These daughter quotes will be so relatable for parents wrapped around their little girl's finger!
There's no feeling like becoming a mom or a dad to a sweet little girl. Daughters are, after all, a reflection of their mothers and someone all dads want to protect for the rest of their lives.
Daughters will always hold a special place in their moms and dads' hearts. Read the quotes we've compiled below if you want some relatable words to reflect on!
1. Deanna Beisser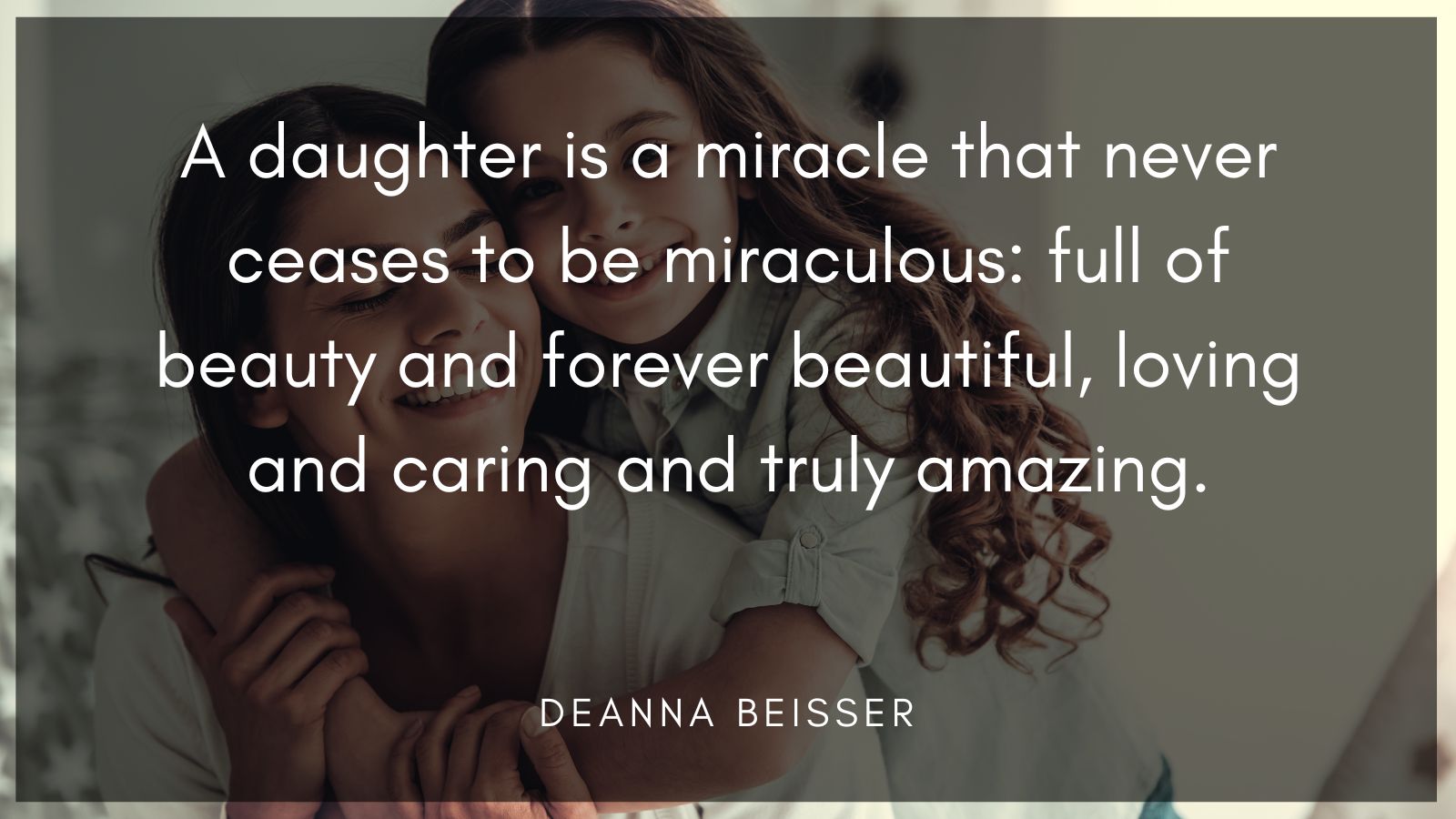 "A daughter is a miracle that never ceases to be miraculous: full of beauty and forever beautiful, loving and caring and truly amazing."
2. Anonymous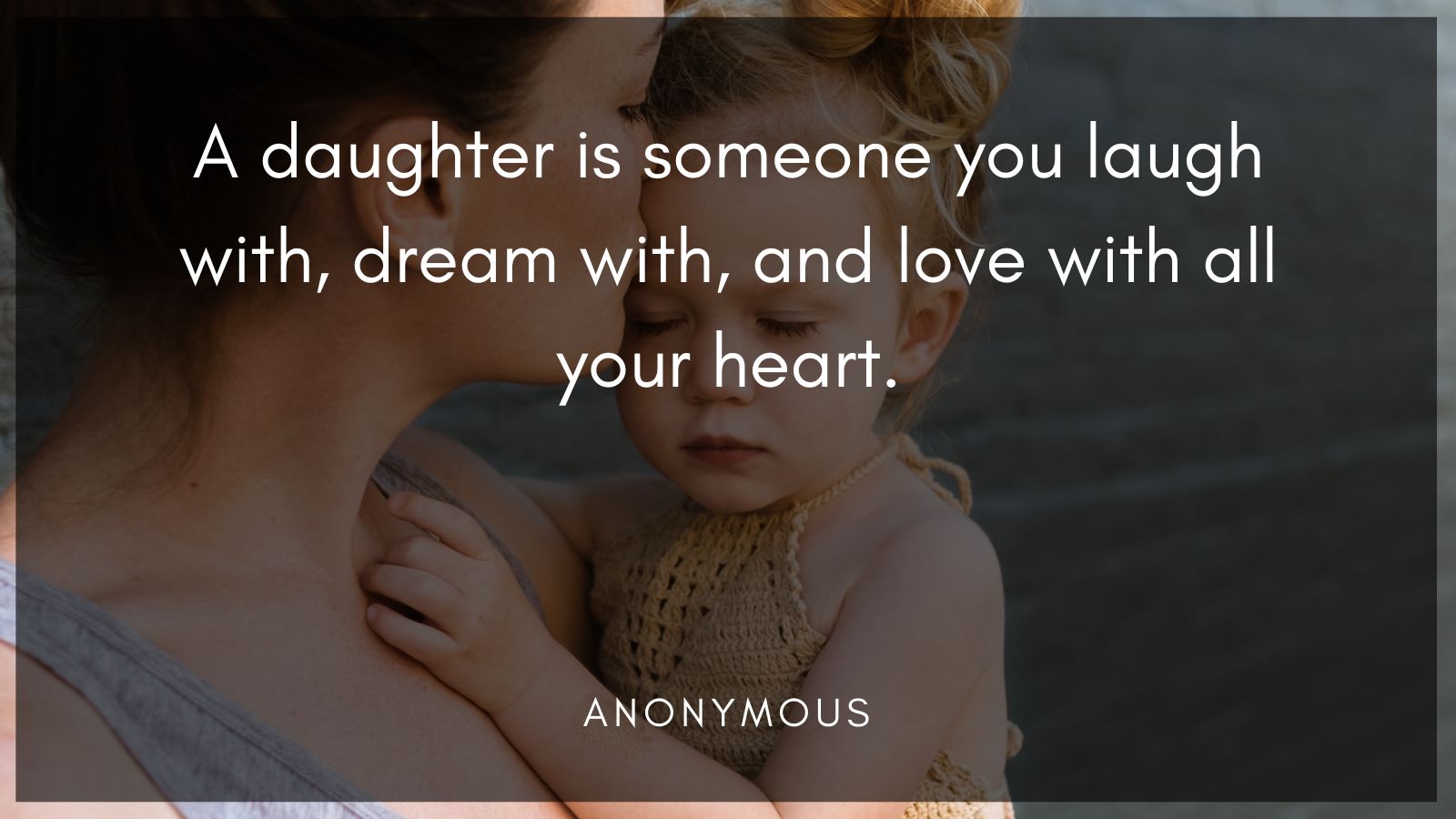 "A daughter is someone you laugh with, dream with, and love with all your heart."
3. Anonymous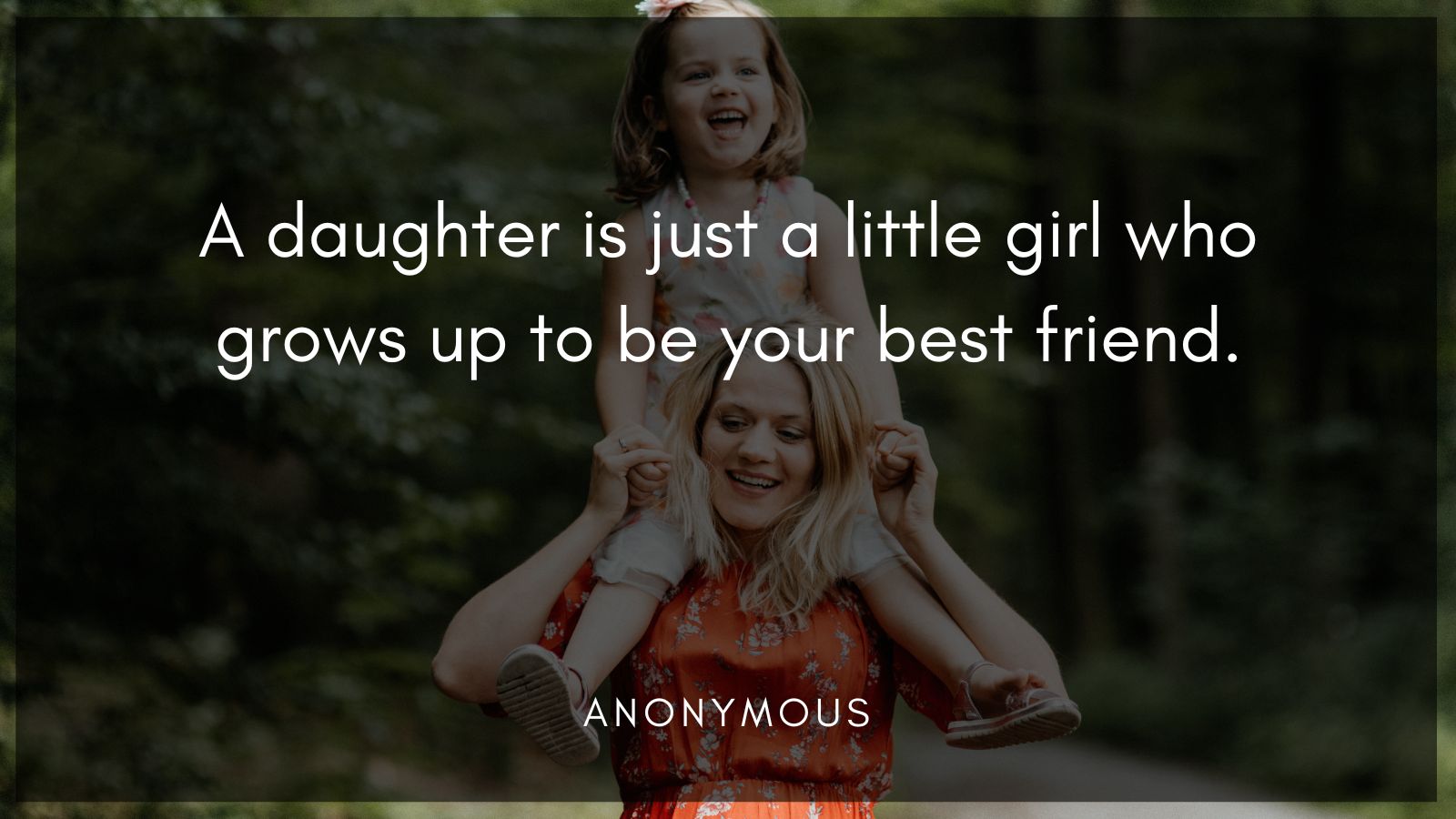 "A daughter is just a little girl who grows up to be your best friend."
4. Anonymous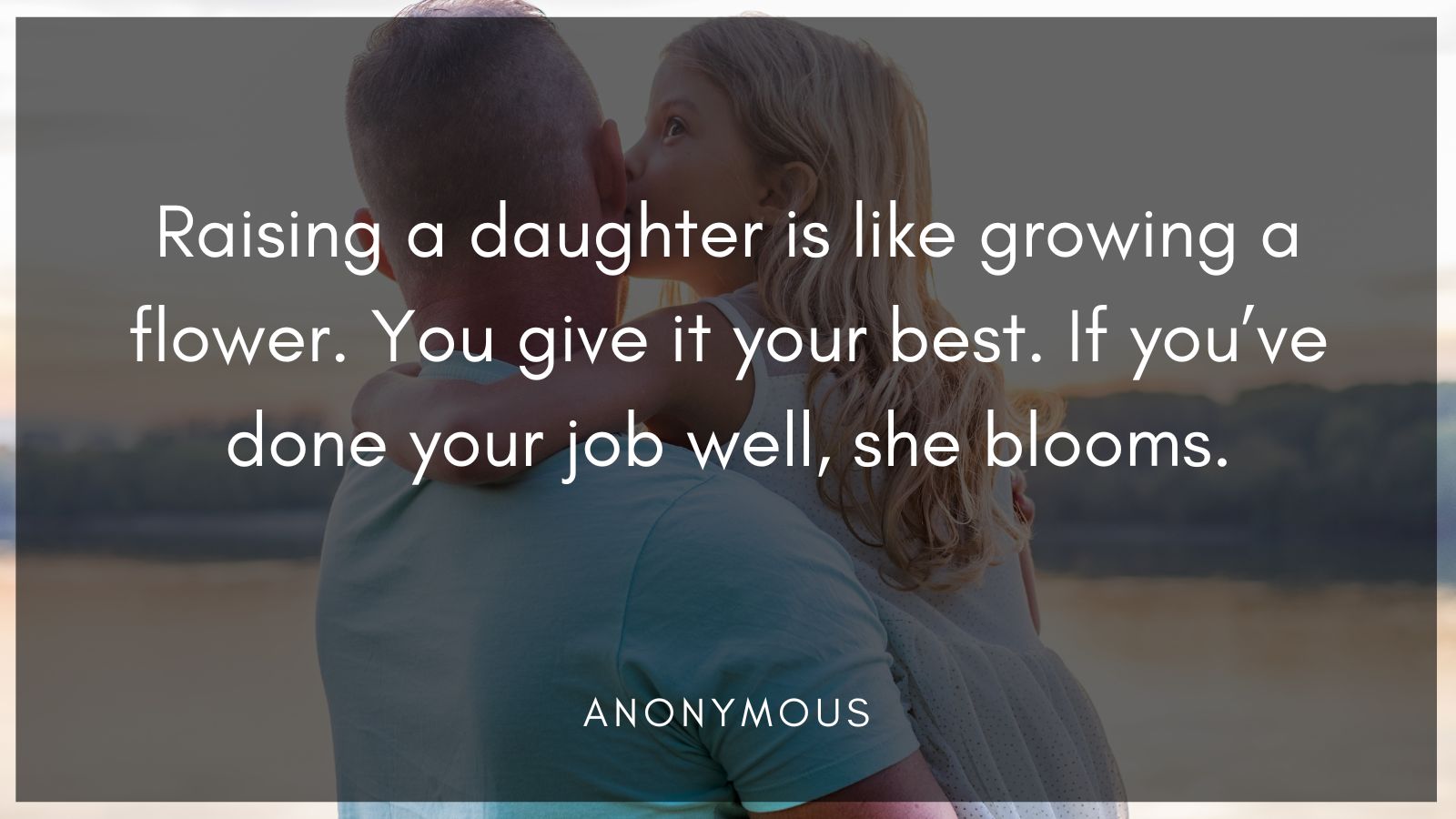 "Raising a daughter is like growing a flower. You give it your best. If you've done your job well, she blooms."
5. Anonymous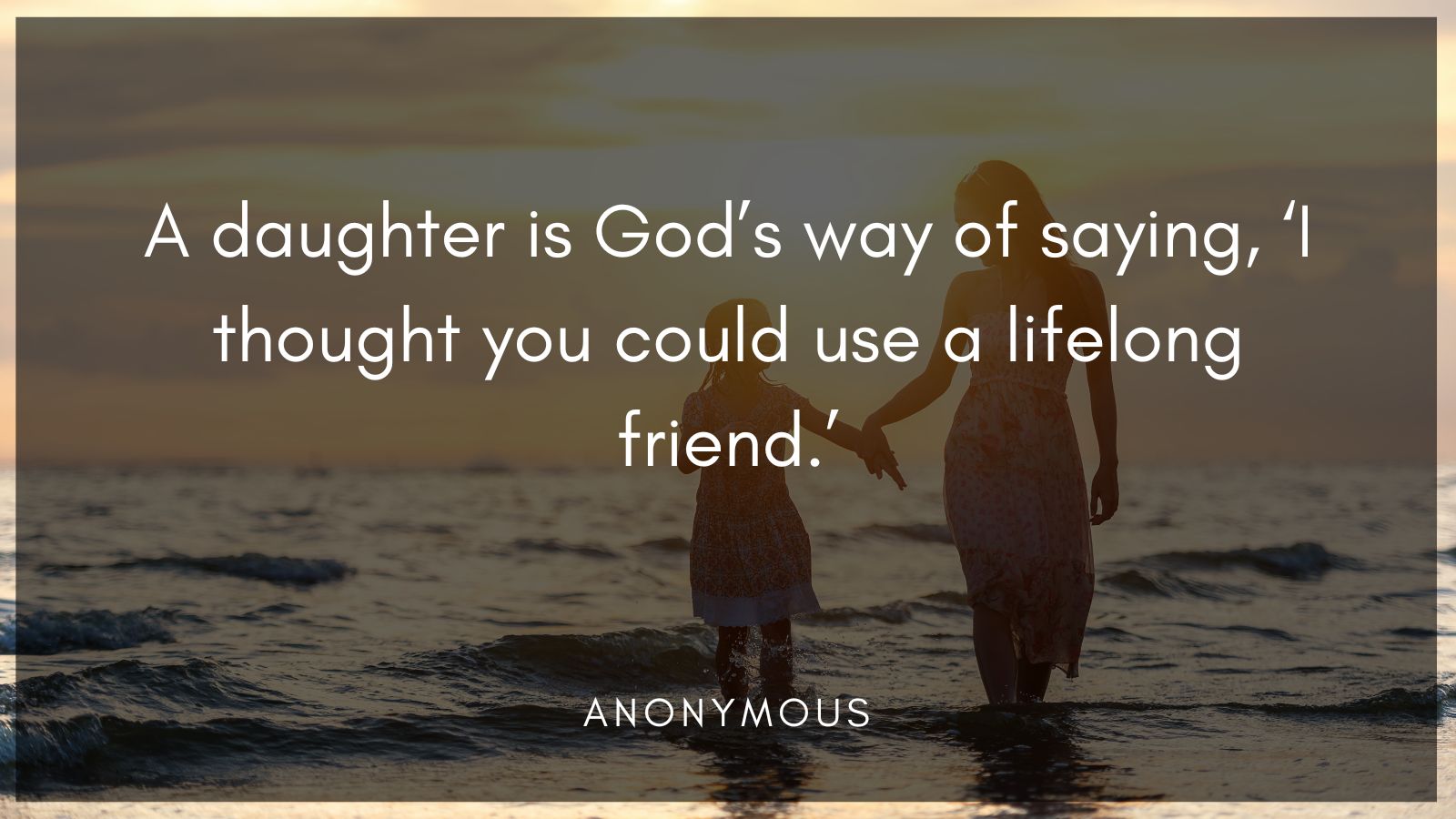 "A daughter is God's way of saying, 'I thought you could use a lifelong friend.'"
6. Laurel Atherton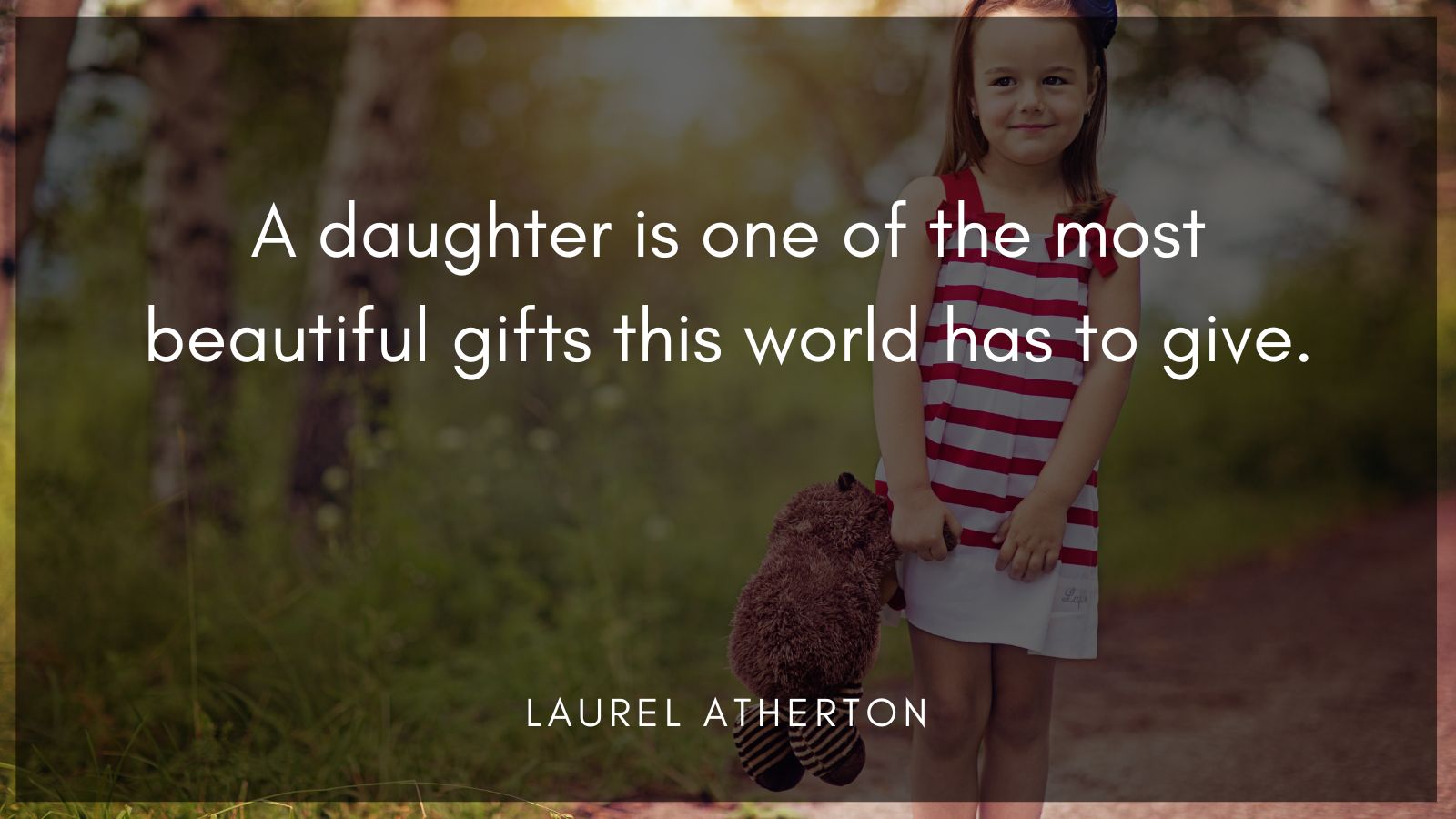 "A daughter is one of the most beautiful gifts this world has to give."
7. Anonymous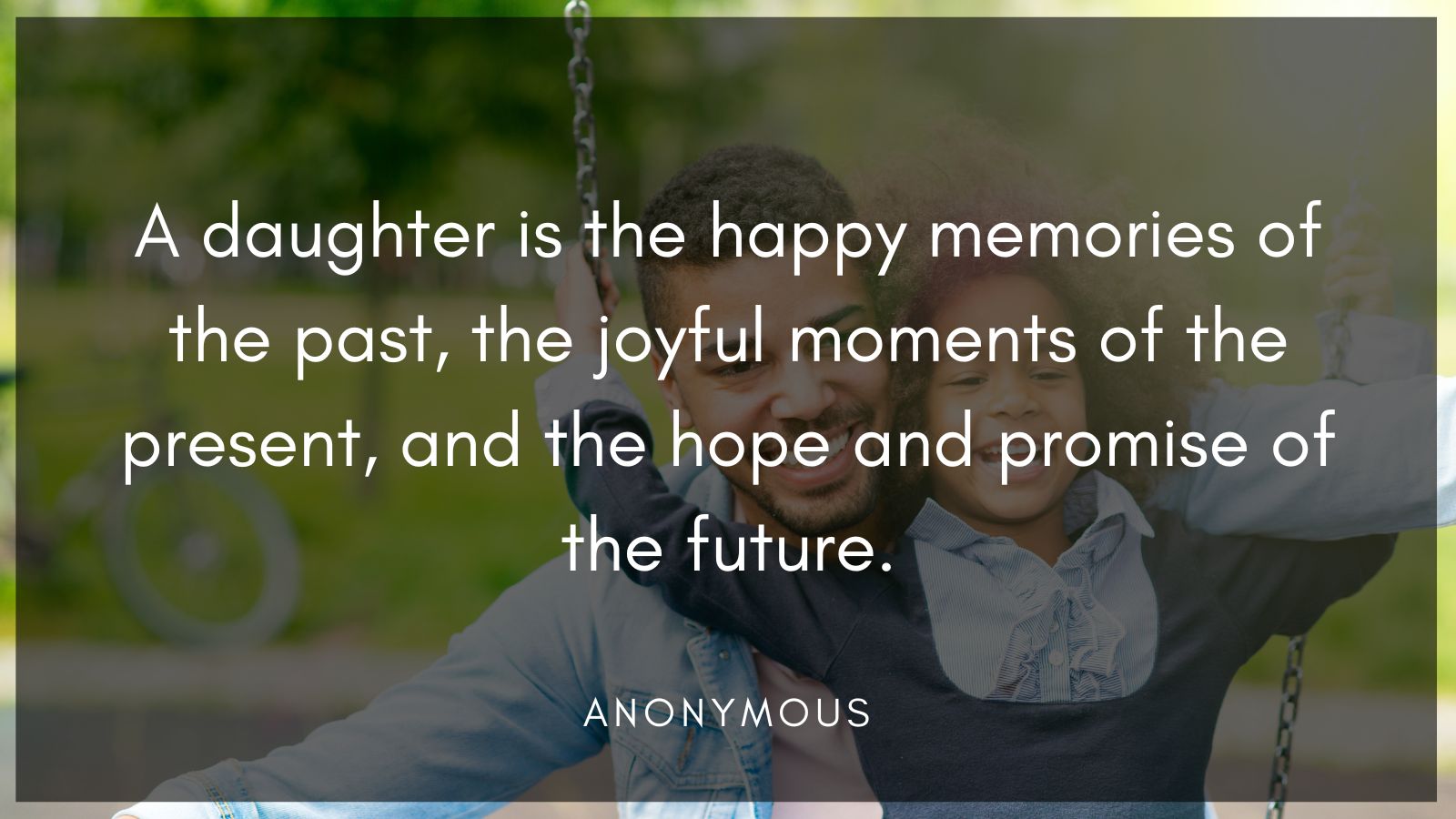 "A daughter is the happy memories of the past, the joyful moments of the present, and the hope and promise of the future."
8. Anonymous
"Daughters are like flowers that fill the world with beauty."
9. Anonymous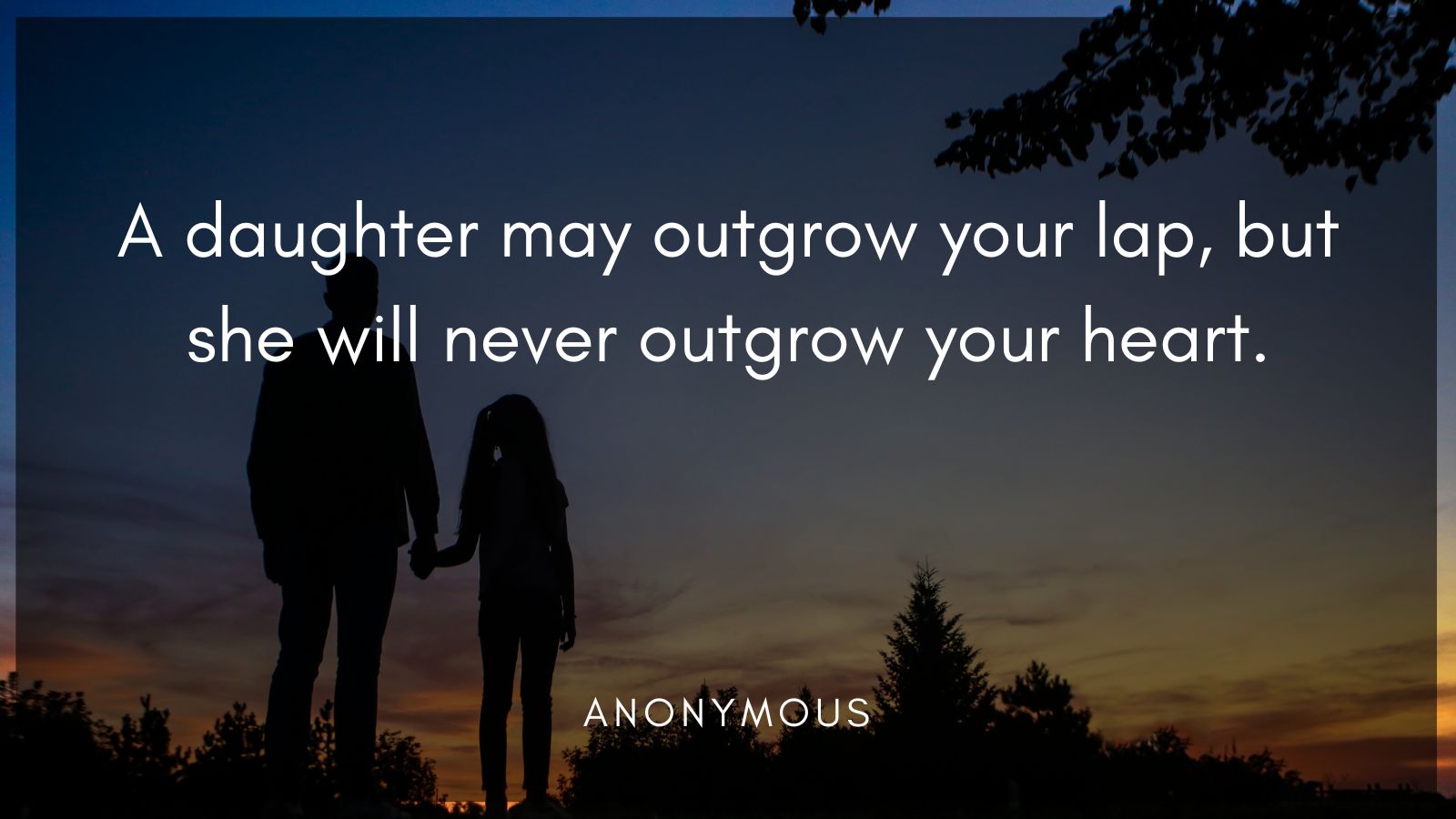 "A daughter may outgrow your lap, but she will never outgrow your heart."
10. Ellen Hopkins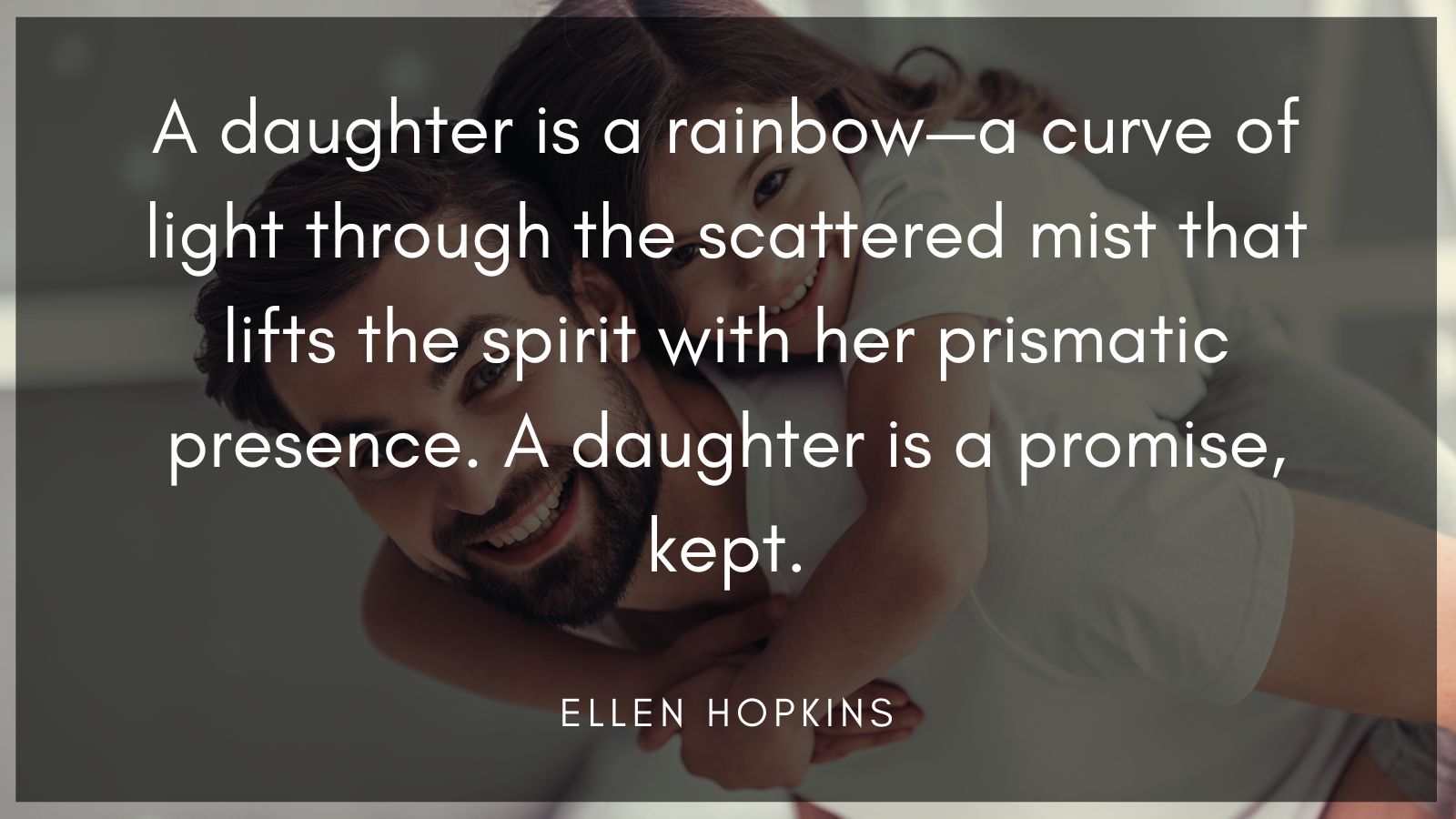 "A daughter is a rainbow—a curve of light through the scattered mist that lifts the spirit with her prismatic presence. A daughter is a promise, kept."
11. Anonymous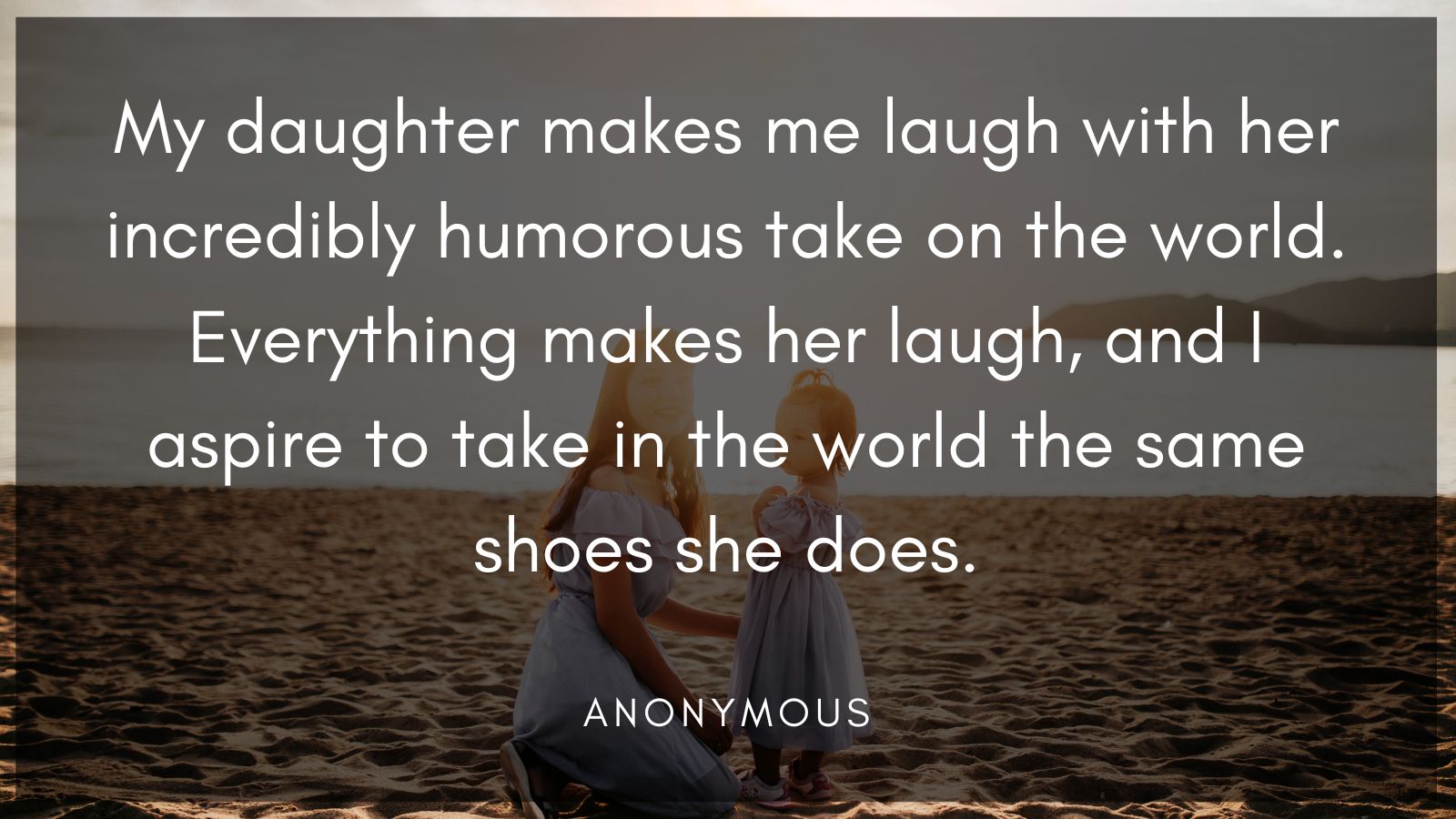 "My daughter makes me laugh with her incredibly humorous take on the world. Everything makes her laugh, and I aspire to take in the world the same shoes she does."
12. Anonymous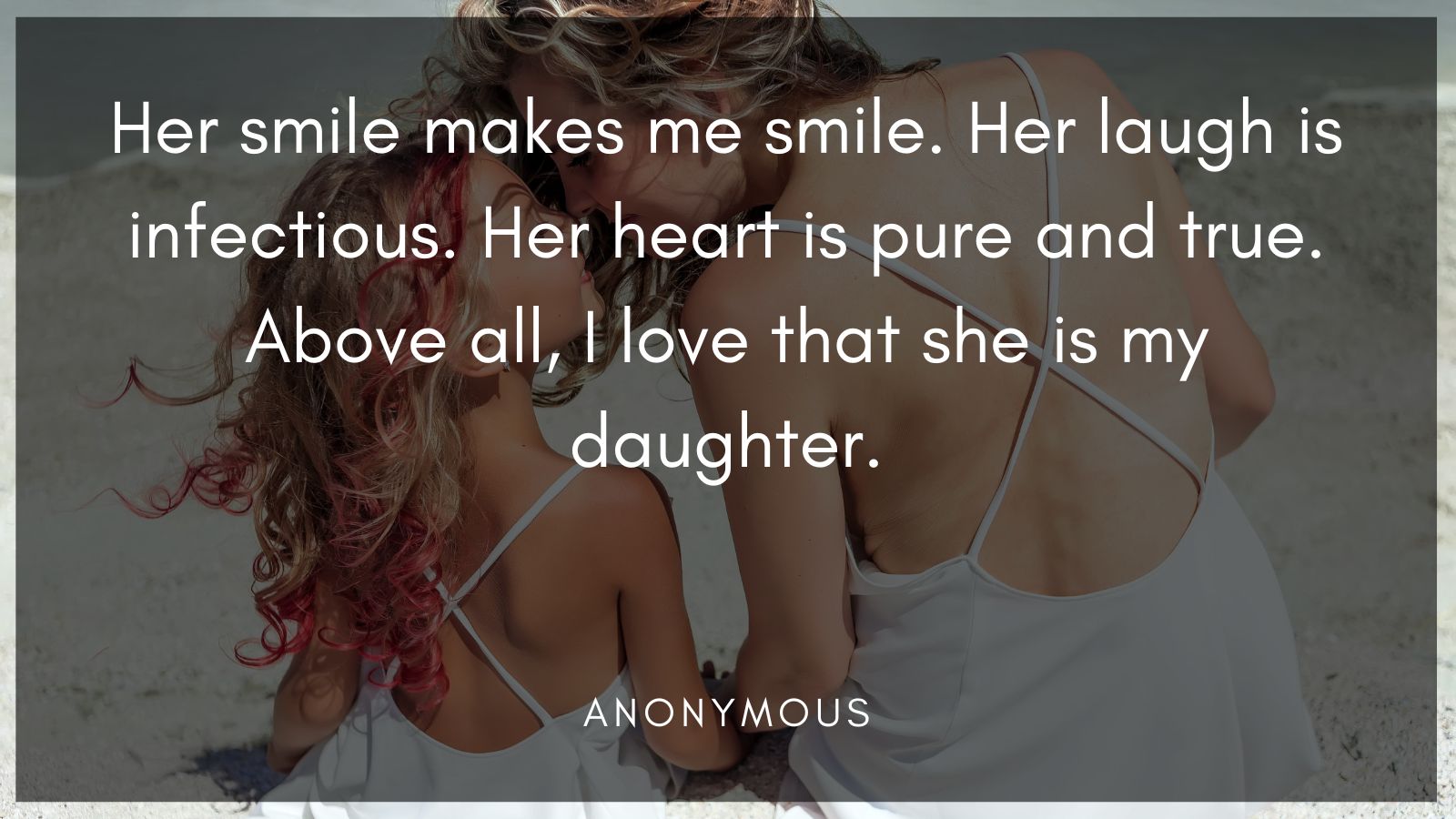 "Her smile makes me smile. Her laugh is infectious. Her heart is pure and true. Above all, I love that she is my daughter."
13. Denise Van Outen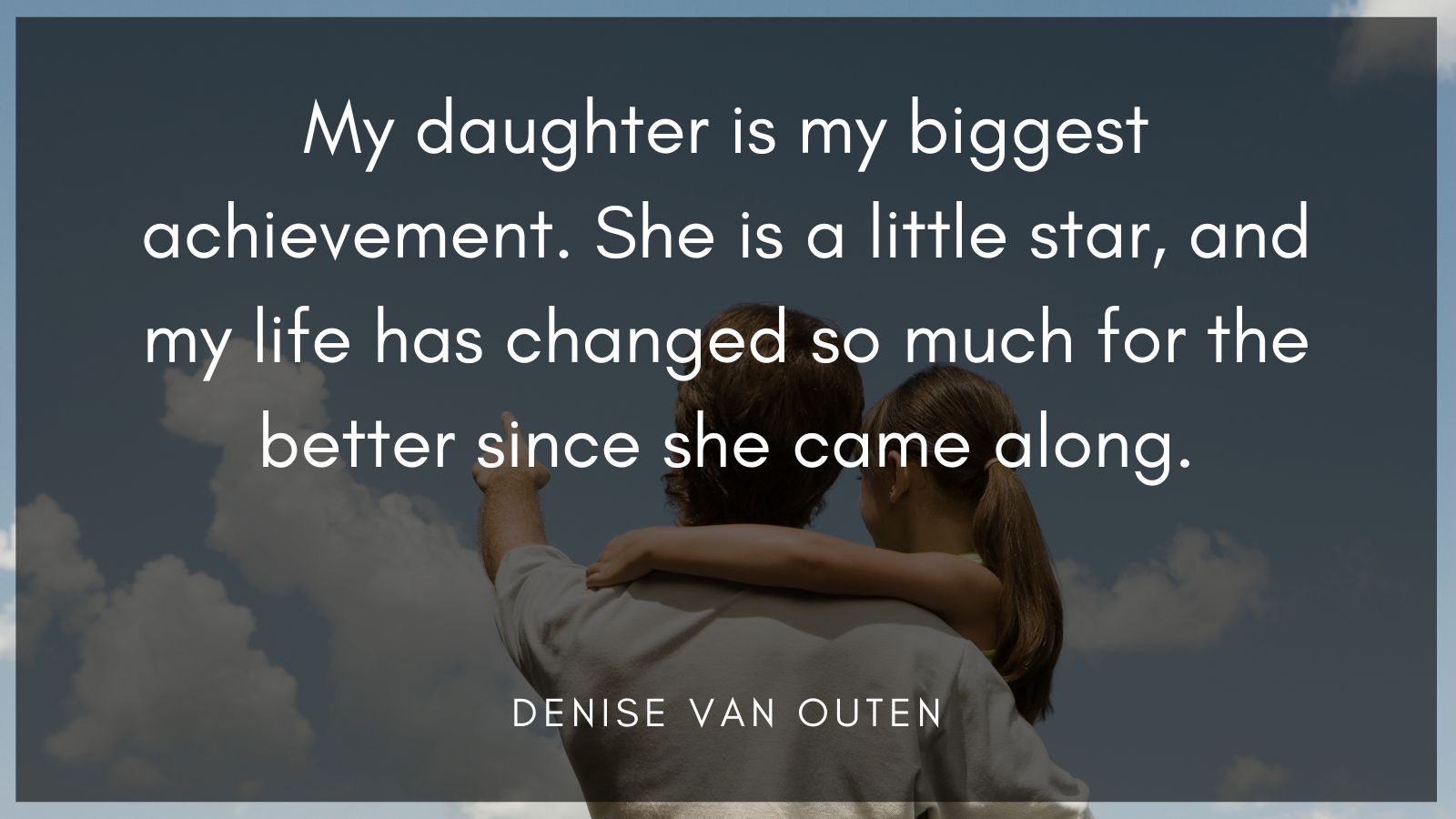 "My daughter is my biggest achievement. She is a little star, and my life has changed so much for the better since she came along."
14. J. Lee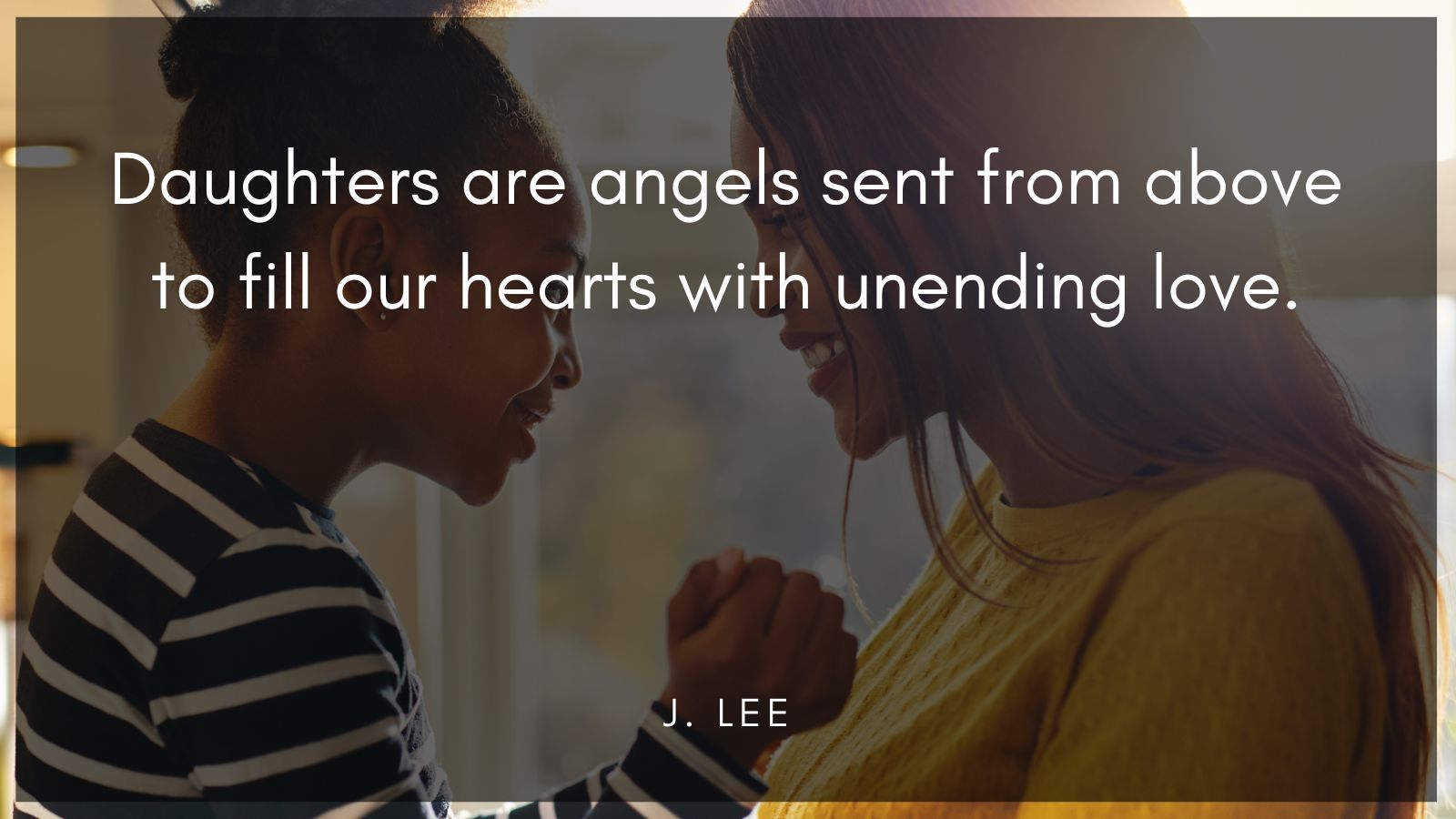 "Daughters are angels sent from above to fill our hearts with unending love."
15. Anonymous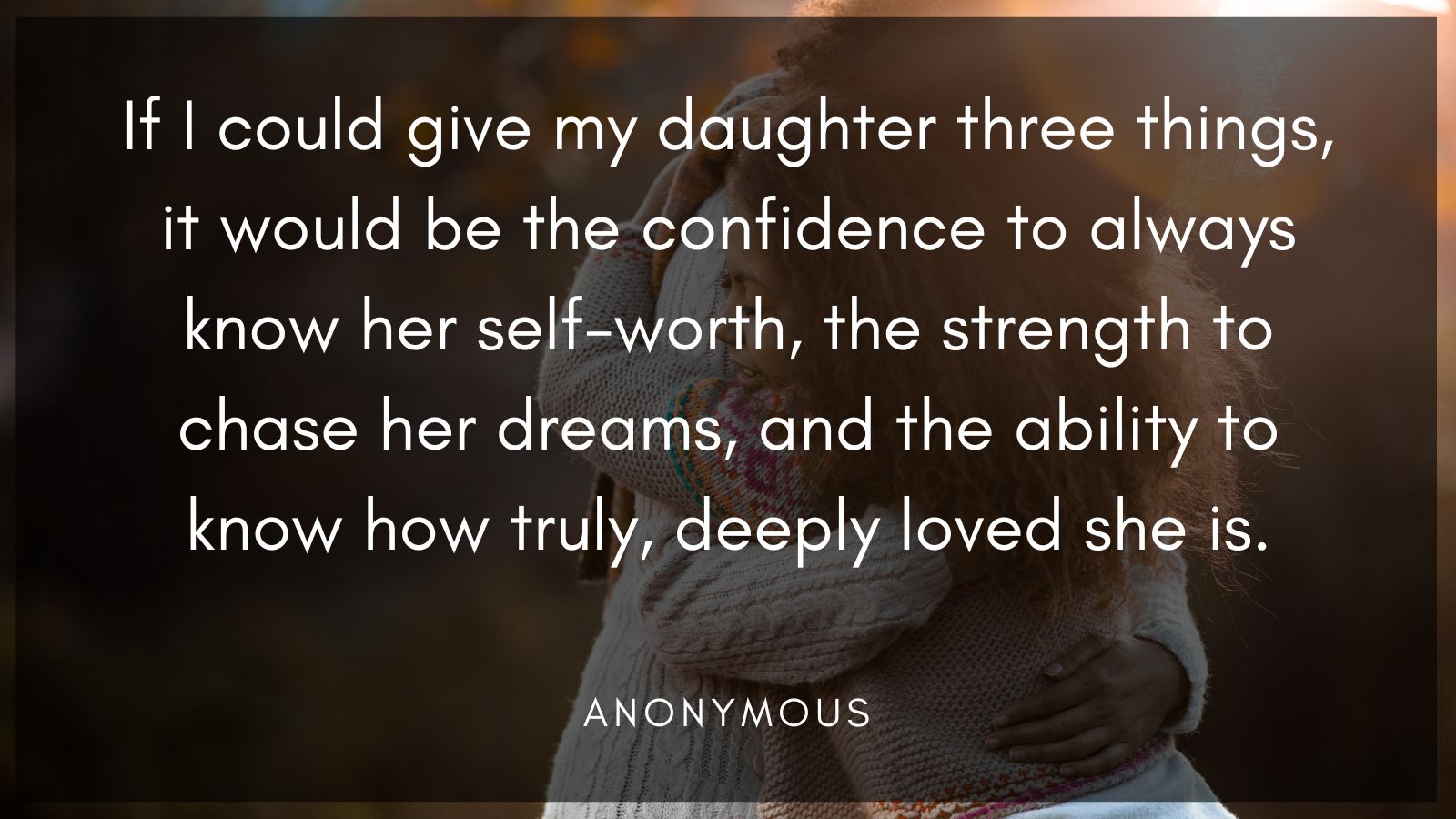 "If I could give my daughter three things, it would be the confidence to always know her self-worth, the strength to chase her dreams, and the ability to know how truly, deeply loved she is."
16. Anonymous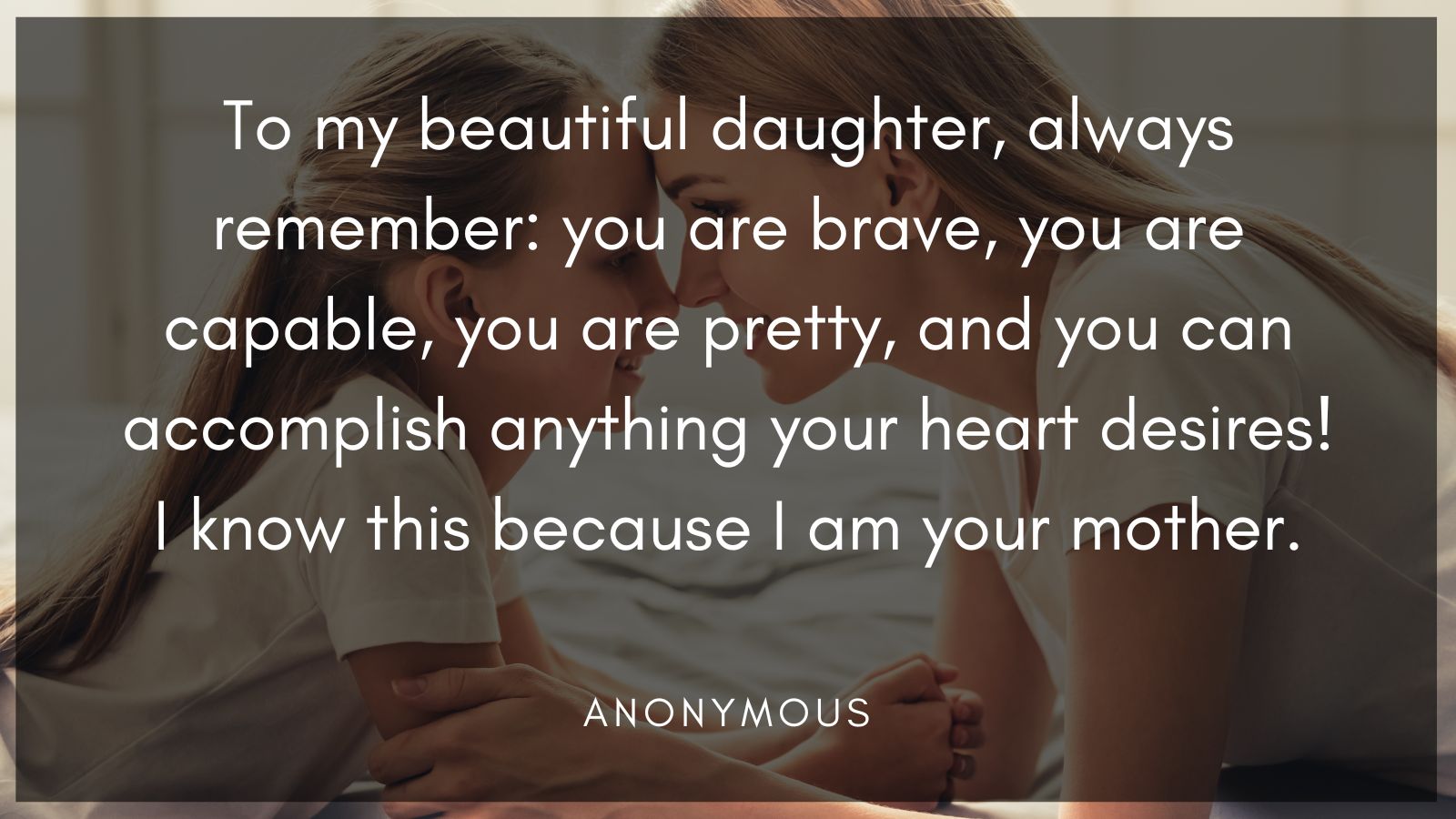 "To my beautiful daughter, always remember: you are brave, you are capable, you are pretty, and you can accomplish anything your heart desires! I know this because I am your mother."
17. Anonymous
"You are such a beautiful girl, and I'm so proud of the incredible way that you are growing up. Even at such a young age, you are full of wisdom, kindness, compassion, and courage."
18. Anonymous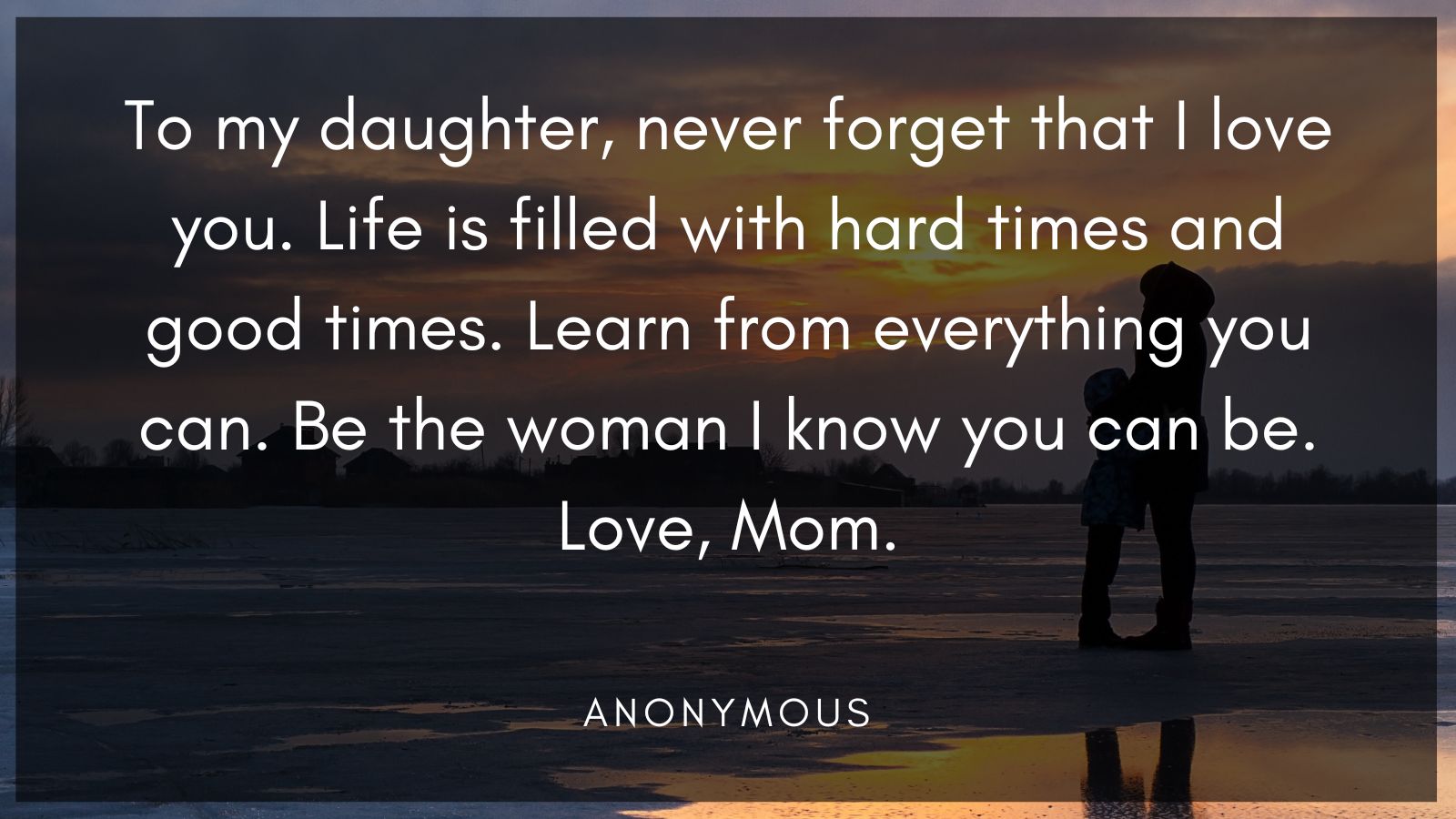 "To my daughter, never forget that I love you. Life is filled with hard times and good times. Learn from everything you can. Be the woman I know you can be. Love, Mom."
19. Anonymous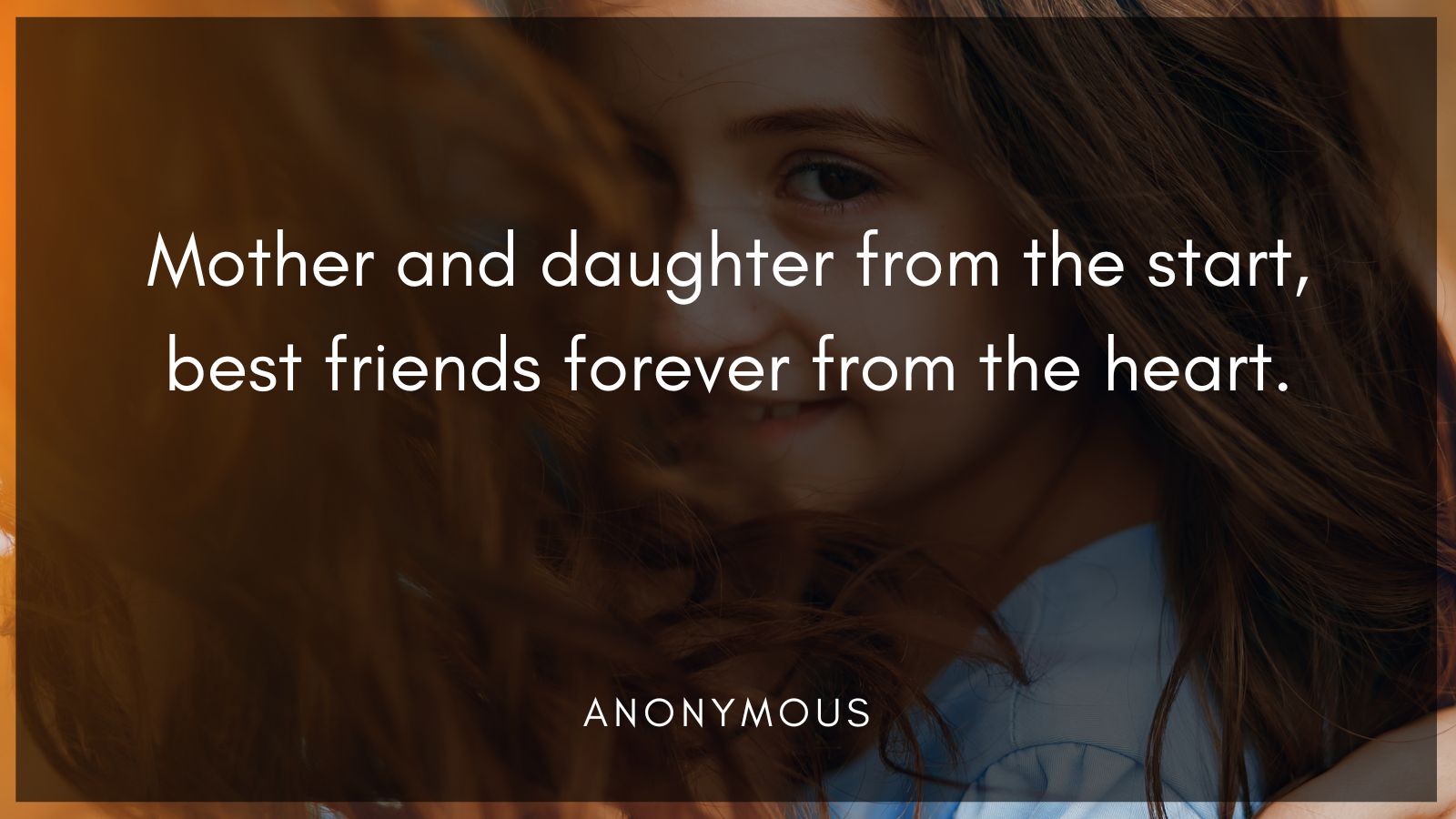 "Mother and daughter from the start, best friends forever from the heart."
20. Elmina S. Taylor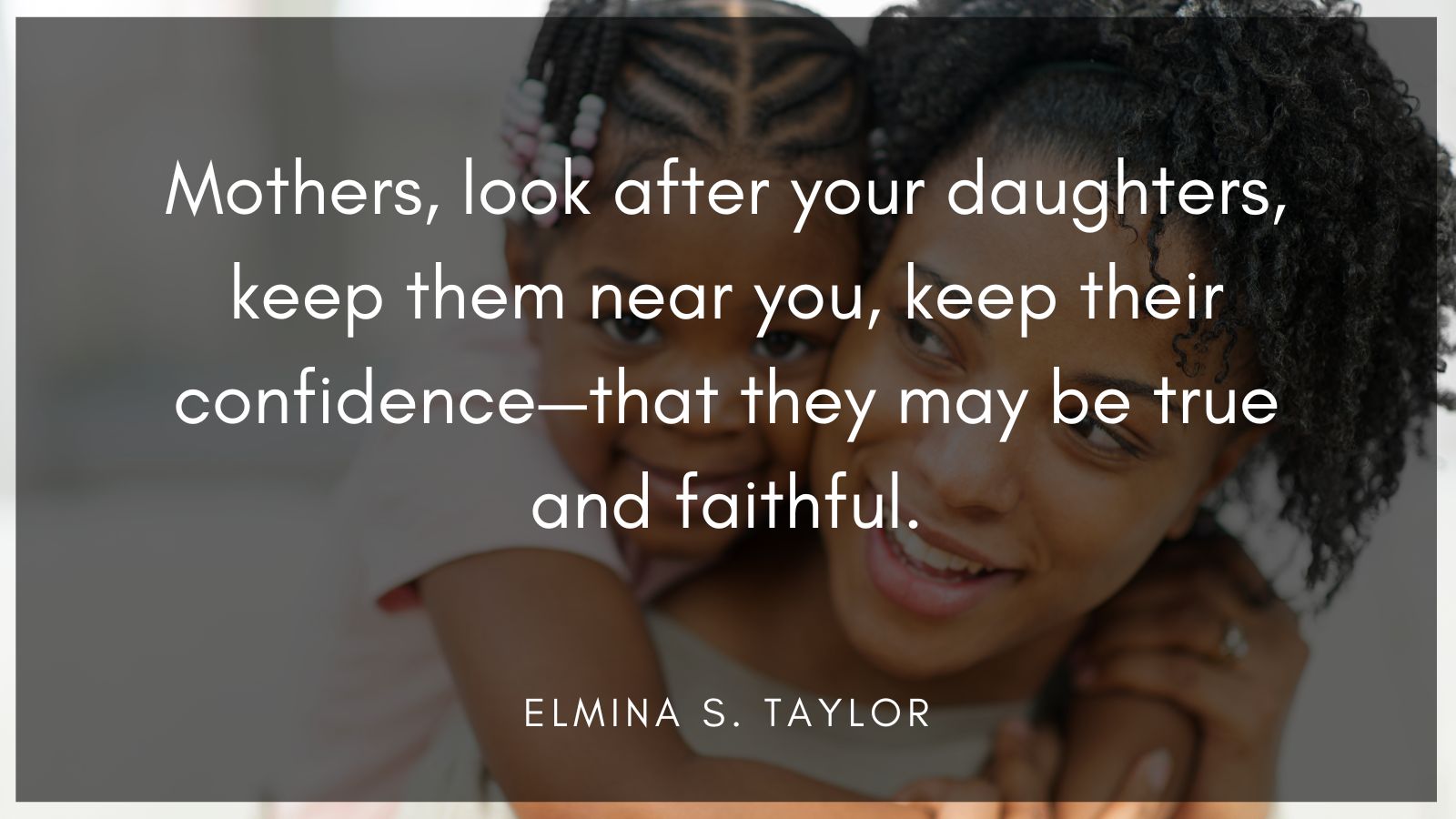 "Mothers, look after your daughters, keep them near you, keep their confidence—that they may be true and faithful."
21. Kristin Hannah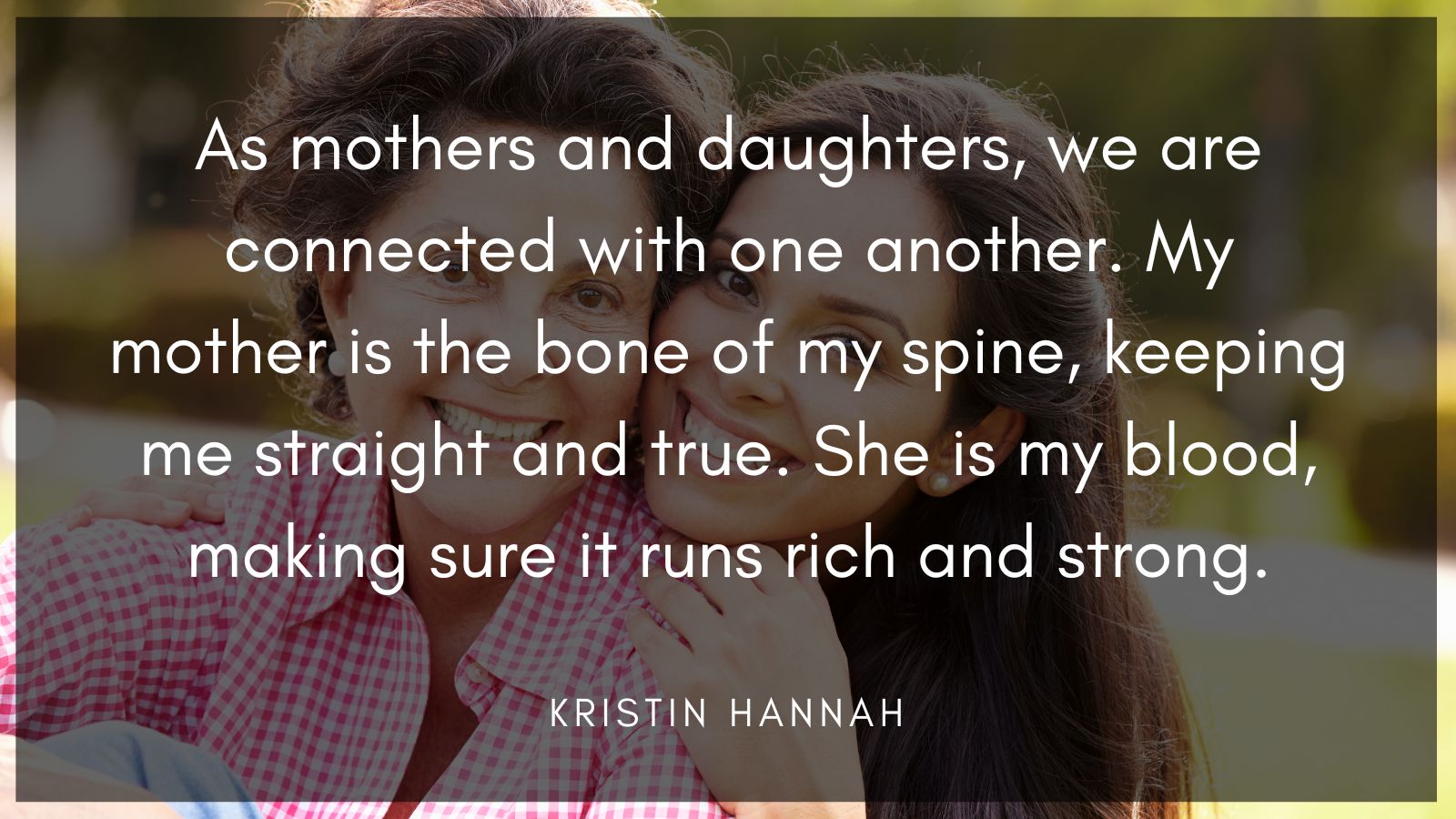 "As mothers and daughters, we are connected with one another. My mother is the bone of my spine, keeping me straight and true. She is my blood, making sure it runs rich and strong."
22. Anonymous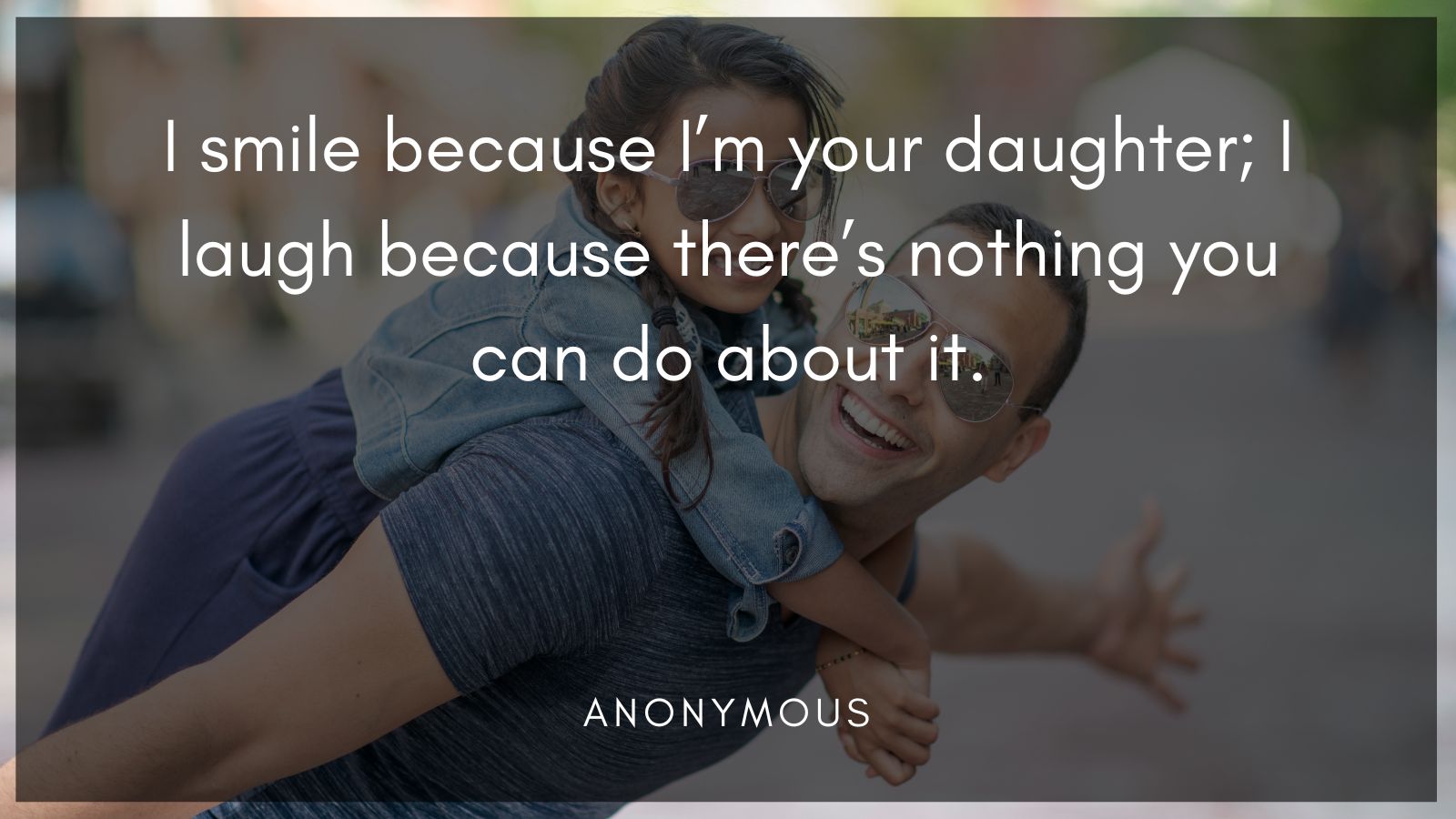 "I smile because I'm your daughter; I laugh because there's nothing you can do about it."
23. Anonymous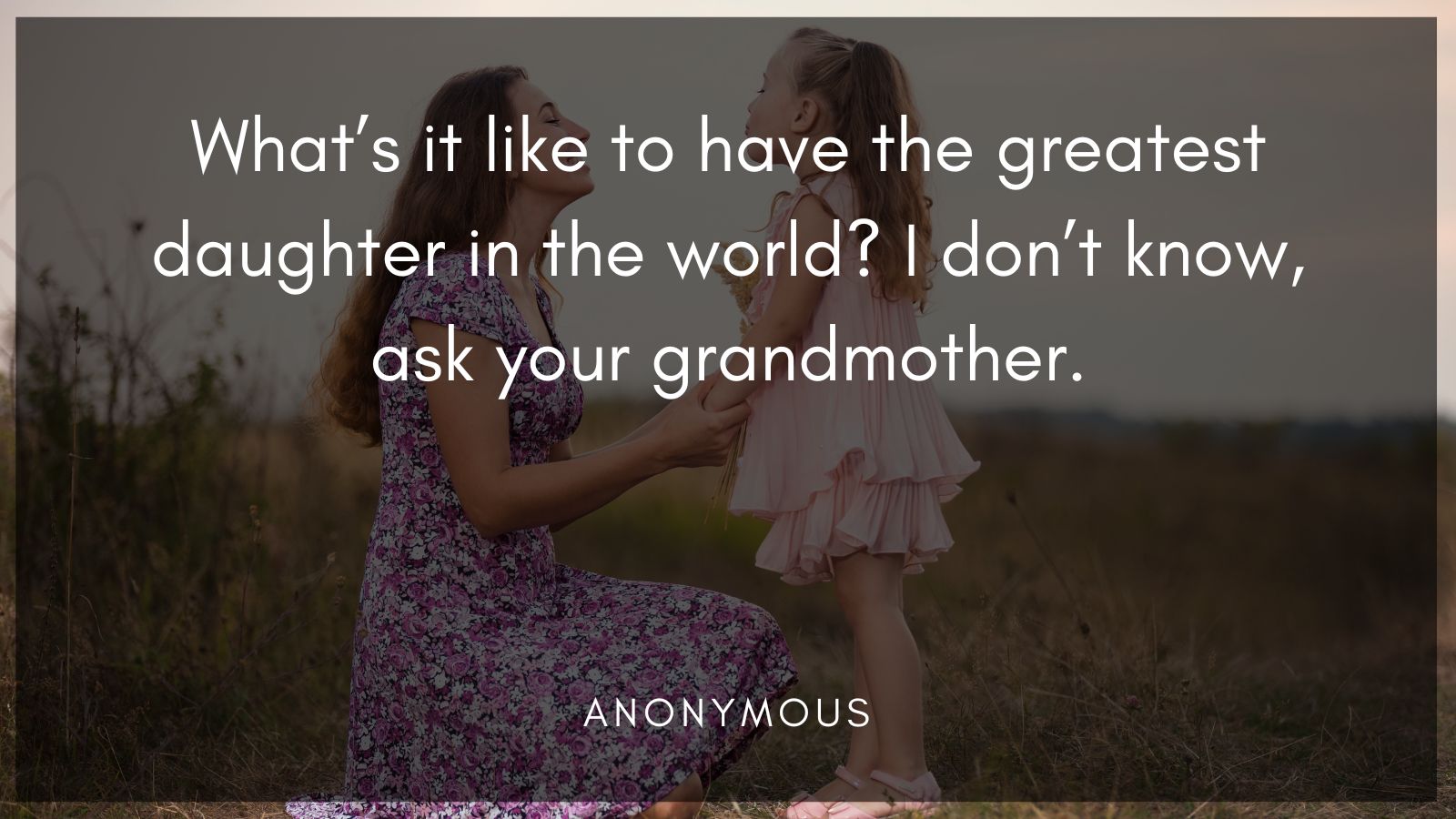 "What's it like to have the greatest daughter in the world? I don't know, ask your grandmother."
24. Ben Sirach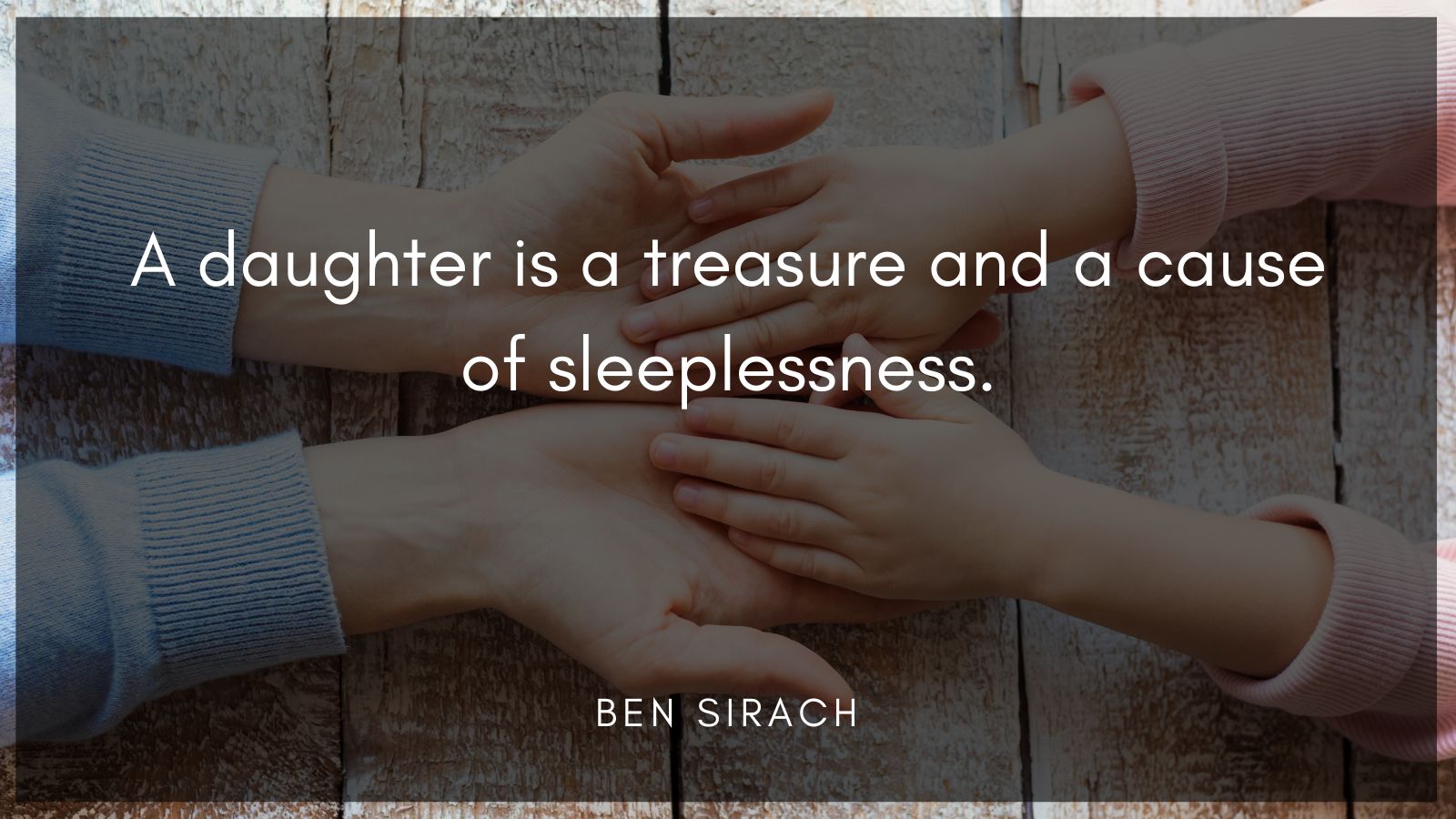 "A daughter is a treasure and a cause of sleeplessness."
25. Anonymous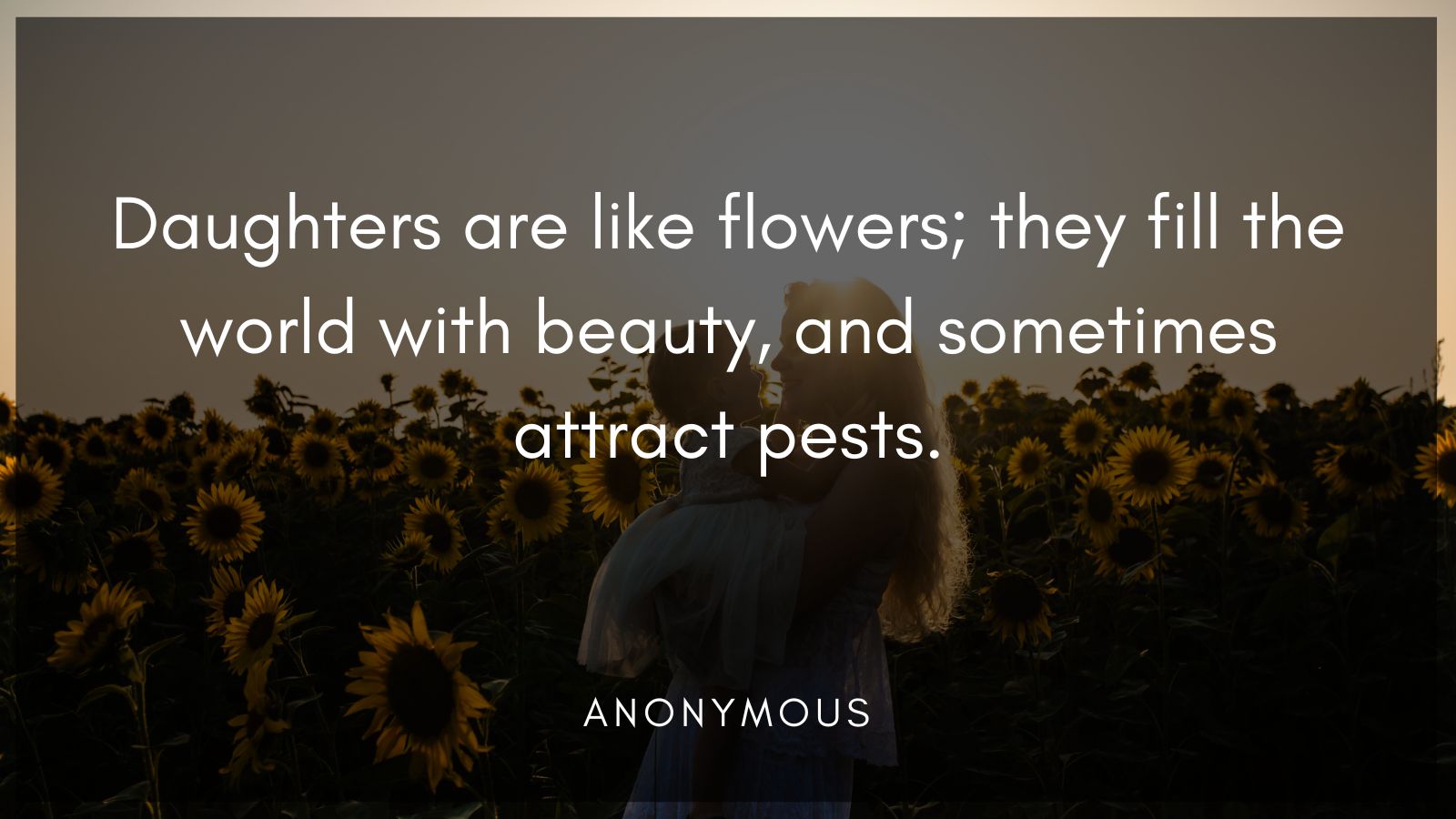 "Daughters are like flowers; they fill the world with beauty, and sometimes attract pests."
This post first appeared as 50 Daughter Quotes on the Girl Who Changed Your Life Forever on Quote Ambition.
Read Next: