These Black History Month quotes will remind you of the struggles African Americans faced in their pursuit of equality and freedom.
Black History Month honors the experiences and accomplishments of those who worked to make the world a better place. Fighting for freedom, equality, and justice is no easy task. So, everyone part of that fight deserves our love and respect.
With that, check out some of the most inspiring quotes below from Black leaders, activists, and artists.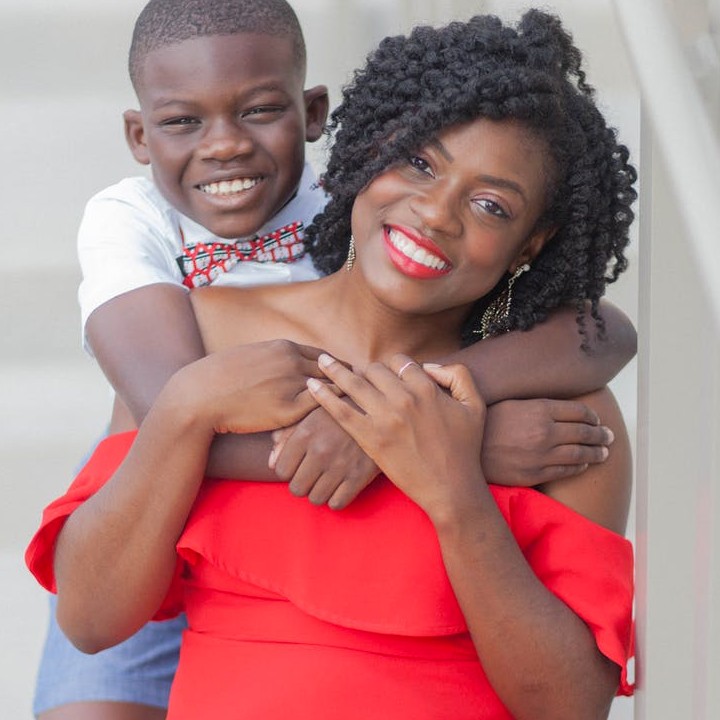 We're sure these quotes will move you to act toward a more loving and compassionate world for everyone.
Start reading here.
And don't forget to check out these Black Lives Matter quotes.
Best Black History Month Quotes
1. "We should emphasize not Negro History, but the Negro in history. What we need is not a history of selected races or nations, but the history of the world void of national bias, race hate, and religious prejudice." – Carter Woodson
2. "History has shown us that courage can be contagious, and hope can take on a life of its own." – Michelle Obama
3. "Won't it be wonderful when Black history and Native American history and Jewish history and all of U.S. history is taught from one book. Just U.S. history." – Maya Angelou
4. "We must never forget that Black History is American History. The achievements of African Americans have contributed to our nation's greatness." – Yvette Clarke
5. "Our responsibility as citizens is to address the inequalities and injustices that linger, and we must secure our birthright freedoms for all people. As we mark the 40th year of National African American History Month, let us reflect on the sacrifices and contributions made by generations of African Americans, and let us resolve to continue our march toward a day when every person knows the unalienable rights to life, liberty, and the pursuit of happiness." – Barack Obama
6. "During Black History Month, I'm reminded yet again of the ways that the struggle for civil rights is interwoven with the struggle for workers' rights." – Tom Perez
7. "The thing about Black history is that the truth is so much more complex than anything you could make up." – Henry Louis Gates
8. "I don't want a Black History Month. Black history is American history." – Morgan Freeman
9. "If the only time you think of me as a scientist is during Black History Month, then I must not be doing my job as a scientist." – Neil deGrasse Tyson
10. "Black history is much more than a month, it is a mindset and a map for everything the Black race hopes to achieve." – Anonymous
11. "Each event or activity during Black History Month is an opportunity to go and connect with people and connect with content. This is how learning and that change happens. No matter who you are, take what you learn and share it." – Shanice Yarde
Inspirational Black History Month Quotes to Honor the Sacrifices of African American Leaders
12. "The cost of liberty is less than the price of repression." – W.E.B. Du Bois
13. "One day our descendants will think it incredible that we paid so much attention to things like the amount of melanin in our skin or the shape of our eyes or our gender instead of the unique identities of each of us as complex human beings." – Franklin Thomas
14. "In recognizing the humanity of our fellow beings, we pay ourselves the highest tribute." – Thurgood Marshall
15. "Black History Month must be more than just a month of remembrance; it should be a tribute to our history and reminder of the work that lies in the months and years ahead." – Marty Meehan
16. "Black history isn't a separate history. This is all of our history, this is American history, and we need to understand that. It has such an impact on kids and their values and how they view Black people." – Karyn Parsons
17. "May we never forget our brave ancestors and may we forever strive to make their dreams of a just world become true!" – Anonymous
18. "The native African Americans may be long gone but their tolerance, bravery, resilience, and courage will never be forgotten!" – Anonymous
19. "We can all learn something or the other from the struggle and hardships of the Black African Americans!" – Anonymous
20. "It is not much but the little act of acknowledging the hardships of the African Americans can give a lot of happiness to their descendants!" – Anonymous
21. "We have seen our sisters fighting every day for the right to vote, we just want to praise them for their hard work and tell them how proud we are of them!" – Anonymous
Also read: Inspirational Quotes, Positive Quotes
Black History Month Quotes and Lessons From Those Who Experienced Hardships
22. "In order to see where we are going we not only must remember where we have been, but we must understand where we have been." – Ella Baker
23. "In all things that are purely social we can be as separate as the fingers, yet one as the hand in all things essential to mutual progress." – Booker T. Washington
24. "I had to make my own living and my own opportunity. But I made it! Don't sit down and wait for the opportunities to come. Get up and make them." – Madam C.J. Walker
25. "True heroism is remarkably sober, very undramatic. It is not the urge to surpass all others at whatever cost, but the urge to serve others at whatever cost." – Arthur Ashe
26. "I'm hungry for knowledge. The whole thing is to learn every day, to get brighter and brighter. That's what this world is about. You look at someone like Gandhi, and he glows. Martin Luther King glows. Muhammad Ali glows. I think that's from being bright all the time, and trying to be brighter." – Jay-Z
27. "Never underestimate the power of dreams and the influence of the human spirit. We are all the same in this notion: the potential for greatness lives within each of us." – Wilma Rudolph
28. "We never go backward. That's the plight of the human species, but also our privilege. So as always, a new equation will emerge, and that will be led by the artists and likely powered by them as well." – Pharrell Williams
29. "Humans have a light side and a dark side, and it's up to us to choose which way we're going to live our lives. Even if you start out on the dark side, it doesn't mean you have to continue your journey that way. You always have time to turn it around." – Taraji P. Henson
30. "Go out there and swear to this world your oath, not with your words, but with what you do. Not with your hand over your heart, but with your hand outstretched to a world that desperately needs your hand, your help, your insights, your creativity, your honor, your courage. It needs you." – Cory Booker
31. "Do the best you can until you know better. Then when you know better, do better." – Maya Angelou
32. "We will all, at some point, encounter hurdles to gaining access and entry, moving up and conquering self-doubt; but on the other side is the capacity to own opportunity and tell our own story." – Stacey Abrams
Also read: Never Give Up Quotes
Black History Month Quotes for You to Understand the Importance of Diversity
33. "When we're talking about diversity, it's not a box to check. It is a reality that should be deeply felt and held and valued by all of us." – Ava DuVernay
34. "Diversity is not about how we differ. Diversity is about embracing one another's uniqueness." – Ola Joseph
35. "Our ability to reach unity in diversity will be the beauty and the test of our civilization." – Mahatma Gandhi
Black History Month Quotes That Will Remind You of the Essence of Equality
36. "Unless we start to fight and defeat the enemies in our own country, poverty, and racism, and make our talk of equality and opportunity ring true, we are exposed in the eyes of the world as hypocrites when we talk about making people free." – Shirley Chisholm
37. "I am America. I am the part you won't recognize. But get used to me. Black, confident, cocky; my name, not yours; my religion, not yours; my goals, my own; get used to me." – Muhammad Ali
38. "We all require and want respect, man or woman, Black or white. It's our basic human right." – Aretha Franklin
Insightful Black History Month Quotes to Commemorate the Beauty of Black Culture
39. "To me, we are the most beautiful creatures in the whole world. Black people. And I mean that in every sense." – Nina Simone
40. "I need to see my own beauty and to continue to be reminded that I am enough, that I am worthy of love without effort, that I am beautiful, that the texture of my hair and that the shape of my curves, the size of my lips, the color of my skin, and the feelings that I have are all worthy and okay." – Tracee Ellis Ross
41. "Loving God is like my being Black. I just am. No one says, 'You know what? I'm gonna be blacker today!' It's my culture. It's not something I put on or take off or show more. You just communicate that in the way you live your life." – Angela Bassett
42. "The black skin is not a badge of shame, but rather a glorious symbol of national greatness." – Marcus Garvey
Powerful Black History Month Quotes From Influential Black Activists
43. "If you fall behind, run faster. Never give up, never surrender, and rise up against all odds." – Jesse Jackson
44. "The time is always right to do what is right." – Martin Luther King, Jr.
45. "Have a vision. Be demanding." – Colin Powell
46. "Once you know who you are, you don't have to worry anymore." – Nikki Giovanni
47. "Racism separates, but it never liberates. Hatred generates fear, and fear once given a foothold binds, consumes, and imprisons. Nothing is gained from prejudice. No one benefits from racism." – Thurgood Marshall
48. "Every great dream begins with a dreamer. Always remember, you have within you the strength, the patience, and the passion to reach for the stars to change the world." – Harriet Tubman
49. "I am not a racist. I am against every form of racism and segregation, every form of discrimination. I believe in human beings and that all human beings should be respected as such, regardless of their color." – Malcolm X
50. "When I was born, I was colored. I soon became a Negro. Not long after that, I was Black. Most recently, I was African American. It seems we're on a roll here. But I am still first and foremost in search of freedom." – Harry Belafonte
51. "You really can change the world if you care enough." – Marian Wright Edelman
52. "I'm for truth, no matter who tells it. I'm for justice, no matter who it's for or against." – Martin Luther King, Jr.
53. "We have learned to fly in the air like birds and swim the sea like fish, but we have not learned the simple art of living together as brothers. Our abundance has brought us neither peace of mind nor serenity of spirit." – Martin Luther King, Jr.
54. "You can't lead the people if you don't love the people. You can't save the people if you don't serve the people." – Cornel West
55. "If you know whence you came, there is really no limit to where you can go." – James Baldwin
56. "If we accept and acquiesce in the face of discrimination, we accept the responsibility ourselves and allow those responsible to salve their conscience by believing that they have our acceptance and concurrence. We should, therefore, protest openly everything—that smacks of discrimination or slander." – Mary McLeod Bethune
57. "Success is to be measured not so much by the position that one has reached in life as by the obstacles which he has overcome while trying to succeed." – Booker T. Washington
Black History Month Quotes to Celebrate the Achievements of Black Men and Women
58. "As Black women, we're always given these seemingly devastating experiences—experiences that could absolutely break us. But what the caterpillar calls the end of the world, the master calls the butterfly. What we do as Black women is take the worst situations and create from that point." – Viola Davis
59. "Being a Black woman writer is not a shallow place but a rich place to write from. It doesn't limit my imagination; it expands it. It's richer than being a white male writer because I know more and I've experienced more." – Toni Morrison
60. "Let woman's claims be as broad in the concrete as the abstract. We take our stand on the solidarity of humanity, the oneness of life, and the unnaturalness and injustice of all special favoritism, whether of sex, race, country, or condition. If one link of the chain is broken, the chain is broken." – Anna Julia Cooper
61. "I am not going to stand up to show pride in a flag for a country that oppresses Black people and people of color. To me, this is bigger than football and it would be selfish on my part to look the other way. There are bodies in the street and people getting paid leave and getting away with murder." – Colin Kaepernick
Black History Month Quotes to Encourage African Americans Around the World
62. "Faced with a collective forgetting, we must fight to remember." – Reni Eddo-Lodge
63. "Black power showed up in different ways, depending on the goals of the group." – Junius Williams
64. "The validation of your dreams is not in the color of your skin but in the quality of your heart." – Kingsley Opuwari Manuel
65. "One of the lessons that I grew up with was to always stay true to yourself and never let what somebody else says distract you from your goals. And so when I hear about negative and false attacks, I really don't invest any energy in them, because I know who I am." – Michelle Obama
66. "I suffered first as a child from discrimination, poverty—so I think it was natural to follow that I should use my camera to speak for people who are unable to speak for themselves." – Gordon Parks
67. "Take a stand for what's right. Raise a ruckus and make a change. You may not always be popular, but you'll be part of something larger and bigger and greater than yourself. Besides, making history is extremely cool." – Samuel Jackson
68. "I'm Black and I'm proud!" – James Brown
69. "I am a feminist, and what that means to me is much the same as the meaning of the fact that I am Black; it means that I must undertake to love myself and to respect myself as though my very life depends upon self-love and self-respect." – June Jordan
Meaningful Black History Month Quotes From Black Artists
70. "I also believe that you are what you have to defend, and if you're a Black man, that's always going to be the bar against which you are judged, whether you want to align yourself with those themes or not. You can think of yourself as a colorless person, but nobody else is gonna." – Don Cheadle
71. "What I'm really praying for is that we, as a people, understand that we are interdependent upon each other. We don't want police to leave; we want policing in our world. But I think that people aren't comfortable with each other." – Lynn Whitfield
72. "The breakdown of the Black community, in order to maintain slavery, began with the breakdown of the Black family. Men and women were not legally allowed to get married, because you couldn't have that kind of love. It might get in the way of the economics of slavery. Your children could be taken from you and literally sold down the river." – Kerry Washington
73. "I'm very proud to be Black, but Black is not all I am. That's my cultural historical background, my genetic makeup, but it's not all of who I am, nor is it the basis from which I answer every question." – Denzel Washington
74. "We as Black people have to tell our own stories. We have to document our history. When we allow someone else to document our history, the history becomes twisted, and we get written out. We get our noses blown off." – Erykah Badu
75. "Part of what my music represents is to stand up and be the voice of those who feel like they are not heard and want to be treated with respect regardless of race, color, orientation—android, cyborg, whatever." – Janelle Monae
76. "Watch us walk, watch us move, watch us overcome, listen to our voices, the sway. The resilience. The innovation. The raw, unfiltered, and untouched soul we have can not be touched." – Solange Knowles
Great Black History Month Quotes That Give Insight Into Social Justice
77. "The argument is that Black History Month dwells too much on the downside of white America's relationship to its brothers of African heritage, slavery and torture and the like, and ignores the work of all the good white folk through the years who were nice to black people." – Anonymous
78. "It is certain, in any case, that ignorance, allied with power, is the most ferocious enemy justice can have." – James Baldwin
79. "Injustice anywhere is a threat to justice everywhere." – Martin Luther King, Jr.
80. "Nobody can give you freedom. Nobody can give you equality or justice or anything. If you're a man, you take it." – Malcolm X
81. "I felt that one had better die fighting against injustice than to die like a dog or rat in a trap. I had already determined to sell my life as early as possible if attacked. I felt if I could take one lyncher with me, this would even up the score a little bit." – Ida B. Wells
82. "Never forget that justice is what love looks like in public." – Cornel West
83. "There comes a time when people get tired of being plunged into the abyss of exploitation and nagging injustice." – Martin Luther King, Jr.
84. "I knew then and I know now, when it comes to justice, there is no easy way to get it." – Claudette Colvin
85. "Each time a man stands up for an ideal or acts to improve the lot of others or strikes out against injustice, he sends forth a tiny ripple of hope—and crossing each other from a million different centers of energy and daring those ripples build a current that can sweep down the mightiest walls of oppression and resistance." – Robert F. Kennedy
Deep Black History Month Quotes That Will Make You Think
86. "What the people want is very simple—they want an America as good as its promise." – Barbara Jordan
87. "We are the heirs of a past of rope, fire, and murder. I for one am not ashamed of this past. My shame is for those who became so inhuman that they could inflict this torture upon us." – Martin Luther King, Jr.
88. "If origin defines race, then we are all Africans—we are all Black." – Abhijit Naskar
89. "There is no Negro problem. The problem is whether the American people have loyalty enough, honor enough, patriotism enough, to live up to their own constitution." – Frederick Douglass
90. "History is a people's memory, and without a memory, man is demoted to the lower animals." – Malcolm X
91. "Black people have always been America's wilderness in search of a promised land." – Cornel West
92. "Darkness cannot drive out darkness; only light can do that. Hate cannot drive out hate; only love can do that." – Martin Luther King, Jr.
93. "You're not to be so blind with patriotism that you can't face reality. Wrong is wrong, no matter who does it or says it." – Malcolm X
94. "I have learned over the years that when one's mind is made up, this diminishes fear; knowing what must be done does away with fear." – Rosa Parks
95. "If you are silent about your pain, they'll kill you and say that you enjoyed it." – Zora Neale Hurston
Black History Month Quotes to Show Respect for the Black Community
96. "For decades, we have been suppressed but now the whole world acknowledges us and commends our spirit and courage!" – Anonymous
97. "It is the time of the year when not only us but the whole world pays respect to our brave ancestors!" – Anonymous
98. "We will never have enough words to thank the forefathers of our community!" – Anonymous
99. "Our ancestors have fought for us and it is our duty to show them respect and pay tribute to their struggle!" – Anonymous
100. "Let us spread kindness as we toil to get a better future with more humanity within each one of us!" – Anonymous
101. "May the struggle, fight, sweat, blood, and tears of our courageous ancestors never go in vain!" – Anonymous
102. "Observing this month as the Black History Month shows that the world regrets the past and looks forward to a better future." – Anonymous
103. "Let us not lose hope because we still need to go a long way!" – Anonymous
104. "Let us abide by what we have learned from our powerful leaders and activists in our fight to get equality and justice." – Anonymous
105. "Let us all remember those brave men and women who have fought with all their might so that we could see this brighter world!" – Anonymous
Black History Month Quotes and Messages for Everyone
106. "May the struggle, endeavor, sweat, and blood of those valiant warriors never go in vain. Happy Black History Month." – Anonymous
107. "May we observe this proud month of Black History to extend our sympathy, pride, and joy to people across the world whose forefathers may too have fought similar battles!" – Anonymous
108. "Nobody knows struggle and strength as much as the Blacks, Happy Black History Month!" – Anonymous
109. "It is with pride that we welcome the month of Black history!" – Anonymous
110. "Hey everyone, be proud because it is that time of the year that we celebrate our history and our struggle!" – Anonymous
111. "As we celebrate this month of Black history let us remind ourselves to never shut our eyes to injustice!" – Anonymous
112. "It is unfair how black people are still subjected to discrimination every day of their lives and we pray that the celebration of this month can change that, Happy Black History Month!" – Anonymous
113. "If at all the skin color should mean anything, then the black color should stand for the strength and power that we have!" – Anonymous
114. "Happy Black history month to everyone as we pay our highest respect to the African Americans and their history!" – Anonymous
115. "Be proud, dear friends as the whole world learns of your history and is spellbound by it!" – Anonymous
116. "Happy Black History Month to everyone! Let's take an oath not to discriminate against anybody for merely their skin color." – Anonymous
117. "It is important to celebrate this month so that the new generations understand their ancestors and be proud of their achievement!" – Anonymous
118. "We must take a lesson from the powerful leaders and activists of how equality and justice must be earned. Happy Black History Month to everyone." – Anonymous
119. "We take a lot of pride in knowing that the people from different parts of the world want to take part in observing the Black History month!" – Anonymous
120. "We can all feel proud of ourselves as the whole world acknowledges our strength during this month of our Black history!" – Anonymous
What Are Your Most Important Takeaways From Our Collection?
We can never erase the mark that Black people made on the world's history. They were fearless and steadfast when it came to ending slavery and claiming their freedom and rights.
But, even with their many achievements and abolishing slavery, they're still subjected to these negativities in their everyday lives. This is the sad truth that we should all start fighting against.
We all came from different cultural descents, we all have different colored skins, and we all have different personalities. But, what's important is that we remember that we are all human, and nothing good will come out of hatred and evil deeds. We should not forget that love and compassion are what would move us forward in life.
We hope that this collection was able to give you a glimpse of the sacrifices African Americans had to go through. Remember that anyone can positively impact the world regardless of skin color!
So, which quotes are your favorites? Please, leave a comment below.