These cloud quotes will give you a quick dose of inspiration to help you take on the day with a little more zest!
Clouds are natural phenomena formed by the interaction of gravitational forces, the earth's rotation, and air currents. Clouds aren't just there for show; they give us a fresh start and motivation to keep going.
They are more than just a fluffy, white mass in the sky. In fact, clouds can change your mood and even provide you with the answer to your question before you ask it. So, to remind you of the positive things that they bring, we've compiled these quotes to make you feel like you're looking at a bright sky full of puffy, fluffy, and soft clouds!
Check the complete list here.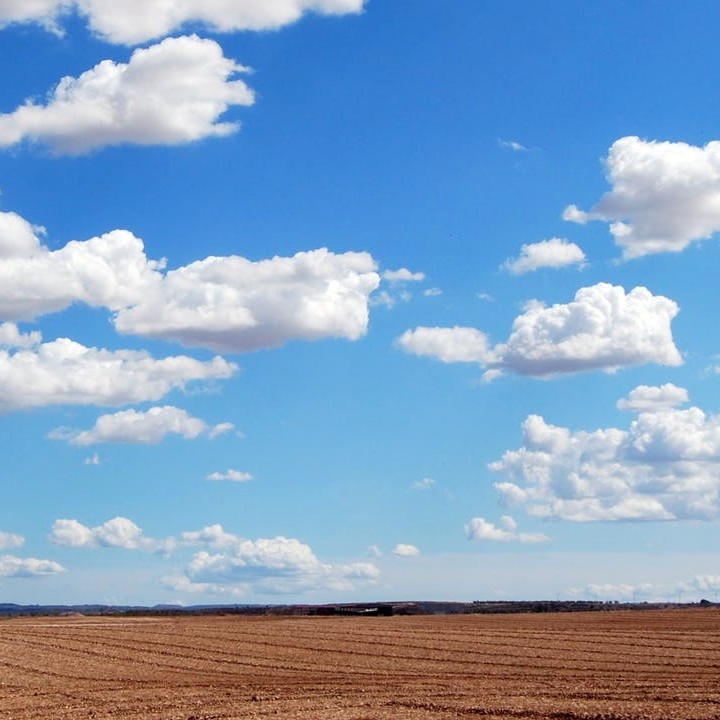 And make sure to read these sky quotes and stars quotes.
Best Cloud Quotes
1. "We all have bad days, but one thing is true; no cloud is so dark that the sun can't shine through." – Miranda Kerr
2. "There's a bright spot in every dark cloud." – Bruce Beresford
3. "When we feel stuck, look at the sky. The clouds remind us that everything changes." – Kelly Martin Speaks
4. "The air up there in the clouds is very pure and fine, bracing and delicious. And why shouldn't it be? It is the same the angels breathe." – Mark Twain
5. "Never lose hope. The darkest clouds precede the loveliest rain!" – Avijeet Das
6. "Clouds come floating into my life, no longer to carry rain or usher storm, but to add color to my sunset sky." – Rabindranath Tagore
7. "The more clouds you have in your sky, the more colorful sunset it will be." – Sajal Sazzad
8. "Heavy hearts, like heavy clouds in the sky, are best relieved by the letting of a little water." – Christopher Morley
9. "It is better to have your head in the clouds, and know where you are―than to breathe the clearer atmosphere below them, and think that you are in paradise." – Henry David Thoreau
10. "The sun always shines above the clouds." – Paul F. Davis
11. "Clouds are on top for a reason. They float so high because they refuse to carry any burden!" – Jasleen Kaur Gumber
12. "Happiness is like a cloud, staying up there, no matter it rains or shines." – Anonymous
13. "Behind every dark cloud, there is an ever-shining sun. Just wait. In time the cloud will pass." – Marianne Williamson
14. "Having your head in the clouds, even for just a few minutes each day, is good for your mind, good for your body, and good for your soul." – Gavin Pretor-Pinney
15. "When people look at clouds they do not see their real shape, which is no shape at all, or every shape, because they are constantly changing. They see whatever it is that their heart yearns for." – Jose Eduardo Agualusa
Famous Cloud Quotes
16. "Clouds suit my mood just fine." – Marie Lu
17. "The humble cumulus humilis never hurt a soul." – Gavin Pretor-Pinney
18. "Behind every cloud is another cloud." – Judy Garland
19. "Only the clouds can tell where hidden sunrays dwell." – Munia Khan
20. "How sweet to be a cloud floating in the blue!" – A. A. Milne
21. "Clouds float in the same pattern only once." – Wayne Shorter
22. "I think the most heavenly food is fluffy white clouds." – Jarod Kintz
23. "When I do not walk in the clouds I walk as though I were lost." – Antonio Porchia
24. "There are no rules of architecture for a castle in the clouds." – Gilbert K. Chesterton
25. "You must not blame me if I do talk to the clouds." – Henry Thoreau
26. "For it is when calm clouds gather that thunder is made." – Soroosh Shahrivar
27. "The sky and the sun are always there. It's the clouds that come and go." – Rachel Joyce
28. "For a second I was almost jealous of the clouds. Why was he looking to them for an escape when I was right here beside him?" – Kamila Shamsie
29. "I know that I shall meet my fate somewhere among the clouds above; those that I fight I do not hate, those that I guard I do not love." – W.B. Yeats
30. "Clouds in the sky very much resemble the thoughts in our minds! Both changes perpetually from one second to another!" – Mehmet Murat İldan
Also read: Nature Quotes, Rainbow Quotes
Motivational Cloud Quotes That Will Help You Keep Going
31. "If clouds are blocking the sun, there will always be a silver lining that reminds me to keep on trying." – Matthew Quick
32. "There may be clouds in the sky, and rain may be falling, but this doesn't mean the sun has stopped shining." – Connor Chalfant
33. "Be comforted, dear soul, there is always light behind clouds." – Louisa May Alcott
34. "Whatever the clouds plan to do, I always trust in the sun which never fails to come out." – Munia Khan
35. "Sometimes the clouds in the sky are mistaken. They didn't come to block the sunlight. They came to embrace it." – Kaylee Stepkoski
36. "Be like a star and shine, whether people care or do not care; the clouds are temporary, but your beauty is permanent." – M.F. Moonzajer
37. "Be the sun breaking through the clouds." – A.D. Posey
38. "When the sky is totally covered by the dark clouds, be strong enough to see the bright stars beyond them!" – Mehmet Murat İldan
39. "You may run into some gray clouds along your journey, so hold on tight to the sunshine within you." – Christine E. Szymanski
40. "Even when clouds grow thick, the sun still pours its light earthward." – Mark Nepo
41. "I am a dreamer. I have to dream and reach for the stars, and if I miss a star then I grab a handful of clouds." – Mike Tyson
42. "Not believing in clouds won't keep them from forming. It won't keep the rain from falling either." – Richelle E. Goodrich
Also read: Motivational Quotes, Inspirational Quotes, Encouraging Quotes
Beautiful Cloud Quotes That'll Make You Appreciate the Little Things in Life
43. "Life is like a cloud; fluffy, beautiful, and illusionary." – Ananya
44. "Clouds, they make a painting out of the sky." – Marty Rubin
45. "Don't forget: beautiful sunsets need cloudy skies." – Paulo Coelho
46. "Watch the clouds. They will teach you about the world of form." – Eckhart Tolle
47. "My experiences remind me that it's those black clouds that make the blue skies even more beautiful." – Kelly Clarkson
48. "Dark clouds become heaven's flowers when kissed by light." – Rabindranath Tagore
49. "Aren't the clouds beautiful? They look like big balls of cotton―I could just lie here all day, and watch them drift by." – Charles M. Schulz
50. "Now, if God made the clouds so beautiful, did He not mean us to gaze upon them and be thankful for them?" – Alfred Rowland
51. "The ripples within the clouds shall lead us to the beach in the sky." – Anthony T. Hincks
Also read: River Quotes, Sunshine Quotes
Positive Cloud Quotes to Boost Your Spirits
52. "No dark cloud can forever prevent the sun from shining!" – Mehmet Murat İldan
53. "Clouds can never hide the sun forever, so don't complain about clouds but never forget to welcome the sun." – Debasish Mridha
54. "Do you wish to rise? Begin by descending. Do you plan a tower that will pierce the clouds? Lay first the foundation of humility." – Saint Augustine
55. "Potential isn't in a limitless sky. It's in the clouds. And it's online." – A.D. Aliwat
56. "Sometimes I go about pitying myself, and all the while I am being carried across the sky by beautiful clouds." – Ojibwe Proverb
57. "Each cloud we burst, each moon we drum, each sun we dance is an essential part of the wheel. Though they are not the whole circle of our being. The whole is incalculable." – Thomas Lloyd Qualls
58. "In some ways, climbing in the clouds is comforting. You can no longer see how high off the ground you are." – Tommy Caldwell
59. "The clouds taught me that things are not always what they seem, by making the moonwalk." – Michael Bassey Johnson
60. "If you don't despise the world under the clouds when you rise above the clouds, then it means you deserved to rise!" – Mehmet Murat İldan
Also read: Positive Quotes
Short Cloud Quotes
61. "Every silver lining has a cloud." – Mary Kay Ash
62. "There is divinity in the clouds." – Lailah Gifty Akita
63. "The clouds don't overthink; they just drift." – Avijeet Das
64. "Clouds add character to the heavens." – Dahi Tamara Koch
65. "Behind the clouds is the sun still shining." – Henry Wadsworth Longfellow
66. "What is eternal is the cloud drifting slowly out of sight." – Marty Rubin
67. "Revelations are found in clouds." – Serge King
68. "Dance with the clouds." – Adrienne Posey
69. Clouds are like boogers hanging on the nostrils of the moon. – Robin Williams
Also read: Short Quotes
Enthralling Quotes About the Sky and Clouds
70. "Clouds are the sky's imagination." – Terri Guillemets
71. "A cloudless plain blue sky is like a flowerless garden." – Terri Guillemets
72. "The sky has a huge heart open for all clouds even on the gloomiest of days." – Munia Khan
73. "Even if it is very foggy, cloudy, or stormy, the blue sky is always there for us, above the clouds." – Thich Nhat Hanh
74. "At every sunset, the sky is a different shade. No cloud is ever in the same place. Each day is a new masterpiece. A new wonder. A new memory." – Sanober Khan
Interesting Quotes About Clouds
75. "Sometimes the clouds weren't weightless. Sometimes their bellies got dark and full. It was life. It happened." – Samantha Young
76. "There came a day when the clouds drifting along with the wind aroused a wanderlust in me, and I set off on a journey to roam along the seashores." – Matsuo Basho
77. "Thirty-nine years of my life had passed before I understood that clouds were not my enemy; that they were beautiful, and that I needed them. I suppose this, for me, marked the beginning of wisdom. Life is short." – Iimani David
78. "Some people are like clouds. When they disappear, it's a brighter day." – Anonymous
79. "Complaints are like the clouds that produce no rain no matter how thick they gather. Never depend on your complaint thinking they are staircases. Drop that thing." – Israelmore Ayivor
80. "In the end, we are all just clouds wandering around without fighting off the winds." – Sijdah Hussain
81. "Clouds have to block the sun to bring the rain, for the absence of either means the existence of nothing." – Craig D. Lounsbrough
Light and Playful Cloud Quotes That Will Put You in a Good Mood
82. "If you use your imagination, you can see lots of things in the cloud formations." – Charles M. Schulz
83. "When scattered clouds are resting on the bosoms of hills, it seems as if one might climb into the heavenly region, the earth being so intermixed with the sky, and gradually transformed into it." – Nathaniel Hawthorne
84. "Yesterday I inhaled a cloud, and immediately my eyes started raining." – Jarod Kintz
85. "Have you ever, looking up, seen a cloud-like to a centaur, a part, or a wolf, or a bull?" – Aristophanes
More Cloud Quotes to Ponder On
86. "Changes are like clouds in the sky―come and go. Leadership is like riding on a plane to enjoy the clouds." – Amit Ray
87. "The best friends of the highest mountains are only the clouds and the adventurer mountaineers!" – Mehmet Murat İldan
88. "My films are like clouds: their meaning keeps changing every minute." – Alejandro Jodorowsky
89. "Clouds are fascinating to paint because they are the only element in a landscape that possesses free movement." – John F. Carlson
90. "A cloud does not know why it moves in just such a direction and at such a speed. It feels an impulsion, this is the place to go now. But the sky knows the reasons and the patterns behind all clouds, and you will know, too, when you lift yourself high enough to see beyond horizons." – Richard Bach
Do You Remember Playing the Cloud Formation Game With Your Friends When You Were Younger?
Clouds are always there for us to keep us company on our darkest days. Sometimes they serve as a shelter from the sun, and other times they give us an idea of the storm's strength that is about to hit us. You can't always see them, but remember that they're always there.
They are symbols of hope because they teach us that nothing is permanent and everything, including our problems, will fade away. They also show us various patterns that lead us to believe that our possibilities and opportunities in life are limitless.
The world is full of beauty and lessons, and sometimes all you need to do is look up at the clouds. We hope that these quotes gave you a warm embrace and reminded you to never give up in life and keep pushing forward.
Which of these cloud quotes is your favorite? Did these quotes make you want to look up at the sky and look for the clouds? Please, let us know in the comments below!