If you just met someone you think you are catching feelings for, these crush quotes are for you.
Crushes are a result of our innocent, warm, and special feelings for another person. Since childhood, we all had someone we wanted to spend a little more time getting to know. And, as we learn more about them, it may blossom into something more profound and more beautiful.
With that being said, having a crush can make our emotions go haywire. It is a powerful feeling of affection that will let us know more about love.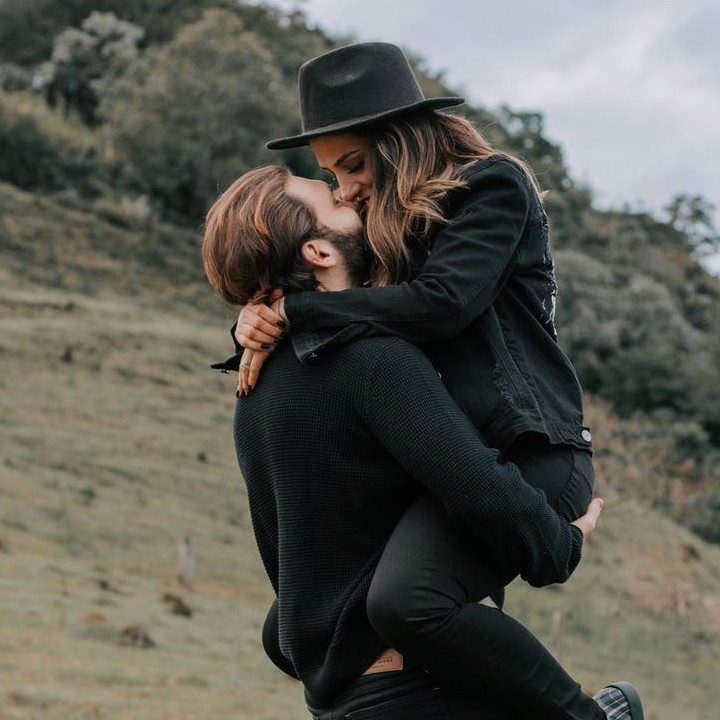 So, if you think you're currently crushing on someone, read our collection below because it has the perfect quotes for what you're experiencing right now!
Start here.
And don't forget to check out these love quotes and relationship quotes.
Best Crush Quotes
1. "Crushing on someone secretly is frustrating and inspiring at the same time." – Anonymous
2. "Telling your crush they like you is the best thing you could ever do for yourself, but that will make your emotions known." – Anonymous
3. "Why do they call it a crush? Because that's how you feel when they don't feel the same way in return." – Anonymous
4. "When your crush does something cute, and you're just sitting there like, really? Are you trying to kill me?" – Anonymous
5. "You get crushes on people. You have to see them every day in that week. They're a fantastic person, and it could be a man or a woman." – Jennifer Saunders
6. "Some crushes just never went away. They built, instead, into something permanent, obsessive, and all-consuming." – Maya Banks
7. "We can't explain when liking turns to admiration to crush to fall in love." – Anonymous
8. "Teenage crush is like flu. If you find a remedy for it, it lasts for a couple of days. If you don't, it still lasts for a couple of days." – Raheel Farooq
9. "That moment when you and your crush look at each other at the same time and smile." – Anonymous
10. "The mark of a true crush is that you fall in love first and grope for reasons afterward." – Shana Alexander
11. "It's nice to have a crush on someone. It feels like you're alive, you know?" – Scarlett Johansson
12. "No more, no less. I'm an idiot. I really need to let this crush go." – Pittacus Lore
Crush Quotes Straight From the Heart
13. "I have a crush on your mind. I fell for your personality. Your looks are just a bonus." – Nicholas Sparks
14. "'Cause I'm trying and trying to walk away, but I know this crush ain't goin' away." – David Archuleta
15. "You're the one I stay up all night thinking about, coming up with cute things I wish could happen." – Anonymous
16. "Ever since I met you, it hasn't been the same. All you've got me doing is drawing hearts around your name." – Anonymous
17. "He's cute. He's tall. He got gorgeous eyes. And a stunning smile. I didn't say a name, but he popped into your head, didn't he?" – Anonymous
18. "When they say make a wish, you're the first thing I think about." – Anonymous
19. "I would be crushed if I found out my crush didn't have a crush on me." – Anonymous
20. "When you have a crush, it's hard to focus on your activities because he is all you think about all day." – Anonymous
21. "Having a crush is something unplanned and hard to resist." – Anonymous
22. "Love hurts when you break up with someone. It hurts even more when someone breaks up with you. But love hurts the most when the person you love has no idea whatsoever." – Anonymous
23. "When I'm alone, I think of so many things to say to you, but when I have a chance to tell you, I go speechless." – Anonymous
24. "I am 99% sure my crush doesn't like me, but it's the 0.1% that keeps me going." – Anonymous
25. "Not even the entire English language could explain the rush I get in my veins when I hear someone say your name." – Anonymous
26. "Dear crush, the reason I hate making eye contact with you is that I completely lose the ability to think properly." – Anonymous
27. "I got a crush on you. I hope you feel the way that I do. I get a rush when I'm with you. Oh, I got a crush on you." – Mandy Moore
Also read: True Love Quotes
Shy Crush Quotes That You Can Relate To
28. "Creating the impossible is easier, but talking to my crush is harder." – Newart 
29. "When I see you, I admit I start to lose my grip and all of my cool." – Anonymous
30. "Many of us miss the opportunity to be with our crushes because we fail to recognize their feelings as well as ours." – Anonymous
31. "My crush thinks I am such a snob because I cannot talk to him." – Anonymous
32. "That awkward moment when your crush sits near you, and you keep looking over at them casually like every five seconds." – Anonymous
33. "I have a hopeless crush on someone I have no chance with." – Anonymous
34. "You make me blush. I get tongue-tied every time you talk to me. Can't you still tell that I have a crush on you?" – Anonymous
35. "I'm terrified that you won't like me back, but I'm even more terrified of losing out on the possibility of dating you if I sit back and say nothing." – Anonymous
Also read: Love Quotes for Her, Love Quotes for Him
Secret Crush Quotes
36. "It's sad to suffer alone when you are being heartbroken by your secret crush." – Anonymous
37. "The only time I have realized I have secretly fallen for you is when everything around me reminds me of you, in the smallest things and the most unexpected moments, and I cannot tell you a single thing about it." – Anonymous
38. "If I can keep loving you in silence, it will not change anything that we have. I do not mind loving you in secret for the rest of my life." – Anonymous
Crush Quotes That Will Make You Think About Someone Special
39. "That feeling in your stomach when you see your crush." – Anonymous
40. "There is nothing better than when your crush has a crush on you too." – Anonymous
41. "I think I have been crushing on you for too long that it already grew into love." – Anonymous
42. "I get the best feeling in the world when you say hi to me, or even smile because I know even if just for a second, I crossed your mind." – Anonymous
43. "An encounter with you is what I pray for before I start my day. Maybe, just maybe, God will be kind enough to grant this silly little wish." – Anonymous
44. "I want my crush to look at me the same way I look at chocolate cake." – Anonymous
45. "Dear crush, I know I don't stand a chance, but I'm going to like you anyway." – Anonymous
46. "It's amazing how crazy I feel when my phone vibrates, and I'm begging it to be you." – Anonymous
47. "It's getting harder and harder to hide my feelings for you." – Anonymous
48. "There are so many other things I should be doing with my life right now, but instead, I am stuck here crushing on you." – Anonymous
Crush Quotes for Him to Help You Gather Your Courage to Confess
49. "My heart had a crush on him from the moment we met, but it was faint, and the rest of me stubbornly refused to play along." – Jennifer Harrison
50. "Do you know what it's like to like someone so much you can't stand it and know that they'll never feel the same way?" – Jenny Han
51. "He had beautiful eyes, the kind you could get lost in, and I guess I did." – Anonymous
52. "He's smiling. I am melting." – Anonymous
53. "I really liked him, and when you really like someone, not everything is simple to understand." – Kyle Labe
54. "When you think you got over your crush, but he gives you like 0.2 attention, and it starts all over again." – Anonymous
55. "Oh, he did look like a deity―the perfect balance of danger and charm. He was at the same time fascinating and inaccessible, distant because of his demonstrated flawlessness, and possessing such strength of character that he was dismaying and at the same time utterly attractive in an enticing and forbidden way." – Simona Panova
56. "I wasn't used to guys making me blush, and I wasn't sure why he was even making me blush." – Holly Hood
57. "It's like I'm 13 again and he's my crush. All I'm aware of in this entire roomful of people is him. Where he is, what he's doing, who he's talking to." – Sophie Kinsella
58. "I only hate my crush because he is so insensitive and doesn't realize I am crushing on him." – Anonymous
59. "My crush is killing me inside because he always tells stories about the girl he likes." – Anonymous
60. "I love my crush so much, but he doesn't seem to care at all." – Anonymous
61. "There's this boy who is not aware who I am. His stares give me butterflies in my stomach." – Anonymous
Sweet Crush Quotes for Her to Express Your Affection
62. "You probably never knew, but goddamn, girl, I had the biggest crush on you." – Shane Koyczan
63. "You should let me love you. Let me be the one to give you everything you want and need." – Mario
64. "Oh, please say to me you'll let me be your man, and please say to me, you'll let me hold your hand." – The Beatles
More Crush Quotes for Your Puppy Love
65. "If someone was crushing on you, what would be the best way for them to approach you about their feelings? What if that person was me?" – Anonymous
66. "If you start to fall in love with your crush, it will be more frustrating now than ever." – Anonymous
67. "Don't be afraid of being rejected by your crush because that will give you the strength to move on finally." – Anonymous
68. "It's hard to have a crush on your friend because it can either be temporary or too late." – Anonymous
69. "Please stop looking so attractive, I'm trying to stop liking you." – Anonymous
70. "Every girl has that one guy she has a crush on forever." – Anonymous
How Did Your Crushes Turn Out?
Liking someone is an integral part of our development as a person. We can be inspired to be better or aspire to have likable traits in order to charm the one we like.
Somehow, we feel a connection to our crush despite meeting them only for a short period. But, we should also remember that a crush is not the same as experiencing deep love. Having a crush can be the start of something new, but it  doesn't always mean that it will last.
We hope that these crush quotes were able to give you a new perspective on your feelings toward someone. Remember to use these feelings of admiration as an inspiration for your everyday life.
Which crush quote is your favorite? Do you have other crush quotes to share? Leave a comment below!