Allow these disappointment quotes to cheer you up and encourage you to keep living a happy and rewarding life.
It is natural to be disappointed from time to time. In fact, it happens to everyone. You will also face disappointments such as losing a loved one, complicated relationships, job loss, and health issues, but you must not let them discourage you.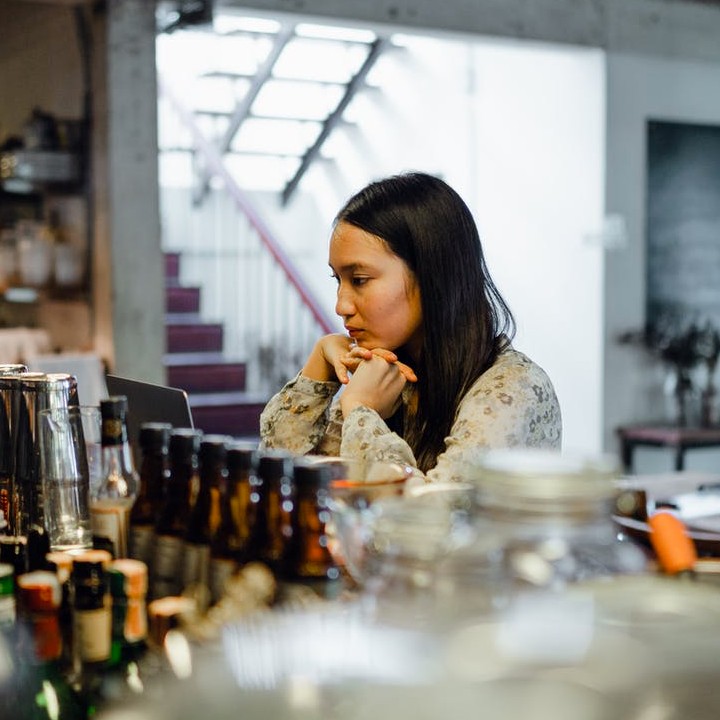 So, if you're feeling down, take a look at the list of quotes below to help you feel better. Don't forget to share it with others to be inspired as well.
Start reading here.
And make sure to read these feelings quotes and memories quotes.
Best Disappointment Quotes
1. "Blessed is he who expects nothing, for he shall never be disappointed." – Alexander Pope
2. "When you find your path, you must not be afraid. You need to have sufficient courage to make mistakes. Disappointment, defeat, and despair are the tools God uses to show us the way." – Paulo Coelho
3. "Twenty years from now you will be more disappointed by the things that you didn't do than by the ones you did do. So throw off the bowlines. Sail away from the safe harbor. Catch the trade winds in your sails. Explore. Dream. Discover." – H. Jackson Brown, Jr.
4. "Sometimes when you get disappointment it makes you stronger." – David Rudisha
5. "One's best success comes after their greatest disappointments." – Henry Ward Beecher
6. "Disappointment has no place in a heart full of gratitude." – Anonymous
7. "Every disappointment gives you the opportunity to make another appointment." – Anonymous
8. "Disappointment is simply a dream that doesn't want to become a reality." – Richard Wilkins
9. "Struggle and disappointment are necessary ingredients to success both in the present and in the future." – Britney Watkins
10. "Disappointment is a sort of bankruptcy—the bankruptcy of a soul that expends too much in hope and expectation." – Eric Hoffer
Disappointment Quotes to Make You Think
11. "Disappointments are not meant to destroy you; they are meant to strengthen you." – Anonymous
12. "The size of your success is measured by the strength of your desire; the size of your dream; and how you handle disappointment along the way." – Robert Kiyosaki
13. "Disappointments are just God's way of saying 'I've got something better.' Be patient, live life, have faith." – Anonymous
14. "Each pain makes you stronger, each betrayal more intelligent, every disappointment more skillful and each experience wiser." – Anonymous
15. "Now it's time to get over our past and the disappointments that came with it. Now it's about making the rest of our lives the best of our lives. Not only do we all have the potential to be great, greatness is upon you." – Eric Thomas
16. "Only the fear of disappointment will keep one from following through their goals." – Anonymous
17. "You have to learn to not let little disappointments get you down and to stay focused on the big picture." – Gillian Tans
18. "As you work towards your goals, disappointments may slow you down, but they don't have to keep you down." – Catherine Pulsifer
19. "Disenchantment, whether it is a minor disappointment or a major shock, is the signal that things are moving into transition in our lives." – William Throsby Bridges
20. "The beauty is that through disappointment you can gain clarity, and with clarity comes conviction and true originality." – Conan O'Brien
Also read: Inspirational Quotes, Encouraging Quotes
Wise Disappointment Quotes
21. "You must make a decision that you are going to move on. It won't happen automatically. You will have to rise up and say, 'I don't care how hard this is, I don't care how disappointed I am, I'm not going to let this get the best of me. I'm moving on with my life.'" – Joel Osteen
22. "Never stop building toward your dreams. Should there be any disappointments along the way, use them for a sturdier foundation." – Anonymous
23. "We are our own sculptors. We chisel away to create our life's work but sit down in disappointment when a part is not properly done. Remember, it is a work in progress, there is still much to do." – Anonymous
24. "In that moment of disappointment, pause and remember that God has a better plan for you." – Maria Koszler
25. "You may encounter many disappointments. Be strong. Tell yourself, 'I am good enough, I will try again.'" – Lailah Gifty Akita
Also read: Hope Quotes
Quotes About Disappointment That Are Packed With Insights
26. "Disappointment is the nurse of wisdom." – Sir Bayle Roche
27. "Assuming is the root of all disappointments." – Rogienel Reyes
28. "Disappointment is just the action of your brain readjusting itself to reality after discovering things are not the way you thought they were." – Brad Warner
29. "It was one of those times you feel a sense of loss, even though you didn't have something in the first place. I guess that's what disappointment is—a sense of loss for something you never had." – Deb Caletti
30. "Understanding is the key to getting over disappointment." – Anonymous
31. "Disappointment is really just a term for our refusal to look on the bright side." – Richelle E. Goodrich
32. "Disappointment is preferable to being kept in suspense for it is the start of healing." – Anonymous
33. "When you have no expectations, you'll never have disappointments." – Anonymous
34. "Disappointment is a disease that starts with malaise in one's heart and spreads to those around them." – Anonymous
35. "Beware of wallowing in disappointment for it is in this state that depression creeps from behind." – Anonymous
36. "In the midst of my disappointment I am never defeated. Only given the opportunity to rise again willing to take on new challenges." – Eleesha
37. "We must accept finite disappointment, but never lose infinite hope." – Martin Luther King, Jr.
38. "Don't let today's disappointments cast a shadow on tomorrow's dreams." – Anonymous
39. "If we will be quiet and ready enough, we shall find compensation in every disappointment." – Henry David Thoreau
40. "A burning desire to be or do something gives us staying power a reason to get up every morning or to pick ourselves up and start again after a disappointment." – Marsha Sinetar
Relatable Quotes on the Disappointments You'll Encounter in Life
41. "Everything you do in life takes you higher. That is why a disappointment of having less than the best hurts like a fall." – Anonymous
42. "Life will throw many obstacles onto our life path that will make us sad or disappointed at times. Dealing positively with these obstacles is what makes the difference between them turning into worse states or being overcome." – Jonny Oates
43. "We do not understand it when we first feel disappointment but in time, it will become an unwanted companion that walks with us through life." – Anonymous
44. "When you work so hard and get back so little is a soul-crushing disappointment that must be shelved in order to make life go on." – Anonymous
45. "If a man does not read, he prepares himself for a life full of shocking realities and disappointments." – Anonymous
46. "Laughter is a cure to the bitter disappointments in life. When you are sad, look for laughter to ease the pain." – Anonymous
47. "You can hate life and be done with it, but it is an underlying fear of disappointment that causes you to do so. Look for the light in your soul to free you from this prison." – Anonymous
48. "Life is all about setbacks. A life lived without disappointment is a life lived in a cocoon. People have recovered from far worse setbacks." – Tony Clark
49. "Let's face it: none of us are ever going to get to the place in life where we have no more disappointments. We can't expect to be sheltered from every little thing. Disappointment is a fact of life—one that must be dealt with." – Joyce Meyer
50. "Life is not always a celebration; so be ready to courageously face disappointments when they come, and be sure to grow stronger and wiser from them." – Edmond Mbiaka
Disappointment Quotes on Love
51. "Nothing hurts more than being disappointed by the single person you thought would never hurt you." – Anonymous
52. "No matter how much in love you are, in the end, you are disappointed by either a flamed out affair or until death do you part." – Anonymous
53. "At the end of a love affair or a job, test how deep your disappointment is and be merry. For if it is deep, it means you have invested in it fully, and if it is shallow, you can easily move on." – Anonymous
54. "Do not believe others when they say they love you. If you do not see the actions with your own eyes, you shall experience disappointment." – Anonymous
55. "There can be no deep disappointment where there is no deep love." – Martin Luther King, Jr.
56. "When we focus on our gratitude, the tide of disappointment goes out and the tide of love rushes in." – Kristin Armstrong
Quotes Showing How Disappointment Affects Relationships
57. "So much of our disappointment in relationships is not because we have an unrealistic view of others, but because we have a distorted view of ourselves." – Paul D. Tripp
58. "Stop allowing others to make you disappointed in a relationship." – Anonymous
59. "When you don't get a role or when a relationship ends, with every disappointment—this is worth remembering." – Anonymous
60. "Don't let disappointment be the measure of your relationship with a person. Let trust be the measure." – Nicole Williams
Disappointment Quotes About Friends
61. "A true friend will listen to your disappointments, say, 'I told you so,' and help you back up." – Anonymous
62. "Friends who tell you that you cannot be a disappointment and should be kept away from them as they are not friends, but doubts in human form." – Anonymous
63. "Friendship is certainly the finest balm for the pangs of disappointed love." – Jane Austen
64. "Your experiences will be yours alone. But truth and best friendship will rarely if ever disappoint you." – Anne Lamott
Interesting Disappointment Quotes
65. "The importance we give our disappointment is what turns it into a tragedy." – Nitya Prakash
66. "Disappointment is a troll that follows you around the house, cluttering things you have put in order, moving the things you need around, and generally disrupting life. The best way to get rid of this pest is to face it head-on and tell it to go away before it multiplies." – Anonymous
67. "Disappointment has quite a penchant for taking one by surprise." – Pawan Mishra
68. "Disappointment is nothing but an eye-opening learning process for your future endeavors." – Anonymous
69. "It is the fear that causes disappointments that leads to it. Such is the irony of life." – Anonymous
70. "Disappointments are a result of failed expectations. To have fewer disappointments, either expect less from other people or demand more from yourself." – Kevin Ngo
71. "If your purpose is just discovery, never commit. This is a path that would lead to disappointment." – Anonymous
72. "The best way to deal with disappointment is to acknowledge and work through the feelings it induces." – Noaman Kaysingwala
73. "Greet disappointment with cheerfulness. There is nothing like a spring in your step to dispel the ugly gloom." – Anonymous
74. "One of the best protection against disappointment is to have a lot going on." – Alain de Botton
More Disappointment Quotes
75. "Disappointment is a tiny sign that leads you to an evil path." – Anonymous
76. "Disappointment is a quicksand of unreality which does not sink in until you have been sucked in." – Anonymous
77. "Disappointment is a terrible feeling where your insides are twisted up so bad that no medicine but time can heal it." – Anonymous
78. "Disappointment is a festering infected disease that takes out the joy from your soul and the smile from your heart." – Anonymous
79. "Disappointment had to be postponed, hope kept alive as long as possible." – Graham Greene
80. "Destroying the seeds of disappointment requires you to unexpect the expected." – Mokokoma Mokhonoana
How Do You Deal With Life's Disappointments?
At some point in our lives, we will all be disappointed. We perceive these disappointments as negative experiences, but they are an invitation to grow and improve before moving on to the next level.
In addition, we must be strong enough to stand tall in the face of whatever life throws at us, even when rejection and loss feel like a slap in the face. We must still prepare to face the full force of life and everything it offers.
Remember that the critical point in living a happy and fulfilled life is to not dwell on life's disappointments. Instead, concentrate on your accomplishments and all of the positive things in your life. Hopefully, our collection was able to inspire you to turn your disappointments into rays of hope.
Did our collection fire you up? Were you able to relate to the quotes above? Share your favorite quote in the comments section below!