If you want your soul to be enlightened about the beauty you can find within life and darkness, then these Edgar Allan Poe quotes are for you.
Edgar Allan Poe was an American poet and literary critic famous for his poetry and short stories. His creation of the detective and horror genre profoundly influenced many writers and artists. With his themes, he became one of the most unique artists of his time and created the foundation for the gothic genre.
Until now, his impact can be seen in films, education, and games that continuously change our culture. With that, we're certain that Poe's works will leave a lasting impression on you as well.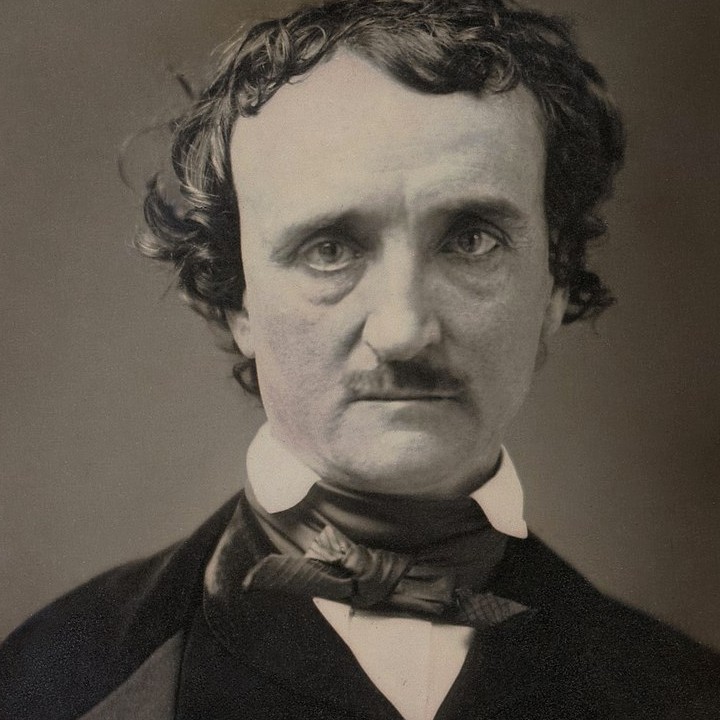 So, don't miss out on reading our collection to help you learn about life, love, and death.
Let's get started.
And check out these Anne Frank quotes and Ram Dass quotes.
Best Edgar Allan Poe Quotes
1. "All that we see or seem is but a dream within a dream."
2. "Those who dream by day are cognizant of many things which escape those who dream only by night."
3. "Always write first things uppermost in the heart."
4. "Beauty of whatever kind, in its supreme development, invariably excites the sensitive soul to tears."
5. "Never to suffer would never to have been blessed."
6. "I became insane with long intervals of horrible sanity."
7. "Words have no power to impress the mind without the exquisite horror of their reality."
8. "We loved with a love that was more than love."
9. "Believe nothing you hear and only one half that you see."
10. "If you run out of ideas, follow the road. You'll get there."
11. "That pleasure which is at once the most pure, the most elevating, and the most intense, is derived, I maintain, from the contemplation of the beautiful."
12. "The true genius shudders at incompleteness, imperfection, and usually prefers silence to saying the something which is not everything that should be said."
13. "I was never really insane except upon occasions when my heart was touched."
14. "It is a happiness to wonder. It is a happiness to dream."
15. "Deep into that darkness peering, long I stood there, wondering, fearing, doubting, dreaming dreams no mortal ever dared to dream before."
Meaningful Edgar Allan Poe Quotes About Life
16. "Man's real life is happy, chiefly because he is ever expecting that it soon will be so."
17. "Invisible things are the only realities."
18. "The realities of the world affected me as visions and as visions only, while the wild ideas of the land of dreams became, in turn, not the material of my everyday existence, but in very deed that existence utterly and solely in itself."
19. "Experience has shown, and a true philosophy will always show, that a vast, perhaps the larger, portion of truth arises from the seemingly irrelevant."
20. "It is by no means an irrational fancy that, in a future existence, we shall look upon what we think our present existence as a dream."
21. "There are some secrets which do not permit themselves to be told."
22. "For all we live to know is known."
23. "The memory of a past happiness is the anguish of today."
Also read: Life Quotes
Poetic Edgar Allan Poe Quotes
24. "There is no exquisite beauty without some strangeness in the proportion."
25. "Men have called me mad, but the question is not yet settled, whether madness is or is not the loftiest intelligence."
26. "If you wish to forget anything on the spot, make a note that this thing is to be remembered."
27. "Happiness is not to be found in knowledge but in the acquisition of knowledge."
Edgar Allan Poe Quotes on Love That Will Make You Think
28. "Love like mine can never be gotten over."
29. "Deep in the earth, my love is lying, and I must weep alone."
30. "Years of love have been forgotten, in the hatred of a minute."
31. "There is something in the unselfish and self-sacrificing love of a brute, which goes directly to the heart of him who has had frequent occasion to test the paltry friendship and gossamer fidelity of mere man."
32. "The most natural, and, consequently, the truest and most intense of the human affections are those which arise in the heart as if by electric sympathy."
33. "And all I loved, I loved alone."
Also read: Love Quotes, True Love Quotes
Deep Edgar Allan Poe Quotes About Death
34. "Even in the grave, all is not lost."
35. "To die laughing must be the most glorious of all glorious deaths!"
36. "Sleep, those little slices of death, how I loathe them."
37. "The boundaries which divide life from death are at best shadowy and vague. Who shall say where the one ends and where the other begins?"
Short Edgar Allan Poe Quotes That Will Shift Your Perspective
39. "All suffering originates from craving, from attachment, from desire."
39. "The scariest monsters are the ones that lurk within our souls."
40. "For the moon never beams without bringing me dreams."
41. "To observe attentively is to remember distinctly."
42. "I remained too much inside my head and ended up losing my mind."
43. "I have great faith in fools, self-confidence my friends will call it."
44. "I dread the events of the future, not in themselves but in their results."
45. "Let my heart be still a moment, and this mystery explore."
46. "Because it was my crime to have no one on earth who cared for me or loved me."
Edgar Allan Poe Quotes on Art
47. "Art is to look at, not to criticize."
48. "To elevate the soul, poetry is necessary."
49. "It is with literature as with law or empire, an established name is an estate in tenure or a throne in possession."
50. "With me, poetry has not been a purpose, but a passion."
51. "Literature is the most noble of professions. In fact, it is about the only one fit for a man. For my own part, there is no seducing me from the path."
52. "I need scarcely observe that a poem deserves its title only inasmuch as it excites, by elevating the soul. The value of the poem is in the ratio of this elevating excitement."
53. "The death of a beautiful woman is, unquestionably, the most poetical topic in the world."
54. "Beauty is the sole legitimate province of the poem."
More Edgar Allan Poe Quotes
55. "All religion, my friend, is simply evolved out of fraud, fear, greed, imagination, and poetry."
56. "There are chords in the hearts of the most reckless which cannot be touched without emotion."
57. "I felt that I breathed an atmosphere of sorrow."
58. "I intend to put up with nothing that I can put down."
59. "The 90 and 9 are with dreams, content, but the hope of the world made new, is the hundredth man who is grimly bent on making those dreams come true."
60. "That man is not truly brave who is afraid either to seem or to be, when it suits him, a coward."
Did You Find Wisdom Behind the Darkness of Edgar Allan Poe's Words?
Edgar Allan Poe wrote passionately about insanity and horrors that contrasted what was famous in his time. His writing is admirable because he chose to follow what he loves and did not let his style get compromised by the opinions of others and the standards of his time.
No matter how hard his life was as a writer, his love for art did not falter. Instead, he let his genius impact the world through stories of terror with great lessons embedded behind every line. Only such great writers can turn frightening words into that of awe and admiration.
Like him, we can also leave a mark in this world just by doing what we love. Edgar Allan Poe inspired many writers to keep writing what they wanted and not let the public sway their resolve. So, keep pursuing your passions and work hard for your dreams.
We hope that these Edgar Allan Poe quotes were able to teach you about the beauty of darkness and the mind. Not anyone can put words into paper and inspire many, so if you think you have the talent for it, don't let anyone stop you and just pursue your dreams!
Which quote from Edgar Allan Poe is your favorite? Have you read any of his works? Comment your thoughts below!