These top 70 faith quotes will provide you with much-needed positivity in your daily lives, giving you strength, victory, and happiness.
Faith is an action that we demonstrate by trusting that God's promises will be kept and fulfilled. To have faith is to have eternal peace in life because no matter what happens, there will always be hope.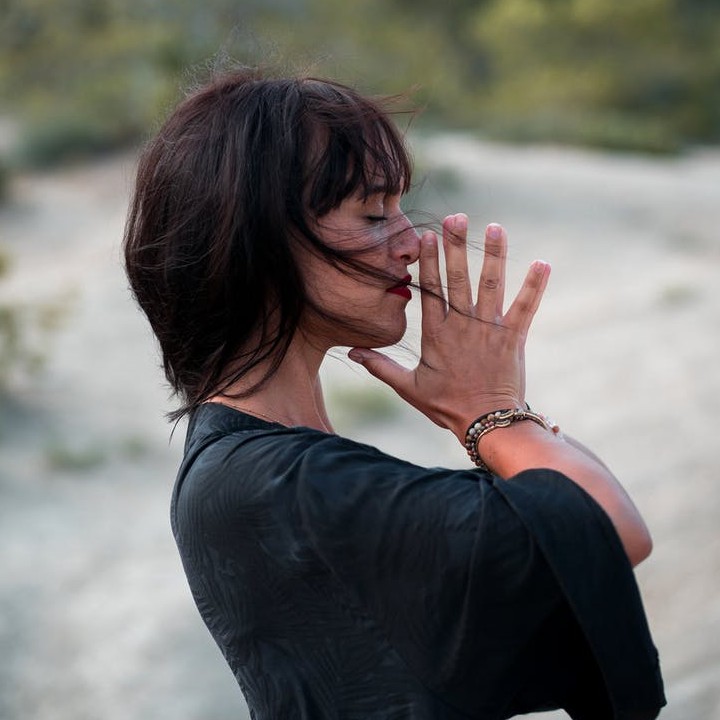 With faith, you're able to persevere in your efforts to achieve your goals and overcome adversity. Here are some eye-opening faith quotes to lift your spirits and strengthen your belief in the Lord's plans!
Start reading here.
And don't forget to check out these soul quotes and leap of faith quotes.
Best Faith Quotes
1. "Faith is unseen but felt, faith is strength when we feel we have none, faith is hope when all seems lost." – Catherine Pulsifer
2. "The smallest seed of faith is better than the largest fruit of happiness." – Henry David Thoreau
3. "Faith and prayer are the vitamins of the soul; man cannot live in health without them." – Mahalia Jackson
4. "Faith sees the invisible, believes the unbelievable, and receives the impossible." – Corrie ten Boom
5. "Our faith comes in moments; our vice is habitual. Yet there is a depth in those brief moments which constrains us to ascribe more reality to them than to all other experiences." – Ralph Waldo Emerson
6. "Faith is building on what you know is here so you can reach what you know is there." – Cullen Hightower
7. "Faith cannot be conjured up, faith is freely given, faith comes from the work of God, not from the years man's striven." – Greta Zwaan
8. "Without faith a man can do nothing; with it all things are possible." – Sir William Osler
9. "To have faith is to trust yourself to the water. When you swim you don't grab hold of the water, because if you do you will sink and drown. Instead, you relax, and float." – Alan Watts
10. "Faith is seeing light with your heart when all your eyes see is darkness." – Anonymous
Inspirational Quotes on Faith
11. "Believe in yourself, and the rest will fall into place. Have faith in your own abilities, work hard, and there is nothing you cannot accomplish." – Brad Henry
12. "Faith that it's not always in your hands or things don't always go the way you planned, but you have to have faith that there is a plan for you, and you must follow your heart and believe in yourself no matter what." – Martina McBride
13. "Hearing how God is moving in other places encourages and inspires our faith for what God wants to do in our own corner of the world." – Matt Brown
14. "Believe in yourself! Have faith in your abilities! Without a humble but reasonable confidence in your own powers you cannot be successful or happy." – Norman Vincent Peale
15. "When you have come to the edge, faith is knowing you will be taught to fly." – Anonymous
16. "Keep faith. The most amazing things in life tend to happen right at the moment you're about to give up hope." – Anonymous
17. "Faith is taking the first step even when you don't see the whole staircase." – Martin Luther King, Jr.
18. "Sometimes the best thing you can do is not think, not wonder, not imagine, not obsess. Just breathe, and have faith that everything will work out for the best." – Anonymous
19. "Surrender to what is. Let go of what was. Have faith in what will be." – Sonia Ricotti
20. "Faith is a choice to trust God even when the road ahead seems uncertain." – Dave Willis
Also read: Inspirational Quotes, Quotes to Live By
Short but Profound Faith Quotes
21. "If you lose faith, you lose all." – Eleanor Roosevelt
22. "True faith is not a leap into the dark; it's a leap into the light." – Eric Metaxas
23. "Your faith can move mountains and your doubt can create them." – Anonymous
24. "Feed your faith and your fear will starve." – Anonymous
25. "Stand straight, walk proud, have a little faith." – Garth Brooks
26. "Faith is a recognition of those things which are above the senses." – Henry Ward Beecher
27. "Let your faith be bigger than your fear." – Anonymous
28. "Faith is a passionate intuition." – William Wordsworth
29. "If one has faith, one has everything." – Ramakrishna
30. "The principal part of faith is patience." – George MacDonald
Also read: Short Quotes, Strength Quotes
Quotes to Help You Keep Your Faith and Trust in God
31. "When you have faith in God, you don't have to worry about the future. You just know it's all in His hands. You just go and do your best." – Elder Bryan Mathison
32. "All He asks is that we trust Him, that we stand before Him in integrity and faith. God is just waiting for us to trust Him." – Charles R. Swindoll
33. "No matter what has happened to you in the past or what is going on in your life right now, it has no power to keep you from having an amazingly good future if you will walk by faith in God. God loves you! He wants you to live with victory over sin so you can possess His promises for your life today!" – Joyce Meyer
34. "Faith is a living, daring confidence in God's grace, so sure and certain that a man could stake his life on it a thousand times." – Martin Luther
35. "Disappointments are just God's way of saying 'I have got something better.' Be patient, have faith, trust God." – Anonymous
36. "Always pray to have eyes that see the best in people, a heart that forgives the worst, a mind that forgets the bad, and a soul that never loses faith in God." – Anonymous
37. "Have faith, knowing tomorrow will hold the blessings of God." – Robert Schuller, Jr.
38. "Faith is no irresponsible shot in the dark. It is a responsible trust in God, who knows the desires of your hearts, the dreams you are given, and the goals you have set. He will guide your paths right." – Robert Schuller
39. "I believe if you keep your faith, you keep your trust, you keep the right attitude, if you're grateful, you'll see God open up new doors." – Joel Osteen
40. "Faith is not belief without proof, but trust without reservation." – D. Elton Trueblood
Also read: God Quotes, Hope Quotes
Insightful Quotes About the Importance of Faith in Life
­­­41. "Faith moves mountains, but you have to keep pushing while you are praying." – Henry David Thoreau
42. "Your hardest times often lead to the greatest moments of your life. Keep the faith. It will all be worth it in the end." – Anonymous
43. "Choose faith instead of fear and life will become a lot more fun." – Dave Willis
44. "Faith is what makes life bearable, with all its tragedies and ambiguities and sudden, startling joys." – Madeleine L'Engle
45. "The greatest legacy one can pass on to one's children and grandchildren is not money or other material things accumulated in one's life, but rather a legacy of character and faith." – Billy Graham
46. "Faith gives you an inner strength and a sense of balance and perspective in life." – Gregory Peck
47. "The end of an honorable life is an abundant and eternal life. It comes from living in faith." – Kenneth Copeland
48. "Sometimes beautiful things come into our lives out of nowhere. We can't always understand them, but we have to trust in them. I know you want to question everything, but sometimes it pays to just have a little faith." – Lauren Kate
49. "A life of faith is a life of gratitude—it means a life in which I am willing to experience my complete dependence upon God and to praise and thank him unceasingly for the gift of being." – Henri J. M. Nouwen
50. "Every day you need to get a full dose of the word and meditate on scripture, and if you discipline yourself and remain consistent, your faith will grow and mature and remember that God, the Word, and your faith, is a recipe for success." – Stephanie Williams
Also read: Consistency Quotes, Perseverance Quotes
Great Faith Quotes That Bring Hope
51. "Faith means being sure of what we hope for now. It means knowing something is real, this moment, all around you, even when you don't see it." – Joni Eareckson Tada
52. "My faith didn't remove the pain, but it got me through the pain. Trusting God didn't diminish or vanquish the anguish, but it enabled me to endure it." – Robert Rogers
53. "Prayer will change a heartache into a cheerful song, if in faith you ask it, the answer will soon come long." – Eldred Herbert
54. "None of us knows what might happen even the next minute, yet still we go forward. Because we trust. Because we have faith." – Paulo Coelho
55. "A positive statement propels hope toward a better future, it builds up your faith and that of others, and it promotes change." – Jan Dargatz
56. "Faith allows things to happen. It is the power that comes from a fearless heart. And when a fearless heart believes, miracles happen." – Anonymous
Faith Quotes to Keep You Interested
57. "Faith is an oasis in the heart which will never be reached by the caravan of thinking." – Khalil Gibran
58. "Send a drop of faith, with a single prayer. And God will show the way, as faith is always there." – Julie Hebert
59. "Our pride insists we must work our way to God. Only the Christian faith presents God's grace as unconditional." – Randy Alcorn
60. "I'm not perfect. I'm never going to be. And that's the great thing about living the Christian life and trying to live by faith, is you're trying to get better every day. You're trying to improve." – Tim Tebow
61. "'Crazy faith' is thoughts and actions that lack reason but trusting fully in what you cannot explicitly prove." – Michael Todd
62. "We lack faith in what exists within us because we lack faith in who exists within us." – Marianne Williamson
63. "As you practice counting your blessings, you will find that your faith is being suddenly revitalized." – Robert Schuller
64. "The keys to patience are acceptance and faith. Accept things as they are, and look realistically at the world around you. Have faith in yourself and in the direction you have chosen." – Ralph Marston
65. "There isn't enough room in your mind for both worry and faith. You must decide which one will live there." – Anonymous
Bible Quotes and Verses About Faith
66. "And whatever you ask in prayer, you will receive if you have faith." – Matthew 21:22
67. "For we walk by faith, not by sight." – 2 Corinthians 5:7
68. "Now faith is confidence in what we hope for and assurance about what we do not see." – Hebrews 11:1
69. "Because you know that the testing of your faith produces perseverance." – James 1:3
70. "If I have the gift of prophecy and can fathom all mysteries and all knowledge, and if I have a faith that can move mountains, but do not have love, I am nothing." – 1 Corinthians 13:2
How Did Our Collection Help You Understand Trust and Faith?
Events in our lives can cause us to question our own existence and abilities. It appears to be extremely difficult to believe, trust, and continue living in the face of adversity.
But, if you have faith, you can overcome anything. It is your inner voice telling you that better days are ahead. Faith gives you hope when you're feeling down, reminding you to keep going because good things come to those who persevere.
Moreover, having faith and a positive attitude can help to motivate and encourage those around us to do the same. It serves as a reminder that God will never forsake or abandon us.
Always keep in mind that it is the key to success in life, and if you don't have faith in God and yourself, your plans will undoubtedly fail. So, no matter how bad your situation, hold on, stay strong, and keep the faith.
Which quotes resonated with you the most? Are there any other quotes you'd like us to add? Join the discussion below!