These fear quotes will give you the courage to take risks and keep working toward your best life.
Fear is a powerful negative emotion that hinders us from growing. If we never gather the courage to fight it, it will take over our lives.
So, if you need some words to arm you with knowledge about conquering fear, then these quotes are for you.
Our collection below is full of wise quotes that will surely help you overcome them.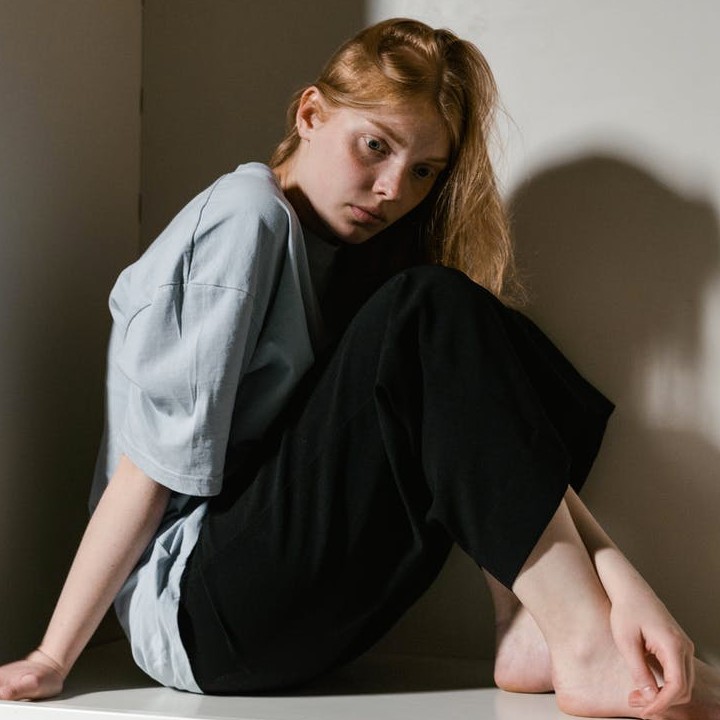 Start putting up your fighting spirit and take power over your own life!
Let's get started.
And make sure to read these courage quotes and gratitude quotes.
Best Fear Quotes
1. "Don't be afraid of your fears. They're not there to scare you. They're there to let you know that something is worth it." – C. JoyBell C.
2. "Fear keeps us focused on the past or worried about the future. If we can acknowledge our fear, we can realize that right now, we are okay. Right now, today, we are still alive, and our bodies are working marvelously. Our eyes can still see the beautiful sky. Our ears can still hear the voices of our loved ones." – Thich Nhat Hanh
3. "Find out what you're afraid of and go live there." – Chuck Palahniuk
4. "Nothing in life is to be feared. It is only to be understood. Now is the time to understand more so that we may fear less." – Marie Curie
5. "Each of us must confront our own fears, must come face to face with them. How we handle our fears will determine where we go with the rest of our lives, to experience adventure or to be limited by the fear of it." – Judy Blume
6. "The whole secret of existence is to have no fear. Never fear what will become of you. Depend on no one. Only the moment you reject all help are you freed." – Buddha
7. "He who is not everyday conquering some fear has not learned the secret of life." – Ralph Waldo Emerson
8. "Fear defeats more people than any other one thing in the world." – Ralph Waldo Emerson 
9. "Ultimately, we know deeply that the other side of every fear is freedom." – Marilyn Ferguson
10. "Fear is the main source of superstition and one of the main sources of cruelty. To conquer fear is the beginning of wisdom." – Bertrand Russell
11. "Do one thing every day that scares you." – Eleanor Roosevelt
12. "Courage is resistance to fear, mastery of fear, not absence of fear." – Mark Twain
13. "Inaction breeds doubt and fear. Action breeds confidence and courage. If you want to conquer fear, do not sit home and think about it. Go out and get busy." – Dale Carnegie
14. "Do the thing you fear, and the death of fear is certain." – Ralph Waldo Emerson
15. "Only when we are no longer afraid do we begin to live." – Dorothy Thompson
Inspiring Quotes About Fear
16. "To overcome fear, here's all you have to do: realize the fear is there, and do the action you fear anyway." – Peter McWilliams
17. "You gain strength, courage, and confidence by every experience in which you really stop to look fear in the face. You are able to say to yourself, 'I have lived through this horror. I can take the next thing that comes along.' You must do the thing you think you cannot do." – Eleanor Roosevelt
18. "The brave man is not he who does not feel afraid, but he who conquers that fear." – Nelson Mandela
19. "Do the thing you fear to do and keep on doing it. That is the quickest and surest way ever yet discovered to conquer fear." – Dale Carnegie
20. "So then learn to conquer your fear. This is the only art we have to master nowadays, to look at things without fear, and to fearlessly do right." – Friedrich Dürrenmatt
21. "Don't let fear or insecurity stop you from trying new things. Believe in yourself. Do what you love. And most importantly, be kind to others, even if you don't like them." – Stacy London
22. "Don't give in to your fears. If you do, you won't be able to talk to your heart." – Paulo Coelho
23. "He who has overcome his fears will truly be free." – Aristotle
24. "Don't fear. Just live right." – Neal A. Maxwell
25. "Always do what you are afraid to do." – Ralph Waldo Emerson
Also read: Inspirational Quotes, Positive Quotes
Fear Quotes That Will Teach You About Being Afraid
26. "Fear does not stop death. It stops life." – Vi Keeland
27. "Fear doesn't exist anywhere except in the mind." – Dale Carnegie
28. "Fears are stories we tell ourselves." – Anonymous
29. "Fear is a darkroom where negatives develop." – Usman B. Asif
30. "Fear is a natural reaction to moving closer to the truth." – Pema Chödrön
31. "Fear is the path to the Dark Side. Fear leads to anger. Anger leads to hate. Hate leads to suffering." – Yoda
32. "Fear is the lengthened shadow of ignorance." – Arnold Glasow
33. "Fear is the needle that pierces us that it may carry a thread to bind us to heaven." – James Hastings
34. "Fear is pain arising from the anticipation of evil." – Aristotle
35. "The oldest and strongest emotion of mankind is fear, and the oldest and strongest kind of fear is fear of the unknown." – H.P. Lovecraft
Also read: Anger Quotes, Hope Quotes
Short Fear Quotes to Fuel Your Brave Heart
36. "Fear is only as deep as the mind allows." – Japanese Proverb
37. "The only thing we have to fear is fear itself." – Franklin D. Roosevelt
38. "Where no hope is left, is left no fear." – John Milton
39. "The key to change is to let go of fear." – Roseanne Cash
40. "In time, we hate that which we often fear." – William Shakespeare
41. "Ignorance is the parent of fear." – Herman Melville
42. "Fear doesn't shut you down. It wakes you up." – Veronica Roth
43. "The cave you fear to enter holds the treasure you seek." – Joseph Campbell
44. "Fear cuts deeper than swords." – George R.R. Martin
45. "Feed your faith, and your fears will starve to death." – Anonymous
46. "Fear has a large shadow, but he himself is small." – Ruth Gendler
47. "Fear makes us feel our humanity." – Benjamin Disraeli
48. "Laughter is poison to fear." – George R.R. Martin
49. "The enemy is fear. We think it is hate, but, it is fear." – Mahatma Gandhi
50. "Feel the fear and do it anyway." – Susan Jeffers
Also read: Short Quotes, Be Fearless Quotes
Wise Fear Quotes to Learn About Boldness
51. "Being scared is part of being alive. Accept it. Walk through it." – Robin Sharma
52. "Living with fear stops us taking risks, and if you don't go out on the branch, you're never going to get the best fruit." – Sarah Parish
53. "We must build dikes of courage to hold back the flood of fear." – Martin Luther King Jr.
54. "Fears are educated into us, and can, if we wish, be educated out." – Karl Augustus Menninger
55. "The fears we don't face become our limits." – Robin Sharma
56. "Being brave isn't the absence of fear. Being brave is having that fear but finding a way through it." – Bear Grylls
57. "Anything I've ever done that ultimately was worthwhile initially scared me to death." – Betty S. Bender
58. "Fear stifles our thinking and actions. It creates indecisiveness that results in stagnation. I have known talented people who procrastinate indefinitely rather than risk failure. Lost opportunities cause erosion of confidence, and the downward spiral begins." – Charles Stanley
59. "Fear is your friend. It is an indicator. Sometimes, it shows you what you shouldn't do, more often than not, it shows you what you should do." – Tim Ferriss
60. "I must not fear. Fear is the mind-killer. Fear is the little death that brings total obliteration. I will face my fear. I will permit it to pass over me and through me. And when it has gone past, I will turn the inner eye to see its path. Where the fear has gone, there will be nothing. Only I will remain." – Frank Herbert
More Fear Quotes and Sayings
61. "Who sees all beings in his own self, and his own self in all beings, loses all fear." – Isha Upanishad
62. "There are times when fear is good. It must keep its watchful place at the heart's controls." – Aeschylus
63. "No power so effectually robs the mind of all its powers of acting and reasoning as fear." – Edmund Burke
64. "There are very few monsters who warrant the fear we have of them." – André Gide
65. "What you are afraid to do is a clear indication of the next thing you need to do." – Ralph Waldo Emerson
66. "Being scared is fine. Not taking action is not." – Maxime Lagacé
67. "Your fears are a kind of prison that confines you within a limited range of action. The less you fear, the more power you will have and the more fully you will live." – Robert Greene
68. "Fear kills growth." – Gary Vaynerchuk
69. "Being aware of your fear is smart. Overcoming it is the mark of a successful person." – Seth Godin
70. "Whatever we are afraid of, we hold the power within ourselves to deal with it if we decide to." – Frank Arrigazzi
Did These Quotes Push You to Overcome Your Fears?
Fears are not necessarily from an outside source. Sometimes, they are inside ourselves, masking how much we are afraid of making mistakes or exposing our low self-esteem. It can also be triggered by the people we meet who make us compare ourselves to them and their achievements.
Nevertheless, if we never try to take active steps toward overcoming our fears, then we will never get better. At the end of the day, it is better to fail while trying our best than never starting at all.
We hope that these fear quotes were able to motivate you to push yourself to face the things you are afraid of. Be courageous, and you will surely live your best life!
Did you learn a lot about fear from these quotes? Which is your favorite fear quote? Share your thoughts with us in the section below.