If you're looking for a lovely and sophisticated way to express your love and appreciation to those you care about, these flower quotes can help.
Some people find it difficult to express their emotions verbally, so they rely on symbols to get by. Flowers are the most common way to do this because of their captivating appearance and charm. But, they have different meanings, and if you are not aware of them, they can get you into trouble.
Flowers have long been associated with life, growth, and death. There's no doubt that those that have beautiful symbolisms have a unique way of putting a smile on your face and the faces of those around you.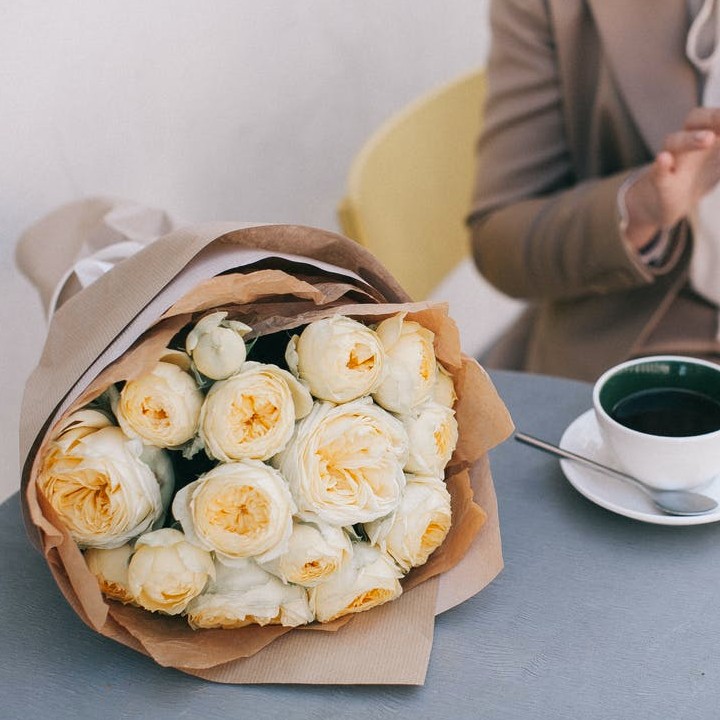 Read the complete list below if you want to know more about them!
Start here.
And don't forget to check out these daffodil quotes and lavender quotes.
Best Flower Quotes
1. "Every flower blooms in its own time." – Ken Petti
2. "If we could see the miracle of a single flower clearly, our whole life would change." – Buddha
3. "Flowers teach us that delicate beauty is a powerful duty." – Anonymous
4. "A flower does not think of competing with the flower next to it. It just blooms." – Zen Shin
5. "What a lonely place it would be to have a world without a wildflower!" – Roland R. Kemler
6. "I'd rather wear flowers in my hair, than diamonds around my neck." – Anonymous
7. "Even the tiniest of flowers can have the toughest roots." – Shannon Mullen
8. "The beauty of a flower would not exist without the support of a tiny stem." – Anonymous
9. "Flowers don't worry about how they're going to bloom. They just open up and turn toward the light and that makes them beautiful." – Jim Carrey
10. "Flowers are a proud assertion that a ray of beauty outvalues all the utilities in the world." – Ralph Waldo Emerson
11. "A rose can never be a sunflower, and a sunflower can never be a rose. All flowers are beautiful in their own way, and that's like women too." – Miranda Kerr
12. "Don't wait for someone to bring you flowers. Plant your own garden and decorate your own soul." – Luther Burbank
13. "You are like a perennial flower; while adversity may come your way in your own season you will tower and grow and grow in gentle showers." – Anonymous
14. "If you tend to a flower, it will bloom, no matter how many weeds surround it." – Matshona Dhliwayo
15. "If you enjoy the fragrance of a rose, you must accept the thorns which it bears." – Isaac Hayes
Famous Flower Quotes
16. "Take time to smell the roses." – English Proverb
17. "Flowers grow out of dark moments." – Corita Kent
18. "Weeds are flowers too, once you get to know them." – A.A. Milne
19. "Where flowers bloom, so does hope." – Lady Bird Johnson
20. "Flowers are the sweetest things God ever made and forgot to put a soul into." – Henry Ward Beecher
21. "Don't hurry, don't worry. And be sure to smell the flowers along the way." – Walter Hagen
22. "Flowers didn't ask to be flowers and I didn't ask to be me." – Kurt Vonnegut
23. "If I had a single flower for every time I think about you, I could walk forever in my garden." – Claudia Adrienne Grandi
24. "The flower that follows the sun does so even in cloudy days." – Robert Leighton
25. "Don't let the tall weeds cast a shadow on the beautiful flowers in your garden." – Steve Maraboli
26. "She wore flowers in her hair and carried magic secrets in her eyes." – Arundhati Roy
27. "Flowers seem intended for the solace of ordinary humanity." – John Ruskin
28. "A world of grief and pain—flowers bloom even then." – Kobayashi Issa
29. "You can cut all the flowers but you cannot keep spring from coming." – Pablo Neruda
30. "After women, flowers are the most lovely thing God has given the world." – Christian Dior
Also read: Famous Quotes, Lilac Quotes
Inspirational Quotes About Flowers
31. "Flowers grow back, even after they are stepped on. So will I." – Anonymous
32. "I chose a sunflower because when darkness descends they close up to regenerate." – Halle Berry
33. "Wildflowers can't be controlled, and neither can the girl with a soul boundless as the sky and a spirit as free and wild as the ocean." – Melody Lee
34. "Smile to the world and smile to the people you love, like a sunflower smiles at the sun." – Remez Sasson
35. "The showers of today lead to the flowers of tomorrow." – Anonymous
36. "Be like a flower and turn your face to the sun." – Kahlil Gibran
37. "No matter how chaotic it is, wildflowers will still spring up in the middle of nowhere." – Sheryl Crow
38. "All the flowers of the tomorrows are in the seeds of today." – Indian Proverb
39. "A flower's appeal is in its contradictions—so delicate in form yet strong in fragrance, so small in size yet big in beauty, so short in life yet long on effect." – Terri Guillemets
40. "Dainty like a daisy, but as powerful as a thorn, you're a child of nature ready to face a new dawn." – Anonymous
41. "Sunflowers grow tall and sway with the wind. They shine and they glow and they nourish until the end." – Anonymous
Flower Quotes Filled With Positivity to Cheer You Up
42. "A little flower that blooms in May. A lovely sunset at the end of a day. Someone helping a stranger along the way. That's heaven to me." – Sam Cooke
43. "Gardens and flowers have a way of bringing people together, drawing them from their homes." – Clare Ansberry
44. "Let us dance in the sun, wearing wildflowers in our hair." – Susan Polis Schutz
45. "May those whose hell it is to hate and hurt be turned into lovers bringing flowers." – Shantideva
46. "The optimist sees the rose and not its thorns; the pessimist stares at the thorns, oblivious to the rose." – Kahlil Gibran
47. "There are always flowers for those who want to see them." – Henri Matisse
48. "Like a lovely flower, your time to shine will come. When you bloom, your beauty will be surpassed by none." – Anonymous 
49. "Flowers say I love you. Flowers say I'm sorry. Flowers give us hope for a better tomorrow." – Anonymous 
Deep Flower Quotes That Will Make You Think
50. "The sharp thorn often produces delicate roses." – Ovid
51. "A rose's rarest essence lives in the thorn." – Rumi
52. "Tiger lilies never change their stripes." – Darren Tisdale
53. "But he that dares not grasp the thorn. Should never crave the rose." – Anne Bronte
54. "Truths and roses have thorns about them." – Henry David Thoreau
55. "We don't ask a flower any special reason for its existence. We just look at it and are able to accept it as being something different for ourselves." – Gwendolyn Brooks
56. "The flower fades that is not looked upon." – Edward Counsel
57. "The very best relationship has a gardener and a flower. The gardener nurtures and the flower blooms." – Carole Radziwill
58. "If you take a flower in your hand and really look at it, it's your world for a moment." – Georgia O'Keeffe
59. "If every tiny flower wanted to be a rose, spring would lose its loveliness." – Therese of Lisieux
60. "A bit of fragrance always clings to the hand that gives you roses." – Chinese Proverb
61. "If the rose is a beautiful flower, it is also because it opens itself." – Charles De Leusse
62. "Flowers are the music of the ground. From earth's lips spoken without sound." – Edwin Curran
63. "Flowers have spoken to me more than I can tell in written words. They are the hieroglyphics of angels, loved by all men for the beauty of their character, though few can decipher even fragments of their meaning." – Lydia M. Child
64. "That though the radiance which was once so bright be now forever taken from my sight. Though nothing can bring back the hour of splendor in the grass, glory in the flower. We will grieve not, rather find strength in what remains behind." – William Wordsworth
Quotes on How Flowers Serve as Metaphors for Growth and Development
65. "Flower was a good metaphor for growth." – Jody Watley
66. "Like wildflowers, you must allow yourself to grow in all the places people thought you never would." – E.V.
67. "Flowers always make people better, happier, and more helpful." – Luther Burbank
68. "Minds are like flowers; they open only when the time is right." – Stephen Richards
69. "Personality is to a man what perfume is to a flower." – Charles M. Schwab
Sweet Flower Quotes to Make Your Heart Bloom With Love
70. "Love is the flower you've got to let grow." – John Lennon
71. "Love is like wildflowers; it's often found in the most unlikely places." – Ralph Waldo Emerson
72. "Life is the flower for which love is the honey." – Victor Hugo
73. "A relationship is like a rose. How long it lasts, no one knows." – Rob Cella
74. "A flower cannot blossom without sunshine, and a man cannot live without love." – Max Muller
75. "Love is like a beautiful flower which I may not touch, but whose fragrance makes the garden a place of delight just the same." – Helen Keller
76. "The rose is the flower and handmaiden of love—the lily, her fair associate, is the emblem of beauty and purity." – Dorothea Dix
77. "If love is sweet as a flower, then my mother is that sweet flower of love." – Stevie Wonder
78. "She sprouted love like flowers, grew a garden in her mind." – Erin Hanson
79. "A sunflower teaches us so much about love." – Samrah Ahmad
80. "Love is flower-like; friendship is like a sheltering tree." – Samuel Taylor Coleridge
Quotes on How Flowers Bring Happiness Into People's Lives
81. "Happiness is to hold flowers in both hands." – Japanese Proverb
82. "I plant sunflowers and get back daily joy." – Nadine Locke
83. "Happiness held is the seed; Happiness shared is the flower." – John Harrigan
84. "To me, flowers are happiness." – Stefano Gabbana
85. "People from a planet without flowers would think we must be mad with joy the whole time to have such things about us." – Iris Murdoch
86. "Happiness radiates like the fragrance from a flower and draws all good things towards you." – Maharishi Mahesh Yogi
Quotes About Flowers and Their Significance in Life
87. "My life is part humor, part roses, part thorns." – Bret Michaels
88. "If you look the right way, you can see that the whole world is a garden." – Frances Hodgson Burnett
89. "Between our two lives, there is also the life of the cherry blossom." – Matsuo Basho
90. "Just living is not enough—one must have sunshine, freedom, and a little flower." – Hans Christian Andersen
91. "Even the prettiest flower will die one day. It's nature's way of teaching us that nothing lasts forever." – Anonymous
Short but Profound Flower Quotes
92. "A flower is a smile from heaven." – Anonymous
93. "No rose without a thorn." – French Proverb
94. "Flowers don't tell; they show." – Stephanie Skeem
95. "I must have flowers, always and always." – Claude Monet
96. "We're all golden sunflowers inside." – Allen Ginsberg
97. "A weed is but an unloved flower." – Ella Wheeler Wilcox
98. "Every flower must grow through dirt." – Laurie Jean Sennott
99. "Earth laughs in flowers." – Ralph Waldo Emerson
100. "The sunflower is mine, in a way." – Vincent van Gogh
101. "Restless sunflower; cease to move." – Pedro Calderon de la Barca
102. "The sunflower is a favorite emblem of constancy." – Thomas Bulfinch
Beautiful Flower Quotes to Make You Appreciate Them Even More
103. "Flowers whisper 'beauty' to the world, even as they fade, wilt, fall." – Dr. SunWolf
104. "What a lovely thing a rose is!" – Arthur Conan Doyle
105. "You look beautiful as a sunflower and charming as a rose." – Avijeet Das
106. "One of the most attractive things about flowers is their beautiful reserve." – Henry David Thoreau
107. "There are as many ways of loving as there are people, and that wildflower variety is the great beauty of this dimension of existence." – Rumi
108. "Almost every person, from childhood, has been touched by the untamed beauty of wildflowers." – Lady Bird Johnson
109. "By plucking her petals, you do not gather the beauty of the flower." – Rabindranath Tagore
110. "The Japanese say, if the flower is to be beautiful, it must be cultivated." – Lester Cole
Quotes About Spring and the Appearance of Blooming Flowers
111. "A flower does not use words to announce its arrival to the world; it just blooms." – Matshona Dhliwayo
112. "Spring comes: the flowers learn their colored shapes." – Maria Konopnicka
113. "Blossom by blossom the spring begins." – Algernon Charles Swinburne
114. "Every flower is a soul blossoming in nature." – Gerard De Nerval
115. "When the flower blooms, the bees come uninvited." – Ramakrishna
More Flower Quotes on How They Resemble Friendship
116. "If friends were flowers, I'd pick you." – Anonymous
117. "Flowers are like friends; they bring color to your world." – Anonymous
118. "In joy and in sadness, flowers are our constant friends." – Kazuko Okakura
119. "Good friends are like beautiful flowers in the garden of life." – Katrina Mayer
120. "A single rose can be my garden—a single friend, my world." – Leo Buscaglia
Is There a Flower That Can Make You Feel Better Every Time You Feel Down?
The beauty of flowers never ceases to amaze, and you don't need a green thumb to appreciate and cultivate flowers in your heart. Flowers will captivate your soul simply by their presence.
The breathtaking beauty of flowers will make you realize how fortunate you are to be alive. Furthermore, their fragrance and charm will inspire you to persevere in the face of adversity. Flowers can also provide you with life lessons and inspirations that you can apply to your own life.
A flower's life cycle isn't long. But, they make the most of it by displaying their beauty and serving a purpose before withering. We hope these flower quotes were able to inspire you to plant seeds of positivity in your life's garden while you still have the chance.
Which of these flower quotes resonated with you the most? Please, share them in the comments area below.