These gratitude quotes will inspire you to focus on the blessings you have while working toward your goals.
Gratitude is an emotion that revolves around appreciation and thankfulness.
It drives us to look to the world more positively and encourages us to treat others with kindness.
Being thankful also encourages us to be better and work for our aspirations.
Also, remember that even the littlest things can inspire us and guide us to be more successful in life.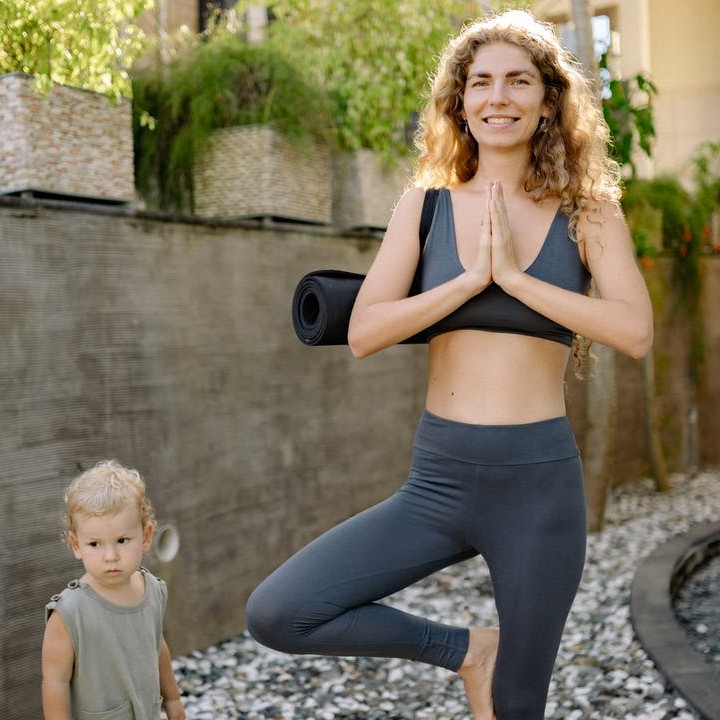 So, make sure to practice gratitude by reading the quotes below.
Let's get started.
And don't forget to check out these forgiveness quotes and kindness quotes.
Best Gratitude Quotes
1. "Always have an attitude of gratitude." – Sterling K. Brown
2. "Be thankful for what you have. You'll end up having more. If you concentrate on what you don't have, you will never, ever have enough." – Oprah Winfrey
3. "Gratitude is the fairest blossom which springs from the soul." – Henry Ward Beecher
4. "As we express our gratitude, we must never forget that the highest appreciation is not to utter words, but to live by them." – John F. Kennedy
5. "I am happy because I'm grateful. I choose to be grateful. That gratitude allows me to be happy." – Will Arnett
6. "When we focus on our gratitude, the tide of disappointment goes out, and the tide of love rushes in." – Kristin Armstrong
7. "Gratitude is a quality similar to electricity. It must be produced and discharged and used up in order to exist at all." – William Faulkner
8. "Gratitude turns what we have into enough, and more. It turns denial into acceptance, chaos into order, confusion into clarity. It makes sense of our past, brings peace for today, and creates a vision for tomorrow." – Melody Beattie
9. "Being grateful does not mean that everything is necessarily good. It just means that you can accept it as a gift." – Roy T. Bennett
10. "For my part, I am almost contented just now and very thankful. Gratitude is a divine emotion. It fills the heart, but not to bursting. It warms it, but not to fever." – Charlotte Brontë
11. "The real gift of gratitude is that the more grateful you are, the more present you become." – Robert Holden
12. "When you are grateful, fear disappears, and abundance appears." – Tony Robbins
13. "Gratitude is a powerful catalyst for happiness. It's the spark that lights a fire of joy in your soul." – Amy Collette
14. "Thankfulness is the beginning of gratitude. Gratitude is the completion of thankfulness. Thankfulness may consist merely of words. Gratitude is shown in acts." – Henri-Frederic Amiel
15. "The heart that gives thanks is a happy one, for we cannot feel thankful and unhappy at the same time." – Douglas Wood
Inspirational Gratitude Quotes
16. "It's a funny thing about life, once you begin to take note of the things you are grateful for, you begin to lose sight of the things that you lack." – Germany Kent
17. "He is a wise man who does not grieve for the things which he has not, but rejoices for those which he has." – Epictetus
18. "Gratitude can transform common days into thanksgivings, turn routine jobs into joy, and change ordinary opportunities into blessings." – William Arthur Ward
19. "Nothing is more honorable than a grateful heart." – Lucius Annaeus Seneca
20. "Be grateful in your own hearts, that suffices. Thanksgiving has wings and flies to its right destination." – Victor Hugo
21. "Gratitude looks to the past and love to the present. Fear, avarice, lust, and ambition look ahead." – Clive Staples Lewis
22. "The more grateful I am, the more beauty I see." – Mary Davis
23. "Wear gratitude like a cloak, and it will feed every corner of your life." – Rumi
24. "Gratitude is the ability to experience life as a gift. It liberates us from the prison of self-preoccupation." – John Ortberg
25. "Strive to find things to be thankful for, and just look for the good in who you are." – Bethany Hamilton
26. "Gratitude is when memory is stored in the heart and not in the mind." – Lionel Hampton
27. "Gratitude also opens your eyes to the limitless potential of the universe, while dissatisfaction closes your eyes to it." – Stephen Richards
28. "Gratitude will shift you to a higher frequency, and you will attract much better things." – Rhonda Byrne
29. "Gratitude helps you to grow and expand. Gratitude brings joy and laughter into your life and into the lives of all those around you." – Eileen Caddy
30. "If you want to turn your life around, try thankfulness. It will change your life mightily." – Gerald Good
Also read: Confidence Quotes, Encouraging Quotes
Quotes on Being Grateful for What Life Brings
31. "When a new day begins, dare to smile gratefully." – Steve Maraboli
32. "Appreciation is a wonderful thing. It makes what is excellent in others belong to us as well." – Voltaire
33. "If a fellow isn't thankful for what he's got, he isn't likely to be thankful for what he's going to get." – Frank Clark
34. "When you arise in the morning, give thanks for the food and for the joy of living. If you see no reason for giving thanks, the fault lies only in yourself." – Tecumseh
35. "Acknowledging the good that you already have in your life is the foundation for all abundance." – Eckhart Tolle
36. "Each day brings new opportunities, allowing you to constantly live with love, be there for others, bring a little light into someone's day. Be grateful and live each day to the fullest." – Roy T. Bennett
37. "Gratitude unlocks the fullness of life. It turns what we have into enough, and more." – Melody Beattie
38. "We can only be said to be alive in those moments when our hearts are conscious of our treasures." – Thornton Wilder
39. "In ordinary life, we hardly realize that we receive a great deal more than we give and that it is only with gratitude that life becomes rich." – Dietrich Bonhoeffer
40. "Be thankful for everything that happens in your life. It's all an experience." – Roy T. Bennett
41. "We can always find something to be thankful for, and there may be reasons why we ought to be thankful for even those dispensations which appear dark and frowning." – Albert Barnes
42. "Let us rise up and be thankful, for if we didn't learn a lot today, at least we learned a little, and if we didn't learn a little, at least we didn't get sick, and if we got sick, at least we didn't die. So, let us all be thankful." – Buddha
43. "When gratitude becomes an essential foundation in our lives, miracles start to appear everywhere." – Emmanuel Dagher
44. "We often take for granted the very things that most deserve our gratitude." – Cynthia Ozick
45. "The world has enough beautiful mountains and meadows, spectacular skies, and serene lakes. It has enough lush forests, flowered fields, and sandy beaches. It has plenty of stars and the promise of a new sunrise and sunset every day. What the world needs more of is people to appreciate and enjoy it." – Michael Josephson
Also read: Inspirational Quotes, Honesty Quotes
Gratitude Quotes That Will Help You Start the Day With Positive Thoughts
46. "Start each day with a positive thought and a grateful heart." – Roy T. Bennett
47. "There is a calmness to a life lived in gratitude, a quiet joy." – Ralph Blum
48. "Gratitude is the sweetest thing in a seeker's life in all human life. If there is gratitude in your heart, then there will be tremendous sweetness in your eyes." – Sri Chinmoy
49. "Joy is the simplest form of gratitude." – Karl Barth
50. "I have a lot to be thankful for. I am healthy, happy, and I am loved." – Reba McEntire
51. "Cultivate the habit of being grateful for every good thing that comes to you, and to give thanks continuously. And because all things have contributed to your advancement, you should include all things in your gratitude." – Ralph Waldo Emerson
52. "As with all commandments, gratitude is a description of a successful mode of living. The thankful heart opens our eyes to a multitude of blessings that continually surround us." – James E. Faust
53. "Before I get out of bed, I am saying thank you. I know how important it is to be thankful." – Al Jarreau
54. "When I started counting my blessings, my whole life turned around." – Willie Nelson
55. "Gratitude goes beyond the 'mine' and 'thine' and claims the truth that all of life is a pure gift." – Henri Nouwen
56. "Gratitude for the present moment and the fullness of life now is the true prosperity." – Eckhart Tolle
57. "It's not happiness that brings us gratitude. It's gratitude that brings us happiness." – Anonymous
58. "If you concentrate on finding whatever is good in every situation, you will discover that your life will suddenly be filled with gratitude, a feeling that nurtures the soul." – Harold Kushner
59. "Gratitude bestows reverence, changing forever how we experience life and the world." – John Milton
60. "Gratitude is one of the most medicinal emotions we can feel. It elevates our moods and fills us with joy." – Sara Avant Stover
Also read: Attitude Quotes, Hope Quotes
Quotes on Gratitude and Love
61. "If you fail to carry around with you a heart of gratitude for the love you've been so freely given, it is easy for you not to love others as you should." – Paul David Tripp
62. "Today, I choose to live with gratitude for the love that fills my heart, the peace that rests within my spirit, and the voice of hope that says all things are possible." – Anonymous
63. "Love those who appreciate you, and appreciate those who love you." – Connor Chalfant
Also read: Thankful Quotes, Appreciation Quotes
Quotes to Assist You in Being More Grateful and Humble
64. "I think gratitude is a big thing. It puts you in a place where you're humble." – Andra Day
65. "A grateful heart is a beginning of greatness. It is an expression of humility. It is a foundation for the development of such virtues as prayer, faith, courage, contentment, happiness, love, and well-being." – James E. Faust
66. "Humility and gratitude are the twin characteristics of happiness." – Richard Egley
67. "Gratitude is the beginning of wisdom. Stated differently, true wisdom cannot be obtained unless it is built on a foundation of true humility and gratitude." – Gordon B. Hinckley
68. "No one who achieves success does so without the help of others. The wise and confident acknowledge this help with gratitude." – Alfred North Whitehead
Quotes for Everyone Who Wants to Be Grateful
69. "Gratitude and attitude are not challenges. They are choices." – Robert Braathe
70. "Appreciation can make a day, even change a life. Your willingness to put it into words is all that is necessary." – Margaret Cousins
71. "Gratitude is more of a compliment to yourself than someone else." – Raheel Farooq
72. "Being thankful is not always experienced as a natural state of existence. We must work at it, akin to a type of strength training for the heart." – Larissa Gomes
73. "Gratitude is not only the greatest of virtues but the parent of all others." – Marcus Tullius Cicero
74. "Train yourself never to put off the word or action for the expression of gratitude." – Albert Schweitzer
75. "Saying thank you is more than good manners. It is good spirituality." – Alfred Painter
Great Quotes to Show Your Gratitude to Your Friends
76. "Let us be grateful to the people who make us happy. They are the charming gardeners who make our souls blossom." – Marcel Proust
77. "I awoke this morning with devout thanksgiving for my friends, the old and the new." – Ralph Waldo Emerson
78. "The only people with whom you should try to get even are those who have helped you." – John Southard
79. "Make it a habit to tell people, 'Thank you.' To express your appreciation sincerely and without the expectation of anything in return. Truly appreciate those around you, and you'll soon find many others around you. Truly appreciate life, and you'll find that you have more of it." – Ralph Marston
80. "Keep your eyes open and try to catch people in your company doing something right, then praise them for it." – Tom Hopkins
81. "We must find time to stop and thank the people who make a difference in our lives." – John F. Kennedy
82. "In the end, though, maybe we must all give up trying to pay back the people in this world who sustain our lives. In the end, maybe it's wiser to surrender before the miraculous scope of human generosity and to just keep saying thank you, forever and sincerely, for as long as we have voices." – Elizabeth Gilbert
83. "At times, our own light goes out and is rekindled by a spark from another person. Each of us has cause to think with deep gratitude of those who have lighted the flame within us." – Albert Schweitzer
Quotes on Being Grateful for What You Have
84. "Be grateful for what you already have while you pursue your goals. If you aren't grateful for what you already have, what makes you think you would be happy with more." – Roy T. Bennett
85. "The miracle of gratitude is that it shifts your perception to such an extent that it changes the world you see." – Robert Holden
86. "The soul that gives thanks can find comfort in everything. The soul that complains can find comfort in nothing." – Hannah Whitall Smith
87. "The unthankful heart discovers no mercies, but the thankful heart will find, in every hour, some heavenly blessings." – Henry Ward Beecher
88. "I've had a remarkable life. I seem to be in such good places at the right time. You know, if you were to ask me to sum my life up in one word, gratitude." – Dietrich Bonhoeffer
89. "Do not spoil what you have by desiring what you have not. Remember that what you now have was once among the things you only hoped for." – Epicurus
90. "When it comes to life, the critical thing is whether you take things for granted or take them with gratitude." – Gilbert Keith Chesterton
91. "Develop an attitude of gratitude, and give thanks for everything that happens to you, knowing that every step forward is a step toward achieving something bigger and better than your current situation." – Brian Tracy
92. "We would worry less if we praised more. Thanksgiving is the enemy of discontent and dissatisfaction." – Harry Allen Ironside
93. "I looked around and thought about my life. I felt grateful. I noticed every detail. That is the key to time travel. You can only move if you are actually in the moment. You have to be where you are to get where you need to go." – Amy Poehler
94. "A grateful mind is a great mind which eventually attracts to itself great things." – Plato
95. "I don't have to chase extraordinary moments to find happiness. It's right in front of me if I'm paying attention and practicing gratitude." – Brené Brown
Meaningful Quotes About Gratitude
96. "Who does not thank for little will not thank for much." – Estonian Proverb
97. "When eating fruit, remember the one who planted the tree." – Vietnamese Proverb
98. "Opening your eyes to more of the world around you can deeply enhance your gratitude practice." – Derrick Carpenter
99. "We learned about gratitude and humility that so many people had a hand in our success." – Michelle Obama
100. "Gratitude is a currency that we can mint for ourselves and spend without fear of bankruptcy." – Fred De Witt Van Amburgh
101. "Gratitude is an antidote to negative emotions, a neutralizer of envy, hostility, worry, and irritation. It is savoring. It is not taking things for granted. It is present-oriented." – Sonja Lyubomirsky
102. "Two kinds of gratitude: the sudden kind we feel for what we take, the larger kind we feel for what we give." – Edwin Arlington Robinson
103. "I would maintain that thanks are the highest form of thought and that gratitude is happiness doubled by wonder." – Gilbert Keith Chesterton
104. "Got no checkbooks, got no banks. Still, I'd like to express my thanks. I got the sun in the morning and the moon at night." – Irving Berlin
Short Gratitude Quotes
105. "Gratitude is the sign of noble souls." – Aesop
106. "Rest and be thankful." – William Wordsworth
107. "Gratitude is the most exquisite form of courtesy." – Jacques Maritain
108. "The struggle ends when the gratitude begins." – Neale Donald Walsch
109. "No duty is more urgent than giving thanks." – James Allen
110. "When we give cheerfully and accept gratefully, everyone is blessed." – Maya Angelou
Also read: Short Quotes
Quotes on Expressing Your Gratitude to God
111. "Everything we do should be a result of our gratitude for what God has done for us." – Lauryn Hill
112. "Let gratitude be the pillow upon which you kneel to say your nightly prayer. And let faith be the bridge you build to overcome evil and welcome good." – Maya Angelou
113. "God gave you a gift of 86,400 seconds today. Have you used one to say 'thank you?'" – William Ward
114. "If the only prayer you said was thank you, that would be enough." – Meister Eckhart
115. "I lie in bed at night, after ending my prayers with the words, 'Thank you, God, for all that is good and dear and beautiful.'" – Anne Frank
More Quotes That Will Encourage You to Always Be Grateful
116. "Showing gratitude is one of the simplest yet most powerful things humans can do for each other." – Randy Pausch
117. "Piglet noticed that even though he had a very small heart, it could hold a rather large amount of gratitude." – A.A. Milne
118. "One can never pay in gratitude. One can only pay 'in kind' somewhere else in life." – Anne Morrow Lindbergh
119. "Feeling gratitude and not expressing it is like wrapping a present and not giving it." – William Arthur Ward
120. "Thanksgiving is a special virtue. But ingratitude is opposed to thanksgiving. Therefore, ingratitude is a special sin." – Thomas Aquinas
Did These Gratitude Quotes Teach You to Be Thankful in Life?
Focusing on gratitude can give us joy and help us develop a positive perspective in life. With the culture of social media sparking envy and discontentment in our own lives, we fail to see what we already have.
Sometimes, seeing the lavish lifestyle of others can make us compare ourselves in an unhealthy way. This is why being grateful is an attitude that we must always practice. Remember that having positive emotions while working for our dreams can help us succeed in life.
We hope these quotes were able to push you to be more grateful for life and everything that comes along with it. Always remember to keep reaching your goals and be more appreciative in life.
What is one thing that you are most thankful for? Did this quote collection motivate you to express your gratitude? Comment your answers below!