These hard work quotes are ideal if you're looking for motivation to complete a project or need to persuade a coworker to put in more effort at work.
Working hard will not kill you or prevent you from having fun. Instead, being a hard worker allows you to become a more productive and dependable team member.
If you put in the work, your efforts will benefit the entire team in achieving your goals.
Sometimes, it seems pointless to work hard and give your all to your job.
However, this should not demotivate you because your efforts make a difference even if you are unaware of it.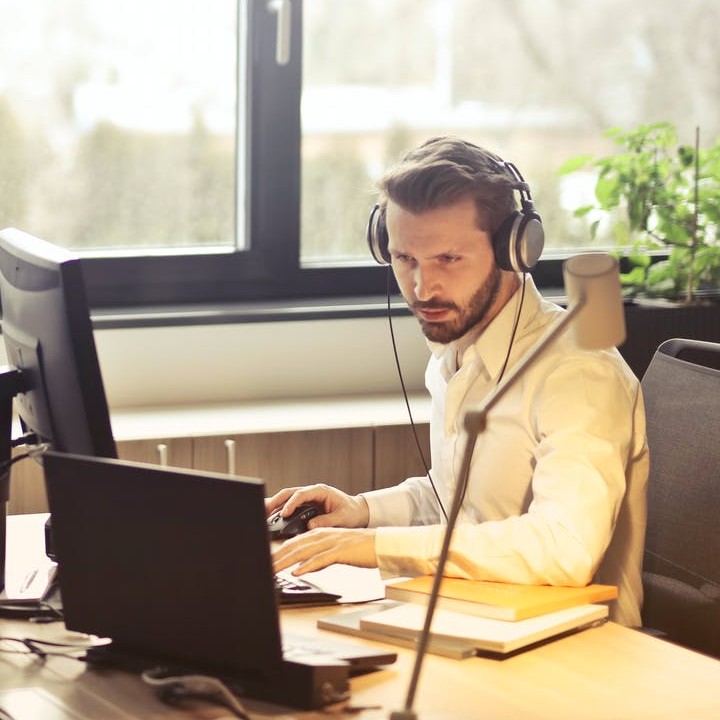 We've gathered these quotes to make you proud of your efforts and remind you that your hard work will pay off.
Check the complete list here.
And make sure to read these hustle quotes and grind quotes.
Best Hard Work Quotes
1. "Hard work beats talent when talent doesn't work hard." – Tim Notke
2. "No matter how hard you work, someone else is working harder." – Elon Musk
3. "Work hard, have fun, make history." – Jeff Bezos
4. "Hard work is the key to any achievement." – Lailah Akita
5. "With hard work and effort, you can achieve anything." – Antoine Griezmann
6. "Stop doubting yourself, work hard, and make it happen." – Anonymous
7. "It's impossible to work hard for something you don't enjoy." – Keiko
8. "I learned the value of hard work by working hard." – Margaret Mead
9. "A lot of hard work is hidden behind nice things." – Ralph Lauren
10. "Work harder than you think you did yesterday." – Alex Elle
11. "Work hard, stay positive, and get up early. It's the best part of the day." – George Allen Sr.
12. "I learned that the only way you are going to get anywhere in life is to work hard at it." – Bruce Jenner
13. "Be humble. Be hungry. And always be the hardest worker in the room." – Dwayne Johnson
14. "If you don't like hard work, get used to mediocrity." – Janna Cachola
15. "Everything worthwhile in life is attained through hard work." – Dennis Prager
Famous Quotes on Hard Work
16. "There is no substitute for hard work. Never give up. Never stop believing. Never stop fighting." – Hope Hicks
17. "Hard work always pays off, whatever you do." – Dustin Lynch
18. "Inspiration is the windfall from hard work and focus." – Helen Hanson
19. "Work hard to get paid for your mind, not your time." – Vala Afshar
20. "The harder you work for something, the greater you will feel when you achieve it." – Anonymous
21. "Without hard work, nothing grows but weeds." – Gordon B. Hinckley
22. "With hard work and dedication, anything is possible." – Timothy Weah
23. "You know what's worse than not working hard? Working hard in the wrong direction." – Mark Fahmy
24. "Without hard work and discipline it is difficult to be a top professional." – Jahangir Khan
25. "For every two minutes of glamour, there are eight hours of hard work." – Jessica Savitch
26. "Power means happiness; power means hard work and sacrifice." – Beyoncé Knowles
27. "If you work really hard, and you're kind, amazing things will happen." – Conan O'Brien
28. "Be thankful for what you have. Work hard for what you don't have." – Anonymous
29. "Hard work never brings fatigue. It brings satisfaction." – Anonymous
30. "Belief, hard work, love―you have those things, you can do anything." – Mitch Albom
Also read: Famous Quotes, Success Quotes
Inspirational Hard Work Quotes to Restore Your Drive
31. "I started at the bottom and worked my way up. I think that shows hard work pays off. A good thing takes a while." – Cesaro
32. "The nicest people I meet in life are those who work hard for everything they have." – Ken Poirot
33. "Faith will help you to achieve great things in life. Don't just work hard, have faith as well. Pray that your hard work will yield the best results." – Gift Gugu Mona
34. "Focused, hard work is the real key to success. Keep your eyes on the goal, and just keep taking the next step towards completing it. If you aren't sure which way to do something, do it both ways and see which works better." – John Carmack
35. "There will be obstacles. There will be doubters. There will be mistakes. But with hard work, there are no limits." – Michael Phelps
36. "If you work hard and meet your responsibilities, you can get ahead, no matter where you come from, what you look like, or who you love." – Barack Obama
37. "If you work hard enough and assert yourself, and use your mind and imagination, you can shape the world to your desires." – Malcolm Gladwell
38. "Successful people are not gifted; they just work hard, then succeed on purpose." – Anonymous
39. "Don't give up. The beginning is always the hardest. Life rewards those who work hard at it." – Anonymous
40. "You can achieve anything you put your mind and hard work to." – Sara Sampaio
41. "Hard work makes you feel good because you have accomplished something." – Alcurtis Turner
42. "Make a pact with yourself today to not be defined by your past. Sometimes the greatest thing to come out of all your hard work isn't what you get for it, but what you become for it. Shake things up today! Be you. Be free. Share." – Steve Maraboli
43. "Be like a duck, paddling and working hard in the water, but what everyone sees is a smiling, calm face." – Manoj Arora
44. "I do not know anyone who has got to the top without hard work. That is the recipe. It will not always get you to the top, but should get you pretty near." – Margaret Thatcher
Also read: Inspirational Quotes, Life Quotes
Motivational Hard Work Quotes to Get You Going
45. "The fruit of your own hard work is the sweetest." – Deepika Padukone
46. "Glory is attained from hard work, step by step." – Ma Long
47. "Fight if you must, work hard, give your best but never quit in the face of difficulty." – Sanchita Pandey
48. "When you live for a strong purpose, then hard work isn't an option. It's a necessity." – Steve Pavlina
49. "Nothing in this world is handed to you. You have to go out and get it! Nobody said it would be easy but hard work always pays off." – Anonymous
50. "If you work for it, you'll deserve what comes. Hard work." – DeMar DeRozan
51. "Do not whine. Do not complain. Work harder. Spend more time alone." – Joan Didion
52. "Work hard now, suffer and keep it up. Rewards are at the edge." – Maxime Lagacé
53. "Work and you'll get what you need; work harder and you'll get what you want." – Prabakaran Thirumalai
54. "If you have a dream, it's definitely achievable through hard work, through dedication, sacrifice, everything." – Carli Lloyd
55. "Inspiration is one thing and you can't control it, but hard work is what keeps the ship moving. Good luck means, work hard. Keep up the good work." – Kevin Eubanks
56. "A sign of a hard worker is one who works without complaint." – Sarah Price
57. "Hard work compounds like interest, and the earlier you do it, the more time you have for the benefits to pay off." – Sam Altman
58. "Whatever you go into, you have to go in there to be the best. There are no formulas. It's all about passion and honesty and hard work. It might look glamorous, but it takes a lot of hard work. The blessing with the arts is that you can do it forever." – Hugh Masekela
59. "I'm proud of my hard work. Working hard won't always lead to the exact things we desire. There are many things I've wanted that I haven't always gotten. But, I have great satisfaction in the blessings from my mother and father, who instilled a great work ethic in me both personally and professionally." – Tamron Hall
Also read: Motivational Quotes, Money Quotes
Hard Work Quotes About Having a Positive Attitude Toward It
60. "A positive mindset alone in the absence of hard work will get you nowhere." – Ken Poirot
61. "If you love your work, you'll be out there every day trying to do it the best you possibly can, and pretty soon everybody around will catch the passion from you―like a fever." – Sam Walton
62. "I may not be smart enough to make money, but I still enjoy my life by doing hard work." – Sonal Takalkar
63. "It doesn't matter if you work till your back cracks as long as it's worth it. Hard work pays and it always leaves a lasting impression." – Frank Matobo
64. "It takes hard work, dedication, discipline, and a positive attitude to get to the top―in business or in sports." – George Blanda
65. "Stay positive and happy. Work hard and don't give up hope. Be open to criticism and keep learning. Surround yourself with happy, warm, and genuine people." – Tena Desae
66. "I hope the millions of people I've touched have the optimism and desire to share their goals and hard work and persevere with a positive attitude." – Michael Jordan
67. "I was told that with the right attitude, and with enough hard work, if you get up after every time you fail, you can amount to something and you can do positive work. You can leave a positive mark for our world, and that's what I aim to do." – Jonny Kim
68. "Work as hard as you can. Even though who you work with and what you work on are more important than how hard you work." – Naval Ravikant
Also read: Work-Life Balance Quotes, Quotes for Work
Hard Work Quotes to Achieve More Success in Life
69. "Work hard in silence; let success make the noise." – Frank Ocean
70. "Hard work is the formula for success." – Lailah Akita
71. "Striving for success without hard work is like trying to harvest where you haven't planted." – David Bly
72. "Preparation to success is hard work of daily practice with improvement." – Millie Dewitt
73. "All roads that lead to success have to pass through hard work boulevard at some point." – Eric Thomas
74. "Success isn't always about greatness. It's about consistency. Consistent hard work leads to success. Greatness will come." – Dwayne Johnson
75. "There are no secrets to success. It is the result of preparation, hard work, and learning from failure." – Colin Powell
76. "The road to success is not easy to navigate, but with hard work, drive and passion, it's possible to achieve the American dream." – Tommy Hilfiger
77. "Enjoy your sweat because hard work doesn't guarantee success, but without it, you don't have a chance." – Alex Rodriguez
78. "To succeed, work hard, never give up and above all, cherish a magnificent obsession." – Walt Disney
79. "Some people dream of success while others wake up and work hard at it." – Barbara Rubel
80. "What is success? I think it is a mixture of having a flair for the thing that you are doing; knowing that it is not enough, that you have got to have hard work and a certain sense of purpose." – Margaret Thatcher
81. "Success is no accident. It is hard work, perseverance, learning, studying, sacrifice, and most of all, love of what you are doing or learning to do." – Pele
82. "Self-belief and hard work will always earn you success." – Virat Kohli
83. "We always see others' wealth and lifestyle but should not neglect their hard work as well." – Gargi
Also read: Priorities Quotes
Quotes on How Hard Work and Talent Complement Each Other
84. "Talent without working hard is nothing." – Anonymous
85. "Hard work without talent is a shame, but talent without hard work is a tragedy." – Robert Half
86. "Work hard! In the end, passion and hard work beat out natural talent." – Pete Docter
87. "Talent is cheaper than table salt. What separates the talented individual from the successful one is hard work." – Stephen King
88. "Hard work pays off―hard work beats talent any day, but if you're talented and work hard, it's hard to beat." – Robert Griffin
89. "No matter how talented you are or naturally gifted you are, there's no substitute to hard work if you got to maintain standards." – Rohit Sharma
90. "There's no talent here, this is hard work. This is an obsession." – Conor McGregor
91. "Hard work will take you to the top. But talent will only bring you to the door." – Anonymous
92. "Talent means nothing, while experience, acquired in humility and with hard work, means everything." – Patrick Suskind
93. "You just have to find that thing that's special about you that distinguishes you from all the others, and through true talent, hard work, and passion, anything can happen." – Dr. Dre
Quotes to Remind You That Hard Work Always Beats Luck
94. "The only thing that overcomes hard luck is hard work." – Harry Golden
95. "Luck is great, but most of life is hard work." – Iain Duncan Smith
96. "I have had lots of luck in my career but there has also been a lot of hard work." – Maria Sharapova
97. "Never beg for luck though your own hard work always whitewashed you." – Sonal Takalkar
98. "You need luck and hard work. It's not 'either' 'or.' It's 'both' 'and.' The result will not walk through the door on its own." – James Clear
99. "A good idea is about 10% and implementation and hard work, and luck is 90%." – Guy Kawasaki
100. "I'm a great believer in luck, and I find the harder I work, the more I have of it." – Thomas Jefferson
101. "Be prepared, work hard, and hope for a little luck. Recognize that the harder you work and the better prepared you are, the more luck you might have." – Ed Bradley
102. "I don't know anything about luck. I've never banked on it and I'm afraid of people who do. Luck to me is hard work―and realizing what is opportunity and what isn't." – Lucille Ball
Short Hard Work Quotes
103. "Nothing can beat hard work." – Conor McGregor
104. "Hard work buys experience, smart work buys time." – Jack Butcher
105. "Hard work betrays none." – Hachiman Hikigaya
106. "Hard work never killed a man." – Scottish proverb
107. "Hard work teaches us that it takes more than hard work." – Jack Butcher
108. "Hard work pays off most of the time but keeps at it and you'll do just fine." – Anonymous
109. "With hard work, you can get the fire out of a stone." – Dutch Proverb
110. "An idea is where passion meets hard work." – Hari Krishnan Nair
111. "A little hard work never hurt anyone." – Mary Sage Nguyen
112. "So many things could happen with hard work." – Harry Vested Jr.
113. "Hard work pays off and pays the bills." – Anonymous
Interesting Quotes About Hard Work and Determination
114. "The enthusiasm to work hard and endless determination are the two great skills for success." – Lailah Akita
115. "A dream does not become reality through magic; it takes sweat, determination, and hard work." – Colin Powell
116. "Everyone has the ability to increase resilience to stress. It requires hard work and dedication, but over time, you can equip yourself to handle whatever life throws your way without adverse effects on your health. Training your brain to manage stress won't just affect the quality of your life, but perhaps even the length of it." – Amy Morin
117. "Once you have commitment, you need the discipline and hard work to get you there." – Haile Gebrselassie
118. "The price of success is hard work, dedication to the job at hand, and the determination that whether we win or lose, we have applied the best of ourselves to the task at hand." – Vince Lombardi
119. "Success for an athlete follows many years of hard work and dedication." – Michael Diamond
120. "It is not your background that determines how far you can go in life. It is God's plan, your hard work, and your determination that matter. Have faith in God. He will turn your life around." – Gift Gugu Mona
121. "Great things come from hard work and perseverance. No excuses." – Kobe Bryant
122. "Perseverance is the hard work you do after you get tired of doing the hard work you already did." – Newt Gingrich
123. "Through hard work, perseverance and a faith in God, you can live your dreams." – Ben Carson
124. "If four things are followed―having a great aim, acquiring knowledge, hard work, and perseverance―then anything can be achieved." – A. P. J. Abdul Kalam
125. "Hard work, perseverance, and sacrifices will guide you to success." – Moolesh Dindoyal
126. "Doing anything big and bold in life is hard work, and learning to persist is fundamental to any entrepreneur's success." – Peter Diamandis
127. "To be a champion, I think you have to see the big picture. It's not about winning and losing; it's about everyday hard work and about thriving on a challenge. It's about embracing the pain that you'll experience at the end of a race and not being afraid. I think people think too hard and get afraid of a certain challenge." – Summer Sanders
Deep Quotes About Working Hard That Will Make You Think Twice
128. "Opportunities are usually disguised as hard work, so most people don't recognize them." – Ann Landers
129. "I'm a firm believer in if you work hard, you should play hard. So, I try to keep my life as balanced as possible to keep my sanity." – Alicia Sacramone
130. "The thing is, it's also a lot of hard work. And people don't want to put in a lot of work." – Jojo Moyes
131. "My story is going to be completely different than someone else's story in terms of hard work. What I might feel like is hard work, another person is dying to do." – Lil Baby
132. "Through hard work and education, we can deliver a strong economy and opportunity for all." – Julia Gillard
133. "Every beautiful mind has great dreams, but rarely is anyone ever ready to work hard for their dreams." – Terry Mark
134. "The moment we believe that success is determined by an ingrained level of ability as opposed to resilience and hard work, we will be brittle in the face of adversity." – Joshua Waitzkin
135. "Smart work is also important but it is not a replacement for hard work." – Prabakaran Thirumalai
136. "Nothing ever comes to one, that is worth having, except as a result of hard work." – Booker T. Washington
137. "All life demands struggle. Those who have everything given to them become lazy, selfish, and insensitive to the real values of life. The very striving and hard work that we so constantly try to avoid is the major building block in the person we are today." – Pope Paul VI
138. "Winners embrace hard work. They love the discipline of it, the trade-off they're making to win. Losers, on the other hand, see it as punishment. And that's the difference." – Lou Holtz
139. "Plans are only good intentions unless they immediately degenerate into hard work." – Peter F. Drucker
140. "What is hard work? It takes strength, energy, and stress to truly care about others enough to place oneself last, but it is easy to wrap oneself up and selfishly scramble on the heads of others." – Criss Jami
141. "If wealth was the inevitable result of hard work and enterprise, every woman in Africa would be a millionaire." – George Monbiot
Eye-Opening Hard Work Quotes About the Amount of Effort You Put Into Your Work
142. "We think, mistakenly, that success is the result of the amount of time we put in at work, instead of the quality of time we put in." – Ariana Huffington
143. "Great companies are built in the office, with hard work put in by a team." – Emily Chang
144. "It keeps me humble just to know exactly where I came from and all the hard work I had to put in to be here. It feels good to reminisce about the past." – Ha Ha Clinton-Dix
145. "The simple truth is that in order to become good, you have to be obsessed. You have to put in an awful lot of time and hard work and couple that with desire and unflagging perseverance." – Yngwie Malmsteen
146. "When you put a lot of hard work into one goal and you achieve it, that's a really good feeling." – Derek Jeter
147. "Amateurs have hard work and speed. Professionals have hard work, speed, and direction." – Maxime Lagacé
148. "I'm working hard. I'm putting in the hard work. I'm sacrificing. I ain't asking for no handouts. I'm going to earn everything I'm given." – Max Holloway
149. "If people knew how hard I worked to achieve my mastery, it wouldn't seem so wonderful after all." – Michelangelo
150. "Laziness pays of overnight however hard work pays off throughout your life." – Anonymous
151. "Everybody wants to be famous, but nobody wants to do the work. I live by that. You grind hard so you can play hard. At the end of the day, you put all the work in, and eventually, it'll pay off. It could be in a year, it could be in 30 years. Eventually, your hard work will pay off." – Kevin Hart
Quotes on the Common Misconceptions About Hard Work
152. "Men die of boredom, psychological conflict, and disease. They do not die of hard work." – David Ogilvy
153. "A lot of people mistake habit for hard work. Doing something over and over again is not working hard." – Shannon Sharpe
154. "Desperation is not an evidence of hard work; it's a sign of lack of faith." – Constance Friday
More Quotes on Working Hard and Staying Focused on Your Goals
155. "Hard work is an essential element in tracking down and perfecting a strategy or in executing it." – Charlie Munger
156. "I have learned that success is to be measured not so much by the position that one has reached in life as by the obstacles which he has had to overcome while trying to succeed." – Booker T. Washington
157. "Hard work spotlights the character of people: some turn up their sleeves, some turn up their noses, and some don't turn up at all." – Sam Ewing
158. "My friends, in life you do struggle a lot and do deadly hard work. You may fall down in hope of love. But never forget, God offers this life to take a breath of living. Live it and go back to God like a fighter." – Sonal Takalkar
159. "Our people must once again realize that it is only hard work and excellence that leads to wealth creation." – Sunday Adelaja
160. "Keep your dreams alive. Understand that to achieve anything requires faith and belief in yourself, vision, hard work, determination, and dedication. Remember all things are possible for those who believe." – Gail Devers
What Was the Most Difficult Task You've Ever Completed?
Working hard is the key to success. However, hard work doesn't work on its own; it also needs a positive attitude that will motivate you to keep going and allow you to think clearly to come up with a better idea.
You will encounter countless difficulties along the way to success. But, don't give up; instead, persevere and be determined to do a good job. You should not rely on luck too much and instead, work hard to complete the task assigned to you.
Be flexible and remember that working hard is not wrong as long as you know when to stop and ask for help. Always keep in mind that you have teammates to help make the hard work more manageable. Also, let these hard work quotes remind you that as long as you hold on, persevere, and do your best, your efforts will surely pay off!
Which of these hard work quotes inspired you to work harder? We'd love to hear from you, so comment down below!