These healing quotes will lift your spirits and assist you in moving forward despite the wounds and scars that life has inflicted on you.
The healing process takes time, but it is well worth it once you overcome it. You must be fully aware of the issue and be willing to move forward to expedite the process.
Aside from recognizing the issue, you must be willing to let go of the people and things that have hurt you to be fully healed. It is also more effective if you have someone to help you heal.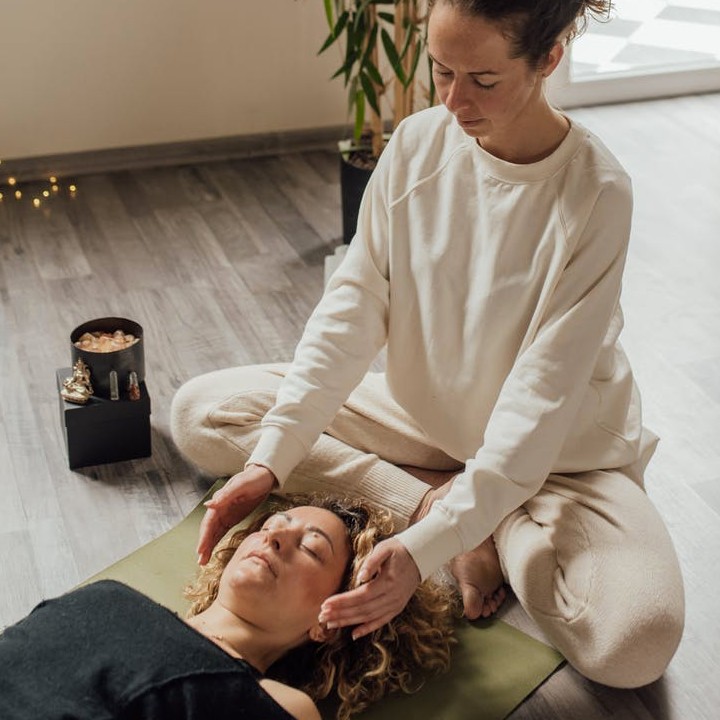 So, to help you out, we've gathered these healing quotes that'll assist in mending your wounds from the inside out and become a stronger version of yourself.
Continue reading here.
And don't forget to check out these strength quotes and health quotes.
Best Healing Quotes
1. "Your wound is not your fault but your healing is your responsibility." – Anonymous
2. "Healing yourself is connected with healing others." – Yoko Ono
3. "As soon as healing takes place, go out and heal somebody else." – Maya Angelou
4. "Healing does not mean that issue will never hurt you again—healing means that hurt will never control you again." – Chris Ruden
5. "Healing is a matter of time, but it is sometimes also a matter of opportunity." – Hippocrates
6. "Just like there's always time for pain, there's always time for healing." – Jennifer Brown
7. "Healing doesn't mean the damage never existed. It means the damage no longer controls your life." – Akshay Dubey
8. "It's when we start working together that the real healing takes place." – David Hume
9. "Healing doesn't eliminate all the hard moments. It changes how you handle them." – Thema Bryant-Davis
Famous Healing Quotes
10. "Self-forgiveness is essential to self-healing." – Ruth Carter Stapleton
11. "Some people cannot be cured, but everyone can heal." – Anonymous
12. "Healing requires from us to stop struggling, but to enjoy life more and endure it less." – Darina Stoyanova
13. "To me, forgiveness is the cornerstone of healing." – Sylvia
14. "When we heal the earth, we heal ourselves." – David Orr
15. "Part of the healing process is sharing with other people who care." – Jerry Cantrell
16. "The greatest healing therapy is friendship and love." – Hubert H. Humphrey
17. "When wounds are healed by love, the scars are beautiful." – David Bowles
18. "Healing is an art. It takes time, it takes practice. It takes love." – Maza Dohta
19. "Healing does not mean going back to the way things were before, but rather allowing what is now to move us closer to God." – Ram Dass
20. "If there's no breaking then there's no healing, and if there's no healing then there's no learning." – Nathan Scott Fraser
Also read: Famous Quotes, Stress Quotes
Healing Quotes to Inspire You
21. "Each of us has a unique part to play in the healing of the world." – Marianne Williamson
22. "Some people see scars, and it is wounding they remember. To me, they are proof of the fact that there is healing." – Linda Hogan
23. "Healing doesn't usually spring up instantaneously, instead, it manifests itself in small yet delightful doses of 'normal.'" – Anonymous
24. "Healing may not be so much about getting better, as about letting go of everything that isn't you―all of the expectations, all of the beliefs―and becoming who you are." – Rachel Naomi Remen
Also read: Inspirational Quotes, Time Heals Quotes
Healing Quotes That Will Give You Strength and Courage
25. "Healing takes courage, and we all have courage, even if we have to dig a little to find it." – Tori Amos
26. "As you heal you gain the confidence to show up more fully as yourself." – Thema Bryant-Davis
27. "You have the power to heal your life, and you need to know that. We think so often that we are helpless, but we're not. We always have the power of our minds. Claim and consciously use your power." – Louise L. Hay
28. "It has been said that time heals all wounds. The truth is that time does not heal anything. It merely passes. It is what we do during the passing of time that helps or hinders the healing process." – Jay Marshall
29. "The place of true healing is a fierce place. It's a giant place. It's a place of monstrous beauty and endless dark and glimmering light. And you have to work really, really, really hard to get there, but you can do it." – Cheryl Strayed
30. "Healing is embracing what is most feared; healing is opening what has been closed, softening what has hardened into obstruction, healing is learning to trust life." – Jeanne Achterberg
31. "Sometimes we must yield control to others and accept our vulnerability so we can be healed." – Kathy Magliato
Also read: Courage Quotes
Deep Healing Quotes to Make You Think
32. "It's not forgetting that heals. It's remembering." – Amy Greene
33. "It's not all about healing yourself; it's just as importantly about letting yourself heal." – Terri Guillemets
34. "When you really listen to yourself, you can heal yourself." – Ceanne DeRohan
35. "When a deep injury is done to us, we never heal until we forgive." – Nelson Mandela
36. "The greatest healing would be to wake up from what we are not." – Mooji
37. "Hearts are breakable, and I think even when you heal, you're never what you were before." – Cassandra Clare
38. "No matter how long it takes to heal―we share the same scars." – Daniel Yanez
39. "The soul always knows what to do to heal itself. The challenge is to silence the mind." – Caroline Myss
40. "A true healer is the one who heals himself first so others can benefit from his own healing." – Hong Curley
41. "Letting ourselves be forgiven is one of the most difficult healings we will undertake. And one of the most fruitful." – Stephen Levine
42. "Temporary, but excruciating, pain is the price of healing." – Vironika Tugaleva
43. "I have come to understand that some of the deepest and most effective healing is not found at a doctor's office or a hospital, but rather from inside ourselves. Our bodies are designed for self-healing, and we are capable of both boosting and blocking that ability." – Dr. Daju Suzanne Friedman
Healing Quotes for Him and Her
44. "If you want to heal, step away from things and people that deepen your wounds." – Thema Bryant-Davis
45. "Before you heal someone, ask him if he's willing to give up the things that made him sick." – Hippocrates
46. "Only time can heal your broken heart. Just as only time can heal his broken arms and legs." – Miss Piggy
Short Healing Quotes That Will Move You
47. "Self-forgiveness can heal you." – Andrew Zaffina
48. "Healing follows forgiveness." – Pat Bluth
49. "Awareness is the first step in healing." – Dean Ornish
50. "Healing is an inside job." – Dr. B.J. Palmer
51. "All healing is first a healing of the heart." – Carl Townsend
52. "Healing is the application of love." – Iyanla Vanzant
More Healing Quotes That Will Help You Recover Faster
53. "One of the most healing things you can do is recognize where in your life you are your own poison." – Steve Maraboli
54. "We don't heal in isolation but in community." – S. Kelley Harrell
55. "A clear mind heals everything that needs to be healed." – Byron Katie
56. "We do not heal the past by dwelling there; we heal the past by living fully in the present." – Marianne Williamson
57. "Instead of saying, 'I'm damaged, I'm broken, I have trust issues,' say 'I'm healing, I'm rediscovering myself, I'm starting over.'" – Horacio Jones
58. "Attention to the human body brings healing and regeneration. Through awareness of the body we remember who we really are." – Jack Kornfield
59. "Our sorrows and wounds are healed only when we touch them with compassion." – Buddha
60. "Ultimately, there can be no complete healing until we have restored our primal trust in life." – Georg Feuerstein
What Was the Most Painful Thing You've Ever Gone Through, and How Did You Get Over It? 
Sometimes, the people we care about the most can cause us the most pain we can imagine. The more we love them, the more intense the pain and wound. This is why healing is so difficult—it requires forgetting the source of the damage and those who caused it.
Painful and hurtful periods of life are challenging, but they teach you a lot. The healing process is also an excellent opportunity to discover who truly cares about you. This will reveal the people who can assist you in healing your broken heart, getting back on your feet, and moving on.
Remember that the healing process will be much faster if you are willing to let go of the past. Life's wounds may leave scars after they heal, but they will not prevent you from living a happy and fruitful life. We hope these healing quotes were able to remind you that you are not alone in your pain and struggle.
Which of these healing quotes inspired you to heal faster? Please, share your thoughts in the comments thread below.