Here are the best humanity quotes that'll remind you that it's up to you to make the world a better place!
We are all part of one humanity, regardless of race, color, or beliefs. Even with all these differences, we all live in one place, and thus, we should treat each other equally.
Whenever one part of the world faces tragedies and natural disasters, many of our fellow humans step up to help. But, we are not all able to help out physically and financially. That does not mean we cannot do our part in sharing their burdens.
One way that we can help out whenever someone is in need is by sharing some thoughtful words of encouragement and love.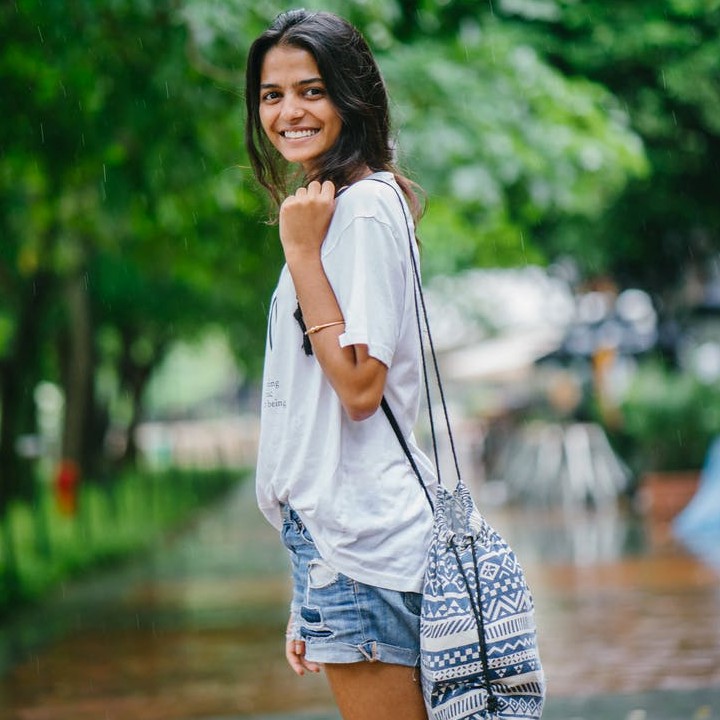 So, to remind you of your role in making this world more humane, we've compiled some of the most meaningful quotes about humanity!
Start reading here.
And don't forget to check out these inspirational quotes and life quotes.
Best Humanity Quotes
1. "The future of humanity is in our hands." – Dalai Lama
2. "Humanity is so much more than the sum of humans." – Anonymous
3. "There is nothing on earth divine except humanity." – Walter Savage Landor
4. "To deny people their human rights is to challenge their very humanity." – Nelson Mandela
5. "You must not lose faith in humanity. Humanity is an ocean; if a few drops of the ocean are dirty, the ocean does not become dirty." – Mahatma Gandhi
6. "All of our humanity is dependent upon recognizing the humanity in others." – Desmond Tutu
7. "Being human is given. But keeping our humanity is a choice." – Anonymous
Famous Humanity Quotes
8. "Humanity should be our race. Love should be our religion." – Anonymous
9. "Love and compassion are necessities, not luxuries. Without them, humanity cannot survive." – Dalai Lama
10. "The great moral teachers of humanity were in a way artistic geniuses in the art of living." – Albert Einstein
11. "Humanity has only scratched the surface of its real potential." – Peace Pilgrim
12. "I ask you to ensure that humanity is served by wealth, and not ruled by it." – Pope Francis
13. "If you're in the luckiest 1% of humanity, you owe it to the rest of humanity to think about the other 99%." – Warren Buffett
14. "Those who teach the most about humanity, aren't always humans." – Donald L. Hicks
Also read: Famous Quotes
Humanity Quotes to Inspire You to Care For the Human Race
15. "If you want to awaken all of humanity, awaken all of yourself." – Lao Tzu
16. "If you cannot find faith in humanity, be the faith in humanity." – Anonymous
17. "The bond of our common humanity is stronger than the divisiveness of our fears and prejudices." – Jimmy Carter
18. "The greatness of humanity is not in being human, but in being humane." – Mahatma Gandhi 
19. "I'm for truth, no matter who tells it. I'm for justice, no matter who it is for or against. I'm a human being, first and foremost, and as such I'm for whoever and whatever benefits humanity as a whole." – Malcolm X
20. "If our tears do not lead us to act then we have lost the reason for our humanity, which is compassion." – Dalai Lama
21. "We can become extremely wise and sensitive to all of humanity and the whole universe simply by knowing ourselves, just as we are." – Pema Chodron
22. "Humanity, take a good look at yourself, inside. You're a world―everything is hidden in you." – Hildegard of Bingen
Also read: Inspirational Quotes
Humanity Quotes That Will Motivate You to Help Others
23. "The sole meaning of life is to serve humanity." – Leo Tolstoy
24. "Something must be done to save humanity! A better world is possible!" – Fidel Castro
25. "Let's not lose hope in humanity. Instead, live to help others. We can make a difference." – Anonymous
26. "Be certain that you do not die without having done something wonderful for humanity." – Maya Angelou
27. "By serving humanity, I automatically serve myself." – Vironika Tugaleva
28. "Be ashamed to die until you have won some victory for humanity." – Horace Mann
29. "Dream for a better world and for a better humanity, not for a better car and a bigger house." – Thibaut
30. "An individual has not started living until he can rise above the narrow confines of his individualistic concerns to the broader concerns of all humanity." – Martin Luther King Jr.
31. "Selfless service alone gives the needed strength and courage to awaken the sleeping humanity in one's heart." – Sai Baba
32. "Change is never easy, and it often creates discord, but when people come together for the good of humanity and the Earth, we can accomplish great things." – David Suzuki
33. "All labor that uplifts humanity has dignity and importance and should be undertaken with painstaking excellence." – Martin Luther King Jr.
34. "You want to max out your humanity by using your energy to lift yourself up, your family, and the people around you." – Oprah Winfrey
35. "Embrace with tender affection the whole of humanity, especially the poorest, the weakest, the least important." – Pope Francis
36. "You'll never have a quiet world till you knock the patriotism out of the human race." – George Bernard Shaw
37. "Each of us must work for his own improvement, and at the same time share a general responsibility for all humanity." – Marie Curie
Also read: Motivational Quotes
Positive Humanity Quotes to Promote Unity
38. "How many disasters do we need to unite humanity?" – Loesje
39. "We are all cells in the same body of humanity." – Anonymous
40. "My humanity is bound up in yours, for we can only be human together." – Desmond Tutu
41. "We stand united, facing the big responsibility to change our country into a nation of justice, solidarity, humanity and green development." – George Papandreou
42. "Humanity's next state is rising above ourselves for the sake of our common unity." – Anonymous
43. "We may have different religions, different languages, different colored skin, but we all belong to one human race. We all share the same basic values." – Kofi Annan
44. "We must all learn to live together as brothers or we will all perish together as fools. Because of our involvement in humanity, we must be concerned about every human being." – Martin Luther King Jr.
45. "The world has only one border. It is called humanity. The differences between us are small compared to our shared humanity. Put humans first." – Nadia Murad
46. "The golden way is to be friends with the world and to regard the whole human family as one." – Mahatma Gandhi
47. "Let us have but one end in view, the welfare of humanity; and let us put aside all selfishness in consideration of language, nationality, and religion." – John Arnos Comenius
48. "Our chief usefulness to humanity rests on our combining power with high purpose. Power undirected by high purpose spells calamity, and high purpose by itself is utterly useless if the power to put it into effect is lacking." – Theodore Roosevelt
49. "Empathy is choosing to see ourselves in another despite our differences. It's recognizing that the same humanity―the same desire for meaning, fulfillment, and security―exists in each of us, even if it's expressed uniquely." – Vivek Murthy
Short Humanity Quotes for You to Think About
50. "Politeness is the flower of humanity." – Joseph Joubert
51. "Kindness is the best form of humanity." – Doris Lee
52. "Moral courage is the highest expression of humanity." – Ralph Nader
53. "Benevolence is the characteristic element of humanity." – Confucius
54. "Humanity has won its battle. Liberty now has a country." – Marquis de Lafayette
Also read: Short Quotes
More Quotes About Humanity
55. "We cannot despair of humanity, since we ourselves are human beings." – Albert Einstein
56. "The human race has improved everything, but the human race." – Adlai E. Stevenson
57. "World belongs to humanity, not this leader, that leader or that king or prince or religious leader. World belongs to humanity." – Dalai Lama
58. "Know that although in the eternal scheme of things you are small, you are also unique and irreplaceable, as are all your fellow humans everywhere in the world." – Margaret Laurence
59. "Humanity's best works are still ahead, in every single field, and this is likely to remain true for thousands of years." – François Chollet
60. "We think too much and feel too little. More than machinery, we need humanity; more than cleverness, we need kindness and gentleness. Without these qualities, life will be violent and all will be lost." – Charlie Chaplin
What Is the Most Significant Thing You've Ever Done to Help Humanity?
You may have everything you need in life, such as food, safety, and a loving family. But have you ever wondered what life is like on the other side of the world and how other people manage to survive?
This may never occur to you because you were born into a secure and prosperous environment. But, some less fortunate people are living through constant wars and hunger.
Yes, some live far away and you don't see them physically. But, there may also be many suffering individuals in your neighborhood if you just pay more attention.
You may think that you don't have enough power and money to help out. But, you don't have to be famous or wealthy to help others; even small acts of kindness and words of encouragement can instantly make their day better. We hope these humanity quotes were able to raise your awareness and encourage you to lend a helping hand.
Which of these humanity quotes motivated you to contribute to the healing of our humanity? Please, share your thoughts in the comments below.