Allow these insecurity quotes to empower you to be yourself without worrying about what others may think.
Today, insecurity is a significant issue. People often feel insecure about their physical appearance, characters, and so on. Our society has become so judgemental that we find it hard to exhibit our true selves in front of others.
Insecurity can eat up our self-confidence. But, the most important thing to remember is that we should choose to shine despite the insecurities we have of ourselves.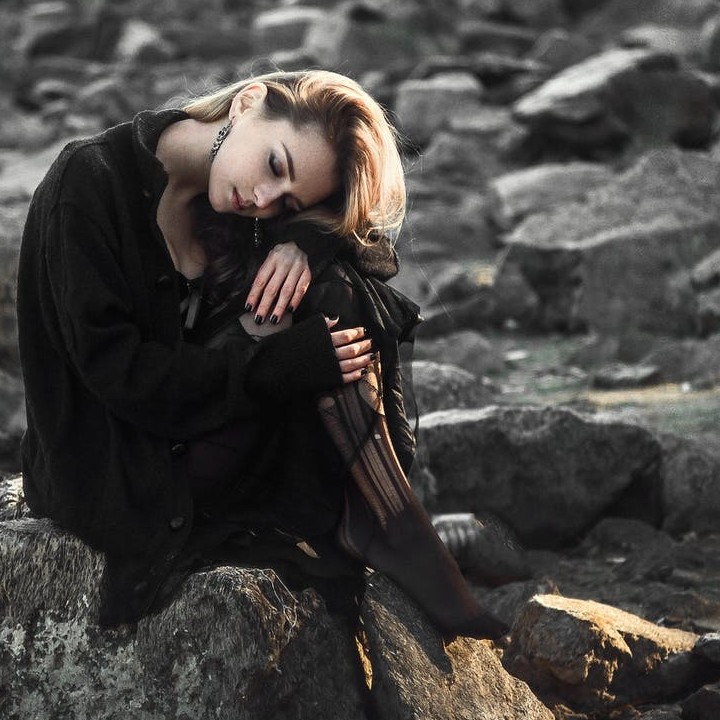 So, read our list of quotes below to give you the strength and courage to enhance your self-esteem!
Start reading here.
And don't forget to check out these confidence quotes and strength quotes.
Best Insecurity Quotes
1. "Sometimes our thoughts are backed with so much insecurity that they create lies we believe." – Anonymous
2. "A lack of transparency results in distrust and a deep sense of insecurity." – Dalai Lama
3. "No one is perfect. Even the most confident people have insecurities. At some point in our lives, we may feel we lack something. That is reality. We must try to live as per our capability." – Anil Sinha
4. "One of the greatest journeys in life is overcoming insecurity and learning to truly not give a shit." – J. A. Konrath
5. "Insecure people only eclipse your sun because they're jealous of your daylight and tired of their dark, starless nights." – Shannon L. Alder
6. "It is when we all play safe that we create a world of utmost insecurity." – Dag Hammarskjöld
7. "Insecurities have the ability to shape and mold our minds to live with everything that's bad; like crying on the inside, while smiling on the outside—thus creating pain. But, alas, I have the answer; forget about what you thought and enjoy—embrace—what you feel." – Jeremy Aldana
8. "Be careful not to mistake insecurity and inadequacy for humility! Humility has nothing to do with the insecure and inadequate! Just like arrogance has nothing to do with greatness!" – C. JoyBell C.
9. "Uncertainty is the only certainty there is, and knowing how to live with insecurity is the only security." – John Allen Paulos
10. "A man's spirit is free, but his pride binds him with chains of suffocation in a prison of his own insecurities." – Jeremy Aldana
Famous Insecurity Quotes
11. "Insecurity is an ugly thing, it makes you hate people you don't even know." – Drake
12. "The steps of insecurity: comparison, compensation, competition, compulsion, condemnation, and control." – Anonymous
13. "Judging people's flaws will not help justify your own insecurity." – Anonymous
14. "The real difficulty is to overcome how you think about yourself." – Maya Angelou
15. "Confidence is silent. Insecurities are loud." – Jane Curnow
16. "An expectation is a shelter—it gives you a secure feeling. So when someone breaks your expectations he is breaking your shelter, making you insecure, fearful." – Osho
17. "There's no room in perfection for insecurity." – R.K. Lilley
18. "Insecurity kills all that is beautiful." – Anonymous
19. "Life is very short. Insecurity is a waste of time." – Diane Von Furstenburg
20. "We are all beautiful except in the eyes of an insecure." – Anonymous
Also read: Famous Quotes, Inspirational Quotes
Insecurity Quotes to Help You Conquer Self-Doubt
21. "Think about all that you are instead of all that you are not." – Anonymous
22. "Sometimes the hardest battle is against yourself. But believe in yourself, you can win." – Anonymous
23. "Don't let insecurity ruin the beauty you were born with." – Anonymous
24. "Insecurity is being scared of your authentic self. It is the belief that your true, authentic self is not as magnificent as it actually is. Let go of that insecurity and do something totally gutsy and feel the relief in that." – Amy Leigh Mercree
25. "Don't let where you are in life cause you to be so insecure about yourself. There is more to you than your flaws and negative conditions. You are a royal child of God." – Edmond Mbiaka
26. "If anyone tries to pull us down, it goes to show that we're on top of them, so cheer up! Hilarious but true, insecurity reigns in an ugly heart of an empty brain." – Nini
27. "Without danger we cannot get beyond danger—each one of us requires the spur of insecurity to force us to do our best." – Dr. Harold W. Dodds
28. "If you are insecure, guess what? The rest of the world is, too. Do not overestimate the competition and underestimate yourself. You are better than you think." – Timothy Ferriss
29. "The enemy uses those things you're insecure about. Free yourself and take your power back by being secure in who you are—flaws and all." – Yvonne Pierre
30. "The opposite of security is insecurity, and the only way to overcome insecurity is to take risks." – Anonymous
31. "The task we must set for ourselves is not to feel secure, but to be able to tolerate insecurity." – Erich Fromm
32. "Don't let fear or insecurity stop you from trying new things. Believe in yourself. Do what you love. And most importantly, be kind to others, even if you don't like them." – Stacy London
33. "Whenever insecurity whispers in your ear, telling you how much you suck, tell it to shut the hell up. Then keep going forward anyway." – Rebecca O'Donnell
34. "When you show yourself to the world and display your talents, you naturally stir all kinds of resentment, envy, and other manifestations of insecurity—you cannot spend your life worrying about the petty feelings of others." – Robert Greene
35. "Stop allowing people to capitalize off your insecurities." – Deborah J. Monroe
Also read: Disrespect Quotes, Fear Quotes
Quotes About Insecurity in a Relationship
36. "Relationships fail when people take their own insecurities and project them as their partner's flaws." – Steve Maraboli
37. "Insecurity is the worst sense that lovers feel: sometimes the most humdrum desireless marriage seems better. Insecurity twists meanings and poisons trust." – Anonymous
38. "I think what ruins relationships and causes more fights is insecurity." – Olivia Wilde
Also read: Relationship Quotes
Interesting Insecurity Quotes for Him and Her
39. "Dear insecure girls everywhere, you're not ugly, society is. Sincerely, the truth." – Anonymous
40. "A guy is only insecure about losing his girl when he knows someone else can treat her better." – Anonymous
41. "The insecure man or woman lives in constant fear of rejection and a deep uncertainty about whether his or her own feelings and desires are legitimate." – Beth Moore
42. "A man is only insecure about his companion when he knows they deserve better." – Anonymous
43. "All a woman really wants is for her man to never give her a reason to feel insecure." – Anonymous
Insecurity Quotes That Everyone Can Agree On
44. "The reason we struggle with insecurity is because we compare our behind-the-scenes with everyone else's highlight reel." – Steve Furtick
45. "Don't let the haters get to your head. They are just so insecure they need to take it out on you." – Anonymous
46. "We live in a culture where we're bombarded with so much noise and so much insecurity." – Lisa Ling
47. "In life, there is always someone out there, who won't like you, for whatever reason, don't let the insecurities in their lives affect yours." – Rashida Rowe
48. "Insecurity, for me, feels like the sensation of suffocating." – Tyler Joseph
49. "Creative people are very insecure people because they don't know whether people like them or are in awe of them. That insecurity always comes out. It makes them a better actor, I feel." – Persis Khambatta
50. "Chances are that when someone is hating on you, it's not about you at all. It's about them. It's their fear, their jealousy, their boredom, and their insecurity." – Anonymous
Also read: Weakness Quotes
Deep Insecurity Quotes to Change Your Perspective
51. "People outwardly project their innermost insecurities." – Kilroy J Oldster
52. "Insecurity is a lack of self-love. When your fountain of self-love is alive, you will be one with people." – Vishwas Chavan
53. "It has always seemed that a fear of judgment is the mark of guilt and the burden of insecurity." – Criss Jami
54. "Arrogance really comes from insecurity, and in the end, our feeling that we are bigger than others is really the flip side of our feeling that we are smaller than others." – Desmond Tutu
55. "Insecurity is self-sabotage. If you want to fly you have to first see your wings." – Anonymous
56. "Insecurity's best cover is perfectionism. That's where it becomes an art form." – Beth Moore
57. "The dreadful insecurity of those who need everyone to think like them, feel like them, be like them." – Marty Rubin
58. "Life is a dangerous thing. Insecurity is the price of living." – Alija Izetbegovic
59. "Insecurity, commonly regarded as a weakness in normal people, is the basic tool of the actor's trade." – Miranda Richardson
60. "There is no external solution to the problem of insecurity." – Stefan Molyneux
What Insecurities Would You Like to Overcome?
People are always concerned about what others think or say about them. Insecurity causes them to worry that they are not good enough or must change their behavior to fit in. We try so hard to be who people think we should be, but that only leads to our self-destruction.
Trying to compromise your true selves will hold you back in ways you can't even imagine and cause you to doubt yourself. Instead of changing ourselves, we must change how we look at our insecurities. After all, insecurities are starting points for your improvements.
Building your confidence is not as difficult as it may seem. Remember that self-love and acceptance are the keys to winning and achieving your best selves!
So, were you inspired by our collection? Which quotes are your favorites? Please, leave a comment below.