These top 320 inspirational quotes for women barely scratch the surface of telling us how wonderful and important a woman's role is to everyone—to the world, the family, to society, and more.
Women hold very special places in our hearts, and we're sure you have a lot of women in your life that you'd want to dedicate this collection to.
Maybe it's for your mom, your grandmother, sister, best friend, mentor, or even yourself! No matter who it is, there's no doubt you'll find the inspiration you need in this set of quotes.
So whether you're looking for something to motivate yourself or if you want to find a little something to dedicate to the special women in your life, then you've come to the right place. Be sure you don't miss out!
Start reading the full list below.
And make sure to check out our collection of strong women quotes.
Best Inspirational Quotes for Women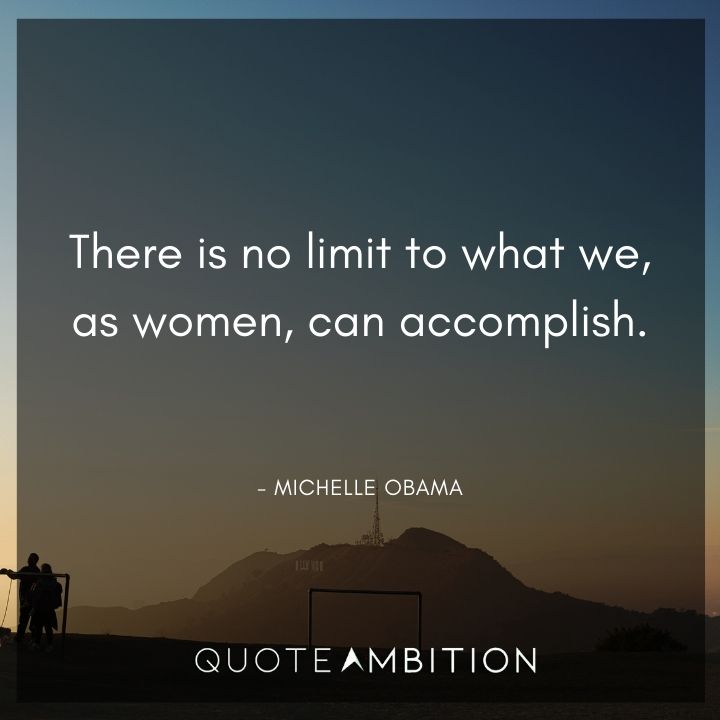 1. "There is no limit to what we, as women, can accomplish." – Michelle Obama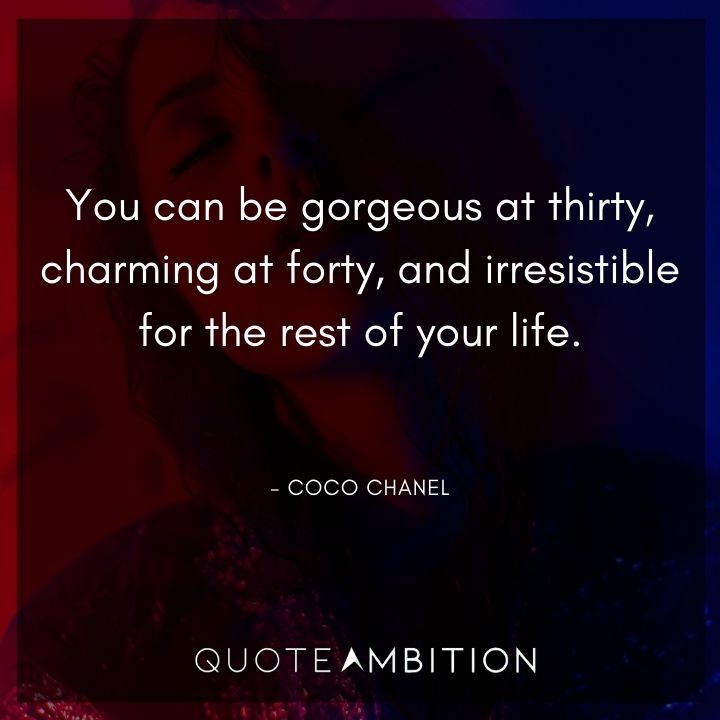 2. "You can be gorgeous at thirty, charming at forty, and irresistible for the rest of your life." – Coco Chanel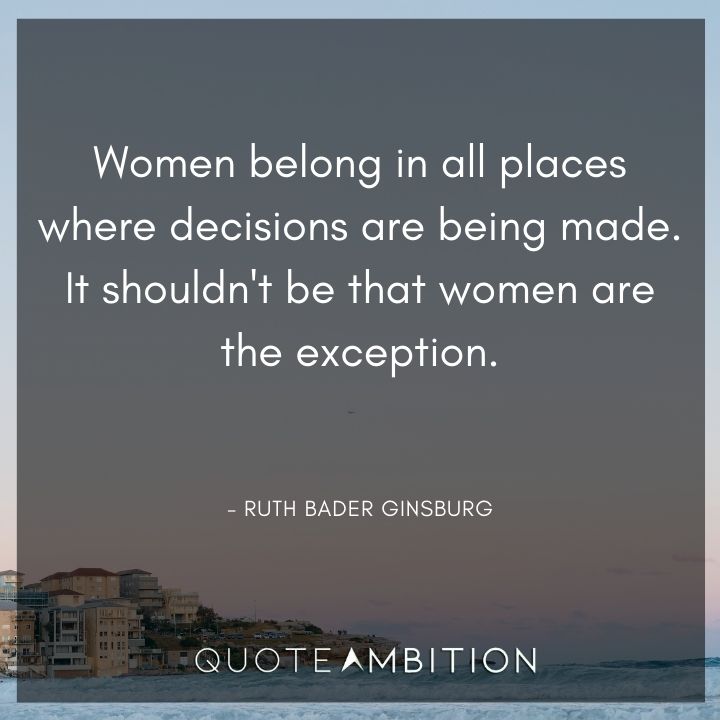 3. "Women belong in all places where decisions are being made. It shouldn't be that women are the exception." – Ruth Bader Ginsburg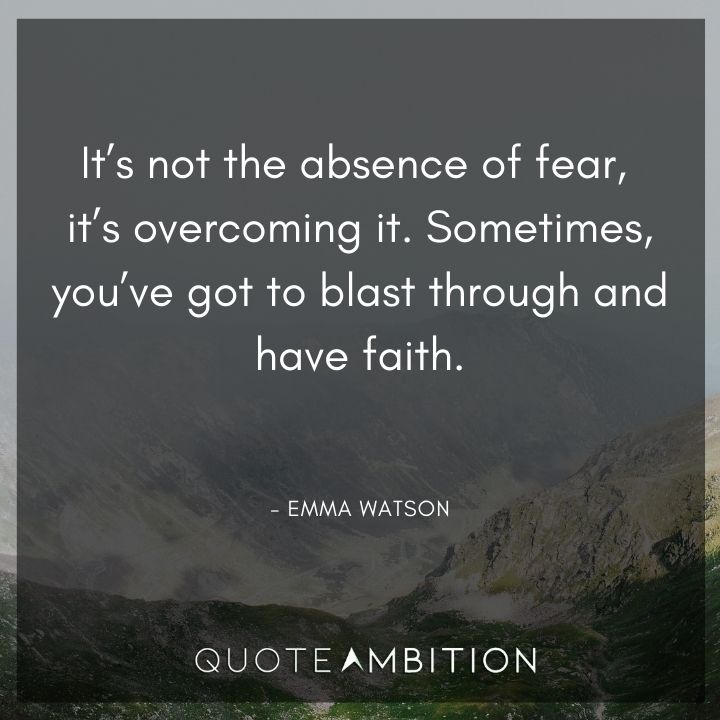 4. "It's not the absence of fear, it's overcoming it. Sometimes, you've got to blast through and have faith." – Emma Watson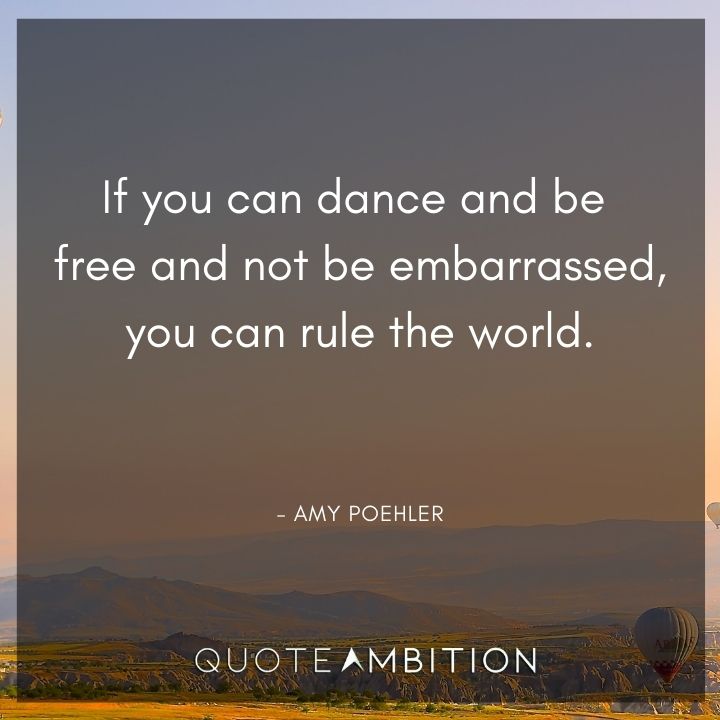 5. "If you can dance and be free and not be embarrassed, you can rule the world." – Amy Poehler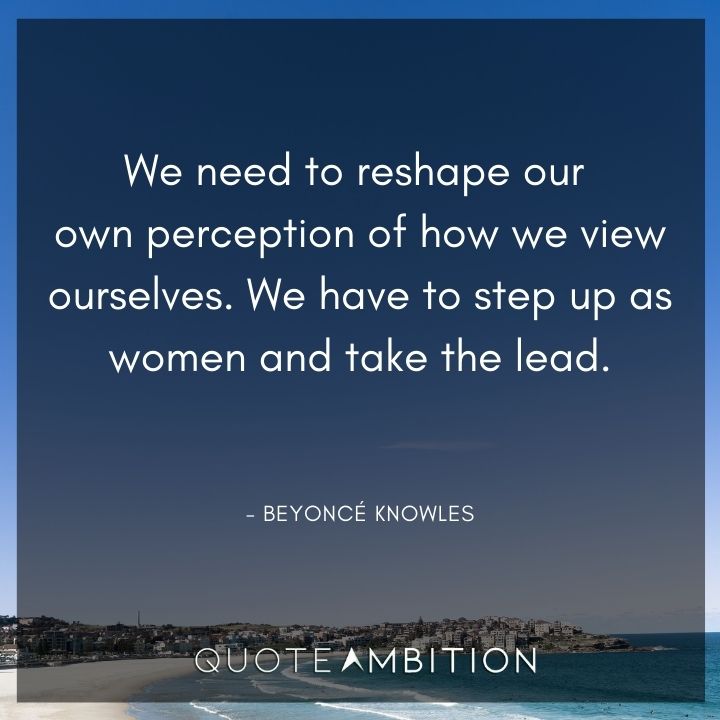 6. "We need to reshape our own perception of how we view ourselves. We have to step up as women and take the lead." – Beyoncé Knowles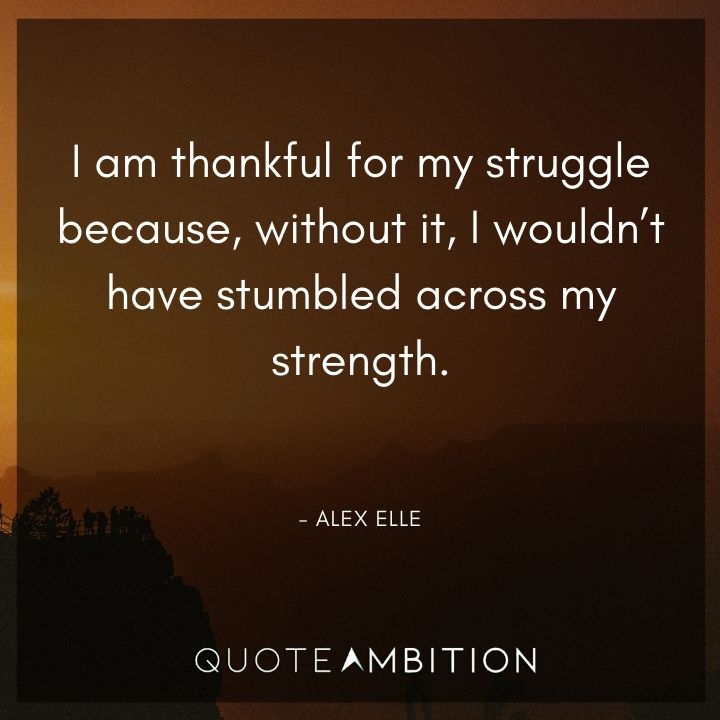 7. "I am thankful for my struggle because, without it, I wouldn't have stumbled across my strength." – Alex Elle
8. "Be messy and complicated and afraid and show up anyways." – Glennon Doyle Melton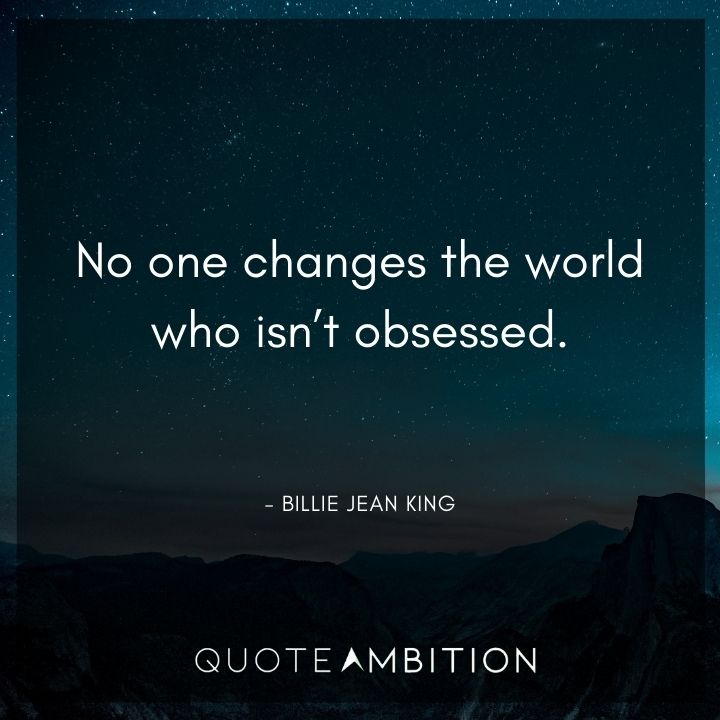 9. "No one changes the world who isn't obsessed." – Billie Jean King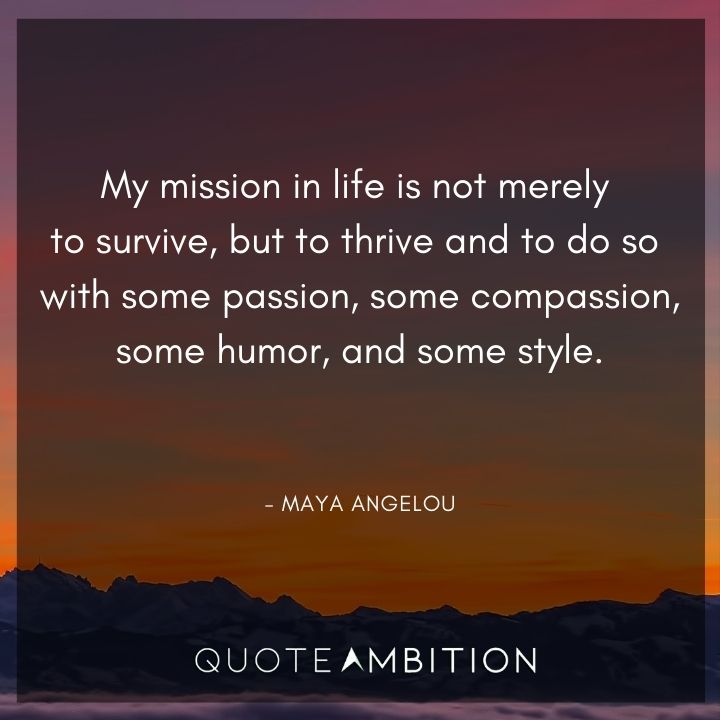 10. "My mission in life is not merely to survive, but to thrive and to do so with some passion, some compassion, some humor, and some style." – Maya Angelou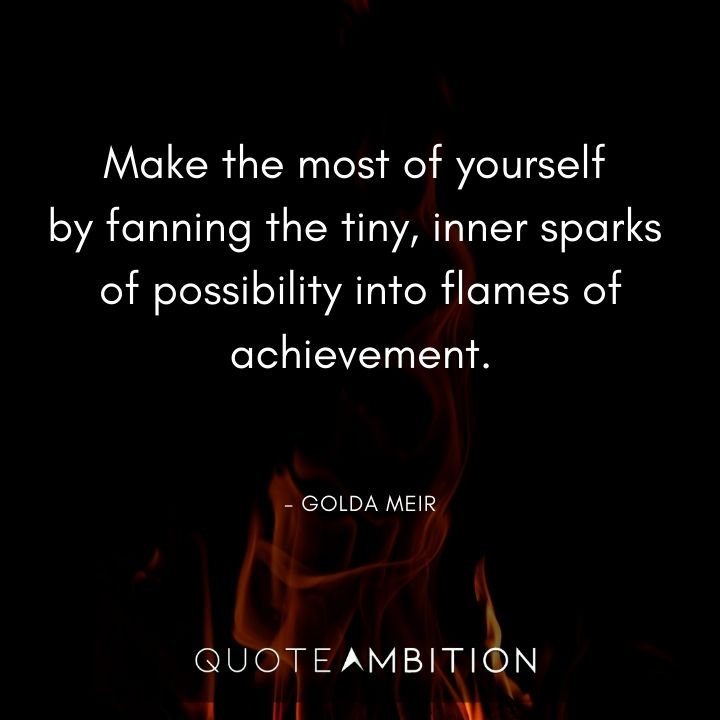 11. "Make the most of yourself by fanning the tiny, inner sparks of possibility into flames of achievement." – Golda Meir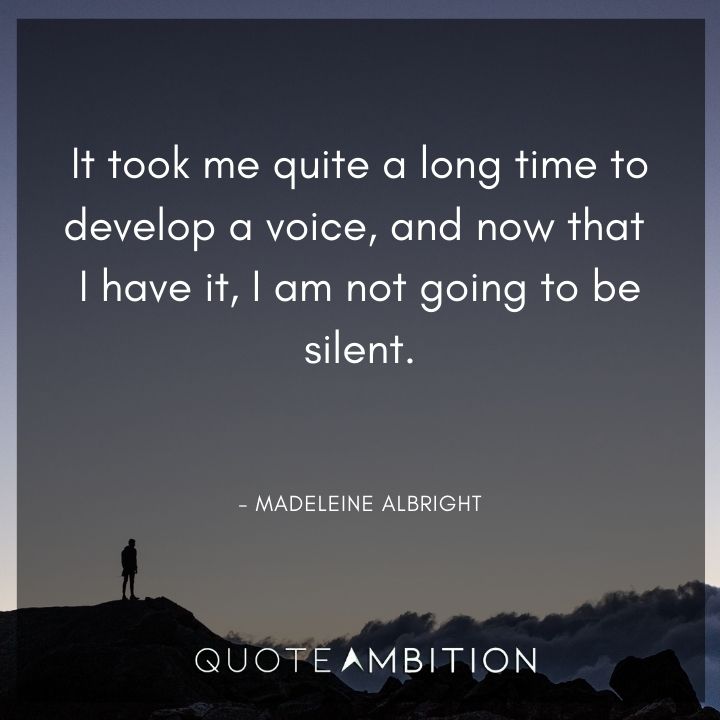 12. "It took me quite a long time to develop a voice, and now that I have it, I am not going to be silent." – Madeleine Albright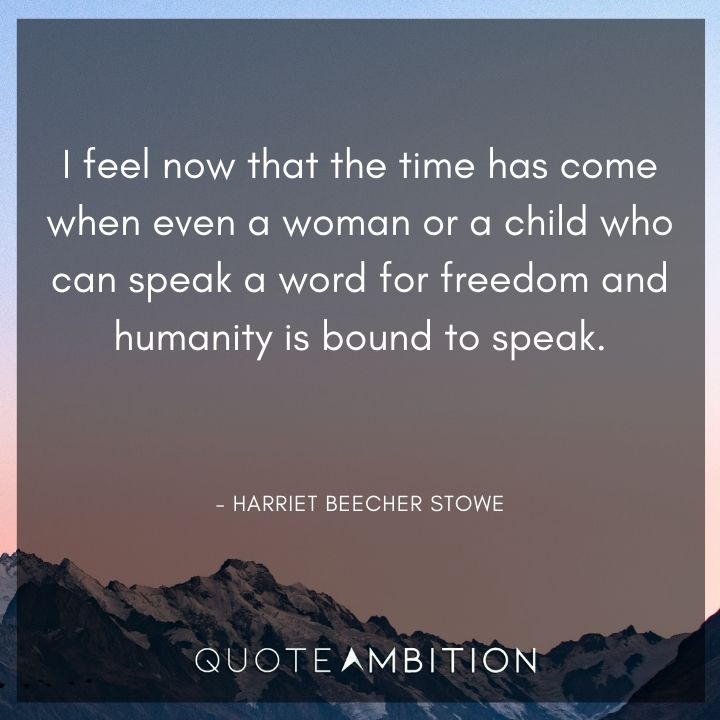 13. "I feel now that the time has come when even a woman or a child who can speak a word for freedom and humanity is bound to speak." – Harriet Beecher Stowe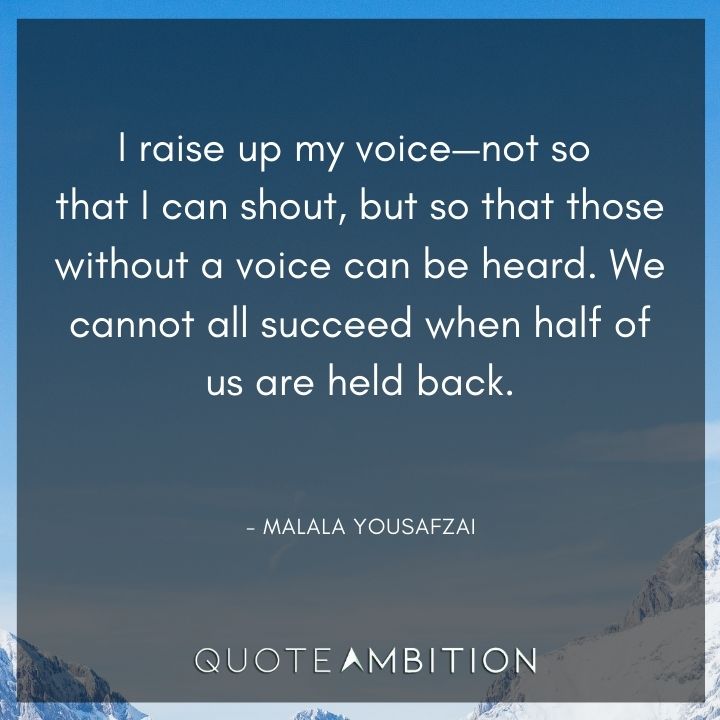 14. "I raise up my voice—not so that I can shout, but so that those without a voice can be heard. We cannot all succeed when half of us are held back." – Malala Yousafzai
Uplifting Inspirational Quotes for Women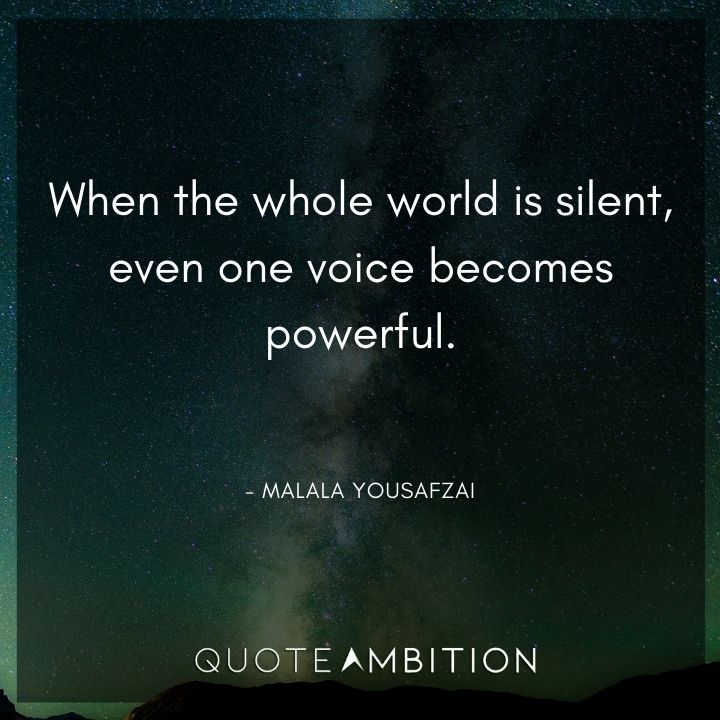 15. "When the whole world is silent, even one voice becomes powerful." – Malala Yousafzai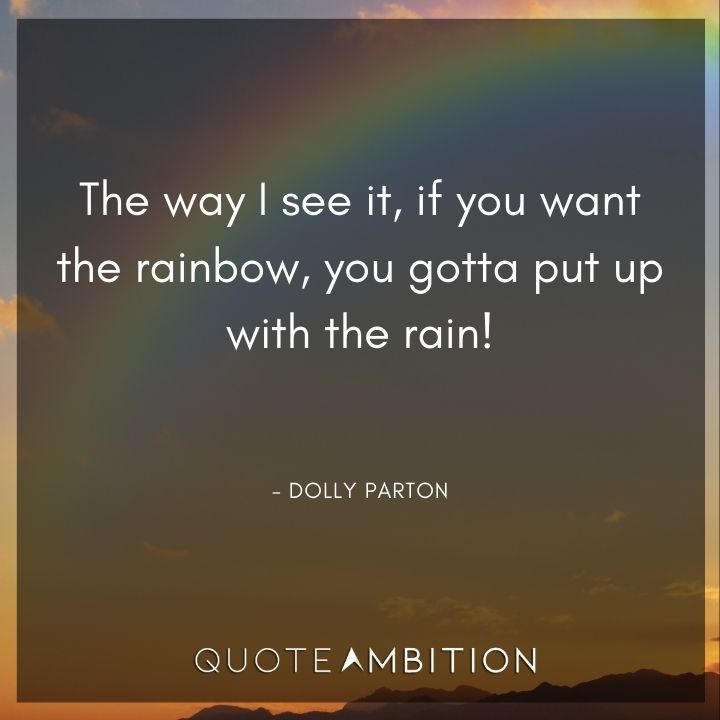 16. "The way I see it, if you want the rainbow, you gotta put up with the rain!" – Dolly Parton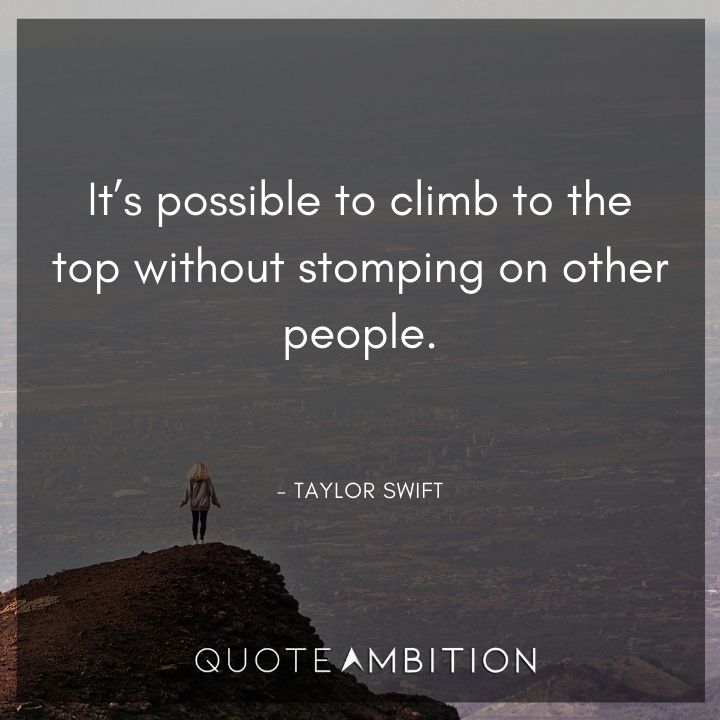 17. "It's possible to climb to the top without stomping on other people." – Taylor Swift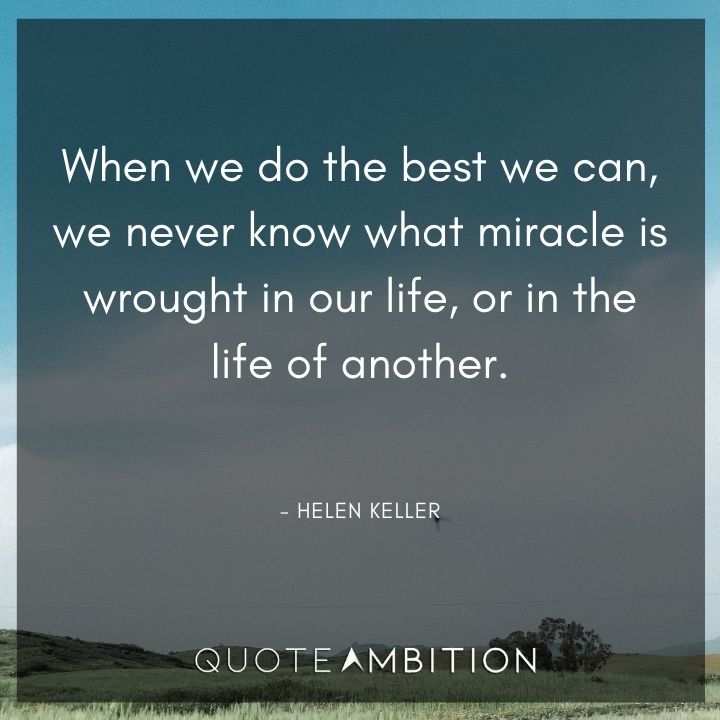 18. "When we do the best we can, we never know what miracle is wrought in our life, or in the life of another." – Helen Keller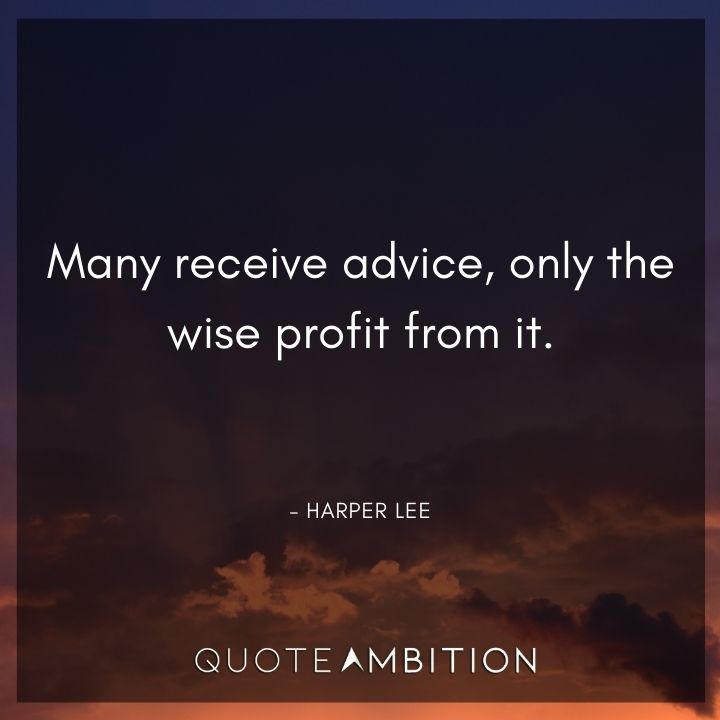 19. "Many receive advice, only the wise profit from it." – Harper Lee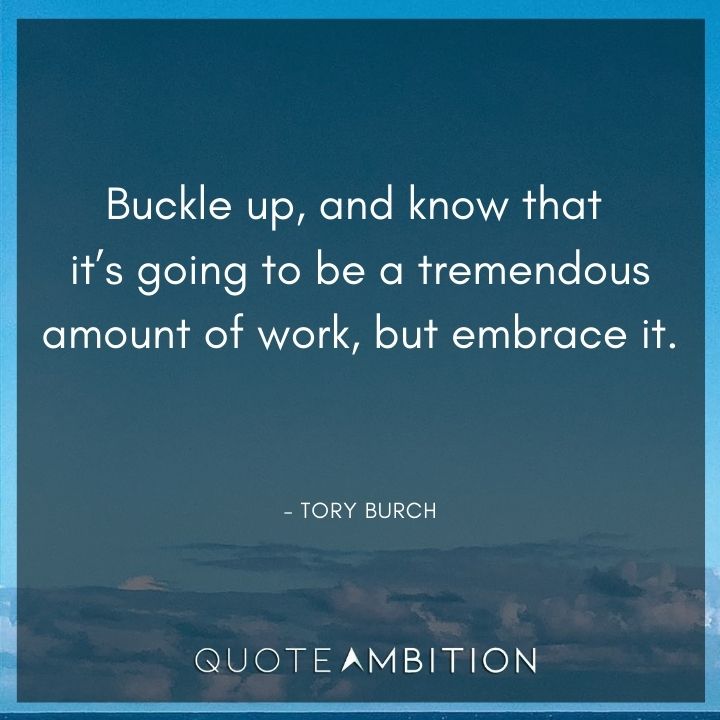 20. "Buckle up, and know that it's going to be a tremendous amount of work, but embrace it." – Tory Burch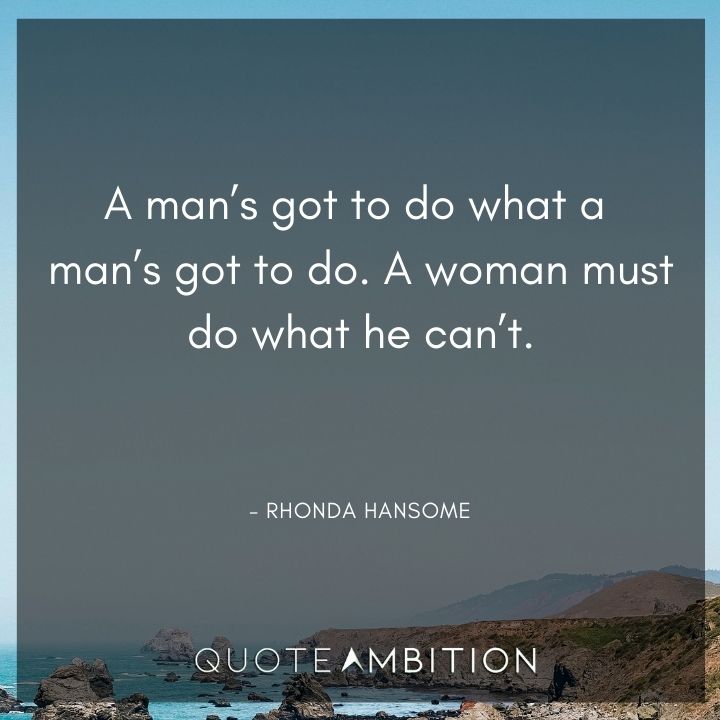 21. "A man's got to do what a man's got to do. A woman must do what he can't." – Rhonda Hansome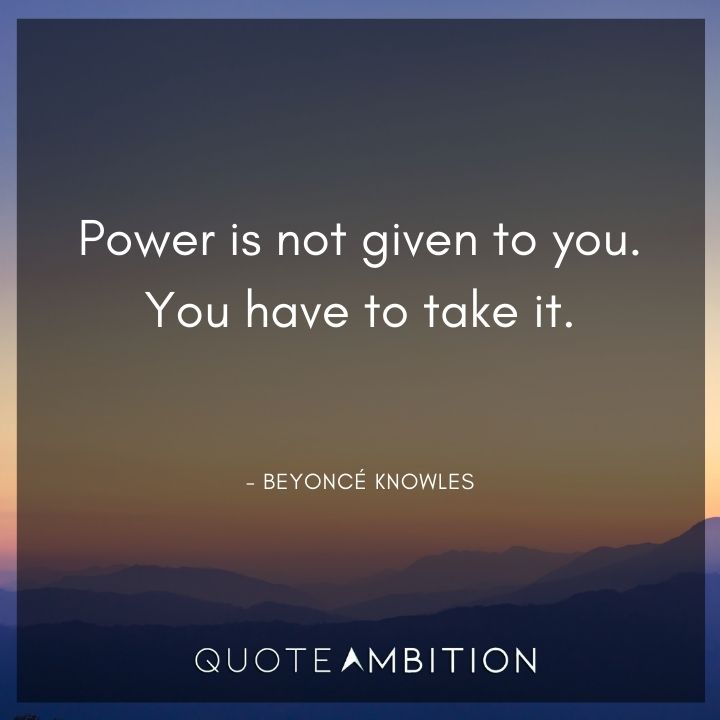 22. "Power is not given to you. You have to take it." – Beyoncé Knowles
23. "You may not control all the events that happen to you, but you can decide not to be reduced by them." – Maya Angelou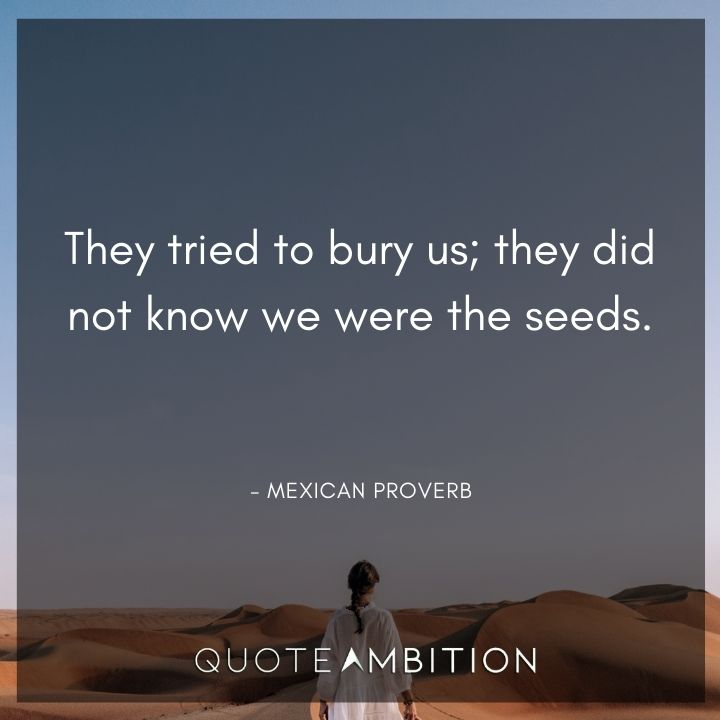 24. "They tried to bury us; they did not know we were the seeds." – Mexican Proverb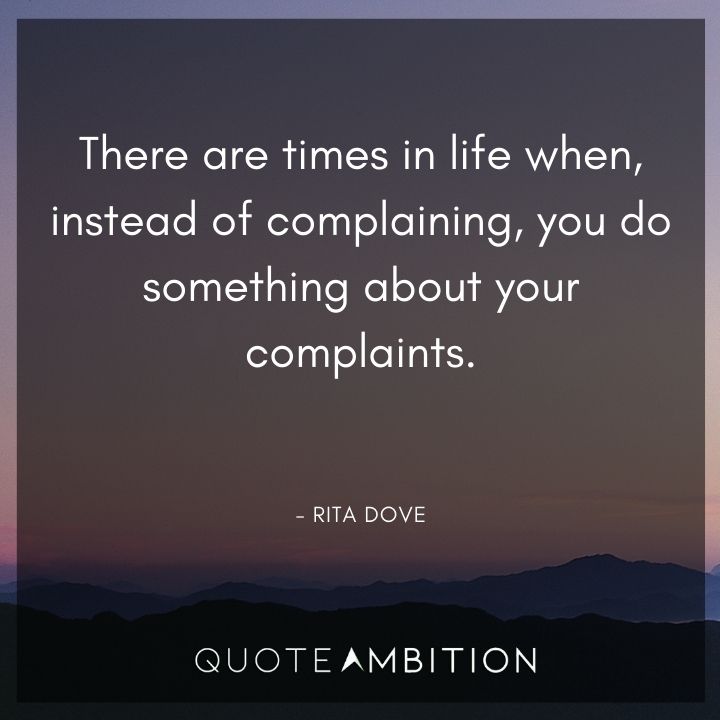 25. "There are times in life when, instead of complaining, you do something about your complaints." – Rita Dove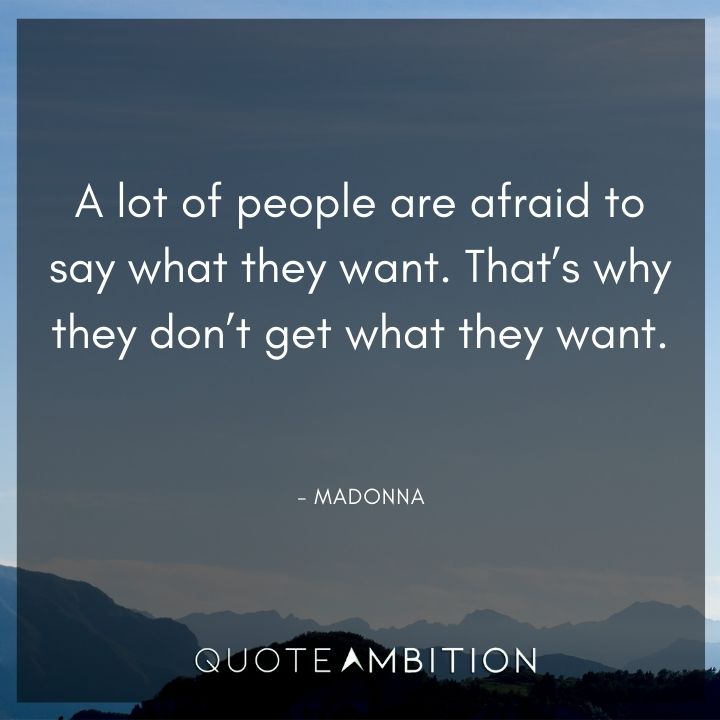 26. "A lot of people are afraid to say what they want. That's why they don't get what they want." – Madonna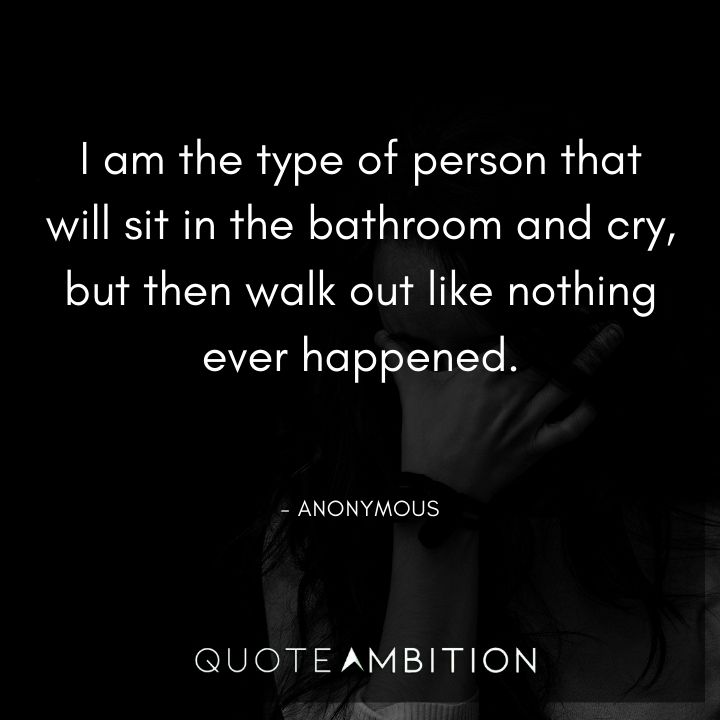 27. "I am the type of person that will sit in the bathroom and cry, but then walk out like nothing ever happened." – Anonymous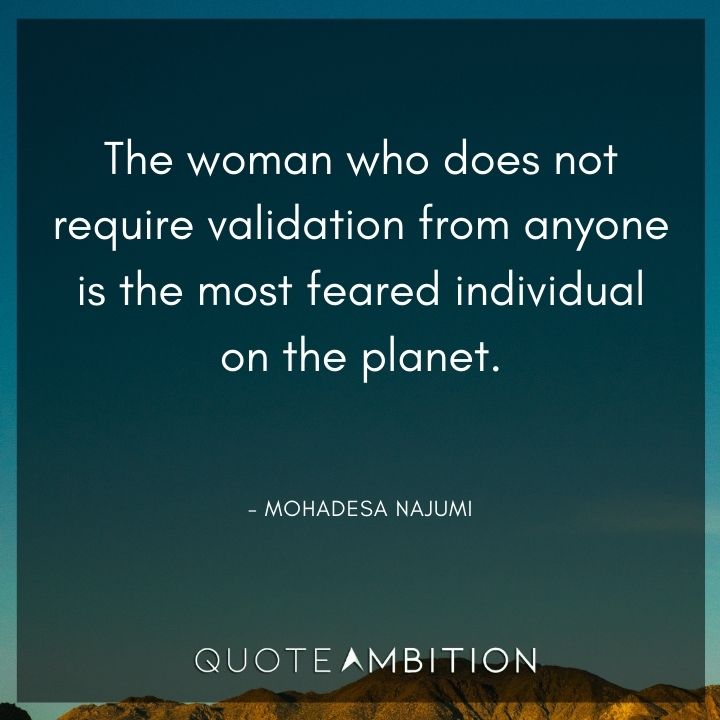 28. "The woman who does not require validation from anyone is the most feared individual on the planet." – Mohadesa Najumi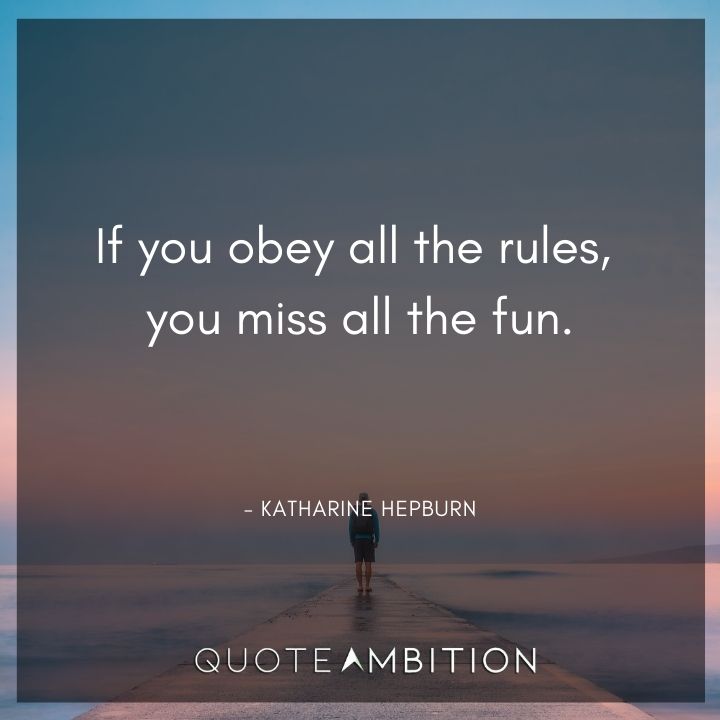 29. "If you obey all the rules, you miss all the fun." – Katharine Hepburn
Inspirational Quotes for Women About Success
30. "Whenever you see a successful woman, look out for three men who are going out of their way to try to block her." – Yulia Tymoshenko
31. "Successful women are not liked. I think the biggest danger for women in science is colleagues who are not as good as you are." – Christiane Nusslein-Volhard
32. "If you are successful, it is because somewhere, sometime, someone gave you a life or an idea that started you in the right direction. Remember also that you are indebted to life until you help some less fortunate person, just as you were helped." – Melinda Gates
33. "Success as a woman has changed me. That's what I feel is the first thing. When I feel like a successful woman as a rounded human being, then it feeds my work in a broader way so it becomes more interesting." – Jacqueline Bisset
34. "I attribute my success to this—I never gave or took an excuse." – Florence Nightingale
35. "Define success on your own terms, achieve it by your own rules, and build a life you're proud to live." – Anne Sweeney
36. "The difference between successful people and others is how long they spend time feeling sorry for themselves." – Barbara Corcoran
37. "We need to accept that we won't always make the right decisions, that we'll screw up royally sometimes—understanding that failure is not the opposite of success, it's part of success." – Arianna Huffington
38. "Success, they taught me, is built on the foundation of courage, hard-work, and individual responsibility. Despite what some would have us believe, success is not built on resentment and fears." – Susana Martinez
39. "My best successes came on the heels of failures." – Barbara Corcoran
40. "Always concentrate on how far you have come, rather than how far you have left to go. The difference in how easy it seems will amaze you." – Heidi Johnson
41. "Success isn't about how much money, it's about the difference you make in people's lives." – Michelle Obama
42. "You can never leave footprints that last if you are always walking on tiptoe." – Leymah Gbowee
43. "I want to do it because I want to do it. Women must try to do things as men have tried. When they fail, their failure must be but a challenge to others." – Amelia Earhart
44. "What you get by achieving your goals is not as important as what you become by achieving your goals." – Zig Ziglar
Inspirational Quotes That Every Woman in the World Needs
45. "Fearlessness is like a muscle. I know from my own life that the more I exercise it, the more natural it becomes to not let my fears run me." – Arianna Huffington
46. "Beware of monotony; it's the mother of all the deadly sins." – Edith Wharton
47. "I have stood on a mountain of 'no's' for one 'yes.'" – B. Smith
48. "She is water. Soft enough to offer life, tough enough to drown it away." – Rupi Kaur
49. "No matter how difficult and painful it may be, nothing sounds as good to the soul as the truth." – Martha Beck
50. "Here's to strong women. May we know them. May we be them. May we raise them." – Anonymous
51. "To be a woman is to be a sacrifice." – Alexis Henderson
52. "A woman who holds her head up too high is trying to breathe from her own pollution." – Suzy Kassem
53. "When you're through changing, you're through." – Martha Stewart
54. "Cherish forever what makes you unique, 'cause you're really a yawn if it goes." – Bette Midler
55. "You can't give up! If you give up, you're like everybody else." – Chris Evert
56. "A strong woman who recklessly throws away her strength, she is worse than a weak woman who has never had any strength to throw away." – Thomas Hardy
57. "A smart woman fixes her own crown and does not dethrone other women from their own glory. For she knows on her own, she is strong." – Gift Gugu Mona
58. "Real women fight for something, other than their own emotions." – Shannon L. Alder
59. "Encourage yourself, believe in yourself, and love yourself. Never doubt who you are." – Stephanie Lahart
More Inspirational Quotes for Women About Their Resilience
60. "Drama is very important in life. You have to come on with a bang. You never want to go out with a whimper." – Julia Child
61. "A woman with a voice is, by definition, a strong woman." – Melinda Gates
62. "Think like a queen. A queen is not afraid to fail. Failure is another stepping stone to greatness." – Oprah Winfrey
63. "I have learned that as long as I hold fast to my beliefs and values, and follow my own moral compass, then the only expectations I need to live up to are my own." – Michelle Obama
64. "I did what my conscience told me to do, and you can't fail if you do that." – Anita Hill
65. "Doubt is a killer. You just have to know who you are and what you stand for." – Jennifer Lopez
66. "There were times I was underestimated a lot. It gave me a unique benefit." – Elaine Welteroth
67. "No one knows what you have been through or what your pretty little eyes have seen, but I can reassure you, whatever you have conquered, it shines through your mind." – Nikki Rowe
68. "A woman is the full circle. Within her is the power to create, nurture, and transform." – Diane Mariechild
69. "Done is better than perfect." – Sheryl Sandberg
70. "A strong woman looks a challenge dead in the eye and gives it a wink." – Gina Carey
71. "You hate when people see you cry because you want to be that strong girl. At the same time, though, you hate how nobody notices how torn apart and broken you are." – Anonymous
72. "Once you figure out what respect tastes like, it tastes better than attention." – Pink
73. "Just watch, all of you men. I'll show you what a woman can do. I'll go across the country, I'll race to the moon, I'll never look back." – Edna Gardner Whyte
74. "Above all, be the heroine of your life, not the victim." – Nora Ephron
Inspirational Quotes for Young Women
75. "Good girls go to heaven, bad girls go everywhere." – Mae West
76. "If you're one of those people who has that little voice in the back of her mind saying, 'Maybe I could do [fill in the blank],' don't tell it to be quiet. Give it a little room to grow, and try to find an environment it can grow in." – Reese Witherspoon
77. "Style is a way to say who you are without having to speak." – Rachel Zoe
78. "When you have a dream, you've got to grab it and never let go." – Carol Burnett
79. "I love to see a young girl go out and grab the world by the lapels. Life's a bitch. You've got to go out and kick ass." – Maya Angelou
80. "Great minds discuss ideas; average minds discuss events; small minds discuss people." – Eleanor Roosevelt
81. "I always wanted to be a femme fatale. Even when I was a young girl, I never really wanted to be a girl. I wanted to be a woman." – Diane von Furstenberg
82. "We have to teach our girls that they can reach as high as humanly possible." – Beyoncé Knowles
83. "You can always find a solution if you try hard enough." – Lori Greiner
84. "The way we talk to our children becomes their inner voice." – Peggy O'Mara
85. "I hope the fathers and mothers of little girls will look at them and say, 'Yes, women can.'" – Dilma Rousseff
86. "Femininity is your greatest power. Embrace it!" – Stacey Martino
87. "Little girls with dreams become women with vision." – Anonymous
88. "I could not, at any age, be content to take my place by the fireside and simply look on. Life was meant to be lived. Curiosity must be kept alive. One must never, for whatever reason, turn his back on life." – Eleanor Roosevelt
89. "When you lose a couple of times, it makes you realize how difficult it is to win." – Steffi Graf
Powerful Inspirational Quotes for Women
90. "Whenever you are blue or lonely or stricken by some humiliating thing you did, the cure and the hope is in caring about other people." – Diane Sawyer
91. "I try to live in a little bit of my own joy and not let people steal it or take it." – Hoda Kotb
92. "I learned compassion from being discriminated against. Everything bad that's ever happened to me has taught me compassion." – Ellen DeGeneres
93. "Everything is within your power, and your power is within you." – Janice Trachtman
94. "When I dare to be powerful, to use my strength in the service of my vision, then it becomes less and less important whether I am afraid." – Audre Lorde
95. "The more you can be authentic, the happier you're going to be, and life will work itself around that." – Melinda Gates
96. "Look at everything as though you were seeing it either for the first or last time. Then your time on earth will be filled with glory." – Betty Smith
97.​​ "Nothing is impossible; the word itself says, 'I'm possible!'" – Audrey Hepburn
98. "The challenge is not to be perfect—it's to be whole." – Jane Fonda
99. "'No' today doesn't mean 'no' tomorrow." – Yvonne Orji
100. "How wrong is it for a woman to expect the man to build the world she wants, rather than to create it herself?" – Anaïs Nin
101. "One of the secrets to staying young is to always do things you don't know how to do, to keep learning." – Ruth Reichl
102. "There is a shade of red for every woman." – Audrey Hepburn
103. "To live is the rarest thing in the world. Most people just exist." – Oscar Wilde
104. "Be there for others, but never leave yourself behind." – Dodinsky
Inspirational Quotes for Women About Love
105. "A lady's imagination is very rapid; it jumps from admiration to love, from love to matrimony in a moment." – Jane Austen
106. "When a woman becomes her own best friend, life is easier." – Diane Von Furstenberg
107. "You never lose by loving. You always lose by holding back." – Barbara De Angelis
108. "Every time you smile at someone, it is an action of love, a gift to that person, a beautiful thing." – Mother Teresa
109. "I don't believe in guilt, I believe in living on impulse as long as you never intentionally hurt another person, and don't judge people in your life. I think you should live completely free." – Angelina Jolie
110. "Let your compassion fuel your passion." – Achea Redd
111.​​ "Spread love everywhere you go. Let no one ever come to you without leaving happier." – Mother Teresa
112. "Never apologize for being sensitive or emotional. Let this be a sign that you've got a big heart and aren't afraid to let others see it. Showing your emotions is a sign of strength." – Brigitte Nicole
113. "Being deeply loved gives you strength; loving deeply gives you courage." – Lao Tzu
114. "Love is anterior to life, posterior to death, initial of creation, and the exponent of earth." – Emily Dickinson
Short Inspirational Quotes for Women
115. "No one can make you feel inferior without your consent." – Eleanor Roosevelt
116. "You are more powerful than you know; you are beautiful just as you are." – Melissa Etheridge
117. "If you're not making mistakes, then you're not making decisions." – Catherine Cook
118. "I never dreamed about success. I worked for it." – Estée Lauder
119. "What makes you different or weird, that's your strength." – Meryl Streep
120. "I do not wish women]to have power over men; but over themselves." – Mary Wollstonecraft
121. "There is no gate, no lock, no bolt that you can set upon the freedom of my mind." – Virginia Woolf
122. "If you don't live your life, then who will?" – Rihanna
123. "I don't go by the rule book. I lead from the heart, not the head." – Princess Diana
124. "Amazing things happen when women help other women." – Kasia Gospos
125. "Women are the real architects of society." – Harriet Beecher Stowe
126. "One is not born, but rather becomes a woman." – Simone de Beauvoir
127. "One cannot accomplish anything without fanaticism." – Eva Peron
128. "You can be the lead in your own life." – Kerry Washington
129. "Do one thing every day that scares you." – Eleanor Roosevelt
Inspirational Quotes for Women About Self-Worth
130. "She does not know what the future holds, but she is grateful for slow and steady growth." – Morgan Harper Nichols
131. "I found that ultimately if you truly pour your heart into what you believe in—even if it makes you vulnerable—amazing things can and will happen." – Emma Watson
132. "We do not need magic to transform our world. We carry all of the power we need inside ourselves already." – J.K. Rowling
133. "Don't compromise yourself. You are all you've got. There is no yesterday, no tomorrow, it's all the same day." – Janis Joplin
134. "The way in which we think of ourselves has everything to do with how our world sees us and how we see ourselves successfully acknowledged by the world." – Arlene Rankin
135. "I can't think of any better representation of beauty than someone who is unafraid to be herself." – Emma Stone
136. "You can't please everyone, and you can't make everyone like you." – Katie Couric
137. "You know, you do need mentors. But in the end, you really just need to believe in yourself." – Diana Ross
138. "It's not your job to like me, it's mine." – Byron Katie
139. "You have to believe in yourself when no one else does." – Serena Williams
140. "Embrace everything you are as a woman. Even your flaws too. And the things that you want to fix, you make them better." – Kelly Rowland
141. "Taking care of yourself makes you stronger for everyone in your life, including you." – Kelly Rudolph
142. "Always be a first-rate version of yourself, instead of a second-rate version of somebody else." – Judy Garland
143. "Once you know who you are, you don't have to worry anymore." – Nikki Giovanni
144. "If we give your children sound self-love, they will be able to deal with whatever life puts before them." – Bell Hooks
Inspirational Quotes for Women About Reaching Your Dreams
145. "If it's a good idea, go ahead and do it. It's much easier to apologize than it is to get permission." – Grace Hopper
146. "I'm not afraid of storms, for I'm learning to sail my ship." – Louisa May Alcott
147. "Don't let anyone rob you of your imagination, your creativity, or your curiosity. It's your place in the world; it's your life." – Dr. Mae Jemison
148. "When there are no ceilings, the sky's the limit. So let's keep going—let's keep going until every one of the 161 million women and girls across America has the opportunity she deserves to have." – Hillary Clinton
149. "Don't let fear or insecurity stop you from trying new things. Believe in yourself. Do what you love. And most importantly, be kind to others—even if you don't like them." – Stacy London
150. "Never underestimate the power of dreams and the influence of the human spirit. We are all the same in this notion—the potential for greatness lives within each of us." – Wilma Rudolph
151. "Far away there in the sunshine are my highest aspirations. I may not reach them but I can look up and see their beauty, believe in them, and try to follow them." – Louisa May Alcott
152. "You are the one that possesses the keys to your being. You carry the passport to your own happiness." – Diane von Furstenberg
153. "You can waste your life drawing lines. Or you can live your life crossing them." – Shonda Rhimes
154. "A woman is like a diamond—she reaches her full potential under immense amounts of pressure." – Anonymous
155."I am not what happened to me. I am what I choose to become." – Carl Gustav Jung
156. "You attract what you are, not what you want. If you want great, then be great." – Anonymous
157. "Hold your head and your standards high even as people or circumstances try to pull you down." – Tory Johnson
158. "You take your life in your own hands, and what happens? A terrible thing, no one to blame." – Erica Jong
159. "Stop wearing your wishbone where your backbone ought to be." – Elizabeth Gilbert
Inspirational Quotes for Women About Life
160. "Life is not about waiting for the storms to pass. It's about learning how to dance in the rain." – Vivian Greene
161. "You're not in competition with other women. You're in competition with everyone." – Tina Fey
162. "You can fall, but you can rise also." – Angelique Kidjo
163. "Whatever anybody says or does, assume positive intent. You will be amazed at how your whole approach to a person or problem becomes very different." – Indra Nooyi
164. "The fastest way to change society is to mobilize the women of the world." – Charles Malik
165. "I'd rather regret the things I've done than regret the things I haven't done." – Lucille Ball
166. "The most difficult thing is the decision to act, the rest is merely tenacity." – Amelia Earhart
167. "Do something wonderful, people may imitate it." – Albert Shweitzer
168. "Take any challenges as a creative opportunity." – Alexandra Watkins
169. "I don't want you to save me. I want you to stand by my side as I save myself." – Anonymous
170. "Life is not measured by the number of breaths we take, but by the moments that take our breath away." – Maya Angelou
171. "It always seems impossible until it's done." – Nelson Mandela
172. "Life shrinks or expands in proportion to one's courage." – Anais Nin
173. "Life is 10% what happens to you and 90% how you react to it." – Charles R. Swindoll
174. "Life isn't about finding yourself. Life is about creating yourself." – George Bernard Shaw
Inspirational Quotes for Black Women
175. "When black women win victories, it is a boost for virtually every segment of society." – Angela Davis
176. "Freeing yourself was one thing, claiming ownership of that freed self was another." – Toni Morrison
177. "We realize the importance of our voices only when we are silenced." – Malala Yousafzai
178. "The most common way people give up their power is by thinking they don't have any." – Alice Walker
179. "Normal is not something to aspire to, it's something to get away from." – Jodie Foster
180. "I am no bird; and no net ensnares me. I am a free human being with an independent will." – Charlotte Brontë
181. "I am not free while any woman is unfree, even when her shackles are very different from my own." – Audre Lorde
182. ​​"Your silence will not protect you." – Audre Lorde
183. "No country can ever truly flourish if it stifles the potential of its women and deprives itself of the contributions of half of its citizens." – Michelle Obama
184. "Step out of the history that is holding you back. Step into the new story you are willing to create." – Oprah Winfrey
185. "Love yourself first and everything else falls into place." – Lucille Ball
186. "You may encounter many defeats, but you must not be defeated. In fact, it may be necessary to encounter the defeats, so you can know who you are, what you can rise from, and how you can still come out of it." – Maya Angelou
187. "You are your best thing." – Toni Morrison
188. "With the new day comes new strength and new thoughts." – Eleanor Roosevelt
189. "You're allowed to scream, you're allowed to cry, but do not give up." – Anonymous
Inspirational Quotes for Women About Acceptance
190. "Every woman has the right to be beautiful." – Elizabeth Arden
191. "I think beauty comes from within. If you're happy and look at life in the best way you can, even when there are problems, it can make you beautiful on the outside." – Faith Hill
192. "Beauty begins the moment you decide to be yourself." – Anonymous
193. "All the people who knock me down only inspire me to do better." – Selena Gomez
194. "I have come to realize making yourself happy is most important. Never be ashamed of how you feel. You have the right to feel any emotion you want, and do what makes you happy. That's my life motto." – Demi Lovato
195. "There is no cosmetic for beauty like happiness." – Maria Mitchell
196. "The greatest gift to man is a woman, but the greatest gift to woman is herself." – C.C. Campbell
197. "I learned a long time ago that there is something worse than missing the goal, and that's not pulling the trigger." – Mia Hamm
198. "It was we, the people; not we, the white male citizens; nor yet we, the male citizens; but we, the whole people, who formed the Union. Men, their rights and nothing more; women, their rights and nothing less." – Susan B. Anthony
199. "When I'm hungry, I eat. When I'm thirsty, I drink. When I feel like saying something, I say it." – Madonna
200. "Taking joy in living is a woman's best cosmetic." – Rosalind Russell
201. "A woman must not accept; she must challenge. She must not be awed by that which has been built up around her; she must revere that woman in her which struggles for expression." – Margaret Sanger
202. "Caring for myself is not self-indulgence, it is self-preservation, and that is an act of political warfare." – Audre Lorde
203. "Look deep into nature, and then you will understand everything better." – Albert Einstein
204. "Believe in yourself a little more." – Anonymous
Inspirational Quotes for Women Battling Illness and Abuse
205. "Just because you are blind, and unable to see my beauty doesn't mean it does not exist." – Margaret Cho
206. "Do you want to meet the love of your life? Look in the mirror." – Byron Katie
207. "Owning our story can be hard but not nearly as difficult as spending our lives running from it." – Brené Brown
208. "Women will be hidden no more. We will not remain hidden figures. We have names. It was a woman that gave you Dr. Martin Luther King, Jr. It was a woman that gave you Malcolm X. And according to the Bible, it was a woman that gave you Jesus. Don't you ever forget it." – Janelle Monáe
209. "I need to listen well so that I hear what is not said." – Thuli Madonsela
Inspirational Quotes for Women in Business
210. "You educate a man; you educate a man. You educate a woman; you educate a generation." – Brigham Young
211. "I'm always perpetually out of my comfort zone." – Tory Burch
212. "Your talent is God's gift to you. What you do with it is your gift back to God." – Leo Buscaglia
213. "If you look at what you have in life, you'll always have more. If you look at what you don't have in life, you'll never have enough." – Oprah Winfrey
214. "Words have power. TV has power. My pen has power." – Shonda Rhimes
215. ​​"Creating the culture of burnout is the opposite of creating a culture of sustainable creativity." – Arianna Huffington
216. "The most important words that have helped me in life, when things have gone right or when things have gone wrong, are 'accept responsibility.'" – Billie Jean King
217. "Whatever you do, be different—that was the advice my mother gave me, and I can't think of better advice for an entrepreneur. If you're different, you will stand out." – Anita Roddick
218. "People think, at the end of the day, that a man is the only answer to fulfillment. Actually a job is better for me." – Princess Diana
219. "We ask for justice, we ask for equality, we ask that all the civil and political rights that belong to citizens of the United States, be guaranteed to us and our daughters forever." – Susan B. Anthony
Inspirational Quotes for Woman That Push You to Be Brave
220. "No woman should be told she can't make decisions about her own body. When women's rights are under attack, we fight back." – Kamala Harris
221. "There is a stubbornness about me that can never bear to be frightened at the will of others. My courage always rises at every attempt to intimidate me." – Jane Austen
222. "It takes a great deal of courage to stand up to your enemies, but even more to stand up to your friends." – J. K. Rowling
223. "The best protection any woman can have is courage." – Elizabeth Cady Stanton
224. "Do not tame the wolf inside you just because you've met someone who doesn't have the courage to handle you." – Belle Estreller
225. "One isn't born courageous, one becomes it." – Marjane Satrapi
226. "If you don't risk anything, you risk even more." – Erica Jong
227. "Courage is like a muscle; we strengthen it with use." – Ruth Gordon
228. "Always go with the choice that scares you the most, because that's the one that is going to require the most from you." – Caroline Myss
229. "In order to be irreplaceable, one must always be different." – Coco Chanel
230. "Success breeds confidence." – Beryl Markham
231. "If you can't go straight ahead, you go around the corner." – Cher
232. "You are stronger than you think." – Anonymous
233."Being both soft and strong is a combination very few have mastered." – Yasmin Mogahed
234. "We all have an unsuspected reserve of strength inside that emerges when life puts us to the test." – Isabelle Allende
Inspirational Quotes for Women Leaders
235. "What you do makes a difference, and you have to decide what kind of difference you want to make." – Jane Goodall
236."Women, if the soul of the nation is to be saved, I believe you must become its soul." – Coretta Scott King
237. "Women have discovered that they cannot rely on men's chivalry to give them justice." – Helen Keller
238. "Justice is about making sure that being polite is not the same thing as being quiet. In fact, oftentimes, the most righteous thing you can do is shake the table." – Alexandria Ocasio-Cortez
239. "If you don't get out of the box you've been raised in, you won't understand how much bigger the world is." – Angelina Jolie
240. "Any woman who understands the problems of running a home will be nearer to understanding the problems of running a country." – Margaret Thatcher
241. "As a woman I have no country. As a woman I want no country. As a woman, my country is the whole world." – Virginia Woolf
242. "If you're someone people count on, particularly in difficult moments, that's a sign of a life lived honorably." – Rachel Maddow
243. "The king may rule the kingdom, but it's the queen who moves the board." – D.M. Timney
244. "The only safe ship in a storm is leadership." – Faye Wattleton
245. "Strategic leaders must not get consumed by the operational and tactical side of their work." – Stephanie S. Mead
246. "There are two kinds of people—those who do the work and those who take the credit. Try to be in the first group; there is less competition there." – Indira Gandhi
247. "A woman can lead effectively. She has what it takes to be a great leader." – Gift Gugu Mona
248. "All careers go up and down like friendships, like marriages, like anything else, and you can't bat a thousand all the time." – Julie Andrews
249. "You can have unbelievable intelligence, you can have connections, you can have opportunities fall out of the sky. But in the end, hard work is the true, enduring characteristic of successful people." – Marsha Evans
Christian Inspirational Quotes for Women
250. "No woman wants to be in submission to a man who isn't in submission to God!" – T. D. Jakes
251. "Why wish upon a star when you can pray to the one who created it?" – Anonymous
252. "You cannot use another man's leg to run your race. Wives, stop waiting for your husbands to do everything. For God's sake, make an impact. Nobody is a threat to your development." – Patience Johnson
253. "Waiting on God requires the willingness to bear uncertainty, to carry within oneself the unanswered question, lifting the heart to God about it whenever it intrudes upon one's thoughts." – Elisabeth Elliot
254. "Most women I know are priestesses and healers, although many don't know it yet, and some never will. We are all of us sisters of a mysterious order." – Marianne Williamson
255. "You can never learn that Christ is all you need, until Christ is all you have." – Corrie Ten Boom
256. "Destiny is a name often given in retrospect to choices that had dramatic consequences." – J.K. Rowling
257. "Don't bother to give God instructions; just report for duty." – Corrie Ten Boom
258. "Faith does not eliminate questions. But faith knows where to take them." – Elisabeth Ellio
259. "We need never shout across the spaces to an absent God. He is nearer than our own soul, closer than our most secret thoughts." – A.W. Tozer
Inspirational Quotes for Women About Being Empowered
260. "A feminist is anyone who recognizes the equality and full humanity of women and men." – Gloria Steinem
261. "Your willingness to look at your darkness is what empowers you to change." – Iyanla Vanzant
262. "Women must learn to play the game as men do." – Eleanor Roosevelt
263. "Practice creates confidence. Confidence empowers you." – Simone Biles
264. "Feminism isn't about making women stronger. Women are already strong, it's about changing the way the world perceives that strength." – G.D. Anderson
265. "The only way you can grow is to let yourself make mistakes and create contradictions." – Nikki Giovanni
266. "You gain strength, courage and confidence by every experience in which you really stop to look fear in the face. You are able to say to yourself, 'I lived through this horror. I can take the next thing that comes along.' You must do the thing you think you cannot do." – Eleanor Roosevelt
267. "Don't be afraid. Be focused. Be determined. Be hopeful. Be empowered." – Michelle Obama
268. "If you don't like the road you're walking, start paving another one." – Dolly Parton
269. "If you find someone you love in your life, then hang on to that love." – Princess Diana
270. "We still live in a world in which a significant fraction of people, including women, believe that a woman belongs and wants to belong exclusively in the home." – Rosalyn Sussman
271. "I'm too busy working on my own grass to notice if yours is greener." – Anonymous
272. "Make a fairy tale and go live in it." – Annabel Tollman
273. "You've always had the power my dear, you just had to learn it for yourself." – Glinda
274. "I choose to make the rest of my life the best of my life." – Louise Hay
Inspirational Quotes for Women About Doing Your Best
275. "If you prioritize yourself, you are going to save yourself." – Gabrielle Union
276. "Success is a journey not a destination." – Ben Sweetland
277. "Go ahead tell me that I'm not good enough. Tell me I can't do it because I will show you over and over that I can!" – Anonymous
278. "You've got to learn to leave the table when love's no longer being served." – Nina Simone
279. "When you put love out in the world, it travels, and it can touch people, and reach people in ways that we never even expected." – Laverne Cox
280. "I have standards I don't plan on lowering for anybody, including myself." – Zendaya
281. "If you cannot do great things, do small things in a great way." – Napoleon Hill
282. "I realized that I don't have to be perfect. All I have to do is show up and enjoy the messy, imperfect, and beautiful journey of my life." – Kerry Washington
283. "If you can dream it, you can do it." – Walt Disney
284. "You can't be hesitant about who you are." – Viola Davis
285. "You are never too old to set another goal or to dream a new dream." – C.S. Lewis
286. "Self-esteem means knowing you are the dream." – Oprah Winfrey
287. "I was built this way for a reason, so I'm going to use it." – Simone Biles
288. "Wherever you go, go with all your heart." – Confucius
289. "Anyone can give up, it's the easiest thing in the world to do. But to hold it together when everyone else would understand if you fell apart, that's true strength." – Anonymous
Inspirational Bible Quotes for Women
290. "Charm is deceitful, and beauty is vain, but a woman who fears the Lord is to be praised." – Proverbs 31:30
291. "Do not be grieved, for the joy of the Lord is your strength." – Nehemiah 8:10
292. "I praise You, for I am fearfully and wonderfully made. Wonderful are Your works; my soul knows it very well." – Psalm 139:14
293. "But by the grace of God, I am what I am, and His grace toward me was not in vain. On the contrary, I worked harder than any of them, though it was not I, but the grace of God that is with me." – 1 Corinthians 15-10
294. "God is in the midst of her; she shall not be moved; God will help her when morning dawns." – Psalm 46:5
295. "The Lord is my strength and my shield; in Him my heart trusts." – Psalms 28:7
296. "She considers a field and buys it; with the fruit of her hands she plants a vineyard. She dresses herself with strength and makes her arms strong." – Proverbs 31:16-17
297. "She opens her hand to the poor and reaches out her hands to the needy. She is not afraid of snow for her household, for all her household are clothed in scarlet." – Proverbs 31:20-21
298. "Their wives likewise must be dignified, not slanderers, but sober-minded, faithful in all things." – 1 Timothy 3:11
299. "Nevertheless, in the Lord, woman is not independent of man nor man of woman; for as woman was made from man, so man is now born of woman. And all things are from God." – 1 Corinthians 11-12
Inspirational Quotes for Women That You'll Love
300. "What would men be without women? Scarce, sir, mighty scarce." – Mark Twain
301. "Give light and people will find the way." – Ella Baker
302. "A witty woman is a treasure; a witty beauty is a power." – George Meredith
303. "There's no situation—none—that isn't improved with a couple of laughs. Everybody needs laughs." – Julia Louis-Dreyfus
304. "Change your life today. Don't gamble on the future, act now, without delay." – Simone de Beauvoir
305. "You can imprison a man, but not an idea. You can exile a man, but not an idea. You can kill a man, but not an idea." – Benazir Bhutto
306. "Joy does not simply happen to us. We have to choose joy and keep choosing it every day." – Henry J.M. Nouwen
307. "Being an intellectual creates a lot of questions and no answers. You can fill your life up with ideas and still go home lonely. All you really have that really matters are feelings. That's what music is to me." – Janis Joplin
308. "Mistakes are a fact of life. It is the response to the errors that counts." – Nikki Giovanni
309. "The only person you are destined to become is the person you decide to be." – Ralph Waldo Emerson
Other Inspirational Quotes for Women
310."Rise above the storm and you will find the sunshine." – Mario Fernández
311. "Be a girl with a mind, a woman with attitude, and a lady with class." – Anonymous
312. "Don't be afraid to speak up for yourself. Keep fighting for your dreams!" – Gabby Douglas
313. "A strong woman knows how to keep her life in line. With tears in her eyes, she still manages to say, 'Nah, I'm fine.'" – Anonymous
314. "Forget about the fast lane. If you really want to fly, just harness your power to your passion." – Oprah Winfrey
315. "The most effective way to do it, is to do it." – Amelia Earhart
316. "We can do no great things, only small things with great love." – Mother Teresa
317. "Success is getting what you want, happiness is wanting what you get." – Ingrid Bergman
318. "If I ever let my head down, it will be just to admire my shoes." – Anonymous
319. "Power, to me, is the ability to make a change in a positive way." – Victoria Justice
320. "You have what it takes to be a victorious, independent, fearless woman." – Tyra Banks
Which Quotes Would You Like to Dedicate to the Most Important Women in Your Life?
Since the beginning of time, women have been stereotyped as "weaker," "more sensitive," "less confident," and many more. However, time and time again, women have proved everyone wrong.
Contrary to the usual negative and degrading stereotypes attached to women in this male-dominated world, women are actually the epitome of grace, love, resilience, creativity, justice, and more. There's so much more to women than just staying home, doing house work, and all those things. They are the foundation of our homes, our communities, and our world.
We should never let negative stereotypes bring us down. Let us always remember that we are strong, confident, beautiful, and loving people. And that whatever we dream to do, we can achieve, as long as we work hard and commit ourselves to doing what we need to do to achieve success and happiness.
Which of the quotes in this collection had the most impact on you? Are there any other inspirational quotes for women that you'd like us to add? List them down in the comments below!