We've compiled these integrity quotes to encourage you to keep adhering to your principles and values.
Our deepest values are the ones that comprise our identity. By preserving our integrity, we can live our lives without masking who we are. Although fighting for what we stand for can be scary, it is an honorable and admirable trait that we should all learn.
Moreover, by being honest with ourselves and other people, we can have a sense of peace and stability in our identities.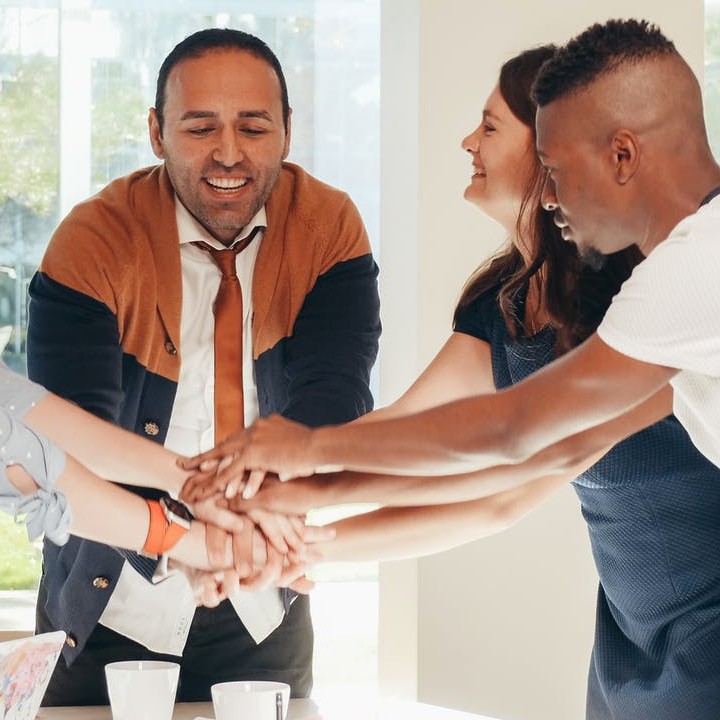 If you need some advice and a little push to become a more honorable version of yourself, the list of integrity quotes below is an excellent place to start.
Let's get started.
And make sure to read these trust quotes and honor quotes.
Best Integrity Quotes
1. "Real integrity is doing the right thing knowing that nobody's going to know whether you did it or not." – Oprah Winfrey
2. "When you are able to maintain your own highest standards of integrity, regardless of what others may do, you are destined for greatness." – Napoleon Hill
3. "Integrity is the seed for achievement. It is the principle that never fails." – Earl Nightingale
4. "Integrity is choosing courage over comfort, choosing what is right over what is fun, fast, or easy, and choosing to practice our values rather than simply professing them." – Brené Brown
5. "Integrity is the essence of everything successful." – Buckminster Fuller
6. "With integrity, you have nothing to fear since you have nothing to hide. With integrity, you will do the right thing, so you will have no guilt." – Zig Ziglar
7. "A life lived with integrity, even if it lacks the trappings of fame and fortune, is a shining star in whose light others may follow in the years to come." – Denis Waitley
8. "Have the courage to say no, have the courage to face the truth, do the right thing because it is right—these are the magic keys to living your life with integrity." – W. Clement Stone
9. "Integrity is not something you show others. It is how you behave behind their back." – Anonymous
10. "Integrity is the ability to stand by an idea." – Ayn Rand
11. "Image is what people think we are. Integrity is what we really are." – John C. Maxwell
12. "Integrity is choosing your thoughts and actions based on values rather than personal gain." – Anonymous
13. "Integrity without knowledge is weak and useless, and knowledge without integrity is dangerous and dreadful." – Samuel Johnson
Famous Integrity Quotes
14. "Develop your character so that you are a person of integrity." – Peter Cain
15. "Integrity lies in doing what one speaks, speaking what one does." – M.K. Soni
16. "Listen with curiosity. Speak with honesty. Act with integrity. The greatest problem with communication is we don't listen to understand. We listen to reply. When we listen with curiosity, we don't listen with the intent to reply. We listen for what's behind the words." – Roy T. Bennett
17. "We learned about honesty and integrity, that the truth matters, that you don't take shortcuts or play by your own set of rules, and success doesn't count unless you earn it fair and square." – Michelle Obama
Also read: Famous Quotes, Inspirational Quotes
Integrity Quotes That Will Inspire You
18. "One person of integrity can make a difference." – Elie Wiesel
19. "Integrity isn't a destination. It is a way of life. It is an internal guidance system that will never guide you astray!" – Kelley Kosow
20. "Integrity is essential and irreplaceable. It is the most valuable asset for a person, a company, or a society seeking to build and progress." – Rex Tillerson
21. "Integrity is a powerful force, keeping you alive to others long after you've left their presence." – Mollie Marti
22. "Integrity compounds infinitely, capability always decays." – Chamath Palihapitiya
Also read: Intention Quotes
Integrity Quotes for People Who Need Guidance
23. "The high road is always respected. Honesty and integrity are always rewarded." – Scott Hamilton
24. "As you experience changes and breakthroughs, know that integrity, honesty, and truth are the highest vibrating energies to guide you forward. Everything else will fall away." – Molly McCord
25. "As I have said, the first thing is, to be honest with yourself. You can never have an impact on society if you have not changed yourself. Great peacemakers are all people of integrity, of honesty, but humility." – Nelson Mandela
26. "People of integrity and honesty not only practice what they preach. They are what they preach." – David A. Bednar
27. "Integrity is telling myself the truth, and honesty is telling the truth to other people." – Spencer Johnson
28. "Integrity is honesty carried through the fibers of the being and the whole mind, into thought as well as action so that the person is complete in honesty. That kind of integrity I put above all else as an essential to leadership." – Pearl S. Buck
29. "Supporting the truth, even when it is unpopular, shows the capacity for honesty and integrity." – Steve Brunkhorst
Also read: Honesty Quotes, Meaningful Quotes
Meaningful Integrity Quotes to Build Your Character
30. "Every person has a different view of another person's image. That's all perception. The character of a man, the integrity, that's who you are." – Steve Alford
31. "Integrity is the heart of character. Don't lose it." – Anonymous
32. "Conduct reveals character, and we best understand integrity when we see it lived out in a person's life." – Charles H. Dyer
Integrity Quotes From the Bible
33. "The integrity of the upright guides them, but the crookedness of the treacherous destroys them." – Proverbs 11:3
34. "The righteous who walks in his integrity—blessed are his children after him!" – Proverbs 20:7
35. "May integrity and uprightness preserve me, for I wait for you." – Psalm 25:21
Deep Integrity Quotes to Help You Live Life With Honor
36. "Walk with honor, character, and integrity in all that you do. Do these things, and you will find that you can appreciate the adventure of life and live with greater ease." – Shawn L. Anderson
37. "Without integrity and honor, having everything means nothing." – Robin Sharma
38. "The man of integrity walks securely, but he who takes crooked paths will be found out." – Proverbs 10:9
Integrity Quotes That Will Teach You Moral Uprightness
39. "Integrity involves both the uniqueness of who I am as a person and the integration of the values and wisdom that guide me." – Ronald J. Greer
40. "Integrity is the ingredient that will enable you to forge rapidly ahead on the highway that leads to success. It advertises you as being an individual who will always come through. Whatever you say you will do, do it even if you have to move heaven and earth." – Mary Kay
41. "Integrity: when you care more for the hard truth than the easy lie." – Maxime Lagacé
42. "We live with integrity when there is no separation between our feelings and our actions, our thoughts, and our words." – Human Angels
43. "Integrity is about how our actions match our words. In fact, actions trump words." – Susan V. Vogt
44. "Integrity is a closeness of fit of what you would say to someone's face and what you would say about them when they leave the room." – Sam Harris
45. "To me, integrity means always doing what is right and good, regardless of the immediate consequences. It means being righteous from the very depth of our soul, not only in our actions but, more importantly, in our thoughts and in our hearts." – Joseph B. Wirthlin
46. "Admitting one's own faults is the first step to changing them, and it is a demonstration of true bravery and integrity." – Philip Johnson
47. "The integrity of men is to be measured by their conduct, not by their professions." – Junius
48. "Integrity of life is fame's best friend, which nobly, beyond death, shall crown in the end." – John Webster
Short Integrity Quotes That You Will Need in Life
49. "The support of truth takes integrity." – Byron Pulsifer
50. "Living a life of integrity pays off, but it takes a very long time." – Naval Ravikant
51. "Calamity is the test of integrity." – Samuel Richardson
52. "Dishonesty, lack of integrity catches up with you." – Dawn Steel
53. "The strength of a nation derives from the integrity of the home." – Confucius
54. "Integrity is discovering what's inside and acting on it." – Maxime Lagacé
55. "Integrity reveals beauty." – Thomas J. Leonard
Also read: Short Quotes
Insightful Integrity Quotes That Are Full of Wise Lessons
56. "Integrity is a concept of consistency of actions, values, methods, measures, principles, expectations, and outcomes. It can be regarded as the opposite of hypocrisy." – Anonymous
57. "We must adjust to changing times and still hold to unchanging principles." – Jimmy Carter
58. "To give real service, you must add something which cannot be bought or measured with money, and that is sincerity and integrity." – Donald A. Adams
59. "Integrity is holding ourselves to the same high standards that we have for others." – Adam Grant
60. "Nothing is at last sacred but the integrity of your own mind." – Ralph Waldo Emerson
61. "Here's a truth: principled leaders solve moral problems. They have the courage to act rightly. They consistently demonstrate principled conduct under pressure." – Gus Lee
62. "Integrity is the ability to accept one's past choices and actions and go forth and act in accordance with one's deepest values from within." – Lynne Namka
63. "The wind might cause a kite to rise, but what keeps it up there is the fact that somebody on the ground has a steady hand. You have to hold steady to your values—your integrity. It's your anchor. You let go of that, well, it isn't long before your kite comes crashing down." – Mark Victor Hansen and Robert G. Allen
Integrity Quotes to Sharpen Your Leadership Skills
64. "The supreme quality for leadership is, unquestionably, integrity. Without it, no real success is possible, no matter whether it is on a section gang, a football field, in an army, or in an office." – Dwight D. Eisenhower
65. "Integrity is the most valuable and respected quality of leadership. Always keep your word." – Brian Tracy
66. "It is true that integrity alone won't make you a leader, but without integrity, you will never be one." – Zig Ziglar
67. "The most important quality in a leader is integrity, doing the right thing even when it's hard." – Adam Grant
More Integrity Quotes That Will Motivate You to Preserve Your Principles
68. "One of your most prized possessions is integrity. If this is you, then you should never compromise it." – Byron Pulsifer
69. "If you have integrity, nothing else matters. If you don't have integrity, nothing else matters." – Alan K. Simpson
70. "You gotta do it with class and integrity. If not, you're gonna drag yourself through the mud." – Solomon Burke
Which Quote Helped You Have a Better Understanding of the Value of Integrity?
Society has been teaching us to conform and be uniform since the beginning of time. Despite our different identities and principles, we are often forced to change who we are to fit in. 
By preserving our integrity, we can live with our most authentic selves. After all, a meaningful life is one that is open and free. Thus, hiding who we are will only be a mistake and significantly hurt us.
We hope that our collection was able to push you to stand proud of what you believe in and who you truly are. When you're faced with challenging times, read the quotes above again so you can preserve your integrity!
Which integrity quote affected you the most? Do you have more quotes about integrity that you would like to add? Comment your thoughts below!