Let yourself become inspired to reach your goals every day by reading these intention quotes.
Learning about our intentions is the key to knowing ourselves and what makes us fulfilled and happy. It is what drives us to complete our goals to be the person we want to be. Moreover, setting intentions will help us succeed in our life by having trust that we can do it no matter what happens.
It is clear that many of us should start focusing on our intentions in life. Our collection below will guide you to commit yourself to your aim for the future.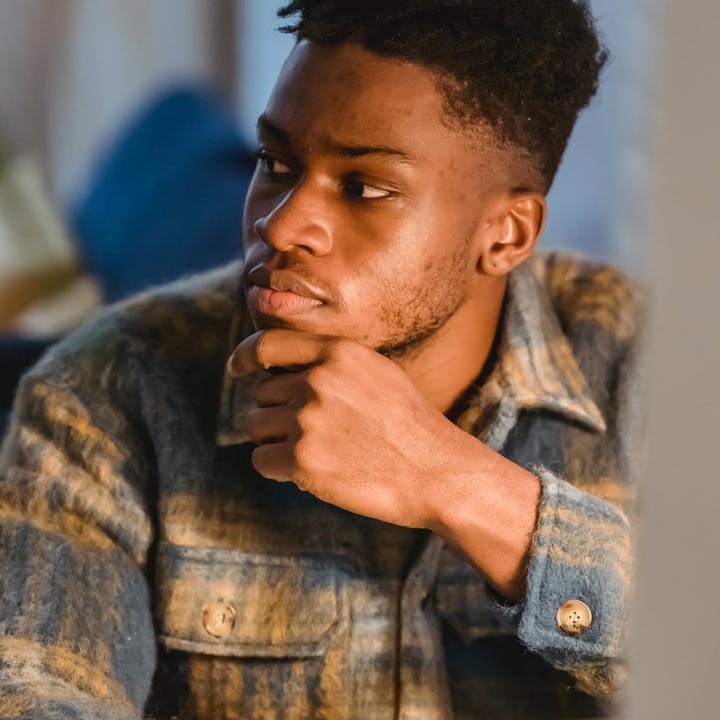 If you need help to live more intentionally, then add this to your must-read list now! 
Start reading here.
Best Intention Quotes
1. "People driven by intention are described as having a strong will that won't permit anything to interfere with achieving their inner desire." – Wayne Dyer
2. "Live with intention. Walk to the edge. Listen hard. Practice wellness. Play with abandon. Laugh. Choose with no regret. Appreciate your friends. Continue to learn. Do what you love. Live as if this is all there is." – Mary Anne Radmacher
3. "You create your thoughts, your thoughts create your intentions, and your intentions create your reality." – Wayne Dyer
4. "We either live with intention or exist by default." – Kristin Armstrong
5. "Intention is not something you do, but rather a force that exists in the universe as an invisible field of energy—a power that can carry us." – Wayne Dyer
6. "Intention is the core of all conscious life. Conscious intention colors and moves everything." – Hsing Yun
7. "All that counts in life is intention." – Andrea Bocelli
8. "Every journey begins with the first step of articulating the intention, and then becoming the intention." – Bryant H. McGill 
9. "We know there is intention and purpose in the universe because there is intention and purpose in us." – George Bernard Shaw
10. "Set intentions before you take action. Blind action is sometimes worse than no action at all." – Akiroq Brost
11. "Anyone can see that intending and not acting when we can is not really intending, and loving and not doing good when we can is not really loving." – Emanuel Swedenborg
12. "Intention is more than wishful thinking—it's willful direction. It is a philosophy of the heart put into practice, a consistency of conscious patterns of thought, energy, and action. Through intention, we see more and create with more clarity, passion, and authenticity. Our attention then becomes a spotlight for every shred of supporting evidence that we're on the right path." – Jennifer Williamson
Inspirational Intention Quotes
13. "When your intention is clear, so is the way." – Alan Cohen
14. "Once your intentions are real and wise, helpful and positive, keep going forward. Never ever give up!" – Israelmore Ayivor
15. "Intentionality fuels the master's journey. Every master is a master of vision." – George Leonard
16. "Choose your intention carefully and then practice holding your consciousness to it, so it becomes the guiding light in your life." – Roger Delano Hinkins
17. "You have to live intentionally as one with a unique purpose and determination." – Sunday Adelaja
18. "When you know your intention, you are in a position to choose the consequences that you will create for yourself. When you choose an intention that creates consequences for which you are willing to be responsible, that is a responsible choice." – Gary Zukav
19. "Although actions may speak louder than words, it is our intentions that reveal our soul." – Hal Elrod 
20. "When your intentions are pure, so too will be your success." – Charles F. Glassman
21. "It is more important to be of pure intention than of perfect action." – Ilyas Kassam
22. "The great things you intend to do some time must have a beginning if they are ever to be done, so begin something worthwhile today." – Grenville Kleiser
23. "When your intentions are honest and pure, when you speak or act from a place of selflessness and love, the feedback and returns are unimaginable and immeasurable." – Nike Campbell-Fatoki
24. "Good intention bring success in everything you do. Intention is always supported by the universal energy because it's a vital ingredient for manifestation." – Hina Ahmad Hashmi
25. "Each decision we make, each action we take, is born out of an intention." – Sharon Salzberg
Also read: Inspirational Quotes
Quotes on the Power of Intention
26. "Powerful words come with powerful intent. Where you have passion, strength, courage, and determination, you can accomplish anything!" – K.L. Toth
27. "If you're one of those people with a never-give-up attitude combined with an internal picture that propels you toward fulfilling your dreams, you fit this description of someone with intention." – Wayne Dyer
28. "Activating your power of intention is a process of connecting with your natural self and letting go of total ego identification." – Wayne Dyer
29. "I'm a big fan of intention. That's because I have learned first-hand the power of setting my intention on my goal and making all decisions based off of that intention." – Lewis Howes
30. "Intention is one of the most powerful forces there is. What you mean when you do a thing will always determine the outcome. The law creates the world." – Brenna Yovanoff
31. "I truly believe the intention of creating positive change is so important to the collective consciousness. When you have a group of people that have the intention and the capacity, talent, and intelligence to actualize those intentions, then you have something really powerful." – Jimmy Chin
32. "All great acts are ruled by intention. What you mean is what you get." – Brenna Yovanoff
Also read: Truth Quotes
Short Intention Quotes
33. "Intention is the mother of all change." – Abhijit Naskar
34. "Intentions of a man reflects in his actions." – Sukant Ratnakar
35. "In this era, the soul is not a sound or a color. It's an intention." – India Arie
36. "A glint of intention initiates the process of creation." – Debasish Mridha
Also read: Short Quotes
Intention Quotes to Show the Importance of Accountability
37. "Take the time to discover your real intention before you act. If it is to change someone or the world so that you will feel safe or better about yourself, don't act on it because it is an intention of fear and can create only painful consequences." – Gary Zukav
38. "Intentions do not insulate us from the consequences of our actions." – Jon D Harrison
39. "It is intent which establishes one's consequential outcomes." – T.F. Hodge
40. "If everyone is to be made responsible for everything they do, you must extend responsibility beyond the level of conscious intention." – William S. Burroughs
41. "You told me once that we shall be judged by our intentions, not by our accomplishments. I thought it a grand remark. But we must intend to accomplish, not sit intending on a chair." – E.M. Forster 
42. "Your intent will always be second to what you complete." – Carlos Wallace 
43. "Your good intentions will never overshadow your deeds." – Bruce M. Morgan
44. "What you said is what matters. Your impact matters more than your intentions." – Sarah Gailey
Also read: Strong Women Quotes
Intention Quotes That Will Fire You up to Take Action
45. "What one does is what counts. Not what one had the intention of doing." – Pablo Picasso
46. "The smallest deed is better than the greatest intention." – John Burroughs
47. "Intentions are nice, but ultimately, intentions don't really matter because they only exist inside you." – Kelly Williams Brown
48. "It is not good enough for things to be planned. They still have to be done. For the intention to become a reality, energy has to be launched into operation." – Walt Kelly
Quotes That Show the Value of Intentions
49. "The best way to ensure you achieve the greatest satisfaction out of life is to behave intentionally." – Deborah Day
50. "Intention is very important in sound, in listening. When I married my wife, I promised her I would listen to her every day as if for the first time. Now, that's something I fall short of on a daily basis." – Julian Treasure
51. "One should therefore not rely on mere words, but everywhere search for the intention behind them." – Edward Conze 
52. "Time heals everything. Time corrects everything. Time is the solution to every problem, I believe. A lot of things can happen with time. All that has to be there is the intention." – Mehcad Brooks
53. "The world is awaiting your gift. All you have to do is show up with the right intention!" – Lewis Howes 
54. "The only thing that matters is our actions, the intentions of our heart." – Chris Manion
55. "Someone with intention, you are most likely a super-achiever and probably proud of your ability to recognize and take advantage of opportunities that arise." – Wayne Dyer 
More Intention Quotes
56. "Expression is a function of intention, and intention emanates from your thought faculty." – Ifeanyi Enoch Onuoha
57. "We judge ourselves by our intentions. And others by their actions." – Stephen Covey
58. "A man's intentions should be allowed in some respects to plead for his actions." – George Washington
59. "We call an intention good which is right in itself, but the action is good, not because it contains within it some good, but because it issues from a good intention." – Peter Abelard
60. "Honor thy error as a hidden intention." – Brian Eno
Did These Intention Quotes Enlighten You About Your Purpose?
Many people who have reached success set daily intentions and goals in their everyday routine. Incorporating this habit can help us be driven and ensure that all our decisions and thoughts are committed to our dreams.
Aside from our accomplishments, setting intentions is also crucial for our personal growth. By keeping our desires in mind, we are aware of the things that will make us happy and fulfilled. From there, we can begin finding our purpose in life.
So, we hope that these quotes were able to help you learn about the role of intentions in achieving your goals. Let this be a reminder to start committing yourself to your chosen journey today.
Which intention quote is your favorite? Do you set your intentions every day? Share your comments with us in the section below.
Read Next: