Let these life-changing quotes inspire you to change your perspective and open your eyes to the wonderful opportunities ahead of you.
We are all aware that life is exhausting. It can be challenging to find the motivation to keep moving, but words have the power to change and transform one's mind. Remember that a few words of encouragement can definitely inspire someone to make a positive change in their life.
That is why we have compiled a list of our top 60 life-changing quotes for you. Read on, reflect, and prepare to change your life!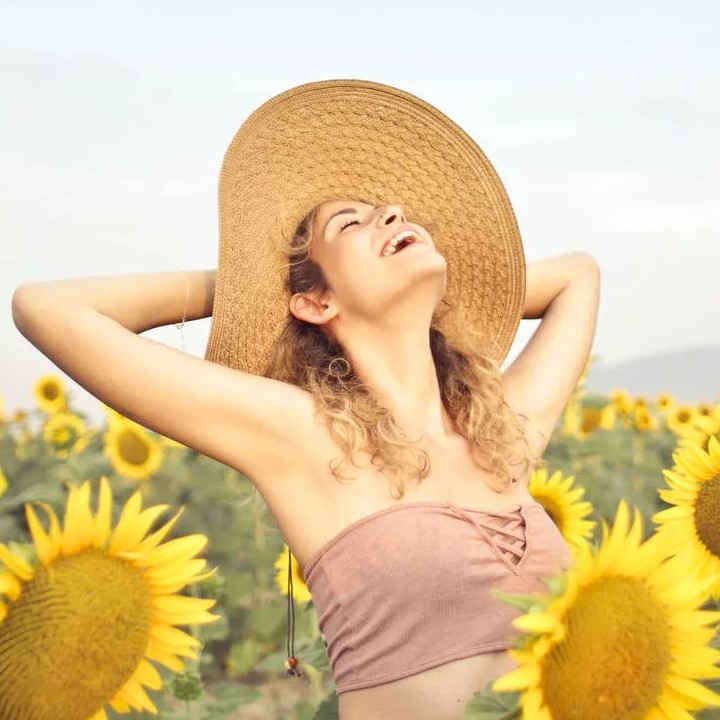 Let's start here.
And don't forget to check out these life quotes and new beginning quotes.
Best Life-Changing Quotes
1. "If you're serious about changing your life, you'll find a way. If you're not, you'll find an excuse." – Jen Sincero
2. "Never underestimate the power you have to take your life in a new direction." – Germany Kent
3. "Your time is limited, so don't waste it living someone else's life. Don't be trapped by dogma—which is living with the results of other people's thinking." – Steve Jobs
4. "Never too old, never too bad, never too late, never too sick to start from scratch once again." – Bikram Choudhury
5. "The way to get started is to quit talking and begin doing." – Walt Disney
6. "To change ourselves effectively, we first had to change our perceptions." – Stephen R. Covey
7. "The greatest chapters in history always begin with risk, and the same is true with the chapters of your life." – Mark Batterson
8. "At any given moment, you have the power to say: this is not how the story is going to end." – Christine Mason Miller
9. "If you run you stand a chance of losing, but if you don't run you've already lost." – Barack Obama
10. "Look at things from a different perspective, embrace change, look out for opportunities and you will feel much more in control." – Steve Backley
11. "If an egg is broken by an outside force, life ends. If broken by an inside force, life begins. Great things always begin from the inside." – Anonymous
12. "Everything is within your power, and your power is within you." – Janice Trachtman
Inspirational Life-Changing Quotes
13. "Life isn't about finding yourself. Life is about creating yourself." – George Bernard Shaw
14. "I give you this to take with you: nothing remains as it was. If you know this, you can begin again, with pure joy in the uprooting." – Judith Minty
15. "The most important thing for actors—and not just actors, but everybody—is to feel loose enough to create what you want to create, and be free to try anything. To have choices." – Robert De Niro
16. "If there's a book that you want to read, but it hasn't been written yet, then you must write it." – Toni Morrison
17. "You have brains in your head. You have feet in your shoes. You can steer yourself in any direction you choose." – Dr. Seuss
18. "Start where you are. Use what you have. Do what you can." – Arthur Ashe
19. "Incredible change happens in your life when you decide to take control of what you do have power over instead of craving control over what you don't." – Steve Maraboli
20. "Go confidently in the direction of your dreams! Live the life you've imagined." – Henry David Thoreau
21. "You can, you should, and if you're brave enough to start, you will." – Stephen King
22. "To shift your life in a desired direction, you must powerfully shift your subconscious." – Kevin Michel
23. "Step out of the history that is holding you back. Step into the new story you are willing to create." – Oprah Winfrey
24. "People can do whatever they want if they just set their heart to it, and just never give up, and just go out there and do it." – Bethany Hamilton
25. "Live your life in such a way that you'll be remembered for your kindness, compassion, fairness, character, benevolence, and a force for good who had much respect for life, in general." – Germany Kent
Also read: Inspirational Quotes, Never Give Up Quotes
Positive Life-Changing Quotes to Uplift Your Spirit
26. "Do one thing every day that scares you." – Eleanor Roosevelt
27. "Don't think about your errors or failures; otherwise, you'll never do a thing." – Bill Murray
28. "There is no passion to be found playing small—in settling for a life that is less than the one you are capable of living." – Nelson Mandela
29. "Life will only change when you become more committed to your dreams than you are to your comfort zone." – Billy Cox
30. "It's never too late to be who you might have been." – George Eliot
31. "Learning how to be still, to really be still and let life happen—that stillness becomes a radiance." – Morgan Freeman
32. "It's never too late—never too late to start over, never too late to be happy." – Jane Fonda
33. "Keep your eyes on the stars and your feet on the ground." – Theodore Roosevelt
34. "You only live once, but if you do it right, once is enough." – Mae West
35. "You cannot change what you are, only what you do." – Philip Pullman
36. "Small shifts in your thinking, and small changes in your energy, can lead to massive alterations of your end result." – Kevin Michel
37. "Life can only be understood backward, but it must be lived forwards." – Søren Kierkegaard
38. "Believe that life is worth living and your belief will help create the fact." – William James
39. "Change your life today. Don't gamble on the future, act now, without delay." – Simone de Beauvoir
40. "Our life is all about the personal choices we make. We choose the life we live." – Sanjeev Himachali
41. "You will face many defeats in life, but never let yourself be defeated." – Maya Angelou
Also read: Positive Quotes, Simplicity Quotes
Quotes That Will Empower You to Change Your Life
42. "Change your thinking, change your life." – Ernest Holmes
43. "Your life does not get better by chance, it gets better by change." – Jim Rohn
44. "The power to change your life lies in the simplest of steps." – Steve Maraboli
45. "To change one's life, start immediately. Do it flamboyantly. No exceptions." – William James
46. "Words are powerful; if you change your words, you can change your life." – Joyce Meyer
47. "Only you can change your life. No one can do it for you." – Anonymous
Also read: Strong Women Quotes
Life-Changing Quotes to Widen Your Horizon
48. "It is not death that a man should fear, but he should fear never beginning to live." – Marcus Aurelius
49. "You must be willing to give up what you are, to become what you want to be." – Orrin Woodward
50. "Why do you go away? So that you can come back. So that you can see the place you came from with new eyes and extra colors. And the people there see you differently, too. Coming back to where you started is not the same as never leaving." – Terry Pratchett
51. "If you always do what you've always done, you'll always get what you've always got." – Henry Ford
52. "Play to your strengths. If you aren't great at something, do more of what you're great at." – Jason Lemkin
53. "True life is lived when tiny changes occur." – Leo Tolstoy
54. "If you know what you want to achieve in life, then you are more inspired to change for the better." – Philip Vang
55. "Getting over a painful experience is much like crossing monkey bars. You have to let go at some point in order to move forward." – C.S. Lewis
More Quotes About Changing Your Life
56. "Change will not come if we wait for some other person or some other time. We are the ones we've been waiting for. We are the change that we seek." – Barack Obama
57. "No matter who you are, no matter what you did, no matter where you've come from, you can always change, become a better version of yourself." – Madonna
58. "Love people who hate you. Pray for people who have wronged you. It won't just change their life—it'll change yours." – Mandy Hale
59. "If you want to turn your life, you're going to have to start making things happen and stop allowing things to happen to you." – Anonymous
60. "If you want things in your life to change, you have to change things in your life." – Kevin Trudeau
Have You Ever Had a Life-Changing Experience That Had an Impact on Your Life?
We are all exposed to life-changing events throughout our lives. Some of these experiences change us for the better and others, for the worse. Thus, it is our responsibility to determine which ones we should keep in our minds as learning experiences.
Furthermore, big or small, these moments alter our perspectives of the world, how we treat others, and how we live our lives. Remember that if we look at things in a more positive light, we'll see how we have the power to make changes in our lives that will shape us into better human beings.
We hope our collection was able to inspire you to treasure every moment of your life and leave a lasting impression on the world. Use these quotes to motivate yourself to keep going and do your part in creating a better world for everyone.
So, which life-changing quotes are your favorites? Drop them in the comments section below.