These life quotes will teach you lessons that will guide you every step of the way as you move through the chapters of your life.
Life is the greatest teacher that will make us wise, kind, and strong. It challenges us to be better by constantly learning through our mistakes and failures. Although it is challenging, it is part of the gift of living that will help us grow and lead a meaningful life.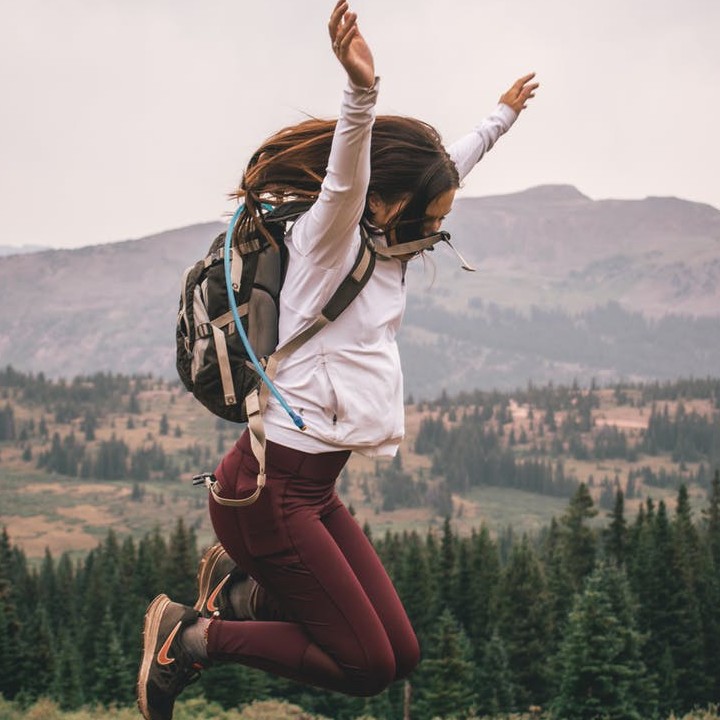 So, if you want to get a tad bit wiser, then add this to your must-read list now! Read our complete collection below to open your mind about the truth of life. 
Start reading here.
And don't forget to check out these positive quotes and love quotes.
Best Life Quotes
1. "Love the life you live. Live the life you love." – Bob Marley
2. "The purpose of our lives is to be happy." – Dalai Lama
3. "Life is not so much what you accomplish as what you overcome." – Robin Roberts
4. "Life is either a daring adventure or nothing at all." – Helen Keller
5. "Don't go through life, grow through life." – Eric Butterworth
6. "Life is 10% what happens to you and 90% how you respond to it." – Charles Swindoll
7. "Life is a mountain. Your goal is to find your path, not to reach the top." – Maxime Lagacé
8. "The greatest glory in living lies not in never falling, but in rising every time we fall." – Nelson Mandela
9. "You only live once, but if you do it right, once is enough." – Mae West
10. "All your life, you will be faced with a choice. You can choose love or hate. I choose love." – Johnny Cash
11. "A life spent making mistakes is not only more honorable but more useful than a life spent doing nothing." – George Bernard Shaw
12. "Life isn't about finding yourself. Life is about creating yourself." – George Bernard Shaw
13. "Life is a question, and how we live it is our answer." – Gary Keller
14. "If life were predictable, it would cease to be life and be without flavor." – Eleanor Roosevelt
15. "Life is what happens when you're busy making other plans." – John Lennon
Famous Life Quotes
16. "Life is never easy for those who dream." – Robert James Waller
17. "Life is never easy. There is work to be done and obligations to be met—obligations to truth, to justice, and to liberty." – John F. Kennedy
18. "Mistakes are a fact of life. It is the response to the error that counts." – Nikki Giovanni
19. "Life is never fair, and perhaps, it is a good thing for most of us that it is not." – Oscar Wilde
20. "Life is a flower of which love is the honey." – Victor Hugo
21. "Life is like a coin. You can spend it any way you wish, but you only spend it once." – Lillian Dickson
22. "It's not what we have in life but who we have in our life that matters." – Margaret Laurence
23. "A life is not important except in the impact it has on other lives." – Jackie Robinson
24. "The meaning of life is to find your gift. The purpose of life is to give it away." – Pablo Picasso
25. "All life is an experiment. The more experiments you make, the better." – Ralph Waldo Emerson
26. "I have found that if you love life, life will love you back." – Arthur Rubinstein
27. "You only pass through this life once. You don't come back for an encore." – Elvis Presley
28. "Life is not a spectator sport. If you're going to spend your whole life in the grandstand just watching what goes on, in my opinion, you're wasting your life." – Jackie Robinson
29. "Your time is limited, so don't waste it living someone else's life. Don't be trapped by dogma, which is living with the results of other people's thinking." – Steve Jobs
30. "The whole secret of a successful life is to find out what is one's destiny to do, and then do it." – Henry Ford
Also read: Famous Quotes, Motivational Quotes
Inspirational Quotes About Life
31. "Life is like riding a bicycle. To keep your balance, you must keep moving." – Albert Einstein
32. "Life is a succession of lessons which must be lived to be understood." – Helen Keller
33. "Life is about making an impact, not making an income." – Kevin Kruse
34. "Don't settle for what life gives you. Make life better and build something." – Ashton Kutcher
35. "Life just doesn't hand you things. You have to get out there and make things happen. that's the exciting part." – Emeril Lagasse
36. "Live as if you were to die tomorrow. Learn as if you were to live forever." – Mahatma Gandhi
37. "Live for each second without hesitation." – Elton John
38. "Life is what we make it, always has been, always will be." – Grandma Moses
39. "Not how long, but how well you have lived is the main thing." – Lucius Annaeus Seneca
40. "Life imposes things on you that you can't control, but you still have the choice of how you're going to live through this." – Celine Dion
41. "Life is a learning process, and you have the opportunity to make a change right here and now." – Lori Hill
42. "It is not the length of life, but the depth of life." – Ralph Waldo Emerson
43. "Be happy for this moment. This moment is your life." – Omar Khayyam
44. "The older you get, the more fragile you understand life to be. I think that's good motivation for getting out of bed joyfully each day." – Julia Roberts
45. "Life is about accepting the challenges along the way, choosing to keep moving forward, and savoring the journey." – Roy T. Bennett
Also read: Inspirational Quotes, Encouraging Quotes
Deep Quotes on Life
46. "Life is not a problem to be solved, but a reality to be experienced." – Soren Kierkegaard
47. "Life's tragedy is that we get old too soon and wise too late." – Benjamin Franklin
48. "To live is the rarest thing in the world. Most people exist, that is all." – Oscar Wilde
49. "If you want to live a happy life, tie it to a goal, not to people or things." – Albert Einstein
50. "The unexamined life is not worth living." – Socrates
51. "In three words, I can sum up everything I've learned about life: it goes on." – Robert Frost
52. "Life shrinks or expands in proportion to one's courage." – Anais Nin
53. "Life is from the inside out. When you shift on the inside, life shifts on the outside." – Kamal Ravikant
54. "Life is a dream for the wise, a game for the fool, a comedy for the rich, a tragedy for the poor." – Sholem Aleichem
55. "Life becomes easier and more beautiful when we can see the good in other people." – Roy T. Bennett
Also read: Quotes to Live By, Aesthetic Quotes
Short Quotes About Life to Change Your Worldview
56. "Be where you are. Otherwise, you will miss your life." – Buddha
57. "The longer I live, the more beautiful life becomes." – Frank Lloyd Wright
58. "In order to write about life, first, you must live it." – Ernest Hemingway
59. "The greatest pleasure of life is love." – Euripides
60. "When you cease to dream, you cease to live." – Malcolm Forbes
61. "Life is really simple, but men insist on making it complicated." – Confucius
62. "If my life is going to mean anything, I have to live it myself." – Rick Riordan
63. "The purpose of life is to believe, to hope, and to strive." – Indira Gandhi
64. "Keep looking up. That's the secret of life." – Snoopy
65. "Nothing in life is worthwhile unless it's kind of hard to get there." – Carli Lloyd
Also read: Short Quotes, Meaningful Quotes
Positive Quotes About Life That Will Make You Optimistic
66. "You're going to go through tough times. That's life. But I say, 'Nothing happens to you. It happens for you.' See the positive in negative events." – Joel Osteen
67. "The good life is a process, not a state of being. It is a direction, not a destination." – Carl Rogers
68. "It makes a big difference in your life when you stay positive." – Ellen DeGeneres
69. "The more you praise and celebrate your life, the more there is in life to celebrate." – Oprah Winfrey
70. "The happiness of your life depends upon the quality of your thoughts." – Marcus Aurelius
Motivational Life Quotes
71. "Life is very interesting. In the end, some of your greatest pains become your greatest strengths." – Drew Barrymore
72. "If you live long enough, you'll make mistakes. But if you learn from them, you'll be a better person." – Bill Clinton
73. "Life is made of ever so many partings welded together." – Charles Dickens
74. "Life is not just about what you achieve. It's about who you are and how you live." – Maggie Huffman
75. "There are three things you can do with your life: you can waste it, you can spend it, or you can invest it. The best use of your life is to invest it in something that will last longer than your time on earth." – Rick Warren
Also read: Strong Women Quotes
Funny Quotes About Life to Make You Laugh
76. "Life doesn't run away from nobody. Life runs at people." – Joe Frazier
77. "Life's tough, but it's tougher when you're stupid." – John Wayne
78. "Life is a zoo in a jungle." – Peter R. de Vries
79. "Life is too important to be taken seriously." – Oscar Wilde
80. "The trick in life is learning how to deal with it." – Helen Mirren
81. "I'm the one that's got to die when it's time for me to die, so let me live my life the way I want to." – Jimi Hendrix
82. "Life is a lot like jazz. It's best when you improvise." – George Gershwin
83. "If life is a video game, the graphics are great, but the plot is confusing, and the tutorial is way too long." – Elon Musk
84. "You're only human. You live once, and life is wonderful, so eat the damned red velvet cupcake." – Emma Stone
85. "Never take life seriously. Nobody gets out alive anyway." – Anonymous
Also read: Funny Quotes, Smile Quotes
Life Quotes That'll Encourage You to Appreciate Every Moment
86. "Life is short, and it is up to you to make it sweet." – Sarah Louise Delany
87. "Life is short, and we have never too much time for gladdening the hearts of those who are traveling the dark journey with us. Oh, be swift to love, make haste to be kind." – Henri-Frederic Amiel
88. "Life is short, but it is wide. This too shall pass." – Rebecca Wells
89. "Life is short, and it is here to be lived." – Kate Winslet
90. "Life is too short for long-term grudges." – Elon Musk
Meaningful Life Quotes to Make You Reflect
91. "Living an experience, a particular fate, is accepting it fully." – Albert Camus
92. "If you love life, don't waste time, for time is what life is made up of." – Bruce Lee
93. "The biggest adventure you can take is to live the life of your dreams." – Oprah Winfrey
94. "I believe you make your day. You make your life. So much of it is all perception, and this is the form that I built for myself. I have to accept it and work within those compounds, and it's up to me." – Brad Pitt
95. "The two most important days in your life are the day you are born, and the day you find out why." – Mark Twain
96. "If you want to change your life, you're going to have to start taking 100% responsibility for it, and complaining is the hobbyhorse of a victim mentality." – Sam Bennett
97. "Many of life's failures are people who did not realize how close they were to success when they gave up." – Thomas Edison
98. "Go confidently in the direction of your dreams! Live the life you've imagined." – Henry David Thoreau 
99. "Too many of us are not living our dreams because we are living our fears." – Les Brown
100. "As you know, life is an echo. We get what we give." – David DeNotaris
101. "How can you change your life? It all starts with belief. Belief is an intangible emotion that determines the course of everyone's life." – Rahul Badami
Life Quotes That Are Full of Life Lessons for Everyone
102. "In life, winning and losing will both happen. What is never acceptable is quitting." – Magic Johnson
103. "In this life, we cannot do great things. We can only do small things with great love." – Mother Teresa
104. "I believe that nothing in life is unimportant. Every moment can be a beginning." – John McLeod
105. "Life does not occur in compartments. Whatever impacts you personally will leak into your professional life, and vice versa." – Marlene Chism
106. "My mission in life is not merely to survive, but to thrive, and to do so with some passion, some compassion, some humor, and some style." – Maya Angelou
107. "Ultimately, you just have one life. You never know unless you try. And you never get anywhere unless you ask." – Kate Winslet
108. "I think if you live in a black-and-white world, you're gonna suffer a lot. I used to be like that, but I don't believe that anymore." – Bradley Cooper
109. "In the end, it's not the years in your life that count. It's the life in your years." – Abraham Lincoln
110. "If you look at what you have in life, you'll always have more. If you look at what you don't have in life, you'll never have enough." – Oprah Winfrey
111. "Life is about making mistakes. Death is about wishing you made more." – Jennifer Aniston
112. "There are no regrets in life, just lessons." – Jennifer Aniston
Insightful Life Quotes That Are Filled With Wisdom
113. "Life doesn't exist to meet our expectations." – Jerry Dorsman and Bob Davis
114. "The parts of your life which you're not happy or satisfied with are often the parts where you're probably not being true to yourself." – Billy Anderson
115. "The truth is you don't know what is going to happen tomorrow. Life is a crazy ride, and nothing is guaranteed." – Eminem
116. "Our life is frittered away by detail. Simplify, simplify." – Henry David Thoreau
117. "Don't let life discourage you. Everyone who got where he is had to begin where he was." – Richard L. Evans
Life Quotes for All the Beautiful Moments You'll Have
118. "Life isn't a matter of milestones, but of moments." – Rose Kennedy
119. "Keep smiling, because life is a beautiful thing, and there's so much to smile about." – Marilyn Monroe
120. "Life is like a box of chocolates. You never know what you're gonna get." – Forrest Gump
121. "Surprise is the greatest gift which life can grant us." – Boris Pasternak
122. "Life always offers you a second chance. It is called tomorrow." – Dylan Thomas
123. "Life is all about surprising ourselves. Go beyond what you thought you could achieve even in your wildest dreams." – Johannes Larsson
124. "Best things in life aren't things." – Mike Ness
Life Quotes to Give You Reasons to Be Happy and Thankful
125. "Life has a much bigger plan for you. Happiness is part of that plan. Health is part of that plan. Stability is part of that plan. Constant struggle is not." – Kris Carr
126. "This life is yours. Take the power to choose what you want to do and do it well. Take the power to love what you want in life and love it honestly. Take the power to walk in the forest and be a part of nature. Take the power to control your own life. No one else can do it for you. Take the power to make your life happy." – Susan Polis Schutz
127. "Very little is needed to make a happy life. It is all within yourself, in your way of thinking." – Marcus Aurelius
Poetic Life Quotes That'll Make You Realize How Blessed You Are
128. "Maybe that's what life is, a wink of the eye and winking stars." – Jack Kerouac
129. "Life is a mirror and will reflect back to the thinker what he thinks into it." – Ernest Holmes
130. "Good friends, good books, and a sleepy conscience: this is the ideal life." – Mark Twain
131. "Life is a tragedy when seen in close-up, but a comedy in long-shot." – Charlie Chaplin
132. "Live in the sunshine, swim in the sea, drink the wild air." – Ralph Waldo Emerson
133. "Life itself is the most wonderful fairy tale." – Hans Christian Andersen
134. "Life can only be understood backward, but it must be lived forwards." – Søren Kierkegaard
135. "Life consists not in holding good cards but in playing those you hold well." – Josh Billings
136. "A secret to life: know that none of this matters, and yet, live as if every single moment does." – Kamal Ravikant
137. "The chief danger in life is that you may take too many precautions." – Alfred Adler
138. "The life you have led doesn't need to be the only life you have." – Anna Quindlen
139. "Life is a song. Sing it. Life is a game. Play it. Life is a challenge. Meet it. Life is a dream. Realize it. Life is a sacrifice. Offer it. Life is love. Enjoy it." – Sai Baba
Life Quotes to Help You Live Purposefully
140. "You have two choices in life. You can either like what you do or dislike what you do. I have chosen to like what I do." – Barbara Bush
141. "Do not let making a living prevent you from making a life." – John Wooden
142. "The greatest use of a life is to spend it on something that will outlast it." – William James
143. "I want to live my life, not record it." – Jacqueline Kennedy Onassis
144. "Life must be lived, and curiosity kept alive. One must never, for whatever reason, turn his back on life." – Eleanor Roosevelt
145. "Life is ours to be spent, not to be saved." – D.H. Lawrence
146. "There is only one success: to be able to spend your life in your own way." – Christopher Morley
More Life Quotes That You Will Love
147. "All you need in this life is ignorance and confidence, then success is sure." – Mark Twain
148. "To succeed in life, you need three things: a wishbone, a backbone, and a funny bone." – Reba McEntire
149. "Our truest life is when we are in dreams awake." – Henry David Thoreau
150. "Life is to be lived, not controlled, and humanity is won by continuing to play in face of certain defeat." – Ralph Ellison
Did These Quotes Encourage You to Lead a Happy and Fulfilling Life?
We often take life too lightly that we forget to cherish and be thankful for it. Accepting our mortality only dawns on us when it is already too late and our time is already running out. But, it should be instilled in every one of us early on that life is a precious gift that's only given to us once; so, we should make the most out of every single moment.
Above all, life means love. Humans are brought to this world through love, and we must also end our chapters with lines of love. Always remember to keep living, loving, and learning.
We hope that these quotes were able to remind you of the importance of making the most out of life. As much as possible, we must try to lead a happy and fulfilling life that will impact ourselves and other people positively. Abandon your fears, move on from your mistakes, and be someone wiser and kinder.
Which life quote is your favorite? What is your biggest takeaway from this life quote collection? Share your answers with us by leaving a comment below!