Whenever you feel like darkness is consuming you, read these light quotes that we've gathered for you!
We all experience challenges and disappointments that dim our lights and make us sad. Sometimes, we get so down that we just decide to stop and give up on what we want.
However, we should remember that our future will be bright if we remain hopeful and hold on to the light within us. 
Finding that guiding light, though, isn't as easy as it seems. You'll need constant reminders that you have what it takes to succeed.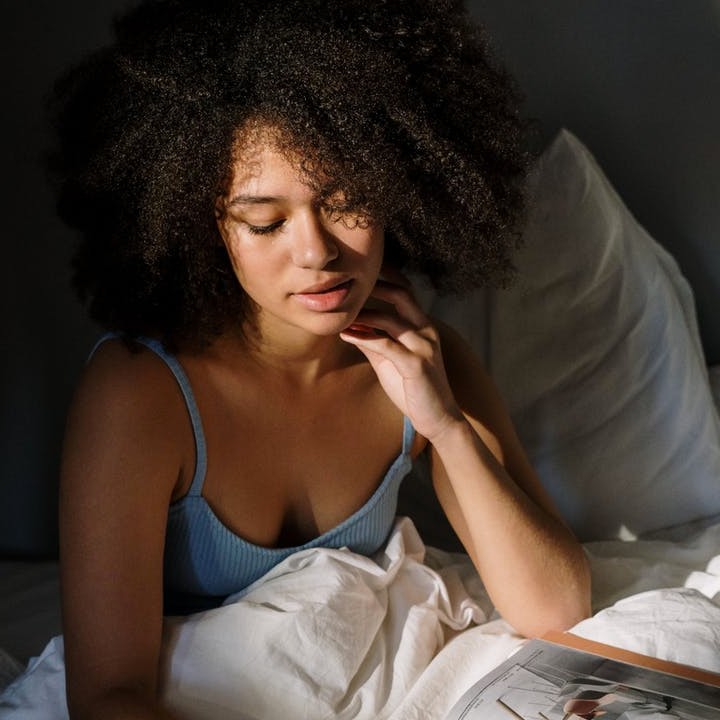 So, if you want to discover the light within you, read the complete list down below.
Start reading here.
And don't miss out these encouraging quotes and positive quotes.
Best Light Quotes
1. "It is during our darkest moments that we must focus to see the light." – Aristotle 
2. "Nothing can dim the light that shines from within." – Maya Angelou 
3. "As we work to create light for others, we naturally light our own way." – Mary Anne Radmacher 
4. "Light must come from inside. You cannot ask the darkness to leave; you must turn on the light." – Sogyal Rinpoche 
5. "Stories are light. Light is precious in a world so dark. Begin at the beginning. Tell Gregory a story. Make some light." – Kate DiCamillo
6. "See the light in others, and treat them as if that is all you see." – Wayne Dyer
7. "We are all broken, that's how the light gets in." – Ernest Hemingway 
8. "Light thinks it travels faster than anything but it is wrong. No matter how fast light travels, it finds the darkness has always got there first and is waiting for it." – Terry Pratchett
9. "As we let our light shine, we unconsciously give other people permission to do the same. As we are liberated from our own fear, our presence actually liberates others." – Marianne Williamson
10. "Learn to light a candle in the darkest moments of someone's life. Be the light that helps others see; it is what gives life its deepest significance." – Roy T. Bennett 
11. "There are darknesses in life and there are lights, and you are one of the lights, the light of all lights." – Bram Stoker 
12. "Your path is illuminated by the light, yet darkness lets the stars shine bright." – J.L.W. Brooks
13. "No degree of worldly darkness can extinguish the glow of a soul's inner light." – Wes Fesler 
14. "You may think your light is small, but it can make a huge difference in other people's lives." – Anonymous 
15. "You have to find what sparks a light in you so that you in your own way can illuminate the world." – Oprah Winfrey
Famous Light Quotes
16. "There is no denying that there is evil in this world but the light will always conquer the darkness." – Idowu Koyenikan
17. "In order for the light to shine so brightly, the darkness must be present." – Sir Francis Bacon
18. "Light is to darkness what love is to fear; in the presence of one the other disappears." – Marianne Williamson
19. "When you possess light within, you see it externally." – Anaïs Nin
20. "Maybe you have to know the darkness before you can appreciate the light." – Madeleine L'Engle
21. "It is better to light one small candle than to curse the darkness." – Eleanor Roosevelt
22. "We've all got both light and dark inside us. What matters is the part we choose to act on. That's who we really are." – J.K. Rowling
23. "We are indeed the light of the world—but only if our switch is turned on." – John Hagee
24. "Only when we are brave enough to explore the darkness will we discover the infinite power of our light." – Brene Brown
25. "If light is in your heart, you will find your way home." – Rumi
Also read: Famous Quotes
Light Quotes to Inspire You
26. "No matter what you're going through, there's a light at the end of the tunnel and it may seem hard to get to it but you can do it and just keep working towards it and you'll find the positive side of things." – Demi Lovato
27. "Shine your light and make a positive impact on the world; there is nothing so honorable as helping improve the lives of others." – Roy T. Bennett
28. "The strongest light is the light that shines within you. Use it to lead the way of your life." – Anonymous
29. "Being the light of the world is about being a broken, exploding, scarred star and shining a light of hope and inspiration to everyone around you." – Ricky Maye
30. "The more light you allow within you the brighter the world you live in will be." – Shakti Gawain
31. "There is no darkness so dense, so menacing, or so difficult that it cannot be overcome by light." – Vern P. Stanfill
32. "There's sorrow and pain in everyone's life, but every now and then there's a ray of light that melts the loneliness in your heart and brings comfort like hot soup and a soft bed." – Hubert Selby, Jr.
Also read: Inspirational Quotes
Short Light Quotes That Will Uplift Your Spirit
33. "If you are the light, you cast away the darkness." – ManHee Lee
34. "Light attracts light." – Warsan Shire
35. "Shine your own light. Follow your own path." – Anonymous
36. "Travel light, live light, spread light, be the light." – Yogi Bhajan
37. "To shine your brightest light is to be who you truly are." – Roy T. Bennett
38. "Light is the symbol of truth." – James Russell Lowell
39. "After darkness comes the light." – Cornelius Nepos
40. "However vast the darkness, we must supply our own light." – Stanley Kubrick
41. "If you believe in light, you'll be in light, you don't have to face darkness." – Maharishi Mahesh Yogi
42. "The wound is the place where the light enters you." – Rumi
43. "Your light is more magnificent than sunrise or sunset." – Rumi 
44. "In the right light, at the right time, everything is extraordinary." – Aaron Rose
Also read: Short Quotes, Shine Quotes
Light Quotes for You to Enjoy and Think About
45. "Look at the light and admire its beauty. Close your eyes, and then look again: what you saw is no longer there, and what you will see later is not yet." – Leonardo da Vinci
46. "The people who love you will guide you like bright lights into the other worlds." – Josephine Angelini
47. "Just remember, a dark shadow needs light to exist but light doesn't need darkness to be luminous." – Gwen Hayes
48. "A man who refuses light will remain in the darkness even by the side of light!" – Mehmet Murat İldan
49. "He whose face gives no light, shall never become a star." – William Blake
50. "I warn you, the trip will not be easy. Once you choose to walk in the light, your path will lead you to places you do not want to go." – Dave Wolverton
51. "Either all lights are turned off or one inner light is missing." – Dejan Stojanovic
52. "Just as a painter needs light in order to put the finishing touches to his picture, so I need an inner light, which I feel I never have enough of in the autumn." – Leo Tolstoy
53. "He who does not see the light in others does not see the light in himself." – Doreen DeVore
54. "Light is colder when there are parts of it missing." – Olli Jalonen
More Light Quotes That Will Make Your Day
55. "Know that when you live joyfully, you radiate your light into the world." – Jonathan Lockwood Huie
56. "All of the lights of the world cannot be compared to a ray of the inner light of the self." – Anonymous
57. "If you can walk on the light, you get endless paths to go anywhere in the universe!" – Mehmet Murat İldan
58. "But my darling, there's no such thing as the light at the end of the tunnel, you must realize that you are the light." – Anonymous 
59. "When you go home you ought to go like a ray of light—so that it will, even in the night, burst out of the doors and windows and illuminate the darkness." – Robert G. Ingersoll
60. "There is no amount of darkness that can extinguish the inner light. The important thing is not to spend our lives trying to control the environment around us. The task is to control the environment within us." – Joan D. Chittister
Have You Already Found Your Light?
We cannot expect to live our lives full of happiness, love, and success. No matter what we do, the time will come that we have to go through lots of pain and challenges.
Regardless, we should not dwell on the complicated things we encounter. Instead, we should always find our way out of the darkness with the help of the light that dwells within us. Remember that you're not alone in your journey and that there will always be something that will guide us and give us hope, no matter how impossible some things might be.
Light is in all of us, big or small. It's just up to us to find it and let it shine. With that, we hope that the quotes in this list were able to bring you closer to the light within.
Which quotes are your favorites? Do you have any light quotes you want to add? Feel free to comment it down below!