Reflect on these marriage quotes to guide and help you through your married life.
Marriage is one of the most significant steps in a relationship that will change you and your life. It is a stage where you need to be ready for an eternal life of commitment and love.
Although the concept of forever and marriage can be a big and scary decision, it is also one of the most rewarding things that will make you grow in life.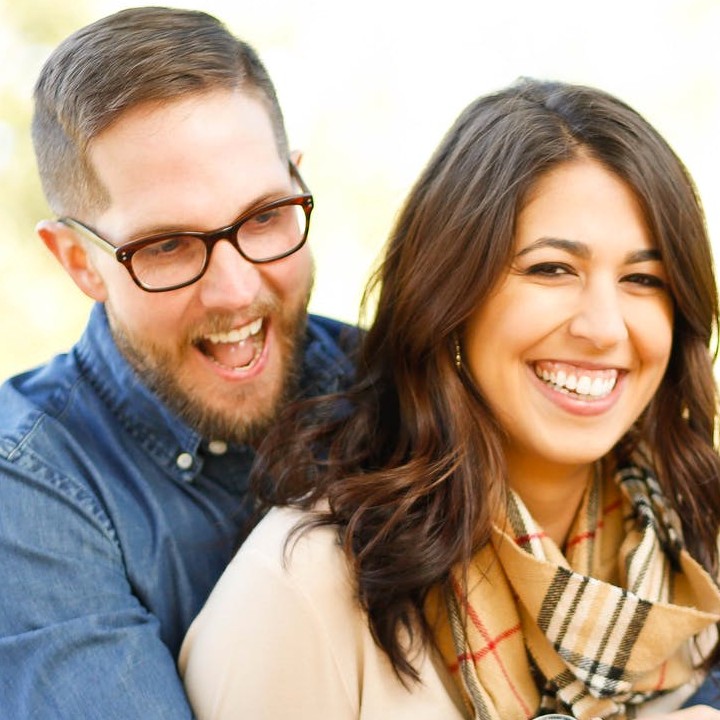 And, in case you encounter any problems, don't worry because this wise marriage quote collection will help you overcome any adversity.
Let's get started.
And make sure to read these wife quotes and husband quotes.
Best Marriage Quotes
1. "Marriage is like watching the color of leaves in the fall—ever-changing and more stunningly beautiful with each passing day." – Fawn Weaver
2. "A successful marriage requires falling in love many times, always with the same person." – Mignon McLaughlin
3. "The great marriages are partnerships. It can't be a great marriage without being a partnership." – Helen Mirren
4. "Who we marry is one of the most important decisions in life. One that will influence the level of happiness, growth, and success, like no other choice." – Nathan Workman
5. "You don't marry one person. You marry three—the person you think they are, the person they are, and the person they are going to become as a result of being married to you." – Richard Needham
6. "Marriage is a risk. I think it's a great and glorious risk, as long as you embark on the adventure in the same spirit." – Cate Blanchett
7. "A great marriage is not when the 'perfect couple' comes together. It is when an imperfect couple learns to enjoy their differences." – Dave Meurer
8. "A husband and wife may disagree on many things, but they must absolutely agree on this, to never, ever give up." – Anonymous
9. "Marriages are like fingerprints—each one is different, and each one is beautiful." – Maggie Reyes
10. "Marriage is not a noun. It's a verb. It isn't something you get. It's something you do. It's the way you love your partner every day." – Barbara De Angelis
11. "Marriage is like a graph—it has its ups and downs, and as long as things bounce back up again, you've got a good marriage. If it heads straight down, then you've got some problems!" – Julie Andrews
12. "There is no more lovely, friendly, and charming relationship, communion, or company than a good marriage." – Martin Luther
13. "Never marry the one you can live with. Marry the one you cannot live without." – Anonymous
14. "The beauty of marriage is not always seen from the very beginning, but rather as love grows and develops over time." – Fawn Weaver
15. "A long-lasting marriage is built by two people who believe in and live by the solemn promise they made." – Darlene Schacht
Inspirational Quotes About Marriage
16. "The highest happiness on earth is marriage." – William Lyon Phelps
17. "The greatest marriages are built on teamwork, a mutual respect, a healthy dose of admiration, and a never-ending portion of love and grace." – Fawn Weaver
18. "Happy marriages begin when we marry the ones we love, and they blossom when we love the ones we married." – Tim Mullen
19. "This is what marriage really means, helping one another to reach the full status of being persons, responsible beings who do not run away from life." – Paul Tournier
20. "The secret of a happy marriage is finding the right person. You know they're right if you love to be with them all the time." – Julia Child
21. "Simply put, a marriage is not a marriage without the existence of two individuals who promised to love each other." – Jessica Gardner
22. "When you end up happily married, even the failed relationships have worked beautifully to get you there." – Julia Roberts
23. "Marriage stands the test of times when both you and your spouse work towards making things better, and we are tested the most when we face adversities. If you can sail through the adversities as one, as a team, then you have won half the battle." – Anonymous
24. "A good marriage is one which allows for change and growth in the individuals and in the way they express their love." – Pearl S. Buck
25. "Marriage is the virtuous exploration of love in its purest form and pleasure in its highest state." – Fawn Weaver
26. "I think long-lasting, healthy relationships are more important than the idea of marriage. At the root of every successful marriage is a strong partnership." – Carson Daly
27. "The secret to a happy marriage is if you can be at peace with someone within four walls, if you are content because the one you love is near to you, either upstairs or downstairs, or in the same room, and you feel that warmth that you don't find very often, then that is what love is all about." – Bruce Forsyth
28. "A perfect marriage is just two imperfect people who refuse to give up on each other." – Anonymous
29. "In marriage, when we honor and celebrate each other, we're freed up to be the best people we can be." – Les Parrott
30. "Keep the fire lit in your marriage, and your life will be filled with warmth." – Fawn Weaver
Also read: Divorce Quotes, Family Quotes
Quotes on What Constitutes a Happy Marriage
31. "Marriage doesn't make you happy. You make your marriage happy." – Les Parrott
32. "A happy marriage has in it all the pleasures of friendship, all the enjoyment of sense and reason, and indeed all the sweets of life." – Joseph Addison
33. "In marriage, each partner is to be an encourager rather than a critic, a forgiver rather than a collector of hurts, an enabler rather than a reformer." – H. Norman Wright
34. "A happy marriage is a long conversation which always seems too short." – André Maurois
35. "Many marriages would be better if the husband and the wife clearly understood that they are on the same side." – Zig Ziglar
36. "A happy marriage doesn't mean you have a perfect spouse or a perfect marriage. It simply means you've chosen to look beyond the imperfections in both." – Fawn Weaver
37. "May this marriage be full of laughter, our every day in paradise." – Rumi
38. "To find someone who will love you for no reason, and to shower that person with reasons, that is the ultimate happiness." – Robert Brault
39. "Marriage is the most natural state of man and the state in which you will find solid happiness." – Benjamin Franklin
40. "A happy marriage is the union of two good forgivers." – Ruth Graham
41. "Sensual pleasures have the fleeting brilliance of a comet. A happy marriage has the tranquility of a lovely sunset." – Eppie Lederer
42. "The essence of marriage is companionship, and the woman you face across the coffee urn every morning for 99 years must be both able to appreciate your jokes and to sympathize with your aspirations." – Elbert Hubbard
43. "Marriages, like a garden, take time to grow. But the harvest is rich unto those who patiently and tenderly care for the ground." – Darlene Schacht
44. "It is not a lack of love, but a lack of friendship that makes unhappy marriages." – Fredrich Nietzche
45. "A happy marriage is a selfless journey in which the happiness of another person is essential to your own." – George and Yvonne Levy
Also read: Inspirational Quotes, Love Quotes
Wise Quotes on Marriage and Love
46. "Marriage is a mosaic you build with your spouse. Millions of tiny moments that create your love story." – Jennifer Smith
47. "Marrying for love may be a bit risky, but it is so honest that God can't help but smile on it." – Josh Billings
48. "The bride and groom, may their joys be as bright as the morning, and their sorrows but shadows that fade in the sunlight of love." – Minna Antrim
49. "Experts on romance say for a happy marriage, there has to be more than a passionate love. For a lasting union, they insist, there must be a genuine liking for each other. Which, in my book, is a good definition for friendship." – Marilyn Monroe
50. "A wedding anniversary is the celebration of love, trust, partnership, tolerance, and tenacity. The order varies for any given year." – Paul Sweeney
51. "Love—temporary insanity curable by marriage." – Ambrose Bierce
52. "You know it's never 50:50 in a marriage. It's always 70:30 or 60:40. Someone falls in love first. Someone puts someone else up on a pedestal. Someone works very hard to keep things rolling smoothly. Someone else sails along for the ride." – Jodi Picoult
53. "Love is moral even without legal marriage, but marriage is immoral without love." – Ellen Key
54. "A man in love is incomplete until he has married. Then he's finished." – Zsa Zsa Gabor
55. "No long-term marriage is made easily, and there have been times when I've been so angry or so hurt that I thought my love would never recover. And then, in the midst of near despair, something has happened beneath the surface. A bright little flashing fish of hope has flicked silver fins, and the water is bright, and suddenly, I am returned to a state of love again, 'till next time. I've learned that there will always be a next time, and that I will submerge in darkness and misery, but that I won't stay submerged." – Madeleine L'Engle
56. "Love is not weakness. It is strong. Only the sacrament of marriage can contain it." – Boris Pasternak
Also read: Home Quotes, True Love Quotes
Short but Meaningful Marriage Quotes
57. "Marry someone who laughs at the same things you do." – J.D. Salinger
58. "Marriage, ultimately, is the practice of becoming passionate friends." – Harville Hendrix
59. "When a marriage works, nothing on earth can take its place." – Helen Gahagan Douglas
60. "If I get married, I want to be very married." – Audrey Hepburn
61. "The secret of a happy marriage remains a secret." – Henny Youngman
62. "There is no such cozy combination as man and wife." – Menander
63. "A good marriage is a contest of generosity." – Diane Sawyer
64. "Marriages are made in heaven and consummated on earth." – John Lyly
65. "Bachelors have consciences. Married men have wives." – Samuel Johnson
66. "A good husband makes a good wife." – John Florio
67. "An ideal wife is any woman who has an ideal husband." – Booth Tarkington
68. "Marriage is good for those who are afraid to sleep alone at night." – Hieronymus
69. "Marriage is neither heaven nor hell. It is simply purgatory." – Abraham Lincoln
70. "Marriage is an adventure, like going to war." – G.K. Chesterton
71. "Everyone is born equal in life until they get married." – Anonymous
72. "A successful marriage is an edifice that must be rebuilt every day." – Andre Maurois
73. "Marriage is not about age. It's about finding the right person." – Sophia Bush
Also read: Short Quotes
Romantic Marriage Quotes to Help You Recognize How Special Your Spouse Is
74. "When two people become one by way of marriage, it is not only their hearts that are united but their minds and souls as well." – Julie Donner Andersen
75. "A marriage doesn't have to be perfect, but you can be perfect for each other." – Jessica Simpson
76. "Look, you want to know what marriage is really like? Fine. You wake up. She's there. You come back from work. She's there. You fall asleep. She's there. You eat dinner. She's there. You know? I mean, I know that sounds like a bad thing, but it's not." – Ray Romano
77. "Marriage is the highest state of friendship. If happy, it lessens our cares by dividing them, at the same time that it doubles our pleasures by mutual participation." – Samuel Richardson
78. "Being in a long marriage is a little bit like that nice cup of coffee every morning. I might have it every day, but I still enjoy it." – Steven Gaines
79. "Marriage resembles a pair of shears, so joined that they cannot be separated, often moving in opposite directions, yet always punishing anyone who comes between them." – Sydney Smith
Deep Marriage Quotes
80. "A great marriage isn't something that just happens. It's something that must be created." – Fawn Weaver
81. "The real act of marriage takes place in the heart, not in the ballroom or church or synagogue. It's a choice you make, not just on your wedding day, but over and over again, and that choice is reflected in the way you treat your husband or wife." – Barbara De Angelis
82. "Chains do not hold a marriage together. It is threads—hundreds of tiny threads, which sew people together through the years." – Simone Signoret
83. "Marriage—a book of which the first chapter is written in poetry and the remaining chapters in prose." – Beverley Nichols
84. "Marriage is over in an hour, and yet, it takes a lifetime to be really married." – E. Stanley Jones
85. "Marriage is a huge investment of time, of energy, and of emotion. Protect and keep contributing to your investment." – Karen Spencer
86. "The difference between an ordinary marriage and an extraordinary marriage is in giving just a little extra every day, as often as possible, for as long as we both shall live." – Fawn Weaver
87. "The goal in marriage is not to think alike, but to think together." – Robert C. Dodds
88. "Married couples who love each other tell each other a thousand things without talking." – Chinese Proverb
Quotes That Will Make You Value the Sacrament of Marriage
89. "Being married is the nicest thing to be." – Germaine Greer
90. "When there is love in a marriage, there is harmony in the home. When there is harmony in the home, there is contentment in the community. When there is contentment in the community, there is prosperity in the nation. When there is prosperity in the nation, there is peace in the world." – Chinese Proverb
91. "In other relationships, people are different entities, but in marriage, the couple is considered as one. This is what makes marriage a different kind of bond." – Mark McGrann
92. "Marriage has the power to set the course of your life as a whole. If your marriage is strong, even if all the circumstances in your life around you are filled with trouble and weakness, it won't matter. You will be able to move out into the world in strength." – Timothy Keller 
93. "Marriage provides the solace of worked-on friendship and the joy of being known profoundly." – Imogen Stubbs
Sweet Marriage Quotes to Show Your Husband How Much You Appreciate Him
94. "In terms of my marriage, you know, falling in love with my husband was by far the best thing that's ever happened to me." – Caroline Kennedy
95. "My husband has made me laugh, wiped my tears, hugged me tight, watched me succeed, seen me fail, kept me strong. My husband is a promise that I will have a friend forever." – Anonymous
96. "My husband is my best friend, my greatest support, my biggest comfort, my strongest motivation, my truest smile, my deepest love, my favorite, my forever. He has me, entirely." – Anonymous
97. "I have a best friend as a husband, and he is my number one supporter. He's a family man, and he's always giving back to God. That is what makes him a beautiful man. We're not perfect by any means, but that makes us beautiful as well. We're not afraid to say we're not perfect. We have our disagreements, but that comes along with marriage." – Tamera Mowry
Marriage Quotes for Her That Display Your Affection and Adoration
98. "When we got married, I told my wife, 'If you leave me, I'm going with you.' And she never did." – James Fineous McBride
99. "You gave everything since we got married and never complained in return. So, here is to my sweetest wife, you are my angel, my life!" – Anonymous
100. "I always remember the day we were married and feel that same joy in my heart once again. My heart loves you dearly and I do not know what I would do without you. I am very grateful that you are a part of me. I love you so much, my beautiful wife." – Anonymous
101. "After marrying you, I cannot ask anything from God anymore because you are my answered prayer, lovely wife." – Anonymous
Marriage Quotes That Will Guide You in Your Union
102. "If there is such a thing as a good marriage, it is because it resembles friendship rather than love." – Michel de Montaigne
103. "No one can go back and change how it started, but a new future for any marriage can begin the moment one person begins to invest in it." – Fawn Weaver
104. "Every good relationship, especially marriage, is based on respect. If it's not based on respect, nothing that appears to be goodwill last very long." – Amy Grant
105. "The first time you marry for love, the second for money, and the third for companionship." – Jacqueline Kennedy Onassis
106. "A good marriage is one where each partner secretly suspects they got the better deal." – Anonymous
107. "Don't ever stop dating your wife, and don't ever stop flirting with your husband." – Anonymous
108. "Success in marriage does not come merely through finding the right mate, but through being the right mate." – Barnett R. Brickner
109. "Marriage is another momentous life change. Choose right, and it might be the most positive decision you ever make." – Patrick Foley
110. "When marrying, ask yourself this question: do you believe that you will be able to converse well with this person into your old age? Everything else in marriage is transitory." – Friedrich Nietzsche
111. "The man who puts into the marriage only half of what he owns will get that out." – Ronald Reagan
112. "Your marriage is a glorious bond but don't take it as an easy task. It is meant to be worked upon similar to all of your other relationships." – Raymond Eido
113. "A strong marriage rarely has two people strong at the same time. It is a husband and wife who take turns being strong for each other at the moment the other is weak." – Ashley Willis
114. "In a happy marriage, it is the wife who provides the climate, the husband the landscape." – Gerald Brenan
115. "People stay married because they want to, not because the doors are locked." – Paul Newman
116. "Love is a flower which turns into fruit at marriage." – Finnish Proverb
Quotes on Marriage That You Can Learn From the Bible
117. "So they are no longer two, but one flesh. Therefore, what God has joined together, let no one separate." – Matthew 19:6
118. "For husbands, this means love your wives just as Christ loved the church. He gave up His life for her." – Ephesians 5:25
119. "Be devoted to one another in love. Honor one another above yourselves." – Romans 12:10
120. "Two are better than one because they have a good return for their labor. If either of them falls down, one can help the other up. But pity anyone who falls and has no one to help them up. Also, if two lie down together, they will keep warm. But how can one keep warm alone?" – Ecclesiastes 4:9
121. "He who finds a wife finds what is good and receives favor from the Lord." – Proverbs 18:22
Funny Marriage Quotes That Will Have You Laughing
122. "Marriage is not just spiritual communion, it is also remembering to take out the trash." – Joyce Brothers
123. "Marriage is like trading in the adoration of many for the sarcasm of one." – Mae West
124. "By all means, marry. If you get a good wife, you'll become happy. If you get a bad one, you'll become a philosopher." – Socrates
125. "An archaeologist is the best husband a woman can have. The older she gets, the more interested he is in her." – Agatha Christie
126. "To keep your marriage brimming with love in the loving cup, whenever you're wrong, admit it. Whenever you're right, shut up." – Ogden Nash
127. "Marriage is a wonderful institution, but who wants to live in an institution?" – Groucho Marx
128. "It is a truth universally acknowledged that a single man in possession of a good fortune must be in want of a wife." – Jane Austen
129. "If you want to sacrifice the admiration of many men for the criticism of one, go ahead, get married." – Katharine Hepburn
130. "There's only one way to have a happy marriage, and as soon as I learn what it is, I'll get married again." – Clint Eastwood
131. "Bachelors know more about women than married men. If they didn't, they'd be married too." – H.L. Mencken
Also read: Funny Quotes, Famous Quotes
Hilarious and Relatable Quotes on the Things You'll Encounter in Marriage
132. "Keep your eyes wide open before marriage. Half shut afterward." – Benjamin Franklin
133. "I love being married. It's so great to find that one special person you want to annoy for the rest of your life." – Rita Rudner
134. "My most brilliant achievement was my ability to be able to persuade my wife to marry me." – Winston Churchill
135. "For marriage to be a success, every woman and every man should have her and his own bathroom. The end." – Catherine Zeta-Jones
136. "Marriage—a bond between a person who never remembers anniversaries and another who never forgets them." – Ogden Nash
137. "Husband and wife relationships are like the relationship of Tom and Jerry. Though they are teasing and fighting, but can't live without each other." – Anonymous
138. "I have learned that only two things are necessary to keep one's wife happy. First, let her think she's having her own way. And second, let her have it." – Lyndon B. Johnson
139. "A good marriage would be between a blind wife and a deaf husband." – Michel de Montaigne
140. "Some people ask the secret of our long marriage. We take time to go to a restaurant two times a week. A little candlelight, dinner, soft music, and dancing. She goes Tuesdays. I go Fridays." – Henny Youngman
Did These Marriage Quotes Prepare You for a Lifetime of Love?
Marriage is a sacrament that embodies your love for your partner. It is a way of officially letting everyone know that your relationship is bound under an unbreakable vow. Once you are ready, you commit to a lifetime of love that will power through all the hard times.
Entering marriage can be one of the most overwhelming moments of your life. It is making a promise that whatever life throws at you, you will stay together with your loved one. Being married also means loving your partner no matter what versions of themselves they present.
We hope that these marriage quotes were able to give you insight into what goes into strengthening your relationship. Stay strong and remember that life is much better with someone to love.
Which marriage quote is your favorite? Do you have more quotes to add about married life? Comment your thoughts below!