If you're seeking the best mother and son quotes to commemorate your deep and special bond, this collection is for you!
A mother-son connection is not as simple as you may imagine. Compared to parenting a daughter, raising a son is like a roller coaster ride; they will exhaust all of your energy, but it will be worth it.
This unique bond between a mother and her son is priceless. Their love and care for one another are incomparable.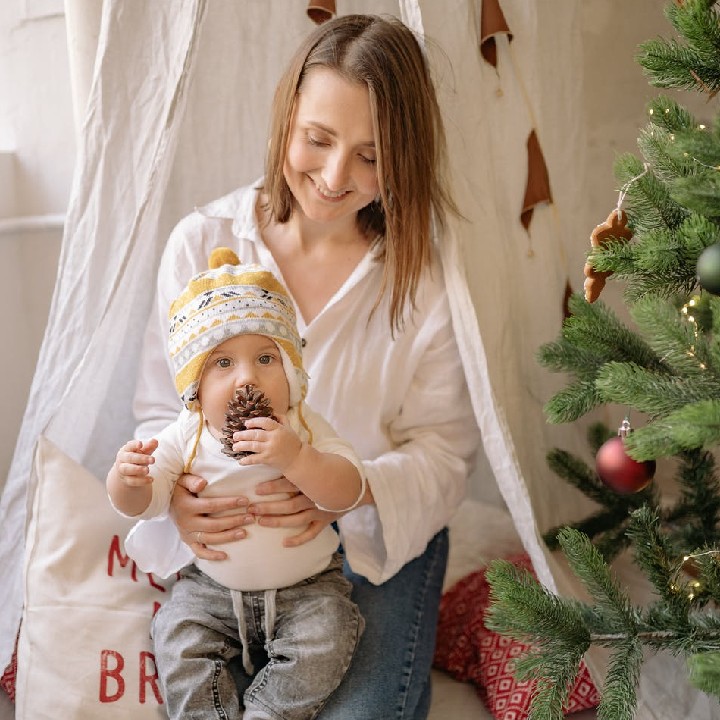 We've gathered these quotes to remind you of your mother's unwavering love, which no other woman can surpass.
Check the complete list below.
And make sure to read these mom quotes and mother-daughter quotes.
Best Mother and Son Quotes
1. "There is an endearing tenderness in the love of a mother to a son that transcends all other affections of the heart." – Washington Irving
2. "There has never been, nor will there ever be, anything quite so special as the love between the mother and a son." – Anonymous
3. "A son is a mother's most precious treasure." – Anonymous
4. "A man loves his sweetheart the most, his wife the best, but his mother the longest." – Irish Proverb
5. "Raising boys has made me a more generous woman than I really am." – Mary Kay Blakely
6. "Sons are the anchors of a mother's life." – Sophocles
7. "To be a mother of a son is one of the most important things you can do to change the world. Raise them to respect women, raise them to stand up for others, raise them to be kind." – Shannon L. Alder
8. "A mother's love doesn't make her son more dependent and timid; it actually makes him stronger and more independent." – Cheri Fuller
9. "No man succeeds without a good woman behind him. Wife or mother, if it is both, he is twice blessed indeed." – Godfrey Winn
10. "Men are what their mothers made them." – Ralph Waldo Emerson
11. "Life has many uncertainties, but what's certain is a mother's love for her son." – Anonymous
12. "Every time I see you, my heart feels like it's going to burst with all my love for you. I want you to know that no matter what age you are, you will always be my little boy. I love you!" – Anonymous
13. "All that I am, or hope to be, I owe to my angel mother." – Abraham Lincoln
14. "You are the beautiful gift that I receive every day. My life is so magical because of you, my dearest son. I love you!" – Anonymous
15. "Maternal love is perhaps the most powerful, positive influence on a son's development and life." – Cheri Fuller
Also read: Baby Quotes, Motherhood Quotes
Famous Mother and Son Quotes
16. "My greatest blessing has been the birth of my son. My next greatest blessing has been my ability to turn people into children of mine." – Maya Angelou
17. "Mother is her son's first god. She must teach him the most important lesson of all—how to love." – T. F. Hodge
18. "Happy is the son whose faith in his mother remains unchallenged." – Louisa May Alcott
19. "Our sons grow and change, sometimes before our eyes, and we can barely keep up with their active, inquisitive natures." – Dr. Gregory L. Jantz
20. "I remember my mother's prayers and they have always followed me. They have clung to me all my life." – Abraham Lincoln
21. "Mothers are inscrutable beings to their sons, always." – A.E. Coppard
22. "Sons may grow into men and grow out of their toys but in the hearts of mothers, they are still their little boys." – Anonymous
23. "You don't raise heroes, you raise sons. And if you treat them like sons, they'll turn out to be heroes, even if it's just in your own eyes." – Walter M. Schirra, Sr.
24. "My mother is my root, my foundation. She planted the seed that I base my life on, and that is the belief that the ability to achieve starts in your mind." – Michael Jordan 
25. "When you look into your mother's eyes, you know that is the purest love you can find on this Earth." – Mitch Albom
26. "Having a child makes you realize the importance of life—narcissism goes out of the window. Heaven on earth is looking at my little boy. The minute he was born, I knew if I never did anything other than being a mom, I'd be fine." – Jenny McCarthy
27. "His little hands stole my heart and his little feet ran away with it." – Anonymous
28. "My mother was the making of me. She was so true, so sure of me; and I felt I had something to live for, someone I must not disappoint." – Thomas Edison
29. "If love is as sweet as a flower, then my mother is that sweet flower of love." – Stevie Wonder
30. "He didn't realize that love as powerful as your mother's for you leaves its own mark." – J.K. Rowling
Also read: Boy Mom Quotes, Proud Mom Quotes
Mom and Son Quotes to Honor Their Special Bond
31. "She loved a boy very, very much—even more than she loved herself." – Shel Silverstein
32. "Little boys can test your patience, run you ragged, and make you want to pull your hair out. But they will also melt your heart with just one look, and make you wonder how you ever existed before them." – Katie Bingham Smith
33. "My mother is not a CIA agent, but she's an Italian mother, and she'd do anything for her son." – Adriano Giannini
34. "You will be his first love, his first friend. You're his momma, and he is your whole world. He is your little boy." – Anonymous
35. "That strong mother doesn't tell her cub, 'Son, stay weak so the wolves can get you.' She says, 'Toughen up, this is the reality we are living in.'" – Lauryn Hill
36. "Don't wait to make your son a great man—make him a great boy." – Anonymous
37. "Sons worship their mothers, seeing them as flawless, almighty beings who spread love and who are able to do anything. That is why the most important lesson that a mother can teach her son is to respect, love, and understand women." – Anonymous
38. "My mother never gave up on me. I messed up in school so much they were sending me home, but my mother sent me right back." – Denzel Washington
39. "To wake up to the sound of my son saying, 'Mama, mama!' It's the best sound ever." – Miranda Kerr
40. "A wise son makes a glad father, but a foolish son is the grief of his mother. A wise son makes a father glad, but a foolish man despises his mother." – The Proverbs of Solomon
41. "No matter how strong, independent, or 'man' you are, the first thing that comes to your mind when you're sick is, 'I wish mom was here.'" – Anonymous
42. "It's a bond stronger than anything else—a son caring for his mother, and a mother loving her son in return!" – Anonymous
43. "Now let me pray to keep you from the perils that will surely come. See, life for you, my prince, has just begun." – Lauryn Hill
44. "When you teach your son, you teach your son's son." – The Talmud
45. "The bond between a mother and son lasts a lifetime. The bond between a mother and son is a special one. It remains unchanged by time or distance. It is the purest love, unconditional and true. It is an understanding of any situation and forgiving of any mistake." – Anonymous
Also read: New Mom Quotes
Quotes About a Mother's Love for Her Son
46. "Son, you will outgrow my lap but never my heart." – Anonymous
47. "I live for my sons. I would be lost without them." – Princess Diana
48. "So there's this boy. He kind of stole my heart. He calls me 'mom.'" – Anonymous
49. "When your lovers and friends desert you, never forget that we are right here to help you pick up the broken pieces of your heart. We will always be here to love you unconditionally. We love you, son." – Anonymous
50. "Divine love is rare to find, and the perfect example of it can be found in the way a mother loves her son." – Anonymous
51. "A mother can do her son a big favor by simply loving him, standing by his side, and having his back in everything he does." – Anonymous
52. "I have a son who is my heart. A wonderful young man, daring and loving and strong and kind." – Maya Angelou
53. "My son is my baby, today, tomorrow, and always. You hurt him, I will hurt you. I don't care if he's 1 day or 50 years old, I will defend and protect him all of my life!" – Anonymous
54. "To my dearest son, I want you to know that forever you will be in my heart no matter the distance. I love you!" – Anonymous
55. "As mothers raising sons, we have the power to change the trajectory of not only our own sons' lives but also of the culture at large." – Melia Keeton Digby
56. "Godspeed, little man. Sweet dreams, little man. Oh, my love will fly to you each night on angel's wings. Godspeed. Sweet dreams." – The Dixie Chicks
57. "No matter how old you become, I'll always hold your hand tenderly—just like how I held it on the day that you were born. I love you, son." – Anonymous
58. "My son is super awesome and I am the lucky one because I get to be his mother." – Anonymous
59. "You're not just my son. You are my reason for living, the love of my life, and the king of my heart. I love you, my dearest son!" – Anonymous
60. "To my dear son, I miss the time when you were a baby. You were as jolly as can be and never shed a tear. I miss reading you story books before bed. And you would say, 'Mom, make it funny in my own version.' I miss singing to you our special song, sitting by my side was where you always wanted to be. I missed your first word, I missed your first step. Now you are in your teenage years. Later in life, you're gonna become a man. My dear son, I'll be your guidance." – Nagella Jean-Baptiste
Sweet Quotes That Display the Love a Mother and Son Have for One Another
61. "You're the best mom a son could ever ask for." – Anonymous
62. "My mom has ears that truly listen, arms that always hold, love that's never-ending, and a heart that is made of gold. I am so blessed to be called her son." – Anonymous
63. "My son reminds me of all the goodness in this world and inspires me to be the greatest version of myself." – Anonymous
64. "Bringing up a daughter, a mother pours a part of her soul. Bringing up a son, she gives him her whole soul." – Anonymous
65. "In some ways, by the time I was 12, 13, she's interacting with me almost like a friend as well as a parent. I didn't always necessarily handle that well. It's not sort of a recipe for ideal parenting. But what I did learn was that unconditional love makes up for an awful lot, and I got that from her." – Barack Obama
66. "Do it right or don't do it at all. That comes from my mom." – Ray Charles
67. "A woman with all sons will be surrounded by handsome men for the rest of her life." – Anonymous
68. "Mothers and sons together are a powerful force to be reckoned with." – Anonymous
69. "A good son will never allow sorrow to befall his mother, and act as if he is an only child that cares—protects when no one dares, serves with his life in return, and most of all find a wife that will love his mother too." – Helen Rebibis Ramos
70. "Being a mom means you need eyes like a hawk, to be fast like a cheetah, have ears and a nose like a dog. Most of all, be protective like a bear." – Anonymous
71. "Mothers are better than the CIA—they know you did it, how you did it, who you did it with, and can hear you trying to hide the evidence." – Anonymous
72. "'Daddy 's a lot nicer than you are Mommy.' That's probably due to all of the extra rest he gets, sweetheart." – Anonymous
73. "Son keeps mother grounded and stronger, while mother gives son an idea of what love is supposed to feel like!" – Anonymous
74. "My hope is to raise my son so he loves himself as fiercely as I love him so that he will refuse to settle for anything less than he deserves." – Anonymous
75. "No one else will ever know the strength of my love for you. After all, you're the only one who knows what my heart sounds like from the inside." – Anonymous
Quotes That Zoom in on How Proud a Mother Is of Her Son's Achievements
76. "Even more than the time when she gave birth, a mother feels her greatest joy when she hears others refer to her son as a wise learned one." – Thiruvalluvar
77. "You make me so proud to be your mother, and I hope that I make you proud to be my son, too. I love you!" – Anonymous
78. "Dear son, you have become everything I asked in a child and more! Your wisdom, your talents, and your sense of humor are forever engraved in my heart! Love you so much!" – Anonymous
79. "You are the Jupiter of my life. Continue to shine my son; I will always be proud of you." – Anonymous
80. "You've been a blessing from the start. I love you, son, with all my heart." – Anonymous
81. "To my son, never forget that I love you. Life is filled with hard times and good times. Learn from everything you can. Be the man I know you can be." – Anonymous
82. "The most important mark I will leave on this world is my son." – Sarah Shahi
83. "Sometimes, when I need a miracle, I look into my son's eyes, and realize I've already created one." – Anonymous
84. "I adore his smile, I cherish his hugs, I admire his heart. But most of all I love that he is my son." – Anonymous
85. "Sometimes you may be naughty, but mostly you are nice. Sometimes you may be naive, but mostly you are wise. Regardless of all these, sometimes, there is one thing that is always. It is my love for you, which will keep growing day after day." – Anonymous
86. "Maybe, destiny and fate could have given you better parents than us. But nothing could have given us a better son than you. I love you, son, you're the best." – Anonymous
87. "Neither is your dad a king nor am I a queen. But you, our dear son, have turned out to be nothing less than a handsome and charismatic prince. We love you." – Anonymous
88. "My son! I closed my eyes for a moment, and suddenly a man stood where my boy used to be. I may not be able to carry you in my arms, but I will always carry you in my heart. You have given me so many reasons to be proud of the man you have become, but the proudest moment for me is telling others that you are my son. I love you now and forever." – Anonymous
89. "My mother said to me, 'If you are a soldier, you will become a general. If you are a monk, you will become the Pope.' Instead, I was a painter and became Picasso." – Pablo Picasso
90. "I'm so blessed to have a son that's so brilliant and strong. You have a good heart, and I know that you will go places. I love you, son! Remember that I'm always here to support you." – Anonymous
Quotes Expressing a Son's Appreciation for His Mother's Devotion and Sacrifice
91. "All I am I owe to my mother." – George Washington
92. "Happy Mother's Day to someone who carried me for 9 months physically and for 29 years financially." – Anonymous
93. "There's no way I can pay you back, but the plan is to show you that I understand: you are appreciated." – Tupac Shakur
94. "You may have tangible wealth untold; caskets of jewels and coffers of gold. Richer than I can ever be. I had a mother who read to me." – Strickland Gillilan
95. "My mom was the person that I most looked up to for her point of view, her humor." – Ben Stiller
96. "Everything I am and continue to strive to be is because of you." – Justin Timberlake
97. "Moms are as relentless as the tides. They don't just drive us to practice, they drive us to greatness." – Steve Rushin
98. "And of course, as a son I would say this, she was the best mum in the world. She smothered us with love, that's for sure." – Prince Harry
99. "Every man looks for a girlfriend that has his mother's qualities." – Anonymous
100. "Dear mom, because of you, I am the man I am today. Thank you. I love you." – Anonymous
101. "She's the example I live my life by without realizing the consequences. And that, for me, is the most gangster human being you can shape yourself by." – Trevor Noah
102. "Twenty years on I still feel the love she gave us and that is testament to her massive heart and her amazing ability to be a great mother." – Prince William
103. "They used to say, 'Oh, he's just his mother's son,' as a way of dismissing me,' And every time I'd say, 'Oh, yes, thank you! I'm so proud of that.'" – Justin Trudeau
104. "I attribute all my success in life to the moral, intellectual, and physical education I received from her." – George Washington
105. "A mother is the truest friend we have, when trials, heavy and sudden, fall upon us; when adversity takes the place of prosperity; when friends who rejoice with us in our sunshine, desert us when troubles thicken around us, still will she cling to us, and endeavor by her kind precepts and counsels to dissipate the clouds of darkness, and cause peace to return to our hearts." – Washington Irving
Quotes From Mothers to Their Sons 
106. "You are not just a son to me. You're my life, my soul, my heart, and most of all, the reason for my existence." – Anonymous
107. "Son, I love you and cannot imagine life without you." – Anonymous
108. "Of course, my son has been the center of my life and will always be the center of my love. When he was young, I was the rock in his life. Now that I am old, he is the rock in my life." – Hyacinth Mottley
109. "You can be naughty at times, but you are mostly sweet and nice. Never lose your kindness and your compassion for others. In this oftentimes cruel world, we need more nice guys like you! Keep making us proud, son!" – Anonymous
110. "And she loves this little boy more than life itself, she calls him 'son' and now, he is her hero." – Anonymous
111. "A son is a love that lasts a lifetime; my son is my heart and everything. If my son is happy, then I am happy." – Anonymous
112. "I've tried and failed at many things in life, but I will never stop giving 100% being the best mom for my son." – Anonymous
113. "You are loved for the boy you are, the man you will become, and the precious son you will always be." – Anonymous
114. "Yet now in my arms, I was holding a helpless baby boy who would grow into a man. I cannot imagine that soft little face one-day having whiskers." – Rhonda Stoppe
115. "The best parent, in me, you may not have seen. But the best son, you have always been. Having you as my son is the only way, I'd want to live my life again to this very day. I love you, son." – Anonymous
116. "I loved you before I met you. I felt every move you made. You changed my life in a big way and the best way possible. You are the bone of my bones and the blood of my blood. You grew right under my heart and in it. You are my son." – Anonymous
117. "Even if you have your own life now, I have never stopped praying for your safety, stability, health, and happiness. I pray for your success in all aspects of your life. I know that you can do anything you set your mind on, but it's good to know that you have the full backing of a mother's prayers! I love you, son." – Anonymous
118. "The best gifts in the world are not always wrapped in boxes. They also come in the form of loving sons like you." – Anonymous
119. "A son is a mother's blessing and her first love. I love you more and more with each passing day. Thank you for being you, my son!" – Anonymous
120. "Being the only woman in this world who can love you this much and no matter what your future wife will say, I will love you just a bit more than she ever can, I have a few things to tell you, to help you along the way and hopefully guide you through this life even after I'm gone." – Anonymous
Interesting Quotes on a Mother's Role in Her Son's Future
121. "There is no bigger pride for a mother than knowing she raised an independent, happy and strong son, ready to conquer the world." – Anonymous
122. "The sooner you treat your son as a man, the sooner he will be one." – John Dryden
123. "My son. I wish you the strength to face challenges with confidence, along with the wisdom to choose your battles carefully. I wish you adventure on your journey, and may you always stop to help someone along the way, listen to your heart and take risks carefully. Remember how much you are loved. I am so proud of you!" – Anonymous
124. "Giving your son a skill is better than giving him one thousand pieces of gold." – Anonymous
125. "I love my son more than anything. I will do whatever it takes to make sure he is raised the right way." – Anonymous
126. "I constantly go between wanting you to be my baby forever, and being excited about all the amazing things you'll do in this life." – Anonymous
127. "My father died when I was 7, leaving a widow and 5 sons, ranging in age from 5 to 17. My mother was the most highly disciplined and hardest working person I have ever known, and this, combined with her love and gentleness, enabled her to make a success of each of her children." – Arthur Lewis
128. "I just want you to be bold and brave in life. Live your life to the fullest. I don't want you to regret anything when you're old and gray. I love you son!" – Anonymous
129. "A man who treats his woman like a princess is proof that he has been born and raised in the arms of a queen." – Anonymous
130. "When the road gets tough, just keep going. You are made of tough stuff, and you will easily overcome all your challenges. I believe in you, sweetie!" – Anonymous
131. "As the mother of a son, I do not accept that alienation from me is necessary for his discovery of himself. As a woman, I will not cooperate in demeaning womanly things so that he can be proud to be a man. I like to think the women in my son's future are counting on me." – Letty Cottin Porgrebin
132. "I can predict your future; it's way too easy. You'll be a handsome man, very fine and classy. You will soar to new heights, not just because you are my son but because from your heart, you are a lovely person. Your life will be perfect, just as it is now—you have no idea that I love you and how." – Anonymous
133. "I believe in you, my son. I believe that you'll be the luckiest person in this world because I have worked my whole life in bringing the best out of you. I love you with all my heart!" – Anonymous
134. "My son, live your life to the fullest. Spread your wings and fly high up in the air. You can achieve much greater things in your life because you're my son, and I have put my trust in You! I love you son." – Anonymous
135. "A good mother knows if her son becomes a soldier, he will be a general." – Anonymous
Quotes About a Mom's Overflowing Happiness for Having a Great Son
136. "I cannot be more grateful for the things that I have because I love my son and I have him." – Anonymous
137. "Never has it been more apparent that the days of my baby boy's childhood are fleeting." – Anonymous
138. "No matter how old you get, you will always have my hand to hold. I will always be here to give you the support that you need. I love you, son." – Anonymous
139. "Mother gives her hand to a son only for a while, and she presents him her heart for life." – Anonymous
140. "A mother is the first love of her son, and a son is a whole world for a mother." – Anonymous
141. "I love my son and he makes me proud and brings me happy whenever he's around me." – Anonymous
142. "I will always be your number one supporter for I care for you the most in this life of ours." – Anonymous
143. "Let your boys test their wings. They may not be eagles, but that doesn't mean they shouldn't soar free." – C.J. Milbrandt
144. "To a mother, a son is never a fully grown man; and a son is never a fully grown man until he understands and accepts this about his mother." – Anonymous
145. "Only one woman is able to love a man more than she loves herself. It's his mother." – Anonymous
146. "A son is the only man who can complete his mother`s womanhood." – Anonymous
147. "It doesn't matter how old a son is. Even big and strong, he is always a small boy for his mother." – Anonymous
148. "Whenever I look at you, I am reminded that I was able to produce something good in this world. You make me so proud of all that you achieved and will achieve. I love you, son!" – Anonymous
149. "My son's the most precious thing to me; he's changed me from being selfish to selfless." – Ricardo Antonio Chavira
150. "Sometimes a mother can think that her son could get a better mommy. But she knows for sure that she knows that there doesn't exist a better son." – Anonymous
Quotes About a Son Being a Source of Strength for His Mother
151. "Her love for her family and her faith in God somehow gave her the strength not only to go on but to love life without bitterness and instill in all of us a gratitude for every day we have together." – Stephen Colbert
152. "You've been a wonderful blessing from the very start. I love you with all my heart, dearest son." – Anonymous
153. "A son makes love stronger, days shorter, nights longer, bankroll smaller, home happier, clothes shabbier, the past forgotten and the future worth living for." – Anonymous
Eye-Opening Quotes on How Moms and Sons Can Face and Overcome Challenges Together
154. "When I was in great sadness from life's hardships, all I needed to see was my son's smile. Caring for him as my daily routine has helped me become a happy person and mother. My son is my hero." – Anonymous
155. "What greater aspiration and challenge are there for a mother than the hope of raising a great son or daughter?" – Rose Kennedy
156. "Never forget that I love you. Life has its ups and downs, but I know you will be able to overcome them with your head held high. I believe in the man that you can be, son. I love you!" – Anonymous
157. "I understand if you feel like I'm always out to ruin your life. I know that you hate me sometimes because I don't agree with your decisions. But I want you to know that I do it not to make your life hell. I do it because I love you and only want the best for you." – Anonymous
158. "No mother wants to hear her son say he's gay. Those two words rip the picture of a daughter-in-law and grandchildren into pieces. I felt sorry for my mom and wanted her to know everything was going to be alright. But then she said, 'I don't really care, Johnny, as long as I know that you are going to be happy.'" – Johnny Weir
Quotes to Help You Keep a Strong Mother and Son Connection
159. "A son will always need his mom. Even if he has a wife and children, his mother's hugs will always keep him warm." – Anonymous
160. "A mother has to think twice, once for herself and once for her child." – Sophia Loren
161. "My mother gave me the greatest gift anyone could give another person: she believed in me." – Anonymous
162. "I listen to my mom, and that keeps me out of trouble. I'm a good son." – Anonymous
163. "Being a mother to a little boy and helping him discover the world is one of the greatest experiences in a woman's life, which makes objective goals dull in comparison. The connection between a mother and her son opens the gate to a new world of wonder and love." – Anonymous
164. "Sons believe that their mothers are flawless people and to discover; otherwise, it is crushing. Every son knows that his mother wants the best for him; that is why he trusts her completely and irrevocably." – Anonymous
165. "The best love in the world is the love of a man. The love of a man who came from your womb, the love of your son!" – C.JoyBell C
166. "My day starts with my son and finishes with my son, and in between, I get to do everything else." – Anonymous
167. "My son, you are the reason that I am living today. You're my world. I have been struggling for a long in my life to provide you comfort, and I'll always be doing the same for you till my last. I love you!" – Anonymous
168. "To have a son means to have a protector, a buddy, a support system, and to live out one of life's greatest adventures!" – Anonymous
169. "Nothing can be more important to a mother than her son's welfare, and nothing can be more precious than a mother's love for her son." – Anonymous
170. "Mother—that was the bank where we deposited all our hurts and worries." – Anonymous
171. "I will be there for you all the time and be that pillar of strength that you can always rely on to support you through life. I love you, dear son." – Anonymous
172. "The love between a mother and son is forever." – Anonymous
Quotes That Encourage Sons to Appreciate Their Mothers Before It's Too Late
173. "Happy the boy whose mother is tired of talking nonsense to him before he is old enough to know the sense of it." – Augustus Hare
174. "You may take offense at your mother. But always remember: your mother is the only woman who will love you in spite of all your disadvantages." – Anonymous
175. "We almost lost my mom to cancer 10 years ago—she survived. Every day we're a grateful family to have her and all our loved ones around us." – Dwayne Johnson
176. "A man never sees all that his mother has been to him until it's too late to let her know that he sees it." – W. D. Howells
177. "'I know you have your own life,' his mother said to his voicemail. 'I was just hoping to be part of it for a few hours.'" – Maggie Stiefvater
Short Mother and Son Quotes
178. "Mother is the main pillar of her son's future." – Anonymous
179. "You are my sonshine." – Anonymous
180. "You are my son, my moons, my stars." – Anonymous
181. "Only a mother is able to teach her son how to love." – Anonymous
182. "What an honor it is to be your son." – Anonymous
183. "My alarm clock wears cute jammies and smiles at me when I wake up." – Anonymous
184. "The only man who has stolen my heart is my son." – Sandra Bullock
185. "If at first, you don't succeed, try doing it the way mom told you in the beginning." – Anonymous
186. "First my mother, forever my friend." – Anonymous
187. "He who can be a good son will be a good father." – Anonymous
188. "Superheroes are often disguised as sons." – Anonymous
189. "A mother's love will always be imprinted on the heart of a son." – Anonymous
190. "A boy's best friend is his mother." – Joseph Stefano
191. "Happiness is mother and son time." – Anonymous
192. "Wherever my son will be, there my love will be." – Anonymous
Funny Quotes About Mother and Son Relationships
193. "My son makes me smile when he stands up for what he believes in, even if it's his right to have a second portion of dessert." – Anonymous
194. "My kids call it 'yelling' when I raise my voice. I call it motivational speaking for the selective listener." – Anonymous
195. "When your mom's voice is so loud, even the neighbors brush their teeth and get dressed." – Anonymous
196. "My mother never saw the irony in calling me a son-of-a-bitch." – Jack Nicholson
197. "Of all the animals, the boy is the most unmanageable." – Plato
198. "The father is always a Republican toward his son, and his mother's always a Democrat." – Anonymous
199. "Nothing is really lost until your mom can't find it." – Anonymous
200. "My nickname is Mom, but my full name is 'Mom, mom, mom, mom." – Anonymous
201. "A boy is the truth with dirt on his face, beauty with a cut on his fingers, wisdom with bubble gum in his hair, and the hope of the future with a frog in his pocket." – Anonymous
202. "My mother carried me for 10 months. I asked her, 'Mother, you had an extra month, why didn't you make me a beautiful face?' And mother told me, 'My son, I was busy making your beautiful hands and heart.'" – Mstislav Rostropovich
More Mom and Son Quotes You Don't Want to Miss
203. "I don't want my son to follow in my footsteps. I want him to walk the path next to me and go further than I could have ever dreamed." – Anonymous
204. "Mother, dearest mother, no other woman compares to you. You were strong in the darkest hour and you showed me the strength to achieve victory. So at this moment my victories and achievements belong to you." – Mark Frank
205. "Happiness is when you realize your son has turned out to be a good person." – Anonymous
206. "To my dearest son, never forget that I love you and that I will always have your back. Whatever will come your way, know that you will always have my guidance and support. I love you!" – Anonymous
207. "Your son will hold your hand for a little while but he will hold your heart for a lifetime." – Anonymous
208. "It doesn't matter what problems follow a man; he always knows that he is the best for her mom." – Anonymous
209. "I'm thankful for my son's laughter. It's the sound of all that's right in the world." – Anonymous
210. "Holding my mother's ashes in my hand. A thunder of pain smashes in my heart. The beauty of her smile always allowed me to go the extra mile. As thoughts pile up in my mind, the sound of her voice brings comfort. Even though she is gone, she taught me how to be strong. I am thinking of the day you were taken. A son's memories shattered in silence. But your life is a beacon for my soul." – Mark Frank
How Do You Spend Your Mother-Son Bonding Time?
The first woman in a man's life is his mother. She is his first kiss, first hug, and first love. This makes her unique, and no one can ever exceed her love and sacrifice for her son.
No matter how difficult the circumstances, our mother is always there to support and care for us. She always finds a way to keep up with her son, no matter how active and mischievous he is. Even on ordinary, mundane days, this special bond is worth celebrating.
Our mother is the most devoted person who will always be one step behind you when you look back. We hope that these mother and son quotes were able to help you appreciate how fortunate you are to have such a lovely woman in your life.
Which of these mother and son quotes bring back memories of your happy childhood? We'd love to hear from you, so comment down below!