If you're feeling like a failure and don't know what to do to keep moving forward in life, these motivational quotes can help you.
Life is too cruel and challenging, so it is sometimes difficult to continue on. We get so discouraged that we feel like the world will cave down on us at times. But, this should not deter you from continuing because problems fade, but motivation lasts.
Motivation is your reason or driving force that pushes you to keep going. Together with perseverance and determination, it can help you make the most of your day when you face failure or stress. Check out our list of quotes to help you be more productive and focused than ever before!
Start reading here.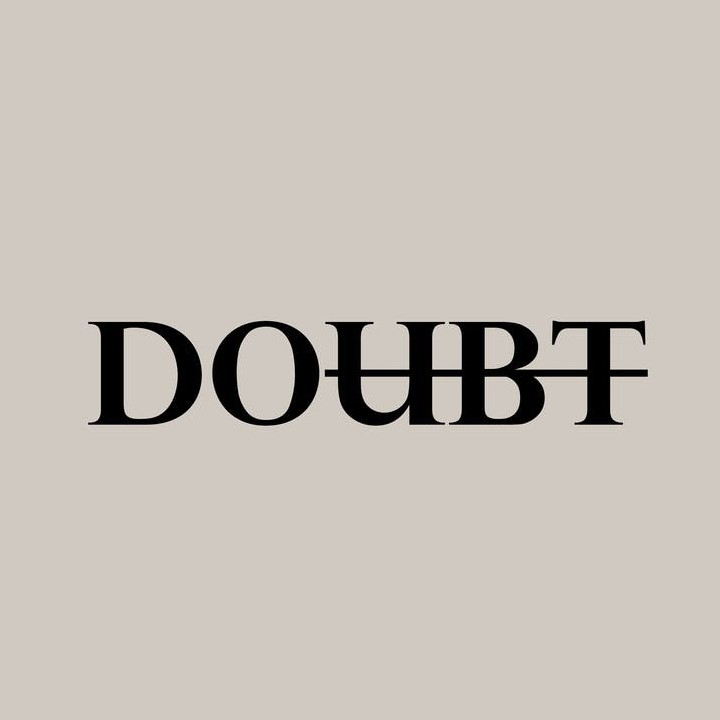 And don't miss out these inspirational quotes and encouraging quotes.
Best Motivational Quotes
1. "It always seems impossible until it's done." – Nelson Mandela
2. "Stay away from those people who try to disparage your ambitions. Small minds will always do that, but great minds will give you a feeling that you can become great too." – Mark Twain
3. "Things work out best for those who make the best of how things work out." – John Wooden
4. "Set your goals high, and don't stop till you get there." – Bo Jackson
5. "Your life does not get better by chance, it gets better by change." – Jim Rohn
6. "The secret of getting ahead is getting started." – Mark Twain
7. "All our dreams can come true if we have the courage to pursue them." – Walt Disney
8. "The pessimist sees difficulty in every opportunity. The optimist sees opportunity in every difficulty." – Winston Churchill
9. "I wouldn't be where I am now if I didn't fail―a lot. The good, the bad, it's all part of the success equation." – Mark Cuban
10. "Only I can change my life. No one can do it for me." – Carol Burnett
11. "You can never quit. Winners never quit, and quitters never win." – Ted Turner
12. "You always have to give 100%, because if you don't, someone, someplace, will give 100% and will beat you when you meet." – Ed Macauley
13. "You learn more from failure than from success. Don't let it stop you. Failure builds character." – Anonymous
14. "Good things come to people who wait, but better things come to those who go out and get them." – Anonymous
15. "Don't limit yourself. Many people limit themselves to what they think they can do. You can go as far as your mind lets you. What you believe, remember, you can achieve." – Mary Kay Ash
Famous Motivational Quotes
16. "I play to win, whether during practice or a real game." – Michael Jordan
17. "It might not be easy but it'll be worth it." – Anonymous
18. "Don't stop when you are tired. Stop when you are done." – Anonymous
19. "Make your fear of losing your greatest motivator." – Anonymous
20. "We are what we repeatedly do. Excellence, then, is not an act, but a habit." – Aristotle
21. "If something is important enough, even if the odds are stacked against you, you should still do it." – Elon Musk
22. "In order to succeed, we must first believe that we can." – Nikos Kazantzakis
23. "Even if you fall on your face, you're still moving forward." – Victor Kiam
24. "When you reach the end of your rope, tie a knot in it and hang on." – Franklin D. Roosevelt
25. "You cannot change your destination overnight, but you can change your direction overnight." – Jim Rohn
26. "I hated every minute of training, but I said, 'Don't quit. Suffer now and live the rest of your life as a champion.'" – Muhammad Ali
27. "You were not born a winner, and you were not born a loser. You are what you make yourself to be." – Lou Holtz
28. "It's hard to beat a person who never gives up." – Babe Ruth
29. "When we strive to become better than we are, everything around us becomes better too." – Paulo Coelho
30. "Setting goals is the first step in turning the invisible into the visible." – Tony Robbins
Also read: Famous Quotes
Super Motivational Quotes to Keep the Fire Inside You Burning
31. "The best way to predict your future is to create it." – Abraham Lincoln
32. "Motivation is what gets you started. Habit is what keeps you going." – Jim Ryun
33. "You must do the kind of things you think you cannot do." – Eleanor Roosevelt
34. "Words can inspire, thoughts can provoke, but only action truly brings you closer to your dreams." – Brad Sugars
35. "The big secret in life is that there is no big secret. Whatever your goal, you can get there if you're willing to work." – Oprah Winfrey
36. "Some people think that if their opponent plays a beautiful game, it's okay to lose. I don't. You have to be merciless." – Magnus Carlsen
37. "Forget mistakes. Forget failure. Forget everything except what you're going to do now and do it. Today is your lucky day." – Will Durant
38. "The same boiling water that softens the potato hardens the egg. It's what you're made of. Not the circumstances." – Anonymous
39. "Good, better, best. Never let it rest. 'Til your good is better and your better is best." – St. Jerome
40. "Magic is believing in yourself. If you can make that happen, you can make anything happen." – Johann Wolfgang Von Goethe
41. "Don't be afraid to give up the good to go for the great." – John D. Rockefeller
42. "Ever tried. Ever failed. No matter. Try Again. Fail again. Fail better." – Samuel Beckett
43. "If you want to conquer fear, don't sit home and think about it. Go out and get busy." – Dale Carnegie
44. "Knowing is not enough; we must apply. Willing is not enough; we must do." – Johann Wolfgang von Goethe
45. "Don't settle for average. Bring your best to the moment. Then, whether it fails or succeeds, at least you know you gave all you had." – Angela Bassett
Also read: Strong Women Quotes
Deep Motivational Quotes
46. "Change your life today. Don't gamble on the future, act now, without delay." – Simone de Beauvoir
47. "No matter how many goals you have achieved, you must set your sights on a higher one." – Jessica Savitch
48. "The most dangerous poison is the feeling of achievement. The antidote is to, every evening, think what can be done better tomorrow." – Ingvar Kamprad
49. "Whatever you want in life, other people are going to want it too. Believe in yourself enough to accept the idea that you have an equal right to it." – Diane Sawyer
50. "When one door of happiness closes, another opens, but often we look so long at the closed door that we do not see the one which has been opened for us." – Helen Keller
51. "It is only when we take chances when our lives improve. The initial and the most difficult risk that we need to take is to become honest." – Walter Anderson
52. "If you are not willing to risk the usual you will have to settle for the ordinary." – Jim Rohn
53. "A creative man is motivated by the desire to achieve, not by the desire to beat others." – Ayn Rand
54. "Where there is a will, there is a way. If there is a chance in a million that you can do something, anything, to keep what you want from ending, do it. Pry the door open or, if need be, wedge your foot in that door and keep it open." – Pauline Kael
55. "If you want to reach a goal, you must see yourself reaching it in your own mind before you actually arrive at your goal." – Zig Ziglar
Positive Motivational Quotes That Will Help Improve Your Mindset
56. "A negative mind will never give you a positive life." – Anonymous
57. "Forget your excuses. You either want it bad or don't want it at all." – Anonymous
58. "Be positive and trust the timing of everything. Just because it's not happening right now doesn't mean it never will. Stay patient." – Anonymous
59. "I have not failed. I've just found 10,000 ways that won't work." – Thomas A. Edison
60. "I didn't get there by wishing for it, but by working for it." – Estee Lauder
61. "Nothing can stop the man with the right mental attitude from achieving his goal. Nothing on earth can help the man with the wrong attitude." – Thomas Jefferson
62. "Never stop doing your best just because someone doesn't give you credit." – Kamari Lyrikal
63. "If you want to fly give up everything that weighs you down." – Buddha
64. "Very little is needed to make a happy life; it is all within yourself, in your way of thinking." – Marcus Aurelius
65. "Become a possibilitarian. No matter how dark things seem to be or actually are, raise your sights and see possibilities―always see them, for they're always there." – Normal Vincent Peale
66. "Act as if what you do makes a difference. It does." – William James
67. "Your mind is powerful. When you fill it with positive thoughts your whole world will change." – Anonymous
68. "If people are doubting how far you can go, go so far that you can't hear them anymore." – Michele Ruiz
69. "Attitude is a choice. Happiness is a choice. Optimism is a choice. Kindness is a choice. Giving is a choice. Respect is a choice. Whatever choice you make, makes you. Choose wisely." – Roy T. Bennett
70. "Work hard for what you want because it won't come to you without a fight. You have to be strong and courageous and know that you can do anything you put your mind to. If somebody puts you down or criticizes you, just keep on believing in yourself and turn it into something positive." – Leah LaBelle
Motivational Quotes About Tough Times and How to Get Through Them
71. "The hard days are what make you stronger." – Aly Raisman
72. "The greater the difficulty, the more the glory in surmounting it." – Epicurus
73. "When the pain of an obstacle is too great, challenge yourself to be stronger." – Anonymous
74. "It's not whether you get knocked down, it's whether you get back up." – Vince Lombardi
75. "Getting over a painful experience is much like crossing the monkey bars. You have to let go at some point in order to move forward." – C.S. Lewis
76. "Never giving up and pushing forward will unlock all the potential we are capable of." – Christy Borgeld
77. "You have to fight through some bad days to earn the best days of your life." – Anonymous
78. "Never complain about your troubles; they are responsible for more than half of your income." – R. Updegraff
79. "It gets easier. Every day it gets a little easier. But you gotta do it every day; that's the hard part." – Bojack Horseman
80. "Finish each day and be done with it. You have done what you could. Some blunders and absurdities no doubt crept in; forget them as soon as you can. Tomorrow is a new day. You shall begin it serenely and with too high a spirit to be encumbered with your old nonsense." – Ralph Waldo Emerson
Quotes to Motivate You to Make Significant Changes in Your Life
81. "Change is painful, but nothing is as painful as staying stuck somewhere you don't belong." – Mandy Hale
82. "You're off to great places! Today is your day! Your mountain is waiting, so get on your way!" – Dr. Seuss
83. "If you do what you always did, you will get what you always got." – Anonymous
84. "The difference between who you are and who you want to be is what you do." – Anonymous
85. "You can waste your lives drawing lines. Or you can live your life crossing them." – Shonda Rhimes
86. "If you don't like the road you're walking, start paving another one." – Dolly Parton
87. "You don't need to see the whole staircase, just take the first step." – Martin Luther King Jr.
88. "If you don't get out of the box you've been raised in, you won't understand how much bigger the world is." – Angelina Jolie
89. "If you don't design your own life plan, chances are you'll fall into someone else's plan and guess what they have planned for you? Not much." – Jim Rohn
Motivational Quotes That Will Keep You Going Despite Failure
90. "You may be disappointed if you fail, but you'll be doomed if you don't try." – Beverly Sills
91. "You can't let your failures define you. You have to let your failures teach you." – Barack Obama
92. "Falling down is how we grow. Staying down is how we die." – Brian Vaszily
93. "Stop being afraid of what could go wrong, and start being excited about what could go right." – Tony Robbins
94. "It is impossible to live without failing at something unless you live so cautiously that you might as well not have lived at all―in which case, you fail by default." – J.K. Rowling
95. "Defeat is a state of mind; no one is ever defeated until defeat is accepted as a reality." – Bruce Lee
96. "Our greatest glory is not in never falling, but in rising every time we fall." – Confucius
Motivational Quotes to Help You Be More Productive at Work
97. "The expert in anything was once a beginner." – Helen Hayes
98. "There may be people that have more talent than you, but there's no excuse for anyone to work harder than you." – Derek Jeter
99. "Opportunity is missed by most people because it is dressed in overalls and looks like work." – Thomas Edison
100. "Your work is going to fill a large part of your life, and the only way to be truly satisfied is to do what you believe is great work. And the only way to do great work is to love what you do." – Steve Jobs
101. "Concentrate all your thoughts upon the work in hand. The sun's rays do not burn until brought to a focus." – Alexander Graham Bell
102. "Goal setting is the secret to a compelling future." – Tony Robbins
103. "Work hard, be kind, and amazing things will happen." – Conan O'Brien
104. "You cannot plow a field by turning it over in your mind. To begin, begin." – Gordon B. Hinckley
105. "Work hard and don't give up hope. Be open to criticism and keep learning. Surround yourself with happy, warm, and genuine people." – Tena Desae
106. "Your talent determines what you can do. Your motivation determines how much you're willing to do. Your attitude determines how well you do it." – Lou Holtz
Motivational Quotes About Success
107. "I never dreamed about success. I worked for it." – Estée Lauder
108. "Action is the foundational key to all success." – Pablo Picasso
109. "Success is the sum of small efforts, repeated." – R Collier
110. "Your positive action combined with positive thinking results in success." – Shiv Khera
111. "No one is to blame for your future situation but yourself. If you want to be successful, then become 'Successful.'" – Jaymin Shah
112. "If you want to succeed, you should strike out on new paths rather than travel the worn paths of accepted success." – John Rockefeller
113. "Successful people are not gifted; they just work hard, then succeed on purpose." – G.K. Nielson
114. "Success is not final; failure is not fatal: it is the courage to continue that counts." – Winston S. Churchill
115. "Work hard in silence, let your success be the noise." – Frank Ocean
116. "Success is no accident. It is hard work, perseverance, learning, studying, sacrifice and most of all, love of what you are doing or learning to do." – Pele
117. "Nothing succeeds like success. Get a little success, and then just get a little more." – Maya Angelou
118. "Develop success from failures. Discouragement and failure are two of the surest stepping stones to success." – Dale Carnegie
119. "Success isn't always about greatness. It's about consistency. Consistent hard work leads to success. Greatness will come." – Dwayne Johnson
120. "Success usually comes to those who are too busy looking for it." – Henry David Thoreau
Also read: Success Quotes
Motivational Quotes About Life
121. "Live life as if everything is rigged in your favor." – Rumi
122. "I choose to make the rest of my life, the best of my life." – Louise Hay
123. "Life is 10% what happens to you and 90% how you react to it." – Charles R. Swindoll
124. "If we are ever to enjoy life, now is the time, not tomorrow or next year. Today should always be our most wonderful day." – Thomas Dreier.
125. "Life doesn't get easier, you just get stronger." – Anonymous
126. "To know how much there is to know is the beginning of learning to live." – Dorothy West
127. "The two most important days in your life are the day you're born and the day you find out why." – Mark Twain
128. "This is a reminder to you to create your own rule book, and live your life the way you want it." – Reese Evans
129. "You are not here merely to make a living. You are here in order to enable the world to live more amply, with greater vision, with a finer spirit of hope and achievement. You are here to enrich the world, and you impoverish yourself if you forget the errand." – Woodrow Wilson
130. "I really don't think life is about the I-could-have-beens. Life is only about the I-tried-to-do. I don't mind the failure, but I can't imagine that I'd forgive myself if I didn't try." – Nikki Giovanni
Short Motivational Quotes
131. "If you fell down yesterday, stand up today." – H. G. Wells
132. "You will never win if you never begin." – Helen Rowland
133. "Either I will find a way, or I will make one." – Philip Sidney
134. "Do one thing every day that scares you." – Eleanor Roosevelt
135. "Aim for the moon. If you miss, you may hit a star." – W. Clement Stone
136. "If you're going through hell, keep going." – Winston Churchill
137. "Begin to be now what you will be hereafter." – William James
138. "If opportunity doesn't knock, build a door." – Kurt Cobain
139. "Opportunities don't happen, you create them." – Chris Grosser
140. "I never lose. Either I win or learn." – Nelson Mandela
141. "Take the risk or lose the chance." – Anonymous
142. "I am not afraid. I was born to do this." – Joan of Arc
143. "Impossible is just an opinion." – Paulo Coelho
Also read: Short Quotes
Quotes to Motivate You to Pursue Your Dreams and Passions in Life
144. "If you can dream it, you can do it." – Walt Disney
145. "When someone says you can't do it, do it twice and take pictures." – Anonymous
146. "Don't be pushed around by the fears in your mind. Be led by the dreams in your heart." – Roy T. Bennett
147. "If you don't build your dream, someone else will hire you to help them build theirs." – Dhirubhai Ambani
148. "You never know what you can do until you try." – William Cobbett
149. "If you hear a voice within you, say, 'You cannot paint,' then by all means, paint, and that voice will be silenced." – Vincent Van Gogh
150. "You own everything that happened to you. Tell your stories. If people wanted you to write warmly about them, they should have behaved better." – Anne Lamott
151. "If you work on something a little bit every day, you end up with something that is massive." – Kenneth Goldsmith
152. "If you've got an idea, start today. There's no better time than now to get going. That doesn't mean quit your job and jump into your idea 100% from day one, but there's always small progress that can be made to start the movement." – Kevin Systrom
Quotes About Winning That Will Motivate You
153. "Losers quit when they fail. Winners fail until they succeed." – Robert T. Kiyosaki
154. "A winner is a dreamer who never gives up." – Nelson Mandela
155. "One thing's for sure, if you don't play, you don't win." – Kylie Francis
156. "Winning means you're willing to go longer, work harder, and give more than anyone else." – Vince Lombardi
157. "You were born to win, but to be a winner, you must plan to win, prepare to win, and expect to win." – Zig Ziglar
158. "The only one who can tell you 'you can't win' is you and you don't have to listen." – Jessica Ennis
159. "Competing at the highest level is not about winning. It's about preparation, courage, understanding, nurturing your people, and heart. Winning is the result." – Joe Torre
Motivational Quotes About Working Out, Fitness, and Healthy Living
160. "The only bad workout is the one that didn't happen." – Anonymous
161. "A one-hour workout is four percent of your day. No excuses." – Anonymous
162. "Seventy percent of people that start a fitness plan quit. Except you. Not this time." – Anonymous
Motivational Quotes on the Qualities of a Great Leader
163. "Leaders are never satisfied; they continually strive to be better." – Brian Tracy
164. "Integrity is the most valuable and respected quality of leadership. Always keep your word." – Brian Tracy
165. "The key responsibility of leadership is to think about the future. No one else can do it for you." – Brian Tracy
166. "Leaders are innovative, entrepreneurial, and future-oriented. They focus on getting the job done." – Brian Tracy
167. "Entrepreneurial leadership requires the ability to move quickly when the opportunity presents itself." – Brian Tracy
168. "I've worked too hard and too long to let anything stand in the way of my goals. I will not let my teammates down and I will not let myself down." – Mia Hamm
Quotes to Motivate Students to Learn and Succeed in Their Studies
169. "Teachers can open the door, but you must enter it yourself." – Chinese Proverb
170. "Today a reader. Tomorrow a leader." – Anonymous
171. "Study while others are sleeping; work while others are loafing; prepare while others are playing, and dream while others are wishing." – William Arthur Ward
172. "Take the attitude of a student, never be too big to ask questions, never know too much to learn something new." – Augustine Og Mandino
173. "Never stop learning because life never stops teaching." – Anonymous
174. "A reader lives a thousand lives before he dies. The man who never reads lives only one." – George R.R. Martin
175. "Learning is never done without errors and defeat." – Vladimir Lenin
176. "The capacity to learn is a gift; the ability to learn is a skill; the willingness to learn is a choice." – Brian Herbert
177. "The more that you read, the more things you will know, the more that you learn, the more places you'll go." – Dr. Seuss
178. "I really appreciate people who correct me, because, without them, I might have been repeating mistakes for a long time." – Mufti Menk
Quotes That Will Motivate and Empower Women Worldwide
179. "We don't just sit around and wait for other people. We just make, and we do." – Arlan Hamilton
180. "Women must learn to play the game as men do." – Eleanor Roosevelt
181. "Women challenge the status quo because we are never it." – Cindy Gallop
182. "A witty woman is a treasure; a witty beauty is a power." – George Meredith
183. "It took me quite a long time to develop a voice, and now that I have it, I am not going to be silent." – Madeleine Albright
184. "Think like a queen. A queen is not afraid to fail. Failure is another stepping stone to greatness." – Oprah Winfrey
185. "The strongest actions for a woman is to love herself, be herself, and shine amongst those who never believed she could." – Anonymous
186. "The thing women have yet to learn is nobody gives you power. You just take it." – Roseanne Barr
187. "Some women choose to follow men, and some choose to follow their dreams. If you're wondering which way to go, remember that your career will never wake up and tell you that it doesn't love you anymore." – Lady Gaga
188. "Whenever you see a successful woman, look out for three men who are going out of their way to try to block her." – Yulia Tymoshenko
189. "If you want something said, ask a man; if you want something done, ask a woman." – Margaret Thatcher
190. "We need women at all levels, including the top, to change the dynamic, reshape the conversation, to make sure women's voices are heard and heeded, not overlooked and ignored." – Sheryl Sandberg
Also read: Women Empowerment Quotes
Motivational Quotes for Men
191. "One man with courage makes a majority." – Andrew Jackson
192. "He who conquers himself is the mightiest warrior." – Confucius 
193. "The successful man will profit from his mistakes and try again in a different way." – Dale Carnegie
194. "A successful man is one who can lay a firm foundation with the bricks others have thrown at him." – David Brinkley
195. "Try not to become a man of success, but rather become a man of value." – Albert Einstein
196. "A man is not finished when he is defeated. He is finished when he quits." – Richard Nixon
197. "A man who has committed a mistake and doesn't correct it is committing another mistake." – Confucius Kongzi
198. "He is a wise man who does not grieve for the things which he has not, but rejoices for those which he has." – Epictetus
Funny Motivational Quotes to Make You Laugh
199. "When Plan 'A' doesn't work, don't worry, you still have 25 more letters to go through." – Anonymous
200. "Work until your bank account looks like a phone number." – Anonymous
201. "Write it. Shoot it. Publish it. Crochet it, sauté it, whatever. MAKE." – Joss Whedon
202. "The elevator to success is out of order. You'll have to use the stairs, one step at a time." – Joe Girard
203. "People often say that motivation doesn't last. Well, neither does bathing—that's why we recommend it daily." – Zig Ziglar
Motivational Quotes and Lyrics to Sing When You're Feeling Down
204. "I could build a castle out of all the bricks they threw at me." – Taylor Swift
205. "Just because it burns doesn't mean you're gonna die you've gotta get up and try." – P!nk
206. "Today is where your book begins, the rest is still unwritten." – Natasha Bedingfield
207. "It's a new dawn, it's a new day, it's a life for me and I'm feeling good." – Michael Bublé
More Motivational Quotes From Your Favorite Movies
208. "You'll have bad times, but it'll always wake you up to the good stuff you weren't paying attention to." – Good Will Hunting
209. "Remember you're the one who can fill the world with sunshine." – Snow White
210. "No one has ever made a difference by being like everyone else." – The Greatest Showman
What Motivates You When You're Feeling Down?
The amount of motivation and drive we have depend on the reason and goal we want to achieve. That is why having a clear purpose can determine whether we are on the path to success or failure.
Life throws many challenges at us, so reading motivational quotes can benefit us. This will not solve the problem, but it will help us cope and hang on a little longer.
Remember that these motivational quotes are only meant to supplement your desire to persevere in the face of adversity. Whether you will survive and thrive or remain a failure will depend on your attitude toward life. Given that, we hope these quotes were able to push you to persevere and power on, no matter what life throws at you.
Which of these motivational quotes inspired you to achieve your goal? Please, let us know in the comments below.