These nature quotes will get you outside, make you breathe in the fresh air, and inspire you with all the beauty that surrounds you!
Nature has a unique way of calming our tired hearts and reconnecting us with the world. Its therapeutic method of soothing our hearts is simply undeniable.
What's amusing is that nature can sometimes heal us faster than medicine or doctors.
Indeed, nature has its own way of recharging our batteries. So, if you're feeling down, you can always turn to nature for solace, and you'll never be disappointed.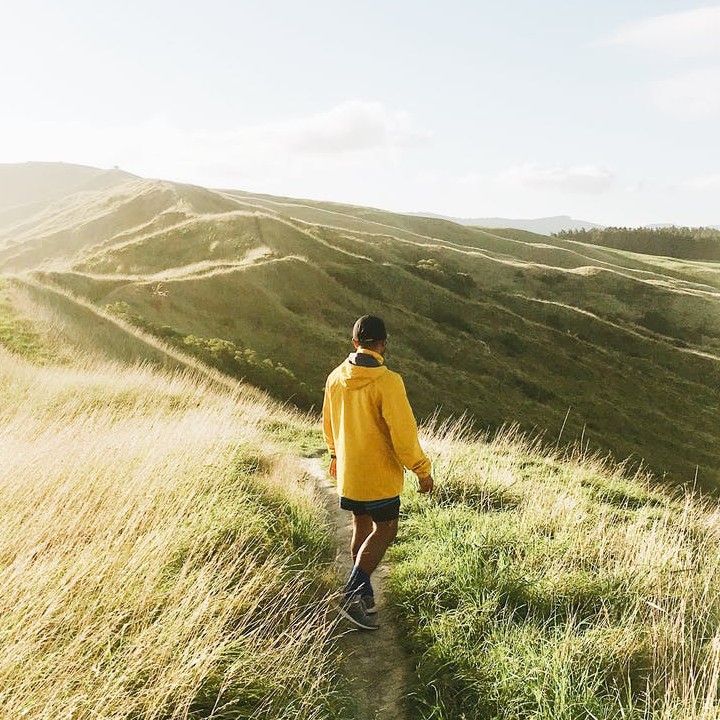 Continue reading below to learn more about nature's wonders and how they can improve your life!
Check the complete list here.
And don't forget to check out these sea quotes and waterfall quotes.
Best Nature Quotes
1. "In every walk with nature one receives far more than he seeks." – John Muir
2. "Nature is not a place to visit. It is home." – Gary Snyder
3. "In nature, nothing is perfect and everything is perfect. Trees can be contorted, bent in weird ways, and they're still beautiful." – Alice Walker
4. "By discovering nature, you discover yourself." – Maxime Lagacé
5. "The antidote to exhaustion isn't rest. It's nature." – Shikoba
6. "Look deep into nature, and then you will understand everything better." – Albert Einstein
7. "We do not see nature with our eyes, but with our understanding and our hearts." – William Hazlett
8. "Nature holds the key to our aesthetic, intellectual, cognitive and even spiritual satisfaction." – E. O. Wilson
9. "The goal of life is living in agreement with nature." – Zeno
10. "Beauty and seduction, I believe, is nature's tool for survival, because we will protect what we fall in love with." – Louie Schwartzberg
11. "You don't need to be a doctor to immediately realize how we feel better when we are outside, in nature." – Anonymous
Famous Nature Quotes
12. "Nature does not hurry, yet everything is accomplished." – Lao Tzu
13. "If you can't be in awe of Mother Nature, there's something wrong with you." – Alex Trebek
14. "Nature is an endless combination and repetition of a very few laws." – Ralph Waldo Emerson
15. "Nothing is art if it does not come from nature." – Antoni Gaudi
16. "Nature is indifferent to our love, but never unfaithful." – Edward Abbey
17. "I go to nature to be soothed and healed, and to have my senses put in order." – John Burroughs
18. "Mother Nature is the great equalizer. You can't get away from it." – Christopher Heyerdahl
19. "I have nature and art and poetry, and if that is not enough, what is enough?" – Vincent van Gogh
20. "In all things of nature there is something of the marvelous." – Aristotle
21. "Nature is pleased with simplicity. And nature is no dummy." – Isaac Newton
22. "All my life through, the new sights of nature made me rejoice like a child." – Marie Curie
23. "The whole secret of the study of nature lies in learning how to use one's eyes." – George Sand
24. "Nature is full of genius, full of the divinity; so that not a snowflake escapes its fashioning hand." – Henry David Thoreau
Also read: Famous Quotes, Positive Quotes
Inspirational Nature Quotes
25. "Everything in nature invites us constantly to be what we are." – Gretel Ehrlich
26. "In the presence of nature, a wild delight runs through the man, in spite of real sorrows." – Ralph Waldo Emerson
27. "Nature is the most beautiful thing we have. It's better than art because it's from the creator." – Olivia Newton-John
28. "The most beautiful gift of nature is that it gives one pleasure to look around and try to comprehend what we see." – Albert Einstein
29. "There is something infinitely healing in the repeated refrains of nature—the assurance that dawn comes after night, and spring after winter." – Rachel Carson
30. "Nothing makes me so happy as to observe nature and to paint what I see." – Henri Rousseau
31. "Nature is my manifestation of God. I go to nature every day for inspiration in the day's work. I follow in building the principles which nature has used in its domain." – Frank Lloyd Wright
32. "The best remedy for those who are afraid, lonely or unhappy is to go outside, somewhere where they can be quiet, alone with the heavens, nature, and God. Because only then does one feel that all is as it should be and that God wishes to see people happy, amidst the simple beauty of nature. I firmly believe that nature brings solace in all troubles." – Anne Frank
Also read: Inspirational Quotes, Encouraging Quotes
Beautiful Nature Quotes
33. "If you truly love nature, you will find beauty everywhere." – Laura Ingalls Wilder
34. "The beauty of the natural world lies in the details." – Natalie Angier
35. "Those who find beauty in all of nature will find themselves at one with the secrets of life itself." – L. Wolfe Gilbert
36. "It is not so much for its beauty that the forest makes a claim upon men's hearts, as for that subtle something, that quality of air that emanates from old trees, that so wonderfully changes and renews a weary spirit." – Robert Louis Stevenson
Short Nature Quotes for Your Inquisitive Mind
37. "Nature is the art of God." – Dante Alighieri
38. "Nature provides exceptions to every rule." – Margaret Fuller
39. "Choose only one master—nature." – Rembrandt
40. "Nature does nothing in vain." – Aristotle
41. "Watching nature makes you feel more human." – Dan Go
42. "Colors are the smiles of nature." – Leigh Hunt
43. "Nature to be commanded must be obeyed." – Francis Bacon
44. "One touch of nature makes the whole world kin." – William Shakespeare
45. "Adopt the pace of nature. Her secret is patience." – Ralph Waldo Emerson
46. "I've always regarded nature as the clothing of God." – Alan Hovhaness
47. "Nature always wears the colors of the spirit." – Ralph Waldo Emerson
Also read: Short Quotes
Nature Quotes That Will Motivate You to Spend More Time Outside
48. "Study nature, love nature, stay close to nature. It will never fail you." – Frank Lloyd Wright
49. "In the spring, at the end of the day, you should smell like dirt." – Margaret Atwood
50. "When nature has work to be done, she creates a genius to do it." – Ralph Waldo Emerson
51. "Whenever I get fed up with life, I love to go wandering in nature." – Andrea Arnold
52. "I think nature's imagination is so much greater than man's, she's never gonna let us relax!" – Richard Phillip Feynman
53. "I'm happiest walking through fields, on beaches, and over riverbanks. Nature is my surrogate mother." – Marco Pierre White
54. "I felt my lungs inflate with the onrush of scenery—air, mountains, trees, people. I thought, 'This is what it is to be happy.'" – Sylvia Plath
55. "My wish is to always stay like this, living quietly in a corner of nature." – Claude Monet
56. "There is a pleasure in the pathless woods. There is a rapture on the lonely shore. There is society, where none intrudes. By the deep sea, and music in its roar, I love not man the less, but nature more." – Lord Byron
57. "Keep close to nature's heart and break clear away, once in a while, and climb a mountain or spend a week in the woods. Wash your spirit clean." – John Muir
58. "Whenever I have found myself stuck in the ways I relate to things, I return to nature. It is my principal teacher, and I try to open my whole being to what it has to say." – Wynn Bullock
59. "I've seen the majestic beauty of nature and the overwhelming perfection of it. To me, there's nothing closer to God than that." – Cote de Pablo
Also read: Hiking Quotes, Outdoor Quotes
Nature Quotes That Will Pique Your Interest
60. "We have an impact on nature, and nature has an impact on us." – Barry Sternlicht
61. "Nature was here a series of wonders and a fund of delight." – Daniel Boone
62. "We have much to learn by studying nature and taking the time to tease out its secrets." – David Suzuki
63. "What nature delivers to us is never stale. Because what nature creates has eternity in it." – Isaac Bashevis Singer
64. "Nature, like man, sometimes weeps from gladness." – Benjamin Disraeli
65. "Every particular in nature, a leaf, a drop, a crystal, a moment of time is related to the whole, and partakes of the perfection of the whole." – Ralph Waldo Emerson
66. "Nature is the master of talents; genius is the master of nature." – Josiah Gilbert Holland
67. "Nature is just enough, but men and women must comprehend and accept her suggestions." – Antoinette Brown Blackwell
68. "When one tugs at a single thing in nature, he finds it attached to the rest of the world." – John Muir
69. "Some of nature's most exquisite handiwork is on a miniature scale, as anyone knows who has applied a magnifying glass to a snowflake." – Rachel Carson
70. "Nature uses human imagination to lift her work of creation to even higher levels." – Luigi Pirandello
71. "Understanding the laws of nature does not mean that we are immune to their operations." – David Gerrold
72. "Fresh air is as good for the mind as for the body. Nature always seems trying to talk to us as if she had some great secret to tell. And so she has." – John Lubbock
73. "I believe that there is a subtle magnetism in nature, which, if we unconsciously yield to it, will direct us aright." – Henry David Thoreau
74. "Nature is so powerful, so strong. Capturing its essence is not easy—your work becomes a dance with light and the weather. It takes you to a place within yourself." – Annie Leibovitz
Also read: Into the Wild Quotes
Insightful Nature Quotes That Will Make You Realize Its Value
75. "The world is too much with us; late and soon, getting and spending, we lay waste our powers: little we see in nature that is ours." – William Wordsworth
76. "Nature is trying very hard to make us succeed, but nature does not depend on us. We are not the only experiment." – R. Buckminster Fuller
77. "Life sucks a lot less when you add mountain air, a campfire, and some peace and quiet." – Brooke Hampton
78. "Nature is not our enemy, to be raped and conquered. Nature is ourselves, to be cherished and explored." – Terence McKenna
79. "In nature there are neither rewards nor punishments; there are consequences." – Robert Green Ingersoll
80. "What we observe is not nature itself, but nature exposed to our method of questioning." – Werner Heisenberg
81. "Nature hasn't gone anywhere. It is all around us, all the planets, galaxies, and so on. We are nothing in comparison." – Bjork
82. "Your deepest roots are in nature. No matter who you are, where you live, or what kind of life you lead, you remain irrevocably linked with the rest of creation." – Charles Cook
83. "For most of history, man has had to fight nature to survive; in this century he is beginning to realize that, in order to survive, he must protect it." – Jacques-Yves Cousteau
84. "Nature is an infinite sphere of which the center is everywhere and the circumference nowhere." – Blaise Pascal
85. "The goal of life is to make your heartbeat match the beat of the universe, to match your nature with nature." – Joseph Campbell
86. "Everybody needs beauty as well as bread, places to play in and pray in, where nature may heal and give strength to body and soul." – John Muir
87. "Nature teaches more than she preaches. There are no sermons in stones. It is easier to get a spark out of a stone than a moral." – John Burroughs
88. "There is a way that nature speaks, that land speaks. Most of the time we are simply not patient enough, quiet enough, to pay attention to the story." – Linda Hogan
89. "The human spirit needs places where nature has not been rearranged by the hand of man." – Anonymous
Also read: Plant Quotes
More Nature Quotes to Ponder On
90. "Everything in excess is opposed to nature." – Hippocrates
91. "Man's heart away from nature becomes hard." – Standing Bear
92. "Nature's music is never over; her silences are pauses, not conclusions." – Mary Webb
93. "Come forth into the light of things, let nature be your teacher." – William Wordsworth
94. "The three great elemental sounds in nature are the sound of rain, the sound of wind in a primeval wood, and the sound of outer ocean on a beach." – Henry Beston
95. "It was for the best, so nature had no choice but to do it." – Marcus Aurelius
96. "Human society sustains itself by transforming nature into garbage." – Mason Cooley
97. "Let us permit nature to have her way. She understands her business better than we do." – Michel de Montaigne
98. "Mother Nature may be forgiving this year or next year, but eventually she's going to come around and whack you. You've got to be prepared." – Geraldo Rivera
99. "Nature never deceives us; it is we who deceive ourselves." – Jean-Jacques Rousseau
100. "Nature doesn't need people—people need nature; nature would survive the extinction of the human being and go on just fine, but human culture, human beings, cannot survive without nature." – Harrison Ford
Which of These Nature Quotes Inspired You to Get Out There and Enjoy Nature?
Nature is one of life's wonders, providing us with breathtaking beauty that no one can resist. It is also our safe haven when we need to unwind after a long day. No matter where we are, we can always rely on nature to bring us comfort and joy.
But, more than being something that brings us comfort, nature also provides us with many life lessons. Without uttering a single word, nature teaches us to be more at peace, more loving, and more compassionate toward humanity and the world.
Do you know someone going through a rough patch and could benefit from nature's healing? Don't forget to share these nature quotes with them to brighten their day and encourage them to get out in nature to fully appreciate it!
Which of these nature quotes is your favorite? What did you learn from the collection? Please, share your thoughts with us!