If you need guidance or advice in raising your child, these parenting quotes are perfect for you!
There is no doubt that having children is one of the most fulfilling and heartwarming paths to take in your life. But, it is also a heavy task to raise them as kind, thoughtful, and happy human beings.
As our kids grow up, we also learn more about life and parenting through them. We constantly unlearn and know about many things to support and love them better.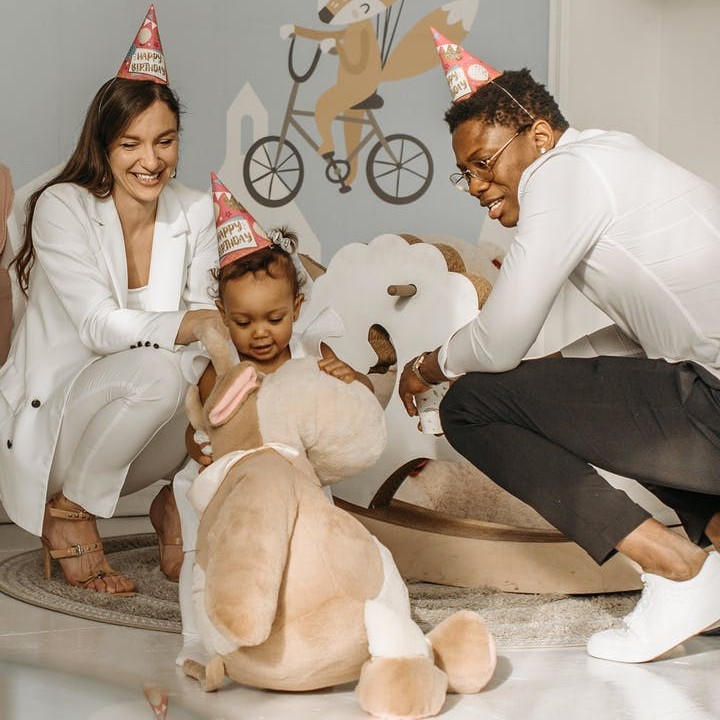 Read the complete collection below to know more about parenting.
Let's get started.
And don't forget to check out these parents quotes and new parents quotes.
Best Parenting Quotes
1. "I came to parenting the way most of us do, knowing nothing and trying to learn everything." – Mayim Bialik
2. "If we don't shape our kids, they will be shaped by outside forces that don't care what shape our kids are in." – Dr. Louise Hart
3. "Children have never been very good at listening to their elders, but they have never failed to imitate them." – James Baldwin
4. "It is time for parents to teach young people that in diversity, there is beauty and there is strength." – Maya Angelou
5. "The sign of great parenting is not the child's behavior. The sign of great parenting is the parent's behavior." – Andy Smithson
6. "Your kids require you most of all to love them for who they are, not to spend your whole time trying to correct them." – Bill Ayers
7. "The thing about parenting rules is there aren't any. That's what makes it so difficult." – Ewan McGregor
8. "Parenting is hard. It's challenging, messy, crazy, and exhausting, and yet, it's still unbelievably beautiful." – Anonymous
9. "Parents can only give good advice or put them on the right paths, but the final forming of a person's character lies in their own hands." – Anne Frank
10. "Parenting is the easiest thing in the world to have an opinion about, but the hardest thing in the world to do." – Matt Walsh
11. "We may not be able to prepare the future for our children, but we can at least prepare our children for the future." – Franklin D. Roosevelt
12. "Parenting is a lifetime job and does not stop when a child grows up." – Jake Slope
13. "No matter how much time you spend reading books or following your intuition, you're going to screw it up 50 times. You can't do parenting right." – Alan Arkin
14. "If I had to make a general rule for living and working with children, it might be this, be wary of saying or doing anything to a child that you would not do to another adult whose good opinion and affection you valued." – John Holt
15. "They say that parenting is like dancing. You take one step, your child takes another." – Michael Jackson
Also read: Mother and Daughter Quotes, Father and Daughter Quotes
Parenting Quotes to Inspire You During Hard Times
16. "Having kids, the responsibility of rearing good, kind, ethical, responsible human beings is the biggest job anyone can embark on." – Maria Shriver
17. "Parenting is about raising, loving, and celebrating the child you have, not the child you thought you would have." – Anonymous
18. "Hearing your child say, 'I love you,' makes your whole parenting journey worth it." – Anonymous
19. "Great parenting happens when you start controlling yourself and stop controlling your child." – Anonymous
20. "The way we talk to our children becomes their inner voice." – Peggy O'Mara
21. "It's not our job to toughen our children up to face a cruel and heartless world. It's our job to raise children who will make the world a little less cruel and heartless." – L.R. Knost
22. "Parenting is about showing up day after day, night after night, on the good days and the hard days, every day. Loving your kids, that is what matters." – Anonymous
23. "No one is ever quite ready. Everyone is always caught off guard. Parenthood chooses you, and you open your eyes, look at what you've got, say, 'Oh, my gosh,' and recognize that of all the balls there ever were, this is the one you should not drop. It's not a question of choice." – Marisa de los Santos
24. "What an honor parenting is to get to be a little someone's everything. To love them and guide them, and treasure them for the rest of your life." – Anonymous
25. "As a parent, you're going to get advice from a lot of people, but innately, you know what your child needs. You can take bits and pieces of advice, but never forget to trust your own parenting instincts. They are there for a reason." – Anonymous
26. "The hardest parenting challenges are the most important ones." – Anonymous
27. "Parenting is not for sissies. You have to sacrifice and grow up." – Jillian Michaels
28. "Parenting has nothing to do with perfection. Perfection isn't even the goal, not for us, not for our children. Learning together to live well in an imperfect world, loving each other despite or even because of our imperfections, and growing as humans while we grow our little humans, those are the goals of gentle parenting." – L.R. Knost
29. "I think that the best thing we can do for our children is to allow them to do things for themselves, allow them to be strong, allow them to experience life on their own terms, allow them to take the subway. Let them be better people. Let them believe more in themselves." – C. JoyBell C.
30. "Most things are good, and they are the strongest things, but there are evil things too, and you are not doing a child a favor by trying to shield him from reality. The important thing is to teach a child that good can always triumph over evil." – Walt Disney
Also read: Son Quotes, Daughter Quotes
Quotes That Will Give You Parenting Advice
31. "Children are educated by what the grown-up is and not by his talk." – Carl Jung
32. "The best advice my mom has ever given me is to never give up. She believes when one door shuts, another door opens. Always, always move forward." – Melissa Rivers
33. "I may not be able to give my kids everything they want, but I give them what they need—love, time, and attention. You can't buy those things." – Nishan Panwar
34. "Don't worry that children never listen to you. Worry that they are always watching you." – Robert Fulghum
35. "By loving them for more than their abilities, we show our children that they are much more than the sum of their accomplishments." – Eileen Kennedy-Moore
36. "The parenting journey holds the potential to be a spiritually regenerative experience for both the parent and the child, where every moment is a meeting of spirits. And both parent and child appreciate that each dances on a spiritual path that's unique, holding hands, and yet alone." – Shefali Tsabary
37. "There are times as a parent when you realize that your job is not to be the parent you always imagined you'd be, the parent you always wished you had. Your job is to be the parent your child needs, given the particulars of his or her own life and nature." – Ayelet Waldman
38. "The most rewarding aspect of parenting is seeing my children be authentic. The most rewarding thing for me is to see them do anything that they're proud of." – Jamie Lee Curtis
39. "Listen to the desires of your children. Encourage them and then give them the autonomy to make their own decision." – Denis Waitley
40. "I believe that what we become depends on what our fathers teach us at odd moments. When they aren't trying to teach us, we are formed by little scraps of wisdom." – Umberto Eco
41. "At the end of the day, the most overwhelming key to a child's success is the positive involvement of parents." – Jane Dee Hull
42. "As your kids grow up, they may forget what you said, but they won't forget how you made them feel." – Kevin Heath
43. "As a parent, loving your children for who they are, while they figure out who they want to be, is one of the most powerful gifts we could ever give them." – Anonymous
44. "Having a parent who listens creates a child who believes he or she has a voice that matters in this world." – Rachel Macy Stafford
45. "Parents need to fill a child's bucket of self-esteem so high that the rest of the world can't poke enough holes to drain it dry." – Alvin Price
Also read: Mom Quotes, Motherhood Quotes
Positive Parenting Quotes to Aid All Moms and Dads
46. "The best way to make children good is to make them happy." – Oscar Wilde
47. "Affirming words from moms and dads are like light switches. Speak a word of affirmation at the right moment in a child's life, and it's like lighting up a whole roomful of possibilities." – Gary Smalley
48. "I looked on childrearing not only as a work of love and duty but as a profession that was fully interesting and challenging as any honorable profession in the world and one that demanded the best that I could bring to it." – Rose Kennedy
49. "The point of parenting is not to have all the answers before we start out, but instead to figure it out on the go as our children grow. Because as they do, so will we." – Bridgett Miller
50. "Good parenting is subjective, and the same tips don't work for all people." – Brandi Rossi
51. "The funny thing about parenting is, we try our best to teach our children all about life, but really they are the ones teaching us what life is all about." – Anonymous
52. "The moment you begin to actively discover the amazing personhood of your child, parenting starts to feel like less of a burden and more of an adventure." – Angela Pruess
53. "Where did we ever get the crazy idea that in order to make children do better, first, we have to make them feel worse? Think of the last time you felt humiliated or treated unfairly. Did you feel like cooperating or doing better?" – Jane Nelson
54. "Parenting is the biggest sacrifice one can make. It's putting your life on hold to fulfill the promise of your children's tomorrow." – Anonymous
55. "Parenting is hard, especially when trying to be patient with little versions on impatient you." – Anonymous
Also read: Reading Quotes for Kids, Family Quotes
Parenting Quotes That Show the Struggles of Parenthood
56. "Parenthood, it's about guiding the next generation and forgiving the last." – Peter Krause
57. "If you have never been hated by your child, you have never been a parent." – Bette Davis
58. "To be a good father and mother requires that the parents defer many of their own needs and desires in favor of the needs of their children." – James E. Faust
59. "Parenting is 50% feeling like your head might explode, and 50% feeling like your heart might." – Anonymous
60. "Your children need your presence more than your presents." – Jesse Jackson
61. "While mothers still bear the brunt of housework and child-rearing, fathers are increasingly realizing that providing is not parenting." – Madonna King
62. "The truth is, parenting as well as we can is always hard, really, truly, the hardest thing any of us has ever done." – Laura Markham
63. "If John Lennon was right that life is what happens when you're making other plans, parenthood is what happens when everything is flipped over and spilling everywhere. and you can't find a towel or a sponge or your 'inside' voice." – Kelly Corrigan
64. "Parenting without a sense of humor is like being an accountant who sucks at math." – Amber Dusick
65. "I don't know what's more exhausting about parenting, the getting up early, or acting like you know what you're doing." – Jim Gaffigan
Also read: Love Quotes, Inspirational Quotes
Parenting Quotes That Will Guide You Toward Becoming a Responsible Parent
66. "Parents who feel guilty about not doing enough are usually the ones doing everything possible." – Anonymous
67. "Parenting is so much simpler when you stop explaining yourself to others and just do what works for you and your family." – Anonymous
68. "Parents, speak life into your children. Tell them all the incredible things they are and can do, so when the time comes, they will have what it takes to follow their own path." – Anonymous
69. "Don't try to hide your imperfections from your children. Let them know it is okay to mess up and apologize. Let them know it is okay to cry. Show them how to cope when they are struggling. Because when they think their parents are perfect, they believe they need to be perfect too, and perfection is an impossible expectation to try to live up to." – Anonymous
70. "A parent doesn't try to hold their child back or take the path for them. Their job is to light the path with their love so they can always find their way home." – Anonymous
71. "Praise your children openly, reprehend them secretly." – W. Cecil
72. "If you raise your children to feel that they can accomplish any goal or task they decide upon, you will have succeeded as a parent, and you will have given your children the greatest of all blessings." – Brian Tracy
73. "A parent never stops being an example for their child." – Anonymous
74. "No parent is always conscious, gentle, positive, peaceful, and authentic. We have to choose to be and practice moment by moment, day after day. The more we practice, the stronger we grow." – Lelia Schott
75. "Children are not casual guests in our home. They have been loaned to us temporarily for the purpose of loving them and instilling a foundation of values on which their future lives will be built." – James Dobson
Also read: Children Quotes
Short Parenting Quotes Packed With Wisdom
76. "The best kind of parent you can be is to lead by example." – Drew Barrymore
77. "If you're worried about being a good parent, it means you already are one." – Anonymous
78. "A child seldom needs a good talking to as a good listening to." – Robert Brault
79. "Great parenting is being a worthy example for your children." – Anonymous
80. "Well-loved children become good-hearted adults." – Anonymous
Also read: Broken Family Quotes
Parenting Quotes About Raising Children
81. "As parents, we have the responsibility and privilege of setting the tone in our homes. It doesn't matter what is happening outside those four walls. We have the ability to create a refuge, a place of love, a home for our children." – Anonymous
82. "Educate your children to self-control, to the habit of holding passion and prejudice and evil tendencies subject to an upright and reasoning will, and you have done much to abolish misery from their future and crimes from society." – Benjamin Franklin
83. "The reality is that most of us communicate the same way that we grew up. That communication style becomes our normal way of dealing with issues, our blueprint for communication. It's what we know and pass on to our own children. We either become our childhood, or we make a conscious choice to change it." – Kristen Crockett
84. "Parenting shouldn't mean imposing rules or impressing others with your supposed intelligence and superiority. Refuse to convey superiority." – Wayne Dyer
85. "Play helps build a warm relationship between family members and create a bank of positive feelings and experiences that can be drawn upon in times of conflict. Through play, you can help your children solve problems, test out ideas, and explore their imaginations." – Carolyn Webster-Stratton
Quotes to Instill Happy Parenting in Your Household
86. "Children should have enough freedom to be themselves once they've learned the rules." – Anna Quindlen
87. "Even though your kids will consistently do the exact opposite of what you're telling them to do, you have to keep loving them just as much." – Bill Cosby
88. "There are only two lasting bequeaths we can hope to give our children. One of these is roots, the other wings." – Johann Wolfgang von Goethe
89. "My mom and dad gave their kids the greatest gift of all, the gift of unconditional love. They cared deeply about who we would be, and much less about what we would do." – Mitt Romney
90. "Your children are the greatest gift God will give to you, and their souls the heaviest responsibility He will place in your hands. Take time with them, teach them to have faith in God. Be a person in whom they can have faith. When you are old, nothing else you've done will have mattered as much." – Lisa Wingate
More Parenting Quotes on Being a Parent
91. "My biggest parenting conundrum: why is it so hard to put someone who is already sleepy to sleep." – Chrissy Teigen
92. "It's okay to have strengths and weaknesses as a parent. Some parents play games, others listen well, some cook with love, and others are great encouragers. We don't have to be everything every day to our kids. We just need to show up and love them hard." – Anonymous
93. "A child who is allowed to be disrespectful to his parents will not have true respect for anyone." – Billy Graham
94. "My worst parenting moments, the ones I am least proud of, happened because I was trying to impress a bunch of strangers I'll probably never see again." – Janel Mills
95. "Parenting is not for everybody. It changes your life. Especially when they're little." – Tori Amos
96. "The golden rule of parenting is do unto your children as you wish your parents had done unto you!" – Louise Hart
97. "Ninety percent of parenting is about when you can lie down again." – Anonymous
98. "No matter how calmly you try to referee, parenting will eventually produce bizarre behavior, and I'm not talking about the kids. Their behavior is always normal." – Bill Cosby
99. "Parents with their words, attitudes, and actions possess the ability to bless or curse the identities of their children." – Craig Hill
100. "The miracle of children is that we just don't know how they will change or who they will become." – Eileen Kennedy-Moore
Did These Quotes Provide You the Help You Need About Parenting?
Raising a child in a positive and loving environment is part of the challenges we must face as a parent. It is an approach that may require some of us to reassess what we once learned as a kid. 
Although it can be frustrating and tiring, being a parent is a gift we will always treasure. Our kids teach us to love ourselves and forgive our mistakes. Moreover, there is no experience so precious and fulfilling as parenthood.
These quotes serve as a reminder of the magic and wonders of parenting. Make sure to cherish these moments and spend time with your kids. 
Did you learn a lot about parenting from this collection? Which parenting quote is your favorite? Share what you want to say with us below!