These top 60 peace quotes prove that love is all we need in our world today!
As we grow older, we become more aware of what is happening outside our personal lives. Through social media, we see many brutal and cruel things happening worldwide. We may feel powerless, weak, and helpless, but that does not mean we can't do anything about it.
We can't achieve peace on a global scale if it's not present in smaller units of society—at home and with ourselves. Thus, if we want to help out, we should start making peace with ourselves and those closest to us.
By doing so, we're able to foster a more serene environment where everyone can put their minds and hearts at ease.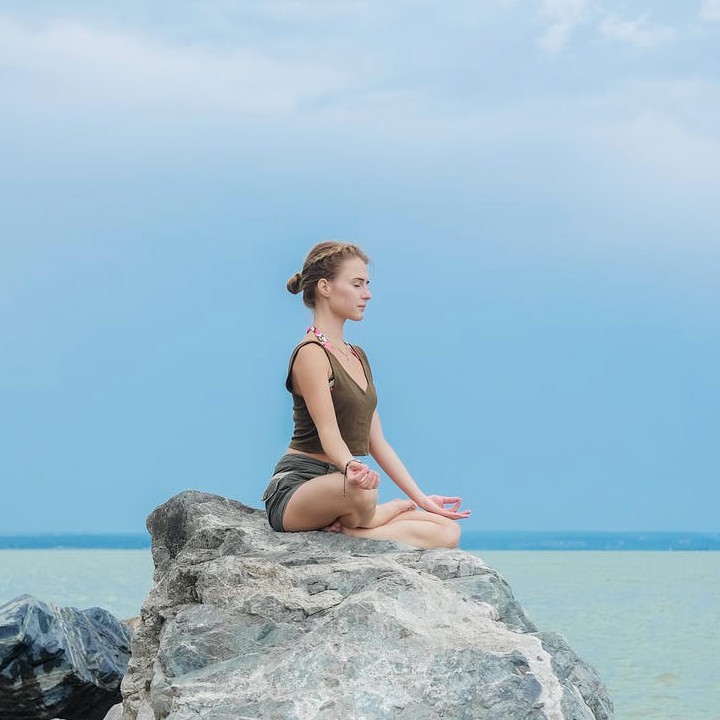 So, if you need some advice on how you can start doing your part toward a more peaceful world, then make sure you check out our complete list below!
Continue to the collection below!
And don't forget to read these inner peace quotes and positive quotes.
Best Peace Quotes
1. "Peace begins with a smile." – Mother Teresa
2. "Peace is a journey of a thousand miles and it must be taken one step at a time." – Lyndon B. Johnson
3. "Peace is a daily, a weekly, a monthly process, gradually changing opinions, slowly eroding old barriers, quietly building new structures." – John F. Kennedy
4. "It is not enough to win a war; it is more important to organize the peace." – Aristotle
5. "Peace doesn't require two people; it requires only one. It has to be you. The problem begins and ends there." – Katie Byron
6. "You cannot find peace by avoiding life." – Michael Cunningham
7. "Peace is not merely a distant goal that we seek, but a means by which we arrive at that goal." – Martin Luther King Jr.
8. "There is peace even in the storm." – Vincent van Gogh
9. "Peace does not mean an absence of conflicts; differences will always be there. Peace means solving these differences through peaceful means; through dialogue, education, knowledge; and through humane ways." – Dalai Lama
10. "Peace comes from within. Do not seek it without." – Siddhārtha Gautama
Famous Quotes About Peace
11. "Peace cannot be kept by force. It can only be achieved by understanding." – Albert Einstein
12. "Peace can become a lens through which you see the world. Be it. Live it. Radiate it out. Peace is an inside job." – Wayne Dyer
13. "Peace is not something you wish for, it is something you make, something you are, something you do, and something you give away." – Robert Fulghum
14. "Peace brings with it so many positive emotions that it is worth aiming for in all circumstances." – Estella Eliot
15. "Peace is not the absence of conflict, it is the ability to handle conflict by peaceful means." – Ronald Reagan
16. "If you want peace, you don't talk to your friends. You talk to your enemies." – Desmond Tutu
17. "Don't hope that events will turn out the way you want, welcome events in whichever way they happen: this is the path to peace." – Epictetus 
18. "True peace is not merely the absence of war, it is the presence of justice." – James Addams
19. "World peace must develop from inner peace. Peace is not just the mere absence of violence. Peace is, I think, the manifestation of human compassion." – Dalai Lama
20. "You find peace not by rearranging the circumstances of your life, but by realizing who you are at the deepest level." – Eckhart Tolle
Also read: Famous Quotes, Life Quotes
Peace Quotes That Will Inspire You
21. "You will find peace not by trying to escape your problems, but by confronting them courageously. You will find peace not in denial, but in victory." – J. Donald Walters
22. "It isn't enough to talk about peace. One must believe in it. And it isn't enough to believe in it. One must work at it." – Eleanor Roosevelt
23. "Courage is the price that life exacts for granting peace." – Amelia Earhart
24. "If someone thinks that peace and love are just a cliche that must have been left behind in the 60s, that's a problem. Peace and love are eternal." – John Lennon
25. "While you are proclaiming peace with your lips, be careful to have it even more fully in your heart." – St. Francis of Assisi
Also read: Inspirational Quotes, Encouraging Quotes
Short Peace Quotes
26. "Peace is always beautiful." – Walt Whitman
27. "Peace is liberty in tranquility." – Marcus Tullius Cicero
28. "Peace is its own reward." – Mahatma Gandhi
29. "There is no 'way to peace,' there is only 'peace.'" – Mahatma Gandhi
30. "When you make peace with yourself, you make peace with the world." – Maha Ghosananda
31. "Peace is the only battle worth waging." – Albert Camus
32. "Love is the purest form of a soul at peace." – Matthew Donnelly
33. "Fighting for peace is like screwing for virginity." – George Carlin
34. "Nothing can bring you peace but yourself." – Dale Carnegie
35. "Those who are free of resentful thoughts surely find peace." – Buddha
Also read: Short Quotes, Spiritual Quotes
Peace Quotes for Everyone Who Needs Motivation
36. "When the power of love overcomes the love of power the world will know peace." – Jimi Hendrix
37. "Every breath we take, every step we make, can be filled with peace, joy, and serenity." – Thich Nhat Hanh
38. "Peace of mind for five minutes, that's what I crave." – Alanis Morissette
39. "The day I knew peace was the day I let everything go." – C. Joybell C.
40. "When you do the right thing, you get the feeling of peace and serenity associated with it. Do it again and again." – Roy T. Bennett
Also read: Motivational Quotes, Strength Quotes
Insightful Peace Quotes to Make You Think
41. "Peace is more than the absence of war. Peace is accord. Harmony." – Laini Taylor
42. "Sometimes you can find peace of mind by transferring yourself to different situations. They're just reminders to stay calm." – Yves Behar
43. "For every minute you remain angry, you give up 60 seconds of peace of mind." – Ralph Waldo Emerson
44. "He that would live in peace and at ease must not speak all he knows or all he sees." – Benjamin Franklin
45. "Peace is more important than all justice, and peace was not made for the sake of justice, but justice for the sake of peace." – Martin Luther
46. "Peace is not only better than war but infinitely more arduous." – George Bernard Shaw
47. "Peace comes from being able to contribute the best that we have, and all that we are, toward creating a world that supports everyone. But it is also securing the space for others to contribute the best that they have and all that they are." – Hafsat Abiola
48. "You can't separate peace from freedom because no one can be at peace unless he has his freedom." – Malcolm X
49. "I prefer peace. But if trouble must come, let it come in my time, so that my children can live in peace." – Thomas Paine
50. "When you can whip any man in the world, you never know peace." – Malcolm X
Peace Quotes That Will Make Your Life Better
51. "If we are peaceful, if we are happy, we can smile, and everyone in our family, our entire society, will benefit from our peace." – Thich Nhat Hanh
52. "We are not at peace with others because we are not at peace with ourselves, and we are not at peace with ourselves because we are not at peace with God." – Thomas Merton
53. "Do not be afraid to take a chance on peace, to teach peace, to live peace. Peace will be the last word of history." – Pope John Paul II
54. "Be a peacemaker in everyday life. Display peace in everything you do. Be peace. Live in peace." – Buddhist Proverb
55. "The mind can go in a thousand directions, but on this beautiful path, I walk in peace. With each step, the wind blows. With each step, a flower blooms." – Thich Nhat Hanh
More Peace Quotes to Pique Your Curiosity
56. "I think it's naive to pray for world peace if we're not going to change the form in which we live." – Godfrey Reggio
57. "Establishing lasting peace is the work of education; all politics can do is keep us out of war." – Maria Montessori
58. "Peace is such hard work—harder than war. It takes way more effort to forgive than to kill." – Rae Carson
59. "It's so hard to forget pain, but it's even harder to remember sweetness. We have no scar to show for happiness. We learn so little from peace." – Chuck Palahniuk
60. "Peace is when time doesn't matter as it passes by." – Maria Schell
Are You Ready to Start Doing Your Part to Foster Peace in the World?
History tells us of our bloody and harsh realities. It shows us that whenever we want to achieve something, the only way to do it is through starting wars and spilling the blood of other human beings.
But, we must change that perspective and open our eyes to nonviolent ways of attaining our goals. After all, we can achieve everything through proper and effective communication and the willingness of all parties to resolve any disagreement using peaceful methods.
Our instinct should not always be to start a fight and grab a weapon. Instead, we should use our hearts and our mouths to share words of love and compassion. If we start now and start within ourselves, one day, the whole world will learn how to work and function in a more nonviolent way.
With that, we hope the quotes above were able to enlighten you on how wonderful a peaceful world can be. Let these quotes serve as a reminder for you to start making efforts to create a happier and more loving world.
Which of these quotes struck you the most? What did you learn from the collection? We'd love to hear from you, so please, comment below!