Explore the most authentic version of your being by reading through these powerful quotes about finding yourself.
In a society that shapes individuals to conform to a set of rules and be uniform, it is already a brave act to seek your true self. Finding yourself can be one of the most challenging journeys you could choose to embark on. It is also even harder to begin because we don't know where to start.
This quote collection will guide you in your journey within yourself.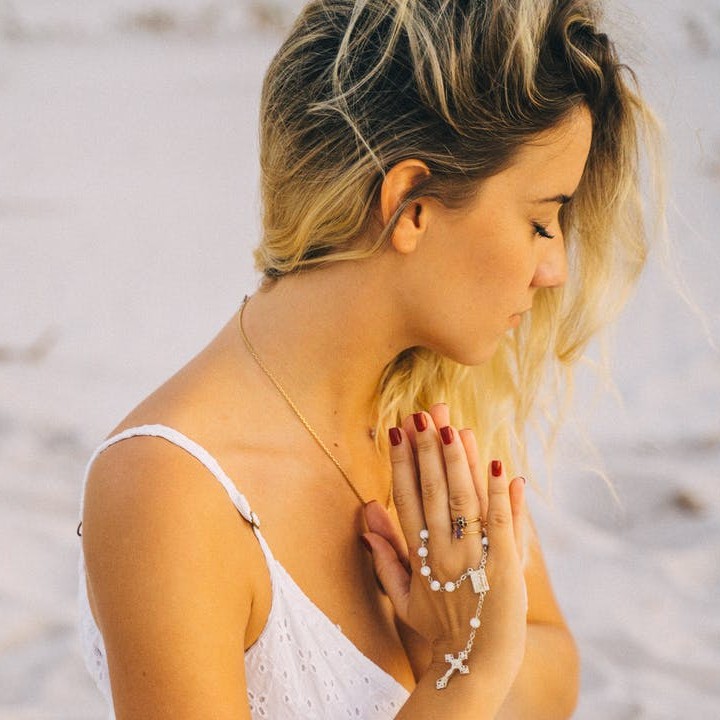 Read the complete list below that is full of wise and meaningful words to take the first step towards finding yourself.
Let's get started.
And don't forget to check out these quotes about inner peace and encouraging quotes.
Best Quotes About Finding Yourself
1. "Be who you are, and find yourself so you can be your own person and enjoy life with no regret." – Bonnie Zackson Koury
2. "Sometimes, when you lose your way, you find yourself." – Mandy Hale
3. "Knowing yourself is the beginning of all wisdom." – Aristotle
4. "People often say that this or that person has not yet found himself. But the self is not something one finds. It is something one creates." – Thomas Szasz
5. "One must know oneself. If this does not serve to discover the truth, it at least serves as a rule of life, and there is nothing better." – Blaise Pascal
6. "If a man happens to find himself, he has a mansion which he can inhabit with dignity all the days of his life." – James A. Michener
7. "I think you travel to search, and you come back home to find yourself there." – Chimamanda Ngozi Adichie
8. "Find out who you are and do it on purpose." – Dolly Parton
9. "Your real self may be hiding somewhere. Look for it within. When you find yourself, you can freely be what you want to be." – Michael Bassey Johnson
10. "Should we say the self, once perceived, becomes the soul?" – Theodore Roethke
11. "You've got to find yourself first. Everything else'll follow." – Charles de Lint
12. "If you want to find the trail, if you want to find yourself, you must explore your dreams alone. You must grow at a slow pace in a dark cocoon of loneliness so you can fly like the wind, like wings, when you awaken." – Francesca Lia Block
13. "Step into the fire of self-discovery. This fire will not burn you. It will only burn what you are not." – Mooji
14. "Finding oneself and one's path is like waking up on a foggy day. Be patient, and presently, the fog will clear, and that which has always been there can be seen. The path is already there to follow." – Rasheed Ogunlaru
15. "Someday, somewhere, anywhere, unfailingly, you'll find yourself, and that, and only that, can be the happiest or bitterest hour of your life." – Pablo Neruda
Famous Quotes About Finding Yourself
16. "To find yourself, think for yourself." – Socrates
17. "Don't spend all of your time trying to find yourself. Spend your time creating yourself into a person that you'll be proud of." – Sonya Parker
18. "Knowing others is intelligence. Knowing yourself is true wisdom." – Lao Tzu
19. "Men can starve from a lack of self-realization as much as they can from a lack of bread." – Richard Wright
20. "We only become what we are by the radical and deep-seated refusal of that which others have made of us." – Jean-Paul Sartre
21. "You really have to look inside yourself and find your own inner strength, and say, 'I'm proud of what I am and who I am, and I'm just going to be myself.'" – Mariah Carey
22. "We lose ourselves in things we love. We find ourselves there too." – Kristin Martz
23. "I think somehow we learn who we really are, and then we live with that decision." – Eleanor Roosevelt
24. "Don't worry about finding your soul mate. Find yourself." – Jason Evert
25. "Becoming conscious is, of course, a sacrilege against nature. It is as though you had robbed the unconscious of something." – Carl Jung
26. "Your vision will become clear only when you can look into your own heart. Who looks outside, dreams. Who looks inside, awakes." – Carl Jung
27. "The greatest explorer on this earth never takes voyages as long as those of the man who descends to the depth of his heart." – Julien Green
28. "You have no need to travel anywhere. Journey within yourself, enter a mine of rubies and bathe in the splendor of your own light." – Rumi
29. "You've got to know yourself so you can, at last, be yourself." – David Herbert Lawrence
30. "When you make the finding yourself, even if you're the last person on earth to see the light, you'll never forget it." – Carl Sagan
Also read: Wisdom Quotes, Knowledge Quotes
Inspirational Quotes on Finding Yourself
31. "You cannot dream yourself into a character. You must hammer and forge yourself one." – James Anthony Froude
32. "One's own self is well hidden from one's own self. Of all mines of treasure, one's own is the last to be dug up." – Friedrich Nietzsche
33. "Each man's life represents a road toward himself." – Hermann Hesse
34. "Sometimes, you find yourself in the middle of nowhere, and sometimes, in the middle of nowhere, you find yourself." – Anonymous
35. "People who fit don't seek. The seekers are those that don't fit." – Shannon L. Alder
36. "At the center of your being, you have the answer. You know who you are, and you know what you want." – Lao Tzu
37. "You can always find the sun within yourself if you will only search." – Maxwell Maltz
38. "One does not 'find oneself' by pursuing one's self, but on the contrary, by pursuing something else and learning through discipline or routine who one is and wants to be." – May Sarton
39. "Resolve to be thyself, and know that he who finds himself, loses his misery." – Matthew Arnold
40. "It is so important to take time for yourself and find clarity. The most important relationship is the one you have with yourself." – Diane von Furstenberg
41. "It's a life's journey of finding ourselves, finding our power, and living for yourself, not for everyone else." – Mariska Hargitay
42. "There are three things extremely hard: steel, a diamond, and to know one's self." – Benjamin Franklin
43. "The day you find yourself will be the most beautiful day because, after that, you will never accept less than what you deserve." – Ruby Dhal
44. "The greatest discovery in life is self-discovery. Until you find yourself, you will always be someone else. Become yourself." – Myles Munroe
45. "In suffering, we find our truest selves." – Jessie Burton
Short Quotes About Finding Yourself
46. "The only journey is the journey within." – Rainer Maria Rilke
47. "What you fear is inside yourself. The power to do great or terrible things." – Liam Neeson
48. "What you have to find is yourself first." – Nishi De Silva
49. "Know, first, who you are, and then, adorn yourself accordingly." – Epictetus
50. "Knowing others is wisdom. Knowing yourself is enlightenment." – Anonymous
51. "I didn't change. I just found myself." – Anonymous
52. "I long, as does every human being, to be at home wherever I find myself." – Maya Angelou
53. "The journey toward self-discovery is life's greatest adventure." – Arianna Huffington
54. "When I discover who I am, I'll be free." – Ralph Ellison
55. "When you fight yourself to discover the real you, there is only one winner." – Stephen Richards
56. "Life is a school where you learn how to remember what your soul already knows." – Anonymous
57. "You attract the right things when you have a sense of who you are." – Meggan Roxanne
58. "First find the man in yourself if you will inspire manliness in others." – Amos Bronson Alcott
59. "Go find yourself first so you can also find me." – Rumi
60. "I wasn't searching for something or someone. I was searching for me." – Carrie Bradshaw
Quotes to Help You Find Yourself Again
61. "Self-discovery often happens when we move out of our comfort zone and change the norm. Love is something that finds you." – Anonymous
62. "Breaking apart from someone you love very much can be unbearably painful, but finding yourself again can be a beautiful thing if you do your solitude right." – Grace Chatto
63. "You only need to find that beautiful person hidden between the fractures of your broken heart to find yourself again." – Anonymous
64. "Committing yourself is a way of finding out who you are. A man finds his identity by identifying." – Robert Terwilliger
65. "Dig deep in your soul to recover the person you once were before you became what someone else wanted." – Anonymous
66. "Finding yourself is not really how it works. You aren't a 10-dollar bill in last winter's coat pocket. You are also not lost. Your true self is right there, buried under cultural conditioning, other people's opinions, and inaccurate conclusions you drew as a kid that became your beliefs about who you are. Finding yourself is actually returning to yourself. An unlearning, an excavation, a remembering of who you were before the world got its hands on you." – Emily Mcdowell
67. "What you discover on your own is always more exciting than what someone else discovers for you. It's like the marriage between romantic love and an arranged marriage." – Terrence Rafferty
68. "Finding your passion isn't just about careers and money. It's about finding your authentic self. The one you've buried beneath other people's needs." – Kristin Hannah
69. "If you're seeking to find yourself and your purpose, then you're right on track. Inquiry opens the door to discovery." – Anonymous
70. "One of the best times for figuring out who you are and what you really want out of life? Right after a break-up." – Mandy Hale
71. "I feel the older I get, the more I'm learning to handle life. Being on this quest for a long time, it's all about finding yourself." – Ringo Starr
72. "If you're being ignored, that's a good time to concentrate on finding yourself and creating your own mystery." – Lykke Li
73. "Discovering who you are today is the first step to being who you will be tomorrow." – Destiny's Odyssey
74. "A man travels the world over in search of what he needs and returns home to find it." – George Moore
75. "Somehow, we'll find it. The balance between whom we wish to be and who we need to be. But for now, we simply have to be satisfied with who we are." – Brandon Sanderson
Quotes That Are Full of Lessons on Finding Yourself
76. "Not until we are lost do we begin to understand ourselves." – Henry David Thoreau
77. "Finding yourself is a time of harmony because you develop that philosophy or belief system that will carry you throughout the rest of your life. When you love yourself, and who you are, you will savor and enjoy both life's pain and pleasures." – James Seaton
78. "You'll learn, as you get older, that rules are made to be broken. Be bold enough to live life on your terms, and never, ever apologize for it. Go against the grain, refuse to conform, take the road less traveled instead of the well-beaten path. Laugh in the face of adversity, and leap before you look. Dance as though everybody is watching. March to the beat of your own drummer, and stubbornly refuse to fit in." – Mandy Hale
79. "You find peace not by rearranging the circumstances of your life, but by realizing who you are at the deepest level." – Eckhart Tolle
80. "Know thyself means this, that you get acquainted with what you know, and what you can do." – Menander
81. "The privilege of a lifetime is to become who you truly are." – Carl Jung
82. "You never find yourself until you face the truth." – Pearl Bailey
83. "The only journey worthwhile is finding yourself." – Anonymous
84. "Find yourself first. Like yourself first. Love yourself first. And friendship and love will naturally find you." – Mandy Hale
85. "It's not about finding a home so much as finding yourself." – Jason Behr
86. "All the wonders you seek are within yourself." – Thomas Browne
87. "Men go abroad to wonder at the heights of mountains, at the huge waves of the sea, at the long courses of the rivers, at the vast compass of the ocean, at the circular motions of the stars, and they pass by themselves without wondering." – Augustine of Hippo
88. "Finding yourself is a lifelong journey of discovery. The horizon of self is always moving and keeps you engaged in the pursuit. It is evolution by design." – Anonymous
89. "Finding yourself is an enlightening experience. You become self-sufficient and do things for others without expectations of something in return. You are no longer needy and become utterly grateful for all the things people have done for you in the past." – James Seaton
90. "When you know yourself, you are empowered. When you accept yourself, you are invincible." – Tina Lifford
Insightful Quotes About Finding Yourself to Guide You in Life
91. "In the end, you don't so much find yourself as you find someone who knows who you are." – Robert Brault
92. "I went to the woods because I wished to live deliberately, to front only the essential facts of life, and see if I could not learn what it had to teach, and not, when I came to die, discover that I had not lived." – Henry David Thoreau
93. "Whatever it takes to find the real you, don't be daunted if the rest of the world looks on in shock." – Stephen Richards
94. "When you're telling a story, the best stories, every character has an arc. Every one. And that arc is usually about finding yourself, or about at least finding something about yourself that you didn't know." – Roy Conli
95. "Believe yourself again and again to find yourself." – Debasish Mridha
96. "Man never knows what he wants. He aspires to penetrate mysteries, and as soon as he has, he wants to reestablish them. Ignorance irritates him, and knowledge cloys." – Henri-Frederic Amiel
97. "Once you've started down that road to self-discovery, no matter how treacherous the path before you, you can't turn back. The universe doesn't allow it." – Lisa Unger
98. "Your heart is the size of the ocean. Go find yourself in its hidden depth." – Rumi
99. "Decide what to be and go be it." – Anonymous
100. "The only way to find yourself is when you start being true to everyone around you." – Anonymous
101. "It is the individual who knows how little they know about themselves who stands the most reasonable chance of finding out something about themselves before they die." – S.I. Hayakawa
102. "All men should strive to learn before they die what they are running from, and to, and why." – James Thurber
103. "I do not like work, no man does, but I like what is in work—the chance to find yourself." – Joseph Conrad
104. "The first great thing is to find yourself and for that, you need solitude and contemplation, at least sometimes. I can tell you deliverance will not come from the rushing noisy centers of civilization. It will come from the lonely places." – Fridtjof Nansen
105. "Before you find out who you are, you have to figure out who you aren't." – Iyanla Vanzant
More Quotes About Finding Yourself
106. "Your sacred space is where you can find yourself over and over again." – Joseph Campbell
107. "It is not only the most difficult thing to know oneself but the most inconvenient one too." – H.W. Shaw
108. "The longest journey is the journey inward." – Dag Hammarskjold
109. "The moment you know yourself, you have known the most precious thing in existence." – Osho
110. "Know yourself. Don't accept your dog's admiration as conclusive evidence that you are wonderful." – Eppie Lederer
111. "Adventure can be an end in itself. Self-discovery is the secret ingredient that fuels daring." – Anonymous
112. "There is more to myself than anyone has so far discovered." – Anonymous
113. "When will you begin that long journey into yourself?" – Rumi
114. "Lose yourself wholly, and the more you lose, the more you will find." – Catherine of Siena 
115. "Who am I? Ask and start your journey within." – Anonymous
116. "Explore your mind, discover yourself, then give the best that is in you to your age and to your world. There are heroic possibilities waiting to be discovered in every person." – Anonymous
117. "I think the beginning of all beauty is knowing and liking oneself." – Anonymous
118. "It takes courage to endure the sharp pains of self-discovery rather than choose to take the dull pain of unconsciousness that would last the rest of our lives." – Marianne Williamson
119. "If you are beaten but acquire wisdom, you have won. Lose yourself to improve yourself. Only when we shed all self-definition do we find who we really are." – RZA
120. "It is easy to give up in the dark, but God has given every soul a light. Look inside you, find yourself, and shine." – Anonymous
Did These Quotes Inspire You to Start Finding Yourself?
Finding yourself means that you are on the journey of being at home in your own body, mind, and spirit. After all, being lost and not knowing what you want and need can be frustrating and unsettling.
As you grow up, you will learn more and more about yourself that will shock and confuse you. Part of uncovering your authentic version is accepting and loving it. You might try to change it but living a meaningful life also means embracing your quirks and qualities.
Discovering yourself is not an overnight process. Always remember to be patient and kind in this journey. We hope the quotes above were able to shed light on how being your most genuine self is essential to living a fulfilling life.
Which quote about finding yourself is your favorite? Did you learn a lot about self-discovery? Comment your thoughts and opinions below.