Let these real man quotes give you courage and determination to become a better person who people can look up to!
Being a real man is not just about being the handsome guy that every girl dreams of. Furthermore, it's not just about being a successful person who can provide for their family and loved ones' needs. To be considered a real man, you have to acknowledge that you have specific responsibilities toward yourself, your family, and the community.
But, being a real man doesn't happen in just a snap; you have to develop yourself. Since it doesn't just mean improving physically, the progress will be long and complex; it doesn't mean it's impossible, though!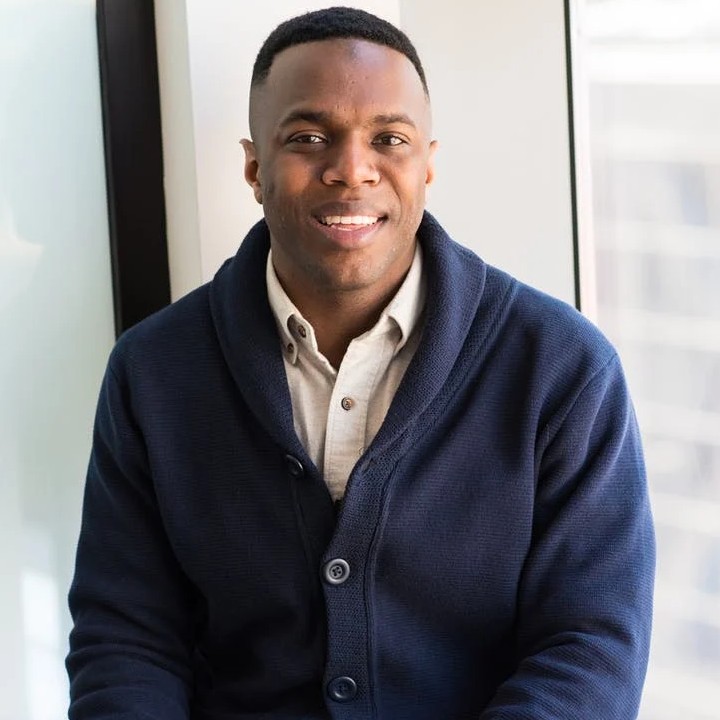 So, if you want to be the real man society needs, don't skip on any of the quotes we've gathered for you!
Start reading here.
And don't forget to check out these courage quotes and success quotes.
Best Real Man Quotes
1. "A real man ain't a coward, he stands by what he says, admits his faults, and corrects his mistakes." – Kiki Strack 
2. "To be a real man is to be unattached—not from responsibility or justice, but from those dependencies that inhibit responsibility and justice." – Tarek Saab
3. "A real man's weapon is his mind." – Rick Riordan 
4. "Being a male is a matter of birth. Being a man is a matter of choice." – Edwin Louis Cole 
5. "Real men don't conform to the beliefs of others, even when society has concluded on what is good and true, but maintain the integrity of their own mind." – Ralph Waldo Emerson 
6. "A man knows his limits, but a real man can overcome them." – Travis Martin 
7. "A real man makes his own luck." – James Cameron 
8. "Love is for real men." – Charles Bukowski
9. "The mark of a real man is a man who can allow himself to fall deeply in love with a woman." – C. Joybell C.
10. "A real man follows the three P's: pray, provide, and protect." – Mario Tomasello
11. "A true man hates no one." – Napoleon Bonaparte 
12. "A real man is one whose goodness is a part of himself." – Mencius 
13. "A real man can't stand seeing his woman hurt. He's careful with his decisions and actions, so he never has to be responsible for her pain." – Anonymous 
14. "It takes a real man to make a true confession." – Charles Studd
15. "A real man can use power, rather than let power use him." – Moffat Machingura
Famous Quotes on Being a Real Man
16. "A real man won't date the most beautiful girl in the world—he'll date the girl that makes his world beautiful." – Anonymous
17. "A real man is capable of controlling himself before he controls his children." – Dorian
18. "A real man is one who fears the death of his heart, not of his body." – Ibn Qayyim Al-Jawziyya
19. "Man is a real man, and can live and act manfully in this world, not in the strength of opinions, not according to what he thinks, but according to what he is." – James Anthony Froude
20. "Real men despise battle, but will never run from it." – George Washington
21. "A real man shows his feelings." – Cleo Tighe
22. "A real man has no tougher judge than himself." – James Grippando
23. "To be a man is, precisely, to be responsible." – Antoine de Saint-Exupéry
24. "Life is too short to be little. Man is never so manly as when he feels deeply, acts boldly, and expresses himself with frankness and with fervor." – Benjamin Disraeli
25. "Let men see, let them know, a real man, who lives as he was meant to live." – Marcus Aurelius
26. "The character of a true man is found out by his amusements." – Joshua Reynolds
27. "Real men invest in long term love, not short term lust." – Kaliana Dietrich
28. "A real man earns what he wants." – Hiroshi Hashimoto
29. "A real man doesn't need a manual." – Carmen Finestra
30. "The real man smiles in trouble, gathers strength from distress, and grows brave by reflection." – Thomas Paine
Also read: Famous Quotes
Inspirational Real Man Quotes
31. "A real man has got nothing to prove. He's strengthened by love and the Lord up above. So do the best that you can to be a real man." – Billy Dean
32. "If you're a man, you don't cry about it, you take life, the ups and downs; if you're a real man you never go down, you just stay up!" – Ric Flair
33. "A real man accepts and strives to live by the principles of God—God's word." – James A. Harrell Jr.
34. "A real man is one who rejects passivity, accepts responsibility, leads courageously, and expects the greater reward—God's reward." – Dr. Robert Lewis
35. "Real men don't lie, cheat or steal. They don't lie around waiting for something to happen to them, they look for fixable problems. They help those in need. Real men do make the world a better place." – Josh Lund
Also read: Inspirational Quotes
Quotes About Being a Real Man to Make You Think
36. "A real man will treat you with the respect that you deserve, never force you to do anything you're uncomfortable with, and never mistreat you." – Gary Hall Sr.
37. "Being a real man is not about getting to a certain age and saying I'm here and that's it. It's more than a statement or even a definition; it is a divine appointment that makes males be all that they were created to be." – William McLean
38. "A real man is an adult male whose body, mind, and heart has matured and embraced his position, purpose, and responsibilities." – William McLean
39. "Real men show they care about their families by being with them, supporting them in every way, listening to them, and considering loved ones as he considers himself." – Clifford Bishop
40. "Real men don't need a woman covering for him because a real man is a woman's covering!" – Sanjo Jendayi
41. "A real man will give you answers. No matter how awkward or uncomfortable a situation is, a real man will approach it, and you, with respect." – Gary Hall Sr.
42. "It's at the borders of pain and suffering that the men are separated from the boys." – Emil Zatopek
43. "A real man swallows his pride when he's at fault and apologizes for his mistakes. He's not afraid to be criticized by his woman." – Anonymous
44. "Real men don't buy girls—they protect them." – Demi Moore
45. "Only real men can handle truly delicate women." – Allegra
46. "Real men are sadly lacking in this world, for when they are put to the test they prove worthless." – Franz Liszt
47. "All men like to think that they can do it alone, but a real man knows that there is no substitute for support, encouragement, or a pit crew." – Tim Allen
48. "A real man worth having has a vision. He has a vision not only for himself but for his children, his wife and everything pertaining to the overall success of his life." – Bey Bright
49. "But remember what drives a man; real men do what they have to do to make sure their people are taken care of, clothed, housed, and reasonably satisfied, and if they're doing anything less than that, they're not men." – Steve Harvey
Real Man Quotes to Guide You on How Women Should Be Treated
50. "Only a real man is able to stick to just one woman and treat her special, always." – Terry Mark
51. "Real men stay faithful. They don't have time to look for other women because they're too busy looking for new ways to love their own." – John F. Kennedy
52. "A real man wouldn't lay a finger on a woman. He treats his partner with respect, love, and support. Men are physically stronger and have no place abusing that power." – Matt Lanter
53. "To be a real man, I think you have to be supportive of each other and to be a real woman you have to be supportive of your man, and the man has to do the same thing, only then he would be a real man." – Sharmila Tagore
54. "A real man respects the virtues and values of the woman he loves. He believes in everything she gets strength from and loves her mind, body, and soul." – Aarti Khurana
55. "A real man protects your heart, he doesn't play with it." – Keren Zhims
56. "A real man never stops trying to show his women how much she means to him even after he already has her." – Suman Rai
57. "Real man treats his lady the same way he wants another man to treat his daughter." – Anonymous
58. "A real man also knows that his wife is human. She gets tired too!" – James A. Harrell Jr
59. "A real man chooses to honor, love, respect, adore, and be faithful to one woman!" – Ritu Ghatourey
60. "Boys will break your heart. Real men will pick up the pieces." – Drake
61. "Real men always have time for their women. No matter what, even if he's busy he'll find a way to make time for her." – Wiz Khalifa
62. "A real man, the kind of man a woman wants to give her life to, is one who will respect her dignity, who will honor her like the valuable treasure she is. A real man will not attempt to rip her precious pearl from its protective shell or persuade her with charm to give away her treasure prematurely, but he will wait patiently until she willingly gives him the prize of her heart. A real man will cherish and care for that prize forever." – Leslie Ludy 
63. "This is not just about women. We men need to recognize the part we play, too. Real men treat women with the dignity and respect they deserve." – Prince Harry
64. "A man can love a million girls, but only a real man can love one girl in a million ways." – Anonymous
Deep Real Man Quotes 
65. "A real man wants two things—danger and play; that's why he pursues a woman who is the most dangerous plaything." – Friedrich Nietzsche
66. "A real man is also cognizant of the fact that he sets the stage for what type of men his daughters will get involved with." – James A. Harrell Jr.
67. "The way of a superior man is three-fold: virtuous, he is free from anxieties; wise, he is free from perplexities; bold, he is free from fear." – Confucius
68. "Real men honor their responsibilities." – Clifford Bishop 
69. "A real man knows the importance of sowing the right seeds into his daughter's lives so that he can reap a better harvest." – James A. Harrell Jr.
70. "It takes a real man to see the difference between a diamond and a rhinestone. Can't be mad when someone else takes the diamond that you treated like a rhinestone." – Surgeo Bell
71. "Real men don't dance to other people's tune, instead, they play for others to dance." – Michale Bassey Johnson
72. "To have done no man a wrong, to walk and live, unseduced, within arm's length of what is not your own, with nothing between your desire and its gratification but the invisible law of rectitude, this is to be a man." – Horace Mann
73. ​​"A man's ledger does not tell what he is, or what he is worth. Count what is in man, not what is on him, if you would know what he is worth—whether rich or poor." – Henry Ward Beecher
74. "The true measure of a man is how he treats someone who can do him absolutely no good." – Samuel Johnson
75. "You can't be a real man if you don't look out for your kids. They need you." – Bill O'Reilly
76. "I don't think a man has to go around shouting and play-acting to prove he is something. And a real man doesn't go around putting other guys down, trampling their feelings in the dirt, making out they're nothing." – Joe Frazier
Funny Real Man Quotes That Will Make You Chuckle
77. "A real man doesn't call the plumbers. If he's gonna call himself a man, he needs to know how to fix it, on the spot." – Phil Robertson
78. "Now, what we do in Hollywood, we don't cast for the role, we cast for the money, and that's where the real man gets lost." – Johnny Messner
79. "Real men wear floral when trespassing." – Holly Jackson
80. "Would a real man get caught eating a twinkie?" – Andy Rooney
81. "Take a picture, not a trophy. This is how real men shoot animals." – Ricky Gervais
82. "A real man only cries when he's drunk!" – Ron Leavitt
83. "People who say real men don't wear pink obviously don't know any real men!" – Scott Disick
84. "It's a real man who can go out with a woman who's taller than he is. That's an alpha male right there." – Miranda Hart
85. "A real man only lies to his woman when he's surprising her." – Anonymous
86. "​​A real man is one who remembers the lady's birthday, but never knows how old she is. A man who never remembers her birthday, but knows exactly how old she is—is her husband." – Faina Ranevskaya
Also read: Funny Quotes
Being a Real Man Quotes That Will Make You Reflect on Yourself
87. "This is the test of your manhood: how much is there left in you after you have lost everything outside of yourself?" – Orison Swett Marden
88. "The fact is I have lost a fight, and I accept the loss from Allah. That's the way a real fighter and a real man goes out." – Naseem Hamed
89. "A real man doesn't have time to cheat because that man is too busy providing all of which a good woman deserves." – Ritu Ghatourey
90. "Being a man is not about how tough you are, it's about how you control the difficult situations that life confronts you with." – Iain Taylor
91. "It takes a man to admit his mistakes but it takes an even better man to stop making them." – Anonymous
92. "A man should be able to hear, and to bear, the worst that could be said of him." – Saul Bellow
93. "Tell me, do you spend time with your family? Good. Because a man who doesn't spend time with his family can never be a real man." – Marlon Brando
More Real Man Quotes for Everyone Who Wants to Be a Better Person
94. "A real man supports his family. A real man loves his child. A real man is with his wife. A real man takes care of his family." – Tom Lindt
95. "A real man loves his wife and places his family as the most important thing in life. Nothing has brought me more peace and content in life than simply being a good husband and father." – Frank Abagnale
96. "A real man will never be intimidated by his woman's motivation." – Garry Hall Sr.
97. "A man must at times be hard as nails: willing to face up to the truth about himself. But he must also be tender. No weapon will breach the armor of a woman's resentment like tenderness." – Elisabeth Elliot
98. "A real man will value your personality, your kindness, your intelligence, and who you are as a person, in general." – Garry Hall Sr.
99. "A real man makes choices, not mistakes." – Anonymous
100. "A real man provides, protects, and always keeps a promise." – Jivaro Brawley
Do You Aspire to Be a Real Man?
Magazines, television, movies, and even billboards do an excellent job of portraying the ideal man that every girl desires—a man with a well-defined jaw, a gorgeous body, a well-paid career, or a high social status. But, because of these unrealistic standards, men become distraught and lose their self-confidence. They think this is the only way to be considered real men.
But, remember that being a real man goes beyond physical attributes and characteristics. Don't let these so-called standards define you. Instead, find and show the true masculinity in you and be different from the rest of the men in the crowd.
It takes a lot to be a real man. It can be tiring, and you can feel unmotivated because you feel like too many responsibilities rest upon your shoulders, but you should not give up. So, let these real man quotes give you the courage to unleash the true masculinity you have within you!
Which of these quotes struck you the most? Feel free to comment down below!