Start your journey toward peace and nourish your soul by reading these spiritual quotes.
Spiritual practices may vary in different religions and cultures. But, we all stand in the same belief of the importance of taking care of our spirit.
Focusing on the health of our soul is one of the answers to our life purpose and strengthening our core values.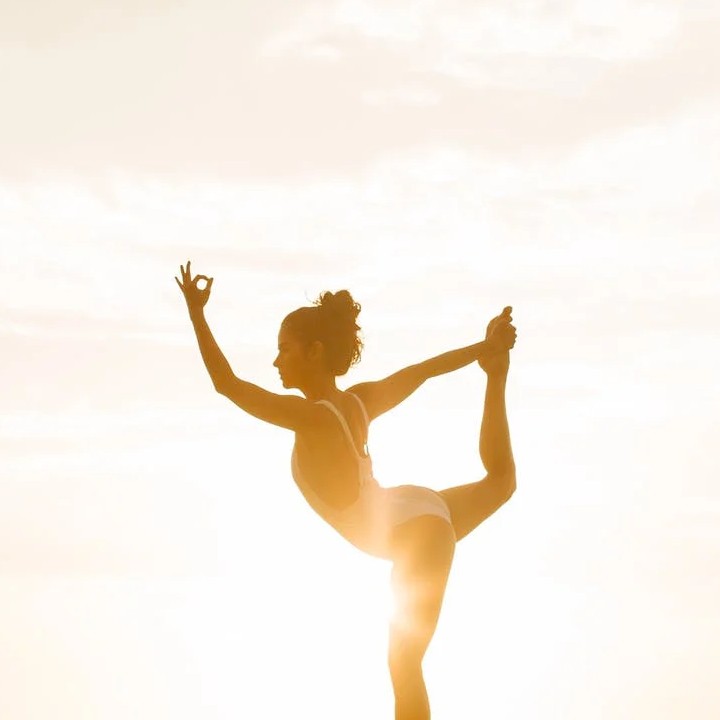 So, if you need guidance in your spiritual path, don't miss out on our collection. Read the complete list below to understand more about spirituality.
Let's get started.
And don't forget to check out these peace quotes and love quotes.
Best Spiritual Quotes
1. "We are not human beings trying to be spiritual. We are spiritual beings trying to be human." – Jacquelyn Small
2. "Spirituality is not a formula. It is not a test. It is a relationship. Spirituality is not about competency. It is about intimacy. Spirituality is not about perfection. It is about connection. The way of the spiritual life begins where we are now in the mess of our lives." – Mike Yaconelli
3. "At any moment, you have a choice that either leads you closer to your spirit or further away from it." – Thich Nhat Hanh
4. "Spiritual growth is not like fast food. It takes time for its roots to grow, and that requires us to be receptive and patient." – Zalman Schachter-Shalomi
5. "Spirituality is recognizing and celebrating that we are all inextricably connected to each other by a power greater than all of us and that our connection to that power and to one another is grounded in love and compassion." – Brené Brown
6. "The spiritual life does not remove us from the world but leads us deeper into it." – Henri Nouwen
7. "You have to grow from the inside out. None can teach you. None can make you spiritual. There is no other teacher but your own soul." – Swami Vivekananda
8. "The fullness of the spirit is an essential and indispensable experience for spiritual leadership. And each of us is as full of the spirit as we really want to be." – John Oswald Sanders
9. "One of the greatest indicators of our own spiritual maturity is revealed in how we respond to the weaknesses, the inexperience, and the potentially offensive actions of others." – David A. Bednar
10. "Spiritual awakening starts with a seed of thought and grows into a revelation." – Anonymous
11. "You can't have a physical transformation until you have a spiritual transformation." – Cory Booker
12. "Spirituality: the art of keeping your internal fire alive." – Maxime Lagacé
13. "When we are spiritually healthy, we realize that we exist beyond the physical and our life has a sense of meaning and purpose." – Robyn L. Gobin
14. "One of the most spiritual things you can do is embrace your humanity. Connect with those around you today." – Steve Maraboli
15. "Your intentions are more important than your actions when you are dealing with spiritual matters." – Pejman Aghasi
Inspirational Spiritual Quotes
16. "Spirituality does two things for you. One, you are forced to become more selfless. Two, you trust to providence. The opposite of a spiritual man is a materialist." – Imran Khan
17. "Big-heartedness is the most essential virtue on the spiritual journey." – Matthew Fox
18. "Spirituality is a brave search for the truth about existence, fearlessly peering into the mysterious nature of life." – Elizabeth Lesser
19. "The spiritual life is not a life before, after, or beyond our everyday existence. No, the spiritual life can only be real when it is lived in the midst of the pains and joys of the here and now." – Henri Nouwen
20. "Just as a candle cannot burn without fire, man cannot live without a spiritual life." – Buddha
21. "Part of spiritual and emotional maturity is recognizing that it's not like you're going to try to fix yourself and become a different person. You remain the same person, but you become awakened." – Jack Kornfield
22. "If we want greater clarity in our purpose or deeper and more meaningful spiritual lives, vulnerability is the path." – Brené Brown
23. "Keep your standards high and encourage one another to grow spiritually." – Shana Jahsinta Walters
24. "Spirituality is not about being fixed. It is about God being present in the mess of our unfixedness." – Michael Yaconelli
25. "When you connect to the silence within you, that is when you can make sense of the disturbance going on around you." – Stephen Richards
26. "The real spiritual progress of the aspirant is measured by the extent to which he achieves inner tranquility." – Swami Sivananda
27. "It isn't until you come to a spiritual understanding of who you are, not necessarily a religious feeling, but deep down, the spirit within, that you can begin to take control." – Oprah Winfrey
28. "The most good you can do for yourself spiritually is to live your life with total love, conviction, and purpose." – Deepak Chopra
29. "The path of spiritual growth is a path of lifelong learning." – M. Scott Peck
30. "Practicing spirituality brings a sense of perspective, meaning, and purpose to our lives." – Brené Brown
Also read: Inspirational Quotes, Encouraging Quotes
Spiritual Quotes That Will Encourage You to Love Freely
31. "Love in its essence is spiritual fire." – Lucius Annaeus Seneca
32. "You don't have to be spiritual to love, but true love feels like a spiritual experience." – Vex King
33. "The spiritual journey is the unlearning of fear and the acceptance of love." – Marianne Williamson
34. "The aim of all spiritual practice is love." – Sathya Sai Baba
Also read: True Love Quotes, Enlightenment Quotes
Spiritual Quotes About Life
35. "Religion, science, and spirituality help us make sense of the world. Life without at least one of them is a lonely and confusing place." – Naval Ravikant
36. "Let the measure of time be spiritual, not mechanical." – Ralph Waldo Emerson
37. "The essential lesson I've learned in life is to just be yourself. Treasure the magnificent being that you are and recognize first and foremost you're not here as a human being only. You're a spiritual being having a human experience." – Wayne Dyer
38. "God is peace, bliss, beauty, and truth. Focus your energy on that. Life will be like that." – Amit Ray
39. "The aim of life is to live, and to live means to be aware. Joyously, drunkenly, serenely, divinely aware." – Henry Miller
40. "As soon as you look at the world through an ideology, you are finished. No reality fits an ideology. Life is beyond that. That is why people are always searching for a meaning to life. Meaning is only found when you go beyond meaning. Life only makes sense when you perceive it as mystery, and it makes no sense to the conceptualizing mind." – Anthony de Mello
41. "Bring into play the almighty power within you, so that on the stage of life you can fulfill your high destined role." – Paramahansa Yogananda
42. "Learn to get in touch with the silence within yourself and know that everything in this life has a purpose. There are no mistakes, no coincidences. All events are blessings given to us to learn from." – Elizabeth Kübler-Ross
43. "Looking deeply at life as it is in this very moment, the meditator dwells in stability and freedom." – Buddha
Also read: Life Quotes, Positive Quotes
Spiritual Quotes to Guide You in Nourishing Your Soul
44. "Soul is the central point of spiritual discipline." – Mahavira
45. "The soul is placed in the body like a rough diamond and must be polished, or the luster of it will never appear." – Daniel Defoe
46. "Quiet the mind, and the soul will speak." – Ma Jaya
47. "There is a light within our soul that burns brighter than the sun, and we ignore it." – Basith
48. "Character can not be developed in ease and quiet. Only through experience of trial and suffering can the soul be strengthened, ambition inspired, and success achieved." – Helen Keller
49. "Spirituality does not come from religion. It comes from our soul." – Anthony D. Williams
50. "The want of goods is easily repaired, but the poverty of the soul is irreparable." – Michel de Montaigne
51. "You are never alone. You are eternally connected with everyone." – Amit Ray
52. "But grace is to the soul what the cell is to the body. Each serves as the key component of life. As physical life is dependent on the cell, so grace is the essence of spiritual life." – Gordon Kainer
53. "The first peace, which is the most important, is that which comes within the souls of people when they realize their relationship, their oneness with the universe and all its powers, and when they realize at the center of the universe dwells the Great Spirit, and that its center is really everywhere, it is within each of us." – Black Elk
54. "Begin to see yourself as a soul with a body rather than a body with a soul." – Wayne Dyer
55. "Take care of your inner, spiritual beauty. That will reflect in your face." – Dolores del Rio
56. "Those who have little interest in spirituality shouldn't think that human inner values don't apply to you. The inner peace of an alert and calm mind are the source of real happiness and good health." – Dalai Lama
Also read: Integrity Quotes, Spiritual Awakening Quotes
Positive Spiritual Quotes That Will Help You Conquer Challenges
57. "Human spirit is the ability to face the uncertainty of the future with curiosity and optimism. It is the belief that problems can be solved, differences resolved." – Bernard Beckett
58. "I realized then that even though I was a tiny speck in an infinite cosmos, a blip on the timeline of eternity, I was not without purpose." – R.J. Anderson
59. "If you obsess over whether you are making the right decision, you are basically assuming that the universe will reward you for one thing and punish you for another. The universe has no fixed agenda." – Deepak Chopra
60. "No individual can ultimately fail. The Divinity which descends into humanity is bound to regain its original state." – Nilakanta Sri Ram
61. "On the spiritual path, all the dreck and misery is transformed, maybe not that same day, but still transformed into spiritual fuel or insight." – Anne Lamott
62. "I think a spiritual journey is not so much a journey of discovery. It's a journey of recovery. It's a journey of uncovering your own inner nature. It's already there." – Billy Corgan
Also read: Karma Quotes
Wise Quotes to Learn About Spiritual Matters
63. "You do not need to work to become spiritual. You are spiritual. You need only to remember that fact. Spirit is within you. God is within you." – Julia Cameron
64. "Being spiritual has nothing to do with what you believe and everything to do with your state of consciousness." – Eckhart Tolle
65. "What drains your spirit drains your body. What fuels your spirit fuels your body." – Caroline Myss
66. "Be guided by spirit and not driven by ego." – Anonymous
67. "The spiritual journey is individual, highly personal. It can't be organized or regulated. It isn't true that everyone should follow one path. Listen to your own truth." – Ram Dass
68. "Your sacred space is where you can find yourself over and over again." – Joseph Campbell
69. "It is not the end of the physical body that should worry us. Rather, our concern must be to live while we're alive, to release our inner selves from the spiritual death that comes with living behind a facade designed to conform to external definitions of who and what we are." – Elisabeth Kubler-Ross
70. "Within each of us is a light, awake, encoded in the fibers of our existence. Divine ecstasy is the totality of this marvelous creation experienced in the hearts of humanity." – Tony Samara
71. "When a person responds to the joys and sorrows of others as if they were his own, he has attained the highest state of spiritual union." – Lord Krishna
72. "You can read books without ever stepping into a library, and practice spirituality without ever going to a temple." – Anthony de Mello
Spiritual Quotes on Happiness
73. "Happiness is spiritual, born of truth and love. It is unselfish. Therefore, it cannot exist alone but requires all mankind to share it." – Mary Baker Eddy
74. "Happiness cannot be traveled to, owned, earned, worn or consumed. Happiness is the spiritual experience of living every minute with love, grace, and gratitude." – Denis Waitley
75. "A human mind is a wandering mind, and a wandering mind is an unhappy mind." – Matthew A. Killingsworth and Daniel T. Gilbert
Spiritual Quotes to Help You Grow
76. "People who have had little self-reflection live life in a huge reality blind-spot." – Bryant McGill
77. "Spiritual progress is like a detoxification." – Marianne Williamson
78. "Rather than being your thoughts and emotions, be the awareness behind them." – Eckhart Tolle
79. "Knowing others is wisdom, knowing yourself is enlightenment." – Lao Tzu
80. "Awakening is not changing who you are, but discarding who you are not." – Deepak Chopra
81. "It is in our wild nature that we best recover from our un-nature, our spirituality." – Friedrich Nietzsche
82. "Man has two great spiritual needs. One is for forgiveness. The other is for goodness." – Billy Graham
83. "Science is not only compatible with spirituality. It is a profound source of spirituality." – Carl Sagan
Spiritual Quotes That Will Get You Closer to God
84. "God's ultimate goal for your life on earth is not comfort but character development. He wants you to grow up spiritually and become like Christ. Christlikeness is all about transforming your character, not your personality." – Rick Warren
85. "Prayer is a friendly conversation with the One we know loves us." – Teresa of Avila 
86. "They will become godly when they have God in their hearts." – Riaz Ahmed Gohar Shahi
87. "Within you, there is a stillness and a sanctuary to which you can retreat at any time and be yourself." – Hermann Hesse
88. "Anybody can thank God for good things. But when you can thank God even in the bad things, your faith grows, and your spiritual roots go deeper." – Rick Warren
89. "The ultimate test of our spirituality is the measure of our amazement at the grace of God." – Martyn Lloyd-Jones
90. "God stands very closely to make his grace sufficient for you and encourage you on Christian establishment, spiritual progress, and eternity." – Pastor Paul Rika
91. "A spiritual lift comes when we allow the Lord not only to enter the problem but also to carry the burdensome weight of it." – Jan Dargatz
More Spiritual Quotes That Are Full of Meaning
92. "Seek spiritual riches within. What you are is much greater than anyone or anything else you have ever yearned for." – Paramahansa Yogananda
93. "Sometimes I think there are only two instructions we need to follow to develop and deepen our spiritual life: slow down and let go." – Oriah mountain dreamer
94. "Religion is for people who're afraid of going to hell. Spirituality is for those who've already been there." – Vine Deloria Jr.
95. "The greatness of men that are spiritually evolved lies in their considering an event that seems negative into a great opportunity for moral 'redemption' and spiritual awareness." – Gianni Ferrario 
96. "Keep your feet on the ground, but let your heart soar as high as it will. Refuse to be average or to surrender to the chill of your spiritual environment." – Arthur Helps
97. "Maturity is the ability to think, speak, and act your feelings within the bounds of dignity. The measure of your maturity is how spiritual you become during the midst of your frustrations." – Samuel Ullman 
98. "Walk with the dreamers, the believers, the courageous, the cheerful, the planners, the doers, the successful people with their heads in the clouds and their feet on the ground. Let their spirit ignite a fire within you to leave this world better than when you found it." – Wilferd Arlan Peterson
99. "Sometimes refinement of character happens naturally as we grow older, but for many people, that growth is fostered by spiritual practices adopted and followed in a disciplined way." – Rachel Cowan
100. "The roots of the problems we face in the world, in our national life, and in our family and personal lives are spiritual." – Stephen Covey
Did These Quotes Answer Some of Your Questions About Spiritual Matters?
Sometimes, our life in the material realm makes us forget that we are beings with souls. Our spirit is essential because it gives us meaning and shows us that there are things that are much bigger than ourselves.
Having a healthy soul can help us spread more kindness, love, and peace in the world. In fact, most of our problems are rooted in an unhealthy view of the world and a lack of compassion. So, we must always keep in mind that we can take care of ourselves and make the world a better place by starting our spiritual journey.
We hope that these spiritual quotes were able to help you focus more on your soul. Our spirit lasts forever, so make sure to protect it while it is not too late.
Which spiritual quote taught you a lot? What do you do to take care of your spirit? Let us know by sharing your answers below!