These sports quotes will help you beat all the opponents blocking your way to success!
Sports may seem to be a pastime or just a game to someone, but it's way more than that for athletes. For them, it is a way of life, and it is something that shapes them to become their best and most successful selves.
But, being legendary or famous like Stephen Curry, Michael Phelps, Usain Bolt, or Michael Jordan doesn't happen instantly. Before reaching the top, they had to go through many hardships and defeats like everyone else.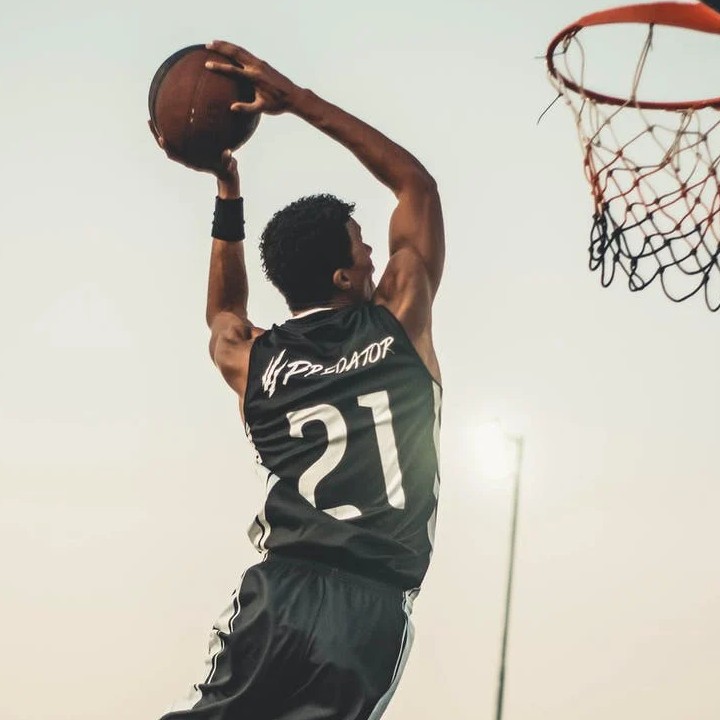 So, if you also want to make your mark in the sports industry and be a champion, read the complete list below!
Start reading here.
And don't forget to check out these softball quotes and swimming quotes.
Best Sports Quotes
1. "I always felt that my greatest asset was not my physical ability, it was my mental ability." – Bruce Jenner
2. "The only way to prove that you're a good sport is to lose." – Ernie Banks
3. "You'll score a lot of goals in your career but not one of them will happen without the help of a teammate." – Abby Wambach
4. "I don't want to be the next Michael Jordan, I only want to be Kobe Bryant." – Kobe Bryant
5. "One man practicing sportsmanship is far better than fifty preaching it." – Knute Rockne 
6. "To me the beauty of teamwork is the beauty of our sport, where you have five acting as one. You become selfless." – Mike Krzyzewski
7. "Sports serve society by providing vivid examples of excellence." – George Will
8. "The only one who can tell you 'you can't win' is you and you don't have to listen." – Jessica Ennis-Hill 
9. "The five S's of sports training are: stamina, speed, strength, skill, and spirit; but the greatest of these is spirit." – Ken Doherty
10. "Wins and losses come a dime a dozen. But effort? Nobody can judge that. Because effort is between you and you." – Ray Lewis
11. "There are no shortcuts—everything is reps, reps, reps." – Arnold Schwarzenegger
12. "​​If you can't outplay them, outwork them." – Ben Hogan 
13. "You've got to be confident when you're competing. You've got to be a beast." – Gabby Douglas
14. "Do you know what my favorite part of the game is? The opportunity to play." – Mike Singletary
15. "The harder the battle, the sweeter the victory." – Les Brown
Inspirational Sports Quotes
16. "Gold medals aren't really made of gold. They're made of sweat, determination, and a hard-to-find alloy called guts." – Dan Gable
17. "My motto was always to keep swinging. Whether I was in a slump, or feeling bad, or having trouble off the field, the only thing to do was keep swinging." – Hank Aaron
18. "You win some, you lose some, and some get rained out, but you gotta suit up for them all." – J. Askenberg
19. "Champions aren't made in the gyms. Champions are made from something they have deep inside them—a desire, a dream, a vision." – Muhammad Ali
20. "Set your goals high, and don't stop till you get there." – Bo Jackson
21. "You can't put a limit on anything. The more you dream, the farther you get." – Michael Phelps
22. "I've missed more than 9000 shots in my career. I've lost almost 300 games. 26 times, I've been trusted to take the game-winning shot and missed. I've failed over and over and over again in my life. And that is why I succeed." – Michael Jordan
23. "Always work hard, never give up, and fight until the end because it's never really over until the whistle blows." – Alex Morgan
24. "For me, winning isn't something that happens suddenly on the field when the whistle blows and the crowds roar. Winning is something that builds physically and mentally every day that you train and every night that you dream." – Emmitt Smith
25. "A trophy carries dust. Memories last forever." – Mary Lou Retton 
26. ​​"Many times, I had to dig deep and perform. All of that adversity helped me and drove me to want to be the best." – Hayley Wickenheiser
27. "A champion is someone who does not settle for that day's practice, that day's competition, that day's performance. They are always striving to be better. They don't live in the past." – Briana Scurry
Also read: Inspirational Quotes, Motivational Quotes
Motivational Sports Quotes to Give You the Drive You Need
28. "The principle is competing against yourself. It's about self-improvement, about being better than you were the day before." – Steve Young
29. "A champion is someone who gets up when he can't." – Jack Dempsey
30. "Winners never quit and quitters never win." – Vince Lombardi
31. "Champions keep playing until they get it right." – Billie Jean King
32. "Winning is not a sometime thing, it is an all the time thing. You don't do things right once in a while. You do them right all the time." – Vince Lombardi
33. "Just keep going. Everybody gets better if they keep at it." – Ted Williams
34. "Push yourself again and again. Don't give an inch until the final buzzer sounds." – Larry Bird
35. "If you don't fall, how are you going to know what getting up feels like?" – Stephen Curry
36. "Ability may get you to the top, but it takes character to keep you there." – John Wooden
37. "Never give up, never give in, and when the upper hand is ours, may we have the ability to handle the win with the dignity that we absorbed the loss." – Doug Williams
38. "Continuous effort—not strength or intelligence—is the key to unlocking our potential." – Liane Cardes
39. "You were born to be a player. You were meant to be here. This moment is yours." – Herb Brooks
40. "How you respond to the challenge in the second half will determine what you become after the game, whether you are a winner or a loser." – Lou Holtz
41. "You are never really playing an opponent. You are playing yourself, your own highest standards, and when you reach your limits, that is real joy." – Arthur Ashe
42. "You've got to take the initiative and play your game. In a decisive set, confidence is the difference." – Chris Evert
43. "Obstacles don't have to stop you. If you run into a wall, don't turn around and give up. Figure out how to climb it, go through it, or work around it." – Michael Jordan
Short Sports Quotes That You Should Keep In Mind
44. "Never underestimate the heart of a champion!" – Doc Rivers
45. "Never let the fear of striking out get in your way." – Babe Ruth
46. "Winning solves everything." – Tiger Woods
47. "Your biggest opponent isn't the other guy. It's human nature." – Bobby Knight
48. "It's not about perfect. It's about effort." – Jillian Michaels
49. "It never gets easier. You just get better." – Jordan Hoechlin
50. "Every champion was once a contender that refused to give up." – Rocky Balboa
51. "Believe me, the reward is not so great without the struggle." – Wilma Rudolph
52. "You're never a loser until you quit trying." – Mike Ditka
53. "The will to win is important, but the will to prepare is vital." – Joe Paterno
54. "Without self-discipline, success is impossible, period." – Lou Holtz
55. "If you don't have confidence, you'll always find a way not to win." – Carl Lewis
56. "If you train hard, you'll not only be hard, you'll be hard to beat." – Herschel Walker
57. "Once you learn to quit, it becomes a habit." – Vince Lombardi
58. "Victory is in having done your best. If you've done your best, you've won." – Billy Bowerman
Also read: Short Quotes, Health Quotes
Great Sports Quotes to Ponder On
59. "You must not only have competitiveness but ability, regardless of the circumstance you face, to never quit." – Abby Wambach
60. "One day you won't be an athlete anymore. You won't have that training before the competition. You won't have those long bus rides with your teammates anymore. One day you won't be an athlete anymore. You'll just have memories of one." – Anonymous
61. "Pain is temporary. It may last a minute, or an hour, or a day, or a year, but eventually it will subside and something else will take its place. If I quit, however, it lasts forever." – Lance Armstrong
62. "I hated every minute of training, but I said, 'Don't quit. Suffer now and live the rest of your life as a champion.'" – Muhammad Ali
63. "Most people give up just when they're about to achieve success. They quit on the one-yard line. They give up at the last minute of the game one foot from a winning touchdown." – Ross Perot
64. "You find that you have peace of mind and can enjoy yourself, get more sleep, and rest when you know that it was a 100% effort that you gave—win or lose." – Gordie Howe
65. "You can motivate by fear, and you can motivate by reward. But both those methods are only temporary. The only lasting thing is self-motivation." – Homer Rice
66. "So many people along the way, whatever it is you aspire to do, will tell you it can't be done. But all it takes is imagination. You dream. You plan. You reach." – Michael Phelps
67. "I became a good pitcher when I stopped trying to make them miss the ball and started trying to make them hit it." – Sandy Koufax
68. "There may be people that have more talent than you, but there's no excuse for anyone to work harder than you do." – Derek Jeter
69. "As athletes, we have ups and downs. Unfortunately, you can't pick the days they come on." – Deena Kastor
Sports Quotes to Help You Develop a Strong Mindset
70. "There are certain basic qualities and characteristics you've got to have. Number one: you've got to have a will to win." – Bob Richards 
71. "A champion is afraid of losing. Everyone else is afraid of winning." – Billie Jean King
72. "I don't plan on being disappointed. We plan on being really good, and obviously, we plan on winning." – Gregg Troy
73. "You have to expect things of yourself before you can do them." – Michael Jordan 
74. "Excellence is the gradual result of always striving to do better." – Pat Riley
75. "Win if you can, lose if you must, but never quit!" – Cameron Trammell
76. "Wisdom is always an overmatch for strength." – Phil Jackson
77. "You should never stay at the same level. Always push yourself to the next." – Marnelli Dimzon
78. "In a growth mindset, challenges are exciting rather than threatening. So rather than thinking, 'Oh, I'm going to reveal my weaknesses,' you say, 'Wow, here's a chance to grow.'" – Carol Dweck
79. "No matter the circumstances that you may be going through, just push through it." – Ray Lewis
Sports Quotes and Pieces of Advice From Well-Respected Coaches and Players
80. "Impossible is just a big word thrown around by small men who find it easier to live in the world they've been given than to explore the power they have to change it. Impossible is not a fact. It's an opinion. Impossible is not a declaration. It's a dare. Impossible is potential. Impossible is temporary. Impossible is nothing." – Muhammad Ali
81. "The most rewarding things you do in life are often the ones that look like they cannot be done." – Arnold Palmer
82. "The difference between the impossible and the possible lies in a person's determination." – Tommy Lasorda
83. "Difficulties in life are intended to make us better, not bitter." – Dan Reeves
84. "The hardest skill to acquire in this sport is the one where you compete all out, give it all you have, and you are still getting beat no matter what you do. When you have the killer instinct to fight through that, it is very special." – Eddie Reese
85. "It's not whether you get knocked down; it's whether you get up." – Vince Lombardi
86. "Always make a total effort, even when the odds are against you." – Arnold Palmer
87. "An athlete cannot run with money in his pockets. He must run with hope in his heart and dreams in his head." – Emil Zatopek
88. "The more difficult the victory, the greater the happiness in winning." – Pele
89. "When you've got something to prove, there's nothing greater than a challenge." – Terry Bradshaw
90. "Most talented players don't always succeed. Some don't even make the team. It's more what's inside." – Brett Favre
91. "Never say never because limits, like fears, are often just an illusion." – Michael Jordan
92. "You're playing a game, whether it's Little League or Game 7 of the World Series. It's impossible to do well unless you're having a good time. People talk about pressure. Yeah, there's pressure. But I just look at it as fun." – Derek Jeter
93. "Persistence can change failure into extraordinary achievement." – Matt Biondi 
94. "Hard work beats talent when talent doesn't work hard." – Tim Notke 
More Sports Quotes From Olympic Athletes
95. "I'd rather regret the risks that didn't work out than the chances I didn't take at all." – Simone Biles
96. "To uncover your true potential you must first find your own limits and then you have to have the courage to blow past them." – Picabo Street 
97. "It's going to be a journey. It's not a sprint to get in shape." – Kerri Walsh Jennings
98. "Age is no barrier. It's a limitation you put on your mind." – Jackie Joyner-Kersee
99. "Life is gonna throw you curveballs and it's how you deal with them and your attitude and your work ethic." – Kerri Strug
100. "The best motivation always comes from within." – Michael Johnson
Do You Have What It Takes to Be a Champion?
Losing and failing are parts of the process of achieving success. That's why, no matter how sad and disappointed we might be because of these failures, we should never quit or give up.
The journey toward success might be tiring, but you must never lose your motivation. It's okay to stop for a bit or to take a rest when you feel tired, but always remember to get up again and continue what you've started. After all, the time will come when all your hard work will finally pay off!
It's not easy to have the motivation to keep going, but we hope that these quotes were able to inspire you to not give up and push through no matter how hard things get. Whenever you feel like you're not destined to be a champion, just take a deep breath and reread the quotes in this collection!
Which quotes are your favorites? Do you have any sports quotes that you want to add? Feel free to list them below!