Whether you are a fan of the twinkling stars in the sky or simply looking for words of wisdom and encouragement, this collection of stars quotes is for you!
Aside from being celestial bodies, stars have a deeper meaning in our lives. They may appear insignificant, but they can make a huge difference in your life by motivating you to keep going. Stars serve as a reminder that there is always something to look up to and that light can be found even in the darkest times.
Stars can also represent your loved ones who bring light into your life. That is why, no matter what happens to you, remember that you are not alone because they are always present—whether in darkness or light.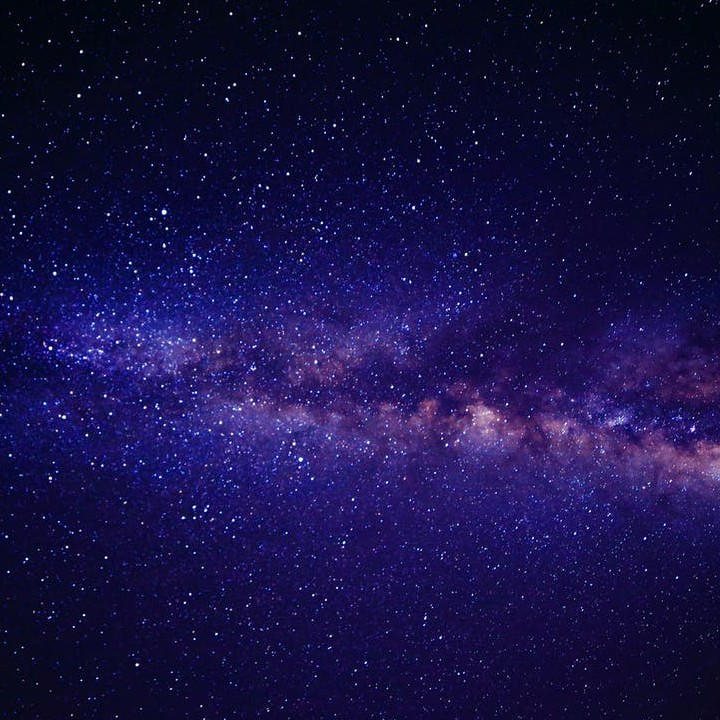 Keep browsing our list below to benefit from the knowledge shared by well-known people about what stars mean for different aspects of our lives.
Start here.
And make sure to read these sky quotes and clouds quotes.
Best Stars Quotes
1. "It is not in the stars to hold our destiny but in ourselves." – William Shakespeare
2. "Hope itself is like a star―not to be seen in the sunshine of prosperity, and only to be discovered in the night of adversity." – Charles Spurgeon
3. "Each star is a mirror reflecting the truth inside you." – Aberjhani
4. "The humblest star twinkles most in the darkest night." – Johann Kaspar Lavater
5. "Not only do we live among the stars, the stars live within us." – Neil deGrasse Tyson
6. "Stars can't shine without darkness." – Anonymous
7. "Though my soul may set in darkness, it will rise in perfect light; I have loved the stars too fondly to be fearful of the night." – Sarah Williams
8. "Don't ever stop reaching for the stars. Even if they remain out of reach, you'll still go further than if you didn't bother to try." – Anonymous
9. "Keep your eyes on the stars, and your feet on the ground." – Theodore Roosevelt
10. "We were written in the stars." – Anonymous
11. "Perhaps they are not stars, but rather openings in heaven where the love of our lost ones pours through and shines down upon us to let us know they are happy." – Eskimo Proverb
12. "Working together, tiny stars light the universe. That's the power of teamwork." – Anonymous
13. "Just like each star is unique yet makes the universe what it is, the light in you makes you who you are. That's exactly who you need to be." – Anonymous
14. "Moonlight drowns out all but the brightest stars." – J.R.R. Tolkien
15. "Look at the stars. See their beauty. And in that beauty, see yourself." – Draya Mooney
Famous Quotes About Stars
16. "You know it's never too late to shoot for the stars." – Nickelback
17. "You can be the moon and still be jealous of the stars." – Gary Allan
18. "Many are the stars I see but in my eye no star like thee." – Anonymous
19. "Let's dance beneath the stars and forget the world." – Anonymous
20. "Look at the stars, look how they shine for you." – Coldplay
21. "When it is dark enough, you can see the stars." – Ralph Waldo Emerson
22. "One day someone will look at you the same way you look at the stars." – Anonymous
23. "I'll pull the stars down from the heavens to fill your empty skies." – Anonymous
24. "At peace with stars, in love with fireflies." – Anonymous
25. "Nothing kindles wonder like the beauty of stars." – Anonymous
26. "My thoughts are stars I cannot fathom into constellations." – Anonymous
27. "The stars are the jewels of the night, and perchance surpass anything which day has to show." – Henry David Thoreau
28. "I like the night. Without the dark, we'd never see the stars." – Stephenie Meyer
29. "Shoot for the stars but if you happen to miss, shoot for the moon instead." – Neil Armstrong
30. "Dwell on the beauty of life. Watch the stars, and see yourself running with them." – Marcus Aurelius
Also read: Tree Quotes
Positive Quotes That'll Motivate You to Aim for the Stars
31. "Stars do not pull each other down to be more visible; they shine brighter." – Matshona Dhliwayo
32. "Reach high, for stars lie hidden in you. Dream deep, for every dream, precedes the goal." – Rabindranath Tagore
33. "I'm a dreamer. I have to dream and reach for the stars, and if I miss a star then I grab a handful of clouds." – Mike Tyson
34. "We all shine on. Like the moon, and the stars, and the sun. We all shine on, come on, and on, and on." – John Lennon
35. "It is reasonable to hope that in the not too distant future we shall be competent to understand so simple a thing as a star." – Arthur Eddington
36. "When virtue and modesty enlighten her charms, the luster of a beautiful woman is brighter than the stars of heaven, and the influence of her power is in vain to resist." – Akhenaton
37. "I hope to continue to inspire our nation's youth to pursue careers in science, technology, engineering, and math so they, too, may reach for the stars." – Ellen Ochoa
38. "For my part, I know nothing with any certainty, but the sight of the stars makes me dream." – Vincent van Gogh
39. "I can feel the dark, take the night apart, but then, the stars come out and lift my heart." – Earth, Wind & Fire
40. "Remember to look up at the stars and not down at your feet. Try to make sense of what you see and wonder about what makes the universe exist. Be curious. And however difficult life may seem, there is always something you can do and succeed at. It matters that you don't just give up." – Stephen Hawking
Deep and Meaningful Stars Quotes to Make You Reflect
41. "The cosmos is within us. We are made of star-stuff. We are a way for the universe to know itself." – Carl Sagan
42. "Is there not a tongue in every star that talks with man and woos him to be wise?" – Anna Letitia Barbauld
43. "To make a wish on a shooting star, you must first believe it can come true!" – Manifest
44. "There wouldn't be a sky full of stars if we were all meant to wish on the same one." – Frances Clark
45. "The sun, the stars and the seasons as they pass, some can gaze upon these with no strain of fear." – Horace
46. "The stars know everything, so we try to read their minds as distant as they are. We choose to whisper in their presence." – Charles Simic
47. "If there were no night, we would not appreciate the day, nor could we see the stars and the vastness of the heavens. We must partake of the bitter with the sweet. There is a divine purpose in the adversities we encounter every day. They prepare, they purge, they purify, and thus they bless." – James E. Faust
Romantic Stars Quotes for Lovers All Over the World
48. "Kiss me under the light of a thousand stars." – Anonymous
49. "You are the brightest star in my sky." – Anonymous
50. "If kisses were stars, I would give you the sky." – Anonymous
51. "If a star fell from the sky every time I thought of you, there would be none left in the sky." – Anonymous
52. "Stars may be uncountable but you are my only star. People may dream dreams but you are all I dream about." – Anonymous
53. "No matter where I went, I always knew my way back to you. You are my compass star." – Anonymous
54. "There are many stars in the sky tonight. But only one shines through my heart. And that is you." – Anonymous
55. "And in her smile, I see something more beautiful than the stars." – Anonymous
56. "You weren't just a star to me, you were my whole damn sky." – Anonymous
57. "Out of all the stars in the sky, she chooses him to light her night." – Anonymous
58. "Yours is the light by which my spirit's born: you are my sun, my moon, and all my stars." – E. E. Cummings
59. "We met at the end of the world and sat hand in hand as the stars went out." – Anonymous
60. "I love all the stars in the sky but they are nothing compared to the ones in your eyes. So I'll think about you as I turn in for the night." – Anonymous
61. "From which stars have we fallen to meet each other here?" – Friedrich Nietzsche
62. "It's the kind of kiss that inspires stars to climb into the sky and light up the world." –Tahereh Mafi
Short but Profound Quotes on the Stars up Above
63. "Underground, the stars are legends." – Catherine Fisher
64. "You are a star in someone's sky." – Anonymous
65. "There is no easy way from the earth to the stars." – Seneca
66. "The stars are the street lights of eternity." – Anonymous
67. "How is it that the sky feeds the stars?" – Lucretius
68. "'Cause in a sky full of stars I think I saw you." – Anonymous
69. "What makes night within us may leave stars." – Victor Hugo
70. "The stars are the apexes of what triangles!" – Henry David Thoreau
71. "There is no shortage of fault to be found amid our stars." – John Green
72. "The sky is filled with stars, invisible by day." – Henry Wadsworth Longfellow
Quotes That Zoom in on the Relationship Between Stars and Death
73. "Someday death will take us to another star." – Vincent van Gogh
74. "Stars die so we may live. We die so stars may be reborn." – Karl Larson
75. "Maybe that's what life is—a wink of the eye and winking stars." – Jack Kerouac
76. "When he shall die, take him, and cut him out in little stars. And he will make the face of heaven so fine, that all the world will be in love with night. And pay no worship to the garish sun." – William Shakespeare
Stars Quotes to Make You See Love in a Different Light
77. "I love you to the stars and beyond." – Anonymous
78. "I love people who get excited about stars." – Anonymous
79. "I love you more than there are stars in the sky and fish in the sea." – Nicholas Sparks
80. "I will love you and only you until the stars are shaken out of the sky." – Rachel Alexander
81. "Trying to explain how much I love you, is like counting the stars. You can try—but it's impossible." – Anonymous
82. "Surely the stars are images of love." – Philip James Bailey
83. "A sky full of stars and he was staring at her." – Atticus
84. "I will love you forever like the moon holds the night, I'll be the stars, and you the sky." – Anonymous
85. "Love knows not distance; it hath no continent; its eyes are for the stars." – Gilbert Parker
86. "Trust your heart if the seas catch fire, live by love though the stars walk backward." – E.E. Cummings
87. "Why do stars fall down from the sky every time you walk by? Just like me, they long to be close to you." – Carpenters
88. "Under the blanket of stars, as her night, met his day. She fell in love with his love." – Srishti Srivastava
89. "Can you imagine the stars to not shine? That's how deep my love for you was. Still, you made me realize stars don't always shine." – Anonymous
90. "Stars that shine bling in the moon night, might I find true love squirreled away tonight?" – Isabel Yosito
91. "What is love? I have met in the streets a very poor young man who was in love. His hat was old, his coat worn, the water passed through his shoes and the stars through his soul." – Victor Hugo
Wonderful Stars Quotes That'll Make You Look Up to the Skies
92. "Stars are holes in the sky from which the light of the infinite shines." – Confucius
93. "If the stars should appear but one night every thousand years how man would marvel and stare." – Ralph Waldo Emerson
94. "Moon and stars, the draping light of the love-wreathed couch of night." – Edwin Leibfreed
95. "Not just beautiful, though—the stars are like the trees in the forest, alive and breathing. And they're watching me." – Haruki Murakami
96. "Silently, one by one, in the infinite meadows of heaven, blossomed the lovely stars, the forget-me-nots of the angels." – Henry Wadsworth Longfellow
97. "It shows you exactly how a star is formed; nothing else can be so pretty! A cluster of vapor, the cream of the milky way, a sort of celestial cheese, churned into the light." – Benjamin Disraeli
More Quotes About the Significance of Stars in Our Lives
98. "There are too many stars in some places and not enough in others." – Mark Twain
99. "Do not complain beneath the stars about the lack of bright spots in your life." – Bjornstjerne Bjornson
100. "If people sat outside and looked at the stars each night, I'll bet they'd live a lot differently." – Bill Watterson
Who Do You Consider to Be the Brightest Star in Your Life?
There will be times in your life when you feel as if you are enveloped in darkness and become hopeless. But, a starry sky is a beautiful reminder that life isn't all bad. This simply means that there are many possibilities and opportunities if you look for them.
Remember that there are many things to be thankful for in life. You may not always see the stars that guide you, but know that they will always be there to light the way.
Life will not always be bright, and you will become disoriented at times. Remember to always look up so that you'll see the path lit up by the stars. We hope that these quotes were able to shed some light on your purpose and inspired you to keep going and never give up—even in the darkest of times.
Which of these quotes lit up your life? Start the conversation in the comments section below.