We've compiled a list of strength quotes to remind you that giving up is not an option and that you must find the courage to stand firm, no matter what challenges life brings.
The ability to overcome the problems that life throws at humanity is defined as strength. As we go through life, things may become difficult to the point where we lose interest in everything.
We can, however, gain strength and hope from someone who can reawaken the power within us. But sometimes, the only person who can lift us up again is ourselves.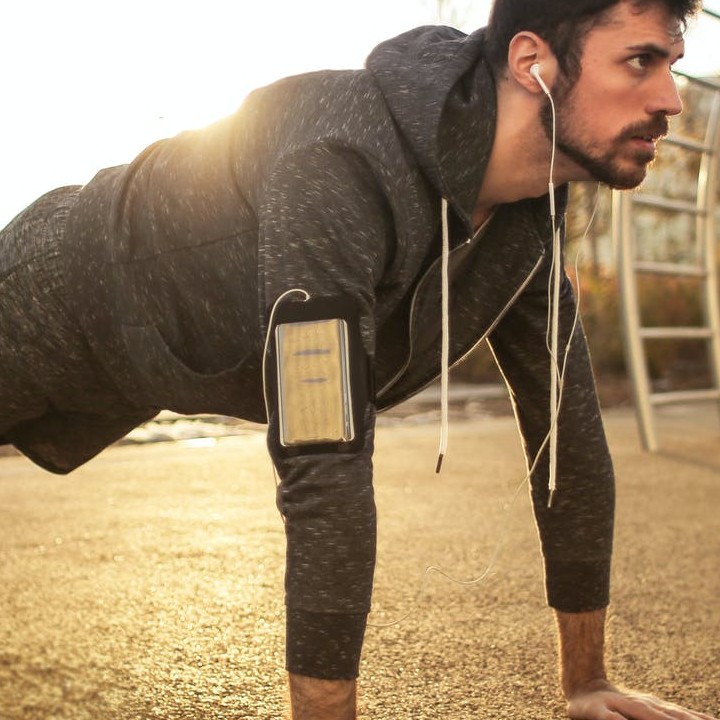 We've compiled this list precisely for that purpose—to help you find the strength within you to remain steadfast amidst any roadblock.
Continue reading below.
And don't forget to check out these determination quotes and courage quotes.
Best Strength Quotes
1. "Strength is a matter of a made-up mind." – John Beecher
2. "Strength and growth come only through continuous effort and struggle." – Napoleon Hill
3. "Strength does not come from physical capacity. It comes from an indomitable will." – Mahatma Gandhi
4. "Be faithful in small things because it is in them that your strength lies." – Mother Teresa
5. "You have power over your mind—not outside events. Realize this, and you will find strength." – Marcus Aurelius
6. "Strength does not come from winning. Your struggles develop your strengths. When you go through hardships and decide not to surrender, that is strength." – Arnold Schwarzenegger
7. "With the new day comes new strength and new thoughts." – Eleanor Roosevelt
8. "And one has to understand that braveness is not the absence of fear but rather the strength to keep on going forward despite the fear." – Paulo Coelho
9. "What makes you different or weird, that's your strength." – Meryl Streep
10. "Silence is a source of great strength." – Lao Tzu
Inspiring Quotes to Show You How to Be Strong
11. "Be strong, be fearless, be beautiful. And believe that anything is possible when you have the right people there to support you." – Misty Copeland
12. "May you always be courageous, stand upright, and be strong. May you stay forever young." – Bob Dylan
13. "I am strong because I've been weak. I am fearless because I've been afraid." – Anonymous
14. "The strongest people are not those who show strength in front of us but those who win battles we know nothing about." – Anonymous
15. "Smile and let everyone know that today, you're a lot stronger than you were." – Drake
16. "Difficulties are meant to rouse, not discourage. The human spirit is to grow strong by conflict." – William Ellery Channing
17. "You have to be at your strongest when you're feeling at your weakest." – Anonymous
18. "Stay strong, make them wonder how you're still smiling." – Anonymous
19. "The harder you fall, the heavier your heart; the heavier your heart, the stronger you climb; the higher your pedestal." – Criss Jami
20. "The more you care, the stronger you can be." – Jim Rohn
21. "He who believes is strong; he who doubts is weak. Strong convictions precede great actions." – Louisa May Alcott
22. "That which does not kill us makes us stronger." – Friedrich Nietzsche
23. "Anyone can hide. Facing up to things, working through them, that's what makes you strong." – Sarah Dessen
24. "Whoever you are, whatever your dream, you have to be strong in your head and strong in your heart. Be strong. There's no quitting for the person who wants it badly enough." – Carly Patterson
25. "Be sure you put your feet in the right place, then stand firm." – Abraham Lincoln
Also read: Inspirational Quotes, Encouraging Quotes
Strength Quotes Filled With Positivity
26. "Being deeply loved gives you strength; loving deeply gives you courage." – Lao Tzu
27. "Don't push your weaknesses, play with your strengths." – Jennifer Lopez
28. "The undertaking of a new action brings new strength." – Richard L. Evans
29. "Never apologize for being sensitive or emotional. Let this be a sign that you've got a big heart and aren't afraid to let others see it. Showing your emotions is a sign of strength." – Brigitte Nicole
30. "It is good to love many things, for therein lies the true strength, and whosoever loves much performs much, and can accomplish much, and what is done in love is well done." – Vincent Van Gogh
31. "Yielding will overcome anything superior to itself; its strength is boundless." – Bruce Lee
32. "If one suffers we all suffer. Togetherness is strength." – Jean-Bertrand Aristide
33. "Courage isn't having the strength to go on, it is going on when you don't have the strength." – Napoleon Bonaparte
34. "Life doesn't get easier or more forgiving, we get stronger and more resilient." – Steve Maraboli
35. "The resistance that you fight physically in the gym and the resistance that you fight in life can only build a strong character." – Arnold Schwarzenegger
Also read: Famous Quotes, Positive Quotes
Strength Quotes That Will Motivate You to Endure No Matter What
36. "Try to look at your weakness and convert it into your strength. That's success." – Zig Ziglar
37. "For what it's worth: it's never too late to be whoever you want to be. I hope you live a life you're proud of, and if you find you're not, I hope you have the strength to start over again." – F. Scott Fitzgerald
38. "A hero is an ordinary individual who finds the strength to persevere and endure in spite of overwhelming obstacles." – Christopher Reeve
39. "One who gains strength by overcoming obstacles possesses the only strength which can overcome adversity." – Albert Schweitzer
40. "Give God your weakness and He'll give you His strength." – Anonymous
41. "Let me tell you the secret that has led me to my goal: my strength lies solely in my tenacity." – Louis Pasteur
42. "We do not have to become heroes overnight. Just a step at a time, meeting each thing that comes up, seeing it is not as dreadful as it appeared, discovering we have the strength to stare it down." – Eleanor Roosevelt
43. "The real man smiles in trouble, gathers strength from distress, and grows brave by reflection." – Thomas Paine
44. "A true hero isn't measured by the size of his strength, but by the strength of his heart." – Hercules
45. "Be strong, things will get better. It might be stormy now, but rain doesn't last forever." – Anonymous
Also read: Life Quotes, Attitude Quotes
Quotes to Give You the Inner Strength You Need to Push Through
46. "Calm mind brings inner strength and self-confidence, so that's very important for good health." – Dalai Lama
47. "Go within every day and find the inner strength so that the world will not blow your candle out." – Katherine Dunham
48. "It is worth remembering that the time of greatest gain in terms of wisdom and inner strength is often that of greatest difficulty." – Dalai Lama
49. "When we meet real tragedy in life, we can react in two ways—either by losing hope and falling into self-destructive habits or by using the challenge to find our inner strength." – Dalai Lama
50. "I was always looking outside myself for strength and confidence, but it comes from within. It is there all the time." – Anna Freud
51. "Inner strength is measured by what we can bear and how long." – Invajo
52. "Virtue is an inner strength. It expands your nature." – John Bradshaw
53. "They say everything you go through in your childhood builds character and inner strength." – Curtis Joseph
54. "You really have to look inside yourself and find your own inner strength, and say, 'I'm proud of what I am and who I am, and I'm just going to be myself.'" – Mariah Carey
55. "As we advance in life it becomes more and more difficult, but in fighting the difficulties the inmost strength of the heart is developed." – Vincent van Gogh
56. "Inner strength can break any inertia and take you out of your comfort zone." – Invajo
Short Strength Quotes
57. "I'll find strength in pain." – Anonymous
58. "Where there is no struggle, there is no strength." – Oprah Winfrey
59. "Only strength can cooperate. Weakness can only beg." – Dwight D. Eisenhower
60. "Failure gave me strength. Pain was my motivation." – Michael Jordan
61. "People do not lack strength, they lack will." – Victor Hugo
62. "Freedom comes from strength and self-reliance." – Lisa Murkowski
63. "Leverage the strength that you have: that no one else can be you." – Todd Wheatland
64. "The task ahead of you is never greater than the strength within you." – Anonymous
65. "Nothing is so strong as gentleness, nothing so gentle as real strength." – Saint François de Sales
66. "Focus on your strengths, not your weaknesses." – Roy T. Bennett
Also read: Short Quotes, Weakness Quotes
Strength Quotes to Help You in Hard Times
67. "Anyone can give up, it's the easiest thing in the world to do. But to hold it together when everyone else would understand if you fell apart, that's true strength." – Oliver Wilkins
68. "We all have an unsuspected reserve of strength inside that emerges when life puts us to the test." – Isabel Allende
69. "When you face difficult times, know that challenges are not sent to destroy you. They're sent to promote, increase, and strengthen you." – Joel Osteen
70. "The struggle you're in today is developing the strength you need tomorrow." – Robert Tew
71. "Life is very interesting—in the end, some of your greatest pains become your greatest strengths." – Drew Barrymore
72. "There is a saying in Tibetan, 'Tragedy should be utilized as a source of strength.' No matter what sort of difficulties, how painful the experience is, if we lose our hope, that's our real disaster." – Dalai Lama
73. "Do not pray for an easy life, pray for the strength to endure a difficult one." – Bruce Lee
74. "All the adversity I've had in my life, all my troubles and obstacles, have strengthened me. You may not realize it when it happens, but a kick in the teeth may be the best thing in the world for you." – Walt Disney
75. "You never know how strong you are, until being strong is your only choice." – Bob Marley
76. "When adversity strikes, that's when you have to be the most calm. Take a step back, stay strong, stay grounded and press on." – LL Cool J
Strength Quotes That Spark Hope
77. "You gain strength, courage, and confidence by every experience in which you really stop to look fear in the face. You are able to say to yourself, 'I lived through this horror. I can take the next thing that comes along.'" – Eleanor Roosevelt
78. "It is really wonderful how much resilience there is in human nature. Let any obstructing cause, no matter what, be removed in any way, even by death, and we fly back to first principles of hope and enjoyment." – Bram Stoker
79. "If you lose hope, somehow you lose the vitality that keeps moving, you lose that courage to be, that quality that helps you go on in spite of it all. And so today I still have a dream." – Martin Luther King, Jr.
Bible Quotes and Verses on Strength
80. "The Lord is my strength and my shield; my heart trusts in Him, and I am helped. My heart leaps for joy and I will give thanks to Him in song." – Psalm 28:7
81. "She is clothed in strength and dignity and she laughs without fear of the future." – Proverbs 31:25
82. "Do not grieve, for the joy of the Lord is your strength." – Nehemiah 8:10
83. "So do not fear, for I am with you; do not be dismayed, for I am your God. I will strengthen you and help you; I will uphold you with my righteous right hand." – Isaiah 41:10
84. "Surely, God is my salvation; I will trust and not be afraid. The Lord, the Lord, is my strength and my song; He has become my salvation." – Isaiah 12:2
85. "I can do all this through Him who gives me strength." – Philippians 4:13
86. "He gives power to the weak and strength to the powerless." – Isaiah 40:29
87. "Look to the Lord and His strength; seek His face always." – 1 Chronicles 16:11
88. "My flesh and my heart may fail, but God is the strength of my heart and my portion forever." – Psalm 73:26
89. "The Sovereign Lord is my strength; He makes my feet like the feet of a deer, He enables me to tread on the heights." – Habakkuk 3:19
Great Quotes to Enhance Your Mental Strength
90. "Strength of mind is exercise, not rest." – Alexander Pope
91. "Mental strength is what separates champions from near champions." – Rafael
92. "Increasing the strength of our minds is the only way to reduce the difficulty of life." – Mokokoma Mokhonoana
93. "The strength of your mind determines the quality of your life." – Edmond Mbiaka
94. "At the end of your struggles, challenges, and obstacles comes the mental strength to cross many boundaries in the future." – Edmond Mbiaka
95. "You have to learn the opponent psychologically inside out and mental strength is one of the important factors. You're either gonna break it or make it." – Wladimir Klitschko
96. "The ability to continue moving when you are feeling scared, fearful or lazy is the sign of true mental strength." – Matthew Donnelly
97. "We love being mentally strong, but we hate situations that allow us to put our mental strength to good use." – Mokokoma Mokhonoana
98. "You can never be free until you develop the mental strength to stop fretting over things you cannot control." – Robert Ringer
99. "You've got to develop mental strength. And you develop mental strength with the will. The will is the mental faculty that gives you the ability to hold one idea under the screen of your mind to the exclusion of all outside distractions." – Bob Proctor
100. "I like feeling strong. It keeps my mental floor higher." – Pink
Insightful Quotes That Focus on Family Strength
101. "Our family is a circle of strength and love." – Anonymous
102. "Family strength is a marvelous thing." – Agatha Christie
103. "In the family, there is strength that all the power in the world cannot undo." – Anonymous  
104. "My sense of personal strength has always come from my family." – Benjamin Bratt
105. "Life is a secret lease from God and we should not allow ourselves to be bruised. Family life is our strength and success." – Joseph Lowery
106. "The strength of a family, like the strength of an army, is in its loyalty to each other." – Mario Puzo
107. "The strength of the nation ultimately depends upon the strength of family and community." – Jeff Fortenberry
108. "Draw great strength from your family and give in turn to those who come after you." – Janet Reno
109. "Our family is a circle of strength; founded on faith, joined in love, kept by God, together forever." – Anonymous
110. "The strength of a family isn't determined by the number of members, but rather by the amount of love given and received." – Anonymous
More Strength Quotes
111. "When we long for life without difficulties, remind us that oaks grow strong in contrary winds and diamonds are made under pressure." – Peter Marshall
112. "Some people believe holding on and hanging in there are signs of great strength. However, there are times when it takes much more strength to know when to let go and then do it." – Ann Landers
113. "Strength isn't about bearing a cross of grief or shame. Strength comes from choosing your own path and living with the consequences." – Jenny Trout
114. "Smiles can hide so much; fear, pain, sadness, tears. But then again they reflect one thing: strength." – Anonymous
115. "The strength of a man's virtue should not be measured by his special exertions, but by his habitual acts." – Blaise Pascal
116. "I love the man that can smile in trouble, that can gather strength from distress, and grow brave by reflection." – Thomas Paine
117. "It does not take much strength to do things, but it requires great strength to decide on what to do." – Elbert Hubbard
118. "There are two ways of exerting one's strength: one is pushing down, the other is pulling up." – Booker T. Washington
119. "Because your own strength is unequal to the task, do not assume that it is beyond the powers of man; but if anything is within the powers and province of man, believe that it is within your own compass also." – Marcus Aurelius
120. "Some people don't like you just because your strength reminds them of their weakness. Don't let the hate slow you down." – Thema Davis
Did Your Life Experiences Give You a Lot of Strength?
Every day of our lives, our strength is tested in various ways. We are constantly bombarded by obstacles that challenge us physically, emotionally, or spiritually. As humans, we have limits, and sometimes, we feel like the only way out is to give up.
With the continuous influx of difficulties, our sense of strength gradually fades. Being in that situation makes us feel like everything in life is treating us unfairly. However, keep in mind that diamonds form under extreme pressure.
We cannot be stronger and more resilient if we do not encounter any hurdles. After all, these challenges are the things that hone us into better individuals.
Indeed, difficult times are an unavoidable part of life. So, be grateful to those who remain by your side through the ups and downs of life. At the same time, remember that we can handle anything life throws at us if we keep a positive attitude!
Did you feel empowered after reading through our collection? Which quotes are your favorites? Share your thoughts in the comments section below.