This collection of stress quotes will assist you in managing the things you're anxious about and helping others in dealing with theirs.
Stress can attack us in different aspects of life. It can occur at school, work, or even at home. We can't avoid it, but there's always something that we can do to cope and deal with it.
People address stress in various ways. Some may be good at working with it, while some may be more vulnerable.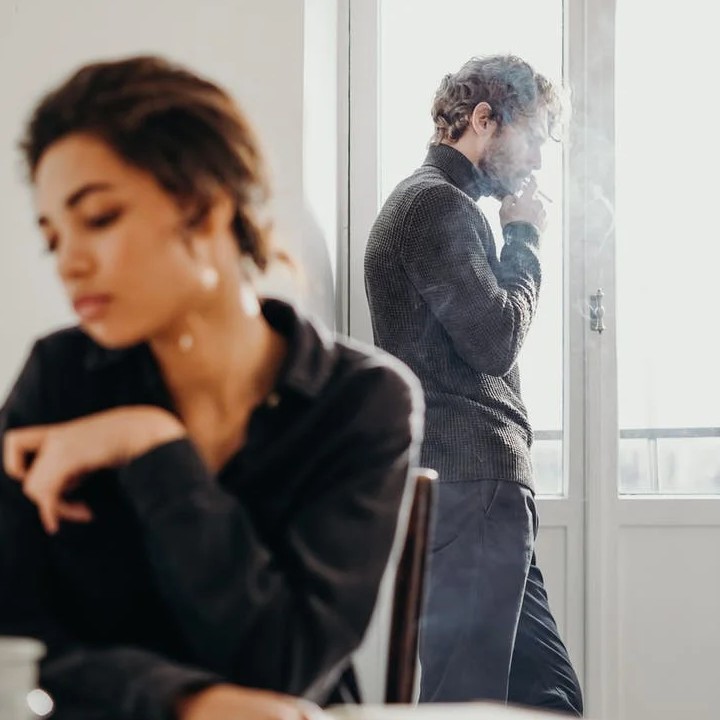 Since everyone encounters something stressful at one point in their lives or another, these quotes will definitely help you out!
Let's go!
And don't forget to read these positive quotes and healing quotes.
Best Stress Quotes
1. "One of the best ways to reduce stress is to accept the things that you cannot control." – M. P. Neary
2. "Adopting the right attitude can convert a negative stress into a positive one." – Hans Selye
3. "The greatest weapon against stress is our ability to choose one thought over another." – William James
4. "Problems can be experienced as a chance for renewal rather than stress." – Marilyn Ferguson
5. "Stress is real, and you never know what a person is going through behind the camera." – Soulja Boy
6. "Ninety percent of what you're stressing about right now won't even matter a year from now. Take a deep breath." – Mel Robbins
7. "You must learn to let go. Release the stress. You were never in control anyway." – Steve Maraboli
8. "The truth is that stress doesn't come from your boss, your kids, your spouse, traffic jams, health challenges, or other circumstances. It comes from your thoughts about your circumstances." – Andrew Bernstein
9. "Stress comes from the fear of the unknown. To reduce stress, love what you do and be who you are." – Debasish Mridha
10. "Stress is largely self-inflicted, so the ability to manage stress more effectively comes from managing oneself." – Michael Hetherington
Inspirational Stress Quotes
11. "A good way to overcome stress is to help others out of theirs." – Dada J. P. Vaswani
12. "You need to be able to manage stress because hard times will come, and a positive outlook is what gets you through." – Marie Osmond
13. "I don't let things stress me out, and I'm doing my best with all the battles life presents." – Jake Shears
14. "I've chosen to treat my life more like a party than something to stress about." – Martin Short
15. "Stress and worry, they solve nothing. What they do is block creativity. You are not even able to think about the solutions. Every problem has a solution." – Susan L. Taylor
16. "Just enjoy every moment—don't stress. Just be yourself." – Mabel
17. "God will never give you anything you can't handle, so don't stress." – Kelly Clarkson
18. "More smiling, less worrying. More compassion, less judgment. More blessed, less stressed. More love, less hate." – Roy T. Bennett
19. "If you ask what is the single most important key to longevity, I would have to say it is avoiding worry, stress, and tension. And if you didn't ask me, I'd still have to say it." – George Burns
20. "In times of stress, the best thing we can do for each other is to listen with our ears and our hearts and to be assured that our questions are just as important as our answers." – Fred Rogers
Also read: Inspirational Quotes
Short Stress Quotes to Get You Through the Day
21. "It's not stress that kills us, it's our reaction to it." – Hans Selye
22. "When stress sets in, and pressure, I focus." – David Hallberg
23. "Stress should be a powerful driving force, not an obstacle." – Bill Phillips
24. "Stress is caused by being 'here' but wanting to be 'there.'" – Eckhart Tolle
25. "Stress is a part of life and getting rid of stress is an art of life." – Anuj Jasani
26. "You won't stress over it unless you care." – Joyce Rache
27. "Stress is nothing but the fear of change." – Debasish Mridha
28. "Stress is an ignorant state. It believes that everything is an emergency." – Natalie Goldberg
Also read: Short Quotes, Life Quotes
Stress Quotes That Will Make You Think
29. "Stress acts as an accelerator: it will push you either forward or backward, but you choose which direction." – Chelsea Erieau
30. "Stress, anxiety, and depression are caused when we are living to please others." – Paulo Coelho
31. "Our stresses, anxieties, pains, and problems arise because we do not see the world, others, or even ourselves as worthy of love." – Prem Prakash
32. "Reality is the leading cause of stress amongst those in touch with it." – Jane Wagner
33. "Remember that stress doesn't come from what's going on in your life. It comes from your thoughts about what's going on in your life." – Andrew J. Bernstein
34. "Stress is the trash of modern life; we all generate it, but if you don't dispose of it properly, it will pile up and overtake your life." – Danzae Pace
35. "Stress is not what happens to us. It's our response 'to what happens.' And 'response' is something we can choose." – Maureen Killoran
36. "Resistance creates suffering. Stress happens when your mind resists what is. The only problem in your life is your mind's resistance to life as it unfolds." – Dan Millman
37. "The truth is that there is no actual stress or anxiety in the world; it's your thoughts that create these false beliefs. You can't package stress, touch it, or see it. There are only people engaged in stressful thinking." – Wayne Dyer
38. "There is no such thing as a stress-free life. No evidence has ever been presented which suggests that a stress-free life can ever be achieved. Stress can be managed, relieved and lessened, but never eliminated." – Gudjon Bergmann
39. "Stress can result in anxiety if handled poorly, or achievement if handled well. Instead of thinking about your worries as problems, think of them as challenges—and if possible, as opportunities." – Chelsea Erieau
Wise Stress Quotes for Those Who Need Advice
40. "Stress is nothing more than a socially acceptable form of mental illness." – Richard Carlson
41. "Much of the stress that people feel doesn't come from having too much to do. It comes from not finishing what they've started." – David Allen
42. "Stress is something that is sort of out of your control. You get stressed out overlooking the finish line. Stress is something that is an outside thing. Stress is an anxiety." – Joe Torre
43. "Stress and anxiety cause our brains to release chemicals that put lines in our faces and tear us down emotionally and spiritually." – Chris Prentiss
Stress Quotes That Will Teach You How to Deal With the Situation
44. "I enjoy an evening stroll. It helps me to reflect and ease stress." – Blac Chyna
45. "My key to dealing with stress is simple: just stay cool and stay focused." – Ashton Eaton
46. "Doing something that is productive is a great way to alleviate emotional stress. Get your mind doing something that is productive." – Ziggy Marley
47. "Enjoy the pressure. Enjoy the stress. Enjoy being uncomfortable. And don't shy away from it, embrace it." – Gary Woodland
48. "You cannot be a stress-free person and remain anxious and depressed. Getting rid of your stress is the key to saving your sanity." – Jack Brady
49. "Happiness is a choice. You can choose to be happy. There's going to be stress in life, but it's your choice whether you let it affect you or not." – Valerie Bertinelli
50. "In times of great stress or adversity, it's always best to keep busy, to plow your anger and your energy into something positive." – Lee Iacocca
51. "There are thousands of causes for stress, and one antidote to stress is self-expression. That's what happens to me every day. My thoughts get off my chest, down my sleeves, and onto my pad." – Garson Kanin
52. "When we commit to action, to actually doing something rather than feeling trapped by events, the stress in our life becomes manageable." – Greg Anderson
53. "Getting stress out of your life takes more than prayer alone. You must take action to make changes and stop doing whatever is causing the stress. You can learn to calm down in the way you handle things." – Joyce Meyer
54. "How we perceive a situation and how we react to it is the basis of our stress. If you focus on the negative in any situation, you can expect high-stress levels. However, if you try and see the good in the situation, your stress levels will greatly diminish." – Catherine Pulsifer
55. "There's a lot of stress out there, and to handle it, you just need to believe in yourself; always go back to the person that you know you are, and don't let anybody tell you any different, because everyone's special and everyone's awesome." – McKayla Maroney
56. "When you find yourself stressed, ask yourself one question: will this matter five years from now? If yes, then do something about the situation. If no, then let it go." – Catherine Pulsifer
Witty Stress Quotes to Make Your Day a Bit Brighter
57. "Stress spelled backward is desserts." – Loretta Laroche
58. "Give your stress wings and let it fly away." – Terri Guillemets
59. "Pressure and stress is the common cold of the psyche." – Andrew Denton
60. "We must have a pie. Stress cannot exist in the presence of a pie." – David Mamet
What Was the Most Stressful Event in Your Life, and How Did You Handle It?
Stress is a natural reaction to a distressing and taxing situation. These instances occur when we encounter things out of our control and are unsure how to manage them. Stress can disrupt your daily routine, and giving in to it will lead to more significant problems.
Because of this, maintaining a positive attitude and avoiding stressful situations or people will help you cope. However, no one will be able to evade stress entirely. Thus, being healthy in both body and mind will help you deal with it more effectively when you come face-to-face with it.
Don't deplete your energy by hiding and running away from things that may cause tension. Remember that dealing with stress will be easier if you accept that stress is a normal part of life and that overthinking will only worsen it. Whenever you need a reminder of that and need some quotes that'll lighten up your mood, make sure you revisit this list!
Which stress quote motivated you to deal with the situation and move forward? Join the discussion below!