These sunshine quotes will remind you that when everyone's feeling down, you have the power within you to be the light that everyone needs!
One of the most beautiful blessings God has bestowed upon us is the lovely and fantastic sunshine that beams light into our every day. It serves as a reminder that there is always hope, love, kindness, and happiness to be found.
So, if you're feeling down and like you're carrying the weight of the world, read this collection to lift your spirits. Maybe through these quotes, you'll find ways to be the sunshine that can light up one's world!
Start here.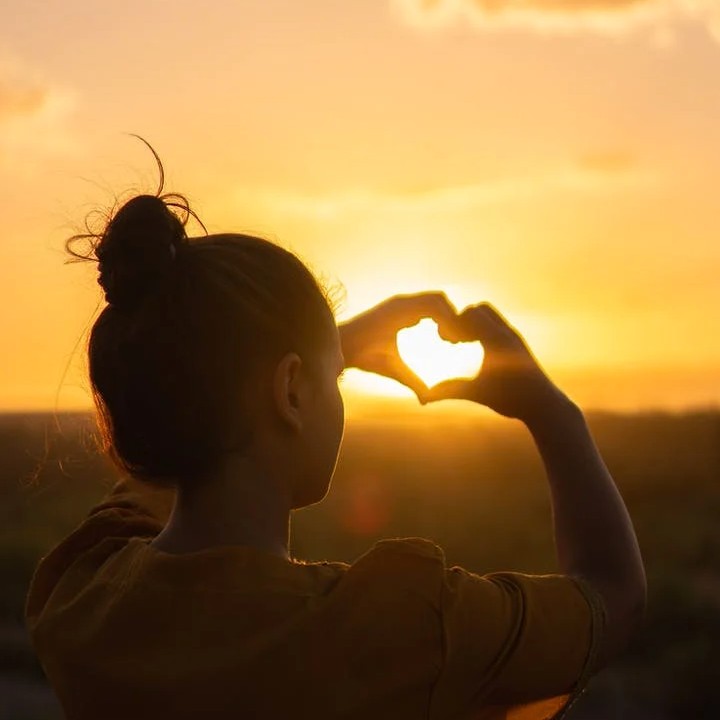 And make sure to read these sky quotes and cloud quotes.
Best Sunshine Quotes
1. "Even when it's raining, the sunshine is still there." – Clare Josa
2. "Never give up. Today is hard, tomorrow will be worse, but the day after tomorrow will be sunshine." – Jack Ma
3. "Keep your face always toward the sunshine and the shadows will fall behind you." – Walt Whitman
4. "Some people are so much sunshine to the square inch." – Walt Whitman
5. "It is the artist's business to create sunshine when the sun fails." – Romain Rolland
6. "A smile is the same as sunshine; it banishes winter from human countenance." – Victor Hugo
7. "May sunshine surround you each new day, and may smiles and love never be far away." – Catherine Pulsifer
8. "Far away, there in the sunshine, are my highest aspirations. I may not reach them, but I can look up and see their beauty, believe in them, and try to follow where they lead." – Louisa May Alcott
9. "Wherever you go, no matter what the weather, always bring your own sunshine." – Anthony J. D'Angelo
10. "May you see sunshine where others see shadows and opportunities where others see obstacles." – Anonymous
Inspirational Sunshine Quotes
11. "Life is a mixture of sunshine and rain, teardrops and laughter, pleasure and pain. Just remember, there was never a cloud that the sun couldn't shine through." – Anonymous
12. "Even for me life had its gleams of sunshine." – Charlotte Brontë
13. "Rise above the storm and you will find the sunshine." – Mario Fernandez
14. "If you dance like raindrops, there will always be sunshine." – Curtis Tyrone Jones
15. "Have a ray of sunshine and light with you everywhere you may go." – Lailah Gifty Akita
16. "Just living is not enough—one must have sunshine, freedom, and a little flower." – Hans Christian Andersen
17. "Don't confuse your path with your destination, just because it's stormy now, doesn't mean you aren't headed for sunshine." – Dr. Anthony Fernando
18. "Having a dream is like having sunshine. Without it, you cannot see as clearly. With it, your world shines. Have a dream, and the light will fill your eyes with hope." – J.R. Rim
19. "Don't let the shadows of yesterday spoil the sunshine of tomorrow. Live for today." – Nandina Morris
20. "For every day that there is sunshine, there will be days of rain, it's how we dance within them both that shows our love and pain." – Joey Tolbert
21. "If you spend your whole life waiting for the storm, you'll never enjoy the sunshine." – Morris West
22. "Today, give a stranger one of your smiles. It might be the only sunshine he sees all day." – H. Jackson Brown, Jr.
23. "Your thoughts and your perception of the world influences all that you do, and all that you are, and all that you can be. If you see the sunshine, feel the sunshine then you feel good. But if your focus is only on the clouds and the dark sky then you may find yourself a bit gloomy." – Catherine Pulsifer
24. "Think of the day alive with sunshine, not the dismal days of rain." – Robert E. Farley
25. "If you want to see the sunshine, you have to weather the storm." – Frank Lane
Also read: Inspirational Quotes, Encouraging Quotes
Quotes That'll Encourage You to Be the Sunshine in Everyone's Life
26. "When you can't find the sunshine, be the sunshine." – Anonymous
27. "Be someone's sunshine when their skies are grey." – Anonymous
28. "Shine—today, you can be a ray of sunshine and warmth for someone. All it takes is a smile." – Anonymous
29. "Be the sunshine in someone's life." – Anonymous
30. "Compliment people wherever you go. Praise every single thing you see. Be a ray of sunshine to everyone you meet." – Rhonda Byrne
Also read: Rain Quotes, Rainbow Quotes
Short Sunshine Quotes to Bring You Hope
31. "A good laugh is sunshine in the house." – William Makepeace Thackeray
32. "Some days you have to create your own sunshine." – Sam Sundquist
33. "Awaken the sunshine within you." – Asad Meah
34. "Don't let anybody steal your sunshine." – Anonymous
35. "To be happy, you must be your own sunshine." – C.E. Jerningham
36. "Scatter sunshine all along your way." – Anonymous
37. "Bring sunshine into the place you enter." – Latika Teotia
38. "Sunshine is the best medicine." – Anonymous
39. "It never hurts to keep looking for sunshine." – Eeyore
40. "Friends are the sunshine of life." – John Hay
41. "O, sunshine! The most precious gold to be found on earth." – Roman Payne
42. "There is sunshine in my soul today." – Anonymous
43. "Everything is fine when there is sunshine!" – Anonymous
44. "Look forward, in the direction of sunshine." – Lailah Gifty Akita
45. "God gives us the sunshine of hope every day. It's up to us to find and bask in it daily." – Timothy Pina
Also read: Short Quotes
Great Quotes to Remind You That There Will Always Be Sunshine After the Rain
46. "There's always sunshine after rain." – Soulla Christodoulou
47. "The world goes up and the world goes down, the sunshine follows the rain; and yesterday's sneer and yesterday's frown can never come over again." – Charles Kingsley
48. "Sunshine is beautiful when it's after a rain. If it's sunshine every day, then it starts burning you. So we need both rain and sunshine in our lives to value their importance and welcome rainbows in our lives." – Meeran W. Malik
49. "Rainbow of happiness is the byproduct of your inner sunshine, after the rain of sorrows." – Vikrmn
50. "Love comforteth like sunshine after rain." – William Shakespeare
Positive Sunshine Quotes
51. "There is nothing more beautiful than a rainbow, but it takes both rain and sunshine to make a rainbow." – Anonymous
52. "If your life is constantly full of sunshine where each day is transformed into beauty and each worldly gift is yours to use, then you are one of a few." – Byron Pulsifer
53. "Anything is possible with sunshine and a little pink." – Lilly Pulitzer
54. "Sunshine is the single source of light which gives us light during the day and makes the moonshine at night." – Abby Jonas
55. "Nobody needs a smile so much as the one who has none to give. So get used to smiling heart-warming smiles, and you will spread sunshine in a sometimes dreary world." – Lawrence G. Lovasik
56. "Stay close to people who make you feel like sunshine." – Anonymous
57. "We will not fear the shadows coming after, but make the most of sunshine while it lasts." – E. Matheson
58. "And may sunshine and happiness surround you when you're far from home." – Rod Stewart
59. "Sunshine is a welcome thing. It brings a lot of brightness." – Jimmie Davis
60. "But friendship is precious, not only in the shade, but in the sunshine of life, and thanks to a benevolent arrangement the greater part of life is sunshine." – Thomas Jefferson
61. "In your darkest hour, give thanks, for, in due time, the morning will come. And it will come with a ray of sunshine." – Michael Bassey Johnson
62. "We never grow without the sunshine of warmth, positive thoughts, guidance from those who care and help us to meet challenges head-on, from the rain that must fall so we know how to deal with adversity and failure, and from learning to give back just as much as we receive." – Byron Pulsifer
63. "Think about sunshine—what daily radiance is showered upon you through it, what immense golden goodness. Every single day, over so much of the planet." – John Eldredge
64. "We have been friends together in sunshine and in shade." – Caroline Norton
65. "I've found that there is always some beauty left—in nature, sunshine, freedom, in yourself; these can all help you." – Anne Frank
Sweet Sunshine Quotes to Make Your Loved Ones Blush
66. "When I am with you my world is so bright. I feel like nothing more is due, you bring sunshine and light." – Kate Summers
67. "My lover, my family, and my friends are the best sunshine I could ever have." – Anonymous
68. "You are my sunshine through this journey of life. I love you dearly." – Anonymous
69. "My morning will never be complete without my sunshine by my side." – Anonymous
70. "Other people wake up to sunshine but I wake up to you. You are my sunshine." – Anonymous
71. "There are days in life you have to find your own sunshine. I am glad I found my sunshine." – Anonymous
72. "You are my one and only sunshine and no one can ever replace you." – Anonymous
73. "When I see the sunshine, it reminds me of your beautiful and glowing face, in other words, I cannot stop thinking about you. You are the sunshine of my life!" – Anonymous
74. "When my life is stormy, there is only one place I find calmness; in you, for you are my sunshine and only love." – Anonymous
75. "You are the sunshine who says the most heartwarming things." – Anonymous
76. "She used to be a stranger but now she is my world and my sunshine." – Anonymous
Profound Sunshine Quotes That'll Make You Think
77. "The sunshine was like powdered gold over the grassy hillside." – Maud Hart Lovelace
78. "Change, like sunshine, can be a friend or a foe, a blessing or a curse, a dawn or a dusk." – William Arthur Ward
79. "May the sunshine of comfort shine through the gloom of despair." – Irish Saying
80. "Those who bring sunshine into the lives of others cannot keep it from themselves." – Anonymous
81. "Faith is the virtue of the storm, just as happiness is the virtue of sunshine." – Ruth Fulton Benedict
82. "He that will enjoy the brightness of sunshine, must quit the coolness of the shade." – Samuel Johnson
83. "A light wind swept over the corn, and all nature laughed in the sunshine." – Anne Bronte
84. "What sunshine is to flowers, smiles are to humanity." – Joseph Addison
85. "Most of the shadows of this life are caused by standing in one's own sunshine." – Ralph Waldo Emerson
86. "Some old fashioned things like fresh air and sunshine are hard to beat." – Laura Ingalls Wilder
87. "We all want to see sunshine after moonlight." – Jan Jansen
88. "May you always walk in the sunshine. May you never want for more." – Irish Blessing
89. "Sunshine cannot bleach the snow, nor time unmake what poets know." – Ralph Waldo Emerson
90. "I love to see the sunshine on the wings of the dragonflies—there is magic in it." – Ama H. Vanniarachchy
91. "Danger gleams like sunshine to a brave man's eyes." – Euripides
Sunshine Quotes That'll Make Everyone Happy
92. "I'll be your sun, I'll shine on you. I'll make you happy; I'll smile at you." – Nouf Alfadl
93. "Live in the sunshine, swim in the sea, drink the wild air." – Ralph Waldo Emerson
94. "In your eyes, I found something that shines brighter than a thousand rays of sunshine." – Giovannie de Sadeleer
95. "Baby girl, wake up and worry a little less today. Be brave and strong, open the doors, and receive all the light. Let the rays of sunshine come in." – Jyoti Patel
96. "The sunshine on your face, warm enough to make your heart sing." – Sarah Ockler
97. "Sending you a day full of sunshine, a heaven filled with rainbows, and a pocket full of dreams. May the future ahead of you be as wonderful as you are." – Judith Wibberley
98. "Wishing you sunshine and rainbows." – Heather Wolf
Interesting Quotes About Sunny Days
99. "Sunny days give us happiness; stormy days give us wisdom." – Mehmet Murat İldan
100. "When the sun is shining I can do anything; no mountain is too high, no trouble too difficult to overcome." – Wilma Rudolph
101. "Life was never meant to be a struggle, just a gentle progression from one point to another, much like walking through a valley on a sunny day." – Stuart Wilde
Funny Sunshine Quotes That'll Make You Feel Good
102. "Some sunshine is good for the soul, but I always make sure I wear a big hat." – Miranda Kerr
103. "Sunshine and happiness go together like fish and chips!" – Catherine Pulsifer
104. "I'm convinced that there is nothing truly good. Hell, sunshine can wilt a flower." – Kay Whitley
105. "I always assumed everybody shared my love for overcast skies. It came as a shock to find out that some people prefer sunshine." – Glenn Gould
106. "Just remember, after they foreclose on your mortgage, you get a lot more sunshine in your life." – Jonathan Lockwood Huie
107. "A day without sunshine is like, you know, night." – Steve Martin
108. "The two basic items necessary to sustain life are sunshine and coconut milk." – Dustin Hoffman
109. "Humor; the sunshine of the mind." – Bulwer-Lytton
110. "A meal without wine is like a day without sunshine, except that on a day without sunshine you can still get drunk." – Lee Entrekin
111. "Whisky is liquid sunshine." – George Bernard Shaw
Quotes to Help You Embrace Beautiful Sunny Days
112. "You can't make a cloudy day a sunny day, but can embrace it and decide it's going to be a good day after all." – Jane Lynch
113. "Who cares about the clouds when we're together? Just sing a song and bring the sunny weather." – Dale Evans
114. "I have always been comfortable weathering the storm. I'd like to get more comfortable weathering the sunny day." – Andrea Gibson
115. "Worry does not keep it from raining tomorrow, but it does keep it from being sunny today." – Shannon L. Alder
More Sunshine Quotes You'll Love
116. "We want to feel the sunshine, and we want to smell the flowers." – Colin Fisher
117. "Sunshine comes to all who feel the rain." – Anonymous
118. "Get off the track of doubt and gloom, get on the sunshine track—there's room." – Anonymous
119. "Sunshine and water—the perfect recipe for happiness." – Toni Sorenson
120. "Love, whether newly born or aroused from a deathlike slumber, must always create sunshine, filling the heart so full of radiance, that it overflows upon the outward world." – Nathaniel Hawthorne
Did Our Collection Inspire You to Be Grateful and Optimistic Every Day?
Everyone can agree that seeing a ray of sunshine is a soothing sensation. It is such a beautiful experience to imagine the sun's rays touching your skin and feeling the warmth.
Sunny days are not only good for our soul, but they are also good for our health. A moderate amount of sunlight can help you fight stress and lower your risk of several cancers. Also, vitamin D produced by the sun plays a vital role in bone health.
Indeed, beautiful sunshine makes us smile despite all the difficulties we may face. Even if life isn't going exactly as planned, a sunny day has the power to lift your spirits and make you forget your worries, even if just for a while.
Which quote had the most significant impact on you? Are there any other quotes you'd like us to add? Please, leave a comment below.