Start making the most out of every moment by getting inspiration from these time quotes.
The concept of time is an integral part of our life as humans. It serves as a reminder that we grow and can never come back to the past. 
At first, we might not see the value of every second and its more profound role in our lives. But, the time will come where the realization will strike you, and you'll start placing more importance on proper time management.
So, if you want to be more knowledgeable about how to spend your time wisely, then this collection is perfect for you!
Let's get started.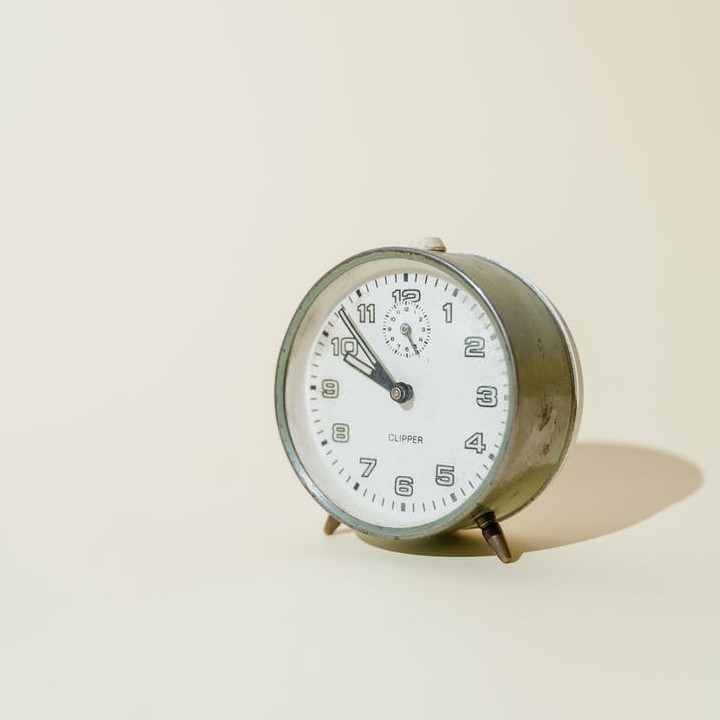 Best Quotes About Time
1. "Time is free, but it's priceless. You can't own it, but you can use it. You can't keep it, but you can spend it. Once you've lost it, you can never get it back." – Harvey Mackay
2. "Time is a created thing. To say 'I don't have time' is to say 'I don't want to.'" – Lao Tzu
3. "Time has a wonderful way of showing us what really matters." – Margaret Peters
4. "Time is the school in which we learn. Time is the fire in which we burn." – Delmore Schwartz
5. "Time is a gift that most of us take for granted. We get so caught up in the busyness of our daily lives that we rarely stop and take a serious look at how we're spending this gift." – Cheryl Richardson
6. "You can't make up for lost time. You can only do better in the future." – Ashley Ormon
7. "Time expands, then contracts, all in tune with the stirrings of the heart." – Haruki Murakami
8. "You will never find time for anything. If you want time, you must make it." – Charles Buxton 
9. "Don't let the fear of the time it will take to accomplish something stand in the way of your doing it. The time will pass anyway. We might just as well put that passing time to the best possible use." – Earl Nightingale
10. "Time is a precious commodity. If you have not been enlightened to this actuality in your youth, you most certainly will in old age." – Adam Jacobs
11. "Time is the coin of your life. It is the only coin you have, and only you can determine how it will be spent. Be careful lest you let other people spend it for you." – Carl Sandburg
12. "Time is the wisest of all things that are for it brings everything to light." – Thales of Miletus
13. "The bad news is time flies. The good news is you're the pilot." – Michael Altshuler
14. "Until you value yourself, you won't value your time. Until you value your time, you will not do anything with it." – M. Scott Peck
15. "Time is the wisest counselor of all." – Pericles
Inspirational Quotes to Understand How Important Time Is
16. "Time is a very misleading thing. All there is ever is the now. We can gain experience from the past, but we can't relive it, and we can hope for the future, but we don't know if there is one." – George Harrison
17. "Time slips away like grains of sand never to return again." – Robin Sharma
18. "If you love life, don't waste time, for time is what life is made up of." – Bruce Lee
19. "A man who dares to waste one hour of time has not discovered the value of life." – Charles Darwin
20. "An inch of time is an inch of gold, but you can't buy that inch of time with an inch of gold." – Chinese Proverb
21. "Time is what we want most, but what we use worst." – William Penn
22. "Time isn't the main thing. It's the only thing." – Miles Davis
23. "Time waits for no one." – Yasutaka Tsutsui
24. "The way we spend our time defines who we are." – Jonathan Estrin
25. "With endless time, nothing is special. With no loss or sacrifice, we can't appreciate what we have." – Mitch Albom
26. "Lost time is never found again." – Benjamin Franklin
27. "Time is the most valuable thing a man can spend." – Theophrastus
28. "Time is a slippery thing. Lose hold of it once, and its string might sail out of your hands forever." – Anthony Doerr
29. "Every second is of infinite value." – Johann Wolfgang von Goethe
30. "Time has more value than money. You can get more money, but you cannot get more time." – Jim Rohn
Quotes That Explain Why Time Is Valuable
31. "All we have to decide is what to do with the time that is given us." – J.R.R. Tolkien
32. "Determine never to be idle. No person will have occasion to complain of the want of time who never loses any. It is wonderful how much can be done if we are always doing." – Thomas Jefferson
33. "Time is a companion that goes with us on a journey." – Jean-Luc Picard
34. "It is the time you have wasted for your rose that makes your rose so important." – Antoine de Saint-Exupéry
35. "The trouble is you think you have time." – Jack Kornfield
36. "We must use time wisely and forever realize that the time is always ripe to do right." – Nelson Mandela
37. "There are no secrets that time does not reveal." – Jean Racine
38. "Time, as far as my father was concerned, was a gift you gave to other people." – Michelle Obama
39. "It's not that we have little time, but more that we waste a good deal of it." – Lucius Annaeus Seneca
40. "Time is money." – Benjamin Franklin
Meaningful Quotes to Urge You to Treasure Your Time
41. "In such seconds of decision, entire futures are made." – Dan Simmons
42. "Time brings all things to pass." – Aeschylus
43. "The main problem with this great obsession for saving time is very simple—you can't save time. You can only spend it, but you can spend it wisely or foolishly." – Benjamin Hoff
44. "You can't turn back the clock, but you can wind it up again." – Bonnie Prudden
45. "Better three hours too soon than a minute too late." – William Shakespeare
46. "Your time is limited, so don't waste it living someone else's life." – Steve Jobs
47. "The key is in not spending time, but in investing it." – Stephen Covey
48. "We must use time as a tool, not as a crutch." – John F. Kennedy
49. "There is one kind of robber whom the law does not strike at and who steals what is most precious to men—time." – Napoleon Bonaparte
50. "The thing about time is that it's so abundant for everybody. Everyone has exactly 24 hours in a day to prove ourselves, to achieve all we have for that day. We have the chance to make a difference every single day." – James Clear
51. "Time moves slowly, but passes quickly." – Alice Walker
52. "Clocks slay time. Time is dead as long as it is being clicked off by little wheels. Only when the clock stops does time come to life." – William Faulkner
53. "We shouldn't waste time on things that might happen someday, or maybe even never." – Colleen Hoover
54. "Time changes everything except something within us which is always surprised by change." – Thomas Hardy
55. "There's only one thing more precious than our time, and that's who we spend it on." – Leo Christopher
Short Time Quotes That Will Expand Your Knowledge
56. "Time takes it all, whether you want it to or not." – Stephen King
57. "Time flies over us, but leaves its shadow behind." – Nathaniel Hawthorne
58. "The present is the point at which time touches eternity." – C.S. Lewis
59. "You may delay, but time will not." – Benjamin Franklin
60. "Regret for wasted time is more wasted time." – Mason Cooley
61. "Time is the longest distance between two places." – Tennessee Williams
62. "Time is a storm in which we are all lost." – William Carlos Williams
63. "There's never enough time to do all the nothing you want." – Bill Watterson
64. "All great achievements require time." – Maya Angelou
65. "Time is like the wind. It lifts the light and leaves the heavy." – Domenico Cieri Estrada
66. "The wisest are the most annoyed at the loss of time." – Dante Alighieri
67. "If one has no time, one has also lost oneself." – Marc Wittmann
68. "The two most powerful warriors are patience and time." – Leo Tolstoy
69. "There's time enough, but none to spare." – Charles Waddell Chesnutt
70. "Punctuality is the thief of time." – Oscar Wilde
Deep Quotes About Time
71. "Who controls the past controls the future. Who controls the present controls the past." – George Orwell
72. "We go back and forth between being time's master and its victim." – James Gleick
73. "Whether it's the best of times or the worst of times, it's the only time we've got." – Art Buchwald
74. "Own time or time will own you." – Brian Norgard
75. "The only reason for time is so that everything doesn't happen at once." – Albert Einstein
76. "Time, which changes people, does not alter the image we have of them." – Marcel Proust
77. "Time and tide wait for no man." – Geoffrey Chaucer
78. "Time moves in one direction, memory in another." – William Gibson
79. "The common man is not concerned about the passage of time. The man of talent is driven by it." – Arthur Schopenhauer
80. "We should always allow some time to elapse, for time discloses the truth." – Lucius Annaeus Seneca
81. "Time is a circus, always packing up and moving away." – Ben Hecht
82. "Time does not change us. It just unfolds us." – Max Frisch
83. "Time stays long enough for anyone who will use it." – Leonardo da Vinci
84. "There's never enough time to do it right, but there's always enough time to do it over." – Jack Bergman
85. "It is looking at things for a long time that ripens you and gives you a deeper meaning." – Vincent van Gogh
Quotes to Make You Appreciate Every Second of Your Time in Life 
86. "Time is long, but life is short." – Stevie Wonder
87. "Men talk of killing time, while time quietly kills them." – Dion Boucicault
88. "If you keep waiting for the right time, it may never happen. Sometimes, you have to make the most of the time you have." – Priya Ardis
89. "Your time is your life. That is why the greatest gift you can give someone is your time." – Rick Warren
90. "Everyone's time is limited. What matters most is to focus on what matters most." – Roy T. Bennett
91. "Time is a cruel thief to rob us of our former selves. We lose as much to life as we do to death." – Elizabeth Forsythe Hailey
92. "Time equals life. Therefore, waste your time and waste your life, or master your time and master your life." – Alan Lakein
Time Quotes to Ponder On
93. "Time is the one thing we all have in common, but it is also the one thing that we all use differently." – Catherine Pulsifer
94. "Time, consoler of affliction and softener of anger." – Charles Dickens
95. "Everything takes time. Everything that hurts passes with time where each person heals on their own schedule." – Byron Pulsifer
96. "Time is a master worker that heals the wounds of temporary defeat and equalizes the inequalities and rights the wrongs of the world. There is nothing impossible with time!" – Napoleon Hill
97. "Time is the devourer of everything." – Ovid
98. "Time is the ultimate currency." – Elon Musk
99. "If you spend all your time in a rush, a few years later, you will wonder whether it had all been worth it." – Arfeen Khan
100. "Time is like a flowing river that swiftly moves along carrying us from yesterday to tomorrow." – William Powell Tuck
101. "We never seem to have enough time, yet on occasion, it seems to drag by too slowly, regardless of our feedable efforts to control it." – Von Braschler
102. "Time is the cruelest teacher. First, she gives the test, then teaches the lesson." – Leonard Bernstein
Powerful Quotes to Push You to Use Your Time Wisely
103. "Time is precious and rare precisely because it is always slipping away." – David Jon Peckinpaugh
104. "We believe we don't have enough time when really we don't have enough focus." – Mark Manson
105. "Since at the end of the day, it's not about having time, it's really about making time for what's important." – Erin Brown Hollis
106. "If you are constantly lamenting about never having enough time, you will accomplish absolutely nothing at all." – Bradley Kirkland
107. "Time is your most important resource. You can do so much in 10 minutes." – Ingvar Kamprad
108. "Hands of time move us forward, never back. Only memories frozen in mind can we re-enact." – Robert M. Hensel
109. "Time cannot be packaged and ribboned and left under trees for Christmas morning. Time can't be given, but it can be shared." – Cecelia Ahern
110. "Free distractions are expensive. Everything costs time and attention. Nothing is free. Time is not a renewable resource. Spend it on things that matter." – The Stoic Emperor
111. "Cherish time—your most valuable resource. You can never make up the time you lose. The most important choices you'll ever make are how you use your time." – David A. Kekich
112. "To man, time is given like a piece of land, as it were, entrusted to him for faithful tilling. A space in which to strive incessantly, achieve self-realization, move onward and upward." – Thomas Mann
Quotes on Your Control Over Time
113. "Time flies. It's up to you to be the navigator." – Robert Orben
114. "They always say time changes things, but you actually have to change them yourself." – Andy Warhol 
115. "People often complain about lack of time when lack of direction is the real problem." – Zig Ziglar
116. "You get to decide where your time goes. You can either spend it moving forward, or you can spend it putting out fires. You decide. And if you don't decide, others will decide for you." – Tony Morgan
117. "Realize that now, in this moment of time, you are creating. You are creating your next moment. That is what's real." – Sara Paddison
118. "The present time has one advantage over every other—it is our own." – Charles Caleb Colton
119. "Lack of time is actually lack of priorities." – Tim Ferriss
120. "The best use of time is stepping back to identify the best use of time." – Aaron Aalto
121. "The best time to start was last year. Failing that, today will do." – Chris Guillebeau
Romantic Quotes About the Correlation Between Time and Love
122. "Time has no meaning when you're in love." – Anonymous
123. "I wish I could turn back the clock and find you sooner, so I can love you longer." – Anonymous
124. "There is never a time or place for true love. It happens accidentally, in a heartbeat, in a single flashing, throbbing moment." – Sarah Dessen
125. "There is a time for work and a time for love. That leaves no other time." – Coco Chanel
More Time Quotes and Sayings
126. "It's really clear that the most precious resources we all have is time." – Steve Jobs
127. "Time, the corrector when our judgments err." – Lord Byron
128. "To live is so startling. It leaves little time for anything else." – Emily Dickinson
129. "As time goes by, you seem to weed out the things that were making your life hard." – Tom Petty
130. "Time is the least thing we have of." – Ernest Hemingway
131. "It's a strange thing, but when you are dreading something and would give anything to slow downtime, it has a disobliging habit of speeding up." – J.K. Rowling
132. "Every day is a bank account, and time is our currency. No one is rich. No one is poor. We've got 24 hours each." – Christopher Rice
133. "Don't wait. The time will never be just right." – Napoleon Hill
134. "Time is flying never to return." – Virgil
135. "Time can't be bought in a store, and it's one of the most sought-after commodities of modern life." – Rachel Jonat
136. "I am not particularly interested in saving time. I prefer to enjoy it." – Eduardo Galeano
137. "Those who make the worst use of their time are the first to complain of its brevity." – Jean de La Bruyère
138. "If you spend too much time thinking about a thing, you'll never get it done." – Bruce Lee
139. "Time can be a greedy thing. Sometimes, it steals the details for itself." – Khaled Hosseini
140. "One can find time for everything if one is never in a hurry." – Mikhail Bulgakov
Did You Learn a Lot From These Time Quotes?
Growing up, we hear about the lessons of spending time wisely from adults. Although it is a short and straightforward saying, most of us do not understand the weight of these words.
Only when people enter old age do they start seeing the importance of every moment. Time is a finite resource that we can never take back again. And, as long as we are living, we must remember that everyone and everything is bound to it.
We hope that this collection was able to enlighten you about the value of time. Appreciate the present, learn from your past, and look forward to the future!
Do you have a favorite quote from this collection? Which quotes inspired you to value your time? Don't forget to share them with us in the comment section below!