Allow these waiting quotes to motivate you to enjoy, trust, and appreciate the waiting process in your life.
Waiting is present in all aspects of life. We have to wait nine months for the baby to be born, for food to be cooked, for our name to be called, for work to be done, for someone to love us, and so on.
Yes, it can be exhausting and tiring, but nothing compares to the joy that awaits us at the end.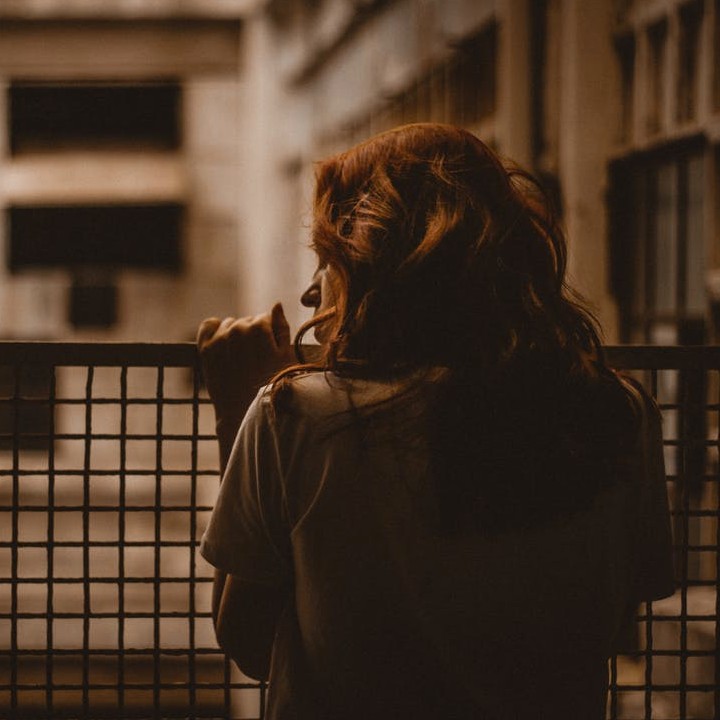 So, if you need assistance in becoming more patient and tolerant, here are some wise and inspirational waiting quotes to give you the strength you need to wait. See the complete list below.
Start here.
And don't forget to check out these patience quotes and living in the moment quotes.
Best Waiting Quotes
1. "When our waiting is intentional, when it signifies surrender to a better plan, a better timeline, a higher calling, then we are waiting with purpose." – Mark and Jill Herringshaw
2. "Waiting is painful. Forgetting is painful. But not knowing which to do is the worst kind of suffering." – Paulo Coelho
3. "You usually have to wait for that which is worth waiting for." – Craig Bruce
4. "The opposite of talking isn't listening. The opposite of talking is waiting." – Fran Lebowitz
5. "Patience is not simply the ability to wait—it's how we behave while we're waiting." – Joyce Meyer
6. "The habit of waiting is so deeply entrenched in our culture that many of us feel uncomfortable if we are not waiting for something. We feel vaguely lost. The present will always be insufficient if we are insufficiently present." – Philip Shepherd
7. "Waiting is a form of passive persistence." – Ogwo David Emenike
8. "The fact that we wait for something is evidence that in some way we already possess it." – Herbert Anderson
9. "'For a while' is a phrase whose length can't be measured. At least by the person who's waiting." – Haruki Murakami
10. "Most of us are waiting. We're waiting for something interesting to happen. And I think we're going to wait forever if we don't do something more interesting with our lives." – Donald Miller
Famous Waiting Quotes
11. "All things come to him who waits—provided he knows what he is waiting for." – Woodrow T. Wilson
12. "It is strange that the years teach us patience; that the shorter our time, the greater our capacity for waiting." – Elizabeth Taylor
13. "Change will not come if we wait for some other person or some other time. We are the ones we've been waiting for. We are the change that we seek." – Barack Obama
14. "The best things in life are often waiting for you at the exit ramp of your comfort zone." – Karen Salmansohn
15. "The universe is full of magical things, patiently waiting for our wits to grow sharper." – Eden Phillpotts
16. "Life was always a matter of waiting for the right moment to act." – Paulo Coelho
17. "Waiting is a trap. There will always be reasons to wait. The truth is, there are only two things in life, reasons, and results, and reasons simply don't count." – Robert Anthony
18. "Whatever you are waiting for won't come to you; you have to go for it." – Israelmore Ayivor
19. "Nothing's going to come to you by sitting around and waiting for it." – Zoe Kazan
20. "Waiting and hoping are the whole of life, and as soon as a dream is realized it is destroyed." – Gian Carlo Menotti
Also read: Famous Quotes, Motivational Quotes
Waiting Quotes to Inspire You to Be Patient
21. "Whatever we are waiting for—peace of mind, contentment, grace, the inner awareness of simple abundance—it will surely come to us, but only when we are ready to receive it with an open and grateful heart." – Sarah Ban Breathnach
22. "Waiting is a period of learning. The longer we wait, the more we hear about him for whom we are waiting." – Henri Nouwen
23. "Patience is learned through waiting." – E'yen A. Gardner 
24. "I was taught to think the next week or month or year will only get better than it is today. So I just keep waiting to see how great it will get!" – Stevie Ray Vaughan
25. "Patience isn't simply waiting, it is caring enough about the situation and those involved to remain calm and courteous throughout the wait." – Richelle E. Goodrich
26. "Waiting is a means of acquiring patience." – Adrian Thatcher
27. "People are stubborn about what they perceive to be the right thing or the wrong thing, and it takes a long time to filter this human condition. There's a waiting period until people catch up. But if you have patience—which it takes when someone thinks differently from you—everybody always catches up. That patience is a wonderful virtue." – Johnny Mathis
Also read: Inspirational Quotes, Life Quotes
Waiting Quotes That Will Change Your Perspective
28. "Waiting is not always a bad thing; it can bring its own joy—the thrill of anticipation." – David Jeremiah
29. "Waiting is not a mere empty hope. It has the inner certainty of reaching the goal." – I Ching
30. "Waiting was a sin against both the time that was still to come and the moments one was currently disregarding." – Neil Gaiman
31. "And sure enough even waiting will end—if you can just wait long enough." – William Faulkner
32. "You are not just waiting in vain. There is a purpose behind every delay." – Mandy Hale
33. "Waiting indicates that we are engaged in, and have expectations from, life; that we are on the lookout for what life is going to throw our way." – Ghassan Hage
34. "Waiting is not wasting. It is a strategy for championing greater things." – Ifeanyi Enoch Onuoha
35. "What we are waiting for is not as important as what happens to us while we are waiting. Trust the process." – Mandy Hale
36. "Never give up on something you really want. It's difficult to wait, but more difficult to regret." – Anonymous
37. "The waiting itself is beneficial to us: it tries faith, exercises patience, trains submission, and endears the blessing when it comes." – Charles Spurgeon
Also read: Overthinking Quotes
Heartfelt Waiting for Love Quotes That You'll Like
38. "I can have patience for anything, but it's waiting for love, that kills me a little each day." – Anthony Liccione
39. "As long as I'm living, I'll be waiting. As long as I'm breathing, I'll be there. Whenever you call me, I'll be waiting. Whenever you need me, I'll be there." – Lenny Kravitz
40. "There are people out there who are waiting to meet you. Waiting to love you. You have to stick around for them." – Benedict Smith
41. "If we're waiting for the most convenient time to say 'I love you,' we may never find one." – Terry Mark
42. "Wait for the right moment, and the right person will make things a whole lot happier but at the right time." – Anonymous
43. "Sometimes, it's best to just stay tight and wait for the love of your life to finally come." – Anonymous
Also read: Love Quotes, True Love Quotes
Thought-Provoking Waiting Quotes That Will Pique Your Interest
44. "Waiting is the rust of the soul." – Carlos Ruiz Zafon
45. "You don't waste your entire life waiting to go back to dust." – Reba McEntire
46. "But the important thing about learning to wait, I feel sure, is to know what you are waiting for." – Anna Neagle
47. "Waiting is one of the great arts." – Margery Allingham
48. "You have to imagine a waiting that is not impatient because it is timeless." – R.S. Thomas
49. "Waiting is the great vocation of the dispossessed." – Mary Gordon
50. "Waiting is our active response to the intrinsically ethical sociality of being." – Joshua B. Davis
51. "Waiting is still an occupation. It is having nothing to wait for that is terrible." – Cesare Pavese
52. "The inaction of waiting is charged with significance." – Alan Blum
53. "The pain of waiting is a dull, numb one." – Eliza Brooke and Chantal Fernandez
Waiting Quotes to Help You Trust and Put Your Faith in God
54. "Men trust God by risking rejection. Women trust God by waiting." – Carolyn McCulley
55. "I believe that a trusting attitude and a patient attitude go hand in hand. You see, when you let go and learn to trust God, it releases joy in your life. And when you trust God, you're able to be more patient. Patience is not just about waiting for something—it's about how you wait, or your attitude while waiting." – Joyce Meyer
56. "Waiting on God requires the willingness to bear uncertainty, to carry within oneself the unanswered question, lifting the heart to God about it whenever it intrudes upon one's thoughts." – Elizabeth Elliot
57. "Biblically, waiting is not just something we have to do until we get what we want. Waiting is part of the process of becoming what God wants us to be." – John Ortberg
Also read: God Quotes, Trust Quotes
Funny Waiting Quotes That Will Make Your Day
58. "Sitting on my butt waiting on opportunities won't do me any good." – Amber Liu
59. "I am ready any time. Do not keep me waiting." – John Mason Brown
60. "There are all these people waiting, like waiting for something is enough to make it happen. That's the future, having something to wait for. I'm glad I don't have a future then. I hate waiting." – Bernard Beckett
Also read: Funny Quotes
How Did This Collection Change Your Mindset and Perspective When It Comes to Waiting?
Many of us live in a world where we are constantly faced with the pleasures of instant gratification. We all want things instantly and despise the waiting game. 
However, waiting allows us to reflect not only on the situation but also on ourselves. It can test our patience, character, and even our abilities. Also, it allows us to appreciate things we take for granted—those things we don't usually notice due to our fast-paced lifestyle.
Indeed, the waiting season can be the most unbearable time of your life. But, if you look at it through God's eyes, it should be the most beautiful time of your life. God is working the hardest for you during your waiting period, planning things that would be best for you.
We hope that our collection was able to inspire you to patiently wait for what you want in life. Believe in the process and know that your perseverance will be rewarded.
Which quotes are your favorites? Which quotes struck you the most? Please, leave a comment below!