These working women quotes are full of wisdom that will motivate you to give your all in everything you do, may it be in the office or your household.
Women who work hard are a sight to behold. They are ferocious, passionate, courageous, and resilient all at the same time. Their determination to pursue their dreams is something we should all admire.
Allow these quotes to empower you to persevere no matter what life throws at you.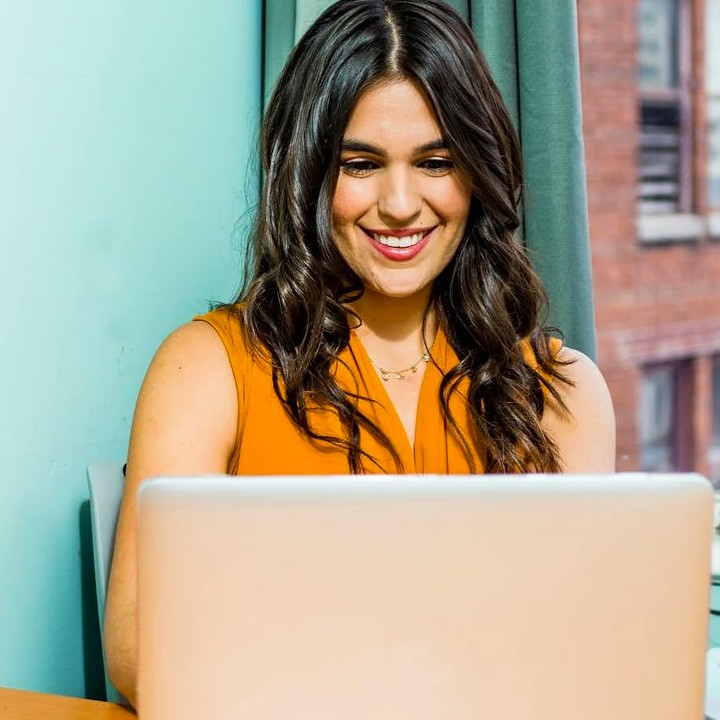 Remember that anything is possible for a woman who works hard!
Let's start here.
And make sure to read these strong women quotes and independent women quotes.
Best Working Women Quotes
1. "Women need to give their all to achieve success." – Anonymous
2. "I never dreamed about success. I worked for it." – Estee Lauder
3. "There is no force more powerful than a woman determined to rise." – Korhan Erdol
4. "I am a working woman. I take care of a home. I hold down a job. I am nuts." – Barbara Dale
5. "Money only impresses lazy girls. When a woman works hard, a man with money is a bonus, not a ladder to upgrade." – Anonymous
6. "A successful woman is one who can build a firm foundation with bricks others have thrown at her." – Anonymous
7. "The perfect woman, you see, is a working woman, not a fine lady but one who uses her hands and her head and her heart for the good of others." – Thomas Hardy
Inspirational Quotes for Working Women
8. "It's important for women to work. They need to keep their independence, to keep earning and being challenged." – Tamara Mellon 
9. "I love to see a young girl go out and grab the world by the lapels. Life's a bitch. You've got to go out and kick ass." – Maya Angelou
10. "It's hard to be a woman. You must think like a man, act like a lady, look like a young girl, and work like a horse." – Anonymous
11. "I tell everybody, and I provide for myself because I have a long run dream, which is I desire to work on stuff that I believe matters." – Sheryl Sandberg
12. "A busy, vibrant, goal-oriented woman is so much more attractive than a woman who waits around for a man to validate her existence." – Mandy Hale
13. "Buckle up, and know that it's going to be a tremendous amount of work, but embrace it." – Tory Burch
14. "Do not whine, do not complain. Work harder. Spend more time alone." – Joan Didion
15. "The question isn't who is going to let me; it's who is going to stop me." – Ayn Rand
16. "Any woman who understands the problems of running a home will be nearer to understanding the problems of running a country." – Margaret Thatcher
17. "If I want it, I will work for it. If I'm working for it. I'll work until I get it. So yes, I get what I want." – Anonymous
18. "Forget about the fast lane. If you really want to fly, just harness your power to your passion." – Oprah Winfrey
19. "Women are a lot more stronger than men, not just mentally but even physically, not only do they look beautiful in any form, but are also blessed with their caring nature which they have by birth. What do men need more than this to respect a woman? Handling a family is equivalent to handling a big corporate office—and she does it very well. Respect her beauty by praising it and don't disrespect it by passing dirty comments." – Anonymous
Also read: Wild Woman Quotes, Single Woman Quotes
Motivational Quotes for Working Women That'll Empower You
20. "Always aim high, work hard, and care deeply about what you believe in. And, when you stumble, keep the faith. And, when you're knocked down, get right back up and never listen to anyone who says you can't or shouldn't go on." – Hillary Clinton
21. "My father had a very simple view of life: you don't get anything for nothing. Everything has to be earned, through work, persistence, and honesty." – Grace Kelly
22. "Little girls with dreams become women with vision." – Anonymous
23. "She was a hardworking woman, true as one could be." – Bradley Barn Sessions
24. "Do not worry about who gets the credit or praise for the work done. Continue work to give your best. Your reward may come unexpectedly." – Lailah Gifty Akita
25. "I would rather struggle and work hard for everything I have than have someone tell me, 'You wouldn't have that if it wasn't for me.'" – Anonymous
26. "And one day, she discovered that she was fierce, and strong, and full of fire, and that not even she could hold herself back because her passion burned brighter than her fears." – Mark Anthony
27. "I always believed that one woman's success can only help another woman's success." – Gloria Vanderbilt
28. "Just watch, all of you men. I'll show you what a woman can do. I'll go across the country, I'll race to the moon. I'll never look back." – Edna Gardner Whyte
Also read: Quotes for Women About Men
Quotes About Hardworking Women That Will Encourage You to Strive for Greatness
29. "She wraps herself in strength, carries herself with confidence, and works hard, strengthening her arms for the task at hand." – Proverbs 31:16-17
30. "When you live for a strong purpose, then hard work isn't an option. It's a necessity." – Steve Pavlina
31. "She was unstoppable, not because she did not have failures or doubts, but because she continued on despite them." – Beau Taplin
32. "Money does not impress a hardworking woman." – Anonymous
33. "Because I am a woman, I must make unusual efforts to succeed. If I fail, no one will say, 'She doesn't have what it takes.' They will say, 'Women don't have what it takes.'" – Clare Boothe Luce
34. "A hardworking woman can't be stopped." – Anonymous
Powerful Quotes for All Independent and Hardworking Women
35. "I work hard, I pay my bills, I maintain myself, I'm independent. When you see me, know that's all me. I'm not kept, I do the keeping." – Anonymous
36. "You have what it takes to be a victorious, independent, fearless woman." – Tyra Banks
37. "Sometimes an angel, sometimes a hell-raiser, always a strong and independent woman." – R.H. Sin
38. "The most dangerous woman of all is the one who refuses to rely on your sword to save her because she carries her own." – R.H. Sin
39. "A woman must not depend upon the protection of man, but must be taught to protect herself." – Susan B. Anthony
40. "I wanted to be an independent woman, a woman who could pay for her bills, a woman who could run her own life—and I became that woman." – Diane von Furstenberg
41. "My mother told me to be a lady. And for her, that meant be your own person, be independent." – Ruth Bader Ginsburg
42. "A dedication to the independent woman to the one working hard for hers." – Jamie Foxx
Also read: Money Quotes
Eye-Opening Quotes on Working Women
43. "The working lady was no longer a contradiction in terms but a new social phenomenon, emblematic of rapid developments." – Emma Liggins
44. "A hardworking woman and a bone-tired man now that old sun steals across a dusty floor." – Kate Wolf
45. "If your shoes refuse to shine and your legs don't walk in line and tomorrow is just some other time. That's just the woman working on you." – Céline Dion
46. "Before feminism, work was largely defined as what men did or would do. Thus, a working woman was someone who labored outside the home for money, masculine-style." – Gloria Steinem
47. "Ten years from now, you'll look back and say, 'Damn I'm glad I hustled.'" – Anonymous
48. "A working woman could save a few shillings a week, and then every five weeks she'd come in and we'd cut her hair. She could shampoo it under the shower, swing it and dry it off or just let it dry by itself. It changed the lives of many young girls who'd never had the opportunity to be styled like that before." – Vidal Sassoon
49. "Being tired is a luxury that a working woman can't afford, which is why I did my best to keep it together, to maintain an impossible juggling act: work, shopping, phone calls—endless phone calls." – Anonymous
50. "Women of the working class, especially wage workers, should not have more than two children at most. The average working man can support no more and the average working woman can take care of no more in decent fashion." – Margaret Sanger
51. "No amount of preaching, exhortation, sympathy, benevolence, will render the condition of our working women what it should be, so long as the kitchen and needle are substantially their only resources." – Horace Greeley
52. "Working women went through a time when they believed that." – Shirley Geok-lin Lim
53. "Only a fool would try to deprive working men and working women of their right to join the union of their choice." – Dwight D. Eisenhower
54. "I don't think we can say that all working women will get divorced—it's so dangerous to make these things emblematic of anything—but having said that, every person who has a big, important job and tries to have a family, has to make decisions every single minute." – Meryl Streep
55. "When I was a young lawyer, working women wore hats. It was the only way they would take you seriously." – Bella Abzug
56. "The purpose of a tax cut is to leave more money where it belongs: in the hands of the working men and working women who earned it in the first place." – Bob Dole
57. "I find it amazing that suburban women work at all, but work they must. For a new factor has been added to the old suburban formula; the need for ever-increasing amounts of cash." – Nancy Rubin Stuart
58. "Don't be the girl who fell. Be the girl who got back up." – Jenette Stanley
59. "Do not judge a woman on her knees: you never know how tall she is when she stands." – Mie Hansson
Funny Working Women Quotes to Keep You Entertained
60. "Behind every working woman is an enormous pile of unwashed laundry." – Barbara Dale
61. "Behind every hardworking man, is a hardworking woman who wakes his grown ass up in the morning." – Anonymous
62. "All women are working women—only a few are salaried." – Anonymous
63. "I mean, I—it's so funny, I am, you know, a working woman out in the world, but I still live with my parents half the time. I've been sort of taking this very long, stuttering period of moving out." – Lena Dunham
64. "My best advice to working women is to just try what you think right now will be best for you and your family—and if it doesn't work, then change it. And look for ways to cut corners to add to your sanity." – Jane Park
Relatable Quotes That Show the Life of a Working Woman
65. "At work, you worry over the family at home. At home, you fret over work left undone. Behold the working woman's stress." – Elaine A. Cannon
66. "I'm a working woman of 80 trying to work out what the image I can project is. How I can do it with, you know, dignity." – Carmen Dell'Orefice
67. "I'm nearly always at home on the weekends; that's important for every working woman today, not just me. I don't encourage people to come in at the weekend and work; I encourage people to go home and create great families." – Angela Ahrendts
68. "It must be a pleasant experience to be able to cultivate such a delicate class of motives for the privilege of doing one's best to express one's thoughts to people who care for them. Personally, I have yet to breathe the ether of such a transcendent sphere. I am proud to say that I have always been a working woman, and always had to be." – Elizabeth Stuart Phelps Ward
69. "She's a small-town, hardworking woman just trying to make a living working three jobs." – Carrie Underwood
70. "How deep is our desire to do better than our mothers—to bring daughters into adulthood strong and fierce yet loving and gentle, adventurous and competitive but still nurturing and friendly, sweet yet sharp. We know as working women that we can't quite have it all, but that hasn't stopped us from wanting it all for them." – Anne Roiphe
71. "She's a dreamer. A doer. A thinker. She sees possibilities everywhere." – Kate Spade
72. "A woman that has a career is looked at as self-sufficient and her own man; she may not need one in her life. She is seen as lacking femininity, household un-savvy, and not wife material." – Fatima Mohammed
Great Quotes From Hardworking Women That You'll Enjoy
73. "I had to make my own living and my own opportunity. But I made it! Don't sit down and wait for the opportunities to come. Get up and make them." – Madame C.J. Walker
74. "Life is not easy for any of us. But what of that? We must have perseverance and, above all, confidence in ourselves. We must believe we are gifted for something and that this thing must be attained." – Marie Curie
75. "I've come to believe that each of us has a personal calling that's as unique as a fingerprint—and that the best way to succeed is to discover what you love and then find a way to offer it to others in the form of service, working hard, and also allowing the energy of the universe to lead you." – Oprah Winfrey
76. "Character cannot be developed in ease and quiet. Only through experience of trial and suffering can the soul be strengthened, vision cleared, ambition inspired, and success achieved." – Helen Keller
77. "Dreams are lovely but they are dreams. Fleeting, ephemeral, pretty. But dreams do not come true just because you dream them. It's hard work that makes things happen. It's hard work that creates change." – Shonda Rhimes
78. "Whenever I feel bad, I use that feeling to motivate me to work harder. I only allow myself one day to feel sorry for myself. When I'm not feeling my best I ask myself, 'What are you gonna do about it?' I use the negativity to fuel the transformation into a better me." – Beyoncé Knowles
79. "Instead of looking at the past, I put myself ahead 20 years and try to look at what I need to do now in order to get there then." – Diana Ross
80. "You may encounter many defeats, but you must not be defeated. In fact, it may be necessary to encounter the defeats, so you can know who you are, what you can rise from, and how you can still come out of it." – Maya Angelou
81. "Don't let fear stop you. Don't give up because you are paralyzed by insecurity or overwhelmed by the odds, because in giving up, you give up hope. Understand that failure is a process in life, that only in trying can you enrich yourself and have the possibility of moving forward. The greatest obstacle in life is fear and giving up because of it." – Sonia Sotomayor
82. "We learned about dignity and decency—that how hard you work matters more than how much you make—that helping others means more than just getting ahead of yourself." – Michelle Obama
83. "You have to have confidence in your ability, and then be tough enough to follow through." – Rosalynn Carter
84. "If I have accomplished anything in life it is because I have been willing to work hard." – C. J. Walker
85. "Don't be intimidated by what you don't know. That can be your greatest strength and ensure that you do things differently from everyone else." – Sara Blakely
86. "I work really hard at trying to see the big picture and not getting stuck in ego. I believe we're all put on this planet for a purpose, and we all have a different purpose. When you connect with that love and that compassion, that's when everything unfolds." – Ellen DeGeneres
87. "If you are successful, it is because somewhere, sometime, someone gave you a life or an idea that started you in the right direction. Remember also that you are indebted to life until you help some less fortunate person, just as you were helped." – Melinda Gates
More Working Women Quotes
88. "Hardworking women are attractive." – Anonymous
89. "I am slightly offended by the way busy working women my age are presented in films. I'm not, like, always barking orders into my hands-free phone device and telling people constantly, 'I have no time for this!' I didn't completely forget how to be nice and feminine because I have a career." – Mindy Kaling
90. "Hiring and promoting talented women is the right thing to do for society—and it's an economic imperative." – Carlos Ghosn
91. "Got a hardworking woman, works hard all day long. Got a hardworking woman, she works hard all the time. She's a hardworking woman, I call her that gal of mine." – B.B. King
92. "Women somehow get portrayed as one type. You're either a feminist or you're not. You're a working woman or you're not. I'm raising two girls, and I say to them, 'I need you to be strong and soft. You can be smart and beautiful—you can be all of these things." – Maria Shriver
93. "I was very inspired by working women, and also women who aren't working yet! I want them to have shoes that feel luxurious and special and well-crafted and thought about. But also, they should have shoes that won't break the bank. You don't have to spend three years saving up for beautiful shoes." – Zendaya
94. "Any society that fails to harness the energy and creativity of its women is at a huge disadvantage in the modern world." – Tian Wei
95. "I want to design for the working women. Okay well—it sounds like 90% of us are that. But really, we are more. We are working women who like to cook, to travel; we are a girlfriend, a writer. We are so much more than just being defined by the one job we have." – Sarah Lafleur
96. "There are tens of millions of families with single mothers who are living at 100 to 200% below the poverty level and these are not women that are on welfare, these are working women. How different would their life be if they're making an extra 40 to 60 cents to the dollar? We can't do this to our kids anymore." – Patricia Arquette
97. "They oughta' run your picture in a magazine 'cause you're the hardest working woman I've ever seen." – Sammy Kershaw
99. "In some instances, alimony has become akin to a social-welfare program provided by working women to their ex-husbands." – Diane Garnick
99. "I need a hardworking woman with respect who will do this for everybody who ain't made it yet." – Keanu Reeves
100. "Unless a suburban woman is in the relatively rare position of commanding a high salary and is able to find and afford top-quality child care, she may find herself in a no-win situation." – Nancy Rubin Stuart
Did Our Collection Teach You the Value of Perseverance and Dedication?
Working women's lives are full of questions, difficulties, and problems. They constantly balance their lives at home and in the office.
To achieve the same level of success as men, they have to work twice as hard. Unfortunately, sometimes, their efforts are overlooked.
Yet, nothing can stop them from achieving their goals for themselves and their families because they believe that all their hard work will pay off! So, even though they struggle and face many obstacles, they power through and keep going each and every day.
We hope you enjoyed these quotes about working women. Remember to share this collection with other working women to inspire and encourage them.
Which of these quotes piqued your interest? Share your thoughts in the comment section below.