These children quotes will show you how the youth plays an essential role in the country's advancement.
Children are the hope of our future. After all, they are next in line in building a better place for the world. As adults, we must ensure that they learn the essential values and skills to improve and progress as people for the betterment of society.
Our collection covers everything from the most inspirational to the wisest and the most heartwarming.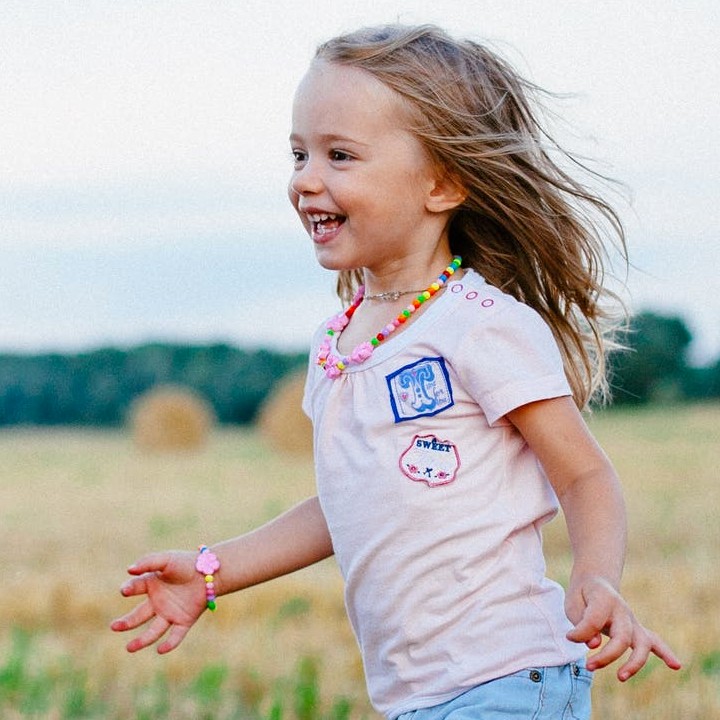 So, don't miss out on reading the complete list of children quotes below!
Let's get started.
And make sure to read these family quotes and parents quotes.
Best Children Quotes
1. "Every child you encounter is a divine appointment." – Wess Stafford
2. "Old men can make war, but it is children who will make history." – Ray Merritt
3. "Children are human beings to whom respect is due, superior to us by reason of their innocence and of the greater possibilities of their future." – Maria Montessori
4. "History will judge us by the difference we make in the everyday lives of children." – Nelson Mandela
5. "If you want your children to be intelligent, read them fairy tales. If you want them to be more intelligent, read them more fairy tales." – Albert Einstein
6. "I continue to believe that if children are given the necessary tools to succeed, they will succeed beyond their wildest dreams!" – David Vitter
7. "Children are one-third of our population and all of our future." – Select Panel for the Promotion of Child Health
8. "The greatest legacy one can pass on to one's children and grandchildren is not money or other material things accumulated in one's life, but rather a legacy of character and faith." – Billy Graham
9. "Every child is born a genius." – Buckminster Fuller
10. "There can be no keener revelation of a society's soul than the way in which it treats its children." – Nelson Mandela
11. "Let us reach out to the children. Let us do whatever we can to support their fight to rise above their pain and suffering." – Nelson Mandela
12. "Children must be taught how to think, not what to think." – Margaret Mead
13. "The potential possibilities of any child are the most intriguing and stimulating in all creation." – Ray Lyman Wilbur
14. "You are the bows from which your children as living arrows are sent forth." – Kahlil Gibran
15. "We worry about what a child will become tomorrow, yet we forget that he is someone today." – Stacia Tauscher
Inspirational Children Quotes
16. "Children are the living messages we send to a time we will not see." – John F. Kennedy
17. "Children are more than we think they are. They can do more than we think they can do. All they need is a vote of confidence from grownups, whom they will ultimately replace anyway. Their dream today will become the realities of tomorrow." – Wess Stafford
18. "Children are our most valuable resource." – Herbert Hoover
19. "When I approach a child, he inspires in me two sentiments—tenderness for what he is and respect for what he may become." – Louis Pasteur
20. "It's the well-behaved children that make the most formidable revolutionaries. They don't say a word. They don't hide under the table. They eat only one piece of chocolate at a time. But later on, they make society pay dearly." – Jean-Paul Sartre
21. "Pretty much all the honest truth-telling there is in the world is done by children." – Oliver Wendell Holmes
22. "While we try to teach our children all about life, our children teach us what life is all about." – Angela Schwindt
23. "No one has yet realized the wealth of sympathy, the kindness, and generosity hidden in the soul of a child. The effort of every true education should be to unlock that treasure." – Emma Goldman
24. "If we nurture the dreams of children, the world will be blessed. If we destroy them, the world is doomed!" – Wess Stafford
25. "Your children make it impossible to regret your past. They're its finest fruits. Sometimes, the only ones." – Anna Quindlen
26. "Children are not only innocent and curious but also optimistic and joyful and essentially happy. They are, in short, everything adults wish they could be." – Carolyn Haywood
27. "The child is the beauty of God present in the world, that greatest gift to a family." – Mother Teresa
28. "We must teach our children to dream with their eyes open." – Harry Edwards
29. "If we are to teach real peace in this world, and if we are to carry on a real war against war, we shall have to begin with the children." – Mahatma Gandhi
Also read: Inspirational Quotes
Children Quotes to Understand Why They're Blessings to the Family
30. "A child is a beam of sunlight from the infinite and eternal, with possibilities of virtue and vice, but as yet unstained." – Lyman Abbott
31. "Children see magic because they look for it." – Christopher Moore
32. "Children are the hands by which we take hold of heaven." – Henry Ward Beecher
33. "The soul is healed by being with children." – Fyodor Dostoevsky
34. "It's the children the world almost breaks who grow up to save it." – Frank Warren
35. "I don't remember who said this, but there really are places in the heart you don't even know exist until you love a child." – Anne Lamott
36. "Children make you want to start life over." – Muhammad Ali
Also read: Home Quotes
Children Quotes That Will Help You Guide the Future Generation
37. "The greatest gifts you can give your children are the roots of responsibility and the wings of independence." – Denis Waitley
38. "Children are not things to be molded, but are people to be unfolded." – Jess Lair
39. "Children are likely to live up to what you believe of them." – Lady Bird Johnson
40. "Children need models rather than critics." – Joseph Joubert
41. "I have found the best way to give advice to your children is to find out what they want and then advise them to do it." – Harry S. Truman
42. "Children have never been very good at listening to their elders, but they have never failed to imitate them." – James Baldwin
43. "If you want children to keep their feet on the ground, put some responsibility on their shoulders." – Pauline Phillips
44. "The best way to make children good is to make them happy." – Oscar Wilde
45. "Teach your children they're unique. That way, they won't feel pressured to be like everybody else." – Cindy Cashman
46. "It's not about what you tell your children, but how you show them how to live life." – Jada Pinkett Smith
47. "Don't handicap your children by making their lives easy." – Robert A. Heinlein
48. "Destroy the imagination of a child, and you have taken away its chances of success in life. Imagination transforms the commonplace into the great and creates the new out of the old." – L. Frank Baum
49. "A child seldom needs a good talking to as a good listening to." – Robert Brault
50. "If God places a child before you, and you are too busy to wield either a positive or negative influence, you just did the latter! You communicated that the child doesn't matter and isn't important." – Wess Stafford
51. "Children aren't coloring books. You don't get to fill them with your favorite colors." – Khaled Hosseini
Also read: Mom Quotes
Bible Quotes About Children
52. "Train up a child in the way he should go. Even when he is old, he will not depart from it." – Proverbs 22:6
53. "All your children shall be taught by the Lord, and great shall be the peace of your children." – Isaiah 54:13
54. "Children are a gift from the Lord. They are a reward from him." – Psalm 127:3
55. "Jesus said, 'Let the little children come to me, and do not hinder them, for the kingdom of heaven belongs to such as these.'" – Matthew 19:14
Also read: God Quotes
More Children Quotes for a Brighter Future
56. "Children are great imitators. So give them something great to imitate." – Anonymous
57. "It is easier to build strong children than to repair broken men." – Frederick Douglass
58. "We owe our children, the most vulnerable citizens in our society, a life free of violence and fear." – Nelson Mandela
59. "The first happiness of a child is to know that he is loved." – John Bosco
60. "Children make your life important." – Erma Bombeck
Did You Get an Idea of How Vital a Child's Role Is for the Future?
Children deserve everything good in the world. After all, we are the ones who brought them into this life, and we bear the responsibility to make sure that they receive the proper care and education they need.
Through kids, we also learn to be mature and compassionate to the people around us. We realize that we are human, and we must extend kindness to anyone who needs it. Moreover, children give light to us that can change our lives forever.
We hope that these quotes inspired you to care more about the children of the world. Value them, for they are the next generation of people who will light the way when we pass.
Did you learn a lot from these children quotes? Which children quotes are your favorites? Make sure to share them in the comments below!
Read Next: