Let these empowering quotes unleash the power inside you and help you take control of your own life.
All of us have felt powerless at least once in our lives. Whatever the cause, we might think it's a time we won't ever want to look back on.
But, we must also know that it is an empowering feeling that we got to survive those bad days once we have figured it all out.
After all, we are just human.
Everyone has their flaws, weaknesses, fears, and insecurities. That's why being empowered despite all these is a sign that we continue to grow and flourish as a person.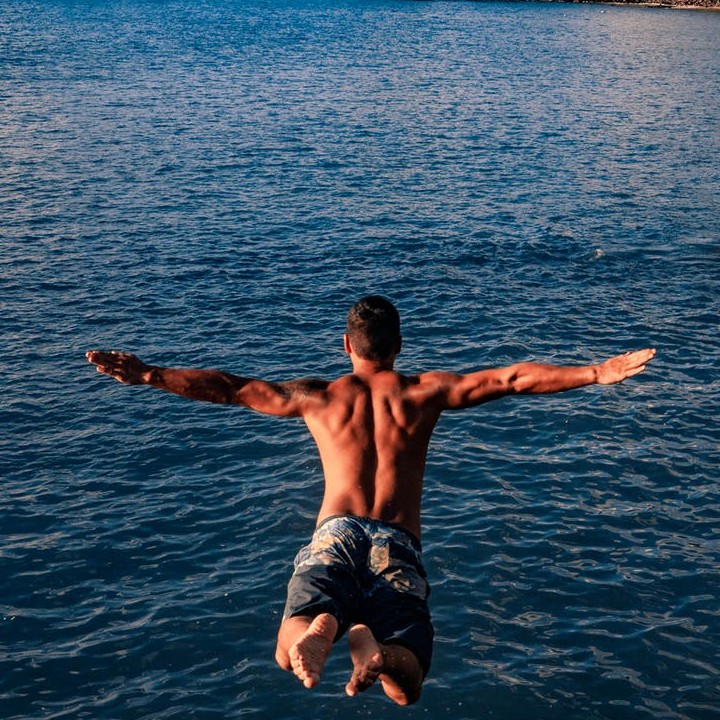 So, if you need some quotes that will make you feel empowered, then this collection is for you.
Continue reading the complete list below to inspire you in your life.
Let's get started.
And make sure to check out these encouraging quotes and moving on quotes.
Best Empowering Quotes
1. "We do not need magic to transform our world. We carry all of the power we need inside ourselves already." – J. K. Rowling
2. "You can, you should, and if you're brave enough to start, you will." – Stephen King
3. "You may not control all the events that happen to you, but you can decide not to be reduced by them." – Maya Angelou
4. "You were put on this earth to achieve your greatest self, to live out your purpose, and to do it courageously." – Steve Maraboli
5. "Believe in your infinite potential. Your only limitations are those you set upon yourself." – Roy T. Bennett
6. "Everything is within your power, and your power is within you." – Janice Trachtman
7. "Just don't give up trying to do what you really want to do. Where there is love and inspiration, I don't think you can go wrong." – Ella Fitzgerald
8. "It's not always necessary to be strong but to feel strong." – Jon Krakauer
9. "You deserve to be here. You deserve to exist. You deserve to take up space in this world of men." – Mackenzi Lee
10. "Be a first-rate version of yourself, not a second-rate version of someone else." – Judy Garland
11. "The way I see it, if you want the rainbow, you gotta put up with the rain!" – Dolly Parton
12. "I try to live in a little bit of my own joy and not let people steal it or take it." – Hoda Kotb
Motivational Empowering Quotes
13. "Don't be satisfied with stories, how things have gone with others. Unfold your own myth." – Rumi
14. "What you do makes a difference, and you have to decide what kind of difference you want to make." – Jane Goodall
15. "Above all, be the heroine of your life, not the victim." – Nora Ephron
16. "Find something you're passionate about and keep tremendously interested in it." – Julia Child
17. "I attribute my success to this: I never gave or took any excuse." – Florence Nightingale
18. "The question isn't who's going to let me. It's who is going to stop me." – Ayn Rand
19. "It took a long time to develop a voice, and now that I have it, I'm not going to be silent." – Madeleine Albright
20. "Your greatest self has been waiting your whole life. Don't make it wait any longer." – Steve Maraboli
21. "We may encounter many defeats, but we must not be defeated." – Maya Angelou
22. "I always did something I was a little not ready to do. I think that's how you grow. When there's that moment of 'Wow, I'm not really sure I can do this,' and you push through those moments, that's when you have a breakthrough." – Marissa Mayer
23. "I never dreamed about success. I worked for it." – Estée Lauder
24. "I choose to make the rest of my life the best of my life." – Louise Hay
Also read: Positive Quotes
Short Empowering Quotes
25. "Grow through what you go through." – Anonymous
26. "This is your moment. Own it." – Oprah Winfrey
27. "No one can make you feel inferior without your consent." – Eleanor Roosevelt
28. "Whether you think you can, or you think you can't, you're right." – Henry Ford
29. "A girl should be two things: who and what she wants." – Coco Chanel
30. "The price we pay for being ourselves is worth it." – Eartha Kitt
31. "In life, there is no real safety except for self-belief." – Madonna
32. "The most courageous act is still to think for yourself. Aloud." – Coco Chanel
Empowering Quotes for Women
33. "The thing women have yet to learn is nobody gives you power. You just take it." – Roseanne Barr
34. "Feminism isn't about making women strong. Women are already strong. It's about changing the way the world perceives that strength." – G.D. Anderson
35. "To all the little girls who are watching, never doubt that you are valuable and powerful and deserving of every chance and opportunity in the world to pursue and achieve your own dreams." – Hillary Clinton
36. "Think like a queen. A queen is not afraid to fail. Failure is another stepping stone to greatness." – Oprah Winfrey
37. "We need women at all levels, including the top, to change the dynamic, reshape the conversation, to make sure women's voices are heard and heeded, not overlooked and ignored." – Sheryl Sandberg
38. "As women, we have to start appreciating our own worth and each other's worth. Seek out strong women to befriend, to align yourself with, to learn from, to collaborate with, to be inspired by, to support, and enlightened by." – Madonna
39. "There is no limit to what we, as women, can accomplish." – Michelle Obama
40. "Women belong in all places where decisions are being made. It shouldn't be that women are the exception." – Ruth Bader Ginsburg
41. "I'm tough, ambitious, and I know exactly what I want. If that makes me a bitch, okay." – Madonna
42. "I do not wish women to have power over men, but over themselves." – Mary Shelley 
43. "We cannot all succeed when half of us are held back. We call upon our sisters around the world to be brave, to embrace the strength within themselves and realize their full potential." – Malala Yousafzai
44. "You don't have to be pretty. You don't owe prettiness to anyone. Not to your boyfriend or spouse or partner, not to your co-workers, especially not to random men on the street. You don't owe it to your mother. You don't owe it to your children. You don't owe it to civilization in general. Prettiness is not a rent you pay for occupying a space marked 'female.'" – Erin McKean
45. "If you want to run for prime minister, you can. If you don't, that's wonderful too. Shave your armpits, don't shave them. Wear flats one day, heels the next. These things are so irrelevant and surface to what it is all really about, and I wish people wouldn't get caught up in that. We want to empower women to do exactly what they want, to be true to themselves, and to have the opportunities to develop. Women should feel free." – Emma Watson
Also read: Strong Women Quotes
Empowering Quotes for Everyone Who Needs a Push
46. "I raise up my voice, not so I can shout, but so that those without a voice can be heard." – Malala Yousafzai
47. "When I dare to be powerful, to use my strength in the service of my vision, then it becomes less and less important whether I am afraid." – Audre Lorde
48. "Power can be taken but not given. The process of the taking is empowerment in itself." – Gloria Steinem
49. "The process of spotting fear and refusing to obey it is the source of all true empowerment." – Martha Beck
Meaningful Empowering Quotes That'll Give You Encouragement
50. "Go empower yourself. You need confidence because the one thing that bullying does is it belittles you, and it takes away your confidence, and nobody deserves that." – Bill Goldberg
51. "You could certainly say that I've never underestimated myself. There's nothing wrong with being ambitious." – Angela Merkel
52. "There is a stubbornness about me that can never bear to be frightened at the will of others. My courage always rises at every attempt to intimidate me." – Jane Austen
53. "Fearlessness is like a muscle. I know from my own life that the more I exercise it, the more natural it becomes to not let my fears run me." – Arianna Huffington
54. "I am too intelligent, too demanding, and too resourceful for anyone to be able to take charge of me entirely. No one knows me or loves me completely. I have only myself." – Simone de Beauvoir
55. "You are one thing only. You are a divine being, an all-powerful creator. You are a deity in jeans and a t-shirt, and within you dwells the infinite wisdom of the ages and the sacred creative force of all that is, will be, and ever was." – Anthon St. Maarten
Empowering Quotes to Read in When You Face Hard Times
56. "I'm learning how to drown out the constant noise that is such an inseparable part of my life. I don't have to prove anything to anyone. I only have to follow my heart and concentrate on what I want to say to the world. I run my world." – Beyoncé
57. "When you get into a tight place, and everything goes against you till it seems as though you could not hold on a minute longer, never give up then, for that is just the place and time that the tide will turn." – Harriet Beecher Stowe
58. "We all make mistakes, have struggles, and even regret things in our past. But you are not your mistakes, you are not your struggles, and you are here now with the power to shape your day and your future." – Steve Maraboli
59. "Do what you think is right. Don't let people make the decision of right or wrong for you." – Steve Maraboli
Empowering Quotes to Help You Change Yourself for the Better
60. "They'll tell you you're too loud, that you need to wait your turn and ask the right people for permission. Do it anyway." – Alexandra Ocasio-Cortez
61. "If you're one of those people who has that little voice in the back of her mind saying, 'Maybe I could do [fill in the blank],' don't tell it to be quiet. Give it a little room to grow, and try to find an environment it can grow in." – Reese Witherspoon
62. "I am no bird, and no net ensnares me. I am a free human being with an independent will." – Charlotte Brontë
More Empowering Quotes That You Must Read Today
63. "How would your life be different if you stopped allowing other people to dilute or poison your day with their words or opinions? Let today be the day you stand strong in the truth of your beauty and journey through your day without attachment to the validation of others." – Steve Maraboli
64. "If we understood the power of our thoughts, we would guard them more closely. If we understood the awesome power of our words, we would prefer silence to almost anything negative. In our thoughts and words, we create our own weaknesses and our own strengths. Our limitations and joys begin in our hearts. We can always replace negative with positive." – Betty Eadie
65. "No one ever became a success without taking chances. One must be able to recognize the moment and seize it without delay." – Estée Lauder
66. "There is a great change to be experienced once you learn the power of letting go. Stop allowing anyone or anything to control, limit, repress, or discourage you from being your true self! Today is yours to shape. Own it. Break free from people and things that poison or dilute your spirit." – Steve Maraboli
67. "You have to figure out how you can step forward and affect your own life. I think that sense of empowerment is actually really positive, specifically for the young generation because they've been bystanders in their own lives for a while." – Jennifer Yuh Nelson
68. "I'm not going to limit myself just because people won't accept the fact that I can do something else." – Dolly Parton
69. "Whatever the problem, be part of the solution. Don't just sit around raising questions and pointing out obstacles." – Tina Fey
70. "Never be ashamed of what you feel. You have the right to feel any emotion that you want and to do what makes you happy. That's my life motto." – Demi Lovato
How Do You Empower Yourself?
Life is something that we can never control. As we grow up, we will encounter hardships that will test us and make us feel helpless. However, despite this fact, we must also recognize that we all have power over our destinies.
There will be things we can never control in life, but we also have the power to choose to continue walking our paths. Having this mentality is a way of empowering ourselves. If we practice thinking like this, we have all it takes to keep us grounded in situations where we feel like we are spiraling out of control.
Hopefully, these empowering quotes were able to give you wisdom about taking charge of your destiny. You are the only person who can do this and claim the control you have in your life. So, let yourself flourish and leave a mark in the world that will also empower others!
Remember, you decide who you are and how you will live your life. So, make sure that you make it a full and meaningful one.
Read Next: