Here's a collection of empowering quotes to remind you that you can always start over when you make mistakes and that every step you take in life will help you be better and wiser individuals!
Life is a rollercoaster ride that will take you to the highs of happiness and lows of mistakes. There are many reasons to give up, but a pat on the back and words of encouragement can sometimes be enough to empower us to keep going.
This collection of wise and insightful quotes about empowerment will inspire you to take control of your life.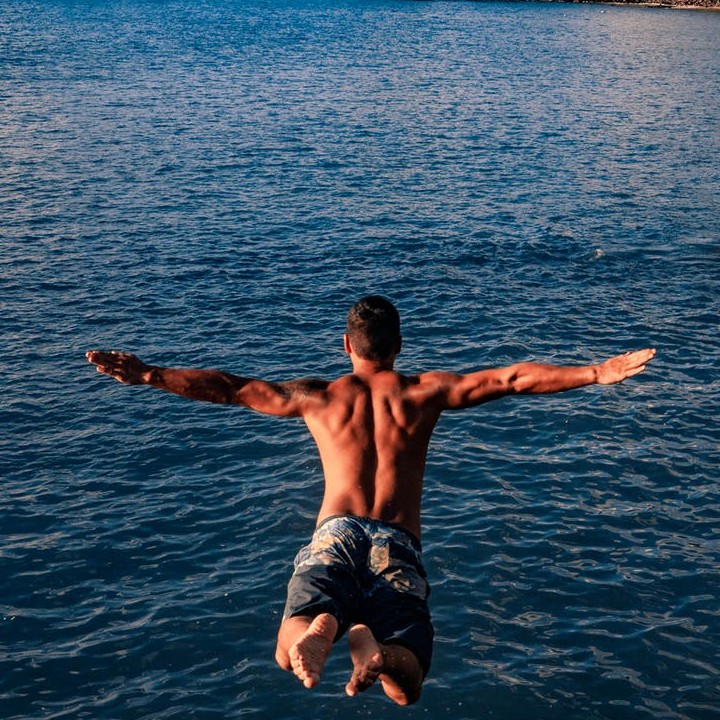 Don't forget to send them to friends and family members who could use some motivation.
Start reading here.
And make sure to check out these encouraging quotes and moving on quotes.
Best Empowering Quotes
1. "Accept what is, let go of what was and have faith in what will be." – Anonymous
2. "You can, you should, and if you're brave enough to start, you will." – Stephen King
3. "The question isn't who's going to let me; it's who is going to stop me." – Ayn Rand
4. "We all make mistakes, have struggles, and even regret things in our past. But you are not your mistakes, you are not your struggles, and you are here now with the power to shape your day and your future." – Steve Maraboli
5. "You were put on this earth to achieve your greatest self, to live out your purpose, and to do it courageously." – Steve Maraboli
6. "Everything you are against weakens you. Everything you are for empowers you." – Wayne Dyer
7. "You've got to fight for what you believe in. If you don't try, you'll always wonder, and that's a horrible way to live." – Joan Jett
8. "Fearlessness is like a muscle. I know from my own life that the more I exercise it the more natural it becomes to not let my fears run me." – Arianna Huffington
9. "No one ever became a success without taking chances. One must be able to recognize the moment and seize it without delay." – Estée Lauder
10. "You may not control all the events that happen to you, but you can decide not to be reduced by them." – Maya Angelou
11. "You wanna fly, you got to give up the shit that weighs you down." – Toni Morrison
12. "We do not need magic to transform our world. We carry all of the power we need inside ourselves already." – J.K. Rowling
13. "Whether you think you can, or you think you can't—you're right." – Henry Ford
14. "Do not let another day go by where your dedication to other people's opinions is greater than your dedication to your own emotions!" – Steve Maraboli
15. "You just can't let life happen to you, you have to make life happen." – Idowu Koyenikan
Empowering Quotes That Can Serve as Your Inspiration to Be a Better Individual
16. "Believe in your infinite potential. Your only limitations are those you set upon yourself." – Roy T. Bennett
17. "When you get into a tight place and everything goes against you, till it seems as though you could not hold on a minute longer, never give up then, for that is just the place and time that the tide will turn." – Harriet Beecher Stowe
18. "I have learned that as long as I hold fast to my beliefs and values—and follow my own moral compass—then the only expectations I need to live up to are my own." – Michelle Obama
19. "Find something you're passionate about and keep tremendously interested in it." – Julia Child
20. "My mission in life is not merely to survive but to thrive; and to do so with some passion, some compassion, some humor, and some style." – Maya Angelou
21. "The way I see it, if you want the rainbow, you gotta put up with the rain!" – Dolly Parton
22. "I found that ultimately if you truly pour your heart into what you believe in—even if it makes you vulnerable—amazing things can and will happen." – Emma Watson
23. "It took a long time to develop a voice, and now that I have it, I'm not going to be silent." – Madeleine Albright
24. "You are allowed to want more for yourself for no other reason than because it makes your heart happy. You don't need anyone's permission, and you certainly shouldn't have to rely on anyone's support as the catalyst to get you there." – Rachel Hollis 
25. "I always did something I was a little not ready to do. I think that's how you grow. When there's that moment of 'Wow, I'm not really sure I can do this,' and you push through those moments, that's when you have a breakthrough." – Marissa Mayer
26. "You could certainly say that I've never underestimated myself. There's nothing wrong with being ambitious." – Angela Merkel
27. "Feeling confident in your ability to protect yourself empowers you to live with less fear and more freedom." – Nicole Sundine
28. "Keep your thoughts directed at your goal, do everything that you do know how to do to make it happen, decide with unwavering determination that it will happen, and be on the lookout for the opportunity." – Jen Sincero
29. "What you do makes a difference, and you have to decide what kind of difference you want to make." – Jane Goodall
30. "Don't be satisfied with stories, how things have gone with others. Unfold your own myth." – Rumi
Also read: Strong Women Quotes
Empowerment Quotes to Help You Live Life to the Fullest
31. "Stop giving your life away to other people." – Steve Maraboli
32. "Just don't give up trying to do what you really want to do. Where there is love and inspiration, I don't think you can go wrong." – Ella Fitzgerald
33. "Life is not easy for any of us. But what of that? We must have perseverance and above all confidence in ourselves. We must believe that we are gifted for something and that this thing must be attained." – Marie Curie
34. "I choose to make the rest of my life the best of my life." – Louise Hay
35. "In your own life, it's important to know how spectacular you are." – Steve Maraboli
36. "Stop giving people the power to steal your peace. It belongs to you and no one should be able to run away with it." – A. Elle
37. "Your greatest risk is in thinking too small. Think big. Life is too short to think small." – Anonymous
38. "The power to change your life lies in the simplest of steps." – Steve Maraboli
39. "Never limit yourself to what you can't do, but to what you have the power to do with what you have." – Nadège Richards
40. "Surround yourself with people who empower you to become better." – Anonymous
41. "Never regret a day in your life. Good days bring you happiness and bad days bring you experience." – Anonymous
42. "How would your life be different if—you stopped allowing other people to dilute or poison your day with their words or opinions? Let today be the day—you stand strong in the truth of your beauty and journey through your day without attachment to the validation of others." – Steve Maraboli
43. "Results happen over time not overnight—work hard, stay consistent, and be patient." – Anonymous
44. "If we really love ourselves, everything in our life works." – Louise Hay
45. "Who you are tomorrow begins with what you do today." – Tim Fargo
Short Self-Empowerment Quotes
46. "It is never too late to be who you might have been." – George Eliot
47. "Never be bullied into silence. Never allow yourself to be made a victim. Accept no one's definition of your life, but define yourself." – Harvey Fierstein
48. "It's not always necessary to be strong but to feel strong." – Jon Krakauer
49. "Be who you are and say what you feel, because those who mind don't matter, and those who matter don't mind." – Bernard M. Baruch
50. "You are perfect as you are and there is always room for improvement." – Shunryu Suzuki
51. "Every time you are tempted to react in the same old way, ask yourself if you want to be a prisoner of the past or a pioneer of the future." – Deepak Chopra
52. "Stand up for what you believe in, even if it means standing alone." – Andy Biersack
53. "Do something today that your future self will thank you for." – Anonymous
54. "Everything you want is just outside of your comfort zone." – Robert Allen
55. "Responsibility to yourself means refusing to let others do your thinking, talking, and naming for you; it means learning to respect and use your own brains and instincts; hence, grappling with hard work." – Adrienne Rich
56. "Stop being afraid of what can go wrong and start being positive about what can go right." – Anonymous
57. "If you don't risk anything, you risk even more." – Erica Jong
58. "Don't be afraid. Be focused. Be determined. Be hopeful. Be empowered." – Michelle Obama
59. "I now tried a new hypothesis: It was possible that I was more in charge of my happiness than I was allowing myself to be." – Michelle Obama
60. "Only I can change my life. No one can do it for me." – Carol Burnett
Empowering Quotes for All Women Around the World
61. "We need women at all levels, including the top, to change the dynamic, reshape the conversation, to make sure women's voices are heard and heeded, not overlooked and ignored." – Sheryl Sandberg
62. "Women have served all these centuries as looking-glasses possessing the magic and delicious power of reflecting the figure of man at twice its natural size." – Virginia Woolf
63. "As women, we have to start appreciating our own worth and each other's worth. Seek out strong women to befriend, to align yourself with, to learn from, to collaborate with, to be inspired by, to support, and enlightened by." – Madonna
64. "There is no limit to what we, as women, can accomplish." – Michelle Obama
65. "The thing women have yet to learn is that nobody gives you power. You just take it." – Roseanne Barr
66. "There's something so special about a woman who dominates in a man's world. It takes a certain grace, strength, intelligence, fearlessness, and the nerve to never take no for an answer." – Rihanna
67. "Think like a queen. A queen is not afraid to fail. Failure is another stepping stone to greatness." – Oprah Winfrey
68. "To all the little girls who are watching, never doubt that you are valuable and powerful and deserving of every chance and opportunity in the world to pursue and achieve your own dreams." – Hillary Clinton
69. "Women have to harness their power—it's absolutely true. It's just learning not to take the first no. And if you can't go straight ahead, you go around the corner." – Cher
70. "We need to reshape our own perception of how we view ourselves. We have to step up as women and take the lead." – Beyoncé
71. "You don't have to be pretty. You don't owe prettiness to anyone. Prettiness is not a rent you pay for occupying a space marked 'female.'" – Erin McKean
72. "We want to empower women to do exactly what they want, to be true to themselves, to have the opportunities to develop. Women should feel free." – Emma Watson
73. "Don't give the scale more power than it has earned. Take note of the number, then get off the scale and live your life. You are beautiful!" – Steve Maraboli
74. "A girl should be two things: who and what she wants." – Coco Chanel
75. "Feminism isn't about making women strong. Women are already strong. It's about changing the way the world perceives that strength." – G.D. Anderson
Empowering Quotes for Men Worldwide
76. "A strong man cannot help a weaker person unless the weaker is willing to be helped, and even then the weak man must become strong of himself; he must, by his own efforts, develop the strength which he admires in another. None but himself can alter his condition." – James Allen
77. "Nearly all men can stand adversity, but if you want to test a man's character, give him power." – Abraham Lincoln
78. "The ultimate measure of a man is not where he stands in moments of comfort and convenience, but where he stands at times of challenge and controversy." – Martin Luther King, Jr.
79. "But man is not made for defeat. A man can be destroyed but not defeated." – Ernest Hemingway
80. "The greatness of a man is not in how much wealth he acquires, but in his integrity and his ability to affect those around him positively." – Bob Marley
Empowering Quotes That Are Full of Positivity
81. "To be the person who we long to be—we must be vulnerable. We must take off the armor, put down the weapons, show up, and let ourselves be seen." – Brené Brown
82. "Without leaps of imagination or dreaming, we lose the excitement of possibilities. Dreaming, after all, is a form of planning." – Gloria Steinem
83. "Never be ashamed of what you feel. You have the right to feel any emotion that you want and to do what makes you happy. That's my life motto." – Demi Lovato
84. "We cannot all succeed when half of us are held back. We call upon our sisters around the world to be brave—to embrace the strength within themselves and realize their full potential." – Malala Yousafzai
85. "There is a great change to be experienced once you learn the power of letting go. Stop allowing anyone or anything to control, limit, repress, or discourage you from being your true self! Today is yours to shape—own it—break free from people and things that poison or dilute your spirit." – Steve Maraboli
86. "Whatever the problem, be part of the solution. Don't just sit around raising questions and pointing out obstacles." – Tina Fey
87. "Never let success get to your head and never let failure get to your heart." – Ziad K. Abdelnour
88. "Do what you think is right. Don't let people make the decision of right or wrong for you." – Steve Maraboli
89. "I'd rather regret the things I've done than regret the things I haven't done." – Lucille Ball
90. "One of the secrets to staying young is to always do things you don't know how to do, to keep learning." – Ruth Reichl
91. "Reach high, for the stars lie hidden in your soul. Dream deep, for every dream precedes the goal." – Langston Hughes
92. "Whenever a negative thought concerning your personal power comes to mind, deliberately voice a positive thought to cancel it out." – Norman Vincent Peale
93. "Integrating the mind is the essence of life. Decide you will always say and do only what you feel is right. Then, you will come to tremendous clarity and conviction in the inner and outer worlds." – Paramahamsa Nithyananda
94. "He who is not everyday conquering some fear has not learned the secret of life." – Ralph Waldo Emerson
95. "Don't let the fear of losing be greater than the excitement of winning." – Robert Kiyosaki
Quotes About Empowerment to Keep You Strong
96. "I raise up my voice—not so I can shout, but so that those without a voice can be heard." – Malala Yousafzai
97. "Be happy with who you are and what you do, and you can do anything you want." – Steve Maraboli
98. "Everything is within your power, and your power is within you." – Janice Trachtman
99. "Only you can take inner freedom away from yourself, or give it to yourself. Nobody else can." – Michael A. Singer
100. "I'm learning how to drown out the constant noise that is such an inseparable part of my life. I don't have to prove anything to anyone. I only have to follow my heart and concentrate on what I want to say to the world. I run my world." – Beyoncé
101. "When I dare to be powerful, to use my strength in the service of my vision, then it becomes less and less important whether I am afraid." – Audre Lorde
102. "Your greatest self has been waiting your whole life; don't make it wait any longer." – Steve Maraboli
103. "The power you have is to be the best version of yourself you can be, so you can create a better world." – Ashley Rickards
104. "Your success and happiness lie in you. Resolve to keep happy, and your joy and you shall form an invincible host against difficulties." – Helen Keller
105. "Believe in yourself. Believe in your capacity to do good and great things. Believe that no mountain is so high that you cannot climb it. Believe that no storm is so great that you cannot weather it. Believe in yourself." – Gordon B. Hinckley
106. "No one can make you feel inferior without your consent." – Eleanor Roosevelt
107. "Above all, be the heroine of your life, not the victim." – Nora Ephron
108. "Trust the timing of your life." – Anonymous
109. "Grow through what you go through." – Anonymous
110. "Magic happens when you step into who you truly are and embrace that which fulfills your soul." – Dacha Avelin
More Empowering Quotes You'll Love
111. "It might not be easy but it'll be worth it." – Anonymous
112. "Once you embrace your value, talents, and strengths, it neutralizes when others think less of you." – Rob Liano
113. "Doubt is a killer. You just have to know who you are and what you stand for." – Jennifer Lopez
114. "Every action you take is a vote for the type of person you wish to become." – James Clear
115. "The realization that limitations are imaginary will make you strong and overpowering." – Stephen Richards
116. "You have been blessed with immeasurable power to make positive changes in your life." – Steve Maraboli
117. "We may encounter many defeats, but we must not be defeated." – Maya Angelou
118. "Instead of looking at the past, I put myself ahead 20 years and try to look at what I need to do now in order to get there then." – Diana Ross
119. "I'm not going to limit myself just because people won't accept the fact that I can do something else." – Dolly Parton
120. "I try to live in a little bit of my own joy and not let people steal it or take it." – Hoda Kotb
Did You Feel More Empowered After Reading Our Collection?
We may come across things, people, and situations that disappoint us in our daily lives. It can cause self-doubt, discouragement, and deprivation of happiness.
Moreover, we can't control what life throws at us, but we can control how we react to it. Yes, we can cry a little, but let us not dwell on those dark times. Always look toward the sun and the positive things, and everything will get better in time.
Remember that family and friends are always there to remind and empower us to rediscover ourselves and persevere. Recognize that you are meant for more in life, and learn to seek the light and hope that you can share with others.
We hope that our collection was able to influence you to live the life you desire. Don't let others determine your happiness or decisions! You have the power within you to make your life full and happy!
So, which quotes resonated with you the most? Which quotes tugged at your heartstrings? Drop them in the comments section below!