These enjoy life quotes will teach you how to appreciate everything that comes with life—the good, the bad, the ups, the downs, and everything in between!
To have enjoyment and happiness in life, you must be satisfied with what you have and who you are.
Accept that you can't have everything and that something will always be missing. So, if you want to enjoy life, be grateful for what it has to offer and consistently choose happiness.
Rather than complaining about what you don't have, take a moment to count your blessings.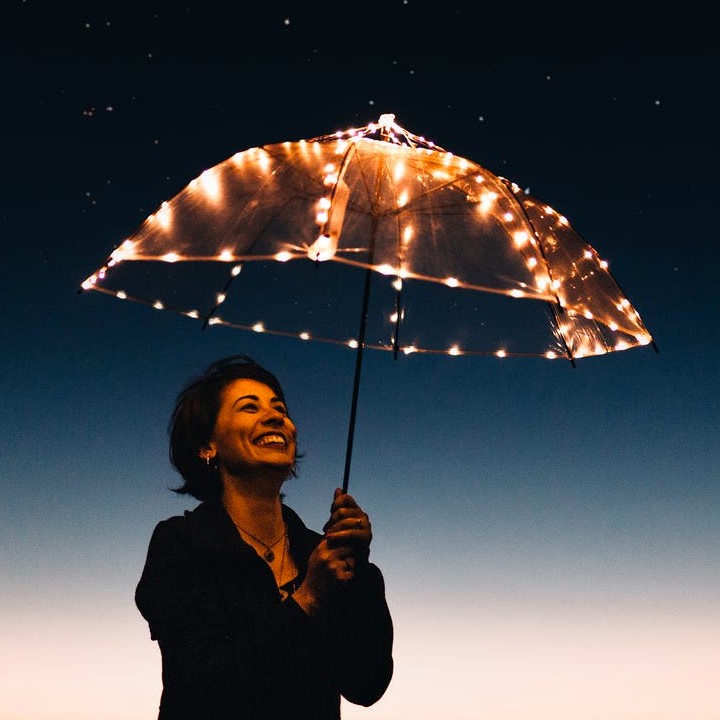 We've gathered these quotes to encourage you to be grateful for what you have and enjoy life more!
Continue to the list below.
And make sure to read these positive quotes.
Best Enjoy Life Quotes
1. "Enjoy life―that's what we're here for." – David Faustino
2. "Simply enjoy life and the great pleasures that come with it." – Karolina Kurkova
3. "The most important thing is to enjoy your life―to be happy―it's all that matters." – Audrey Hepburn
4. "The bottom line is to have fun and enjoy life." – Rekha
5. "No man is a failure who is enjoying life." – William Feather
6. "Enjoy life while you're still young. Life is too short." – Anonymous
Famous Quotes About Enjoying Life
7. "Do what you need to do and enjoy life as it happens." – John Scalzi
8. "Enjoy life. There's plenty of time to be dead." – Hans Christian Andersen
9. "Enjoy life while you can. It can be taken in a heartbeat." – Jasmin Morin
10. "We should make the most of life, enjoy it because that's the way it is." – Cristiano Ronaldo
11. "In order to keep my creativity alive, I just try to enjoy life to the fullest." – G-Dragon
12. "It's really not about what you have. It's about how you're able to enjoy life in general." – Kevin Harvick
13. "I just enjoy life in a way where I like being my own person." – Keith Thurman
14. "I finally figured out the only reason to be alive is to enjoy it." – Rita Mae Brown
15. "Enjoy your own life without comparing with that of another." – Anonymous
16. "I just want to live each moment to the fullest. And enjoy life." – Kadeena Cox
17. "Enjoy life as much as you can every day because it won't be here forever." – Anonymous
Also read: Famous Quotes
Inspirational Quotes to Help You Enjoy Life
18. "The life you have left is a gift. Cherish it. Enjoy it now, to the fullest. Do what matters, now." – Leo Babauta
19. "I enjoy life when things are happening. I don't care if it's good things or bad things. That means you're alive." – Joan Rivers
20. "Start your day with positivity and you will start to enjoy your life." – Anonymous
21. "Learn, grow and keep smiling because that is the best way to enjoy and live life." – Anonymous
22. "How much you enjoy your life is more important than how much you have in life." – Dr. T.P.Chia
23. "My mission in life is not only to enjoy life but to help others to feel the joy of life." – Debasish Mridha
24. "Enjoy every moment of life because you don't know what will happen tomorrow." – Anonymous
25. "When you start to enjoy your life you will see how amazing this world is." – Anonymous
26. "A person must never cease striving to enjoy life. It takes wit, interest, and energy to be happy." – Kilroy J. Oldster
27. "In all of living, have much fun and laughter. Life is to be enjoyed, not just endured." – Gordon B. Hinckley
28. "Do things that you like because if you are not doing what you like then you are not enjoying your life." – Anonymous
29. "I enjoy life, and I think that's important. Life is so fragile and so fleeting, and it's over in a minute, and you've just got to grab it and do everything and not worry about it." – Jerry Hall
30. "I think people should have fun. And don't get so down on yourself. Enjoy life and be the best person you can be." – Keke Palmer
Also read: Inspirational Quotes
Short Quotes to Enjoy Life
31. "Life is like a roller coaster, live it, be happy, enjoy life." – Avril Lavigne
32. "Live a simple life. Enjoy life and be happy." – Lailah Gifty Akita
33. "Life is a beautiful gift of God! Enjoy it!" – Anonymous
34. "Life is too short. Enjoy it while it is yours." – Anonymous
35. "Don't be serious, enjoy life as it comes." – Ratan Tata
36. "Enjoy life, regret nothing." – Anonymous
37. "Enjoy life despite its problems." – Ravi Ranjan Goswami
38. "You have one life. Live it! Enjoy it!" – Izey Victoria Odiase
39. "Life is too short! Don't hate it. Enjoy its every moment." – Anonymous
40. "Life is like ice cream. Enjoy it before it melts." – Anonymous
41. "To enjoy the magic of life, smile with love." – Debasish Mridha
42. "Don't rush; just relax. Enjoy the journey of life." – Debasish Mridha
43. "The point to life is not only to live it but to enjoy it." – Korey G. Miracle
Also read: Short Quotes, Quotes to Live By
Positive Quotes About Enjoying Life
44. "Live and work but do not forget to play, to have fun in life and really enjoy it." – Eileen Caddy
45. "Lighten up, just enjoy life, smile more, laugh more, and don't get so worked up about things." – Kenneth Branagh
46. "You must learn to enjoy life and have fun doing what you love." – Lailah Gifty Akita
47. "Don't wait for a vacation to enjoy life. Start to enjoy it now, today, wherever you are." – Debasish Mridha
Also read: Shine Quotes
Thought-Provoking Quotes to Help You Enjoy Life More
48. "Life is too short, you are your own eyes, open yourself, and enjoy your own life." – Anonymous
49. "Take a step back, evaluate what is important, and enjoy life." – Teri Garr
50. "It is up to you how you live your life, enjoying it or living in fear." – Anonymous
51. "If you go around being afraid, you're never going to enjoy life. You have only one chance, so you've got to have fun." – Lindsey Vonn
52. "The trick is to enjoy life. Don't wish away your days, waiting for better ones ahead." – Marjorie Pay Hinckley
53. "Enjoy the little things in life because one day you'll look back and realize they were the big things." – Kurt Vonnegut
54. "If you are staying alone you are not enjoying life, it is all about meeting new people and having fun with others." – Anonymous
55. "Life is short it will over before you remember so enjoy but don't waste your life." – Anonymous
56. "If we want to sincerely enjoy our lives, who we become along the way is far more important than what we achieve." – Richie Norton
57. "Slow down and enjoy life. It's not only the scenery you miss by going too fast―you also miss the sense of where you are going and why." – Eddie Cantor
58. "Enjoyment of life generally includes being socially connected, having fun, and feeling a sense of purpose." – Mallika Chopra
59. "Just because your life isn't like what you want it to be, doesn't mean you can't enjoy it." – Anonymous
60. "Life is to be enjoyed, it's not there for you to be sitting there feeling sorry for yourself." – Anonymous
What Are Your Motivations to Enjoy Life?
Due to our hectic schedules, we sometimes take things for granted. Aside from this, many people are preoccupied with their problems and forget to have fun. This should not happen; instead, take the time to appreciate life and everything around you.
Enjoying life can be a lofty goal, especially amid adversity. Some people get so down that they struggle to find the motivation to be happy and enjoy life. But, keep in mind that no matter how bad life gets, there will always be something to look forward to.
Allow these enjoy life quotes to make you feel more confident, motivated, and positive as you progress in life. We hope that these quotes were able to inspire you to live a fulfilled life and spread positivity to others so that they, too, can enjoy it.
Which of these enjoy life quotes inspired you to live life to the fullest? Please, let us know in the comments section below!
Read Next: