Whether you are feeling lost or fed up with your current situation, these new beginning quotes will inspire you to move forward and start anew for a better you.
Starting a new life, career, or chapter in one's life can be intimidating. Many factors may be holding you back from making a fresh start in your life. However, you should not be discouraged; instead, push forward and free yourself from the shadow of the past.
Making changes in your life and starting a new chapter can be difficult at times. It's because you don't know where or how to begin.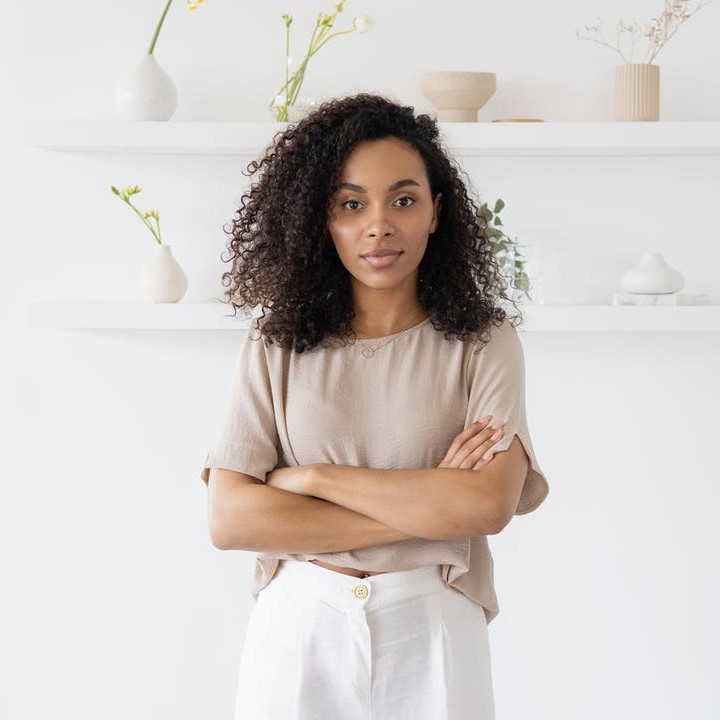 We've gathered these new beginning quotes to remind you that you can always start over and that you should never be afraid to live the life you want.
Check the complete list here.
Best New Beginning Quotes
1. "No matter how hard the past is, you can always begin again." – Buddha
2. "New beginnings are often disguised as painful endings." – Lao Tzu
3. "New beginnings are exciting! They become exciting to us because they offer the promise of hope, the anticipation of a change in our lives, and the prospect that our dreams will indeed come true!" – Squire Rushnell
4. "Sometimes painful endings bring the best new beginnings." – Shae Ross
5. "New beginnings bring new possibilities. A chance to this time get it right." – Lynn M. McHale
6. "Everything begins at the beginning, and quite often the beginning begins when you shift your mind in a new direction." – Louie Herron
7. "Nothing is predestined. The obstacles of your past can become the gateways that lead to new beginnings." – Ralph Blum
8. "There is no point dwelling on the past because each day is a new beginning." – Chunky Pandey
Famous New Beginning Quotes
9. "The beginning is the most important part of the work." – Plato
10. "Celebrate endings—for they precede new beginnings." – Jonathan Lockwood Huie
11. "Every new beginning comes from some other beginning's end." – Seneca
12. "One can begin so many things with a new person—even begin to be a better man." – George Eliot
13. "The thrill of new beginnings is immensely alluring!" – Avijeet Das
14. "Even the greatest was once a beginner. Don't be afraid to take that first step." – Muhammad Ali
15. "There will come a time when you believe everything is finished; that will be the beginning." – Louis L'Amour
16. "Every day is a new opportunity to begin again. Every day is your birthday." – Dalai Lama
17. "The magic in new beginnings is truly the most powerful of them all." – Josiyah Martin
18. "Destinations are endpoints. Journeys are learnings, paths of possibilities, blossoming—fresh beginnings." – Rasheed Ogunlaru
19. "For last year's words belong to last year's language. And next year's words await another voice. And to make an end is to make a beginning." – T.S. Eliot
20. "Each day is a new beginning, the chance to do with it, what should be done, and not to be seen as simply another day to put in the time." – Catherine Pulsifer
Also read: Famous Quotes, Positive Quotes
New Beginning Quotes to Inspire You
21. "Forgiveness says you are given another chance to make a new beginning." – Desmond Tutu
22. "Perhaps that is where our choice lies—in determining how we will meet the inevitable end of things, and how we will greet each new beginning." – Elana K. Arnold
23. "New beginnings are starting daily through every new morning opening new wonders and mercies of healings and blessings of opportunity to nurture the soul." – Rosalee Ervin
24. "Let go of yesterday. Let today be a new beginning and be the best that you can, and you'll get to where God wants you to be." – Joel Osteen
25. "New beginnings. They bring with them all sorts of expectations, emotions, and challenges. Myself, I have always cherished those times; if we allow them to, they can be opportunities for the future." – Chaker Khazaal
26. "With every roadblock, a detour is built. With every ending, a new beginning is defined. Embracing a challenge makes life interesting, but overcoming it makes life meaningful." – Matthew E. Fryer
27. "Every day is a new beginning. Treat it that way. Stay away from what might have been, and look at what can be." – Marsha Petrie Sue
28. "We are meant to keep focused for a new life, for new beginnings, for new experiences, and to use our abilities to move beyond all those things that may serve as excuses to confine us to the now." – Byron Pulsifer
29. "A new beginning is a blank canvas ready and thirsty for paint. For many though, fear and worry come along with it." – Chaker Khazaal
Also read: Inspirational Quotes
Positive New Beginning Quotes
30. "Every day is a chance to begin again. Don't focus on the failures of yesterday, start today with positive thoughts and expectations." – Catherine Pulsifer
31. "It's a wise man who understands that every day is a new beginning, because boy, how many mistakes do you make in a day? I don't know about you, but I make plenty. You can't turn the clock back, so you have to look ahead." – Mel Gibson
32. "Don't be afraid of new beginnings. Don't shy away from new people, new energy, new surroundings. Embrace new chances at happiness." – Anonymous
33. "There is always a new beginning. Doors are unlimited, always open, if one closes and that moment the other opens." – Vandana Agarwal
34. "We look at the coming of a new beginning like we look at the coming of babies we never considered aborting. Hopeful." – Darnell Lamont Walker
35. "No one can ever take your memories from you—each day is a new beginning, make good memories every day." – Catherine Pulsifer
Short New Beginning Quotes to Help You Start Afresh
36. "Every moment is a fresh beginning." – T. S. Eliot
37. "The beginning is always today." – Mary Wollstonecraft Shelley
38. "New beginnings always start in the here-and-now." – Richelle E. Goodrich
39. "The thing about new beginnings is that they require something else to end." – Blair Waldorf
Also read: Short Quotes
New Beginning Quotes That Will Make You Brave When Starting Over
40. "Let's forget the baggage of the past and make a new beginning." – Shahbaz Sharif
41. "Recreate your life, always, always. Remove the stones, plant rose bushes, and make sweets. Begin again." – Cora Coralina
42. "Failure is the opportunity to begin again more intelligently." – Henry Ford
43. "Retirement is a new beginning, your chance to reset life, expand on your interests, and find new opportunities for your best retired years." – Wendy S. Fisher
44. "Keep on beginning and failing. Each time you fail, start all over again, and you will grow stronger until you have accomplished a purpose—not the one you began with perhaps, but one you'll be glad to remember." – Anne Sullivan
45. "You may have a fresh start any moment you choose, for this thing that we call 'failure' is not the falling down, but the staying down." – Mary Pickford
46. "Hit the reset button. Whatever happened yesterday, forget about it. Get a new perspective. Today is a new day. A fresh start begins now." – Germany Kent
47. "Do not wait until the conditions are perfect to begin. Beginning makes the conditions perfect." – Alan Cohen
48. "Every day I feel is a blessing from God. And I consider it a new beginning. Yeah, everything is beautiful." – Prince
49. "You need to learn from your mistakes to start a new beginning because if you stop then you will not able to accomplish your goals in life." – Ivan Hakin
50. "Don't be afraid if things seem difficult in the beginning. That's only the initial impression. The important thing is not to retreat; you have to master yourself." – Olga Korbut
What Is Preventing You From Making a Fresh Start in Your Life?
There is no other way to advance to the next level than to begin. Stop wasting your time and energy on something or someone who isn't worth it. You must move on and let go of the extra baggage holding you back.
You may be tired of doing the same things every day, making life seem incredibly dull. If you're feeling stuck and unproductive, it might be time to make a fresh start in your life. Though it will not be easy, the end result will be worthwhile.
Remember that you only have one life, so don't waste it on something you don't want to do. You deserve a lot better, and if you're not getting anywhere, you should think about starting over. So, feel free to reread the quotes in this list if you need something that will drive you to make significant changes in your life!
Which of these new beginning quotes inspired you to start afresh? Please, let us know in the comments.
Read Next: