Allow these Velma quotes to teach you about mystery, fun, and adventure!
Velma Dinkley is a fictional character from the Scooby-Doo television series. Her typical outfit consists of an orange turtleneck sweater and a red pleated skirt. Though many think of her just as a simple nerd, Velma is a brilliant young woman with a keen interest in the sciences.
Because of that, it's no surprise that she's usually the first to solve the mysteries she encounters with her friends. So, if you want to learn more about her, read the following quotes.
Buckle up and get ready to join the Scooby-Doo gang's next adventure!
And don't miss out these Scooby-Doo quotes.
Best Velma Quotes
1. "Mystery is my mistress. I must heed her sweet call."
2. "We discovered the mastermind is Scrappy, who sadly was taken by evil."
3. "But don't worry, I got a hot idea!"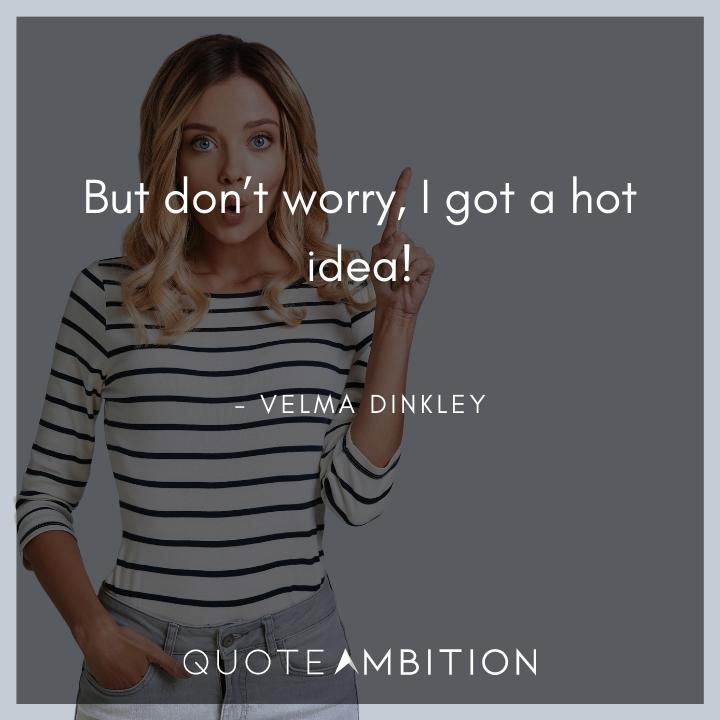 4. "That's the chance I'll have to take."
5. "There's a very logical explanation for all this."
6. "Kinda makes you nostalgic for the homicidal creatures, doesn't it?"
Funny Velma Quotes
7. "Oh please. You get kidnapped so much you should come with your own ransom note."
8. "He dumped me for a dog. A dog! And then he was all like 'I want you, Velma,' so I sent him back to his dog! So yeah, there were a few trust issues."
9. "Everything makes you hungry."
10. "Scooby-Doo! Your name means Scooby-Poop!"
11. "I know you. All you care about are swimsuit models."
Velma Quotes That Highlight Her Problem-Solving Abilities
12. "If this place isn't the definition of a ghost town—where is everybody?"
13. "Then let's find it so you'll know which way to run."
14. "Oh I don't know—maybe he's actually here to try and solve some crimes."
15. "I'm gonna solve this one first."
16. Velma Dinkley: "It's very simple. When the barometric pressure dropped and the warm offshore air came in contact with an inland cold front we ran into some unnavigable nucleation."
Fred Jones: "You're right, Velma. Whatever you said."
Velma Dinkley: "I said we're lost in the fog."
More Velma Dinkley Quotes for Scooby-Doo Fans
17. "And sometimes I have a chick mustache. Is there a point to this?"
18. "And he wasn't even a puppy. He had a gland disorder."
19. "That's one fish story no one will believe."
20. "You know what, Shaggy? You've really put it into perspective for me."
Do You Aspire to Be as Intelligent as Velma?
Having a friend like Velma is one of the best gifts anyone can receive. She is a one-of-a-kind witty lady who will surely help you solve problems and mysteries with her intellectual and wise abilities.
In Scooby-Doo, the team relies on her to assist them in their various adventures. She's perceptive and observant and makes sure that her friends go about things safely. There's no doubt that Velma is a strong woman and a great leader capable of breaking down barriers! 
We hope that this collection was able to inspire you to learn and discover more about everything, just like Velma. Remember that in life, it's good to be constantly curious! If you don't explore, try, and discover, you'll never know anything, and your world won't evolve into something better.
Read Next: