Celebrate the arrival of your little man through these amazing baby boy quotes!
Having a son and raising him as a good and strong man can make our hearts full and swell with pride. They are mamas' boys and the mini versions of dads and granddads. 
Taking care of our newborn baby boy is a unique and fulfilling experience that will stick with us forever. By teaching him about life, we can protect him from the world as he grows up.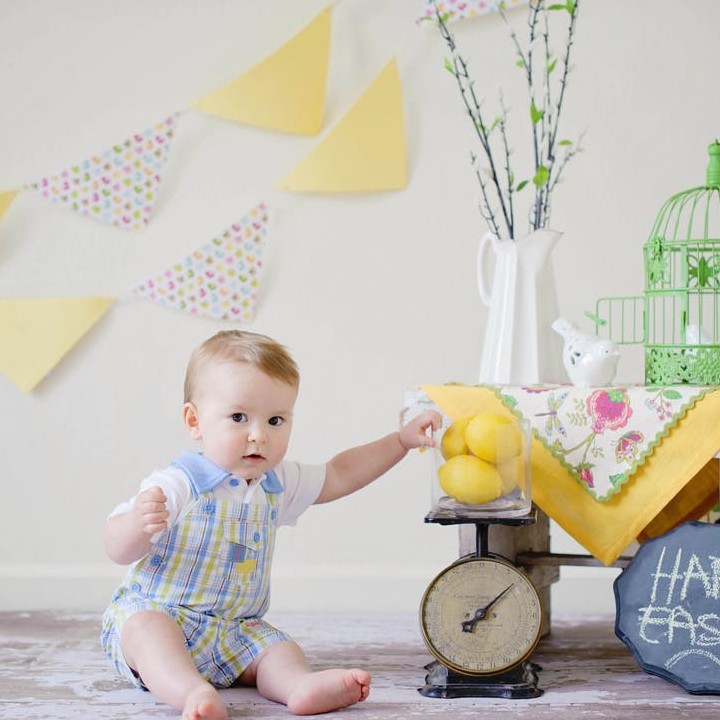 Moreover, we can't turn back time, so treasure his little moments and celebrate a new life by reading the complete list below.
Let's get started.
And don't forget to check out these baby quotes and baby girl quotes.
Best Baby Boy Quotes
1. "No joy on earth brings greater pleasure than a little boy to love and treasure." – Anonymous
2. "A baby boy has a special way of bringing out the man in his father and the little boy in his grandfather." – Tanya Masse
3. "A baby boy arrives, and just like that, everything changes. The world gets bigger, hearts grow fuller, and life means more because he's in it." – Anonymous
4. "If I have a monument in this world, it is my son." – Maya Angelou
5. "Son, you'll outgrow my lap but never my heart." – Anonymous
6. "Baby boys have a pocket full of mischief and a saddle always overflowing with joy and excitement." – Jyoti Ara
7. "There has never been, nor there will ever be, anything quite special as the love between a mother and her baby son." – Anonymous
8. "A baby boy always is that anchor of your life, even through rough tides of life." – Anonymous
9. "Because I loved him so, and am in the mode of loving him, and that love must take the form of fussing and worry and doing." – George Saunders
10. "A baby boy will make love stronger, the days shorter, the nights longer, savings smaller, and a home happier." – Anonymous
11. "A baby boy is a lifetime of wonder, hopes, and possibilities." – Anonymous
12. "A small son can charm himself into, and out of, most things." – Jenny de Vries
13. "Sons are born to make their fathers better men." – Mekael Shane
14. "The excitement on the face of your baby boy is certainly the most exhilarating part of parenthood." – Anonymous
15. "Sometimes when I need a miracle, I look into my son's eyes and realize I have already created one." – Anonymous
Also read: Baby Smile Quotes, Rainbow Baby Quotes
Sweet Baby Boy Quotes
16. "His little hands stole my heart, and his little feet ran away with it." – Anonymous
17. "A little miracle sent from above, a baby boy to cuddle and love." – Anonymous
18. "A baby boy may leave smudges in the house and also on your heart." – Anonymous
19. "His laughter sparkled like a splash of water in sunlight." – Joseph Lelyveld
20. "Little boys are like snowflakes. There are no two alike." – Anonymous
Also read: Boy Mom Quotes, Proud Mom Quotes
Cute Quotes About Baby Boys
21. "There is an enduring tenderness in the love of a mother to a son that transcends all other affections of the heart." – Washington Irving
22. "Hold him a little longer. Rock him a little more. Read him another story. You've already read him four. Let him sleep on your shoulder. Rejoice in his happy smile. He is only a little boy for such a little while." – Anonymous
23. "Little hands and little feet, little toothless grins so sweet, little eyes that shine so bright, little arms to hug you tight, everything's little except your joy when you have a new baby boy." – Anonymous
24. "A baby boy is every beautiful word that you can possibly think of." – Anonymous
25. "You'll be his first kiss, his first love, his first friend, you are his momma, and he is your whole world. He is your little boy." – Anonymous
26. "Heaven on earth is looking at my little boy. The minute he was born, I knew if I never did anything other than being a mom, I'd be fine." – Jenny McCarthy
27. "Your son will hold your hand for a little while but your heart for a lifetime." – Anonymous
28. "Such a big miracle in such a little boy." – Anonymous
29. "And suddenly, he was my everything." – Anonymous
30. "Here comes a brand new little boy to fill our hearts and lives with joy!" – Anonymous
Also read: New Mom Quotes, New Parents Quotes
Quotes All Moms Can Tell Their Baby Boys
31. "My sweet baby boy, when I look at you, I am constantly reminded of how much love there is in my life." – Anonymous
32. "I will be his biggest fan. I will be his protector. I will always defend him. I will be his teacher. I will be his friend. I will always be proud of him. I will always love him unconditionally because forever and always, he is my son." – Anonymous
33. "To be a mother of a son is one of the most important things you can do to change the world. Raise them to respect women, raise them to stand up for others, raise them to be kind." – Shannon L. Alder
34. "My sweet baby boy, you are more than we ever expected and better than we ever imagined." – Anonymous
35. "Twinkle, twinkle little star, I hope you always know my sweet little boy just how loved you really are!" – Anonymous
Mom and Baby Boy Quotes to Show Their Bond
36. "The most important mark I will leave on this world is my son." – Sarah Shahi
37. "There is this little boy who stole my heart. He calls me mom." – Anonymous
38. "Sons are the anchors of a mother's life." – Sophocles
39. "You are loved for the boy you are, the man you will become, and the son you will always be." – Anonymous
40. "I might not be able to give my little baby boy everything he wants in life, but what I can give him is my unconditional love, plenty of hugs and kisses, and a happy home." – Anonymous
Quotes About Your Baby Boy
41. "The day my baby boy came into my life, I knew what my purpose was—to love and protect him with everything I have." – Anonymous
42. "Sons may grow into men and grow out of their toys, but in the hearts of their mothers, they are still their little boys." – Anonymous
43. "I asked God for a life full of love and happiness. He sent me this beautiful baby boy." – Anonymous
44. "So much joy in this little boy." – Anonymous
45. "My sweet baby boy, our life together has just begun, and I can't wait to see all the amazing things that await us." – Anonymous
Baby Boy Quotes That Are Full of Love
46. "And she loved a little boy very, very much, even more than she loved herself." – Shel Silverstein
47. "The very first moment I beheld him, my heart was irrevocably gone." – Jane Austen
48. "A smile from my baby boy makes it all worth it." – Anonymous
49. "If my baby boy grows up knowing just one thing, I hope that he knows just how loved he really is." – Anonymous
50. "From the very first moment I held him, I knew I was going to love him forever." – Anonymous
Great Quotes to Read When You're Having a Baby Boy
51. "A little baby boy will fill your hearts with love and joy." – Anonymous
52. "Mother is her son's first god. She must teach him the most important lesson of all—how to love." – T. F. Hodge 
53. "Have a little faith in your sons. This journey will be the making of them." – C.J. Milbrandt
54. "Little boys should never be sent to bed. They always wake up a day older." – Peter Pan
55. "A man loves his sweetheart the most, his wife the best, but his mother the longest." – Irish Proverb
56. "Between the innocence of babyhood and the dignity of manhood, we find a delightful creature of a boy." – Anonymous
57. "A boy is truth with dirt on its face, beauty with a cut on its finger, wisdom with bubble gum in its hair, and the hope of the future with a frog in its pocket." – Anonymous
58. "When he finally was placed into my arms, I looked into his precious eyes and felt an overwhelming, unconditional love. I never felt so complete and empowered in my life." – Gisele Bündchen
59. "God created boys full of spirit and fun to explore and conquer, to romp and run." – Anonymous
60. "It makes me smile knowing that my sweet baby boy is half me and half the person I love." – Anonymous
Quotes That Will Highlight How a Son Will Always Be Mama's Baby Boy
61. "For this little boy, we have prayed." – Anonymous
62. "I'll love you forever. I'll like you always. As long as I am living, my baby boy, you'll be." – Anonymous
63. "Along came this precious little boy, and no day was ever ordinary again." – Anonymous
64. "Happiness is holding your baby boy in your arms for the very first time." – Anonymous
65. "No one prepared me for just how much love I would have for my baby boy." – Anonymous
66. "A boy is a magical creature. You can lock him out of your workshop, but you can't lock him out of your heart." – Alan Beck
67. "What are little boys made of? Frogs and snails, and puppy dog tails, that's what little boys are made of." – Robert Southey
68. "The spirit is there in every boy. It has to be discovered and brought to light." – Robert Baden-Powell
69. "My baby boy, there is no greater honor than getting to be your mama." – Anonymous
70. "Nobody else like him. He's unique, this one. How fortunate we are that he is our son." – Anonymous
Did These Quotes Inspire You to Face Everything Bravely if It's for Your Baby Boy?
Watching our boys grow up into men will make us feel proud, and at the same time, sad. Parenting is hard, and we might even wish for them to grow up as soon as possible. 
But once they become independent, we will surely miss the moments when they were still little. They will not be the same naive and young boys, and they will grow up to be strong men. Some day, we will be the ones who lean on them.
So, stay strong and show how much you love him while he is with you. We hope that this collection was able to help you appreciate and care for your son more than ever. 
Which baby boy quote is your favorite? Do you have more quotes that you would like to share? Comment your thoughts in the section below!