We've rounded up the top 60 Harry Styles quotes that will show you that he's not just a good singer, but a good role model for a lot of people too.
As an artist, Harry Styles is known for his vocal prowess, confidence on stage, and his charming personality.
However, this global superstar is more than just that.
This collection showcases all of the life lessons and nuggets of wisdom we can all learn from his inspiring and carefree personality.
Continue to the full collection below.
And don't miss out these One Direction quotes.
Best Harry Styles Quotes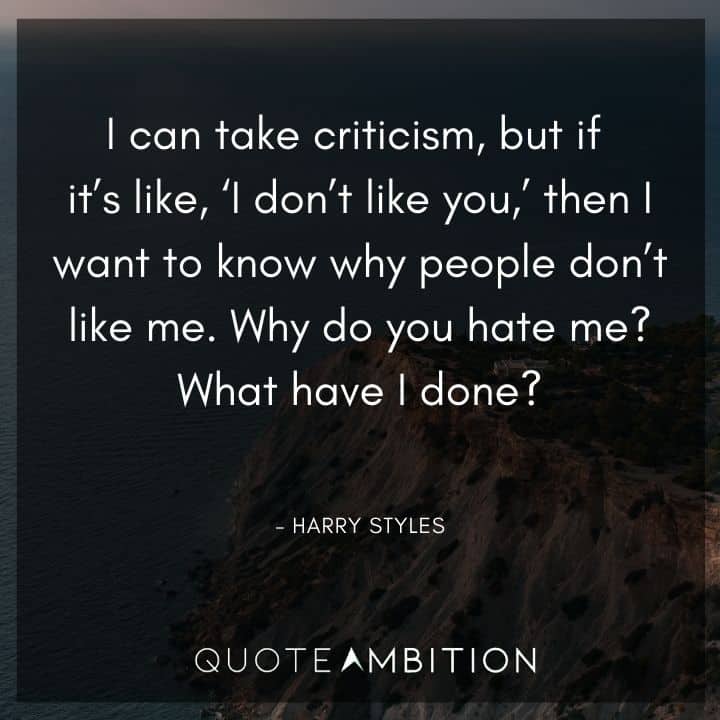 1. "I can take criticism, but if it's like, 'I don't like you,' then I want to know why people don't like me. Why do you hate me? What have I done?"
2. "I think you should not be scared of embarrassing yourself. I think it builds character."
3. "Everyone should love themselves and shouldn't strive for perfection."
4. "Written in these walls are the stories that I can't explain."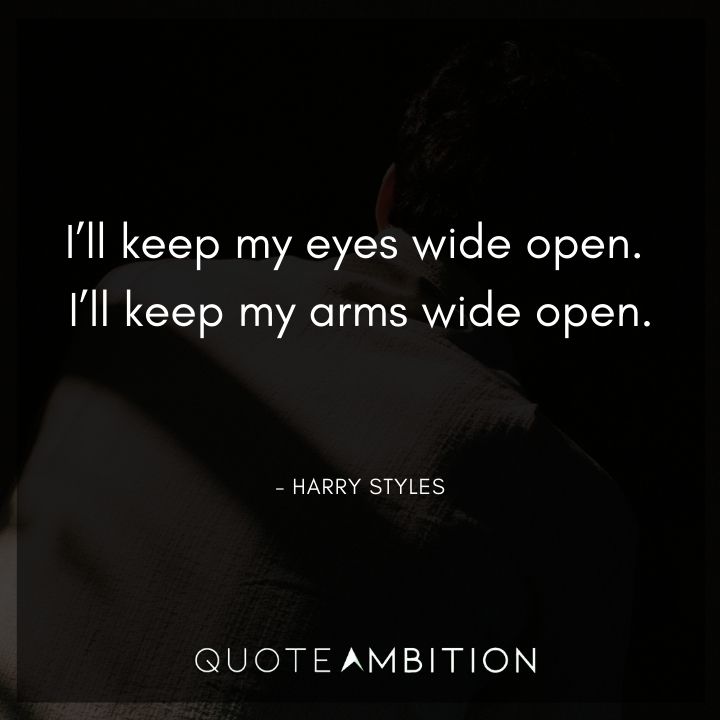 5. "I'll keep my eyes wide open. I'll keep my arms wide open."
6. "You're always going to write and draw inspiration from things that you're feeling—things that you've felt. It's kind of impossible not to unless you're writing a song and there's an exact scenario that you're trying to write a song for."
7. "Swallow your fears, wipe off your tears, let go of your darkest years. Chin up. Smile. Walk away."
8. "I've always wanted to be one of those people who didn't really care much about what people thought about them, but I don't think I am."
9. "I'd like to take care of someone but at the same time, I like girls who are independent."
Harry Styles Quotes on Kindness, Compassion, and Love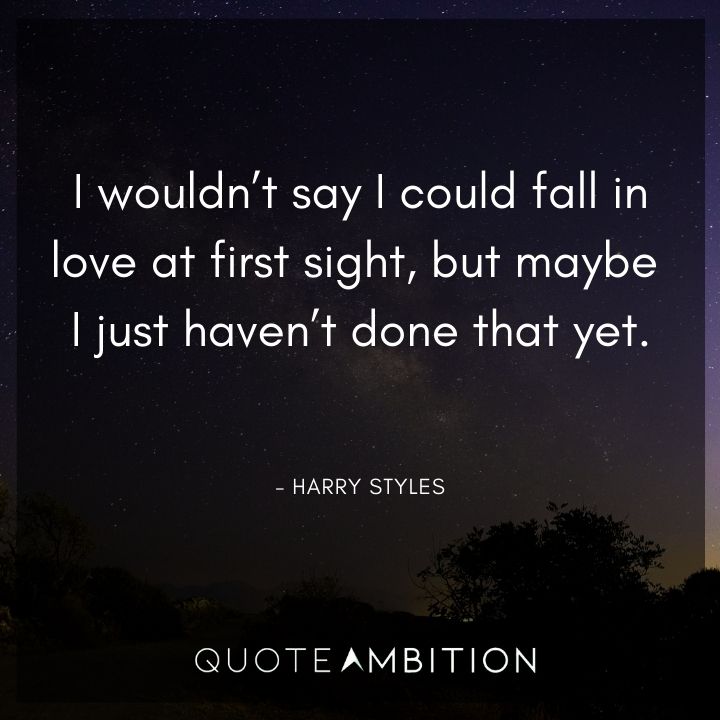 10. "I wouldn't say I could fall in love at first sight, but maybe I just haven't done that yet."
11. "If one heart fits another like a puzzle piece, maybe you could be the missing half of me."
12. "A lot of the time, the way it's portrayed is that I only see women in a sexual way. But I grew up with just my mum and sister, so I respect women a lot."
13. "I like things that involve skill and I love anything that's a bit of a challenge."
14. "A real girl isn't perfect, and a perfect girl isn't real."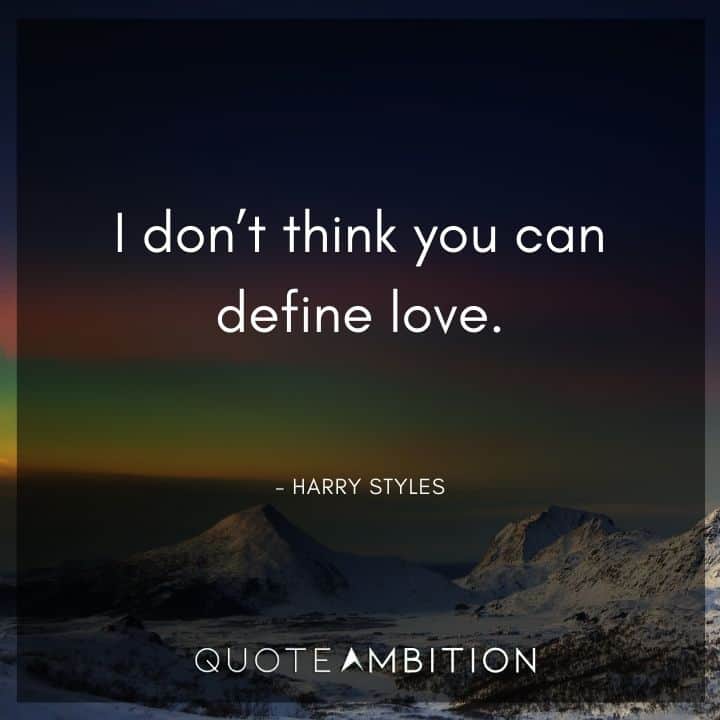 15. "I don't think you can define love."
16. "I'm quite old-fashioned. I like going out to dinner. You have the chance to talk to somebody and get to know them better."
17. "If you're going to get in trouble for hitting someone, might as well hit them hard."
18. "Let us die young or let us live forever. We don't have the power, but we never say never. Sooner or later we will all be gone, why don't you stay young?"
19. "I don't mind getting a black eye or broken arm for a girl, as long as she's there to kiss it after."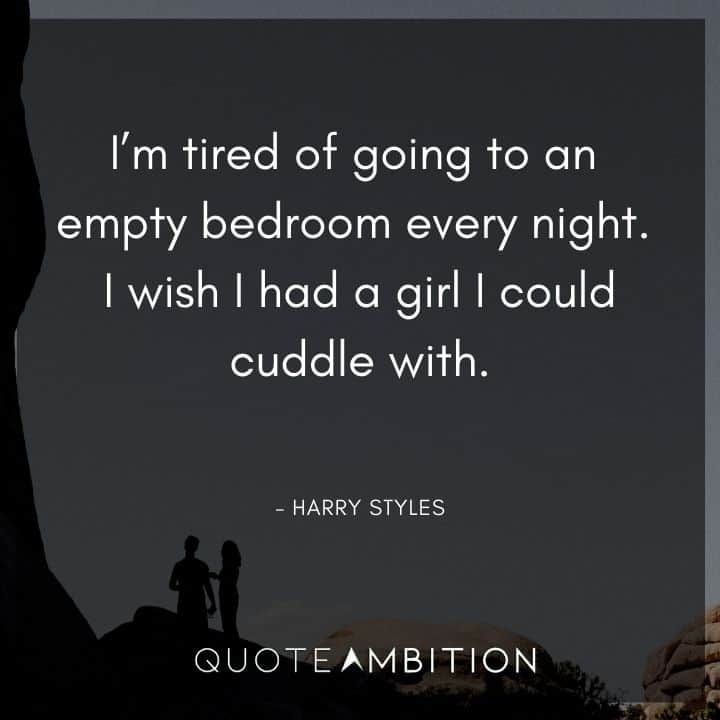 20. "I'm tired of going to an empty bedroom every night. I wish I had a girl I could cuddle with."
21. "Be a lover. Give love. Choose love. Love everyone, always."
22. "I can see how you could get dragged into the bad stuff, but I've got good friends around me, good family. I think I've got my head screwed on."
23. "I want a girl who respects herself. It means her standards are high and if I fit them, then I'd be honored. If she's easy, then what does that say about me?"
24. "I don't want to be one of those people that complain about the rumors. I never like it when a celebrity goes on Twitter and says, 'This isn't true!' It is what it is, I tend not to do that. The only time it gets really annoying is if you get into a relationship, and you get into a place where you really like someone, and then things are being written in the papers that affect them and how they see you. Then it can get annoying."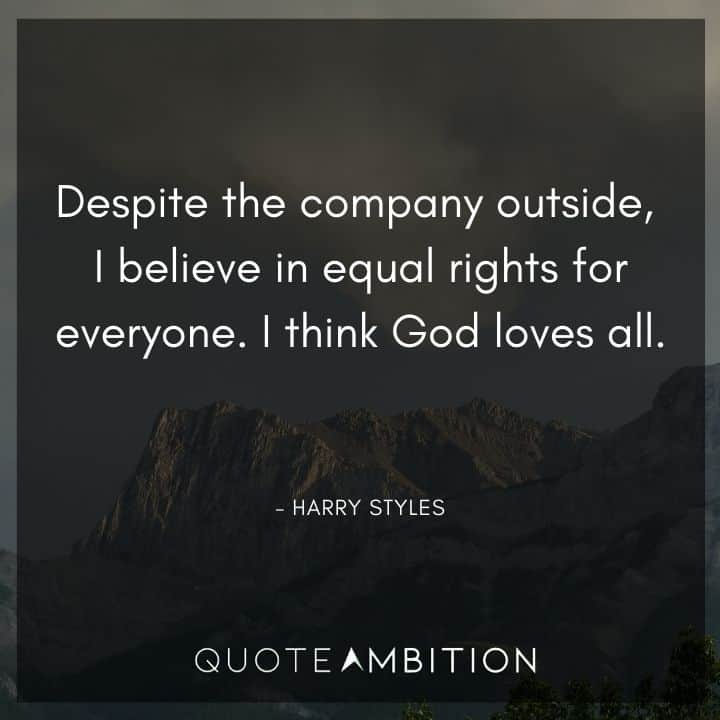 25. "Despite the company outside, I believe in equal rights for everyone. I think God loves all."
26. "Don't you call him what you used to call me."
27. "Don't choose the one who is beautiful to the world. But rather, choose the one who makes your world beautiful."
28. "People often ask me, 'Why don't you have a girlfriend?' Then I smile and say, 'I have thousands. Some just haven't met me yet.'"
29. "My eyes want you more than a melody."
Harry Styles Quotes on Life and Humor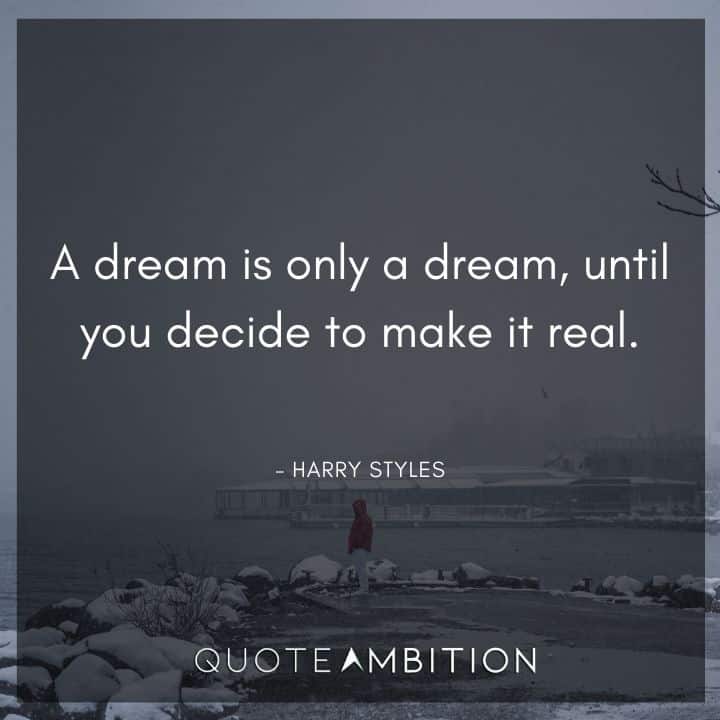 30. "A dream is only a dream, until you decide to make it real."
31. "You have to take me for me. I am who I am."
32. "We have a choice—to live or to exist.
33. "Breathe me in, breathe me out."
34. "Driving me crazy, but I'm into it."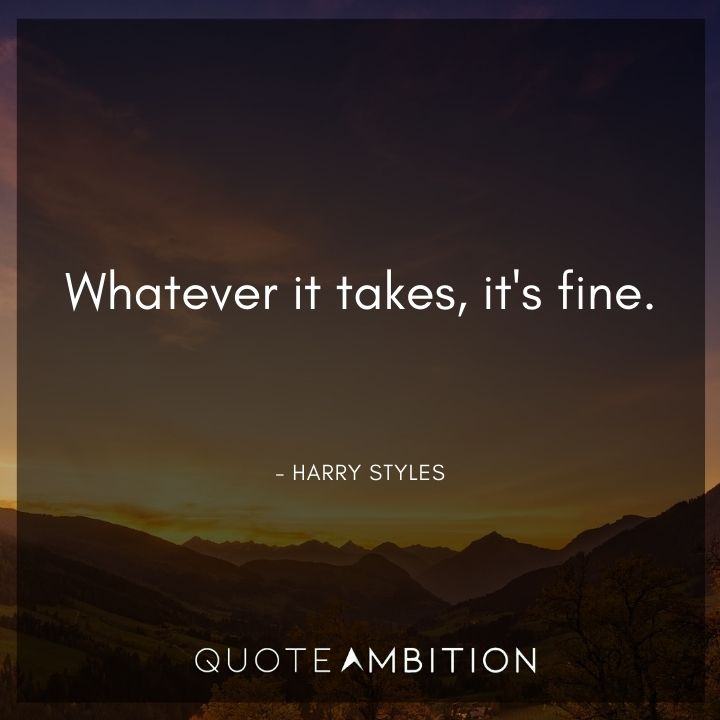 35. "Whatever it takes, it's fine."
36. "What if I'm someone you won't talk about?"
37. "It only takes a second to call a girl fat, and she'll take a lifetime trying to starve herself. Think before you act."
38. "If you believe in something, then you shouldn't give up on it."
39. "You've got my devotion, but man, I can hate you sometimes."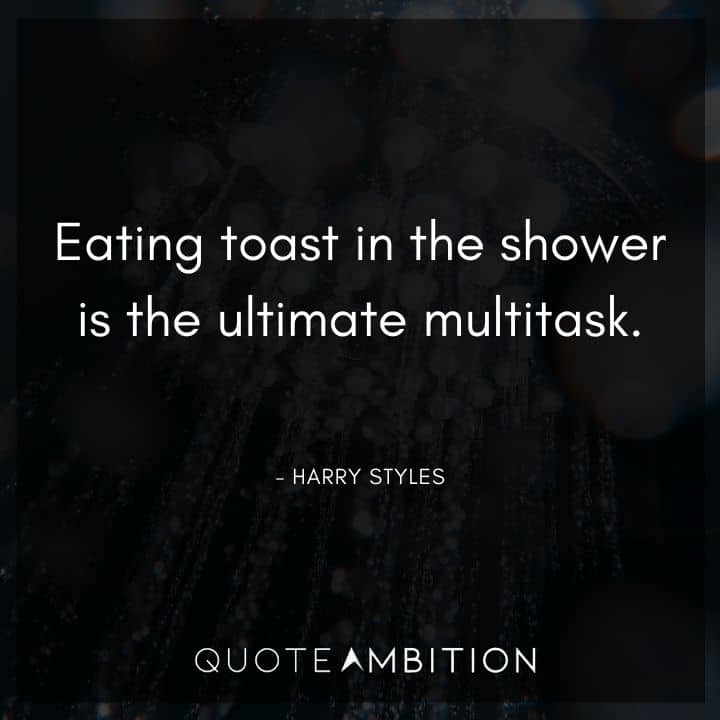 40. "Eating toast in the shower is the ultimate multitask."
41. "That's the amazing thing about music—there's a song for every emotion. Can you imagine a world with no music? It would suck."
42. "Age is just a number, maturity is a choice."
43. "Never make eye contact with anyone while eating a banana."
44. "I find ambition really attractive too—if someone's good at something they love doing. I want someone who is driven."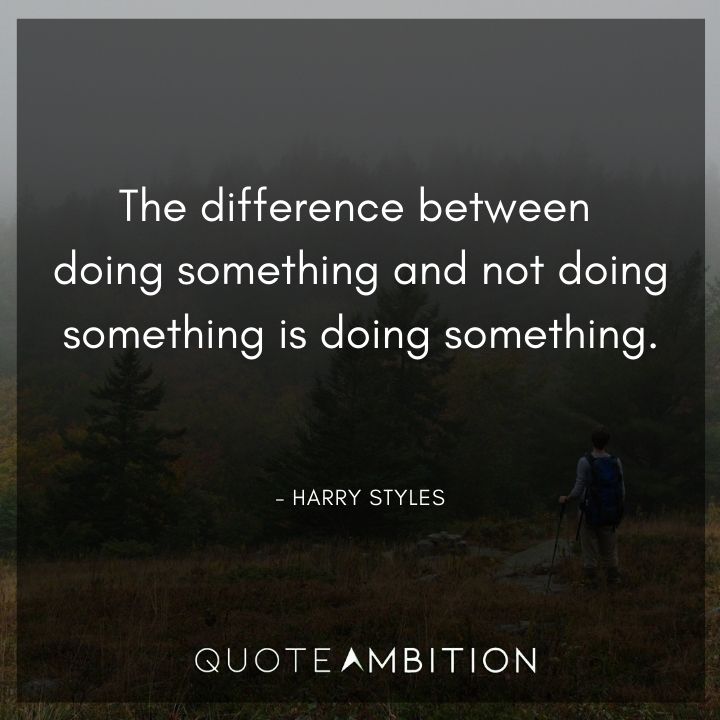 45. "The difference between doing something and not doing something is doing something."
46. "Simple, yet effective!"
47. "A short skirt and lots of makeup won't impress me."
48. "I meditate and pray before going onstage—it helps me focus."
49. "I can make your girlfriend scream louder than you ever could just by pressing her follow button."
Harry Styles Quotes on Identity and Passion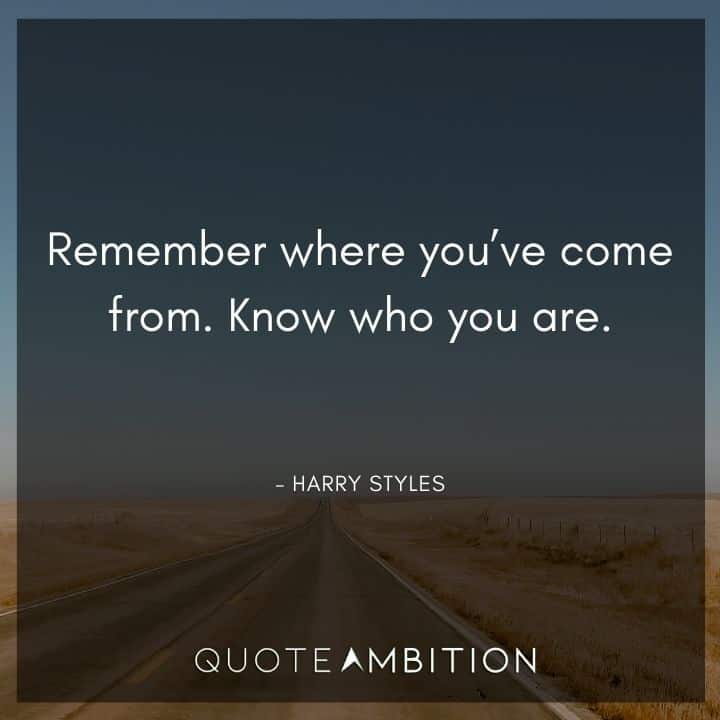 50. "Remember where you've come from. Know who you are."
51. "I hate the word 'famous' because it has no substance."
52. "I won't give up till we surrender!"
53. "I think you have to be cool to be a good flirt, and I don't think I'm very cool."
54. "I don't think I've found anything that feels as good as performing. It'd be fun to try and find it.''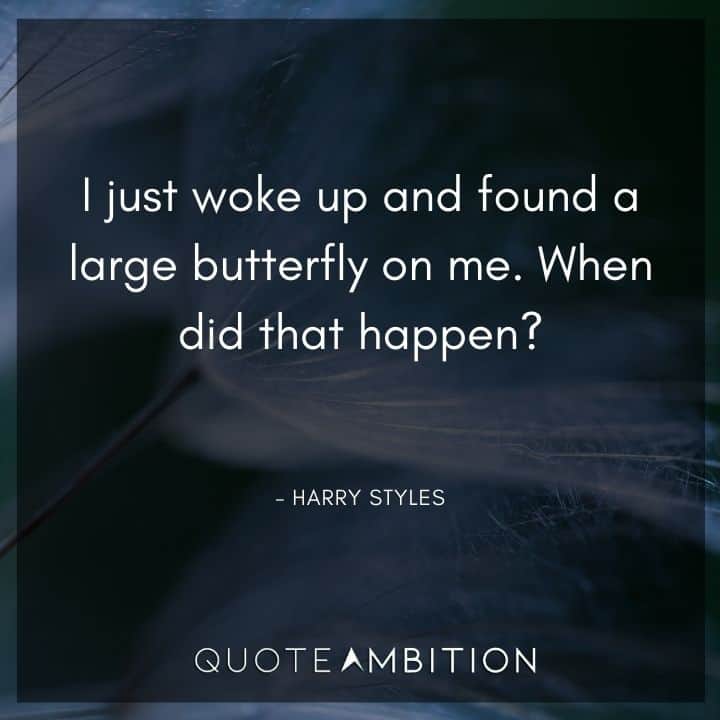 55. "I just woke up and found a large butterfly on me. When did that happen?"
56. "Bisexual? Me? I don't think so. I'm pretty sure I'm not."
57. "I heard some stuff recently from Julian Casablancas, and his solo stuff is amazing. If I could write with anyone, it would be him."
58. "I don't want to be viewed as a womanizer or whatever. I don't like going crazy. I like having fun, but it's nice to wake up in your own bed, isn't it?"
59. "You can't bribe the door on your way to the sky."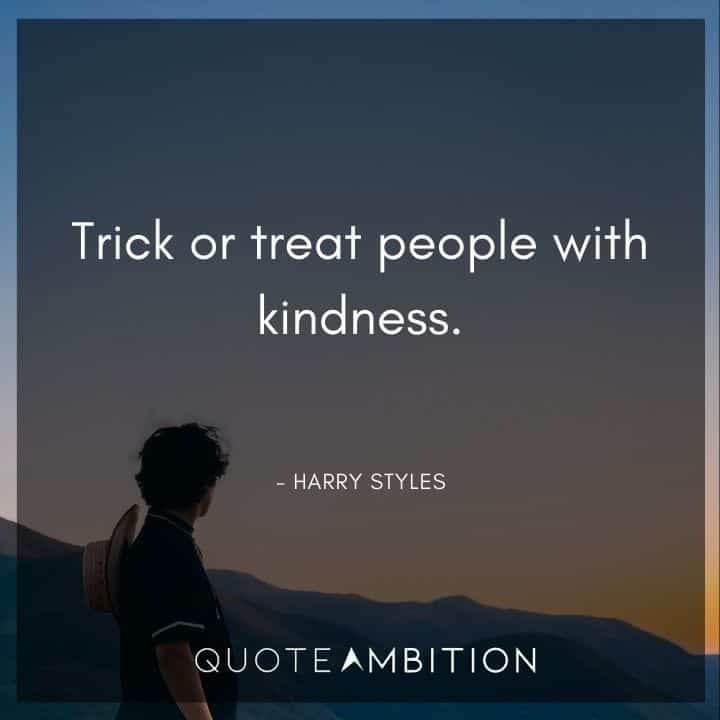 60. "Trick or treat people with kindness."
Were These Harry Styles Quotes Able to Inspire You to Challenge the Norms?
Ever since his debut as a member of One Direction, he showed us that there's no one way route to success, and that winning isn't only the answer. One Direction didn't win the top prize in the X Factor, and the group disbanded as well. However, he pushed on to pursue his passions and eventually released his first solo single in 2017. He was a man of many talents, and aside from being a singer, he's an amazing songwriter too.
But most of all, it's his mindset and personality that inspired millions of people across the globe. He always preached positivity, respect, and going beyond the norms. Above all, he believed in kindness—in both his personal life and toward the community. And being a person with millions of fans and followers all over the world, we're lucky that we have someone to look up to with these kinds of values in mind.
Were you a fan of One Direction too? What do you think of Harry Styles and his solo career? Are there any lessons you picked up from this collection today? We're excited to hear about your thoughts, so don't forget to leave a comment down below!
Read Next: