Let these positive quotes offer you the inspiration you need to keep working for your dreams!
No matter how many challenges we face, a positive attitude is one of the keys to success in life.
But still, there will be dark times where we will get discouraged and frustrated; these moments will set us back. Thus, we must remind ourselves of our motivations.
If you need some inspiration to keep going, then add this to your must-read list now!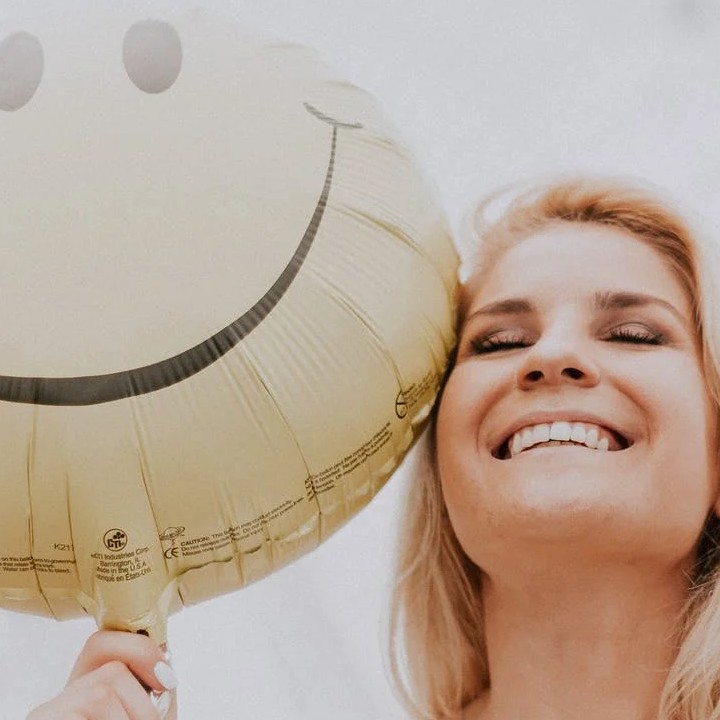 We're optimistic that our collection below will give you the positivity you need to conquer your battles.
Let's get started.
And make sure to read these encouraging quotes.
Best Positive Quotes
1. "Train your mind to see the good in every situation." – Anonymous
2. "You're off to great places. Today is your day. Your mountain is waiting, so get on your way." – Dr. Seuss
3. "Positive anything is better than negative nothing." – Elbert Hubbard
4. The happiness of your life depends upon the quality of your thoughts." – Marcus Aurelius
5. Believe you can, and you're halfway there." – Theodore Roosevelt
6. "No matter what you're going through, there's a light at the end of the tunnel, and it may seem hard to get to it, but you can do it and just keep working towards it, and you'll find the positive side of things." – Demi Lovato
7. "Keep your face always toward the sunshine, and shadows will fall behind you." – Walt Whitman
8. "You're braver than you believe and stronger than you seem and smarter than you think." – A.A. Milne
9. One small positive thought can change your whole day." – Zig Ziglar
10. "Positive thinking will let you do everything better than negative thinking will." – Zig Ziglar
11. "Perpetual optimism is a force multiplier." – Colin Powell
12. "I can't change the direction of the wind, but I can adjust my sails to always reach my destination." – Jimmy Dean
13. Once you replace negative thoughts with positive ones, you'll start having positive results." – Willie Nelson
14. "If you are positive, you'll see opportunities instead of obstacles." – Widad Akrawi
15. "The bad news is time flies. The good news is you're the pilot." – Michael Altshuler
Inspirational Quotes to Help You Stay Positive
16. "Accentuate the positive, eliminate the negative, latch onto the affirmative." – Bing Crosby
17. "Say something positive, and you'll see something positive." – Jim Thompson
18. "All you need is the plan, the road map, and the courage to press on to your destination." – Earl Nightingale
19. "Inspiration comes from within yourself. One has to be positive. When you're positive, good things happen." – Deep Roy
20. "Just for the record, darling, not all positive change feels positive in the beginning." – S.C. Lourie
21. Only in the darkness can you see the stars." – Martin Luther King Jr.
22. "Choose to be optimistic. It feels better." – Dalai Lama
23. "Never bend your head. Always hold it high. Look the world straight in the eye." – Helen Keller
24. "Positive thoughts lead to positive results." – Maria V. Snyder
25. "I don't harp on the negative because if you do, then there's no progression. There's no forward movement. You got to always look on the bright side of things, and we are in control. Like, you have control over the choices you make." – Taraji P. Henson
26. "Problems fade away when you start facing them with positivity in your soul." – Anonymous
27. "Always think positive, as negative thoughts make you think the things that are never going to happen." – Anonymous
28. "Some people look for a beautiful place. Others make a place beautiful." – Inayat Khan
29. "Today's accomplishments were yesterday's impossibilities." – Robert Schuller
30. "A positive attitude is something everyone can work on, and everyone can learn how to employ it." – Joan Lunden
Also read: Inspirational Quotes, Famous Quotes
Motivational and Positive Quotes
31. "Positivity always wins. Always." – Gary Vaynerchuk
32. "There is always light. If only we're brave enough to see it. If only we're brave enough to be it." – Amanda Gorman
33. The moment where you doubt you can fly, you cease forever being able to do it." – Peter Pan
34. "Extraordinary things are always hiding in places people never think to look." – Jodi Picoult
35. "I've missed more than 9,000 shots in my career. I've lost almost 300 games. Twenty-six times, I've been trusted to take the game-winning shot and missed. I've failed over and over and over again in my life. And that is why I succeed." – Michael Jordan
36. "Dwell on the beauty of life. Watch the stars, and see yourself running with them." – Marcus Aurelius
37. "You cannot control what happens to you, but you can control the way you think about all the events. You always have a choice. You can choose to face them with a positive mental attitude." – Roy T. Bennett
38. "Shoot for the moon. Even if you miss, you'll land among the stars." – Norman Vincent Peale
39. All our dreams can come true if we have the courage to pursue them." – Walt Disney
40. Virtually, nothing is impossible in this world if you just put your mind to it and maintain a positive attitude." – Lou Holtz
41. "We don't have to see the whole road ahead of us to assure that we're going in the right direction. We take it in stride by staying positive, having faith, and maintaining that vision of happiness." – Jason Micheal Ratliff
42. "If you want to get positive results you have to refuse to think negative thoughts by substituting them with constructive ones. When you develop a positive attitude toward life, your life will start having a positive result." – Roy T. Bennett
43. "If you have a positive attitude and constantly strive to give your best effort, eventually, you will overcome your immediate problems and find you are ready for greater challenges." – Pat Riley
44. "Each day provides its own gifts." – Marcus Aurelius
45. "You can, you should, and if you're brave enough to start, you will." – Stephen King
Positive Quotes to Help You Be More Optimistic in Life
46. "Keep your thoughts positive because your thoughts become your words. Keep your words positive because your words become your behavior. Keep your behavior positive because your behavior becomes your habits. Keep your habits positive because your habits become your values. Keep your values positive because your values become your destiny." – Mahatma Gandhi
47. "That is one good thing about this world. There are always sure to be more springs." – Lucy Maud Montgomery
48. "A positive attitude can really make dreams come true. It did for me." – David Bailey
49. I've always believed that you can think positive just as well as you can think negative." – James Baldwin
50. "Go as far as you can see. When you get there, you'll be able to see further." – Thomas Carlyle
51. "In every day, there are 1,440 minutes. That means we have 1,440 daily opportunities to make a positive impact." – Les Brown
52. "You're going to go through tough times. That's life. But I say, 'Nothing happens to you. It happens for you.' See the positive in negative events." – Joel Osteen
53. "Turn every life situation into a positive one." – Rhonda Byrne
54. "You cannot have a positive life and a negative mind." – Joyce Meyer
55. With the new day comes new strength and new thoughts." – Eleanor Roosevelt
56. "Be thankful for everything that happens in your life. It's all an experience." – Roy T. Bennett
57. "But I have found that in the simple act of living with hope, and in the daily effort to have a positive impact in the world, the days I do have are made all the more meaningful and precious. And for that, I am grateful." – Elizabeth Edwards
58. "When you are joyful, when you say yes to life and have fun and project positivity all around you, you become a sun in the center of every constellation, and people want to be near you." – Shannon Alder
59. "Don't focus on negative things. Focus on the positive, and you will flourish." – Alek Wek
60. "Start each day with a positive thought and a grateful heart." – Roy T. Bennett
Also read: Contentment Quotes
Did These Quotes Motivate You to Stay Positive?
Looking at life and its challenges in a positive light is a sure way to lead you toward success. Remember that no matter how hard life gets, we can enhance our performance and manage our stress through hope and optimism.
Our dreams will be hard to reach, so it will be inevitable to make mistakes. But, we shouldn't let these obstacles get to our heads too much. Keep in mind that failure and mistakes are chances of improving and making ourselves better.
Moreover, staying positive will make us feel happy and fulfilled, which will help us complete our goals. So, if you need some words to energize you daily, feel free to reread our collection.
Read Next: