Let these positive quotes offer you the inspiration you need to keep working for your dreams!
No matter how many challenges we face, a positive attitude is one of the keys to success in life.
But still, there will be dark times where we will get discouraged and frustrated; these moments will set us back. Thus, we must remind ourselves of our motivations.
If you need some inspiration to keep going, then add this to your must-read list now!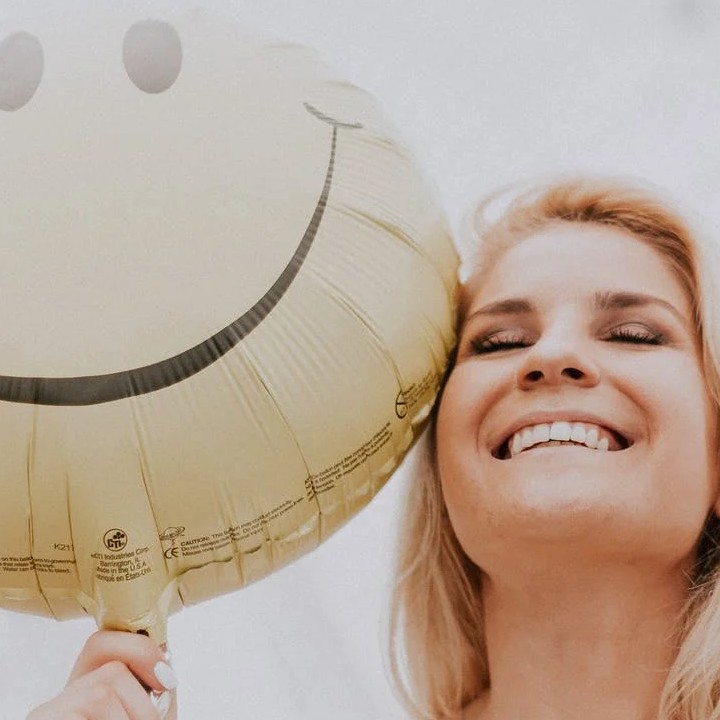 We're optimistic that our collection below will give you the positivity you need to conquer your battles.
Let's get started.
And make sure to read these love quotes and encouraging quotes.
Best Positive Quotes
1. "Train your mind to see the good in every situation." – Anonymous
2. "You're off to great places. Today is your day. Your mountain is waiting, so get on your way." – Dr. Seuss
3. "Positive anything is better than negative nothing." – Elbert Hubbard
4. "The happiness of your life depends upon the quality of your thoughts." – Marcus Aurelius
5. "Believe you can, and you're halfway there." – Theodore Roosevelt
6. "No matter what you're going through, there's a light at the end of the tunnel, and it may seem hard to get to it, but you can do it and just keep working towards it, and you'll find the positive side of things." – Demi Lovato
7. "Keep your face always toward the sunshine, and shadows will fall behind you." – Walt Whitman
8. "You're braver than you believe and stronger than you seem and smarter than you think." – A.A. Milne
9. "One small positive thought can change your whole day." – Zig Ziglar
10. "Positive thinking will let you do everything better than negative thinking will." – Zig Ziglar
11. "Perpetual optimism is a force multiplier." – Colin Powell
12. "Stay positive. Better days are on their way." – Anonymous
13. "Once you replace negative thoughts with positive ones, you'll start having positive results." – Willie Nelson
14. "If you are positive, you'll see opportunities instead of obstacles." – Widad Akrawi
15. "The bad news is time flies. The good news is you're the pilot." – Michael Altshuler
Inspirational Quotes to Help You Stay Positive
16. "Accentuate the positive, eliminate the negative, latch onto the affirmative." – Bing Crosby
17. "Say something positive, and you'll see something positive." – Jim Thompson
18. "It's almost always possible to be honest and positive." – Naval Ravikant
19. "Inspiration comes from within yourself. One has to be positive. When you're positive, good things happen." – Deep Roy
20. "Just for the record, darling, not all positive change feels positive in the beginning." – S.C. Lourie
21. "A positive mindset brings positive things." – Philipp Reiter
22. "Choose to be optimistic. It feels better." – Dalai Lama
23. "Never bend your head. Always hold it high. Look the world straight in the eye." – Helen Keller
24. "Positive thoughts lead to positive results." – Maria V. Snyder
25. "I don't harp on the negative because if you do, then there's no progression. There's no forward movement. You got to always look on the bright side of things, and we are in control. Like, you have control over the choices you make." – Taraji P. Henson
26. "Problems fade away when you start facing them with positivity in your soul." – Anonymous
27. "Always think positive, as negative thoughts make you think the things that are never going to happen." – Anonymous
28. "Some people look for a beautiful place. Others make a place beautiful." – Inayat Khan
29. "Today's accomplishments were yesterday's impossibilities." – Robert Schuller
30. "A positive attitude is something everyone can work on, and everyone can learn how to employ it." – Joan Lunden
Also read: Inspirational Quotes, Famous Quotes
Motivational and Positive Quotes
31. "Positivity always wins. Always." – Gary Vaynerchuk
32. "There is always light. If only we're brave enough to see it. If only we're brave enough to be it." – Amanda Gorman
33. "The moment where you doubt you can fly, you cease forever being able to do it." – Peter Pan
34. "Extraordinary things are always hiding in places people never think to look." – Jodi Picoult
35. "I've missed more than 9,000 shots in my career. I've lost almost 300 games. Twenty-six times, I've been trusted to take the game-winning shot and missed. I've failed over and over and over again in my life. And that is why I succeed." – Michael Jordan
36. "Dwell on the beauty of life. Watch the stars, and see yourself running with them." – Marcus Aurelius
37. "You cannot control what happens to you, but you can control the way you think about all the events. You always have a choice. You can choose to face them with a positive mental attitude." – Roy T. Bennett
38. "Shoot for the moon. Even if you miss, you'll land among the stars." – Norman Vincent Peale
39. "All our dreams can come true if we have the courage to pursue them." – Walt Disney
40. "Virtually, nothing is impossible in this world if you just put your mind to it and maintain a positive attitude." – Lou Holtz
41. "We don't have to see the whole road ahead of us to assure that we're going in the right direction. We take it in stride by staying positive, having faith, and maintaining that vision of happiness." – Jason Micheal Ratliff
42. "If you want to get positive results you have to refuse to think negative thoughts by substituting them with constructive ones. When you develop a positive attitude toward life, your life will start having a positive result." – Roy T. Bennett
43. "If you have a positive attitude and constantly strive to give your best effort, eventually, you will overcome your immediate problems and find you are ready for greater challenges." – Pat Riley
44. "It's a wonderful thing to be optimistic. It keeps you healthy, and it keeps you resilient." – Daniel Kahneman
45. "You can, you should, and if you're brave enough to start, you will." – Stephen King
Also read: Motivational Quotes, Relationship Quotes
Positive Quotes to Help You Be More Optimistic in Life
46. "Keep your thoughts positive because your thoughts become your words. Keep your words positive because your words become your behavior. Keep your behavior positive because your behavior becomes your habits. Keep your habits positive because your habits become your values. Keep your values positive because your values become your destiny." – Mahatma Gandhi
47. "That is one good thing about this world. There are always sure to be more springs." – Lucy Maud Montgomery
48. "A positive attitude can really make dreams come true. It did for me." – David Bailey
49. "I've always believed that you can think positive just as well as you can think negative." – James Baldwin
50. "Go as far as you can see. When you get there, you'll be able to see further." – Thomas Carlyle
51. "I'm a very positive thinker, and I think that is what helps me the most in difficult moments." – Roger Federer
52. "You're going to go through tough times. That's life. But I say, 'Nothing happens to you. It happens for you.' See the positive in negative events." – Joel Osteen
53. "Turn every life situation into a positive one." – Rhonda Byrne
54. "You cannot have a positive life and a negative mind." – Joyce Meyer
55. "With the new day comes new strength and new thoughts." – Eleanor Roosevelt
56. "Be thankful for everything that happens in your life. It's all an experience." – Roy T. Bennett
57. "But I have found that in the simple act of living with hope, and in the daily effort to have a positive impact in the world, the days I do have are made all the more meaningful and precious. And for that, I am grateful." – Elizabeth Edwards
58. "When you are joyful, when you say yes to life and have fun and project positivity all around you, you become a sun in the center of every constellation, and people want to be near you." – Shannon Alder
59. "Don't focus on negative things. Focus on the positive, and you will flourish." – Alek Wek
60. "Start each day with a positive thought and a grateful heart." – Roy T. Bennett
Also read: Life Quotes, Peace Quotes
Positive Quotes About Change
61. "In every day, there are 1,440 minutes. That means we have 1,440 daily opportunities to make a positive impact." – Les Brown
62. "I can't change the direction of the wind, but I can adjust my sails to always reach my destination." – Jimmy Dean
63. "The power for creating a better future is contained in the present moment. You create a good future by creating a good present." – Eckhart Tolle
64. "Be the change that you wish to see in the world." – Mahatma Gandhi
Short Positive Quotes That Will Make Your Day Brighter
65. "Surround yourself with beauty and positivity." – Debasish Mridha
66. "Stay strong, stay positive, and never give up." – Roy T. Bennett
67. "Anything is possible with sunshine and a little pink." – Lilly Pulitzer
68. "There isn't anything that I cannot be or do or have." – Abraham Hicks
69. "You are joy, looking for a way to express." – Esther Hicks
70. "In life, there is always something to feel wonderful about." – Debasish Mridha
71. "Only in the darkness can you see the stars." – Martin Luther King Jr.
72. "Stop overthinking, it leads to negativity, just think positive and be positive." – Anonymous
73. "Whoever is happy will make others happy too." – Anne Frank
74. "Be happy for this moment. This moment is your life." – Omar Khayyam
75. "More smiling, less worrying. More compassion, less judgment. More blessed, less stressed. More love, less hate." – Roy T. Bennett
76. "Just keep pushing forward. Find a positive in anything and just fight for it." – Baker Mayfield
77. "Life changes very quickly, in a very positive way, if you let it." – Lindsey Vonn
78. "Positivity is to find goodness even in bad condition." – Anonymous
Also read: Smile Quotes
Bite-Sized Positive Quotes That Will Power You up With Happy Thoughts
79. "Keep looking up. That's the secret of life." – Charlie Brown
80. "There are far, far better things ahead than anything we leave behind." – Clive Staples Lewis
81. "An attitude of positive expectation is the mark of the superior personality." – Brian Tracy
82. "Believe deep down in your heart that you're destined to do great things." – Joe Paterno
83. "We are all in the gutter, but some of us are looking at the stars." – Oscar Wilde
84. "I think positive emotion trumps negative emotion every time." – Leonardo DiCaprio
85. "Positive thinking must be followed by positive doing." – John C. Maxwell
86. "Pessimism leads to weakness, optimism to power." – William James
87. "A problem is a chance for you to do your best." – Duke Ellington
88. "First say to yourself what you would be, and then do what you have to do." – Epictetus
89. "Being positive is a sign of intelligence." – Maxime Lagacé
90. "I have not failed. I've just found 10,000 ways that won't work." – Thomas Edison
91. "The first step is you have to say that you can." – Will Smith
92. "You will have no regrets with a positive mind." – Anonymous
93. "The secret behind any achievement is positivity." – Anonymous
Also read: Short Quotes, Sad Quotes
Quotes to Achieve a Positive Mindset
94. "Be the light in the dark. Be the calm in the storm and be at peace while at war." – Mike Dolan
95. "The way I see it, if you want the rainbow, you gotta put up with the rain." – Dolly Parton
96. "You don't always need a plan. Sometimes, you just need to breathe, trust, let go and see what happens." – Mandy Hale
97. "It is never too late to be what you might have been." – George Eliot
98. "Great things happen to those who don't stop believing, trying, learning, and being grateful." – Roy T. Bennett
99. "My friends, love is better than anger. Hope is better than fear. Optimism is better than despair. So let us be loving, hopeful, and optimistic. And we'll change the world." – Jack Layton
100. "A positive attitude causes a chain of reaction of positive thoughts, events, and outcomes. It is a catalyst and it sparks extraordinary results." – Wade Boggs
101. "If I cannot do great things, I can do small things in a great way." – Martin Luther King Jr.
102. "Most of the important things in the world have been accomplished by people who have kept on trying when there seemed to be no hope at all." – Dale Carnegie
103. "Negative results are just what I want. They're just as valuable to me as positive results. I can never find the thing that does the job best until I find the ones that don't." – Thomas Edison
104. "You must not under any pretense allow your mind to dwell on any thought that is not positive, constructive, optimistic, kind." – Emmet Fox
Also read: Attitude Quotes
Insightful Quotes on Staying Positive 
105. "Staying positive does not mean everything will turn out okay. Rather, it means you will be okay no matter how things turn out." – Anonymous
106. "It makes a big difference in your life when you stay positive." – Ellen DeGeneres
107. "If you can stay positive in a negative situation, you win." – Anonymous
108. "Whatever is worrying you right now, forget about it. Take a deep breath, stay positive, and know things will get better." – Anonymous
109. "Optimism is a happiness magnet. If you stay positive, good things and good people will be drawn to you." – Mary Lou Retton
110. "Staying positive doesn't mean you have to be happy all the time. It means that even on the hard days, you know better ones are coming." – Anonymous
111. "Stay positive. Stay hopeful." – Joel Osteen
112. "Stay positive and happy. Work hard and don't give up. Be open to criticism and keep learning. Surround yourself with happy, warm, and genuine people." – Tena Desae
Quotes That Will Charge Your Soul With Positive Energy 
113. "With positive mental attitude, failure is a learning experience, a rung on the ladder, a plateau at which to get your thoughts in order and prepare to try again." – W. Clement Stone
114. "If you focus narrowly on the problem as you see it, you might well lose hope, but if you look at it from a wider perspective, it's easier to be more positive." – Dalai Lama
115. "I believe in karma, and I believe if you put out positive vibes to everybody, that's all you're going to get back." – Kesha
116. "I truly believe in positive synergy, that your positive mindset gives you a more hopeful outlook, and belief that you can do something great means you will do something great." – Russell Wilson
117. "Take your victories, whatever they may be, cherish them, use them, but don't settle for them." – Mia Hamm
118. "Hope is the most exciting thing there is in life." – Mandy Moore
119. "Few things in the world are more powerful than a positive push—a smile, a world of optimism and hope, a 'You can do it!' when things are tough." – Richard M. DeVos
120. "There is a sense that things, if you keep positive and optimistic about what can be done, do work out." – Hillary Clinton
121. "I avoid looking forward or backward, and try to keep looking upward." – Charlotte Brontë
122. "Positive feelings come from being honest about yourself and accepting your personality, and physical characteristics, warts and all, and, from belonging to a family that accepts you without question." – Willard Scott
123. "I think anything is possible if you have the mindset and the will and desire to do it and put the time in." – Roger Clemens
124. "Let your unique awesomeness and positive energy inspire confidence in others." – Anonymous
125. "There are two ways of spreading light: to be the candle or the mirror that reflects it." – Edith Wharton
126. "If you want light to come into your life, you need to stand where it is shining." – Guy Finley
127. "It's most important that you surround yourself with positivity always, and have it in your mind at all times." – Tyler Perry
Positive Thinking Quotes for Everyone Who Needs a Boost
128. "People deal too much with the negative, with what is wrong. Why not try and see positive things, to just touch those things and make them bloom?" – Thich Nhat Hanh
129. "Cultivate an optimistic mind, use your imagination, always consider alternatives, and dare to believe that you can make possible what others think is impossible." – Rodolfo Costa
130. "Miracles happen to those who believe in them." – Bernard Berenson
131. "I'm taking all the negatives in my life, and turning them into a positive." – Pitbull
132. "A positive atmosphere nurtures a positive attitude, which is required to take positive action." – Richard M. DeVos
133. "The best is yet to be." – Robert Browning
134. "In order to carry a positive action, we must develop here a positive vision." – Dalai Lama
135. "Setting goals is the first step in turning the invisible into the visible." – Tony Robbins
136. "It is a supplement, not a substitute for your action plan. Your positive action combined with positive thinking results in success." – Shiv Khera
137. "Believe that life is worth living and your belief will help create the fact." – William James
138. "Always turn a negative situation into a positive situation." – Michael Jordan
139. "You need to be able to manage stress because hard times will come, and a positive outlook is what gets you through." – Marie Osmond
140. "You have to train your brain to be positive just like you work out your body." – Shawn Achor
141. "Be positive. Be true. Be kind." – Roy T. Bennett
Deep and Positive Quotes That Will Encourage You to Get Through Tough Times
142. "When the sun is shining, I can do anything. No mountain is too high, no trouble too difficult to overcome." – Wilma Rudolph
143. "The most positive men are the most credulous." – Alexander Pope
144. "We may not have hit the peak yet, but we are on the journey up." – Brian Nhira
145. "You can have it all. Just not all at once." – Oprah Winfrey
146. "I dwell in possibility." – Emily Dickinson
147. "The only place where your dreams become impossible is in your own thinking." – Robert Schuller
148. "In the end, everything will be okay. If it's not okay, it's not yet the end." – Fernando Sabino
149. "Once you choose hope, anything's possible." – Christopher Reeve
150. "If you see the world and yourself through a lens smudged by negativity, then you'll find much misery. If you look outwards and inwards through lens brightened by positivity, you'll find much to be happy and appreciative about." – Henrik Edberg
151. "The most important thing is to look ahead. The past is your anchor." – Maxime Lagacé
152. "It takes but one positive thought when given a chance to survive and thrive to overpower an entire army of negative thoughts." – Robert Schuller
153. "You've done it before and you can do it now. See the positive possibilities. Redirect the substantial energy of your frustration and turn it into positive, effective, unstoppable determination." – Ralph Marston
Positive Quotes to Energize You for Work
154. "Discipline your mind to see the good in every situation and look on the best side of every event." – Roy T. Bennett
155. "Even if I don't reach all my goals, I've gone higher than I would have if I hadn't set any." – Danielle Fotopoulos
156. "Nobody can go back and start a new beginning, but anyone can start today and make a new ending." – Maria Robinson
157. "All dreams are within reach. All you have to do is keep moving towards them." – Viola Davis
158. "Some men see things as they are and say why. I dream things that never were and say why not." – George Bernard Shaw
159. "When you have a dream, you've got to grab it and never let go." – Carol Burnett
160. "For every reason it's not possible, there are hundreds of people who have faced the same circumstances and succeeded." – Jack Canfield
161. "Just don't give up trying to do what you really want to do. Where there is love and inspiration, I don't think you can go wrong." – Ella Fitzgerald
Positive Quotes That Will Reduce Your Stress
162. "Write it on your heart that every day is the best day in the year." – Ralph Waldo Emerson
163. "Every day may not be good, but there's something good in every day." – Alice Morse Earle
164. "Instead of complaining or arguing, be positive and put out the message you want out there." – Dan Go
165. "Live life to the fullest and focus on the positive." – Matt Cameron
166. "When you are enthusiastic about what you do, you feel this positive energy. It's very simple." – Paulo Coelho
167. "What is the difference between an obstacle and an opportunity? Our attitude toward it. Every opportunity has a difficult, and every difficulty has an opportunity." – J. Sidlow Baxter
168. "The more you praise and celebrate your life, the more there is in life to celebrate." – Oprah Winfrey
169. "Wherever you go, no matter what the weather, always bring your own sunshine." – Anthony J. D'Angelo
170. "Positive thinking is more than just a tagline. It changes the way we behave. And I firmly believe that when I am positive, it not only makes me better, but it also makes those around me better." – Harvey Mackay
171. "The more you feed your mind with positive thoughts, the more you can attract great things into your life." – Roy T. Bennett
172. "Keep a smile on your face. Keep a spring in your step." – Joel Osteen
173. "The positive thinker sees the invisible, feels the intangible, and achieves the impossible." – Winston Churchill
Positive Quotes That Will Convince You to Choose Happiness
174. "Happiness is a butterfly, which when pursued, is always just beyond your grasp, but which, if you will sit down quietly, may alight upon you." – Nathaniel Hawthorne
175. "Be so happy that, when other people look at you, they become happy too." – Anonymous
176. "Happiness often sneaks in through a door you didn't know you left open." – John Barrymore
177. "Thousands of candles can be lighted from a single candle, and the life of the candle will not be shortened. Happiness never decreases by being shared." – Buddha
178. "You are the one that possesses the keys to your being. You carry the passport to your own happiness." – Diane von Furstenberg
179. "Happiness is not by chance, but by choice." – Jim Rohn
180. "Stay close to anything that makes you glad you are alive." – Hafez
181. "Folks are usually about as happy as they make up their minds to be." – Abraham Lincoln
182. "I've got nothing to do today but smile." – Simon & Garfunkel
Quotes About Surrounding Yourself With Positive People
183. "Associate yourself with people who think positively. You cannot surround yourself with negative people and expect positive outcomes." – Roy T. Bennett
184. "Letting go of toxic thoughts and people who bring a lot of negativity to your life are major steps towards being happy." – Neeraj Singhvinew
185. "Winning is fun, but those moments that you can touch someone's life in a very positive way are better." – Tim Howard 
186. "I surround myself with positive, productive people of goodwill and decency." – Ted Nugent
187. "I believe that you should gravitate to people who are doing productive and positive things with their lives." – Nadia Comaneci
188. "Distance yourself from negative people who try to lower your motivation and decrease your ambition. Create space for positive people to come into your life." – Roy T. Bennett
189. "A lot of times, people look at the negative side of what they feel they can't do. I always look on the positive side of what I can do." – Chuck Norris
190. "The less you respond to negative people, the more positive your life will become." – Paulo Coelho
191. "Surround yourself with positive people who believe in your dreams, encourage your ideas, support your ambitions, and bring out the best in you." – Roy Bennett 
Positive Quotes That Are Full of Meaning
192. "When we are open to new possibilities, we find them. Be open and skeptical of everything." – Todd Kashdan
193. "If the good is sown, the good is collected. When positive things are made, that returns well." – Yannick Noah
194. "Light tomorrow with today!" – Elizabeth Barrett Browning
195. "We can complain because rose bushes have thorns, or rejoice because thorns have roses." – Jean-Baptiste Alphonse Karr
196. "Don't forget to tell yourself positive things daily! You must love yourself internally to grow externally." – Hannah Bronfman
More Positive Quotes
197. "When you wake up every day, you have two choices. You can either be positive or negative, an optimist or a pessimist. I choose to be an optimist. It's all a matter of perspective." – Harvey Mackay
198. "Be fanatically positive and militantly optimistic. If something is not your liking, change your liking." – Rick Steves
199. "Say and do something positive that will help the situation. It doesn't take any brains to complain." – Robert A. Cook
200. "A strong, positive self-image is the best possible preparation for success." – Joyce Brothers
Did These Quotes Motivate You to Stay Positive?
Looking at life and its challenges in a positive light is a sure way to lead you toward success. Remember that no matter how hard life gets, we can enhance our performance and manage our stress through hope and optimism.
Our dreams will be hard to reach, so it will be inevitable to make mistakes. But, we shouldn't let these obstacles get to our heads too much. Keep in mind that failure and mistakes are chances of improving and making ourselves better.
Moreover, staying positive will make us feel happy and fulfilled, which will help us complete our goals. So, if you need some words to energize you daily, feel free to reread our collection.
Did you enjoy these positive quotes? Which is your favorite positive quote from the collection? Comment down below and share your thoughts with us!