Whether you're feeling down or just want to start your day off on a positive note, these happiness quotes won't let you down!
People claim that happiness is a choice and that our choice is always influenced by the factors that affect our happiness.
This is why happiness is inherent and not something that can be forced on others. Yes, we can influence others' emotions, but it is entirely up to them how they want to react.
The desire to be happy must come from within, and life is too short to be unhappy.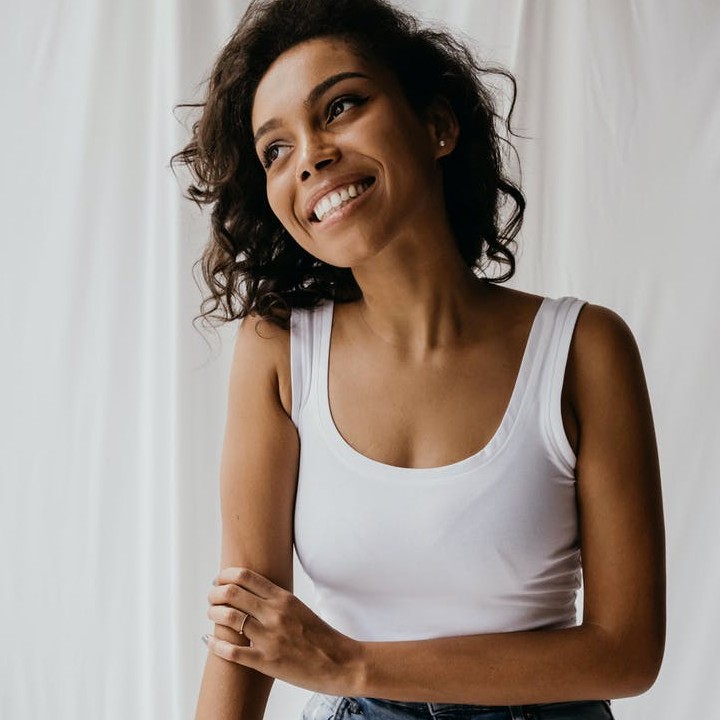 So, if you're looking for a great way to lift your spirits and inspire others to live life to the fullest, check out the full list of happiness quotes below.
Begin reading here.
And don't forget to check out these dream quotes.
Best Happiness Quotes
1. "Happiness is a state of mind. It's just according to the way you look at things." – Walt Disney
2. "I have chosen to be happy because it's good for my health." – Voltaire
3. "Happiness is when what you think, what you say, and what you do are in harmony." – Mahatma Gandhi
4. "Happiness is a journey, not a destination." – Buddha
5. "There is no path to happiness; happiness is the path." – Buddha
6. "Happiness depends upon ourselves." – Aristotle
7. "If you want to live a happy life, tie it to a goal, not to people or things." – Albert Einstein
8. "There is only one way to happiness and that is to cease worrying about things which are beyond the power of our will." – Epictetus
9. "The purpose of our lives is to be happy." – Dalai Lama
10. "Happiness is not a goal—it's a byproduct of a life well-lived." – Eleanor Roosevelt
11. "The thing everyone should realize is that the key to happiness is being happy by yourself and for yourself." – Ellen DeGeneres
12. "Do not set aside your happiness. Do not wait to be happy in the future. The best time to be happy is always now." – Roy T. Bennett
13. "Happiness is not a matter of intensity but of balance, order, rhythm, and harmony." – Thomas Merton
14. "Happiness is not having what you want. It is appreciating what you have." – Anonymous
15. "Happiness is not the absence of problems, it's the ability to deal with them." – Steve Maraboli
Positive Happiness Quotes to Help You Get Through the Day
16. "No medicine cures what happiness cannot." – Gabriel García Márquez
17. "Be happy for this moment. This moment is your life." – Omar Khayyam
18. "It's never too late—never too late to start over, never too late to be happy." – Jane Fonda
19. "Think of all the beauty still left around you and be happy." – Anne Frank
20. "If you find serenity and happiness, some may be jealous. Be happy anyway." – Mother Teresa
Also read: Positive Quotes, Optimism Quotes
Motivational Quotes About Happiness
21. "If you want to be happy, do not dwell in the past, do not worry about the future, focus on living fully in the present." – Roy T. Bennett
22. "Don't wait around for other people to be happy for you. Any happiness you get you've got to make yourself." – Alice Walker
23. "We can't control the world. We can only barely control our own reactions to it. Happiness is largely a choice, not a right or entitlement." – David C. Hill
24. "Every day is a new day, and you'll never be able to find happiness if you don't move on." – Carrie Underwood
25. "Action may not always bring happiness, but there is no happiness without action." – William James
26. "Happiness is not something readymade. It comes from your own actions." – Dalai Lama
27. "The happiness of your life depends upon the quality of your thoughts: therefore, guard accordingly, and take care that you entertain no notions unsuitable to virtue and reasonable nature." – Marcus Aurelius
Happiness Quotes That Will Change Your Worldview
28. "The art of being happy lies in the power of extracting happiness from common things." – Henry Ward Beecher
29. "Happiness is letting go of what you think your life is supposed to look like." – Anonymous
30. "The present moment is filled with joy and happiness. If you are attentive, you will see it." – Thich Nhat Hanh
31. "Happiness doesn't depend on any external conditions, it is governed by our mental attitude." – Dale Carnegie
32. "Happiness is the feeling that power increases—that resistance is being overcome." – Friedrich Nietzsche
33. "Happiness is dependent on self-discipline. We are the biggest obstacles to our own happiness. It is much easier to do battle with society and with others than to fight our own nature." – Dennis Prager
34. "You cannot protect yourself from sadness without protecting yourself from happiness." – Jonathan Safran Foer
35. "I have learned to seek my happiness by limiting my desires, rather than in attempting to satisfy them." – John Stuart Mill
36. "The secret of happiness, you see, is not found in seeking more, but in developing the capacity to enjoy less." – Socrates
37. "In order to have great happiness you have to have great pain and unhappiness—otherwise how would you know when you're happy?" – Leslie Caron
38. "Happiness is like a butterfly; the more you chase it, the more it will elude you, but if you turn your attention to other things, it will come and sit softly on your shoulder." – Henry David Thoreau
39. "Happiness cannot be traveled to, owned, earned, worn or consumed. Happiness is the spiritual experience of living every minute with love, grace, and gratitude." – Denis Waitley
40. "I am determined to be cheerful and happy in whatever situation I may find myself. For I have learned that the greater part of our misery or unhappiness is determined not by our circumstance but by our disposition." – Martha Washington
Also read: Respect Quotes
Happiness Quotes for a Fulfilling and Joyful Life
41. "If you can do what you do best and be happy, you're further along in life than most people." – Leonardo DiCaprio
42. "Be healthy and take care of yourself, but be happy with the beautiful things that make you, you." – Beyoncé
43. "The only thing that will make you happy is being happy with who you are." – Goldie Hawn
44. "It is not how much we have, but how much we enjoy that makes happiness." – Charles Spurgeons
45. "Be happy with what you have and are, be generous with both, and you won't have to hunt for happiness." – William E. Gladstone
46. "Doing what you like is freedom. Liking what you do is happiness." – Frank Tyger
Also read: True Happiness Quotes
Meaningful Happiness Quotes to Make Others Feel Better
47. "The most worthwhile thing is to try to put happiness into the lives of others." – Robert Baden-Powell
48. "Happiness is a byproduct of an effort to make someone else happy." – Gretta Brooker Palmer
49. "Happiness lies in the joy of achievement and the thrill of creative effort." – Franklin D. Roosevelt
50. "It's enough to indulge and to be selfish but true happiness is really when you start giving back." – Adrian Grenier
51. "Remember that the happiest people are not those getting more, but those giving more." – H. Jackson Brown, Jr.
Short Happiness Quotes
52. "Don't worry. Be happy." – Bobby McFerrin
53. "If you want to be happy, be." – Leo Tolstoy
54. "Happiness is a warm puppy." – Charles M. Schulz
55. "Sanity and happiness are an impossible combination." – Mark Twain
56. "Being happy never goes out of style." – Lilly Pulitzer
57. "Happiness is the best makeup." – Drew Barrymore
58. "Happiness comes in waves. It'll find you again." – Anonymous
59. "Happiness is where we find it, but very rarely where we seek it." – J. Petit Senn
Also read: Short Quotes
Happiness Quotes to Help You Spread Love Around the World
60. "There is only one happiness in this life, to love and be loved." – George Sand
61. "Spread love everywhere you go. Let no one ever come without leaving happier." – Mother Teresa
62. "Let us be grateful to the people who make us happy; they are the charming gardeners who make our souls blossom." – Marcel Proust
63. "If you want others to be happy, practice compassion. If you want to be happy, practice compassion." – Dalai Lama
64. "The greatest happiness of life is the conviction that we are loved; loved for ourselves, or rather, loved in spite of ourselves." – Victor Hugo
65. "All happiness or unhappiness solely depends upon the quality of the object to which we are attached by love." – Baruch Spinoza
66. "There is no happiness like that of being loved by your fellow creatures, and feeling that your presence is an addition to their comfort." – Charlotte Bronte
More Quotes About Happiness
67. "Happiness often sneaks in through a door you didn't know you left open." – John Barrymore
68. "Some cause happiness wherever they go; others whenever they go." – Oscar Wilde
69. "Happiness is the secret to all beauty. There is no beauty without happiness." – Christian Dior
70. "Money can't buy you happiness, but it can buy you a yacht big enough to pull up right alongside it." – David Lee Roth
Are You Ready to Go On the Journey Toward Genuine Happiness?
Happiness is a byproduct of leading a fulfilling life, but there is no magic formula for achieving it. Your choices and preferences in life determine your level of happiness. So, if you choose to be unhappy and live in misery, no one can help you.
The choice will always be yours. Your loved ones may assist you in making the decision, but your genuine happiness depends entirely on you. Remember that joy stems from accepting things beyond our control and appreciating what we have.
Everyone can be happy if they choose to be, and you can be even happier if you share your happiness with others. Keep in mind tha sharing your joy will not only lift your spirits but will also inspire others to keep going. We hope these happiness quotes were able to encourage you to spread joy and be grateful for what you have.
Which of these quotes showed you the true meaning of happiness? Please, leave a comment below to share your thoughts.
Read Next: