Read and reflect on these wild woman quotes to awaken the true, strong, and powerful woman within you.
A wild woman is a highly evolved being with refined taste and opinions. She is someone who lets her emotions flow like a river and rejects the patriarchal society in which we live. Wild women live by their own rules and walk down the path of no regrets.
Do you want to get to know her better?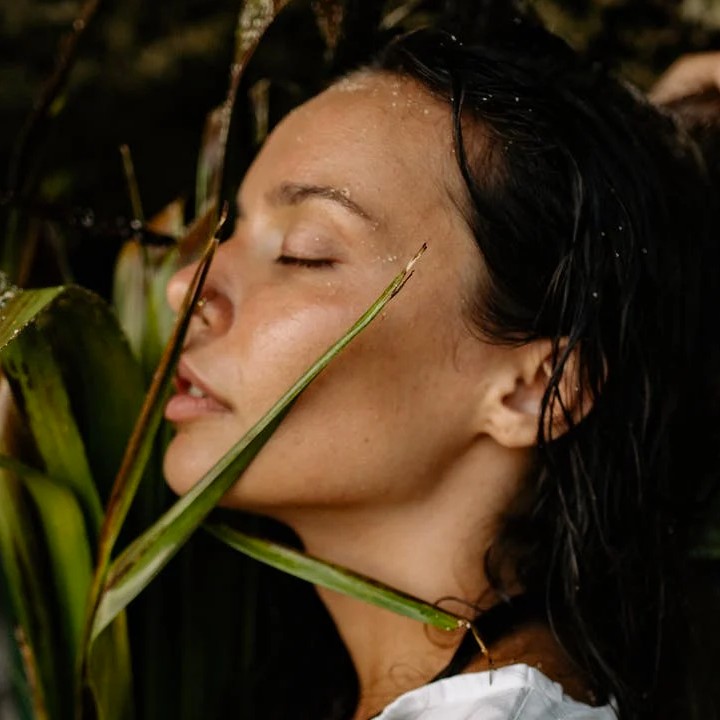 Check out the quotes below to learn about her one-of-a-kind personality that you would surely want to embody as well!
Begin here.
And make sure to read these single woman quotes and strong women quotes.
Best Wild Woman Quotes
1. "I am a wild woman. It would take a warrior to tame my spirit." – Nikki Rowe
2. "Baby, I'm not afraid. I've been to hell and back. I'm a free spirit, a wild child, and a renegade." – Mishi McCoy
3. "Not everyone will notice the way you shine, but you will shine all the same in beautiful, natural ways." – Morgan Harper Nichols
4. "If you have ever been called defiant, incorrigible, forward, cunning, insurgent, unruly, rebellious, you're on the right track. Wild woman is close by." – Dr. Clarissa Pinkola Estés
5. "Wild women seek freedom and ooze authenticity. No one can control them once they've felt free. No one can make them feel unstable or disobedient once they feel true to themselves. They're no longer tamed living in a false reality. The wild ones choose to live truthfully and unquestionably." – Jefa Wild
6. "Women will draw doors where there are none, and open them and pass through into new ways and new lives. Because the wild nature persists and prevails, women persist and prevail." – Dr. Clarissa Pinkola Estés
7. "She had a gypsy soul and a warrior spirit. She made no apologies for her wild heart. She left normal and regular to explore the outskirts of magical and extraordinary. And she was glorious." – Michele Rose Gilman
8. "Wild women are an unexplainable spark of life. They ooze freedom and seek awareness, they belong to nobody but themselves yet give a piece of who they are to everyone they meet." – Nikki Rowe
9. "There is no one a wildish woman loves better than a mate who can be her equal." – Clarissa Pinkola Estés
10. "The parts for women, you're either like the quietly suffering wife or the wild girl." – Lauren Graham
Inspirational Wild Woman Quotes
11. "You call yourself a free spirit, a 'wild thing,' and you're terrified somebody's gonna stick you in a cage." – Truman Capote
12. "The wild woman speaks with her own voice, walks her path fiercely, talks with grace and dignity—she dances to the rhythm of her own drum." – Anonymous
13. "I can entertain. I am a party girl. I am a free spirit." – Kendra Wilkinson
14. "Wild moon woman, you were not made to be tame. You are an earthquake shaking loose everything that is not a soul. Shake, woman, shake!" – Anonymous
15. "To the wild woman, being spiritual means whispering to trees, laughing with flowers, falling in love with sunsets, consulting the waters, and worshipping the stars at night. One hand on her heart and one hand touching Mother Earth." – Shikoba
16. "Her messy hair is a visual attribute of her stubborn spirit. As she shakes it free, she smiles knowing 'wild' is her favorite color." – Bessie Roaming
17. "A woman is, at heart, a wild creature. But the creature itself, that depends on you." – Ranata Suzuki
18. "Girls at any age seeking to live life with volume and verve, to be outrageous and off-key, mismatched and mischievous breathless and bold, cosmic and clever, brazen and boundless, with a passion for the possible—wild women make it happen." – Pam Reinke
19. "Being tame feels safe; being wild, unsafe. Yet, safety is an illusion anyway. We are not in control. No matter how dry and tame and nice we live, we will die and we will suffer along the way. Living wild is its own reward." – Sark
20. "There is no competition among wild women. They are too damn wild to be caught in a tiny space of envy. Instead, they dance together and allow good to flow abundantly to them." – Anonymous
Also read: Working Women Quotes, Real Women Quotes
Short but Profound Wild Woman Quotes
21. "She was a wild one; always stomping on eggshells that everyone else tip-toed on." – Kaitlin Foster
22. "Wild women don't get the blues." – Ida Cox
23. "A wild woman is in ceremony with life itself, and so her entire life is a living prayer." – Christina Sutra
24. "Her love is rare but she'll keep you wild." – Nikki Rowe
25. "She was a wild, wicked slip of a girl. She burned too brightly for this world." – Emily Bronte
26. "Like a wolf, she lived by instinct." – Nikki Rowe
27. "Be good to her, she's rare." – R. H. Sin
28. "They tried to burn her not knowing she was a flame." – R. H. Sin
29. "When she walked, it was as if the earth walked with her." – Kasia Urbaniak
30. "She's mad but she's magic. There's no lie in her fire." – Charles Bukowski
31. "My wild spirit is my deepest truth, my greatest expression, and my highest love." – Adrienne Enns
32. "Some are born to play it safe, others are born to live it wild." – Nikki Rowe
33. "I am wild, fierce, and unpredictable. I am breathtaking. I am beautiful. I am sacred." – Brooke Hampton
34. "Don't settle your wild, find a man who doesn't want to tame it." – Nikki Rowe
35. "If you obey all the rules, you miss all the fun." – Katharine Hepburn
Also read: Quotes for Women About Men, Fitness Quotes for Women
Wild Woman Quotes That'll Change Your Worldview
36. "These people will try to manipulate you, try to bring you down but remember, baby girl, you are a queen. Own your crown." – Nikki Rowe
37. "Maybe some women aren't meant to be tamed. Maybe they just need to run free until they find someone just as wild to run with them." – Candace Bushnell
38. "The doors to the world of the wild are few but precious. If you have a deep scar, that is a door, if you have an old, old story, that is a door. If you love the sky and the water so much you almost cannot bear it, that is a door. If you yearn for a deeper life, a full life, a sane life, that is a door." – Dr. Clarissa Pinkola Estés
39. "Women always try to tame themselves as they get older, but the ones who look best are often a bit wilder." – Miuccia Prada
40. "There is a part of us that can never, ever be happy until the gypsy can dance." – Dr. Clarissa Pinkola Estés
41. "The wild woman is only intimidating to those who are not free." – Anonymous
42. "A succulent wild woman is one of any age who feels free to fully express herself in every dimension of her life." – Sark
43. "Go out in the woods, go out. If you don't go out in the woods nothing will ever happen and your life will never begin." – Dr. Clarissa Pinkola Estés
44. "You're under no obligation to be who people think you are. Change, grow, rearrange yourself. Free and beautiful things always bloom and spark with no holding back." – Charlotte Eriksson
45. "A woman is the full circle. Within her is the power to create, nurture, and transform." – Diane Mariechild
46. "Practice listening to your intuition, your inner voice; ask questions; be curious; see what you see; hear what you hear, and then act upon what you know to be true. These intuitive powers were given to your soul at birth." – Dr. Clarissa Pinkola Estés
47. "Be a woman of confidence, not cockiness. Know your boundaries, set no limits. Speak your kindness and turn your back to conformed groups. The only way to be a woman of change in this world is to walk what you talk and set your own soul free first." – Nikki Rowe
48. "I was made to be wild, wicked and free, to carve out my own crazy destiny, to find a place in this world where I can be the most authentic version of me." – Christy Ann Martine
49. "She was wild in her wandering, a drop of free water. She believed only in her life and in her dreams. She called herself an angel, and her god was beauty." – Roman Payne
50. "But darling, we weren't given this wild soul just to merely exist. Our mission is to shake up the world, turn it upside down and show our fellow humans the difference between breathing and being alive." – Soeline
Insightful Quotes That Detail the Attributes of a Wild Woman
51. "She has fought many wars, most internal. The ones that you battle alone, for this, she is remarkable. She is a survivor." – Nikki Rowe
52. "I am not eccentric. It's just that I am more alive than most people. I am an unpopular electric eel set in a pond of catfish." – Edith Sitwell
53. "Some days I am more wolf than woman, and I am still learning how to stop apologizing for my wild." – Nikita Gill
54. "She is delightfully chaotic. A beautiful mess. Loving her is a splendid adventure." – Steve Maraboli
55. "I am the woman you didn't prepare for, the one you can't quite grasp yet can't forget." – Nikki Rowe
56. "The wild winds called to her soul and through the ground, she felt the thundering hooves of freedom." – Shikoba
57. "The wild woman is fluent in the language of dreams, images, passion, and poetry." – Dr. Clarissa Pinkola Estés
58. "She was like the sun. She knew her place in the world. She would shine again regardless of all the storms and changeable weather. She wouldn't adjust her purpose for things that pass." – Nikki Rowe
59. "She had absolutely nothing to lose. She found freedom." – Paulo Coelho
60. "My inner landscape? It's pure wilderness, darling, and the wolves are running." – Jeanette LeBlanc
61. "She had this way of making you see life differently, a little ray of light in an ordinarily dim world." – Nikki Rowe
62. "A woman whose smile is open and whose expression is glad has a kind of beauty no matter what she wears." – Anne Roiphe
63. "You could tell she was a free spirit, a gypsy, just by looking at her. A smile like that doesn't come from a sad soul." – Nikki Rowe
64. "My true ecstasy is to hunt, seek, and find new things in life." – Helen Edwards
65. "I am a part of the group of wild ones, us women who speak to the moon. We crave passion, live with wide-open hearts and we wear our hearts on our sleeves too." – Nikki Rowe
Interesting Quotes About a Wild Woman That'll Excite You
66. "She is like magic, completely untouchable. Only those aligned with themselves, know the secret to still feeling her." – Nikki Rowe
67. "Wild woman teaches women when not to act 'nice' about protecting their soulful lives." – Dr. Clarissa Pinkola Estés
68. "She had something more than material value—she had a soul, no money could buy." – Nikki Rowe
69. "Within every woman there is a wild and natural force, filled with good instincts, passionate creativity, and ageless knowing. Her name is a wild woman but she is—an endangered species." – Dr. Clarissa Pinkola Estés
70. "She always had that about her, the sparkle in her eye, she was unshakeable and what made her so admirable was; her ability to shine bright when no one knew of her pain." – Nikki Rowe
71. "I am not afraid of storms, for I am learning how to sail my ship." – Louisa May Alcott
72. "She was the type who chased, who danced into your life like a spring storm, and left you battered and quaking in the wake." – Katherine McIntyre
73. "You can't break a woman like that. She carries an esoteric mind with an oracle soul, she's fiercely connected to spirit whilst dancing the human dance." – Nikki Rowe
74. "She may feel she will die if she doesn't dance naked in a thunderstorm, sit in perfect silence, return home ink-stained, paint-stained, tear-stained, moon-stained." – Dr. Clarissa Pinkola Estés
75. "If you have met one, hold on to her, she'll allow you into her chaos but she'll also show you her magic." – Nikki Rowe
76. "She's a gypsy girl living in a materialistic world, unattached to most things but in love with life itself." – Nikki Rowe
77. "There is so much life in living while you're alive and I'd give absolutely anything to have it all with you. Often told we are too much, but taming our spirit isn't something we'll ever do." – Nikki Rowe
78. "Love us as we are, we create our own rules." – Anonymous
79. "I embrace my untamed spirit and unleash her into a world that is meant to be filled with joy and love and laughter. I feel the wind in my hair, lift my gaze to the sky, raise my arms, and invite the thunder. I remember how great it feels to be exposed and wildly alive." – Adrienne Enns
80. "I am ever-changing, evolving into the wilder version of myself. I have little rules but many morals, I will set my soul on fire to attain the things I love." – Nikki Rowe
Quotes to Empower All the Wild Women Around the World
81. "You'll learn as you get older, that rules are made to be broken. Be bold enough to live life on your terms, and never, ever apologize for it. Go against the grain, refuse to conform, take the road less traveled instead of the well-beaten path. Laugh in the face of adversity, and leap before you look. Dance as though everybody is watching. March to the beat of your own drummer. And stubbornly refuse to fit in." – Mandy Hale
82. "Promise me one thing, wild child, never filter your soul to suit a mold." – Nikki Rowe
83. "And one day she discovered that she was fierce and strong, and full of fire and that not even she could hold herself back because her passion burned brighter than her fears." – Mark Anthony
84. "We may appear unchanged outwardly, but inwardly we have reclaimed a vast and womanly wildness. On the surface, we are still friendly, but beneath the skin, we are most definitely no longer tame." – Anonymous
85. "I am a free soul, singing my heart out by myself no matter where I go and I call strangers my friends because I learn things and find ways to fit them into my own world. I hear what people say, rearrange it, take it away and tear it apart until it finds value in my reality and there I make it work. I find spaces in between the cracks and cuts where it feels empty and there I make it work." – Charlotte Eriksson
86. "The very basic core of a woman's living spirit is her passion for adventure. The joy of life comes from our encounters with new experiences, and hence there is no greater joy than to have an endlessly changing horizon, for each day to have a new and different sun." – Jon Krakauer
87. "I am a wild, wandering nomad, I belong everywhere and nowhere all at the same time, and in that gap between worlds, I am free." – Riitta Klint
88. "She came back a completely different person. She had changed. The girl that cared what everyone thought didn't seem to care at all. Her mind was clear. She became free." – Anonymous
89. "They asked her, 'How did you free yourself?' She answered, 'By embracing my own power.'" – Yung Pueblo
90. "She was wild and free with a dab of logic in between, chasing her dreams and following her heartbeat." – Nikki Rowe
91. "Oh darling, you're only too wild, to those who are too tame, don't let opinions change you." – Nikki Rowe
92. "Listen to me, you are a half ocean girl, with wild that you still have to unlock from your soul. No man can help you discover who you are, this is a thing you must do on your own." – Nikita Hill
93. "She was a rule-breaker, never settling her fierce spirit for things built of structure." – Nikki Rowe
94. "So we all love a wild girl keeping a hold on a dream she wants." – Carl Sandburg
95. "The wild girl is with me always; she is my rage and my hunger, and if I live what passes for a decent life in this world, it is because I know to say no to the thing inside me that yearns, even now, to burn it all down." – Mary Stewart Atwell
Quotes That Give You a Glimpse Into the World of Wild Women
96. "I've lost my wild heart once. Twice. Too many times to count. I've lost her most often when I've forgotten myself when I've denied my own truths, when I've pushed down the need to create for so long that my heart—she finds better things to do." – Jeanette LeBlanc
97. "She was born to be free, let her run wild in her own way and you will never lose her." – Nikki Rowe
98. "I want to live my life without filters. I don't walk on eggshells. I say what I want and I'm a very free spirit." – Demi Lovato
99. "You were wild. Don't let them tame you." – Anonymous
100. "I don't paint what people expect, I paint what my heart yearns to express." – Nikki Rowe
101. "The world always tried to tame her, but she wore rebellion quite well. She lives in a state of euphoria after dancing decades through hell." – Nikki Rowe
102. "Brave is the man who loves a wild woman." – Anonymous
103. "Total exposure had seemed like the only way to be seen more clearly, heard, but now it seemed the opposite: a wild act that would define me." – Aspen Matis
104. "Who told you only the soft could be good mothers? That mothers could not be dragons in disguise? That women who teach their daughters how to preserve themselves by breathing out lightning were any less than wild, magical things when teaching their young about war and love's terrible lies?" – Nikita Hill
105. "You can give illness to her body but you can't take the gypsy out of that girl." – Nikki Rowe
Wild Woman Quotes to Widen Your Imagination
106. "One woman is a tiny divine spark in a timeless sisterhood tapestry collective; all of us are wild women." – Jan Porter
107. "A woman has to live her life, or live to repent not having lived it." – D.H. Lawrence
108. "I must be a mermaid—I have no fear of depths and a great fear of shallow living." – Anaïs Nin
109. "Many speak to her but she's looking for the one who knows her soul's language." – Nikki Rowe
110. "Bone by bone, hair by hair, the wild woman comes back. Through night dreams, through events half understood and half-remembered." – Dr. Clarissa Pinkola Estés
111. "I'm not a girl that will lay in diamonds but I will run through the flowers of the seeds we plant together." – Nikki Rowe
112. "When a wanderess has been caged or perched with her wings clipped, she lives like a stoic, she lives most heroic, smiling with ruby, moistened lips once her cup of death is welcome sipped." – Roman Payne
113. "She was wild because there were flying things flapping around inside of her, trying to escape her eyes!" – C. Joybell C.
114. "I want to think again of dangerous and noble things. I want to be light and frolicsome. I want to be improbable, beautiful and afraid of nothing as though I had wings." – Mary Oliver
115. "Women often crave a mate who has endurance and the wit to continue trying to understand her deep nature." – Dr. Clarissa Pinkola Estés
116. "You can love her with everything you have and she still won't belong to you. She will run wild with you, beside you with every step but let me tell you something about women who run with wolves, their fierce hearts don't settle between walls and their instinct is stronger than upbringing. Love her wild or leave her there." – Nikki Rowe
117. "They will want you seated, conformed, and quiet but don't you dare fit in. Scream the house down if it's what it will take to make your noise heard. The divine feminine has been shamed and shunned for self-expression for far too long, we aren't here to silence ourselves anymore." – Nikki Rowe
118. "You won't forget a woman like her, easily anyway. Once you cross paths with magic, it's hard to see life the same." – Nikki Rowe
119. "I will never become a well-behaved woman." – Janne Robinson
120. "We must lose our wild hearts from time to time, I believe. We must so that we know why we need them." – Jeanette LeBlanc
Deep Wild Woman Quotes That'll Have You Thinking
121. "What does this wildish intuition do for women? Like the wolf, intuition has claws that pry things open and pin things down, it has eyes that can through the shields of persona, it has ears that hear beyond the range of mundane human hearing. With these formidable psychic tools, a woman takes on a shrewd and even precognitive animal consciousness, one that deepens her femininity and sharpens her ability to move confidently in the outer world." – Clarissa Pinkola Estés
122. "She was a gypsy, as soon as you unravel the many layers to her wild spirit she was on her next quest to discover her magic. She was relentless like that, the woman didn't need nobody but an open road, a pen, and a couple of sunsets." – Nikki Rowe
123. "This girl is magic. She's wild incantations. She's that spark that lit me back to life and I'm burning for her." – Rebecca Paula
124. "They'll look for you in a field of roses, having never really known you at all. For you'll never be found in a perfectly tendered garden, you're an untameable wildflower in this wild world." – Nikki Rowe
125. "I will breathe life into the sunrise atop a mountain, bathe naked in the streams, dance in the sunset and love beneath the stars, traveling far and wide, seeking new experiences with those who dare to run with the wind, dare to touch the storm that is me." – Virginia Alison
126. "Exercise, not philosophically and with religious gravity undertaken, but with the wild and romping activities of a spirited girl who runs up and down as if her veins were full of wine." – Lola Montez
127. "Wild honey smells of freedom. The dust of sunlight. The mouth of a young girl, like a violet, but gold smells of nothing." – Anna Akhmatova
128. "Oh, girl, not woman, more than a child. Which of us two is the more wild?" – Madeleine L'Engle
129. "We are all filled with a longing for the wild. There are few culturally sanctioned antidotes for this yearning. We were taught to feel shame for such a desire. We grew our hair long and used it to hide our feelings. But the shadow of wild woman still lurks behind us during our days and in our nights. No matter where we are, the shadow that trots behind us is definitely four-footed." – Dr. Clarissa Pinkola Estés
130. "There is, in all women, a wild and ancient gypsy who cries in anguish when we starch her flat." – Dr. Clarissa Pinkola Estés
131. "In an era where women undress their outfits and give their bodies so carelessly, become the rare wild woman that undresses her mind and soul and knows the worth of what she has to offer." – Nikki Rowe
132. "She lives her life like a flame; a dance of purposeful chaos. Her enchanting light can guide you and quell your fears. She's hot; warming those who respect her and burning those who don't. She is a flame with an unforgettable glow." – Steve Maraboli
133. "Oh darling, your wild and untameable has been the best part of you all along." – Nikki Rowe
134. "She is free in her wildness, she is a wanderess, a drop of free water. She knows nothing of borders and cares nothing for rules or customs. 'Time' for her isn't something to fight against. Her life flows clean, with passion, like fresh water." – Roman Payne
135. "The wildish woman can inquire into the numinosity of her own body and understand it not as a dumbbell that we are sentenced to carry for life, not as a beast of burden, pampered or otherwise, who carries us around for life, but a series of doors and dreams and poems through which we can learn know all manner of things." – Anonymous
Quotes on Wild Women That All Females Can Relate To
136. "It's not my words that you should fear, but my silence. My words speak straight to the core but my absence will leave you speechless." – Nikki Rowe
137. "It's okay to reinvent yourself as many times as it takes to live out your most authentic self." – Nikki Rowe
138. "Release your majestic mind, embrace your untamed inner spirit. Break free from captivity, avoid society… You were born to be free." – Melanie Muller
139. "I'm a very active, wild woman." – Laura Schlessinger
140. "Her mother told her she could grow up to be anything she wanted to be, so she grew up to become the strongest of the strong, the strangest of the strange, the wildest of the wild, the wolf leading wolves." – Nikita Hill
141. "Wild woman emanates up through that kind of joy. That sort of soulful situation summons her by name." – Anonymous
142. "I like to be a free spirit. Some don't like that, but that's the way I am." – Princess Diana
143. "Nothing is more damaging to the adventurous spirit within a woman than a secure future." – Jon Krakauer
More Wild Woman Quotes
144. "There's a race of women that don't fit in, A race that can't sit still; so they break the hearts of kith and kin, and they roam the world at will. They range the field and rove the flood, and they climb the mountain's crest; theirs is the curse of the gypsy blood, and they don't know how to rest." – Robert W. Service
145. "Why this cult of wilderness? Because we like the taste of freedom; because we like the smell of danger." – Edward Abbey
146. "They tried to define her. Some called her perpetually enigmatic. Some said she was fucking crazy. It didn't matter to her what they called her. She knew she was free." – Mishi McCoy
147. "The music continues its fiery revolution all around us and there is a girl inside of me that wants to give in to the fanatical beat—she wants to dance wild and free all around the thumping, but unfortunately, that girl's in me, not me." – Jandy Nelson
148. "I'm a wild girl from a cursed line of women. I paw at the ground and run under the moon. I like the feel of my own body. I'm not a slut or a nympho or someone who's just asking for it. And if I talk too loud it's just that I'm trying to be heard." – Libba Bray
149. "Chase your adventures, face your breaking, the pain will teach you how to make yourself whole. The water and the wild have never forgotten you and in them, you will always have a home. Become the thing your blood demands, a Siren Queen ready to take her throne." – Nikita Hill
150. "Women, fire in their crotch, won't burn out, begin by fighting off pricks, end by going wild hunting for one that still works." – John Updike
Do You Think of Yourself as a Wild Woman With a Free-Spirited Personality?
A wild woman is always wondering and asking questions. She is naturally curious, which encourages conversation, education, and artistic expression.
This woman does not need to shout, put on a show, or dress for attention. But, she knows how to strike the right balance when it comes to picking her battles. She is strong and knows her worth, so no matter what she faces, she knows she'll come out of it triumphantly.
Aside from that, you won't hear the wild woman criticize her own or other women's bodies; she is a person who is at ease in her own skin. In today's world, being a wild woman is a true gift. So, set yourself free and take advantage of your wild side!
Did you feel empowered after reading through our collection? Which quotes are your favorites? Join the discussion below.