If you struggle to put your feelings into words, then these love quotes for her will definitely help you out.
Sending love quotes to your girlfriend or wife is a sure way to put a smile on her face.
After all, receiving words of love, no matter how short, will warm your heart and make you feel special.
However, not everyone can express their appreciation through messages.
Our quotes below will help you sweep her off her feet and strengthen your bond with her.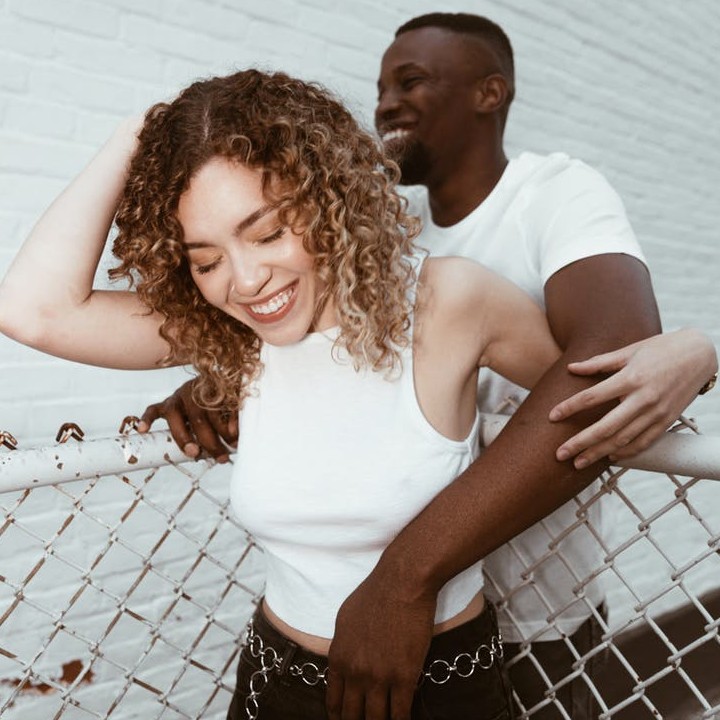 Pick a quote from our collection below to brighten up her day!
Start reading here.
And don't forget to check out these true love quotes.
Best Love Quotes for Her
1. "You have a place in my heart no one else could have." – F. Scott Fitzgerald
2. "Do I love you? My god, if your love were a grain of sand, mine would be a universe of beaches." – William Goldman
3. "I swear I couldn't love you more than I do right now, and yet, I know I will tomorrow." – Leo Christopher
4. "The best love is the kind that awakens the soul. That makes us reach for more, that plants the fire in our hearts and brings peace to our minds. That's what I hope to give you forever." – Nicholas Sparks
5. "I love you, not only for what you are but for what I am when I am with you." – Roy Croft
6. "I want to tell you with my last breath that I have always loved you. I would rather be a ghost, drifting by your side as a condemned soul, than enter heaven without you. Because of your love, I will never be a lonely spirit." – Crouching Tiger, Hidden Dragon
7. "If I had a flower for every time I thought of you, I could walk through my garden forever." – Alfred Tennyson
8. "I've never had a moment's doubt. I love you. I believe in you completely. You are my dearest one. My reason for life." – Ian McEwan
9. "Take my hand, take my whole life too, for I can't help falling in love with you." – Elvis Presley
10. "If you live to be a hundred, I want to live to be a hundred minus one day, so I never have to live without you." – A.A. Milne
11. "I wish you to know that you have been the last dream of my soul." – Charles Dickens
12. "I have waited so long for the perfect girl, and my patience has finally paid off." – Anonymous
13. "You have bewitched me, body and soul, and I love, I love, I love you. I never wish to be parted from you from this day on." – Pride and Prejudice
14. "When you realize you want to spend the rest of your life with somebody, you want the rest of your life to start as soon as possible." – When Harry Met Sally
15. "I love you more than I have ever found a way to say to you." – Ben Folds
Inspirational Love Quotes for Her
16. "You are the one girl that made me risk everything for a future worth having." – Simone Elkeles
17. "It's a miracle. Just like the sunshine makes the flower grow, that's just the way you change my whole life through the sunshine of your tender love." – Stevie Wonder
18. "I am who I am because of you. You are every reason, every hope, and every dream I've ever had." – Nicholas Sparks
19. "The water shines only by the sun, and it is you who are my sun." – Charles de Leusse
20. "You are, and always have been, my dream." – Nicholas Sparks
21. "If I know what love is, it is because of you." – Hermann Hesse
22. "Because of you, I can feel myself slowly, but surely, becoming the me I have always dreamed of being." – Tyler Knott Gregson
23. "You have made a place in my heart where I thought there was no room for anything else. You have made flowers grow where I cultivated dust and stones." – Robert Jordan
24. "I love you without knowing how, or when, or from where. I love you simply, without problems or pride." – Pablo Neruda
Also read: Inspirational Quotes
Short Love Quotes for Her That Will Sweep Her off Her Feet
25. "I love you, and that's the beginning and end of everything." – F. Scott Fitzgerald
26. "It's always better when we're together." – Jack Johnson
27. "All that you are is all that I'll ever need." – Ed Sheeran
28. "My soul and your soul are forever tangled." – N.R. Hart
29. "I need you like a heart needs a beat." – One Republic
30. "I love you. You, you complete me." – Jerry Maguire
31. "You think you're one of millions, but you're one in a million to me." – Brad Paisley
32. "If you remember me, then I don't care if everyone else forgets." – Haruki Murakami
33. "You're nothing short of my everything." – Ralph Block
34. "You know it's true. Everything I do, I do it for you." – Bryan Adams
35. "I never want to stop making memories with you." – Pierre Jeanty
36. "I am in you and you in me, mutual in divine love." – William Blake
37. "I love you right up to the moon and back." – Sam McBratney
38. "I love you past the moon and miss you beyond the stars." – J.M. Storm
39. "I wish I had done everything on earth with you." – F. Scott Fitzgerald
Also read: Short Quotes, Deep Love Quotes
Romantic Love Quotes for Her for a Stronger Relationship
40. "You are the finest, loveliest, tenderest, and most beautiful person I have ever known, and even that is an understatement." – F. Scott Fitzgerald
41. "We are made of particles that have existed since the moment the universe began. I like to think those atoms traveled 14 billion years through time and space to create us so that we could be together and make each other whole." – The Big Bang Theory
42. "It was love at first sight, at last sight, at ever and ever sight." – Vladimir Nabokov
43. "We loved with a love that was more than love." – Edgar Allan Poe
44. "And in her smile, I see something more beautiful than the stars." – Across the Universe
45. "I love you because the entire universe conspired to help me find you." – Paulo Coelho
46. "'I love you' begins by 'I,' but it ends up by 'you.'" – Charles de Leusse
47. "Whatever happens tomorrow, or for the rest of my life, I'm happy now because I love you." – Groundhog Day
48. "When I look into your eyes, I know I have found the mirror of my soul." – Joey W. Hill
49. "Take love, multiply it by infinity, and take it to the depths of forever, and you still have only a glimpse of how I feel for you." – Meet Joe Black
50. "You're always the first and the last thing on this heart of mine. No matter where I go, or what I do, I'm thinking of you." – Dierks Bentley
51. "I said I love you, and that's forever, and this I promise from the heart I could not love you any better. I love you just the way you are." – Billy Joel
52. "And there is no, no song I could sing, and there is no combination of words I could say, but I will still tell you one thing, we're better together." – Jack Johnson
53. "I fell in love with her courage, her sincerity, and her flaming self-respect. And it's these things I'd believe in, even if the whole world indulged in wild suspicions that she wasn't all she should be." – F. Scott Fitzgerald
54. "Part of me aches at the thought of her being so close yet so untouchable." – Nicholas Sparks
Also read: Romantic Quotes, Missing You Quotes
Love Quotes for Her That Will Make Her Fall Head Over Heels for You
55. "You make me want to be a better man." – As Good As It Gets
56. "I know by experience that the poets are right: love is eternal." – E.M. Forster
57. "When I see your face, there's not a thing that I would change, 'cause you're amazing just the way you are." – Bruno Mars
58. "When you look at me, when you think of me, I am in paradise." – William Makepeace Thackeray
59. "She's a strong cup of black coffee in a world that is drunk on the cheap wine and shallow love." – Jim Storm
60. "I would rather have had one breath of her hair, one kiss of her mouth, one touch of her hand, than eternity without it." – City of Angels
61. "I value our relationship more than you'll ever know. You are the girl of my dreams, and I don't know what I did to deserve a girl as wonderful as you are." – Anonymous
62. "I will never stop trying. Because when you find the one, you never give up." – Crazy, Stupid, Love
Deep Love Quotes for Her
63. "My love as deep. The more I give to thee, the more I have. Both are infinite." – William Shakespeare
64. "There is a madness in loving you, a lack of reason that makes it feel so flawless." – Leo Christopher
65. "Once upon a time there was a boy who loved a girl, and her laughter was a question he wanted to spend his whole life answering." – The History of Love
66. "You and I, it's as though we have been taught to kiss in heaven and sent down to earth together to see if we know what we were taught." – Boris Pasternak
67. "I look at you, and I would rather look at you than all the portraits in the world." – Frank O'Hara
68. "She wasn't doing a thing that I could see, except standing there leaning on the balcony railing, holding the universe together." – J.D. Salinger
69. "You don't love someone for their looks, or their clothes, or for their fancy car, but because they sing a song only you can hear." – Oscar Wilde
70. "Sometimes your nearness takes my breath away, and all the things I want to say can find no voice. Then, in silence, I can only hope my eyes will speak my heart." – Robert J. Sexton
71. "My days are brighter, my sky a deeper blue, my nights are sweeter when I'm with you." – George Strait
72. "I know that somehow, every step I took since the moment I could walk was a step towards finding you." – Nicholas Sparks
73. "It's like my life isn't even real to me unless you're there and you're in it, and I'm sharing it with you." – Gilmore Girls
74. "When you meet the right person, you know it. You can't stop thinking about them. They are your best friend and your soulmate. You can't wait to spend the rest of your life with them. No one and nothing else can compare." – How I Met Your Mother
75. "Women are meant to be loved, not to be understood." – Oscar Wilde
76. "And when you're needing your space to do some navigating, I'll be here patiently waiting to see what you find." – Jason Mraz
77. "It was a million tiny little things that, when you added them all up, they meant we were supposed to be together, and I knew it. I knew it the very first time I touched her." – Sleepless in Seattle
Beautiful Love Quotes for Her to Make Her Feel Special
78. "I seem to have loved you in numberless forms, numberless times, in life after life, in age after age forever." – Rabindranath Tagore
79. "For thousands of nights, I dreamed of making love to you. No man on earth has ever hated sunrise as I do." – Again the Magic
80. "You're the best thing I never knew I needed. So now it's so clear I need you here always." – Ne-Yo
81. "I love that you are the last person I want to talk to before I go to sleep at night." – When Harry Met Sally
82. "If I had to dream up the perfect woman, she wouldn't even come close to you." – Boy Meets World
83. "You should be kissed and often, and by someone who knows how." – Gone with the Wind
84. "For all the things my hands have held, the best by far is you." – Andrew McMahon
85. "Ask me to define my love for you, and I'll say it's captured in every beautiful memory of our past, detailed out in vivid visions of our dreams and future plans, but most of all, it's right now, in the moment where everything I've ever wanted in my life is standing right in front of me." – Leo Christopher
86. "You're a beautiful woman. You deserve a beautiful life. Nothing less." – Water for Elephants
87. "The hours I spend with you, I look upon as sort of a perfumed garden, a dim twilight, and a fountain singing to it. You and you alone make me feel that I am alive. Other men, it is said, have seen angels, but I have seen thee and thou art enough." – George Moore
88. "However far away, I will always love you. However long I stay, I will always love you. Whatever words I say, I will always love you. I will always love you." – The Cure
89. "Well, I found a woman, stronger than anyone I know. She shares my dreams. I hope that someday I'll share her home." – Ed Sheeran 
90. "With my last breath, I'll exhale my love for you. I hope it's a cold day, so you can see what you meant to me." – Jarod Kintz
91. "Lights will guide you home and ignite your bones, and I will try to fix you." – Coldplay 
92. "Love is when you meet someone who tells you something new about yourself." – André Breton
Love Quotes for Her From the Heart
93. "If the sun refused to shine, I would still be loving you. When mountains crumble to the sea, there will still be you and me." – Led Zeppelin
94. "Yours is the light by which my spirit's born. Yours is the darkness of my soul's return. You are my sun, my moon, and all my stars." – E.E. Cummings
95. "My love for you is past the mind, beyond my heart, and into my soul." – Boris Kodjoe
96. "I wish I could show you when you are lonely or in darkness the astonishing light of your own being." – Hafiz of Shiraz
97. "I would find you in any lifetime." – Kanye West
98. "I cannot exist without you. I am forgetful of everything but seeing you again. My life seems to stop there. I see no further. You have absorbed me." – John Keats
99. "You are my heart, my life, my one and only thought." – Arthur Conan Doyle
100. "If my love were an ocean, there would be no more land. If my love were a desert, you would see only sand. If my love were a star-late at night, only light. And if my love could grow wings, I'd be soaring in flight." – Jay Asher
101. "Love starts as a feeling, but to continue is a choice. And I find myself choosing you, more and more every day." – Justin Wetch
102. "I will love you as we grow older, which has just happened, and has happened again, and happened several days ago, continuously, and then several years before that, and will continue to happen as the spinning hands of every clock and the flipping pages of every calendar mark the passage of time, except for the clocks that people have forgotten to wind and the calendars that people have forgotten to place in a highly visible area. I will love you as we find ourselves farther and farther from one another, where we once were so close that we could slip the curved straw, and the long, slender spoon, between our lips and fingers respectively." – Lemony Snicket
Cute Love Quotes for Her 
103. "I love you like a fat kid loves cake." – Scott Adams
104. "A hundred hearts would be too few to carry all my love for you." – Henry Wadsworth Longfellow
105. "You make me happier than I ever thought I could be, and if you let me, I will spend the rest of my life trying to make you feel the same way." – Friends
106. "I think I'd miss you even if we never met." – The Wedding Date
107. "I still haven't figured out how to sit across from you and not be madly in love with everything you do." – William C. Hannan
108. "Will I catch the moon like a bird in a cage? It's for you, I swoon. I'm always in love." – Wilco
109. "Lucky me, for I was there the day I met you. You are the greatest woman in all the universe." – Anonymous
110. "Your beauty got my attention, but your personality stole my heart." – Anonymous
111. "You always make me feel like I'm the best and luckiest guy in the world." – Anonymous
112. "Zipping the dress on your back. Catching you if you misstep in high heels. Kissing in the last row in the cinema. Fighting over popcorn. Getting you a glass of water when you have hiccups. Falling asleep next to you, calm and filled with joy. That's what I was thinking about when I first met you." – Anonymous
113. "You are by far the most amazing, beautiful, sexy, loving, kind, and annoying woman in the world. I included that last one, so you knew that I was being honest!" – Anonymous
114. "I just want you. All of you, from your beautiful face and warm heart to your smiles and laughs, bad jokes, and sarcasm. You make me happy all the time." – Anonymous
115. "I crown you the queen of my heart." – Anonymous
Love Quotes for Her to Show Your Appreciation
116. "I love you. I knew it the minute I met you. I'm sorry it took so long for me to catch up. I just got stuck." – Silver Linings Playbook
117. "Our love cannot be measured. It just is." – John Paul Stevens
118. "If I could ask God one thing, it would be to stop the moon. Stop the moon and make this night and your beauty last forever." – A Knight's Tale
119. "I feel wonderful because I see the love light in your eyes." – Eric Clapton
120. "In my eyes, you are the most beautiful and tender woman in the whole world. I love you." – Anonymous
121. "Grow old along with me. The best is yet to be." – Robert Browning
122. "So it's not gonna be easy. It's gonna be really hard. We're gonna have to work at this every day, but I want to do that because I want you. I want all of you, forever, you and me, every day." – Nicholas Sparks
123. "He stepped down, trying not to look long at her, as if she were the sun, yet he saw her, like the sun, even without looking." – Leo Tolstoy
124. "I do know some things. I know I love you. I know you love me." – Game of Thrones
125. "I'm in love with you, and I'm not in the business of denying myself the simple pleasure of saying true things. I'm in love with you, and I know that love is just a shout into the void, and that oblivion is inevitable, and that we're all doomed and that there will come a day when all our labor has been returned to dust, and I know the sun will swallow the only earth we'll ever have, and I am in love with you." – John Green
126. "It would be a privilege to have my heart broken by you." – John Green
127. "A magnificence that comes out of your eyes, in your voice, in the way you stand there, in the way you walk. You're lit from within." – The Philadelphia Story
128. "Once I knew you, I never wanted to know anyone else." – Leo Christopher
129. "The day my life changed forever, the day I first saw you." – Nicholas Sparks
130. "How strange to dream of you even when I am wide awake." – David Jones
More Love Quotes for Her That Will Help You Put Your Feelings Into Words
131. "You're the closest to heaven that I'll ever be." – Goo Goo Dolls
132. "My night has become a sunny dawn because of you." – Ibn Abbad
133. "I've never felt so masculine until I met you. You bring out the man in me." – Anonymous
134. "To me, you are perfect." – Love Actually
135. "I don't wanna close my eyes, I don't wanna fall asleep, 'cause I'd miss you babe and I don't wanna miss a thing." – Aerosmith
136. "'Cause all of me loves all of you. Love your curves and all your edges. All your perfect imperfections. Give your all to me. I'll give my all to you. You're my end and my beginning." – John Legend
137. "You call it madness, but I call it love." – Don Byas
138. "We get old and get used to each other. We think alike. We read each other's minds. We know what the other wants without asking. Sometimes, we irritate each other a little bit. Maybe, sometimes we take each other for granted." – Johnny Cash
139. "When I saw you, I fell in love, and you smiled because you knew." – Arrigo Boito
140. "One day, you will ask me which is more important—my life or yours? I will say mine, and you will walk away not knowing that you are my life." – Khalil Gibran
How Do You Express Your Love for Her?
There are many ways to show your love for your significant other. However, with the pandemic, our communication with our loved ones is limited to the screens of our phones and computers. 
By talking to our lover and sharing our affection through messages, we can ensure that the relationship is still strong and growing. We must make the extra effort to make them feel special by sending words of love. After all, being isolated from other people, especially the ones we love, can take a toll on our mental and emotional health.
We hope that these love quotes for her were able to help you express your affection toward the one you hold dear! Undoubtedly, your messages reached her heart and warmed her soul. 
Did you like these love quotes for her? Which quotes did you like the most? Comment your answers below!
Read Next: