Maintaining a positive outlook all the time can be difficult; so, if you need a push to get you through the day, check out this list of our favorite inspirational quotes!
In our world today, it's so easy to fall into a routine. We can get stuck doing the same things over and over, which leads to us being unmotivated to continue in life. More than this, our society has become so judgmental that it's hard for many to show their true selves to the world.
But, even so, we must not let these things hinder us from doing the things we want, especially if those things would lead us to a happy and fulfilled life.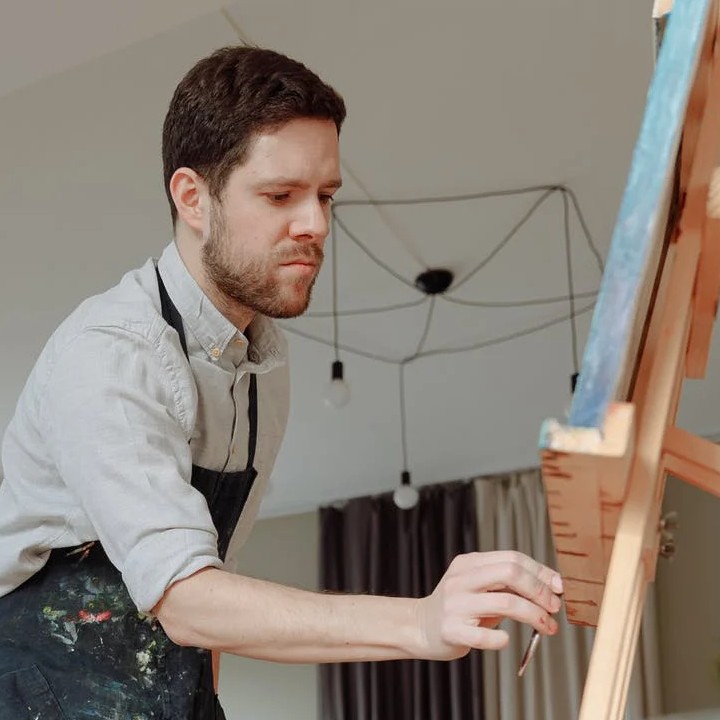 So, to serve as a reminder, we've compiled some quotes that will help you lead a life full of positivity, optimism, and hope.
Check out the complete list below.
And make sure to read these positive quotes.
Best Inspirational Quotes
1. "You only live once, but if you do it right, once is enough." – Mae West
2. "There is always light. If only we're brave enough to see it. If only we're brave enough to be it." – Amanda Gorman
3. "Do what you can, with what you have, where you are." – Theodore Roosevelt
4. "You can be everything. You can be the infinite amount of things that people are." – Kesha
5. "If my mind can conceive it, if my heart can believe it, then I can achieve it." – Muhammad Ali
6. "Nurture your mind with great thoughts. To believe in the heroic makes heroes." – Benjamin Disraeli
7. "Listen to the mustn'ts, child. Listen to the don'ts. Listen to the shouldn'ts, the impossibles, the won'ts. Listen to the never haves, then listen close to me. Anything can happen, child. Anything can be." – Shel Silverstein
8. "Though no one can go back and make a brand new start, anyone can start from now and make a brand new ending." – Carl Bard
9. "Live as if you were to die tomorrow. Learn as if you were to live forever." – Mahatma Gandhi
10. "Always keep your eyes open. Keep watching. Because whatever you see can inspire you." – Grace Coddington
Famous and Inspiring Quotes to Lift Your Spirits Up
11. "Keep your face always toward the sunshine, and shadows will fall behind you." – Walt Whitman
12. "Never bend your head. Always hold it high. Look the world straight in the eye." – Helen Keller
13. "I believe that if you'll just stand up and go, life will open up for you. Something just motivates you to keep moving." – Tina Turner
14. "Today's accomplishments were yesterday's impossibilities." – Robert H. Schuller
15. "Darkness cannot drive out darkness; only light can do that. Hate cannot drive out hate; only love can do that." – Martin Luther King, Jr.
16. "We are all in the gutter, but some of us are looking at the stars." – Oscar Wilde
17. "When one door of happiness closes, another opens, but often we look so long at the closed door that we do not see the one which has been opened for us." – Helen Keller
18. "Sometimes you win, sometimes you learn." – John Maxwell
19. "Instead of wondering when your next vacation is, maybe you should set up a life you don't need to escape from." – Seth Godin
Also read: Famous Quotes
Inspirational Quotes About Life
20. "There are only two ways to live your life—one is as though nothing is a miracle, the other is as though everything is a miracle." – Albert Einstein
21. "You define your own life. Don't let other people write your script." – Oprah Winfrey
22. "In three words I can sum up everything I've learned about life—it goes on." – Robert Frost
23. "We must be willing to let go of the life we planned so as to have the life that is waiting for us." – Joseph Campbell
24. "If my life is going to mean anything, I have to live it myself." – Rick Riordan
25. "Life is like riding a bicycle. To keep your balance, you must keep moving." – Albert Einstein
26. "Live each day as if your life had just begun." – Johann Wolfgang von Goethe
27. "Be not afraid of life. Believe that life is worth living, and your belief will help create the fact." – William James
28. "So, this is my life. And I want you to know that I am both happy and sad and I'm still trying to figure out how that could be." – Stephen Chbosky
29. "May you live every day of your life." – Jonathan Swift
30. "There are no shortcuts to any place worth going." – Beverly Sills
Also read: Quotes to Live By, Funny Quotes
Quotes That Will Inspire You to Be the Spark That Makes the World a Better Place
31. "In a gentle way, you can shake the world." – Mahatma Gandhi
32. "No matter what people tell you, words and ideas can change the world." – Robin Williams
33. "People who are crazy enough to think they can change the world, are the ones who do." – Rob Siltanen
34. "Change your thoughts and you change your world." – Norman Vincent Peale
35. "If I cannot do great things, I can do small things in a great way." – Martin Luther King, Jr.
36. "Be the change that you wish to see in the world." – Mahatma Gandhi
37. "Act as if what you do makes a difference. It does." – William James
38. "Real change—enduring change—happens one step at a time." – Ruth Bader Ginsburg
39. "Let us remember, one book, one pen, one child, and one teacher can change the world." – Malala Yousafzai
40. "If not us, who? If not now, when?" – John F. Kennedy
Short but Inspiring Quotes
41. "There is nothing impossible to they who will try." – Alexander the Great
42. "When it comes to luck, you make your own." – Bruce Springsteen
43. "Live your beliefs and you can turn the world around." – Henry David Thoreau
44. "Believe you can and you're halfway there." – Benjamin Franklin
45. "Light tomorrow with today!" – Elizabeth Barrett Browning
46. "No act of kindness—no matter how small—is ever wasted." – Aesop
47. "Somewhere, something incredible is waiting to be known." – Sharon Begley
48. "Give light and people will find the way." – Ella Baker
49. "Every strike brings me closer to the next home run." – Babe Ruth
50. "Dream as if you'll live forever. Live as if you'll die today." – James Dean
Also read: Short Quotes
Quotes to Inspire You to Be Yourself
51. "Don't try to lessen yourself for the world; let the world catch up to you." – Beyoncé
52. "When I let go of what I am, I become what I might be." – Lao Tzu
53. "Embrace the glorious mess that you are." – Elizabeth Gilbert
54. "You must find the place inside yourself where nothing is impossible." – Deepak Chopra
55. "I will not let anyone scare me out of my full potential." – Nicki Minaj
Quotes That'll Inspire You to Fight for Your Dreams
56. "All dreams are within reach. All you have to do is keep moving towards them." – Viola Davis
57. "If you can dream it, you can do it." – Walt Disney
58. "When you have a dream, you've got to grab it and never let go." – Carol Burnett
59. "You are never too old to set another goal or to dream a new dream." – C.S. Lewis
60. "Some men see things as they are and say why. I dream things that never were and say why not." – George Bernard Shaw
Insightful Quotes That Will Inspire You to Persevere Amidst the Highs and Lows of Life
61. "In order for the light to shine so brightly, the darkness must be present." – Sir Francis Bacon
62. "No matter what you're going through, there's a light at the end of the tunnel." – Demi Lovato
63. "Start by doing what's necessary; then do what's possible, and suddenly you are doing the impossible." – Francis of Assisi
64. "A champion is someone who gets up when he can't." – Jack Dempsey
65. "For every reason it's not possible, there are hundreds of people who have faced the same circumstances and succeeded." – Jack Canfield
66. "The gem cannot be polished without friction, nor man perfected without trials." – Confucius 
Quotes to Inspire Success in Your Every Endeavor
67. "Success is not final, failure is not fatal: it is the courage to continue that counts." – Winston Churchill
68. "Just don't give up trying to do what you really want to do. Where there is love and inspiration, I don't think you can go wrong." – Ella Fitzgerald
69. "The only way of finding the limits of the possible is by going beyond them into the impossible." – Arthur C. Clarke
70. "Go as far as you can see; when you get there, you'll be able to see further." – Thomas Carlyle
71. "Nothing can stop the man with the right mental attitude from achieving his goal. Nothing on earth can help the man with the wrong attitude." – Thomas Jefferson
Also read: Success Quotes
Inspirational Work Quotes for Every Hustler Out There
72. "Don't sit down and wait for the opportunities to come. Get up and make them." – Madam C.J. Walker
73. "Concentrate all your thoughts upon the work in hand. The sun's rays do not burn until brought to a focus." – Alexander Graham Bell
74. "You've got to get up every morning with determination if you're going to go to bed with satisfaction." – George Lorimer
75. "Opportunity is missed by most people because it is dressed in overalls and looks like work." – Thomas Edison
76. "Your work is going to fill a large part of your life, and the only way to be truly satisfied is to do what you believe is great work. And the only way to do great work is to love what you do. If you haven't found it yet, keep looking. Don't settle. As with all matters of the heart, you'll know when you find it." – Steve Jobs
77. "Life is about making an impact, not making an income." – Kevin Kruse
Inspirational Quotes About Life's Struggles and Challenges
78. "Nothing is impossible. The word itself says, 'I'm possible!'" – Audrey Hepburn
79. "Nothing in life is to be feared, it is only to be understood. Now is the time to understand more, so that we may fear less." – Marie Curie
80. "Rock bottom became the solid foundation in which I built my life." – J.K. Rowling
81. "If there were no night, we would not appreciate the day, nor could we see the stars and the vastness of the heavens. We must partake of the bitter with the sweet. There is a divine purpose in the adversities we encounter every day. They prepare, they purge, they purify, and thus they bless." – James E. Faust
82. "Life keeps throwing me stones. And I keep finding the diamonds." – Ana Claudia Antunes
Also read: Strong Women Quotes
Inspirational Quotes to Help You See the Positive Side of Things
83. "The happiness of your life depends on the quality of your thoughts." – Marcus Aurelius
84. "Things work out best for those who make the best of how things work out." – John Wooden
85. "Inspiration comes from within yourself. One has to be positive. When you're positive, good things happen." – Deep Roy
86. "The moral of my story is the sun always comes out after the storm. Being optimistic and surrounding yourself with positive loving people is, for me, living life on the sunny side of the street." – Janice Dean
87. "You're powerful enough to overcome it all." – Mitta Xinindlu
88. "All the world is full of suffering. It is also full of overcoming." – Helen Keller
89. "Never regret anything that made you smile." – Mark Twain
90. "Today's tears water tomorrow's gardens." – Matshona Dhliwayo
Inspirational Quotes Packed With Wisdom
91. "It ain't about how hard you hit. It's about how hard you can get hit and keep moving forward." – Sylvester Stallone
92. "It is in your moments of decision that your destiny is shaped." – Tony Robbins
93. "The great thing in this world is not so much where you stand, as in what direction you are moving." – Oliver Wendell Holmes
94. "You get to decide where your time goes. You can either spend it moving forward, or you can spend it putting out fires. You decide. And if you don't decide, others will decide for you." – Tony Morgan
95. "Never allow a person to tell you no who doesn't have the power to say yes." – Eleanor Roosevelt
96. "As with the butterfly, adversity is necessary to build character in people." – Joseph B. Wirthlin
Inspirational Quotes for Women Worldwide
97. "There is no limit to what we, as women, can accomplish." – Michelle Obama
98. "If you can dance and be free and not be embarrassed, you can rule the world." – Amy Poehler
99. "You are more powerful than you know; you are beautiful just as you are." – Melissa Etheridge
100. "It's really important for us to be unapologetic. To be bold. To be brave. And to take huge risks." – Awkwafina
101. "Above all, be the heroine of your life, not the victim." – Nora Ephron
Eye-Opening Quotes That Will Inspire Men All Over the World
102. "But man is not made for defeat. A man can be destroyed but not defeated." – Ernest Hemingway
103. "We need men who can dream of things that never were." – John F. Kennedy
104. "There is nothing with which every man is so afraid as getting to know how enormously much he is capable of doing and becoming." – Søren Kierkegaard
105. "Champions come and go; but to be legendary, you got to have heart—more heart than the next man, more than anyone in the world." – Muhammad Ali
106. "Who is the happiest of men? He who values the merits of others, and in their pleasure takes joy, even as though it were his own." – Johann Wolfgang von Goethe
Uplifting and Inspiring Quotes
107. "Every moment is a fresh beginning." – T.S Eliot
108. "Never fear shadows. They simply mean there's a light shining nearby." – Ruth E. Renkel
109. "My mission in life is not merely to survive, but to thrive." – Maya Angelou
110. "An obstacle is often a stepping stone." – Prescott
111. "Remember: every day is a new opportunity to get up and do it better than yesterday!" – Adda Birnir
112. "In the face of uncertainty, there is nothing wrong with hope." – O. Carl Simonton
Interesting Quotes From Inspiring and Well-Known Personalities
113. "Do not allow people to dim your shine because they are blinded. Tell them to put some sunglasses on." – Lady Gaga
114. "Life imposes things on you that you can't control, but you still have the choice of how you're going to live through this." – Celine Dion
115. "Live for each second without hesitation." – Elton John
116. "Find out who you are and be that person. That's what your soul was put on this earth to be. Find that truth, live that truth, and everything else will come." – Ellen DeGeneres
117. "Keep smiling, because life is a beautiful thing and there's so much to smile about." – Marilyn Monroe
Bible Quotes and Verses That Will Inspire You to Keep Your Faith in the Lord
118. "So we do not lose heart. Though our outer self is wasting away, our inner self is being renewed day by day. For this light momentary affliction is preparing for us an eternal weight of glory beyond all comparison, as we look not to the things that are seen but to the things that are unseen." – 2 Corinthians 4:16-18
119. "There is no fear in love. But perfect love drives out fear because fear has to do with punishment. The one who fears is not made perfect in love." – John 4:18
120. "Trust in the Lord with all your heart, and do not lean on your own understanding. In all your ways acknowledge Him, and He will make straight your paths." – Proverbs 3:3-6
Did These Quotes Awaken Your Desire to Blaze Your Own Trail in the World?
After many rounds of ups and downs, many people become discouraged from fighting for what they want out of life. But, even with all the challenges we've faced and those we will still meet along the way, it's important to remain steadfast and inspired.
Inspiration gives color and meaning to our lives. It helps us regain our energy and makes us remember our purpose. By being inspired, we can take the steps needed to move closer to our goals.
It can be challenging to remain inspired because of all the negative things surrounding us in the world, but we hope the quotes above were able to make life a bit lighter and brighter for you. Whenever you feel the need to be inspired, feel free to take a step back, relax, and browse through the collection once again.
Which of these quotes inspired you to live the life you want? Are there any other quotes you'd like us to add? Join the discussion below!
Read Next: