Let these July quotes take you back to the nostalgic summers of cool water and beautiful fireworks.
July is the seventh and the hottest month of the year. It is a period full of long days with families and friends, water activities, and sweet summer fruits.
Aside from the relaxation and fun the month brings, it is also a perfect time for reflection and setting new goals. These July quotes will refresh your mind, and in turn, you'll be able to accomplish many more things for the remainder of the year.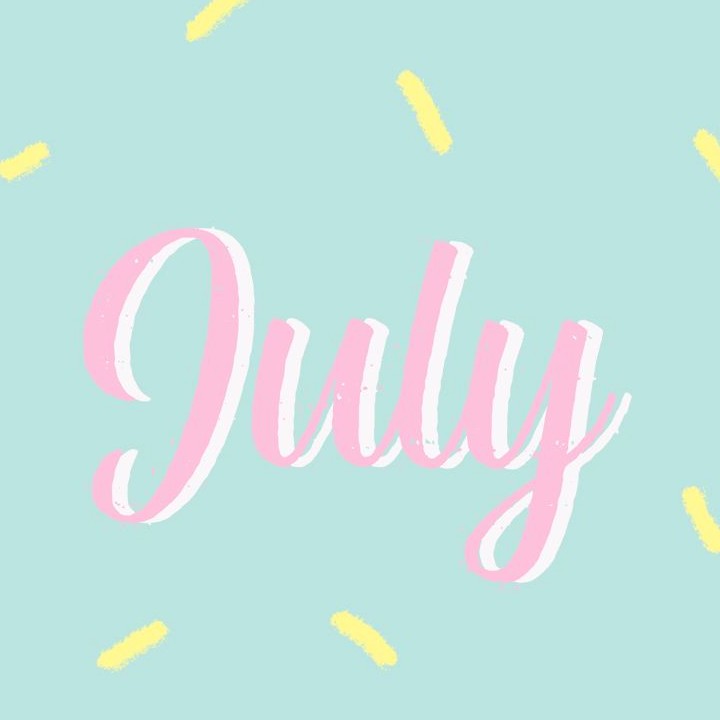 Read our complete collection below to get you started!
Check out the complete list below.
And don't miss out these August quotes and September quotes.
Best July Quotes
1. "Hot July brings cooling showers, apricots, and gillyflowers." – Sara Coleridge
2. "July, that lovely hell, all velvet dresses and drapes stuffed into a hot little hole." – Laura Kasischke
3. "July is a blind date with summer." – Hal Borland
4. "The summer looks out from her brazen tower through the flashing bars of July." – Francis Thompson
5. "My life, I realize suddenly, is July. Childhood is June, and old age is August. But here it is, July, and my life this year is July inside of July." – Rick Bass
6. "I drifted into a summer nap under the hot shade of July, serenaded by a cicada lullaby to drowsy warm dreams of distant thunder." – Terri Guillemets
7. "There comes a time when people get tired of being pushed out of the glittering sunlight of life's July and left standing amid the piercing chill of an alpine November." – Martin Luther King Jr.
8. "Summers are incomplete without July, and July can't breathe without summers." – Anonymous
9. "July is my heart. I inhale first time in July, and I wish to exhale the last one on the same day, in the same month." – Anonymous
10. "Sunset in July along the western sky, the glow becomes richer and deeper as the sun goes down to his rest." – Eliza Cook
11. "July is hollyhocks and hammocks, fireworks and vacations, hot and steamy weather, cool and refreshing swims, beach picnics, and vegetables all out of the garden—first sweet corn on the cob dripping with butter, first tomatoes dead ripe, and the sun warm, string beans, squash, crisp cucumbers." – Jean Hersey
12. "July is hot afternoons and sultry nights and mornings when it's a joy just to be alive." – Hal Borland
13. "July, just take me to the ocean." – Anonymous
14. "You open your eyes first time in July to fly like a free bird, so fly high and never look down." – Anonymous
15. "July is not only a season of the year. It is a season of the mind and memory." – Hal Borland
Motivational Quotes to Pump You up for July
16. "The way I always think I will get better in July. Things will change, and sounds won't ache." – Charlotte Eriksson
17. "Feel the warmth outside and inside. Let this July roll out all your worries with its warm days and happening nights. Hello to July!" – Anonymous
18. "July is called the month of rains and a beautiful viewer of nature. Happy new month!" – Anonymous
19. "Counting days of July won't help unless you spend that time with even small achievements each day." – Anonymous
20. "Hot days and sultry nights and crashing thunderstorms are a part of July, and to the drone of bees in the clover fields will soon be added the high-pitched sibilance of the cicada." – Hal Borland
21. "May the month ahead be filled with an abundance of magnificent miracles, blissful blessings, and splendid surprises. Welcome, July!" – Anonymous
22. "If I had my way, I'd remove January from the calendar altogether and have an extra July instead." – Roald Dahl
23. "Happy July! No matter how hard the circumstances were in the previous month. Forget everything and start this new month in a new way." – Anonymous
24. "Welcome, July! In remaining of half-year, we must fly to reach high." – Vaidesh Vardanth
25. "Thirty-one days of July can make a huge difference to life. All you need to do is focus!" – Anonymous
26. "Entering into the seventh month of the year means the next half of the year is yours. Welcome July with positive vibes only." – Anonymous
27. "The noise from good toast should reverberate in the head like the thunder of July." – Edward Verrall Lucas
28. "In June, we picked the clover. And seashells in July. There was no silence at the door, no word from the sky." – Cecil Day-Lewis
29. "Welcome, July, just like you welcome floras and colors to life. Ultimately, everything blooms in July. Happy new month!" – Anonymous
30. "The glowing ruby should adorn those who in warm July are born, then will they be exempt and free from love's doubt and anxiety." – Anonymous
Short July Quotes to Get You Through the Summer
31. "July, only sunshine, then we will certainly get golden wine." – Anonymous
32. "July is filled with the charm of long days and short nights, and in between, nothing." – Anonymous
33. "A blessed month of July for you and your family." – Anonymous
34. "There are lots of emotions that go with the Fourth of July." – Dan Harmon
35. "In July, morning turns red, and in the evening, the weather is in distress." – Anonymous
36. "In July sunburn, everyone wishes on the land." – Anonymous
37. "If ant hills are high in July, the coming winter will be hard." – American Proverb
38. "July is high burglary season because so many people leave town." – Jean Chatzky
39. "June is hot, July is hotter, and we love hotter dudes. Welcome, July!" – Anonymous
40. "Roast in July, load in September." – Anonymous
41. "Kiss is a Fourth of July fireworks show with a backbeat." – Gene Simmons
42. "If July is good for bees, farmers can only be in good spirits." – Anonymous
43. "The linden, in the fervors of July, hums with a louder concert." – William Cullen Bryant
44. "If July is rainy, August is questionable." – Anonymous
45. "The overwhelming July nights are good for foodies. Eat anything and do nothing." – Anonymous
Quotes That Will Show You the Beauty That Lies Within July
46. "July is for people who love rain, sunbaths, outings, and fewer clothes." – Anonymous
47. "In the old parts of Nice, the family tables are out in the cobbled streets so that you can't drive past. They insist you join them at midnight on a hot July evening." – Mary Quant
48. "Dear July, welcome, you took a lot of time to come. Looking forward to you because you are my favorite month. You take the rain with you. Summer decreases, and greenery rises everywhere. So, please enjoy yourself." – Anonymous
49. "Sunflowers never turn their face from the sun in July, then why would you?" – Anonymous
50. "The London trees are dusty-brown beneath the summer sky. My love, she dwells in London town, nor leaves it in July." – Amy Levy
51. "Long has paled that sunny sky. Echoes fade, and memories die. Autumn frosts have slain July." – Lewis Carroll
52. "July is for juvenile people who love long days of summers and radiant nights of the season." – Anonymous
53. "If you can work in the summers, you can achieve in July, and you can rule in the future life ahead." – Anonymous
54. "But here I am in July, and why am I thinking about Christmas pudding? Probably because we always pine for what we do not have. The winter seems cozy and romantic in the hell of summer, but hot beaches and sunlight are what we yearn for all winter." – Joanna Franklin Bell
55. "If the first of July be rainy weather, it will rain, more or less, for four weeks together." – John Ray
56. "It's nature of the world. One thing remains, and one is gone. Goodbye June, hello July!" – Anonymous
57. "But I would rather be with you, somewhere in San Francisco on a back porch in July, just looking up to heaven at this crescent in the sky." – Robert Hunter
58. "July brings harmony by allowing you to enjoy the gulps of drinks and sips of coffee directly under the sky." – Anonymous
59. "July makes you whirl with sweat on your body but sweetness in the heart. Enjoy honey bites!" – Anonymous
60. "The market is full of delights in July—fresh vegetables, berries, red cherries for pie!" – Louise Bennett Weaver
Interesting Quotes That Will Make You Love the Month of July Even More
61. "Like June, July also gives us the privilege to enjoy tanning and banning the sun simultaneously." – Anonymous
62. "I have lived pain, and my life can tell, I only deepen the wound of the world when I neglect to give thanks to the heavy perfume of wild roses in early July and the song of crickets on summer humid nights." – Ann Voskamp
63. "Life in summers demands June, July, and August and, in return, wants all your enthusiasm and energy." – Anonymous
64. "If June was the beginning of a hopeful summer, and July the juice middle, August was suddenly feeling like the bitter end." – Sarah Dessen
65. "Thank you, Lord, for another month. Watch over my family and friends. Bless them in a way they have never known before. Welcome, July!" – Anonymous
66. "Hot July brings a sense of this summer." – Anonymous
67. "July is the high noon of the northern year, firefly nights, and corn growing so fast out in Ioway that you can hear its joints pop in the moonlight." – Hal Borland
68. "It's July and I have hope in who I am becoming." – Charlotte Eriksson
69. "I wish this July, you feel less warmth of sun and more of your life partner. Happy new month." – Anonymous
70. "Hello July, I know you were missing me. I missed you too. Please bring rains and some cool breeze this time." – Anonymous
71. "Plenty of thoughts ruling my head. One of them is, what if I get no-raining July in the scorching season of summer?" – Anonymous
72. "Wish you a July full of lovely cuddles and warm mornings with a sprinkle of hot coffee. Happy new month!" – Anonymous
73. "July is a picnic and a red canoe and a sunburned neck and a softball game and ice tinkling in a tall glass." – Hal Borland
74. "July can also be hard and shiny, brassy and sharp. Some days are like copper pennies in the sunlight." – Jean Hersey
75. "It is no longer July. Summer passes, and summer friends will melt away like snow in spring." – Rolf van der Wind
Funny July Quotes
76. "When Christmas comes in July, I often serve plum pudding pie with hot coffee or tea of chai, while air conditioning's on high." – Patterson Mooney
77. "Then came hot July boiling like to fire, that all the garments he had cast away." – Edmund Spenser
78. "It's Fourth of July weekend, or as I call it, 'Exploding Christmas.'" – Stephen Colbert
79. "No one's gonna give a damn in July if you lost a game in March." – Earl Weaver
80. "Being a traditionalist, I'm a rabid sucker for Christmas. In July, I'm already worried that there are only 146 shopping days left." – John Waters
81. "I'm a July girl. I was born with my heart on my sleeve, a fire in my soul, and a mouth I can't control." – Anonymous
82. "Thinking back to when it's warm outside. Oh, why couldn't Christmas be in July?" – Haley Mary Artzab
83. "The hype for Christmas in July certainly seems quite widespread across the States and is also a great excuse to party." – Shelley Roes
84. "When July is hot and dry, winter makes an angry argument." – Anonymous
Fourth of July Quotes to Get You Excited for the Holiday
85. "No other date on the calendar more potently symbolizes all that our nation stands for than the Fourth of July." – Mac Thornberry
86. "It strikes me that the spirit of the Fourth of July this year was used up by September's end and fell like an early leaf." – William H. Gass
87. "Noises and smells, those can bring back powerful memories. I remember when I was going to school one Fourth of July, and there were a lot of fireworks going off." – Kevin Powers
88. "This, for the purpose of this celebration, is the Fourth of July. It is the birthday of your National Independence, and of your political freedom." – Frederick Douglass
89. "They talk about big skies in the western United States, and they may indeed have them, but you have never seen such lofty clouds, such towering anvils, as in Iowa in July." – Bill Bryson
90. "You have to love a nation that celebrates its independence every July fourth, not with a parade of guns, tanks, and soldiers who file by the White House in a show of strength and muscle, but with family picnics where kids throw Frisbees, the potato salad gets iffy, and the flies die from happiness. You may think you have overeaten, but it is patriotism." – Erma Bombeck
91. "The sunlight that has brought life and healing to you has brought stripes and death to me. This Fourth of July is yours, not mine." – Frederick Douglass
92. "I grew up in New York City, and I've got wonderful memories of the Fourth of July fireworks." – Jimmy Smits
93. "I always have the most fun on the Fourth of July. You don't have to exchange any gifts. You just go to the beach and watch fireworks. It's always fun." – James Lafferty
94. "I'd like to go out on top, preferably breaking a new world record on the Fourth of July." – Joey Chestnut
95. "We all know you can't have a Fourth of July barbecue without the fixings that go with it." – Rachel Hollis
More July Quotes You'll Enjoy
96. "It's always July under the lights." – Bob Weir
97. "Now I take the summer off, relax, and I know that at the end of July, we're gonna start another season." – Jerry Orbach
98. "What dreams we have dreamed, and what visions we have seen, lying idly with half-shut eyes in some greenwood shaw, sheltering from July's noonday sun." – Robert Chambers
99. "We spent June and July in the Rockies, growing stronger, feeling feral in the untamed range of mountains." – Aspen Matis
100. "June in the branches sleeps its fill, July and August are dead still." – Mark Van Doren
Did These July Quotes Give You More Ideas on How to Enjoy the Summer?
July is a month of rest and unwinding with your loved ones. It is our favorite part of childhood, where memories of playing outdoors and swimming on the beach are our haven.
However, July is not only the month for relaxation, but it is also a time to commemorate independence and patriotism. Moreover, it is also a chance for us to start taking steps to be better while the days are longer and the nights are warm. You can never run out of ideas to spend your month because July opens up many opportunities.
Remember to make the most out of July and the rest of the months you have left for the year! If you need some words that will pump you up, feel free to read back on our list.
Which July quote is your favorite? Did you enjoy these July quotes? Comment below and share your thoughts with us.
Read Next: